On Friday, May 27, 2022, the United Way Emerald Coast unveiled their new "learning trail" at Ferry Park in Fort Walton Beach.
"Today is all about creating a safe space for our children," said Kelly Jasen, President & CEO of United Way Emerald Coast. "A place where they can thrive, a place where they can learn, a place where they can build stronger bonds with their caregivers."
The Born Learning Trail features eight stations scattered throughout Ferry Park. Each station has a sign that encourages interaction designed to help children move their bodies, wake up their brains, and start conversations between caregivers and their children.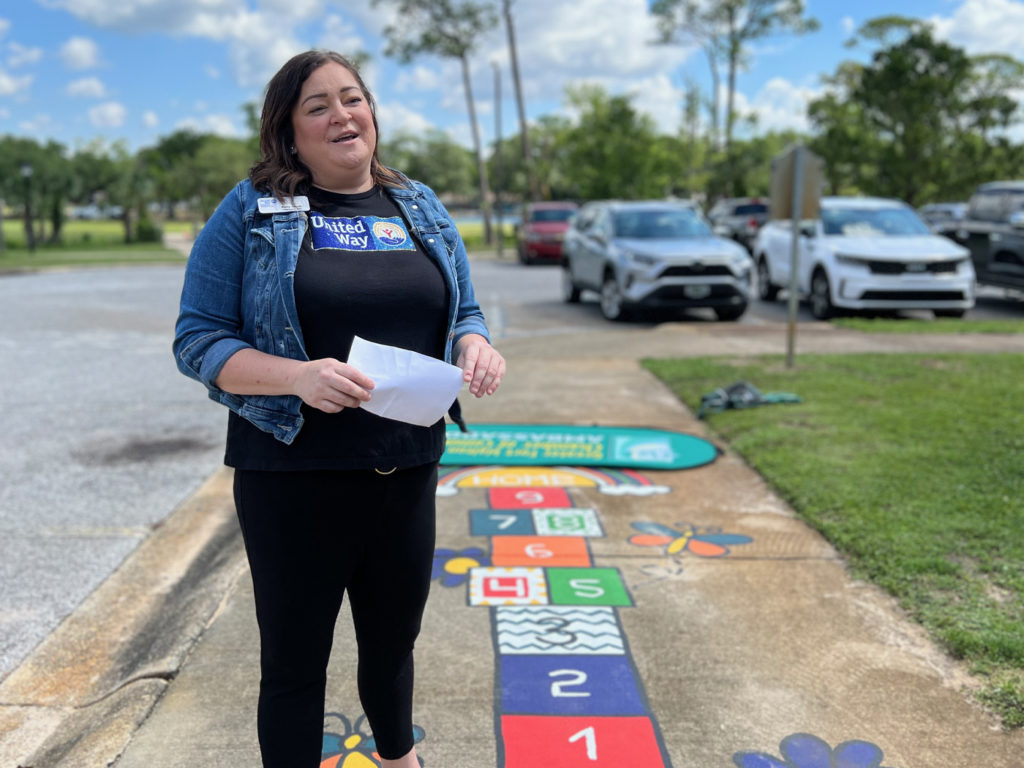 "It's encouraging us to put our phones down and to get really involved in this beautiful outdoor community that we all live in," added Jasen. "To take care of our mental health, to take care of our relationships and to take care of our bodies as well."
Jasen says that the trail would not have happened with the financial support of United Fidelity Bank, along with the city of Fort Walton Beach. She also thanked Off The Walls Murals for partnering on the designs.
"Together, we can really take care of the next generation and make sure that they have these safe spaces to learn and to grow, and to spend time with their families and friends," said Jasen.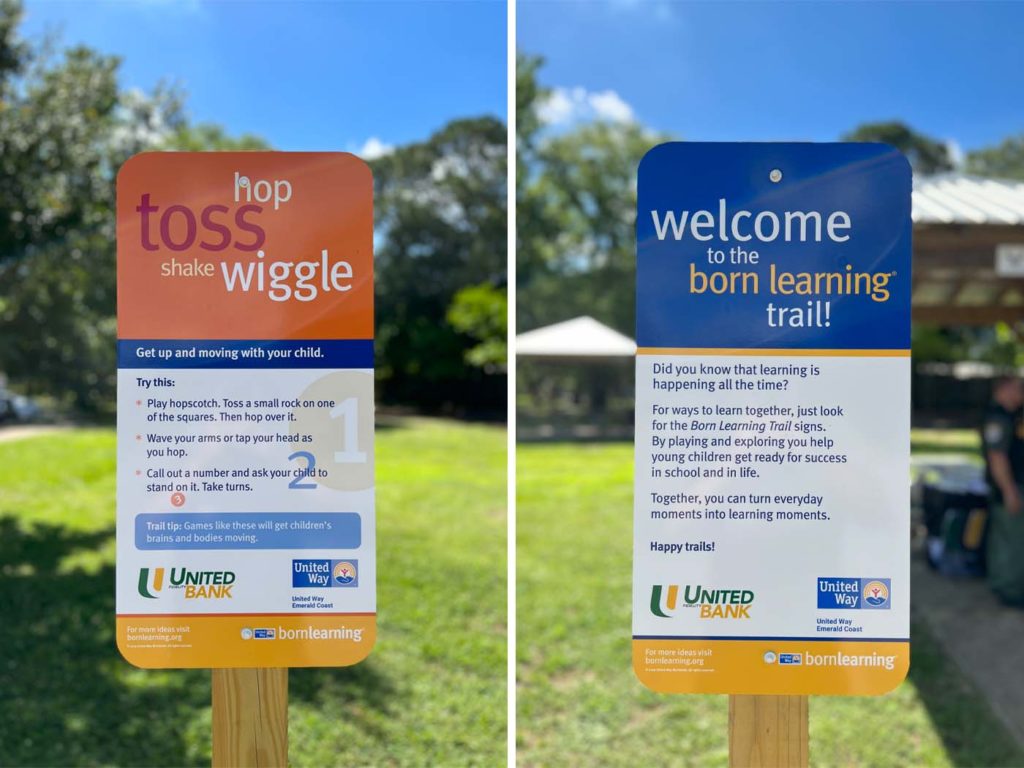 While volunteers were helping with painting one morning, a gentleman and his granddaughter were at Ferry Park and asked what the group was creating. They explained a bit about the learning trail to give them an idea of what to expect.
"The next thing you know, they're with a paintbrush helping us with the trail," said Ed Burns, Community President United Fidelity Bank.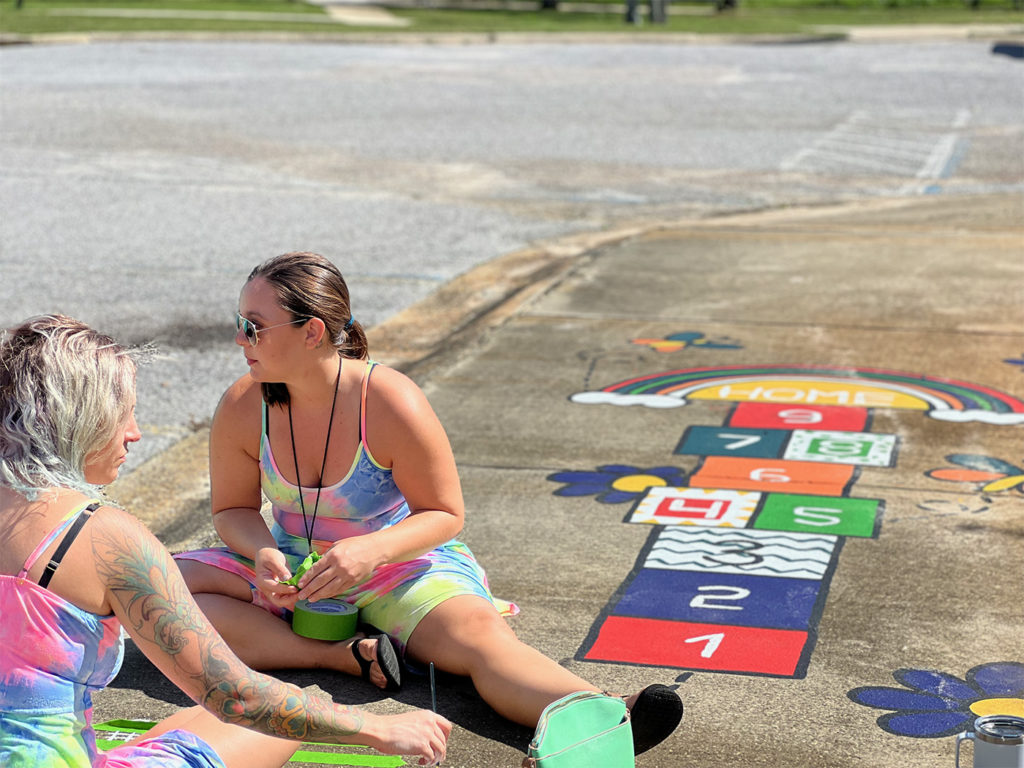 For the city of Fort Walton Beach, it was an easy request to say yes to.
"When Kelly came to me a few months ago, she didn't even have to get the full request out," said Michael Beedie, Fort Walton Beach City Manager. "I said, Absolutely! We both agreed that Ferry Park was going to be the perfect spot."
Beedie says that the additional of the trail adds to the amenities of the park that just continues to improve the overall quality of life for city residents.