TOGETHER WITH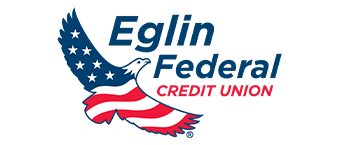 Good morning!
I hope you all had a great Holiday break. Between a vacation to Universal Studios, Christmas with family and ringing in the New Year by watching fireworks while eating Stewby's in the bed of my truck, our family made it one to remember.
It's a new year and with that…local news! Let's get to it 🙂
TRAFFIC

🚦
US 98 at Stahlman Avenue traffic signal installation
FDOT crews will begin the construction process associated with the installation of a new traffic signal on U.S. 98 at Stahlman Avenue in Destin today.
Drivers will encounter intermittent and alternating lane closures.
The project is anticipated to be complete early 2022.
All activities are weather-dependent and may be delayed or rescheduled in the event of inclement weather, according to the FDOT.
Drivers are reminded to use caution when traveling through a work zone and to watch for construction workers and equipment entering and exiting the roadway.
SPONSORED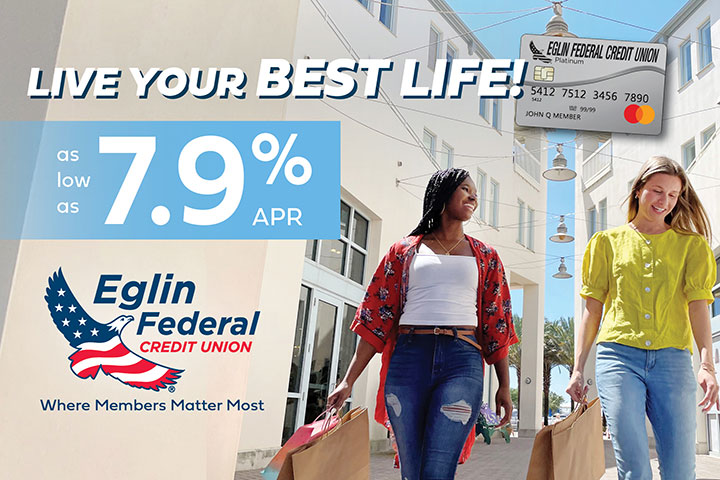 REAL ESTATE

🏡
Local broker inducted into national Hall of Fame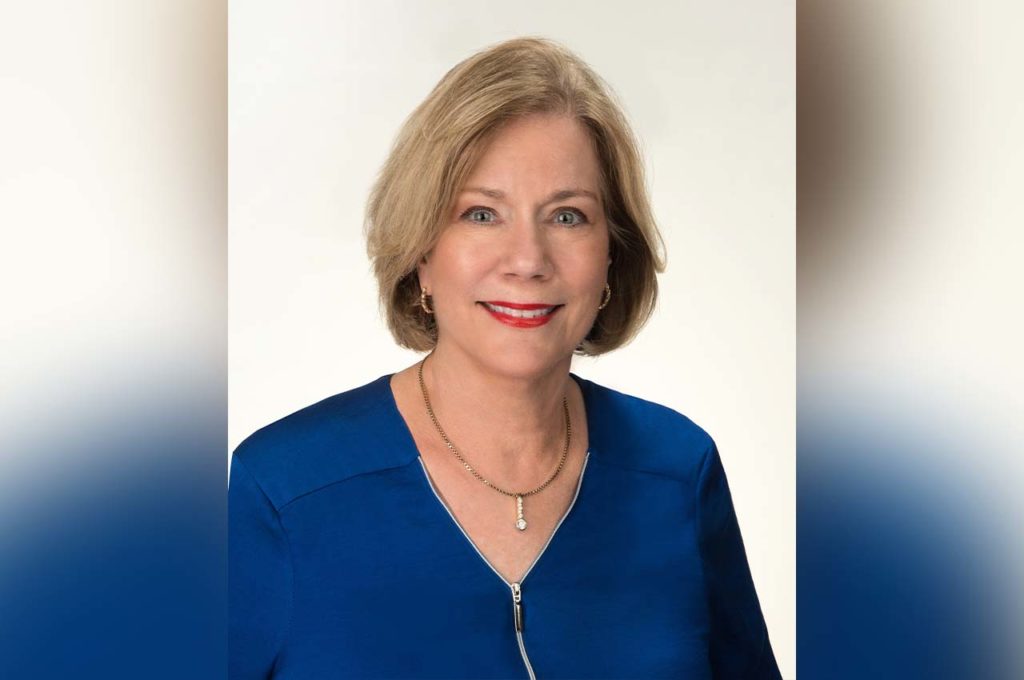 Gloria Frazier, CEO and President of ERA American Real Estate in Shalimar, FL., will be inducted into the national ERA Hall of Fame.
Having formed the local brokerage in 1981, her team continues to be one of the most influential real estate companies in the Northern Florida market.
A passionate leader, a real estate powerhouse and a community champion, Frazier has created a company built on opportunity. From her leadership team to her dedication to agent success, she has developed a company culture that feels like family.
"Her company's full-service approach is grounded in the philosophy that every service they offer in-house is another opportunity to touch the agent, show value and make the brokerage indispensable," announced ERA in a press release.
Frazier's efforts have not gone unnoticed earning her and ERA American Real Estate multiple accolades over the years. This includes:
The Circle of Light Award for Community Leadership
The Gene Francis Memorial Award for Top All-Around Company
Additionally, ERA American Real Estate was inducted into the ERA Hall of Fame Class of 2015.
Congrats Gloria! 🙌
SCHOOL

🚌
Niceville High School vandalized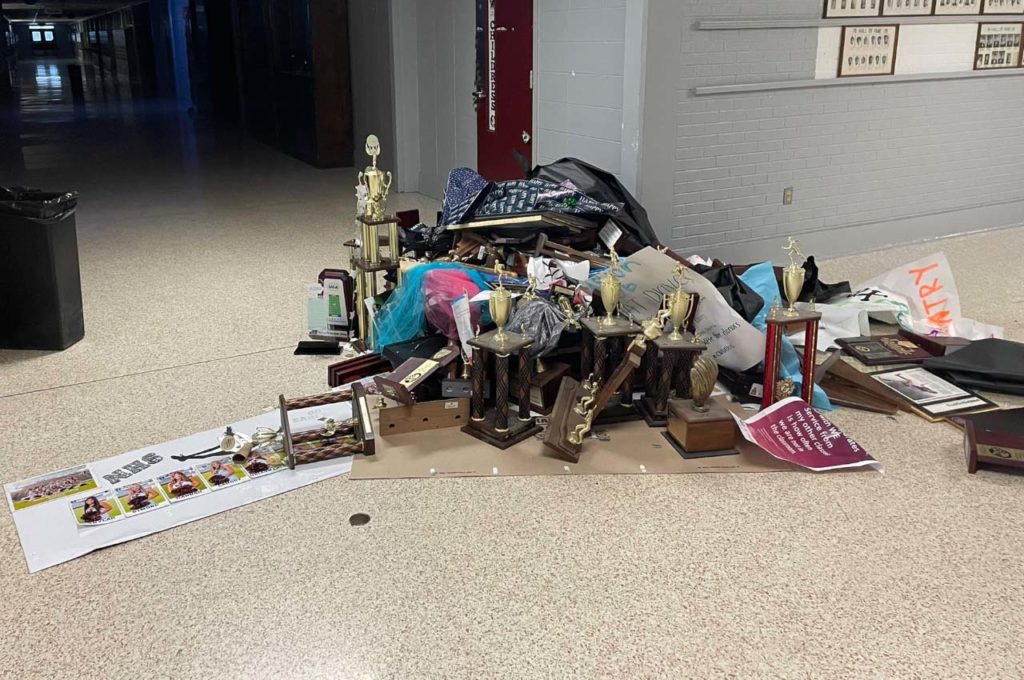 Niceville High School Principal Charlie Marello announced that the school was broken into and vandalized overnight on Saturday.
Marello made a post on Twitter where he shared an image of the damage and stated that several trophy cases were vandalized.
He is offering a $250 reward for information leading to the arrest of the individuals. 
Additionally, he stated that the school is reviewing the surveillance footage.
If you have any information on this, you can email him at charles.marello@okaloosaschools.com.
BEACHES

🌊
Okaloosa seeks beach safety lifeguards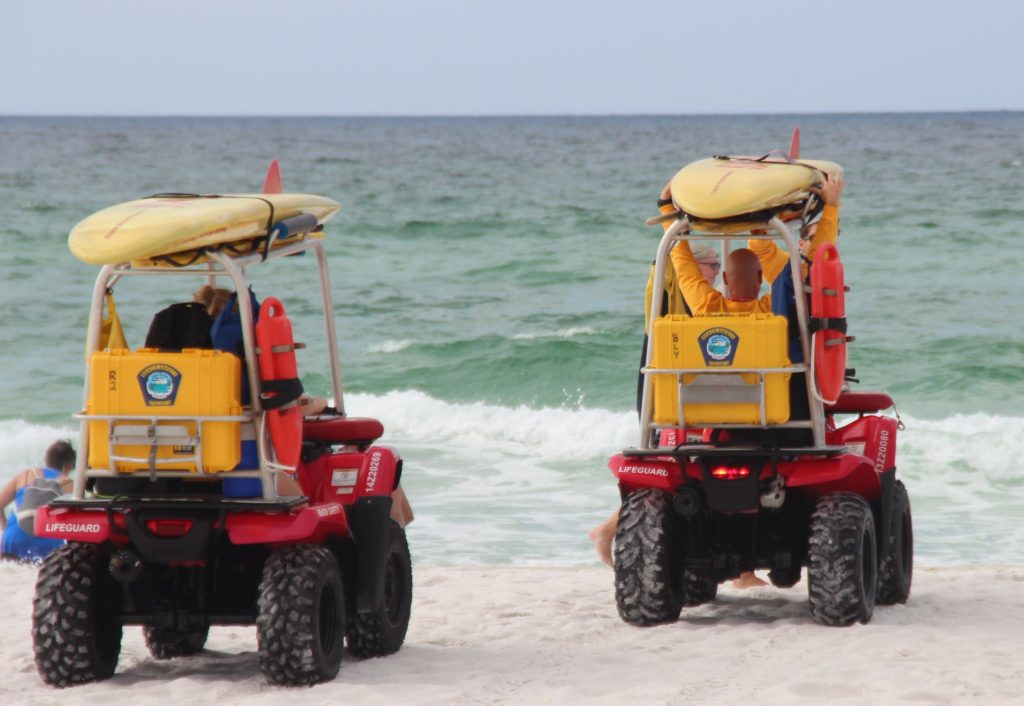 Okaloosa County is looking for lifeguards to help keep our locals and visitors safe this upcoming season.
Tryouts will be held every Wednesday and Friday at 8:30am and run through February.
Pay, after training, starts at $18 per hour.
Interested applicants may arrive at the Beach Safety headquarters located between The Boardwalk and Angler's on Okaloosa Island.
"Okaloosa Beach Safety lifeguards are more than just people who save you if you are in trouble in the water," wrote the county in a press release. "They educate, inform and prevent injury on the beach."
Be ready to run and swim!
ANIMAL CONTROL
Crestview and PAWS part ways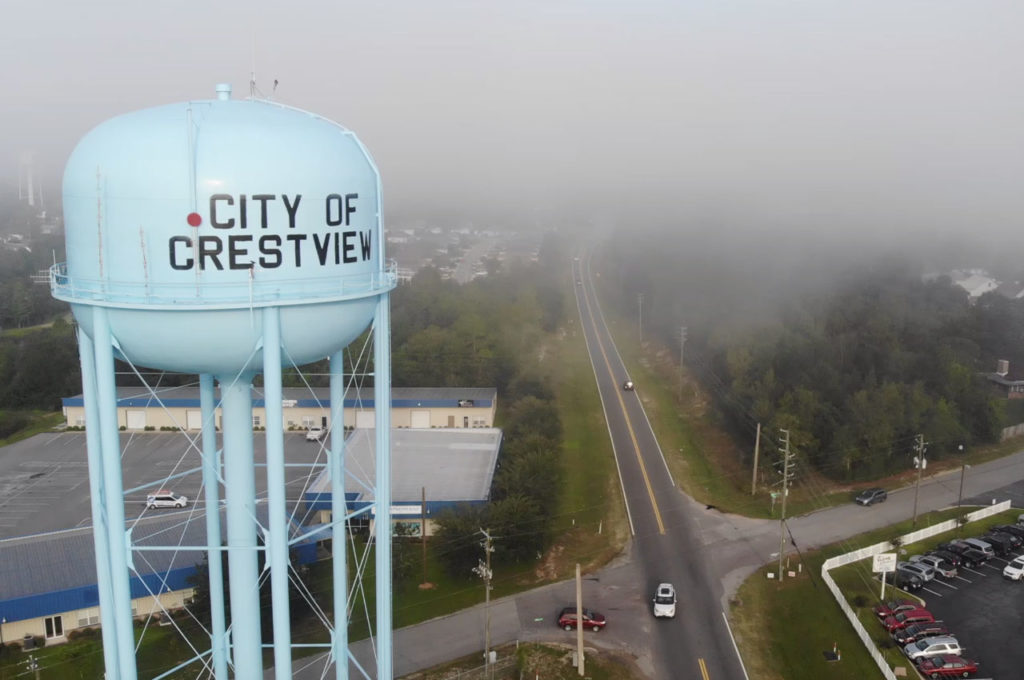 On Wednesday, the City of Crestview announced that they would no longer contract with PAWS for animal control services after negotiating a contract renewal throughout 2021 failed.
PAWS has provided services to Crestview for the past two years.
Approximately three months ago, the City of Crestview stated that PAWS presented a 90-day contract extension ultimatum.
According to the city, staff attempted to negotiate a rate reflective of the current services provided while remaining fair to Crestview citizens. On December 23, 2021, PAWS representatives delivered a proposal to City Manager Tim Bolduc that included a rate increase of over 100% and refused further rate negotiations, according to a press release.
"We don't feel that PAWS is serving our citizens at the level they deserve," City Manager Tim Bolduc said. "Between their withdrawal from the North Okaloosa shelter in Laurel Hill and their lack of response in helping deal with feral cats, they are asking us to pay for services that aren't available."
The City of Crestview will begin providing emergency animal control service beginning on January 1st. However, the city will not be accepting animal drop-offs at this time.
Starting January 1st, citizens should contact 850.682.2055 for animal control.
There will be a transitional period over the next 60 days, and there is an interim plan for handling emergency issues during this period, according to the city. The city will use this time to hire animal control officers and update the animal housing facility.
"We have a solid plan in place," Mr. Bolduc said. "We ask for our citizens to be patient as we navigate this transition. In the end, we believe we will be able to provide a much higher level of service."
In response to the Crestview's announcement, the Panhandle Animal Welfare Society issued a statement:
"This was not something we would normally address through the media," Executive Director Tracey Williams said. "But with city's press release, we felt the need to defend our position."
Williams explained that PAWS has successfully renegotiated contracts with other municipalities this past year, and while other city officials were not happy with the rate increase, "they understood that the contracts were long overdue for a rate increase based on increased expenses and the cost of living."
According to Williams, PAWS' Board of Directors voted to no longer "subsidize" the City of Crestview's animal control functions.
"The financial impact for accepting a rate as low as what Crestview offered to PAWS earlier this week would have impacted funding to be used to improve aging facilities in which that the animals and staff are living and working," wrote PAWS in a press release.
PAWS stated that their management first met with Bolduc in September 2020 about the need to work under a legal contract, at rates that would cover the cost of services provided.
"Crestview made little effort to further its relationship with PAWS over the next year and let invoices for services rendered go unpaid for periods up to 90 days," stated the press release. " After a year of inactivity, on September 12, 2021, PAWS provided a well-intentioned notice to Crestview that it would terminate services in 90 days, unless a formal written agreement was reached."
As of December 15, 2021, no agreement had been reached. The attorney for PAWS contacted the City's attorney and provided another extension through December 31, 2021, according to PAWS.
"Crestview's final offer would have forced PAWS to lose upwards of $100,000 annually to provide them animal control services," wrote Williams.
"This would perpetuate an unsustainable business model, whereby the non-profit's shelter funds would be used to subsidize animal control services for the City of Crestview, instead of much needed improvements to infrastructure and care for the animals." Williams concluded. "Consequently, PAWS felt it had no option but to terminate services in Crestview, effective January 1, 2022."
Williams stated that the shelter remains open with programs for all abused and neglected animals in Okaloosa County.
THEY HURT

😩
Man O' War washing up on Okaloosa and Walton beaches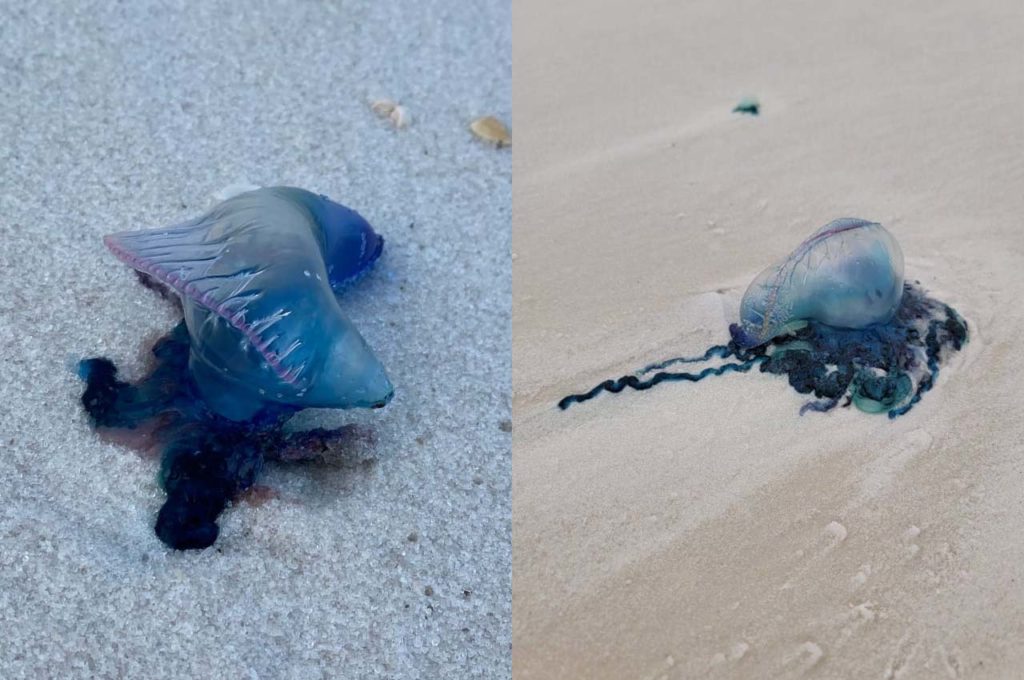 The Man O' War are are back and washing up on Okaloosa and Walton County beaches. 
According to the South Walton Fire District, the Portuguese Man O' War were widespread over the weekend, both in the water and on the shore.
"These jellyfish-like marine pests can and will produce a very painful sting," said the SWFD. "Use warm water, NOT ICE, to relieve pain. Call 911 immediately if you begin to experience an allergic reaction."
Additionally, Man O' War were spotted across Okaloosa Island too.
Keep in mind that just because they are on shore, does not mean they are dead. Also, they are just as capable to sting when washed up on the shore as they are in the water.
"Man O' War have a purple-ish blue tentacles that range anywhere from about 12 inches on up to six feet on the really big ones," said Beach Safety Chief Rich Huffnagle. "Sometimes their top portion will be inflated, which is almost like an oblong sort of purple football, or it can be deflated. Either way, it's one of the jellyfish varieties that is very easy to spot."
Huffnagle added that if you get stung, get to one of the lifeguards out on the beach.
"We've got lifeguards all along the coast here, and they've got treatment available for you."
They are pretty…but they pack a painful sting!
OK, that's all I have for you this morning! I hope you have a great Monday.
p.s. What did you think of this morning's newsletter? Hit the reply button and let me know!
Published with ♥ by Get The Coast.
Did someone forward you this email? Subscribe here.
124 Eglin Parkway SE Fort Walton Beach, FL 32548