TOGETHER WITH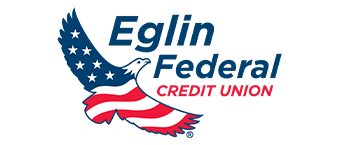 Good morning!
I haven't spent much time in Laurel Hill. I filmed the school and attended 3 weddings in the small city. Having been incorporated in 1905, the 3-square-mile Laurel Hill is the county's oldest city.
"Laurel Hill is a quiet place, low-key in my opinion, and has the feel of happiness that surrounds what you might think of when you think small rural town in America," wrote Nick Tomecek, Okaloosa County Communications Coordinator. "It sits just a hop-and-a-skip from the Alabama State line along State Road 85 and its one place in the County that will get snow on occasion in the winter."
For Tomecek, one thing that sticks out to him is the mascot associated with the K-12 school. Laurel Hill is the home of the Hoboes.
"I was both surprised and curious about this when I moved to the area in 2005," he said. "This isn't your typical tigers, gators, wildcats kind of mascot."
So why the hoboes? And what is a hobo?
MARINE
Bottlenose dolphin rescued in Fort Walton Beach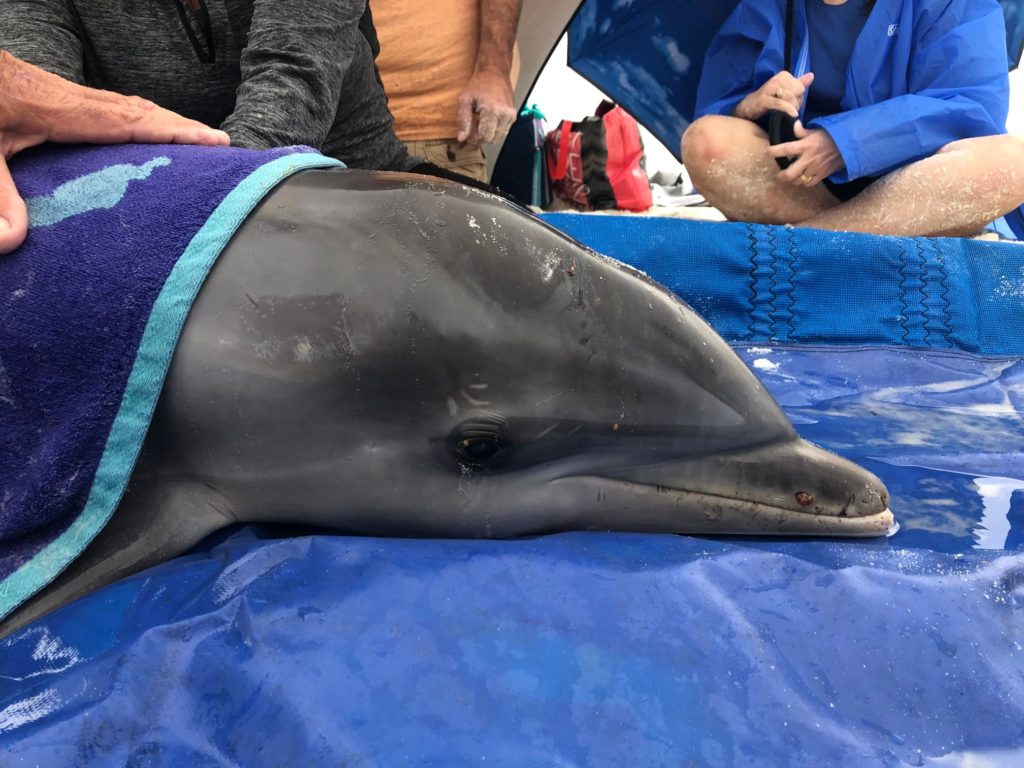 On Sunday afternoon, Florida Fish and Wildlife Conservation Commission alerted the Florida Panhandle marine mammal response crews to a young bottlenose dolphin that had washed ashore in Fort Walton Beach.
According to Gulf World Marine Institute in Panama City Beach, staff members at Emerald Coast Wildlife Refuge responded, and after determining that the animal was a candidate for rehabilitation, contacted Gulf World Marine Institute (GWMI).
"The animal was stranded during an intense storm, and was fortunate that the members of the public knew not to push him back out into the rough surf," wrote GWMI on Monday.
The young male dolphin weighs about 76 pounds, and must be monitored 24/7, according to GWMI.
"As with all debilitated animals that wash ashore, observers must be alert to his condition and behavior at all times," the wrote in a press release. "So far, he has done well in habitat with staff members, and staff is working to get him to regularly nurse from a bottle to supplement the natural behavior he would be doing with his mother."
Bloodwork was collected to test for possible infections that might have caused his stranding.
For those interested in donating to GWMI's stranding and rehabilitation efforts go to www.gwmi.info.
"Marine mammal rehabilitation efforts are extensive and expensive, and any help is appreciated," said GWMI. "Marine mammal rehabilitation can cost over $10,000 in the first week alone."
All marine mammal response activities are conducted under appropriate Stranding Agreements with National Marine Fisheries Service.
SPONSORED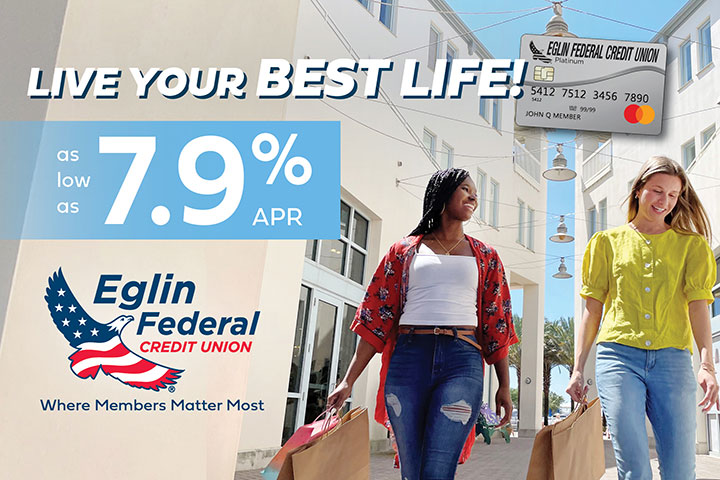 DESTIN
Annual passes for eligible Destin residents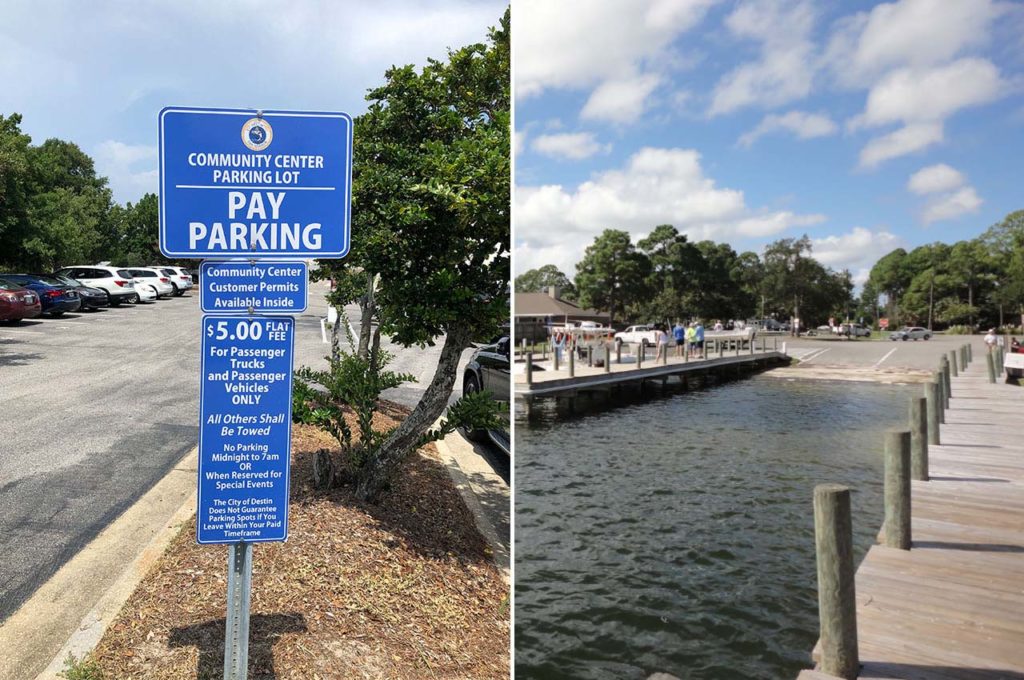 It's that time of year again for City of Destin residents. Annual passes for parking, Henderson Beach, and Joe's Bayou Boat Launch are now available to eligible residents.
Parking: Residents who reside full-time within the incorporated area of Destin are eligible to receive up to two free Resident Annual parking passes (per household) for use in paid parking areas along Scenic Highway 98 in Crystal Beach, Gulf Shore Drive in Holiday Isle, and the Harbor District.
Passes are available at city hall and online.
Beach pass: All City of Destin residents who reside within the incorporated city limits of Destin are eligible to purchase an annual resident beach pass from the city for $30 (valid Jan. 1-Dec. 31). The fee for senior citizens age 65 and up is $25.
This pass is only valid at Henderson Beach State Park.
Residents must provide proof of residency at the time of purchase.
Passes may be obtained at Destin City Hall or the Destin Community Center.
Free annual Joe's Bayou Boat Launch passes are available for Destin residents who reside within the incorporated city limits of Destin (one pass per household).
Passes can be obtained at Destin City Hall or the Destin Community Center. Residents must provide a valid driver license showing Destin residency, as well as their boat and trailer registration information.
Residents may purchase additional boat launch passes for $50 each.
The daily fee for non-pass holders is $20.
Non-residents may purchase annual Joe's Bayou Boat Launch passes for $205 each.
Boat registration must be provided.
All passes are available to obtain online at www.cityofdestin.com/annualpass. To find out if you live in the incorporated area of Destin please visit www.cityofdestin.com/605/Am-I-in-the-City-Limits.
For more information, please call Destin City Hall at 850.837.4242.
GROWING SPORTS
Destin interested in Old Time Pottery property to expand sports complex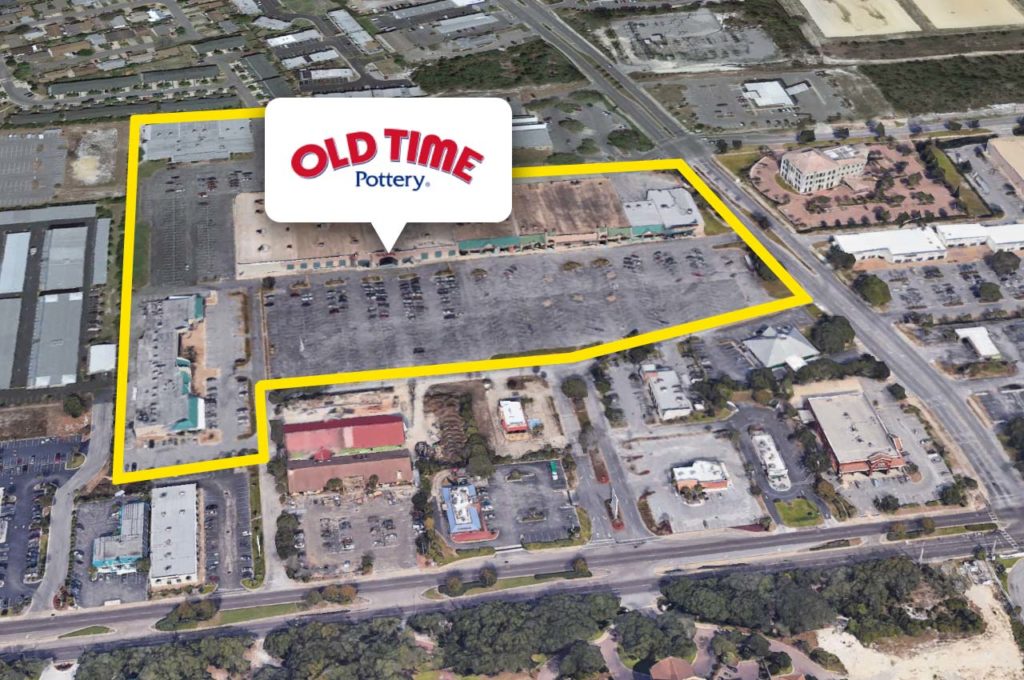 On Monday night, Destin City Council-member Dewey Destin made a motion to direct Mayor Gary Jarvis to work with city attorneys on preliminary research as it pertains to purchasing the property where Old Time Pottery is located.
The reason: Expand the city's sports complex.
The discussion surrounding the much-needed expansion of the sports complex in Destin is not a new discussion. Over the last few years, the council has had discussions on buying the Old Time Pottery property and turning it into a multi-use sports complex.
Combined, the parcels would net the city roughly 20 acres, according to the Okaloosa Property Appraiser's website.
As it currently stands, the city is busting at the seams with the existing Morgan's Sports Complex, as sports tourism continues to grow, along with the city's rec leagues.
"I think we need to pursue a little more strongly the Old Time Pottery property," said Destin. "After all, it was added on to our list at the visioning session. I would make a motion to direct the Mayor, and whichever attorney is available, to try to track down who owns that and ask them about a purchase price."
The rest of the council agreed.
As part of the city's Strategic Plan, researching the viability of a Multi-use Convention/Sports/ Community Center is number six on the priority list. In fact, the city has earmarked $75,000 to go toward a Phase 1 Feasibility Study.
Earlier in the meeting, former City Councilman Parker Destin implored the council to look more seriously into purchasing the property.
"You need to look and prioritize what will eventually be some sort of medium-to-high density growth that's going to occur in some of these vacant parcels and prepare for it," said Parker. "Get ahead of this, because it's going to come down to you. I don't want any of you to be in a seat when eventually something as big as the Old Time Pottery parcel comes before you and wants to build 300 units with 600 cars."
Parker told the council that he would like to see that property become a new center for the youth to be able to utilize everything from a community center, activities and facilities, along with a new sports complex.
"It can all happen, but it needs to happen sooner than later," he said.
The city of Destin is slated to have their Visioning Session sometime in late January.
GROWING SPORTS
Okaloosa creates Sports Marketing position to grow sports tourism countywide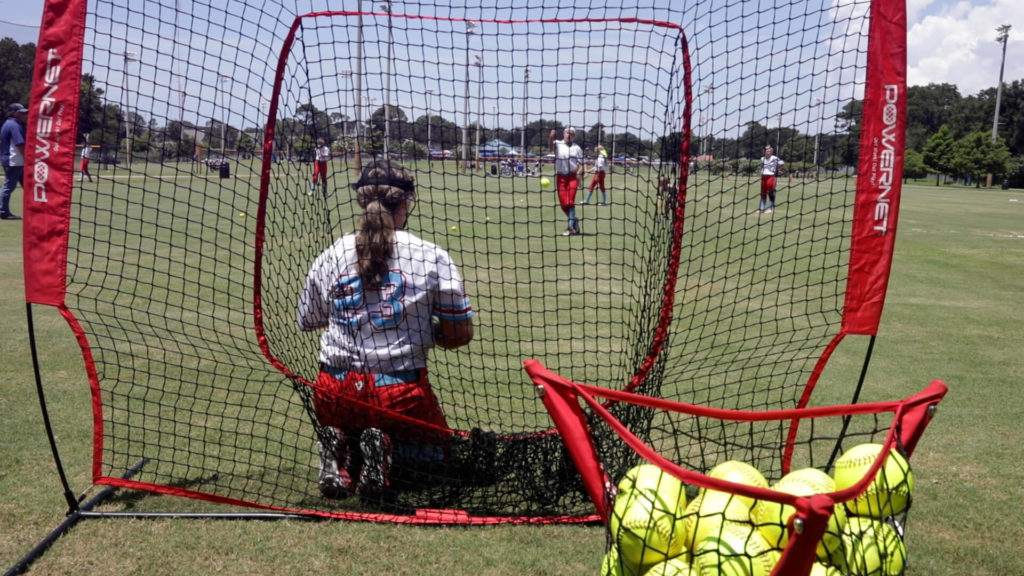 On Tuesday morning, the Okaloosa Board of County Commissioners unanimously agreed to add two new positions to the Tourist Development Department.
Destination Stewardship coordinator
Sports Marketing coordinator
As part of the Tourist Development Department's recent expansion, a revised Tourism Development Plan was created for a much larger countywide tourism area. This included new tourism strategies that were more land-based, such as sports tourism, eco-tourism and agri-tourism.
"With the expansion of the taxing district, there's additional and new work to be done," said Tourism Director Jennifer Adams to the commission on Tuesday.
With Tuesday's approval, the TDD will add a second Destination Stewardship Coordinator position. This person will help develop Destination Stewardship initiatives more specifically focused on the northern end of the County.
"As you know, destination stewardship is heavily engaged with the promotion of tourism by enhancing our tourism product, improving visitor experiences, and engaging tourists/visitors in-market," said Adams. "Stewardship in the expanded area of the county must be curated in a compelling manner that is cohesive with the Destin-Fort Walton Beach brand."
According to Adams, this person will be tasked with recruiting tourism partners to develop partnerships and add to their popular Little Adventure packs. Additionally, they be focus on cultivating relationships with community stakeholders and broaden awareness of tourism programs and priorities, along with identifying new opportunities.
'Don't call it a comeback'…but it's back!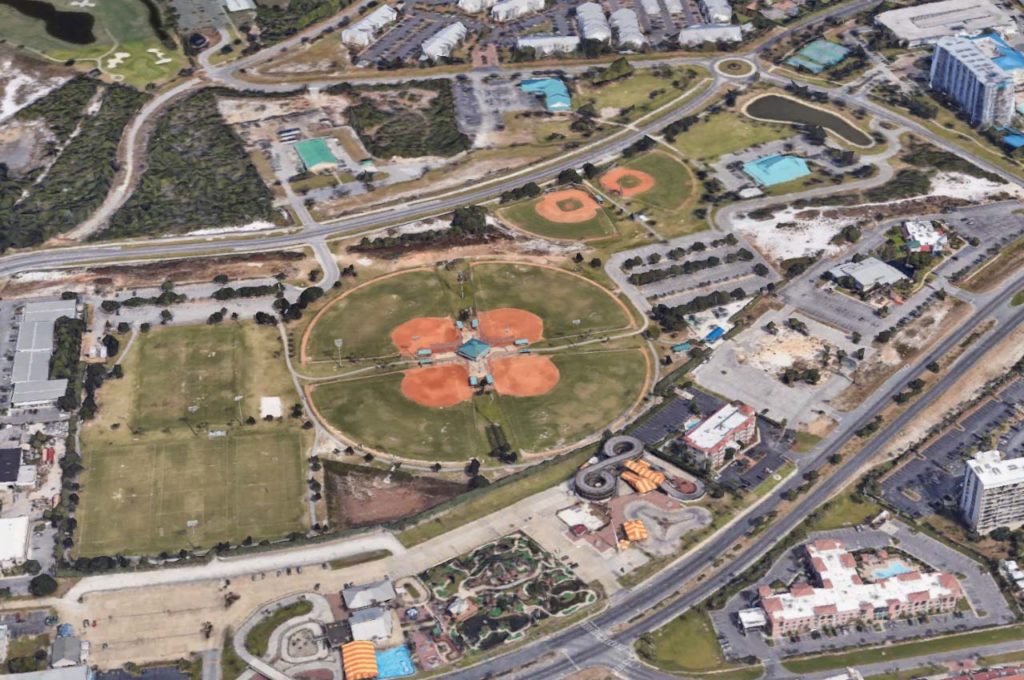 Sports Marketing was previously an existing position within the Tourism Department. Now that it is back, the Sports Marketing Coordinator will work on developing sports tourism in Okaloosa County.
"The recreational sports industry continues to grow at the regional, national, and international levels and provides an opportunity to generate economic impact to community businesses," said Adams.
Sports Tourism also has the ability to introduce the area to new first-time visitors, and garner repeat visitation during the off-peak seasons.
In the northern end of the County, the sports industry will need to be built up, while new and expanded sports opportunities will be pursued for the southern end of the county, according to Adams.
The coordinator will be tasked with:
Undertaking a sports feasibility study to see what opportunities are available.
Building community relationships to support a comprehensive sports infrastructure.
Attend sports-specific trade shows to explore and attract innovative sporting events to both the southern and northern ends of the county.
Adams says that not only will the TDD work with existing sports facilities in surrounding municipalities, but also explore areas where new facilities could possibly be built.
"We need this and I'm really excited for these new positions," said Adams to Get The Coast.
Adams says that job descriptions for each position will be posted on the county's website within the next few weeks.
"Anyone interested in these roles can go onto the county's website and setup an alert to be notified when it is posted," she said.
By the numbers: In Fort Walton Beach alone, this past sports season saw:
6 Tournaments totaling 29 days
618 teams
7,500 baseball and softball players
20,000 visitors
1,383 games played at the complex
OK, that's all I have for you this morning! I hope you have a great Thursday.
p.s. What did you think of this morning's newsletter? Hit the reply button and let me know!
Published with ♥ by Get The Coast.
Did someone forward you this email? Subscribe here.
124 Eglin Parkway SE Fort Walton Beach, FL 32548