January 6, 2023
|
Reading time:
12 mins
TOGETHER WITH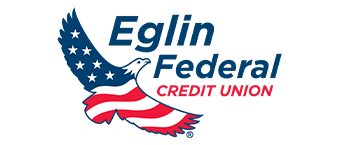 Good morning!
It's Friday with clear skies and a high of 63 degrees! Let's get to the news you need to know this morning 🙂
PARKS+REC
Destin considers also banning smoking at public parks and beaches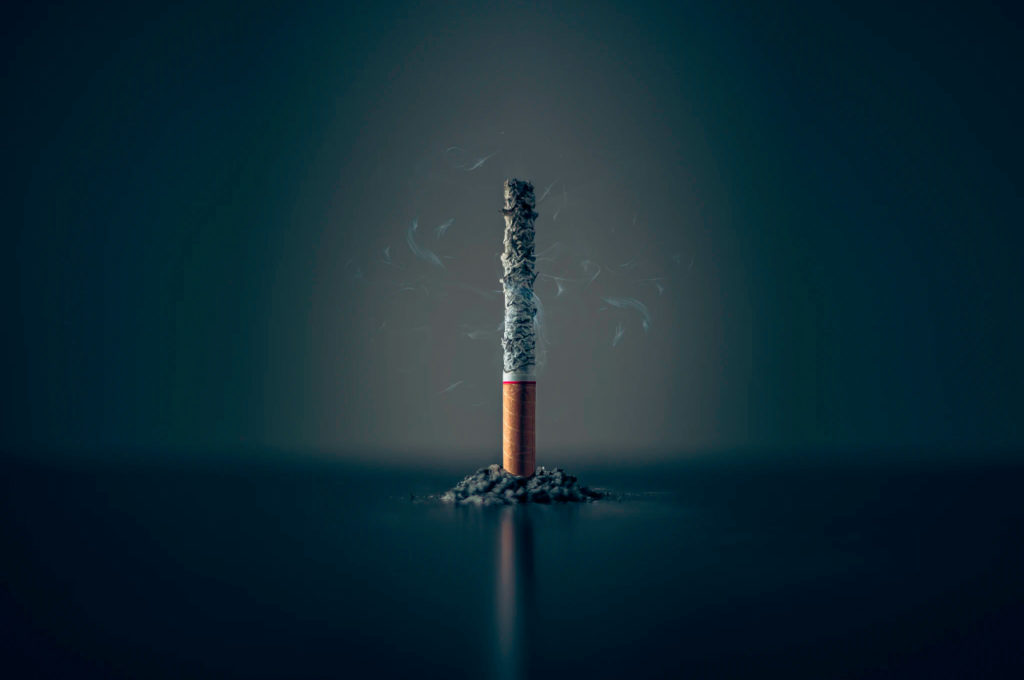 At the Destin City Council meeting on Tuesday, January 3, 2022, council members discussed the possibility of implementing a ban on smoking at public parks and beaches within the city.
Councilmember Teresa Hebert made a motion for the city of Destin to enact an ordinance prohibiting the use of any tobacco products, including vaping, on public beaches and parks within the city limits. City Manager Lance Johnson said that staff would be happy to bring back options for such an ordinance at the next council meeting for discussion.
Note: This is just for discussion. The city will have to advertise a public hearing when actually voting on whether or not to implement the no smoking ban.
Councilmember Jim Bagby raised concerns about the definition of "public beaches," pointing out that while it would include beach parks and access points, it wouldn't necessarily apply to all beaches within the city limits. He emphasized the need to ensure that the council was legally on solid ground and not trying to regulate people exercising their rights on their private property.
Councilmember Dewey Destin expressed reservations about the feasibility of enforcing a smoking ban on public beaches, which he says can be difficult to define.
In the end, City Staff will bring back a draft ordinance for the council to discuss before advertising for a public hearing to vote on the matter.
SPONSORED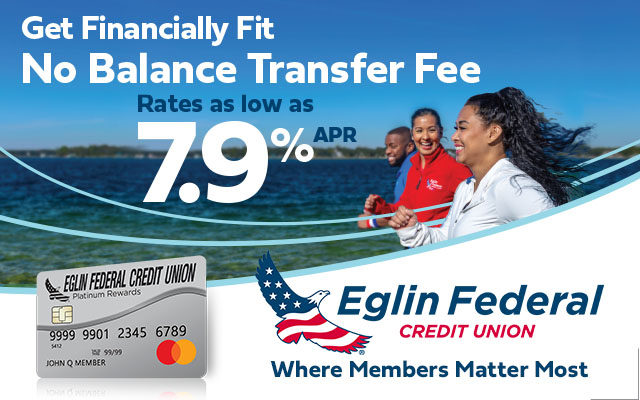 Start the New Year right by getting your finances in shape!
Lose the high interest credit card rate and transfer your balance to an Eglin Federal Credit Union Mastercard! There's no balance transfer fee, no annual fee, no cash advance fee, AND no international transaction fee. Interest rates are as low as 7.9% APR.
Get your finances in shape, and apply in person or online at eglinfcu.org/mastercard.
PARKS+REC
City of FWB crew dives in to repair Liza Jackson Boat Ramp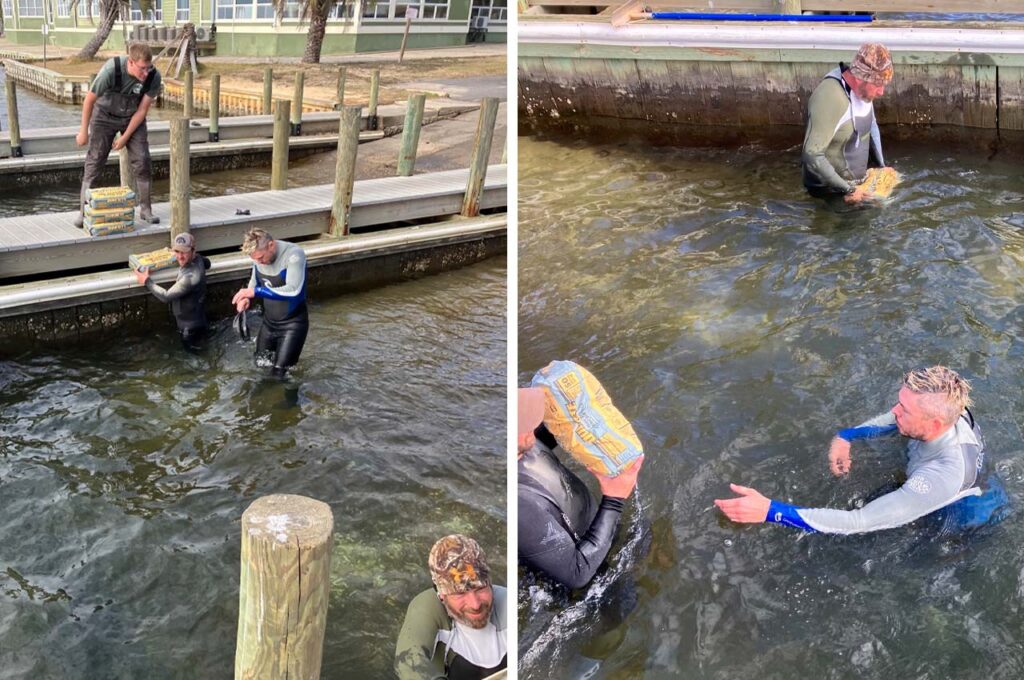 On a chilly day in Fort Walton Beach, members of the City of Fort Walton Beach's Parks and Recreation crew braved the cold waters at Liza Jackson Park to repair the boat ramps.
The ramps, which had developed two large cracks across the concrete slabs, posed a potential hazard for boat trailer tires. In order to fix the issue, the team purchased 70 bags of concrete and worked to fill the cracks and voids in the ramps.
The team, consisting of Andrew Brickner, Brian Allen, Glenn Jones, Kyshone Davenport, Thomas Braden, and Ryan Snitker, was praised by the city for their hard work and dedication to ensuring the safety and cleanliness of the City of Fort Walton Beach.
THINGS TO DO
Mardi Gras events happening around the area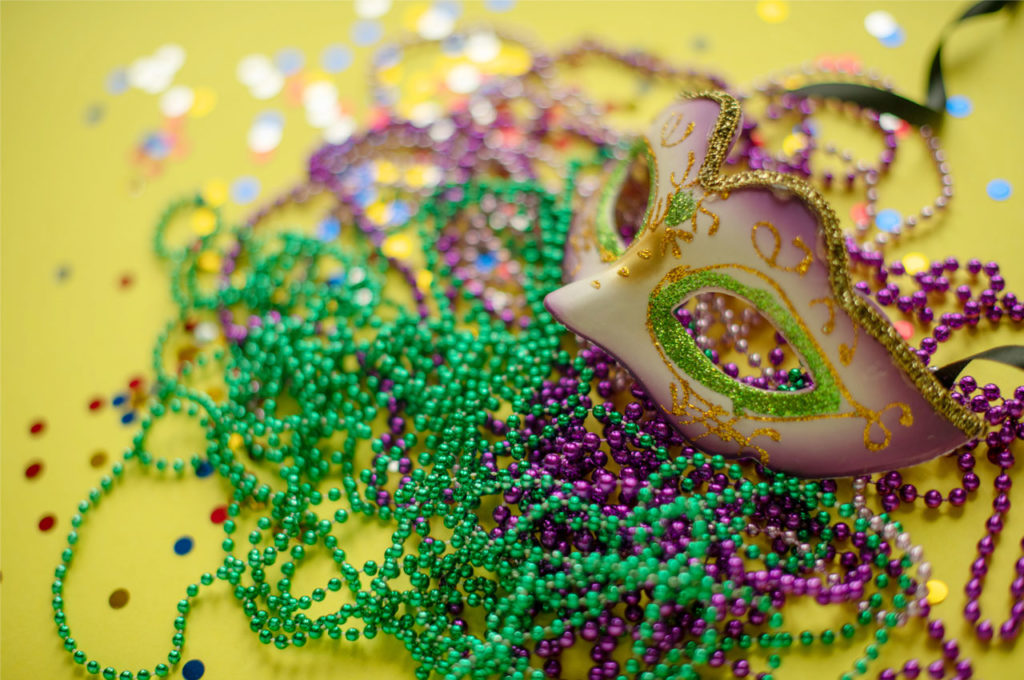 Mardi Gras season is here and it's time to let the good times roll! Let's dive into all the fun events and celebrations.
Emerald Coast Science Center Sip & Science: Mardi Gras
Saturday, January 28, 2023, 6-9 pm
31 Southwest Memorial Parkway, Fort Walton Beach 
The Emerald Coast Science Center is bringing Mardi Gras magic to this Sip & Science night at the museum! There will be a Bourbon Street bead toss, Canal Street coin challenge, and Mardi Gras sciPad trivia.
Come dressed in your best Mardi Gras costumes or purple, green, or gold attire for a chance to win the costume contest. Snap your photo in front of the green screen and pose with your krewe in front of some of The Big Easy's most famous locations. Stop by the masquerade corner to make your very own mask to wear to all your Mardi Gras parties. 
Buy tickets online at http://bit.ly/sip-science-mardi-gras. Ticket price includes admission, access to regular and special museum exhibits, drink tickets for adult beverages (beer, wine, and Hurricane Punch), and food. This event is for guests ages 21+.
Mardi Gras on the Coast with Fort Walton Beach Woman's Club
Saturday, January 28, 6-10 pm
Hilton Garden Inn Ft. Walton Beach
1297 Miracle Strip Pkwy SE, Fort Walton Beach
Enjoy an evening of revelry in support of FWB Woman's Club featuring dinner, a silent auction, door prizes, and opportunity tickets for purchase to win $5000 Cash Drawdown! 
Buy event tickets online by clicking here. Choose from General Seating or a Sponsor Table with reserved seating for your group of 10.
City of Fort Walton Beach Mardi Gras Parade
Sunday, February 5, 2023, 11am – 4 pm
Head to Downtown Fort Walton Beach for the 3rd Annual Mardi Gras Parade with parade floats, live music, food, and fun! This is a free event.
The parade route starts at First Street and Eglin Parkway with floats lining up on First Street between Eglin Parkway and Perry Avenue. The parade will travel up Eglin Parkway, right on Perry Avenue, slight right on Ferry Road, ending at First Street.
Contact Tiffiny Corcoran at the Recreation Center for a parade float application at tcorcoran@fwb.org or call 850-833-9587 for more information.
Fort Mardi Gras Fun 5K Run/Walk
Saturday, February 18, 2023
Start/Finish Line: 139 Brooks St, Downtown Fort Walton Beach
Race check-in and vendor fun: 7-8:30 am.  
Race starts at 9 am with the Post Award Party after at 10 am.
Claim your medal and have some Mardi Gras fun at the 5th Annual Fort Mardi Gras Fun 5k Run/Walk – a family fun event for all to enjoy with vendors, gumbo, music, Mardi Gras beads and more!
Leashed dogs and baby strollers are welcome. Ages 12 and under participate free with adult or school group registration.
Register now at https://runsignup.com/fortmardi5k. Registration ends Feb 1.
HarborWalk Village Mardi Gras Celebration
Saturday, February 18, 2023, 2 – 5:30 pm
Live Music at 2pm
Parade at 4pm
Let the good times roll at HarborWalk Village! Celebrate Mardi Gras on the Harbor with live music by Fais Do-Do, followed by beads, dazzling floats, and street performers as the parade rolls through the Village at 4 pm.
For parade entries or float packages (limited availability), find them on Facebook.
Baytowne Mardi Gras Parade
Sunday, February 19,  2-4 pm
The Village of Baytowne Wharf
9300 Baytowne Wharf Blvd, Miramar Beach
The Village streets will be filled with unique and colorful floats, golf carts, vehicles, and costumed dogs along with their humans. Mardi Gras music will fill the air as parade participants and four-pawed friends shower parade-goers with a barrage of beads, moon pies, and other trinkets.
790's Mardi Gras Celebration
Tuesday, February 21, 2023, 2-10 pm
14073 Emerald Coast Parkway, Destin
Enjoy 790 On the Gulf's Mardi Gras celebration! Festivities begin at 2 pm. For details and reservations, call (850) 650-4853 or visit https://eatmoregumbo.com.
Baytowne Mardi Gras Street Pardi
Tuesday, February 21, 2023 at 6 pm
The Village of Baytowne Wharf
9300 Baytowne Wharf Blvd, Miramar Beach
Join Baytowne Wharf for a Village street party complete with music from Boukou Groove, street performers, entertainers and more! The post-pardi celebration continues into the night with parties at various Baytowne establishments. Break out the beads and get ready for a night to remember!
COASTAL RESOURCES
$1.26 Million grant awarded for Artificial Reef Construction in Okaloosa County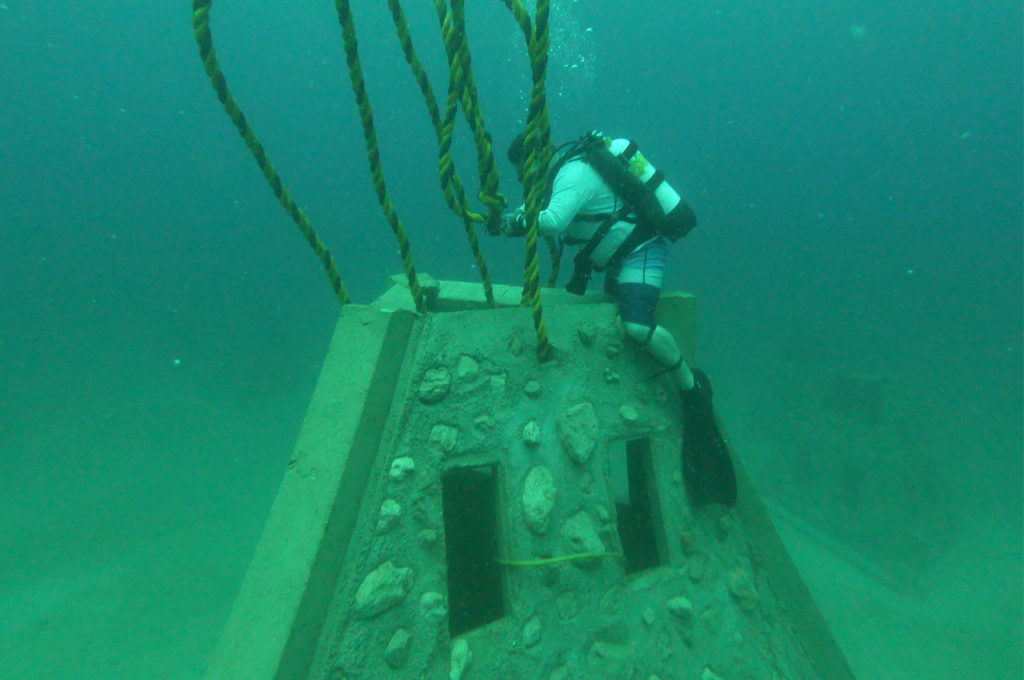 On Tuesday, January 3, 2022, the Okaloosa Board of County Commissioners approved the NRDA Artificial Reef Construction grant in the amount of $1,260,000. The funds will be used to create offshore fish and dive reefs through the construction and deployment of prefabricated modules located within the County's Artificial Reef Permitted Areas.
This grant funding originated from the Natural Resource Damage Assessment Trustees (BP funding) and was issued to the Florida Fish & Wildlife Conservation Commision for administration and granted to the eight panhandle counties including Okaloosa.
Coordination for these funds began in 2019.
According to Okaloosa Coastal Resource Manager Alex Fogg, the grant funds will be used to deploy approximately 400-600 modules, enabling the creation of many new reefs as well as the enhancement of existing habitats such as recent vessel deployments. No County match funds are required for the grant.
Fogg explained that the artificial reef modules range in size from 7-15 feet tall and he aims to deploy the modules over the course of the next year.
"The construction of artificial reefs will promote tourism by offering recreational activities such as diving, snorkeling, and fishing," said Fogg.
The Okaloosa County NRDA Artificial Reef Construction project is part of the Phase III early Natural Resource Damage Assessment (NRDA) restoration efforts in Florida. The NRDA process is a procedure used by federal agencies, states, and Indian tribes to evaluate the impacts of oil spills, hazardous waste sites, and ship groundings on natural resources and mitigate for those impacts
The Florida Artificial Reef Creation and Restoration project, which has already taken place offshore of Escambia, Santa Rosa, Okaloosa, Walton, Bay counties, aims to provide enhanced or additional long-term recreational opportunities through the construction and restoration of marine habitat, in the form of artificial reefs.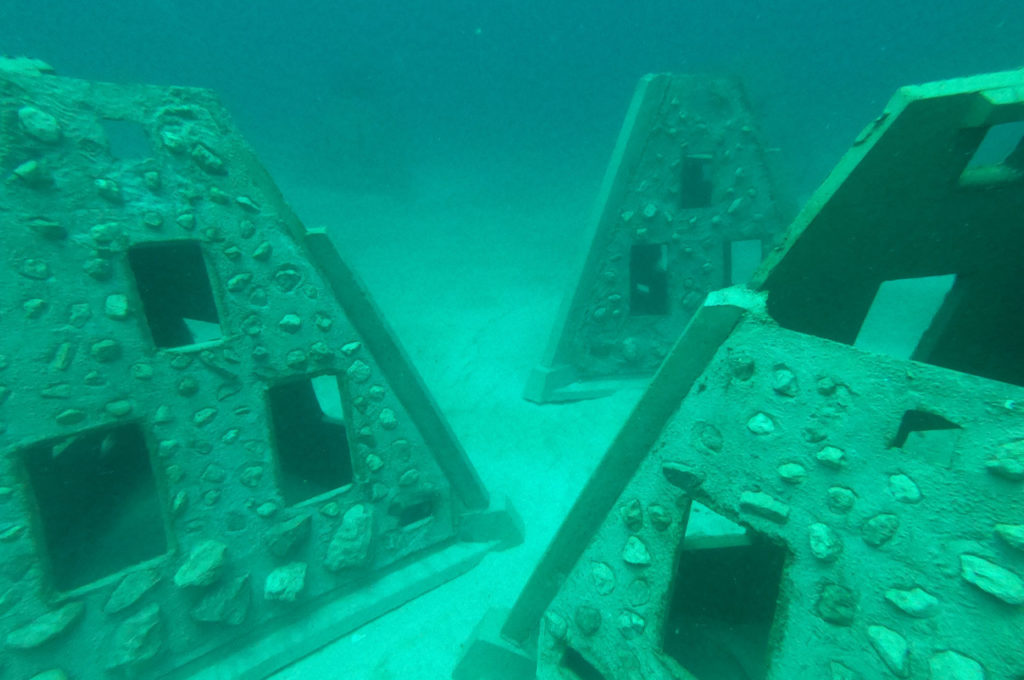 Previous NRDA-funded artificial reef construction projects in these counties have been successful, with 3,605 prefabricated artificial reef modules placed across all five counties, 717 of which were placed in Okaloosa County.
The success of these projects has led to the allocation of additional funds to complete similar projects in Gulf, Franklin, and Wakulla counties.
Fogg says they will be seeking input from the community in the coming months to determine exactly where the modules should be deployed.
"It could be deep, shallow, solitary or in groups," said Fogg. "The first round of funding had to be deployed in state waters but these funds can be placed in state OR federal waters."
OK, that's all I have for you this morning! I hope you have a great Friday!
p.s. What did you think of this morning's newsletter? Hit the reply button and let me know!
Published with ♥ by Get The Coast.
Did someone forward you this email? Subscribe here.
124 Eglin Parkway SE Fort Walton Beach, FL 32548