January 10, 2023
|
Reading time:
12 mins
TOGETHER WITH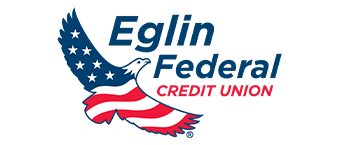 Good morning!
Let's jump right into the news you need to know this Tuesday morning…
COASTAL RESOURCES
Two Foul-Hooked Sea Turtles to be released back into Gulf of Mexico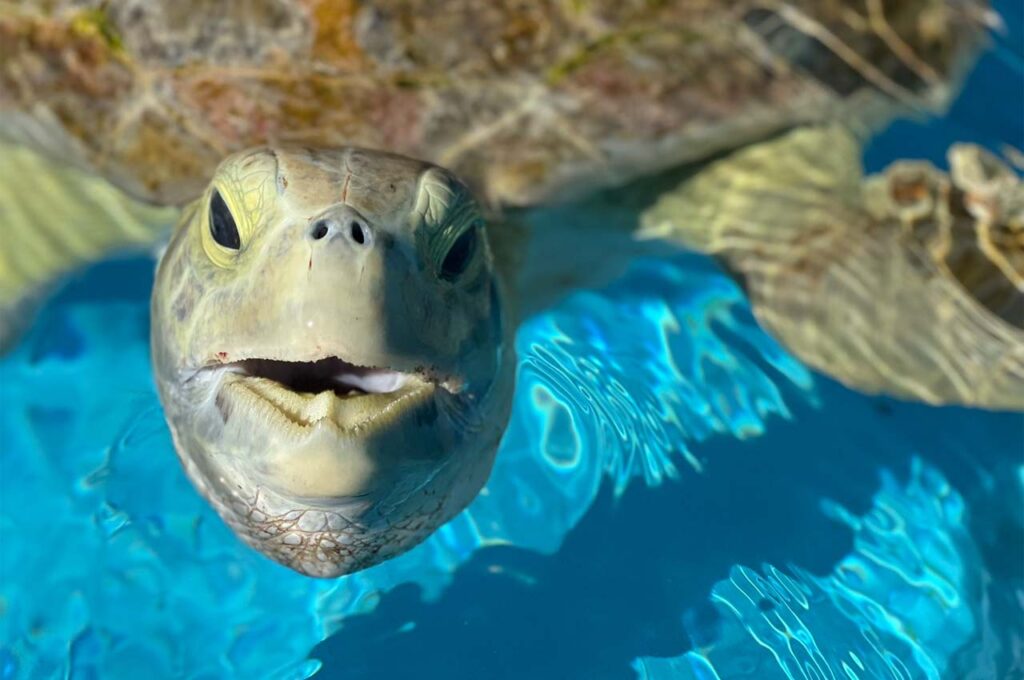 On Wednesday, January 11 at 10am, two sea turtles, Squash and Bermuda, are set to be released back into the Gulf of Mexico at Topsail Hill State Park.
According to the Gulfarium CARE Center, Bermuda is a sub-adult green sea turtle, weighing in at 66lbs. The turtle was foul-hooked in June of 2021 at the Navarre Beach Fishing Pier. After undergoing surgery to remove multiple fishing hooks, Bermuda spent seven months at the CARE Center recuperating.
Squash, on the other hand, is a sub-adult loggerhead sea turtle, weighing in at 75lbs. The turtle was foul-hooked on November 8th at the Okaloosa Island Fishing Pier. During the initial intake procedure, Squash's blood work showed mild anemia and radiographs revealed a large circle hook in the stomach.
The CARE Center attempted non-surgical hook removal techniques and performed an endoscopic exam, but it showed that the hook was embedded in the turtle's intestines.
According to the CARE Center, the decision was made to leave the hook in place as attempting to remove it could have resulted in irreparable damage. Despite this, the team says that Squash is able to function normally and eat just fine.
The public is encouraged to attend the release, but parking is limited at Topsail Hill and a tram ride is necessary to reach the beach. Individuals are encouraged to plan accordingly as the release will begin promptly at 10:00am and last approximately 10 minutes.
Additionally, the CARE Team is currently looking for 2-3 volunteers to help run their "CAREing for Turtles program." These volunteers will be responsible for assisting the Stranding Coordinator with the monthly outreach program.
They will learn and share how the Gulfarium cares for their patients daily, the current patients' stories, how to perform an intake exam of a new patient, and how the public can make a positive impact on sea turtles moving forward.
If you or someone you know might be interested in assisting with their after-hours educational program, send in an application at www.gulfarium.com/volunteer.
Make sure to check the box on the application for the CAREing for Turtles program.
SPONSORED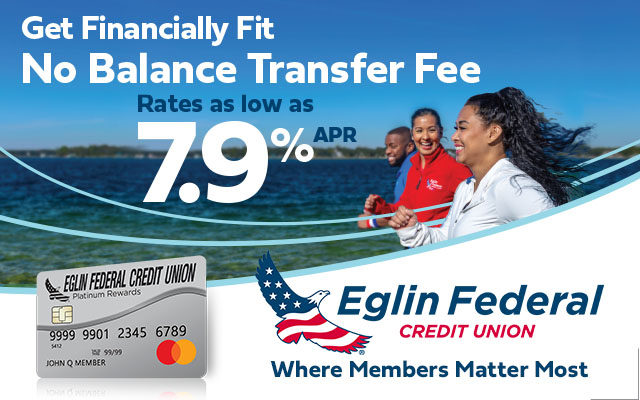 Start the New Year right by getting your finances in shape!
Lose the high interest credit card rate and transfer your balance to an Eglin Federal Credit Union Mastercard! There's no balance transfer fee, no annual fee, no cash advance fee, AND no international transaction fee. Interest rates are as low as 7.9% APR.
Get your finances in shape, and apply in person or online at eglinfcu.org/mastercard.
SCHOOLS
Okaloosa School District advocates for higher pay for Veteran Teachers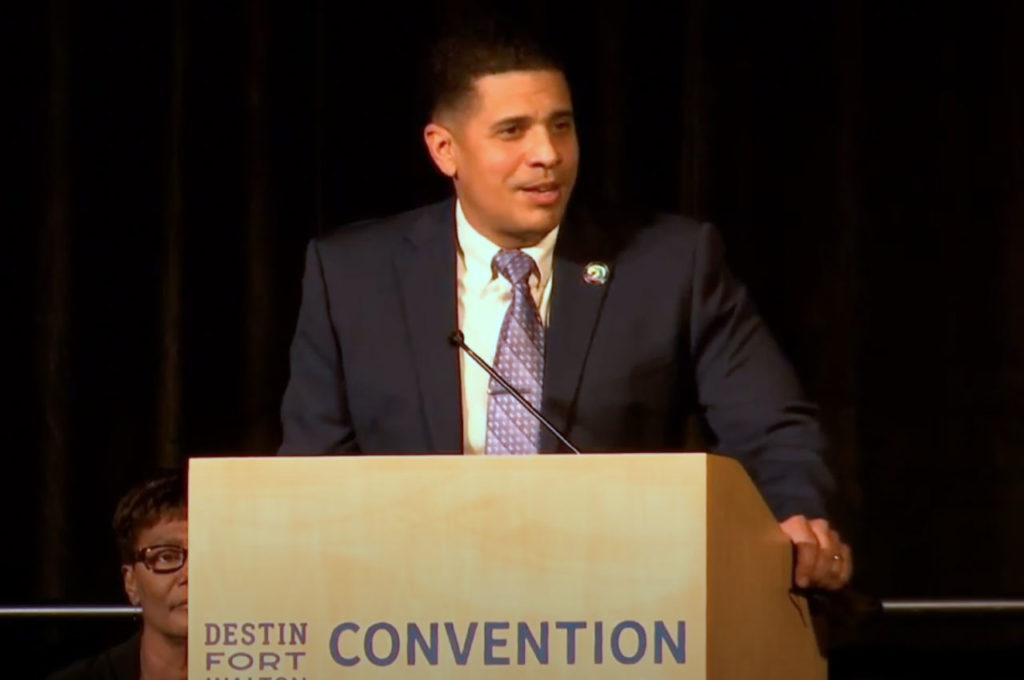 On Monday, January 9, 2023, the Okaloosa School Board held a workshop where Superintendent of Schools, Marcus Chambers, presented the District's Legislative priorities for 2023. One of the priorities discussed was the need to increase the teacher salary allocation, particularly for veteran (experienced) teachers.
According to Chambers, "veteran teachers are continually frustrated and feel less valued as they see minimum teacher salaries continue to increase each year."
Florida statute requires districts with teachers on a grandfathered salary schedule to continue to increase the minimum teacher salary, even after it reaches $47,500. While Chambers stated that the district has tried to do a good job of providing raises for teachers, he emphasized the importance of a salary supplement to show appreciation for the work of veteran teachers and to retain them in the district.
"We are very grateful for the increase in the teacher salary for our first-year teachers and those that were below that threshold," he said. "But I think it's very important that we also look out for our veteran teachers as well."
Chambers shared that over the Christmas holiday, he had conversations with many people who told him that "teachers aren't paid enough." He added that "especially with what we've done or dealt with the in the last number of years, I think most people would agree with that."
The District's Legislative priorities will be presented to the Northwest Florida Legislative Delegation on Wednesday with the goal of influencing upcoming legislation on these critical issues in education.
Other priorities mentioned by Chambers include a focus on recruitment and retention of employees, as well as continued funding for safe and secure schools.
AFFORDABLE HOUSING
Citizens needed to serve on new Affordable Housing Advisory Committee in Okaloosa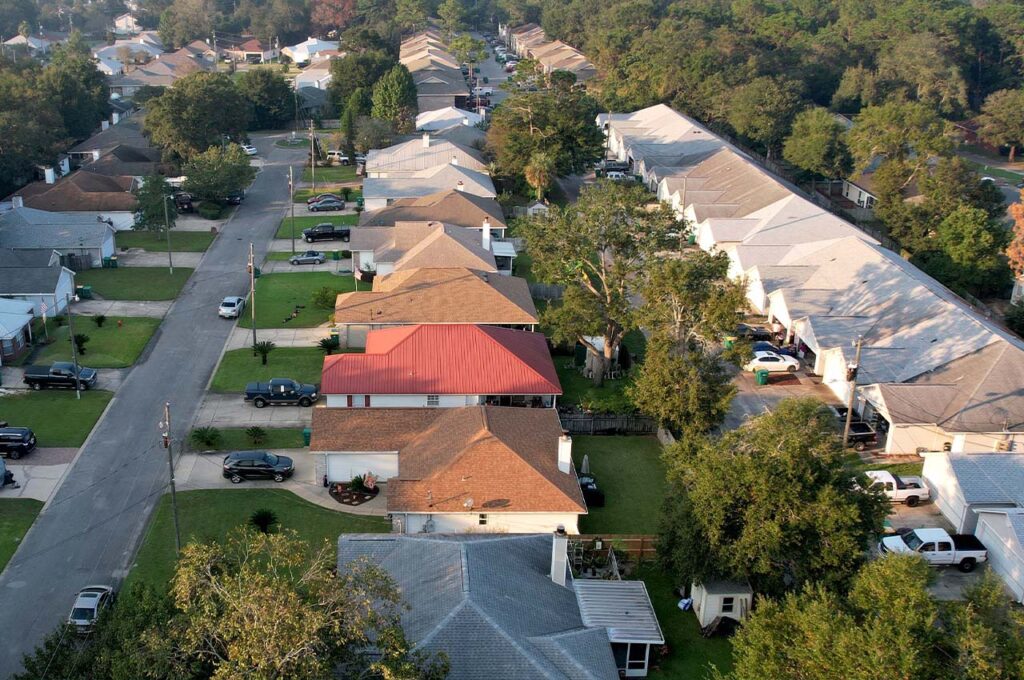 The Okaloosa County Board of County Commissioners (BCC) has announced the formation of the Okaloosa County/Fort Walton Beach Affordable Housing Advisory Committee (AHAC) with the mutual approval of the Fort Walton Beach City Council.
The committee, which will be composed of one or more citizens, will serve in an advisory capacity to the BCC and the Fort Walton Beach City Council on issues related to affordable housing in Okaloosa County.
The committee will be tasked with developing recommendations to address impediments, create incentives, or support the expansion of affordable housing opportunities within the local area. Meetings will be held no less than quarterly, and appointees will serve a three-year term beginning immediately upon appointment.
The minimum requirements for appointment to the AHAC are outlined in section 420.9076, Florida Statutes, and by BCC policy. The county is currently soliciting applications from citizens who meet one of the following categories:
A resident who is actively engaged as an advocate for low-income persons in connection with affordable housing.
A resident who represents essential services personnel, defined as a person permanently employed in Okaloosa County in one of the following fields: Healthcare, Police, Public Safety, Fire Personnel, Teachers, Educators and School District personnel, or Skilled Building Trades.
A resident who represents employers within the jurisdiction.
Citizens interested in being considered for appointment to the AHAC are encouraged to review the policy and complete an application packet by visiting https://myokaloosa.com/citizen-councils/home.
The application process also includes a background check, and all applications must be submitted no later than 5:00 PM, Thursday, January 19, 2023.
Applications can be submitted via email to citizencouncils@myokaloosa.com or via mail to BCC Citizen Councils, 1250 N. Eglin Parkway, Suite 100, Shalimar, FL 32579.
PUBLIC SAFETY
2023 Citizen's Academy offers residents an in-depth look into the Okaloosa Sheriff's Office operations
Residents of Okaloosa County have the opportunity to get an inside look into the workings of the Okaloosa County Sheriff's Office through the upcoming 2023 Citizen's Academy Class.
The Sheriff's Office is currently accepting applications for the class, which will meet every Tuesday night from January 10th through April 11th from 6pm to 9pm at the Okaloosa County Sheriff's Office Headquarters Training Room in Shalimar.
The class will provide participants with an in-depth look into the various operations of the Okaloosa County Sheriff's Office. Some of the topics covered will include policies and procedures, the Dive Team and Beach/Marine Unit, the K-9 Unit, the Special Response Team (SRT), Crisis Negations, Criminal Investigations, Crime Scene and many more.
Additionally, participants will have the opportunity to go on ride-alongs with deputies, tour the OCSO Training Center and firing range, the Fort Walton Beach Court House, the Emergency Operations Center and Communications Center.
Participation in the class requires filling out an application form and undergoing a background check. Please contact Crime Prevention Manager at abailey@sheriff-okaloosa.org or via her cell at 850-259-0031 for the application.
SCHOOLS
Okaloosa School District launches Anti-Vaping Campaign, discusses 'vaping detection devices'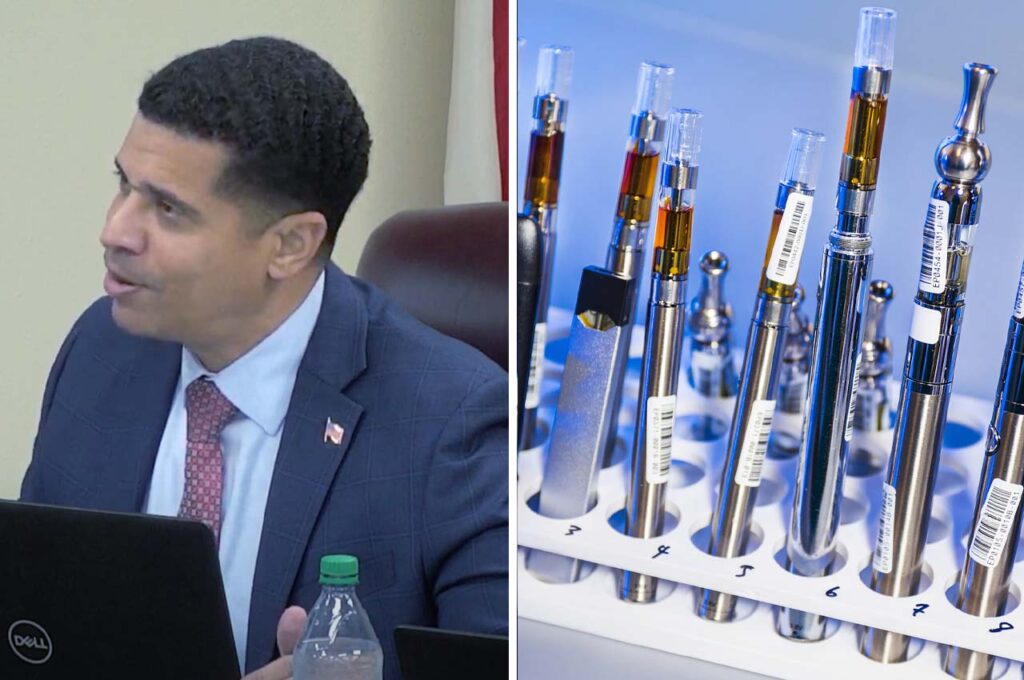 On Monday, January 9, 2023, the Okaloosa School Board held a workshop where Superintendent of Schools Marcus Chambers addressed the issue of vaping in schools.
Chambers announced that the district is launching an anti-vaping campaign with the help of the school district's new Public Information Officer, Catherine Card.
In his announcement, Chambers explained that Middle & High Schools in the district will be competing for a $500 prize for the best public service announcement created by students.
"Some of our high schools have already started some of their public service announcements and are trying to get the word out about that," added Chambers.
In addition to the public service announcements, the district will be sending a letter to parents about vaping and Chambers told the board they are considering purchasing vaping detection devices as a deterrent.
Chambers emphasized that the goal is not to "catch kids and get them in trouble," but rather to serve as a deterrent and encourage students to think twice about bringing them to school.
He stressed the importance of keeping students in school and communicating with parents about the district's efforts to address this issue. In regards to the vaping detectors, he said "we want to be in communication with parents on the front side before these go into action so they [parents] know specifically what we're trying to do, which is help students and to keep students in school as well."
Chamber noted that approval of any vaping detection devices would need the approval of the School Board.
As for the student-led PSA campaigns, Public Information Officer Catherine Card told Get The Coast that the submission date is February 10, 2023. The prizes include:
1st place – $500
2nd place – $250
3rd place – $100
The Okaloosa County School District and the Okaloosa County Sheriff's Office will be working together to create targeted messaging for parents on the topic of vaping and the rules surrounding vaping at school.
OK, that's all I have for you this morning! I hope you have a great Tuesday!
p.s. What did you think of this morning's newsletter? Hit the reply button and let me know!
Published with ♥ by Get The Coast.
Did someone forward you this email? Subscribe here.
124 Eglin Parkway SE Fort Walton Beach, FL 32548