TOGETHER WITH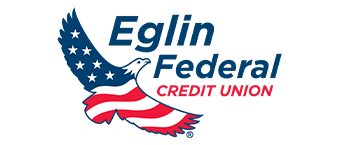 Good morning!
On Friday morning, the Greater Fort Walton Beach Chamber of Commerce surprised me with the "Small Business of the Year" award for Get The Coast.
Never in my wildest dreams did I think I would be in the local news business, but here I am. I want to thank you all for watching my videos and reading this newsletter, and showing a greater interest in local news.
I started this thing to simply tell better stories and help the community be better informed on what is happening around us.
That morning also saw Eglin Federal Credit Union win "Corporate Business of the Year." Eglin was the very first sponsor I landed for Get The Coast, and it was all because Sherry Harlow and Jerry Williams said yes, and continue to believe in what I'm doing.
I want to thank my wife, Laiken Williams, for going along with this crazy idea to start a local news org and pushing me to grow. Whitney Lee for letting me put her face all over local news for a few years. Jason Carducci filming hundreds of real estate-related news videos. And a slew of sponsors who continue to support me including ERA American Real Estate, Step One Automotive Group, Lisa Norton, Realtor, Saltwater Restaurant Group and many more since I first started.
I'm thrilled to win this award and again, thank you all for reading and sharing local news.
And a BIG thanks to Heather Ruiz and the FWB Chamber for making sure I showed up on Friday 🙂
COVID
Update on Monoclonal Antibody Therapy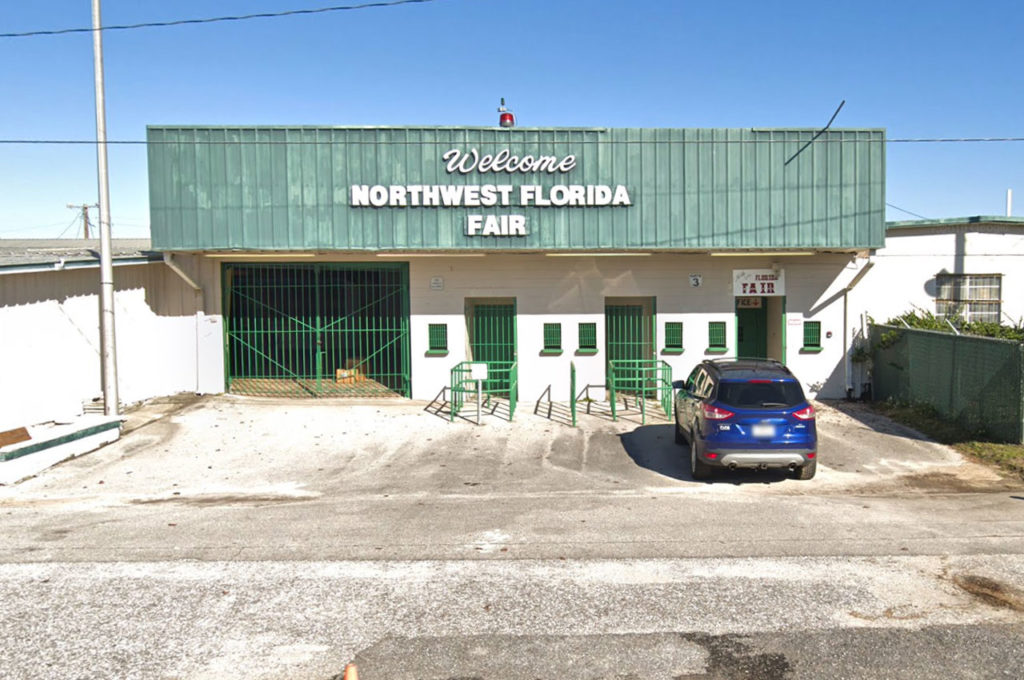 Back in December, I reported that the state-run monoclonal antibody site at the NWFL Fairgrounds would be shutting down on December 31, 2021 at 5 p.m.
We now know that the treatment site is scheduled to remain open until January 14, 2022, but there is the possibility of another extension, according to Brian Sparling, Director of the NWFL Fairgrounds.
"Monoclonal antibody treatments can prevent severe illness, hospitalization and death in high-risk patients who have contracted or been exposed to COVID-19," wrote the Florida COVID-19 Response team.
For more information about monoclonal antibody therapy or to locate providers of the treatment, click here.
SPONSORED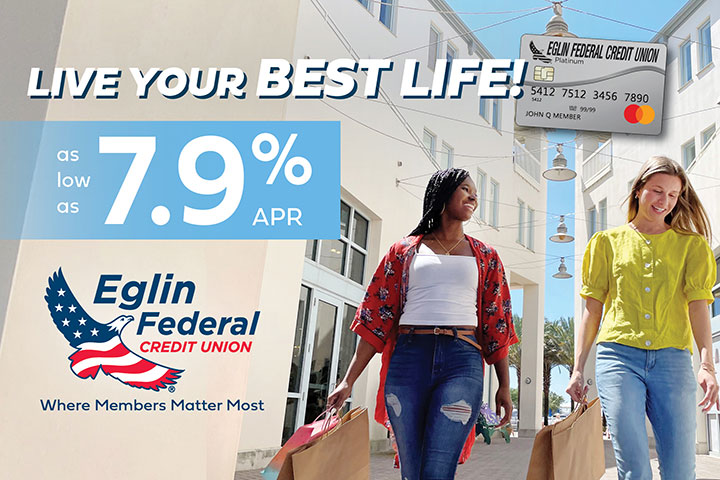 EVENTS
City of Destin Parks and Rec events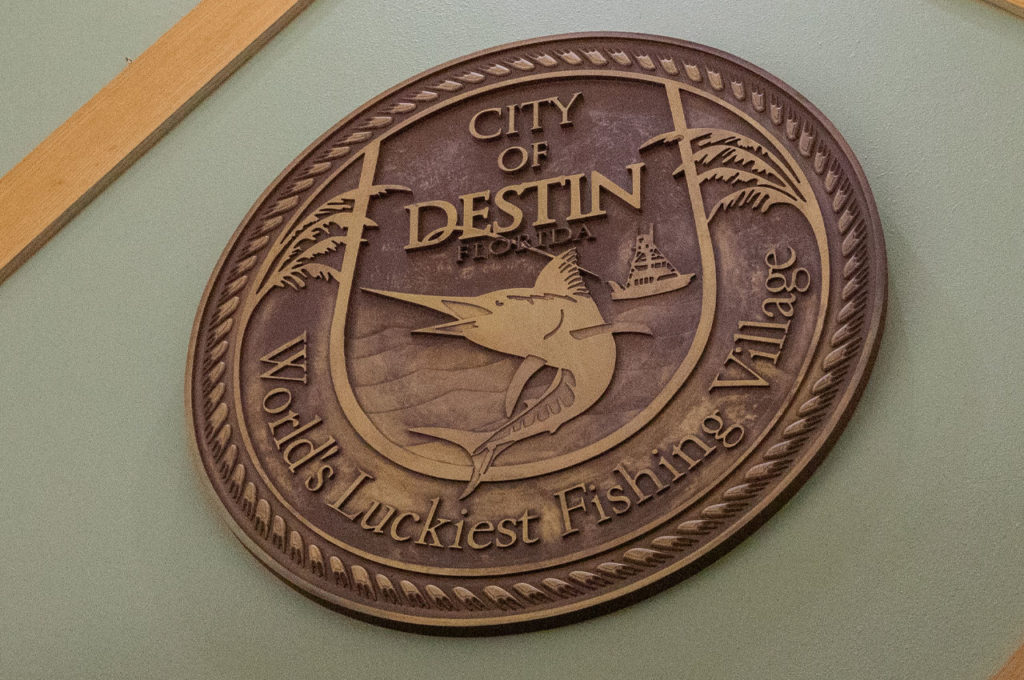 Programs
CHAIR YOGA: Classes at the Destin Community Center will be on Monday's and Thursday's, 10:00 am – 11:00 am. Chair Yoga consists of performing traditional yoga poses from a chair for lower impact. The cost is $5 per class and is open to everyone. 
LINE DANCING: Line dancing class will be held at the Destin Community Center on Thursday's, starting January 20, 2022. Beginner lessons are from 12:30 – 1:15 pm, open dance is 1:15 to 1:45 pm, and intermediate lessons are from 1:45 – 2:30 pm. The class is $6 per session. 
PICKLEBALL: Play Pickleball at Destin Community Center! Sessions are Monday's from 12:30 until 3:30 pm & Wednesday's and Friday's from 10:30 am until 1:30 pm. The fee is $3 per session. Space is limited so please call the Destin Community Center to register for a time slot. Racquets and balls are available; just bring your gym shoes.
SHAPE AND SCULPT: Classes are Wednesday's from 8:30 to 9:30 am. This light-weight workout is set to fun music with a focus on strengthening your muscles, balance, and core. The cost is $4 per class and open to all ages and fitness levels.
CARDIO, SHAPE, AND STRETCH: Classes are on Monday's from 8:30 to 9:30 am. This class features hi-low aerobics, strength & balance using body weight, core, & final stretch. The cost is $4 per class and open to all ages and fitness levels. 
TABLE TENNIS: Table Tennis at the Destin Community Center is available for spirited competition on Monday, Wednesday, and Friday from 9:00 am until 12:00 pm. The fee is $3 per session for non-residents and $2 for Destin residents. 
ZUMBA GOLD: Classes are every Monday and Thursday from 11:00 am-12:00 pm. This is a low impact class using Latin music for fitness/dance. Fee is $6 per session. 
SENIOR PROGRAMS
DESTIN SENIOR MEMBERSHIP: Join the Destin Seniors Membership to enjoy multiple festivities including the senior lunch bunch, potluck, casino trips, bingo, chair exercise, knitting, scrabble, and Mexican dominoes. Members must be a Destin resident to join. 
DESTIN SENIOR CHAIR EXERCISE 50+ YEARS: Destin Senior Chair Exercise classes are offered at Buck Destin Park, 724 Legion Drive, on Monday and Wednesday morning's from 10:00 am – 10:45 am for Destin residents. The chair exercise consists of performing light exercises to help improve balance, flexibility, strength, and circulation. The class is free for Destin residents.
DESTIN SENIOR WALKING CLUB: Join the Destin Senior Members for a walk around the Destin Community Center's gymnasium on Monday – Friday from 8 am – 9 am. All the miles that you walk will be added to our "team map" as we travel from one region to the next. The team's miles are reported on the 4th Friday of each month at the Destin Senior Membership's Potluck. 
SENIOR DROP-IN HOURS: The Destin Senior Center is located at Buck Destin Park, 724 Legion Drive. Senior drop-in hours are every Tuesday and Thursday from 9:00 am to 12:00 pm. Seniors (50 years and older) meet to enjoy each other's company, participate in games such as Mexican Train Dominoes, Scrabble, Poker, and more.
COURT
Gov. DeSantis appoints new judge to fill vacancy in Okaloosa County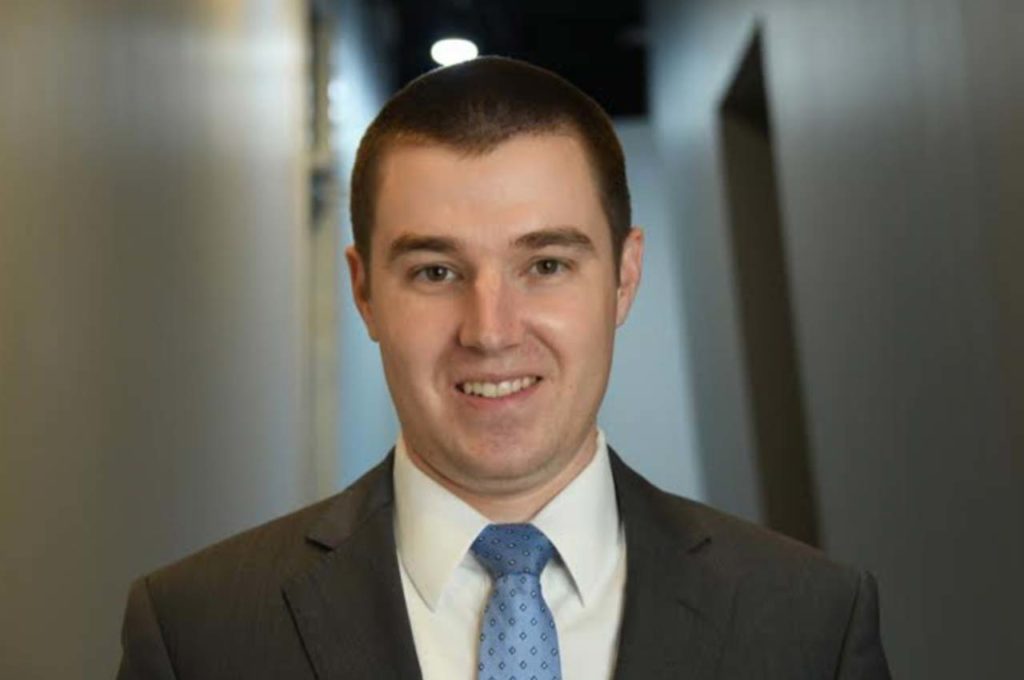 On Friday, Gov. DeSantis appointed Jack Schlechter to the Okaloosa County Court, filling the judicial vacancy created by the retirement of Judge Patricia Grinsted.
On August 23, 2021, Judge Grinsted announced her plan to retire in a letter to Gov. DeSantis.
In her resignation letter, it stated December 31, 2021 as her effective end date.
"I have enjoyed serving the citizens of Okaloosa County more than I can say, but I feel it's time to move into the next stage of my life," wrote Judge Grinsted. "lf permitted to do so, it will be my privilege to return as a Senior Judge after l sit out the mandatory year, and I hope l will be called upon to serve in that capacity then."
When a judge retires or resigns during their term, the governor declares a vacancy and the judicial nominating commission publishes the vacancy. From there, applicants submit their applications to the judicial nominating commission, followed by interviews.
Once the commission has narrowed down the list, they publish the nominees and the original application is is forwarded to the Governor's office, who then conducts additional interviews.
Let's meet Jack Schlechter
Like so many in Okaloosa County, Jack Schlechter arrived here by way of the military. His father was in the Air Force and was stationed at Eglin Air Force Base around the mid-90s.
While born in New Jersey, Niceville is what Schlechter considers home.
"I wasn't born here but it's where I have spent most of my life," said Schlechter on Monday morning. "I graduated from Niceville High School, went off to the University of Florida, then to law school at Florida Coastal in Jacksonville."
While he was a law student, he had the opportunity to do a Summer internship with the State Attorney's Office in Okaloosa County. During his 2nd & 3rd year, he interned at the State Attorney's Office in St. Augustine, followed by being hired on to State Attorney Bill Eddins' office in Walton County.
For 10 years he served as an Assistant State Attorney in the First Judicial Circuit where he did felony work, special prosecutions that included white collar crimes, homicides, DUI manslaughters, death penalty cases, and any other complex or high profile cases assigned by Eddins.
A little over two years ago, Schlechter left the State Attorney's Office and went to work for Michelle Anchors and Ben Gordon at AnchorsGordon in Fort Walton Beach.
During his time at AnchorsGordon, he has primarily done civil litigation, with some criminal defense.
"Being a judge has been my goal for quite a while," said Schlecter. "It's part of the reason that I left the State Attorney's office."
"I had a great experience at the State Attorney's Office and worked with some great people and tried a lot of cases," he said. "But what I handled were criminal cases. I wanted to learn some other aspects of the law to put me in a better position to be a more well-rounded candidate for a judicial position. That's why I came to AnchorsGordon, a great civil litigation firm in the area."
"Jack brings to the bench a strong foundation in both criminal and civil law," said Michelle Anchors. "If you are a litigant, a lawyer, a victim, or a defendant, Jack will make you feel better about the legal system. He is solid, steady, and smart, and even though we hate to lose him at our firm, I am glad that there people like Jack willing to serve in the public sector."
Moving forward: Schlechter tells Get The Coast that there isn't a firm date on when he will take his new seat, but it could be the first week of February. For now, he will be making sure that all of his clients are protected and taken care of, along with transitioning cases to other associates within the firm.
Schlecter said there is a long list of people to thank who helped him get here.
"I want to thank my wife, my kids, and my parents for all the support that they've given me over the years," he said. "I want to thank Mr. Eddins, Michelle and Ben here at AnchorsGordon, and Representative Patt Maney, who was a huge help throughout this entire process."
"Judge Grinsted has some big shoes to fill," added Schlechter. "She did a great job in her time and I'm looking forward to getting started."
"Gov. DeSantis made a prompt and wise decision in selecting Jack Schlechter from a short list of highly qualified nominees and appointing him as the new Okaloosa County Court judge," said Rep. Patt Maney. "He tried a complex case in front of me and exhibited thorough preparation, a courteous demeanor and the highest ethics. I predict the people of Okaloosa County will be well served by him and see that he is patient and fair. He's a great choice! I also thank Gov. DeSantis for making the appointment to the high volume "peoples court" so promptly."
ARTIFICIAL REEFS
Tugboat to become newest artificial reef offshore Destin-Fort Walton Beach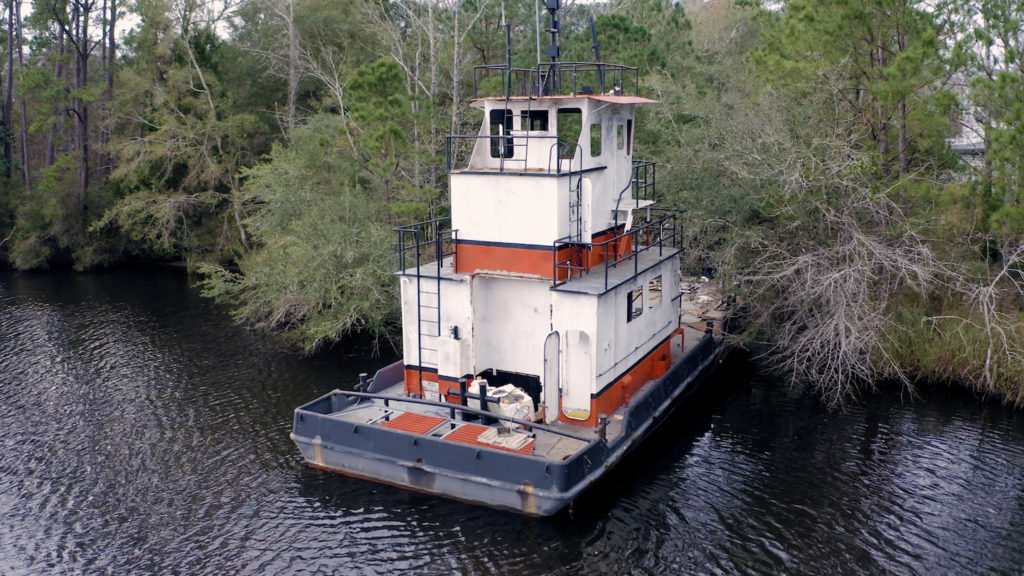 This past Friday, Morgan Marine in Freeport, FL. was putting the finishing touches on prepping their tugboat to become the next artificial reef offshore Destin-Fort Walton Beach.
The 75ft vessel was built back in the 1940s, and was used most recently to do a lot of Marine salvage, pulling a bunch of those derelict vessels that may be around the area.
The vessel also helped sink other artificial reefs offshore.
"This vessel actually belonged to Morgan Marine," said Alex Fogg, Coastal Resource Manager for Okaloosa. "They were going through the recertification process with the Coast Guard and some of their new rules made this vessel require a lot of retrofits to bring it back into code."
According to Fogg, due to the cost of those retrofits, Morgan Marine decided to donate the vessel to the county to be deployed as an artificial reef. The county is paying for the cleaning and the deployment cost, but the price of the vessel was free.
This vessel has about 40 feet of relief, and is going to be put in area called "The Boat Yard." If that name sounds familiar, it's because two other deployments have already happened there.
"This taller vessel provides a little bit of relief to the location so that folks can do a dive maybe on the bottom, which is about 119 feet and come up to the top, which will be at about 79-80 feet," explained Fogg. "It makes it a lot easier to dive and allows you to spend a little more time down there."
He added that the extra relief will also provide a great location for people to go fishing.
"You'll have your amberjack swimming around in the column, you'll have your snappers and your groupers on the bottom," said Fogg. "It really is going to be a good site."
Because this vessel was actually constructed back in the 40s, it had to go through more screening to make sure that it was okay to go into the environment. Fogg says that before the 1980s, there were PCBs and a lot of lead that was used in the paint and the wiring.
"We had to test the paint to make sure that it was okay," said Fogg. "We got the results back and everything is good to go. We also had to make sure that there are plenty of holes cut into the floor so that if marine life were to find their way into the vessel, they can find their way out. The holes also allow the vessel to sink at a more even rate."
Until about a year-and-a-half ago, the Coastal Resource Team had not had very many vessel deployments. This tugboat will actually be the fourth vessel deployment that Alex and his team have done the last year-and-a-half.
"We still have a few more on the books," he said. "Being able to deploy these large wrecks, it creates a unique habitat. It's not your normal concrete modules that have been deployed for many years now, and provides a great location for people to go diving and fishing too."
Click here to watch a video tour of the tugboat
As the Coastal Resource Team announces the deployment date, we will announce it here on Get The Coast.
OK, that's all I have for you this morning! I hope you have a great Tuesday.
p.s. What did you think of this morning's newsletter? Hit the reply button and let me know!
Published with ♥ by Get The Coast.
Did someone forward you this email? Subscribe here.
124 Eglin Parkway SE Fort Walton Beach, FL 32548