TOGETHER WITH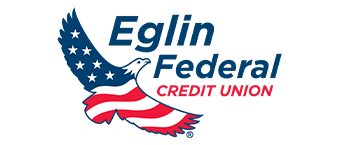 Good morning!
This newsletter is heavily focused on sea turtles, but that's ok because everyone loves our local turtles right? 🐢🐢🐢🐢
Let's get to the news…
CITY OF FWB
City of FWB to forgive utility bill late-fees due to processing issues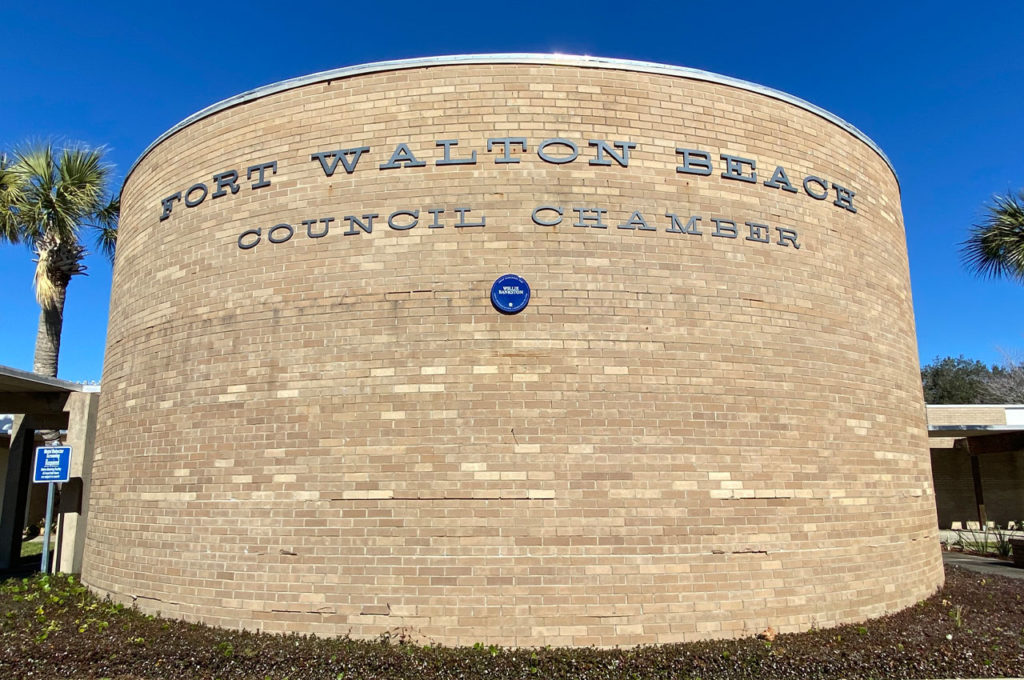 On Tuesday night, multiple City of Fort Walton Beach residents spoke about late-fees they had incurred on their utility bill, despite having paid it on time.
First to bring up the issue was resident Larry Patrick, who told council that he primarily writes a check to pay his bill and has had three checks arrive late to the processing center.
"I have customarily mailed my water bills by check," he said. "I had one that took 22 days to clear the bank. When I called the city, I was told that I could get one of those [late fees] waived since I hadn't had a late fee in two years."
Others came up to podium to speak on the issue and state that they, too, had received late fees when mailing a check.
City Manager Michael Beedie told the council that he and staff were made aware of the issue a few weeks ago and have the city's Customer Service Supervisor looking into the issue.
"We recently changed some of the process," explained Beedie. "Our banking company, Hancock-Whitney, now handles a lot of the payments and processing of the payments. We do use a third-party billing company that prints the bills and mails them out. But from what I understand, the payments are processed locally through Hancock-Whitney."
According to the city, for the past few months, city staff has been working with residents on correcting the late-fee mistakes when it has been brought to their attention.
When mailing a check, it goes to a PO Box address in Atlanta, GA.
At the end of the meeting, Councilman David Schmidt brought the late-fee issue up again and stated that he would like to see what could be done to forgive all of the late-fees for residents who were given the fee even though they paid on time.
That prompted Councilman Travis Smith to make a motion to direct the city manager to forgive all of the fees for those residents who were affected by the processing error since October. The council voted unanimously to make it happen. 
Utility bill payments have been mailed to Atlanta since August 11, 2021. The city told Get The Coast on Thursday that the processing company says that the holiday season, winter weather and staffing issues are the reasons for the delays.
SPONSORED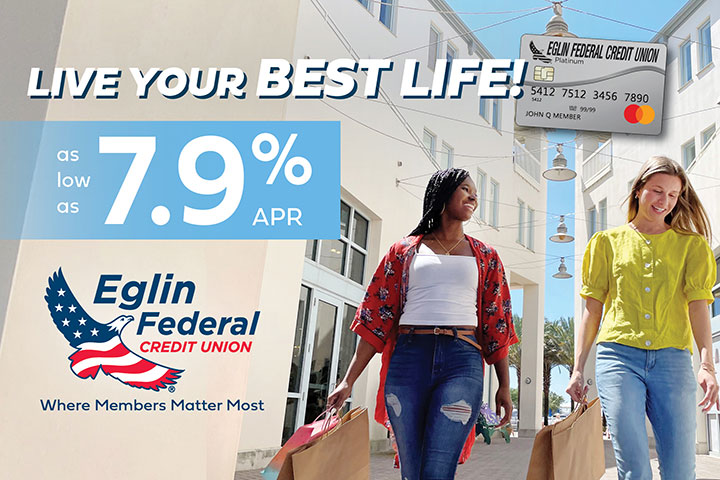 LOCAL STUDENTS
Students shadow technicians as part of Step One's 'Half-Day with a Pro Program'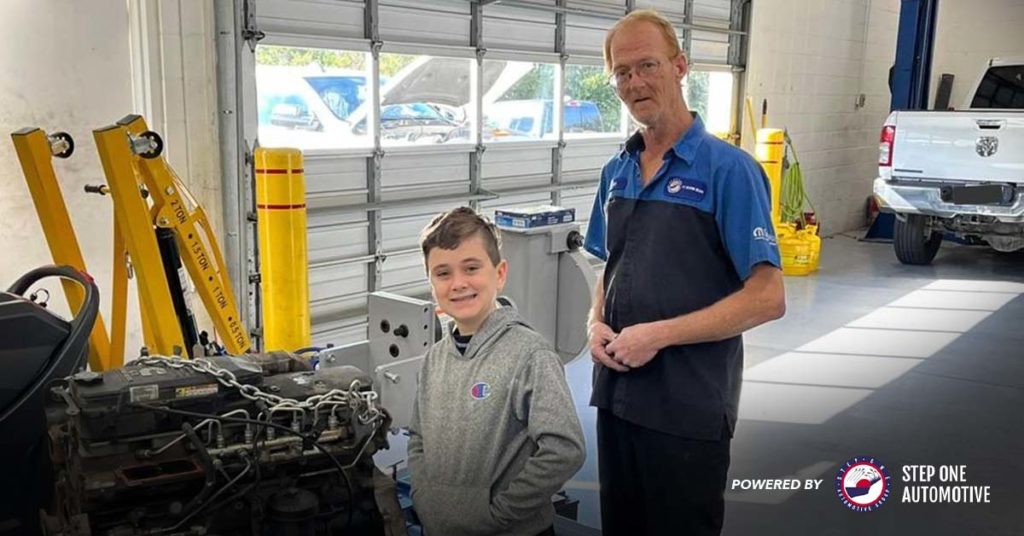 Back in December, students from the HSU Educational Foundation shadowed Step One Automotive Group technicians for the company's "Half-Day with a Pro" Program.
Step One Automotive Group is one of the many stakeholders for the HSU Foundation, which provides STEM learning experiences to local students for free.
Step One Master Mechanic, Ken Whitehead, is the lead instructor for the Small Engines Basics, Cam & Timing, and Transmission courses provided to Okaloosa school-aged students all year long. Students begin as introductory learners of engine mechanics and can advance to the higher skilled courses by graduating through the program.
Students who earn a completed certificate from the Small Engines Basics course are eligible to attend the 'Half-Day with a Pro Program' to shadow Step One Automotive mechanics in various dealership service shops.
Students have the option to choose from sixteen Step One brands to shadow on Saturdays from 9am-noon. Automotive brands such as Maserati, Ford, Kia, Cadillac, and many more.
Step One Fixed Operations Director, Shon Kingrey, schedules the student's service shop requests around the technician's availability.
"The best part about this whole program is watching the kids complete the Hsu Innovation Institute Small Engine Course and then shadow one of our professionals and become inspired by their new learned skills," said Kingrey.
"Our youth participants gain invaluable STEM learning experiences because of the tremendous leading support and outreach of stakeholders like Step One Automotive Group!," wrote the HSU Education Institute.
LOCAL SCHOOLS
Graduation Rate in Okaloosa County is best in the Panhandle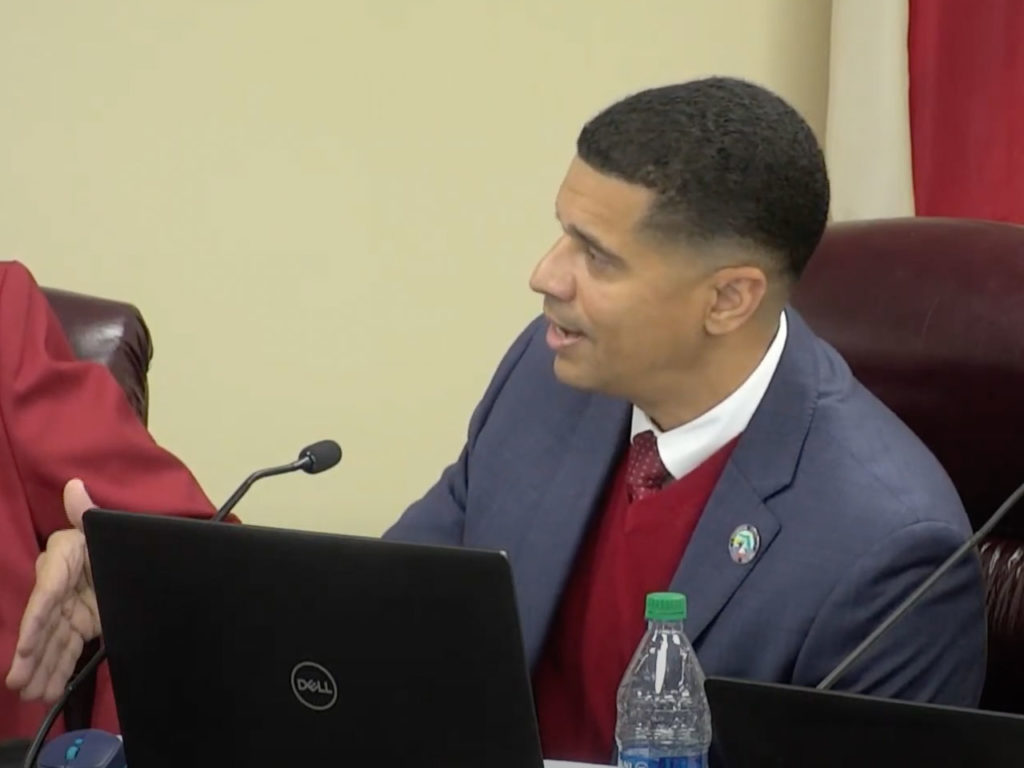 At last week's Okaloosa School Board workshop, Superintendent Marcus Chambers gave the board an update on the District's graduation rate.
According to the Florida Department of Education, Okaloosa County has increased 6 percentage points in the past five years and currently stands at a 92.2% graduation rate.
This is 2.1 percentage points above the state average, according to Chambers.
"Our goal in the Okaloosa County School District is to prepare our students to not only graduate from high school, but also to be prepared to successfully enter college, the military, or the workforce," said Chambers. "We are proud to have the highest graduation rate in the Panhandle!"
As a product of the Okaloosa County School District, this makes me incredibly happy to see 🙂
BRUNCH ALERT
Rockin Tacos on Okaloosa Island launches new Sunday Beach Brunch menu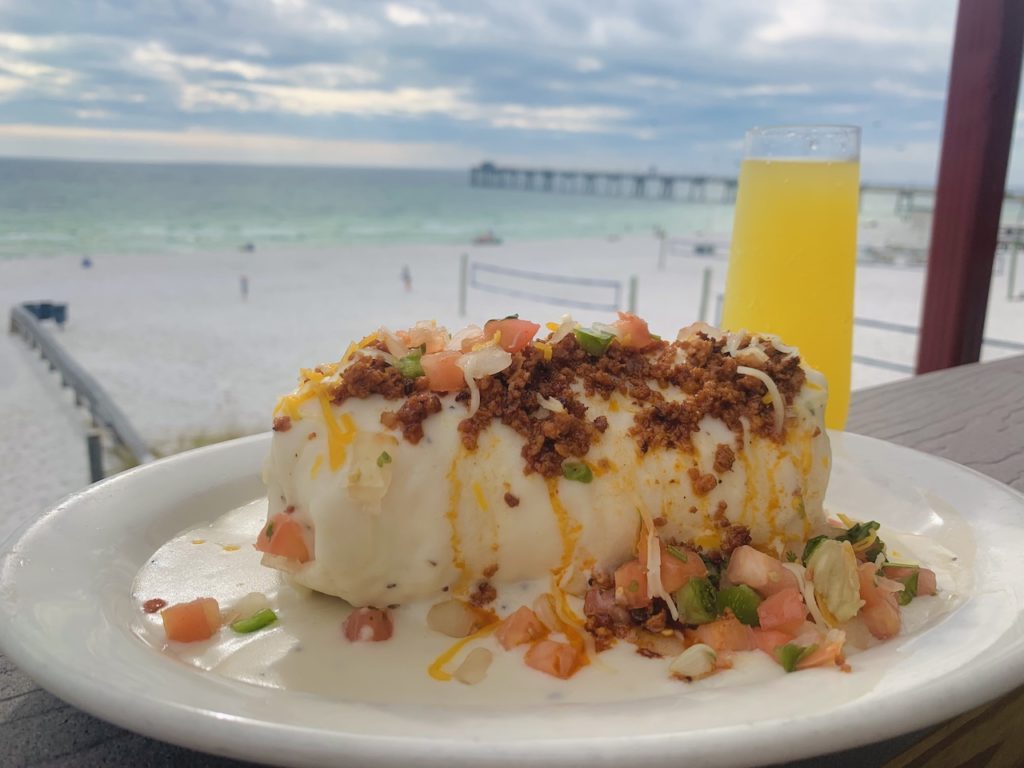 Get ready to guac, there's a new brunch hot-spot in town.
Rockin' Tacos Grill & Tequila Bar on Okaloosa Island is featuring a Sunday brunch menu with bottomless mimosas and house-made sangrias.
"We're ready to rock with Sunday Fun-day favorites," said John Perry, General Manager of Rockin' Tacos. "Our new brunch menu mixes the best of morning Mexican fare with American breakfast classics."
The Sunday Beach Brunch menu includes items such as:
Rockin' Brunch Burrito – Fresh flour tortilla stuffed with scrambled eggs, home fries, and queso, topped with sawmill gravy and finished with chorizo & Pico de Gallo.
Chicken Tender Tacos – Hand-breaded chicken tenders topped with scrambled eggs, finished with cheddar jack cheese, chorizo, Pico de Gallo & chipotle aioli.
Scrambled Egg & Chorizo Benedict – Fresh buttermilk biscuit topped with Canadian bacon, eggs, and creamy Hollandaise topped with chorizo.
Everything & The Kitchen Sink – Large fiesta bowl filled with buttermilk biscuits, scrambled eggs, home fries, onions, green peppers, and house-made sawmill gravy, topped with cheddar jack cheese and Pico de Gallo.
The new menu is available on Sundays from 11am – 2pm, with waterfront views of the Gulf of Mexico and the iconic Okaloosa Island Pier. Also check out Rockin' Tacos' new enclosed deck that is sure to keep you warm & toasty on their high-rise patio.
You can find the new Sunday Brunch menu here: https://www.rockintacos.com/menu
SEA TURTLES
Sea turtle conservation & community sustainability workshop to be held by Okaloosa TDD, public invited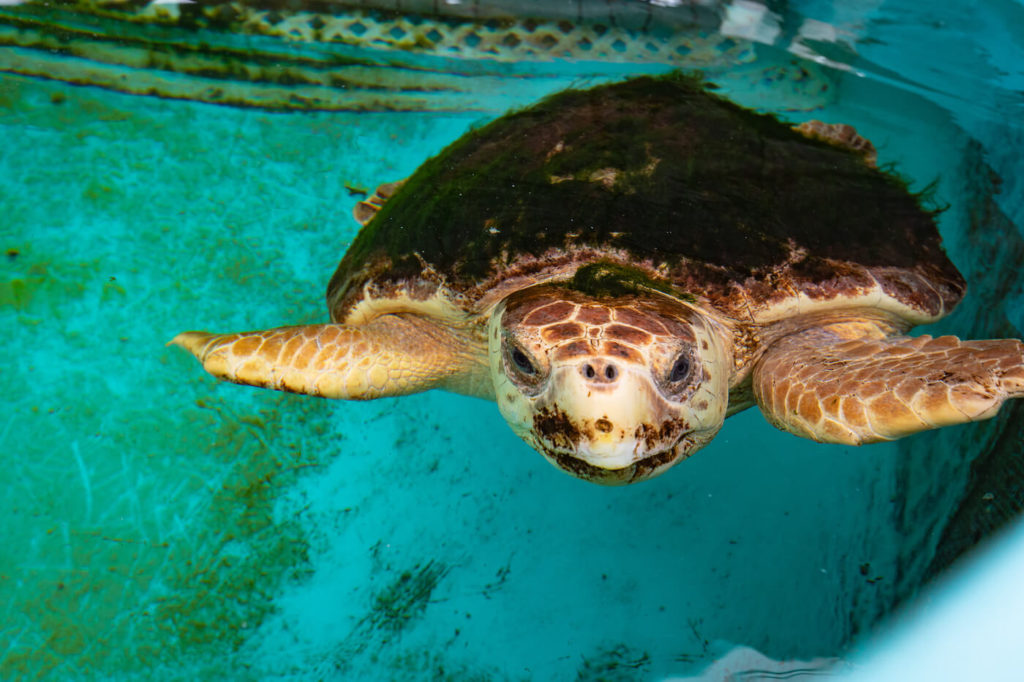 Destin-Fort Walton Beach (Okaloosa's tourism department), in partnership with Coastal Connections Inc., will host a workshop on sea turtle conservation and community sustainability on February 8th at the Destin-Fort Walton Beach Convention Center.
The goal of the workshop is to discuss current and future conservation practices and how we can improve sustainable practices.
The community is invited to attend for their thoughts and insight.
The morning session will focus on sea turtle conservation efforts in Northwest Florida and the afternoon session will cover waste management initiatives such as recycling in Okaloosa County.
Kendra Cope, with Coastal Connections and the Destin-Fort Walton Beach Coastal Resource team, will facilitate conversations to help the community learn more about current initiatives and share input on past successful programs and how they can be implemented in our area.
Guests are welcome to attend one or both sessions. Light refreshments will be provided.
Register by February 1, 2022 by clicking here.
This is a two-part workshop
Each workshop is independent of the other but guests may sign up for one or both.
Sea Turtle Conservation Workshop
8:00 a.m. – 11:30 a.m.
Topics:
Introduce Coastal Resource team as a resource for sea turtle conservation
Sea turtle conservation and outreach initiatives in northwest Florida
Sea turtle stranding network discussions
Sea turtle nesting and data collection
Issues sea turtles face in northwest Florida such as beachfront lighting
Community Sustainability Workshop
12:30 p.m. – 4:00 p.m.
Topics:
Waste production, management, and recycling efforts in Okaloosa County
Current and future incentive programs and initiatives to reduce waste
Marine debris
Beach baskets
SEA TURTLES
82lbs sea turtle washed ashore on Eglin AFB Beach property in Navarre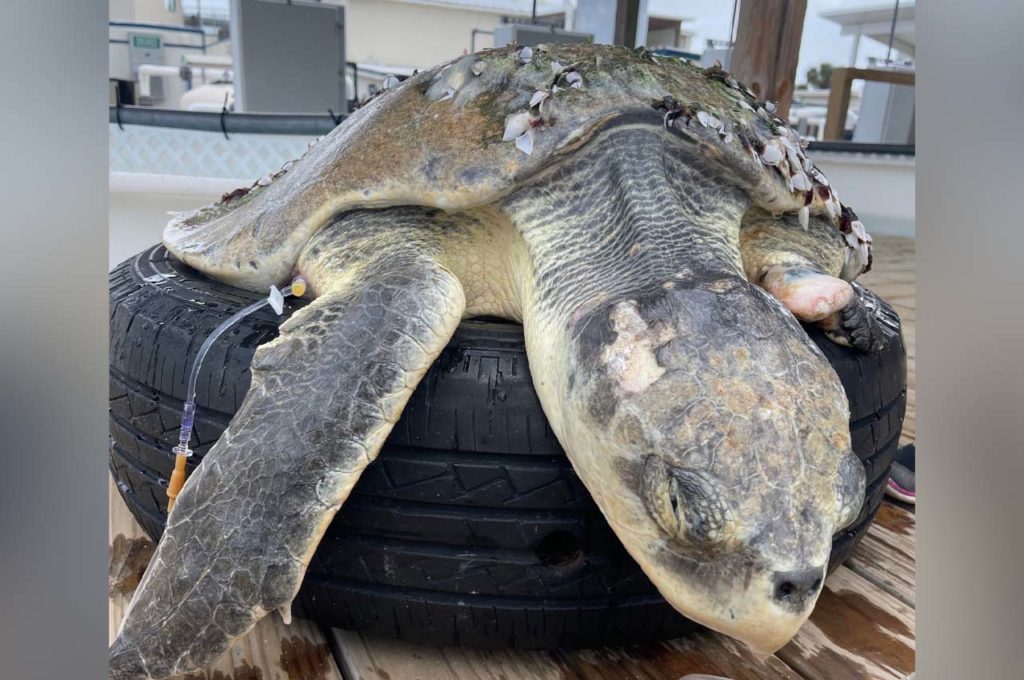 This 82lbs adult Kemp's ridley sea turtle was found washed ashore on the Eglin AFB Beach property in Navarre on Sunday, January 2nd.
According to the Gulfarium C.A.R.E. Center, she was very lethargic and covered with algae and gooseneck barnacles. She is currently receiving fluids and antibiotics at the C.A.R.E. Center and began eating on Friday, January 7th.
"We are very happy to say that she is improving and becoming more active each day," wrote the C.A.R.E. Center. "Kemp's ridleys are the most endangered of all seven species of sea turtle."
Based on global population assessments, this species has an extremally high risk of becoming extinct in the wild in the immediate future.
"In January 2019, it was estimated that there were only 22,341 mature Kemp's ridley sea turtles left in the wild, so it is extremely important that we do everything we can to help these amazing animals," continued to the C.A.R.E. Center.
BEHIND-THE-SCENES
After-hours (and behind-the-scenes) event at the Gulfarium C.A.R.E. Center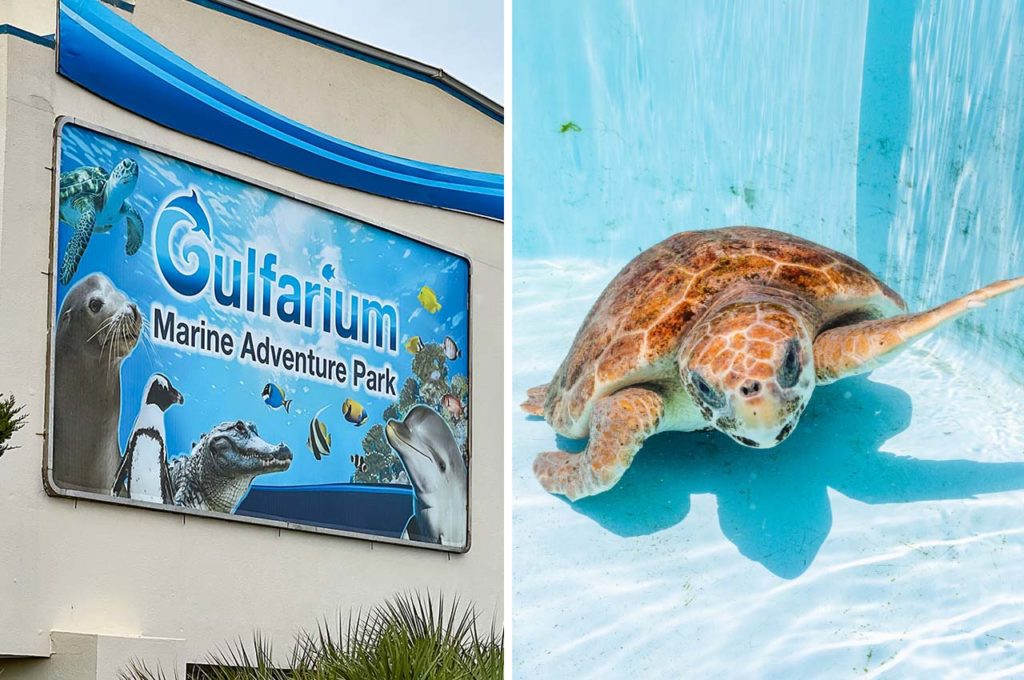 The Gulfarium C.A.R.E. Center is partnering with Destin-Fort Walton Beach to bring awareness to sea turtles and our nesting beaches.
The C.A.R.E. Center is a 501(c)(3) non-profit organization that acts as a beacon of coastal conservation through marine rehabilitation and rescue.
With this new monthly event, attendees will be able to visit the C.A.R.E. Center after-hours and get a behind-the-scenes look into the operations of the rehabilitation center, meet their current patients, and learn how to perform a mock in-take of an injured turtle. 
"We really wanted to promote sea turtle conservation efforts, and teach our locals and our visitors about sea turtles and what they can do here on their nesting beaches," said Jessica Valek, Coastal Resource Coordinator for Okaloosa County.
"We thought that this was a really good time to join with the Gulfarium and combine our efforts to educate the public more about our local sea turtles."
"We're going to take 10-15 guests through the rehabilitation center for a behind the scenes look," said Tabitha Siegfried, Sea Turtle Stranding Coordinator. "We will then take them through a mock intake of what it looks like when a sea turtle comes in once they've been injured, and finally, we'll take our guests to see a staged sea turtle nest here on property."
The first "C.A.R.E.ing For Turtles" event is happening on January 26th. Admission is $10, but all of the proceeds from these events goes to the Gulfarium C.A.R.E. Center.
To register for your spot, click here.
OK, that's all I have for you this morning! I hope you have a great Friday.
p.s. What did you think of this morning's newsletter? Hit the reply button and let me know!
Published with ♥ by Get The Coast.
Did someone forward you this email? Subscribe here.
124 Eglin Parkway SE Fort Walton Beach, FL 32548