March 1, 2023
|
Reading time:
18 mins
TOGETHER WITH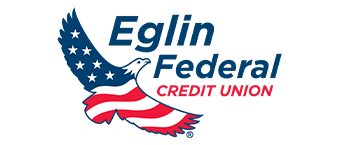 Good morning!
In yesterday's newsletter, we reported that a Fort Walton Beach man was charged with attempted murder after dragging 2 Fort Walton Beach police officers with his vehicle and allegedly attempting to hit a power pole.
Now, the bodycam footage from Saturday's dragging incident has been released by the Fort Walton Beach Police Department. Click here to watch.
Here's what else you need to know this Wednesday morning…
TRAFFIC
Brooks Bridge barrier walls now in place, FWBPD reports they have been struck multiple times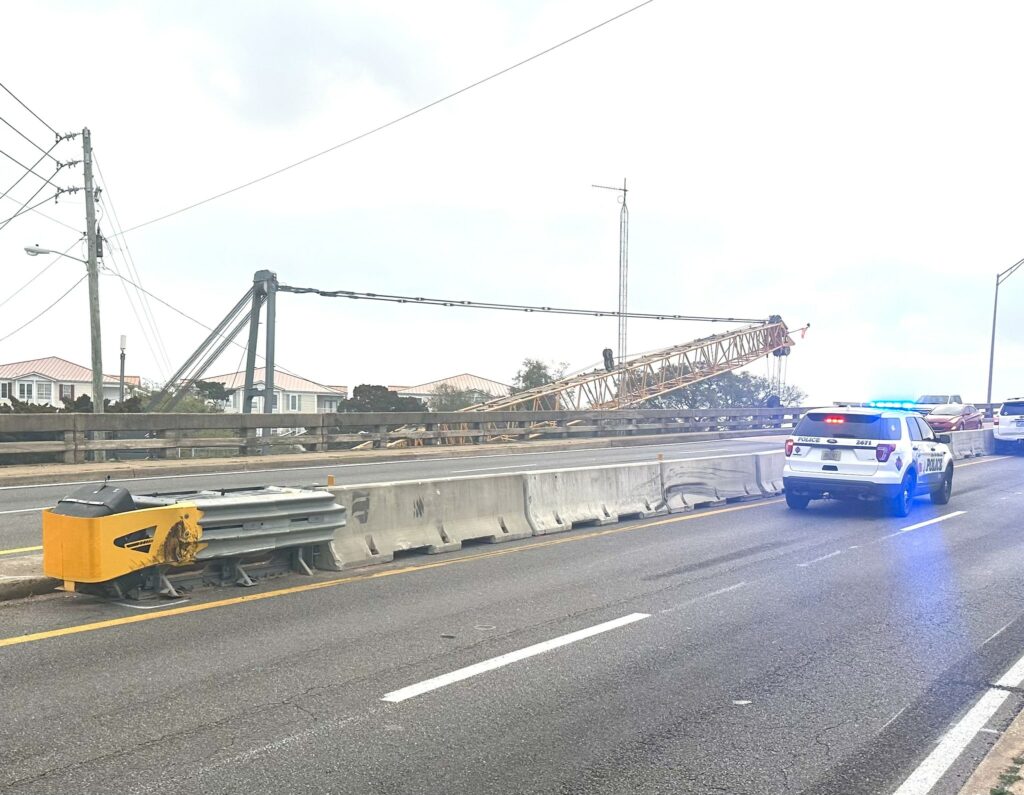 The Brooks Bridge Replacement Project in Fort Walton Beach is continuing to make progress with the addition of low-profile barrier walls in the median.
The barrier walls require a slight shift of the U.S. 98 east and westbound travel lanes towards the outside of the roadway, according to FDOT.
On Tuesday morning, the Fort Walton Beach Police Department reported that since the new walls have been put into place, they have been struck multiple times by motorists.
According to the FWBPD, the walls have disabled every vehicle that has struck them.
The new configuration will have a minor reduction in lane width and is expected to be in place for the next couple of months.
"Just here to remind you to slow down & pay attention in construction zones," wrote the FWBPD.
SPONSORED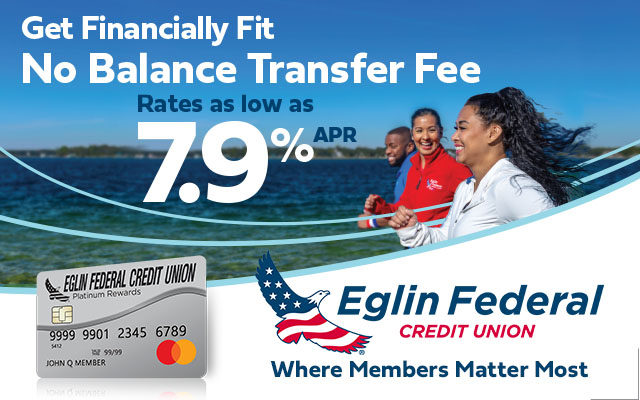 Lose the high interest credit card rate and transfer your balance to an Eglin Federal Credit Union Mastercard! There's no balance transfer fee, no annual fee, no cash advance fee, AND no international transaction fee. Interest rates are as low as 7.9% APR.
Get your finances in shape, and apply in person or online at eglinfcu.org/mastercard.
TRAFFIC
FDOT announces update on "Around The Mound" project in Downtown Fort Walton Beach as study begins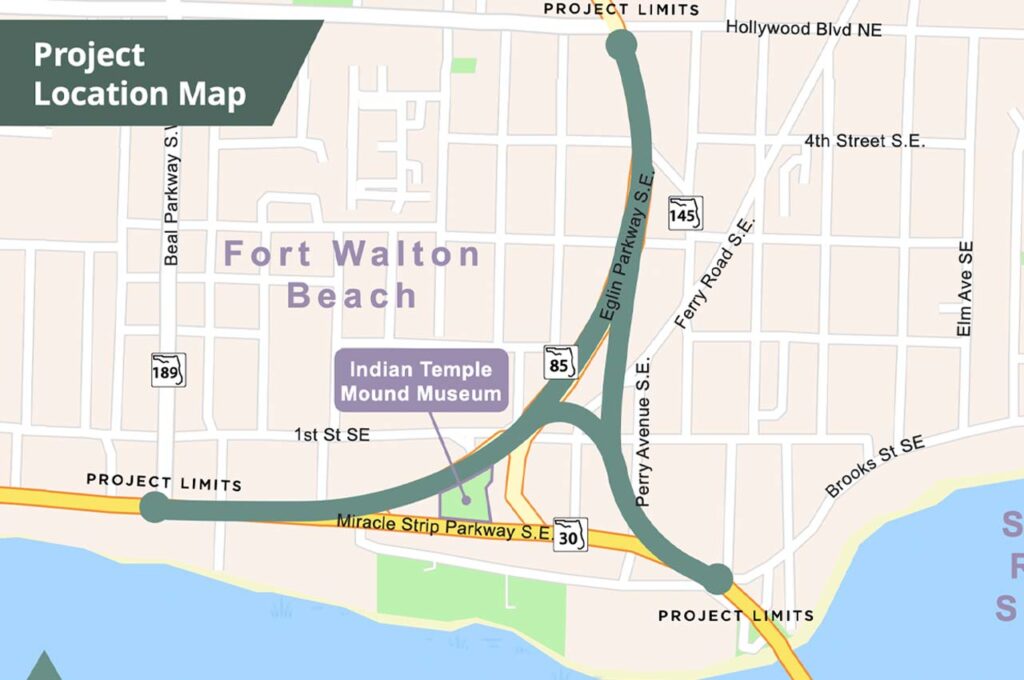 On Tuesday, February 28, 2023, the Florida Department of Transportation (FDOT) announced the kickoff of the Project Development and Environment (PD&E) study for the "Around the Mound" project in Downtown Fort Walton Beach.
The proposed conceptual improvements include State Road 30 (U.S. 98) from S.R. 189 (Beal Parkway) to the west end of Brooks Bridge and north along S.R. 85 to south of Hollywood Boulevard.
According to FDOT, the PD&E study is the formal process that develops and compares alternatives to determine a preferred action that meets project needs while minimizing impacts to the social, natural, and physical environments.
The purpose of this study is to address capacity and safety issues and re-route U.S. 98 around the downtown core in Fort Walton Beach.
The PD&E study is based on the recommendations of the City of Fort Walton Beach Downtown Master Plan (May 2019) and the FDOT Feasibility Study (August 2020). The study will include developing conceptual alternatives for roadway capacity, intersection, and bicycle/pedestrian improvements. According to FDOT, potential impacts associated with the alternatives will be analyzed, documented and presented for public input.
FDOT will collect and analyze data over the next several months to help develop project alternatives. Maps, drawings, and additional details will be provided as they become available for review.
The alternatives public meeting is anticipated to be held in early 2024.
The "Around the Mound" project aims to improve safety and reduce congestion in the area by creating a bypass around the downtown area, while enhancing the overall aesthetic of the downtown area.
The project involves the construction of a new roadway and the installation of new infrastructure, such as traffic signals and pedestrian crossings.
The PD&E study will provide a critical step in the process of re-routing Highway 98 around the Indian Temple Mound museum in Downtown Fort Walton Beach.
THINGS TO DO
Food Truck Fest at Fort Walton Beach High School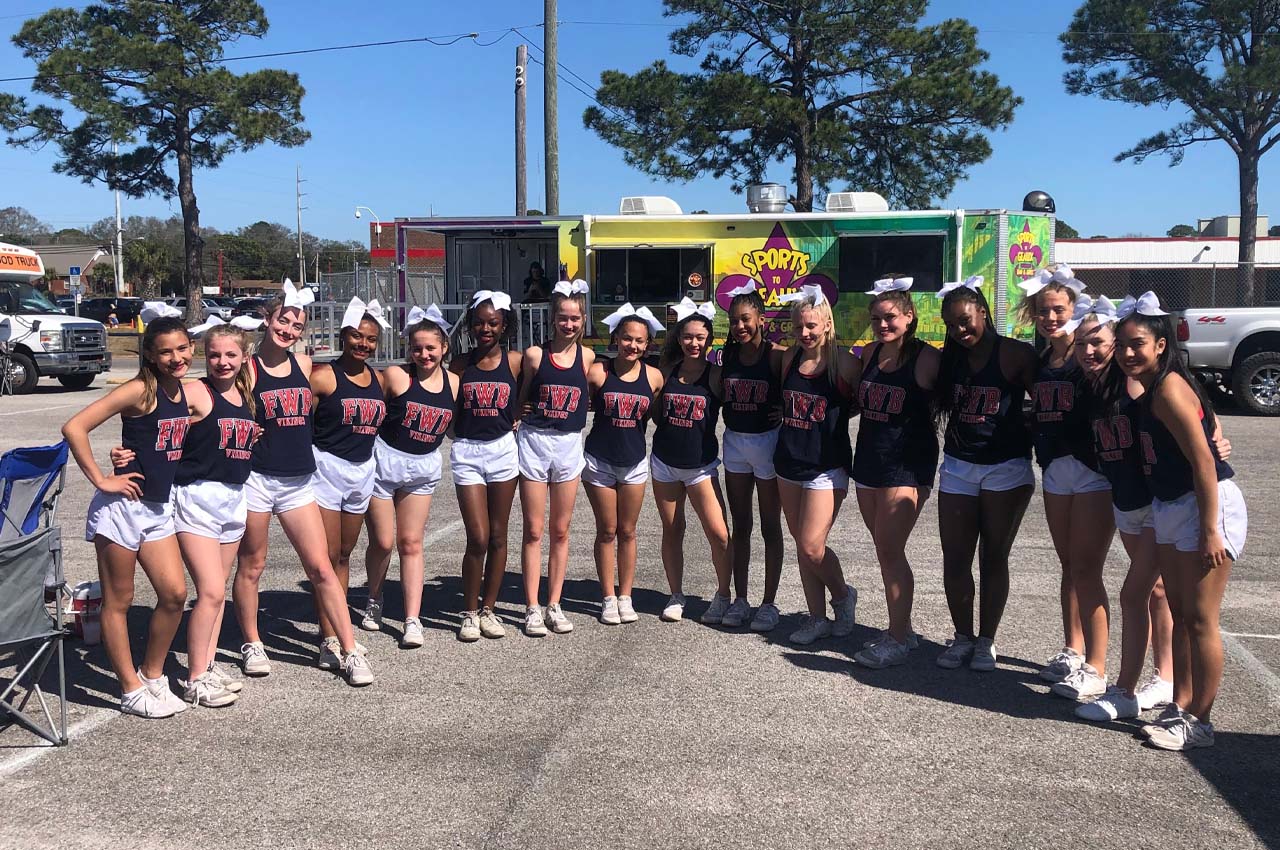 Get your taste buds ready because the Fort Walton Beach High School Cheerleading team is hosting their 2nd Annual Food Truck Fest Fundraiser on Saturday, March 4, 2023 from 11am – 6pm.
With 18 food trucks and 10 vendors, this festival is the perfect opportunity to indulge in some of the best local cuisine in town.
The festival will be held at Fort Walton Beach High School, located at 400 Hollywood Blvd SW, Fort Walton Beach, FL, and will be family-friendly. There will be a variety of food trucks serving up different cuisines, including Thai Taste Express Fusion, Tonie's Gumbo House, Cinnaholic, PJ's Popcorn, and many more.
List of trucks:
Thai Taste Express Fusion
Tonie's Gumbo House
Cinnaholic
PJ's Popcorn
Cheeses
Frutas Locas
Scoops Sweets & Treats
Bun for the Road
Kansas City Wings
Rolling Embers
2 Bros & a Chick
Swamp Dawgs to Geaux
Snowboogers of FL
30A Holi on Wheels
Turtle Roll Icecream
New Orleans Lagniappe
Roll Up
In addition to food trucks, there will also be vendors selling gifts, crafts, jewelry, personal care products, and more.
The best part is that this is a fundraising event, so not only will you be able to enjoy great food and browse unique vendors, but you'll also be supporting the FWBHS Cheerleading team.
So bring your friends, family, and appetites to the Food Truck Fest Fundraiser, and get ready for a day of fun and deliciousness.
REAL ESTATE
Realtors step up to sponsor 8 Future Builder of America Chapters across Okaloosa Schools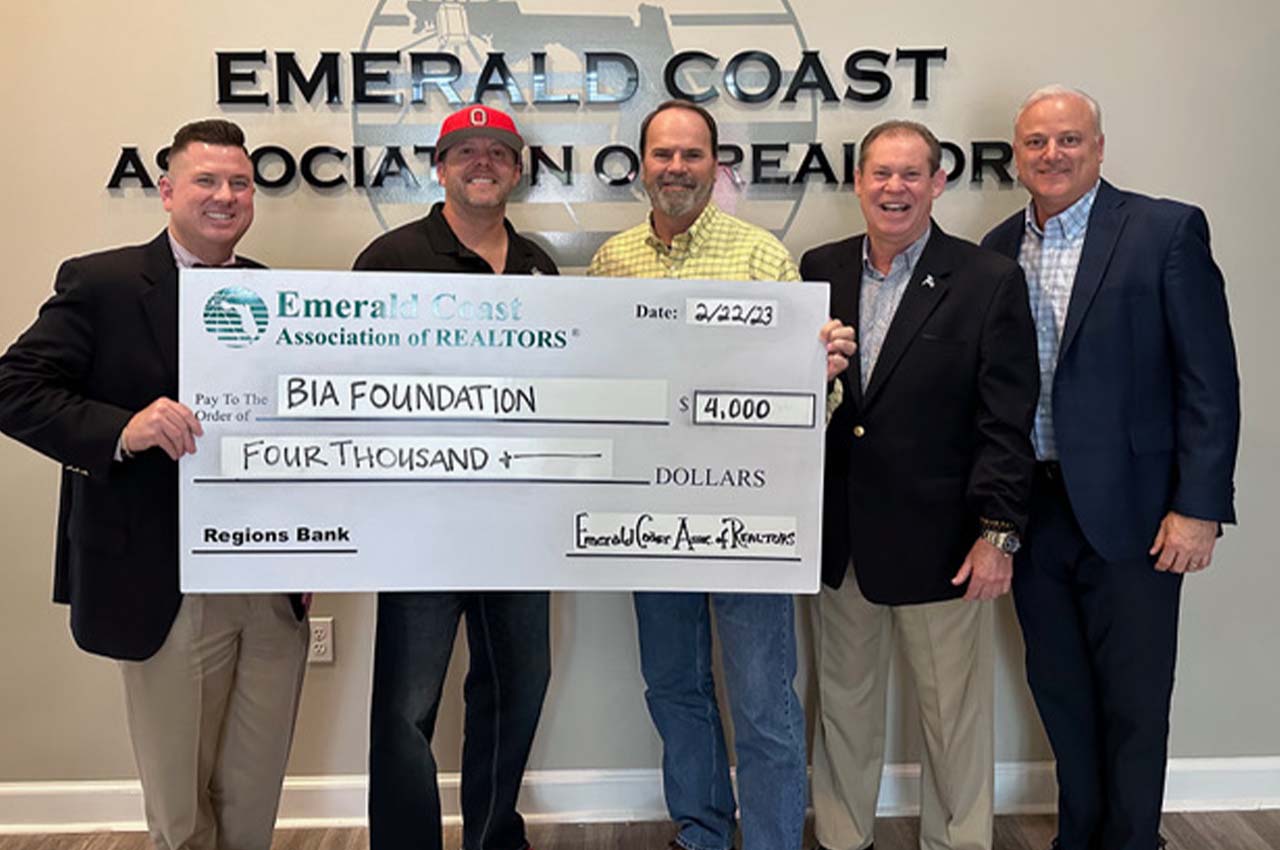 The Emerald Coast Association of Realtors® (ECAR), in conjunction with The Building Industry Association of Okaloosa & Walton Counties (BIA), have announced the sponsorship of the Future Builder of America (FBA) Chapters in Okaloosa County.
ECAR donated the cost ($4,000) to sponsor twenty student FBA participants at eight schools that currently offer a Construction Academy in Okaloosa County. Local Schools include:
Fort Walton Beach High School
Choctawhatchee High School
Baker School
Laurel Hill School
Crestview High School
Bruner Middle School
Pryor Middle School
Shoal River Middle School
Through this sponsorship, ECAR and its members will have the opportunity to visit with the FBA chapters and share the success of their business. The goal is to help reinforce the decision that local students are making to be part of the construction industry.
The FBA Building Construction Technologies program offers a sequence of courses that provides coherent and rigorous content and skills needed to prepare for further education and careers that support both students who plan to enter the workforce immediately after graduation and those who plan to attend college.
Students continuing to college may obtain dual credit (both high school and college credit) while attending high school.
"We are excited to partner with the BIA Foundation and be a part of this journey with our youth," said ECAR President, Joe Capelotti. "This not only supports them now, but our community as a whole, as we invest in our future with them."
Alan Baggett, Executive Vice President of the Building Industry Association of Okaloosa & Walton Counties, Inc. continued, "We see this as the beginning of a renewed partnership that will benefit Okaloosa students and the home building industry in this area for years to come."
The Future Builders of America (FBA) is a program of Home Builders Institute and is recognized by the IRS as a 501 (c) (3) tax exempt organization. It was founded by the members of the Florida Home Builders Association (FHBA) in 2000 as a workforce development and student leadership program for the building industry in Florida.
The building industry plays a vital role in Florida's economy in both residential and commercial construction. FBA is a conduit for educating and training students in construction related programs and for employment opportunities in the construction industry in Florida and the United States.
PARKS+REC
City of FWB explores redesign of the Liza Jackson Park Boat Launch and Parking Area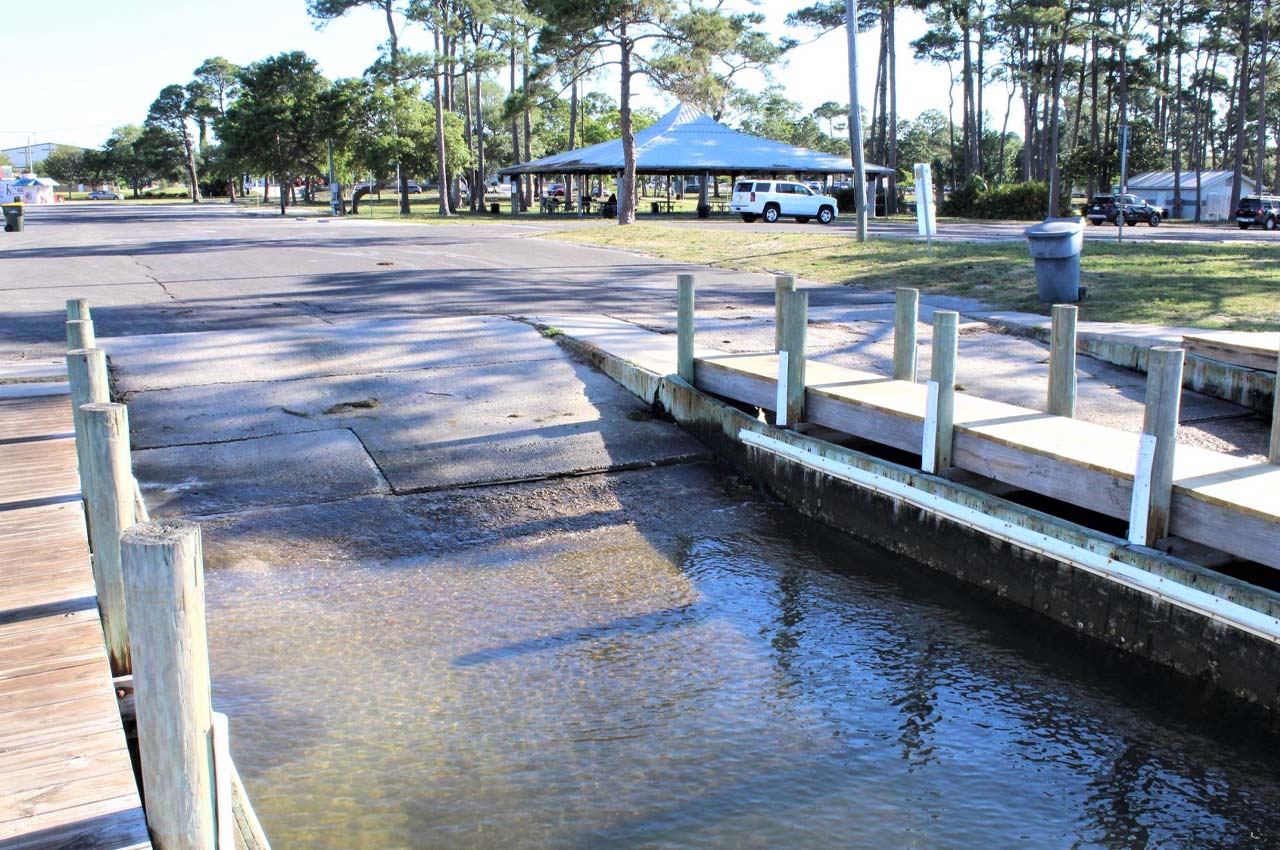 On Tuesday, February 28, 2023, the Fort Walton Beach City Council approved a task order for the design of the Liza Jackson Park Boat Launch and Parking Area.
The City of Fort Walton Beach has been in discussions with Okaloosa County on a partnership for a waterfront project.
JDF Architecture, the City's General Architectural Services contractor, has been tasked with developing design plans for the boat launch and parking redevelopment.
The scope of work includes reviewing land and waterside requirements to determine the layout for the new boat launch and dock area, as well as designing boat trailer parking into the new circulation associated with the boat launch.
The Liza Jackson Park Waterfront Park design is budgeted at $37,500, with the Task Order to develop the design plans costing $27,900. According to city documents, these funds were budgeted in the Fiscal Year 22-23 budget utilizing the TDC Tax fund.
Deliverables for the project will include a rendering of the overall site concept that should be presented to the city by May 2023. Staff will now schedule meetings and site visits to develop the design based on the needs of the public.
In December 2021, the park received repairs and improvements to the boardwalk, pier and boat launch. These repairs and improvements (paid for by FEMA) were made because Hurricane Sally destroyed portions of the facility. During that same time, the kayak launch was also added.
COASTAL RESOURCES
Okaloosa's 5-Year Artificial Reef Plan advances with $1.71 million in new reef projects for 2023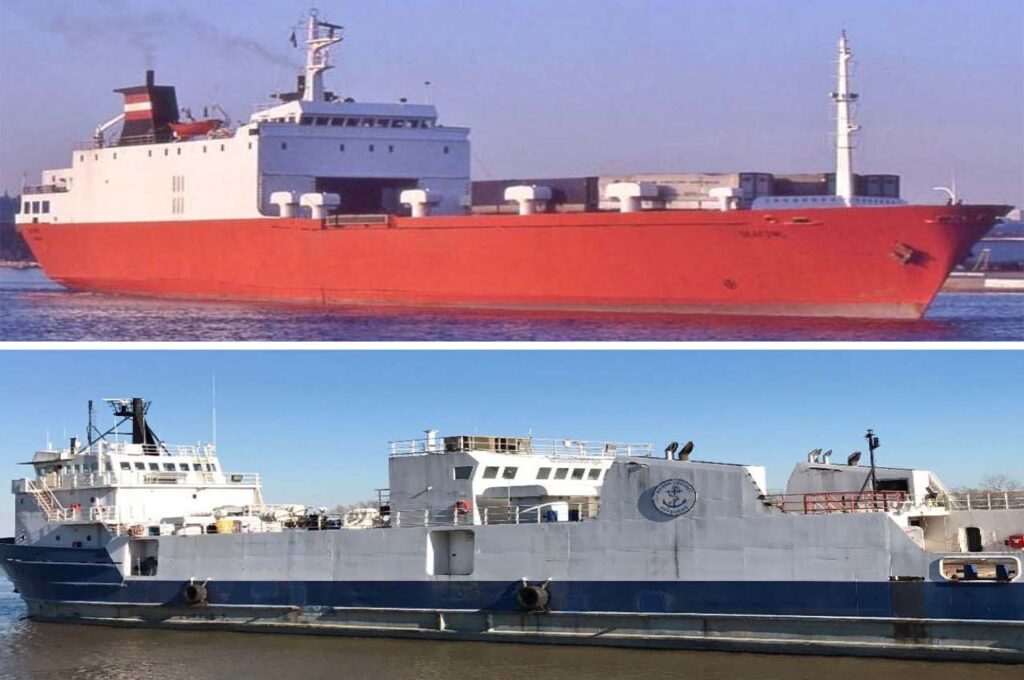 On Tuesday, February 28, 2023, the Okaloosa Tourist Development Council approved a request to allocate up to $1,710,000 from 6th penny tourist development taxes towards Year Two projects pursuant to the Okaloosa County 5-Year Artificial Reef Plan.
According to Coastal Resource Manager Alex Fogg, these artificial reef initiatives have supported the destination's role in introducing locals, visitors, and specifically kids to the water and adventure.
Last year, the Okaloosa Board of County Commissioners approved a five-year artificial reef plan that allocated $2 Million dollars of funding for first-year projects. The deployment of the first-year projects included two large (190ft) vessels called the R/V MANTA and R/V DOLPHIN.
The deployments were not only a success, but came in under budget ($1.685 million). The savings were then applied to the acquisition of two additional vessels called the M/V CYCLOPS (110ft) and M/V ATLANTIS (125ft), which are pending deployment in state waters once Army Corps of Engineers Permits are issued (next 30days).
In addition to these requested funds, $1.26 million and $120k Grant awards (anticipated in the plan) were received from Florida Fish and Wildlife Conservation Commission that will allow more than 400 prefabricated modules to be deployed around the recently deployed reefs, creating additional nearshore and offshore habitat.
The Okaloosa County 5-Year Artificial Reef Plan is aimed at making Destin – Fort Walton Beach the dive capital of the state of Florida and build upon its status as a premier fishing destination. The Plan provides for an annual budget of $1.5M, excluding any grant funds or partner contributions. Staff plans to complete the project over the next 18 months.
This year, with partner support, the annual project plan totals $1.71 million. The 6th penny is conservatively estimated to generate $4 million this partial fiscal year. Funding up to $1.71 million from the 6th penny was requested for artificial reefs.
These are the five projects included in the proposal:
M/V CRIMSON WHITE: A 135ft long and 45ft tall tugboat that currently resides in Mobile, Alabama. The vessel has ideal features to become an artificial reef due to its hull thickness and vertical relief. While the exact location for deployment has not been determined, the length and height allow for it to be deployed in State or Federal waters.
Oil Rig Jacket (frame) and Barge: A 90ft long and 40ft tall structure used to be a part of a production platform offshore Texas. The jacket will be placed on two barges and transported to a deployment location offshore Destin-Fort Walton Beach. The Coastal Conservation Association (CCA) has expressed interest in being a financial partner in this project.
M/V DEEP STIM III: A 270ft long and 65ft tall well stimulation vessel (WSV) that was originally quoted as $1.8mil to acquire, clean, prepare, tow and deploy as an artificial reef but has recently been reduced to $750,000 for the entire project. Additionally, there is interest from Walton and Bay Counties to partner and split the cost of the project evenly.
Large Cargo Vessel: A 360ft long and 80ft+ tall vessel is currently in Louisiana. This vessel is being acquired by a government partner and following transport will remain as an artificial reef offshore Destin – Fort Walton Beach.
Destin High School inaugural reef deployment: Destin High School has established a fishing class that has a heavy emphasis on marine conservation. The class proposed partnering on an inaugural reef project that would be built upon during each semester. A total of 10 reefs will be deployed during this project.
Fogg says that each of these projects would be individually contracted and managed separately, and that there is the potential for significant cost savings through partnerships with neighboring counties and industry groups. Additionally, this year-two plan does not include grant funded module deployments and any large transformative project that would require regional and federal participation/approval.
Fogg highlighted the importance of these artificial reefs in providing habitat for marine life and enhancing the fishing and diving experiences in the area.
"We're not only creating new habitats for marine life, but we're also giving people an opportunity to enjoy these resources in a safe and sustainable way," he said. "These reefs also have an economic impact on the area, as they attract anglers and divers, both young and old, from all over the world."
He also noted that the projects will help support local businesses, including dive shops and charter boats.
"The creation of artificial reefs has a multiplier effect on the local economy, as it generates more demand for services such as boat rentals, scuba gear, and fishing equipment," he said.
The projects have also garnered interest from local organizations and businesses. The Coastal Conservation Association (CCA) has expressed interest in being a financial partner in the Oil Rig Jacket and Barge project, and Starborough Wines will deploy $25k worth of reef modules in conjunction with the Destin High School inaugural reef deployment project.
Fogg emphasized that these projects are just another step in the county's efforts to enhance its marine resources.
"We have a long-term vision for creating a world-class artificial reef system that benefits both the environment and the community," he said. "We're constantly exploring new opportunities and partnerships to make that vision a reality."
While approved by the TDC, the plan still has to get the final approval from the Okaloosa Board of County Commissioners at an upcoming meeting. 
OK, that's all I have for you this morning! I hope you have a great Wednesday!
p.s. What did you think of this morning's newsletter? Hit the reply button and let me know!
Published with ♥ by Get The Coast.
Did someone forward you this email? Subscribe here.
124 Eglin Parkway SE Fort Walton Beach, FL 32548