March 13, 2023
|
Reading time:
19 mins
TOGETHER WITH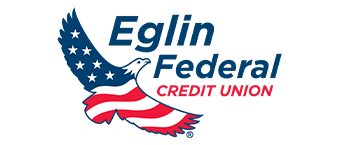 Good morning!
It has been a rainy morning (following a rainy Sunday) here in Okaloosa County. According to the National Weather Service out of Mobile, Alabama, this rainy activity is expected to taper off by early morning as the front moves eastward.
Drier air is already filtering in behind the front, which will result in rain-free conditions for the rest of today and tomorrow, according to the weather report.
According to the NWS, we should expect temperatures to drop below seasonal norms due to the cold air advection, with highs this afternoon topping out in the lower 60s for areas generally along and north of Highway 84. For areas south of the Highway 84 corridor, temperatures will be a bit warmer, ranging in the mid and upper 60s. This is a big change compared to the 70s and lower 80s that we saw yesterday.
As we head into tonight, temperatures will drop significantly, plummeting into the mid and upper 30s for most interior areas, with lower 40s along the coast. Some of the guidance is hinting at temperatures even dropping to near freezing over far inland communities around sunrise on Tuesday. Temperatures will only rebound into the upper 50s and lower 60s for Tuesday.
Lastly, there is a moderate risk of rip currents continuing today, but it is expected to become low by late afternoon and evening, according to the report. Please be aware if you are planning on going to the beach today.
SPORTS
Choctawhatchee High School launches their first-ever Beach Volleyball Team, secures win over Marianna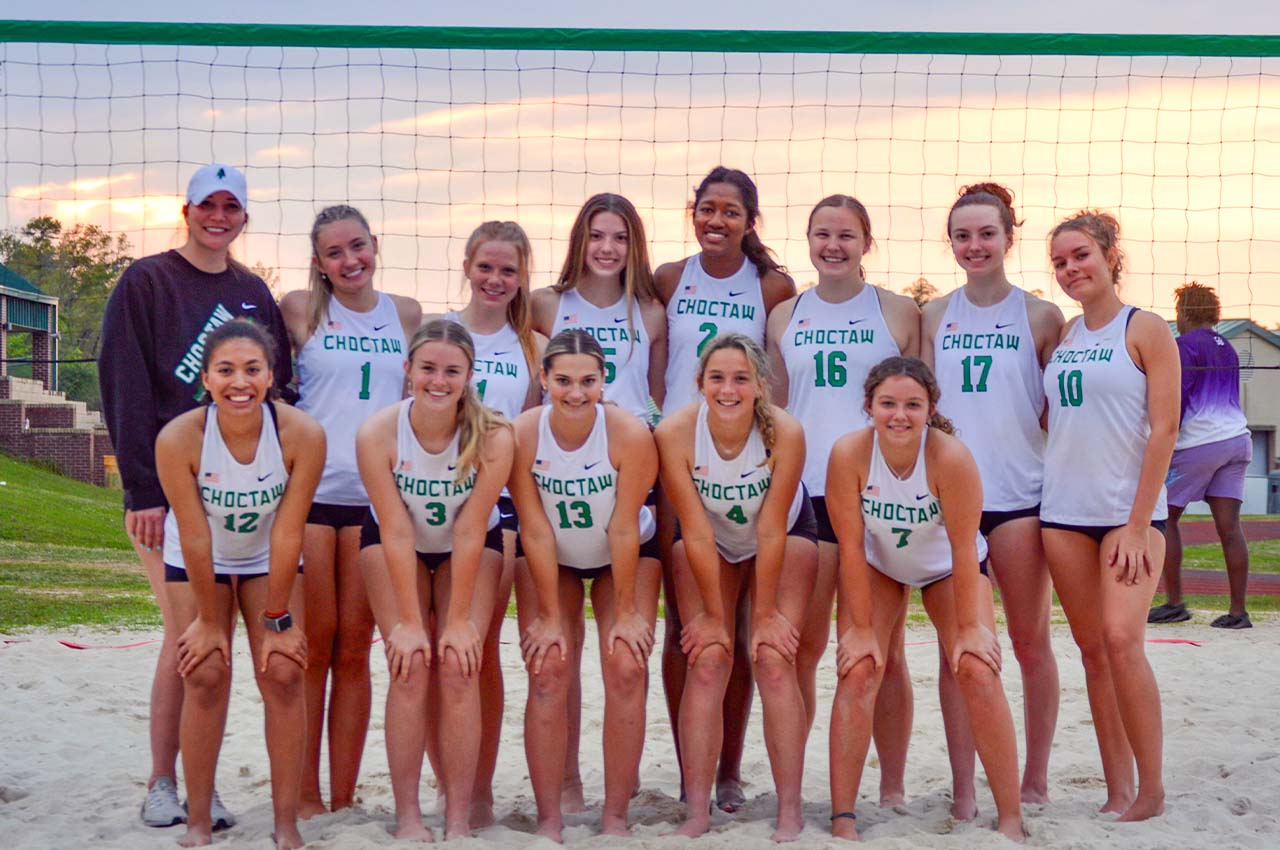 Choctawhatchee High School made a decision last summer to launch the school's first-ever beach volleyball team, joining the ranks of Crestview High School in introducing this sport to the Okaloosa County School District.
With Destin High School already offering beach volleyball last year, the expansion of this sport is an exciting development for female athletes in the area.
Head Coach Challiss Topolski (who coaches Indoor Volleyball at Choctaw) shared that the idea to start the team came from the desire to provide more opportunities for female athletes to participate in sports, especially in an area known for its beaches.
"We live at the beach, so why are we not playing beach volleyball?," she said. "It was a great opportunity to offer a sport to our female athletes in the Spring season that wasn't offered before."
However, the transition from indoor volleyball to playing on beach sand has not been easy for the team. Topolski herself had no background in beach volleyball, and the players have had to learn new rules and adjust their techniques accordingly.
She explained, "The touches are different. How a ball can be set is different. How it can be hit over the net, and if your hand can be closed or not…even just jumping and moving in the sand creates an obstacle that I don't think some of these girls were expecting. They're used to being able to slide on the gym floor, and when you dive in sand, you don't slide. You stop."
The challenges of playing beach volleyball have not discouraged the team. In fact, the players have embraced the opportunity to learn and improve their skills.
"We have to work a lot on conditioning, working on adjusting our approach jumps so that they're less of a broad jump and more of a straight up," Topolski shared. "Working on learning new defenses and going from having six girls on the court to having just two. It also helps their communication on and off the court."
The team also faced tough competition in their first-ever match against Gulf Breeze High School, whose team has played beach volleyball for years. Choctaw played their first match against Gulf Breeze and lost on Monday, but it only motivated the team to work harder.
"They were our first match and it was not pretty, but it put a fire under these girls to get better and put in the hours to improve," she said.
And improve they did. The team secured their first win against Marianna High School with a final score of 4-1 on Thursday.
Topolski expressed her pride in the team's progress, sharing, "Even yesterday when we were playing matches against Marianna, the way that they were communicating with each other and being smart on their game decisions, it was a completely different team that played yesterday as opposed to the one that played earlier in the week."
Beach volleyball also offers opportunities for college recruiting and scholarships. According to Topolski, it's a competitive sport in South Florida and the Tallahassee area, so to get the Panhandle more on the map with FHSAA, the school thought it would be a good addition to the sports already offered at Choctaw
However, starting a new program is not cheap. The team had to provide all new uniforms and transportation, and they are currently working with VerticalRaise to fundraise in order to cover the costs of the season. Each player is raising a minimum of $500, but the team is hoping to secure sponsorships and funding to build their own courts on campus. Click here to donate.
"We are lucky enough that Fort Walton Beach Recreation Center is letting us use their courts to host all of our home matches, but we are hoping to get sponsorships and funding to build our own courts here on the Choctaw campus," Topolski shared.
Building their own courts would be a significant step for the program, as it would allow the team to host home games on their own campus rather than having to use the city courts. The team is hoping to start with two courts and expand to four as the sport continues to grow in popularity.
Bailey Gable, a Junior at Choctaw, expressed her excitement about the new program, saying that it provides an opportunity to experience all facets of the sport in their coastal area.
"It makes me really excited to be playing beach volleyball and I'm excited to get more time in the sand. I think it's really important because we live in a coastal area, and we now get the opportunity to see all facets of the sport," she shared.
Senior Iyonnie Sanford initially thought beach volleyball would be something just for fun, however, that has quickly changed this week.
"At first I thought it would be just for fun but now after playing, I actually want to go far with beach volleyball and win more games," she said. "I'm excited for the memories, getting better at volleyball, and learning more things about it."
"The growth that these girls have made over just a short period of time is remarkable," said Coach Topolski. "I love watching their enthusiasm and excitement for the sport grow and can't wait to watch them continue to develop and grow as athletes and young women."
The Indians will travel to Santa Rosa Beach for their next match against South Walton High School on Monday, March 13 at 3pm.
SPONSORED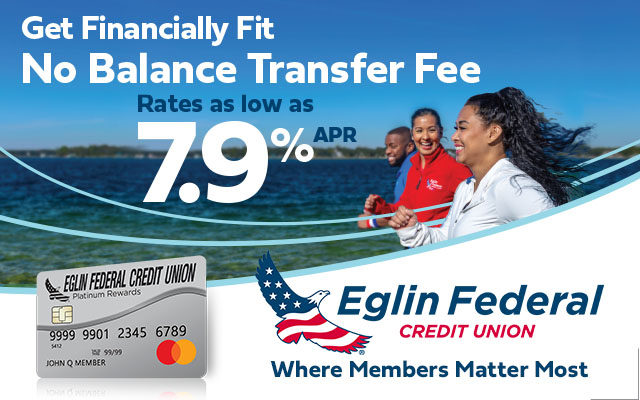 Lose the high interest credit card rate and transfer your balance to an Eglin Federal Credit Union Mastercard! There's no balance transfer fee, no annual fee, no cash advance fee, AND no international transaction fee. Interest rates are as low as 7.9% APR.
Get your finances in shape, and apply in person or online at eglinfcu.org/mastercard.
TRAFFIC
FDOT: No road closures during Spring Break season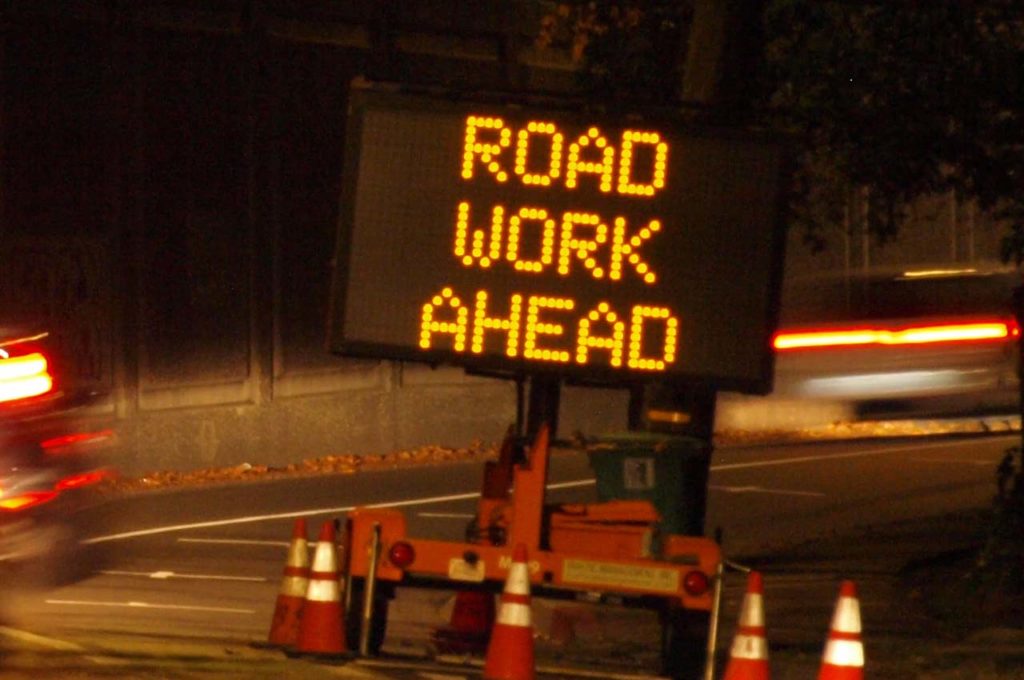 The Florida Department of Transportation has issued a traffic advisory for Okaloosa and Walton counties this week. These roads include:
State Road (S.R.) 20 (John Sims Parkway) for a resurfacing project
S.R. 85 for a resurfacing project from John Sims Parkway to College Boulevard
Brooks Bridge for a replacement project
U.S. 98 for a bridge rehabilitation project over the East Pass Bridge
S.R. 85 (Eglin Parkway) for routine bridge maintenance over Cinco Bayou
S.R. 85 (Eglin Parkway) for routine bridge maintenance over Garniers Bayou
U.S. 98 for a resurfacing project from Village Road to East of U.S. 331
While construction crews are still on site for these projects, there will be no lane closures during the Spring Break season. However, motorists may encounter intermittent lane closures north of U.S. 98 on S.R. 85 for routine bridge maintenance on March 13 and 14.
All activities are weather-dependent and may be delayed or rescheduled in the event of inclement weather. Drivers are reminded to use caution, especially at night, when traveling through a work zone and to watch for construction workers and equipment entering and exiting the roadway.
ARTS+CULTURE
Mattie Kelly Arts Foundation announces call for artist applications and poster art entries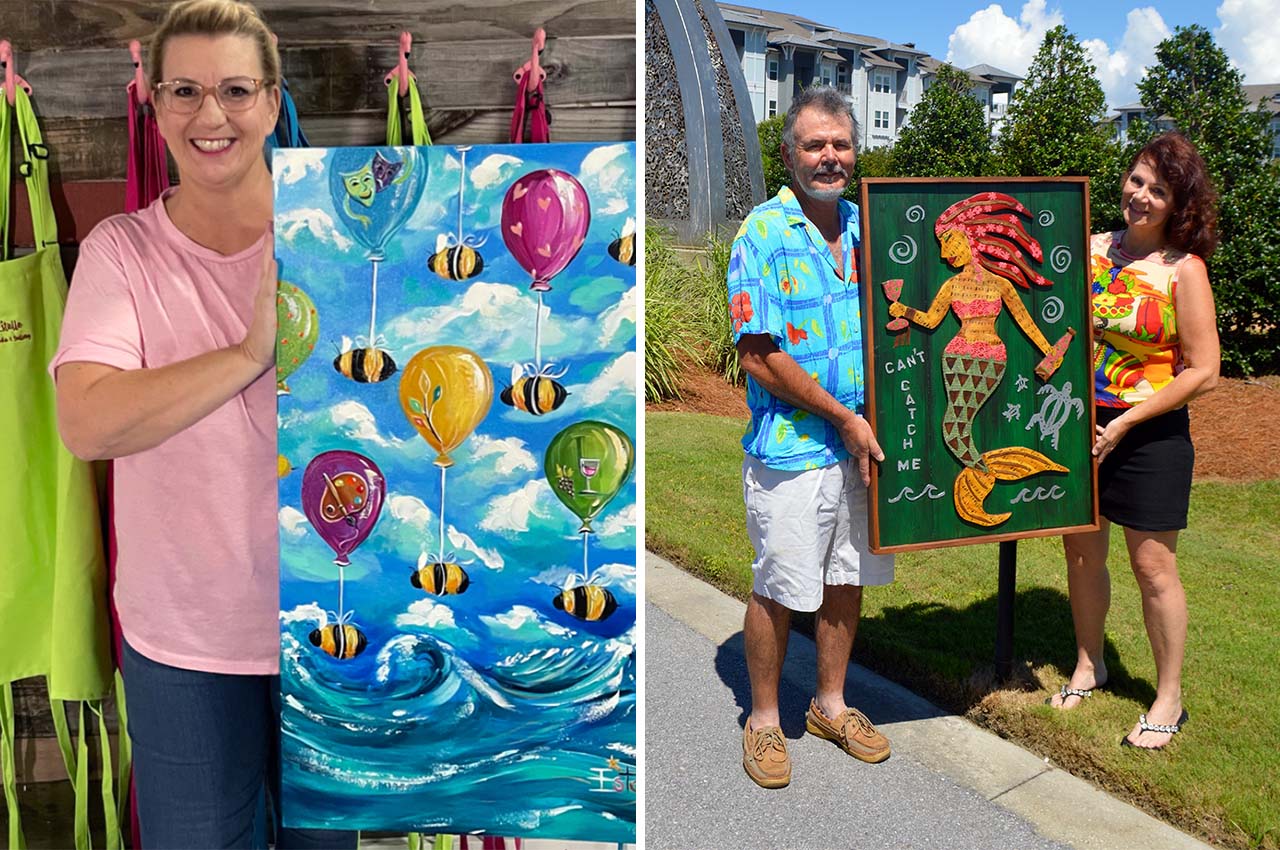 The Mattie Kelly Arts Foundation has announced that it is now accepting artist applications and poster art entries for its upcoming 28th Festival of the Arts. The festival, which is one of the Southeast's most celebrated events, will feature more than 100 artists from across the U.S. and is a celebration of art, music, food, and family fun.
Scheduled to take place on October 28th and 29th at the Mattie Kelly Cultural Arts Village in Destin, Florida, the festival will showcase a diverse range of artistic mediums, including watercolor, acrylic, clay, mosaic, metal, jewelry, sculpture, photography, oil, pastel, collage, fiber, pen & ink, glass, wood, paper, mixed media, pottery, resin, ceramics, and works on paper.
Participating artists will be competing for a total of $12,000 in cash awards, with prizes being awarded for Best in Show, People's Choice Award, Awards of Excellence, Awards of Merit, and Judge's Recognition Awards.
Those interested in participating must submit a non-refundable jury fee of $30 and booth fees starting at $300.
Additionally, the winning artist of the festival's official poster competition will receive a cash prize of $500 and have their design featured on festival t-shirts, posters, marketing collateral, and merchandise. The winning design will also be prominently displayed on the cover of the festival guide.
According to Deb Nissley, director of operations for the Mattie Kelly Arts Foundation, "This festival attracts artists from across the country and has become a popular annual fall event with locals and visitors alike."
The deadline for both artist exhibition and poster art applications is June 30, 2023. For more information on how to participate, including rules of participation and entry forms, interested parties can visit the Mattie Kelly Arts Foundation website at www.mkaf.org or call (850) 650-2226.
NEWS
'Keep Okaloosa Beautiful' cleans up area in Fort Walton Beach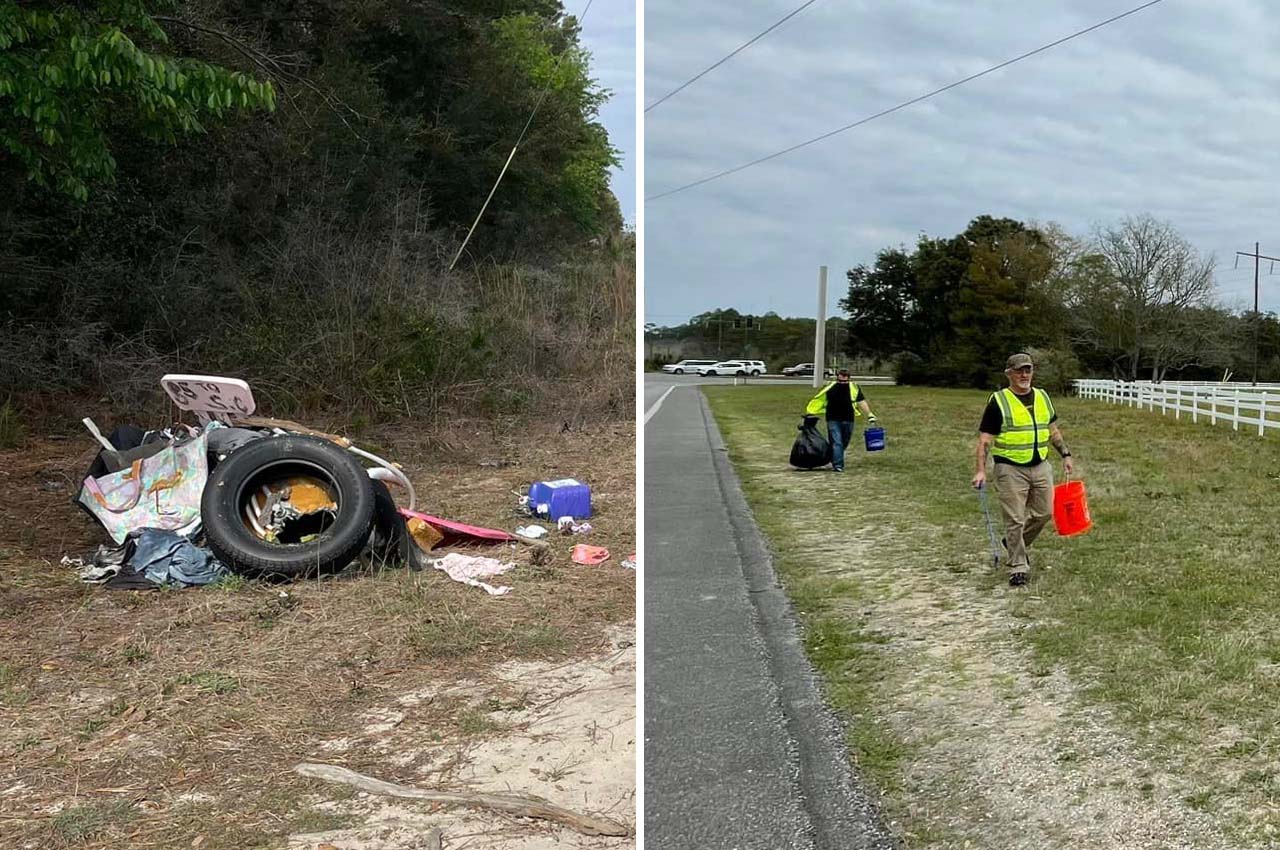 Keep Okaloosa Beautiful, a new initiative from Okaloosa County, successfully held a cleanup event over the weekend in Fort Walton Beach. The initiative's primary goal is to clean up the county and encourage residents to help preserve the environment.
The cleanup took place from 9am-11am on Saturday, March 11, 2023, on Comanche Dr. in Fort Walton Beach.
According to Keep Okaloosa Beautiful, the cleanup was a huge success, and an estimated 340-pounds of litter were removed. The clean-up event was initiated by a concerned resident who wanted to clean up their community.
"We had such a wonderful clean up this morning! Thanks to a concerned resident who wanted to clean up their community, we were able to remove an estimated 340 pounds of litter!" said Keep Okaloosa Beautiful in a statement.
The organization also expressed its gratitude to the residents of Okaloosa county for volunteering their Saturday morning to make a difference in their community. Not only did they volunteer, but they also stayed an extra hour to clean up neighboring roads. The entire length of Comanche, down Carmel just passed Edge and Edge Road was cleaned up.
On Monday, March 13, 2023, KOB says they will revisit the site to collect larger debris items that were dumped along the power lines, including a dishwasher, mattress, tires, multiple vehicle bumpers, and what seems to be a roll of carpet.
"Please use the Wright or Baker landfill to dispose of your waste, the cost can be as little as $6," advised Keep Okaloosa Beautiful.
PUBLIC SAFETY
Okaloosa School District launches anti-vaping campaign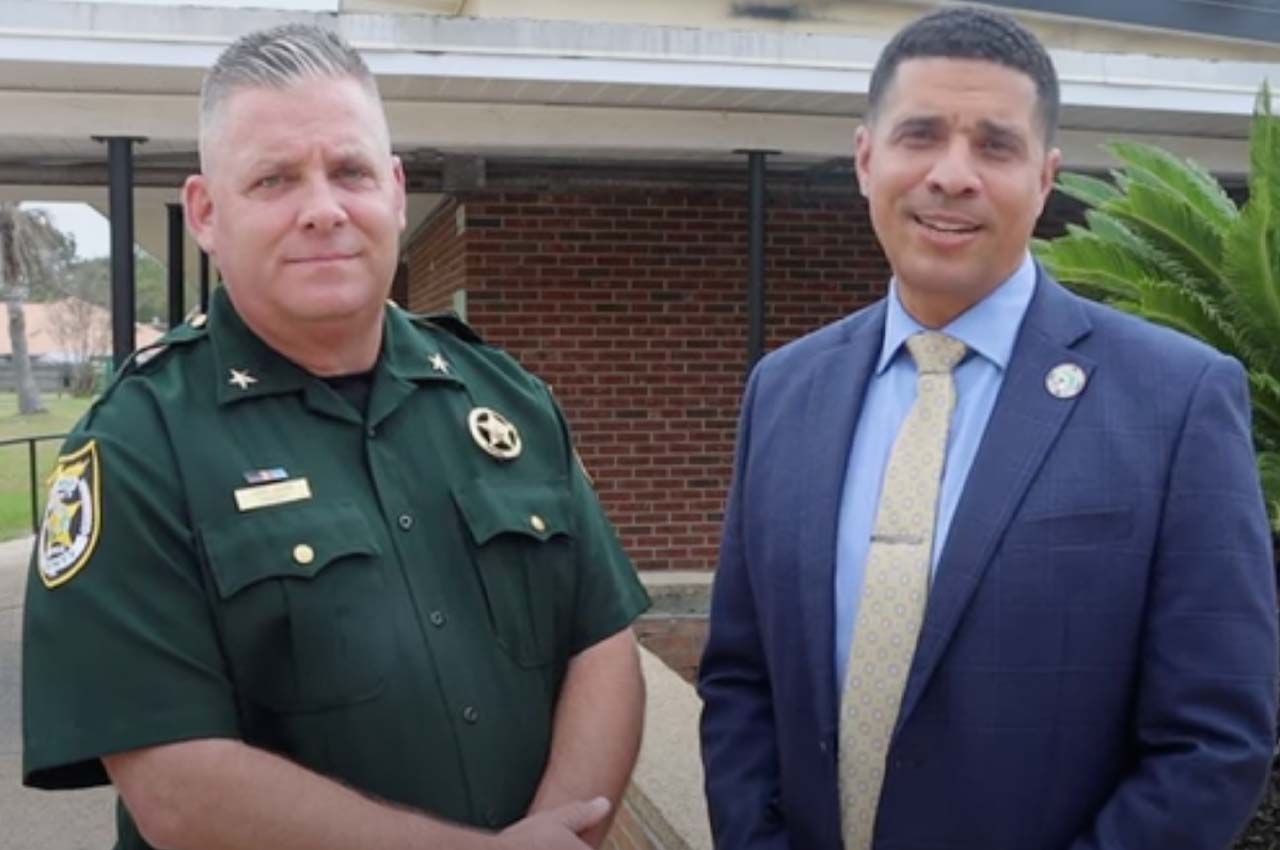 The Okaloosa County School District, in partnership with the Okaloosa County Sheriff's Office, has launched an anti-vaping campaign to support high school students. The campaign was kicked off by Superintendent Marcus Chambers and Sheriff Eric Aden in a video message on the district's social media accounts and website.
In the video, Chambers and Aden expressed their intention to help students make the right choices and deter them from vaping while educating families about the consequences of vaping on school property as outlined in Okaloosa County School Board Policy.
A letter to parents will be sent home with all secondary students, posted on the website, and emailed to all parents in the district. Below is part of that letter.
"The US Surgeon General declared youth vaping a national epidemic in 2018," wrote Chambers. "During the 2021-2022 school year, the number of reported vaping incidents in Florida schools nearly doubled from the previous year. In Okaloosa County, where the majority of our students make good choices every day, we are not immune to this crisis as we have seen a spike in the number of students possessing, distributing, and/or using electronic cigarettes on our campuses."
The goal of the campaign is to educate students and families about the dangers of vaping and encourage them to make positive decisions that impact both their health and education.
"The health and safety of students is our top priority in the district. I thank you in advance for being a partner with us to help our students make positive decisions and encourage you to speak with your child regarding this topic," added Chambers.
According to the Center for Disease Control and Prevention, nearly 1 out of every 10 middle and high school students use electronic vaping products. Vaping is the act of inhaling a vapor produced by an electronic vaporizer or electronic cigarette, which heats a liquid to generate an aerosol. The aerosol can contain harmful chemicals and particles that are inhaled deep into the lungs.
Common additives used in these devices, depending on brand and type, may include nicotine, caffeine, cannabinoids (such as marijuana) and potentially other illicit drugs.
According to Chambers, school administrators often find that parents may not recognize the signs of vaping or the devices themselves. The liquids that are vaporized come in many different flavors and sometimes smell fruity, which may appeal to children.
The devices come in different shapes and sizes. Some common styles seen in local schools resemble a thick pen, a stylus for an iPad, or a USB flash drive. Some devices are disposable, while others require a refill cartridge. Because of their small size, they can easily be hidden on a person or blend in with a normal backpack or pencil case.
To deter students from vaping on campus, vape sensors are being installed in school restrooms. According to Chambers, if a student is found to be using, possessing, or distributing any tobacco or smoking device, the student will be subject to disciplinary action as outlined in School Board Policy, ranging from the Student Training Program (STP) to expulsion, depending on the content of the smoking device.
"The goal of this campaign is not to be punitive, but to educate our students on the dangers of vaping and encourage them to make choices that have a positive impact on both their health and education," wrote Chambers. "For those who are vaping, we will work with parents to provide educational resources and contacts for community agencies that may be able to provide assistance."
Chambers added that "the health and safety of students is a top priority in the Okaloosa County School District." If you have questions or concerns, please contact the Student Services office (850-833-3108) or your student's school administrator.
OK, that's all I have for you this morning! I hope you have a great Monday!
p.s. What did you think of this morning's newsletter? Hit the reply button and let me know!
Published with ♥ by Get The Coast.
Did someone forward you this email? Subscribe here.
124 Eglin Parkway SE Fort Walton Beach, FL 32548