👋 Good morning!
Yesterday, red flags were up across the beaches in both Okaloosa and Walton County.
According to the South Walton Fire District, lifeguards and Fire District personnel were seeing an increase in water rescue calls yesterday afternoon.
"Multiple people were pulled out of the water Monday with a heavy presence of rip currents appearing across the Gulf," said the South Walton Fire District in a statement.
As a reminder: Knee deep is too deep! Stay safe!
Ok, let's get to some news…
Fort Walton Beach to hold a public "Strategic Planning" workshop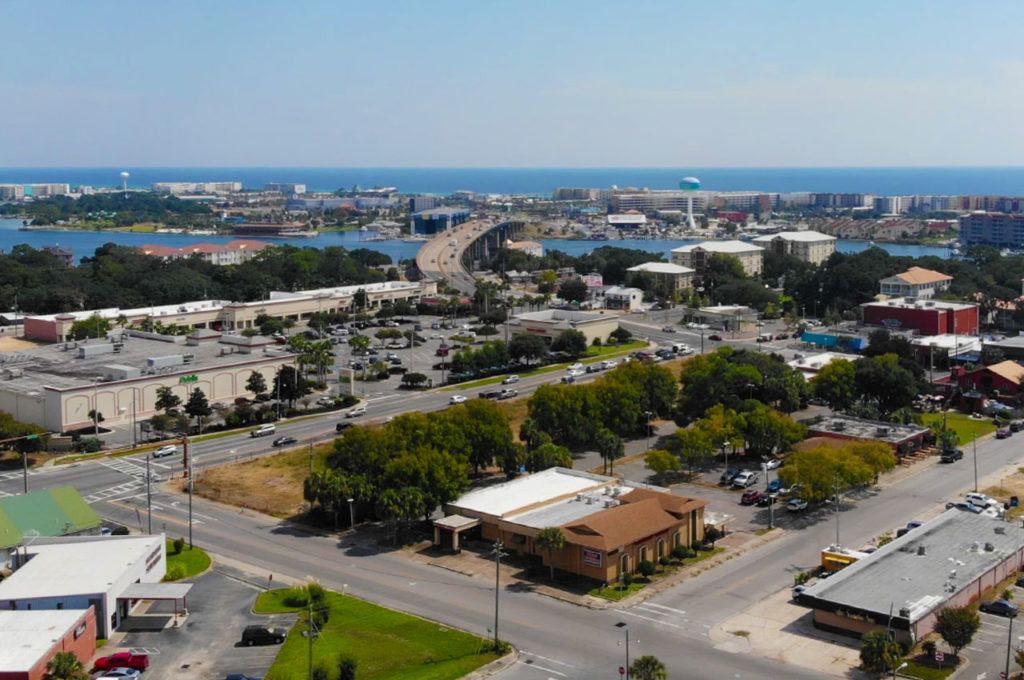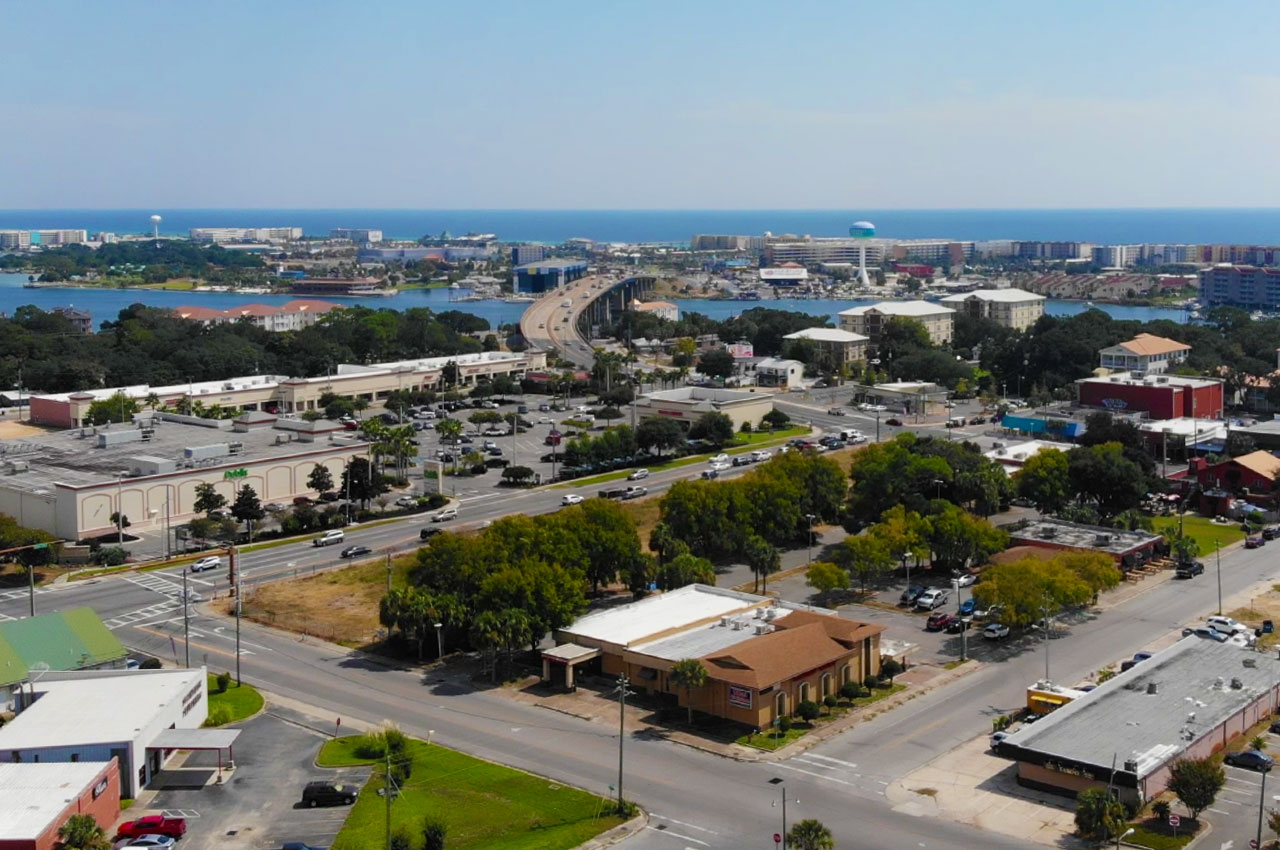 The City of Fort Walton Beach is holding a strategic planning session on March 30th at 8:30 AM at the city hall annex, which is right next door to city hall.
The Planning Session is a public workshop for the city council, both old and new, where they will talk about where the city's going, what the city has been doing, and get input from the city council on what they would like to see.
According to Doug Rainer, Public Information Officer for the city of Fort Walton Beach, the planning session will allow the council to review the strategic plan that's already in place and see if there are any tweaks that need to be made.
"We encourage people to watch that," continued Rainer. "This was really the right time to have this meeting, right ahead of budget season. So we're going to kick-off this new council with strategic planning and then continuing to move forward."
The planning session will be streamed online as well at fwb.org/live.
How's the traffic?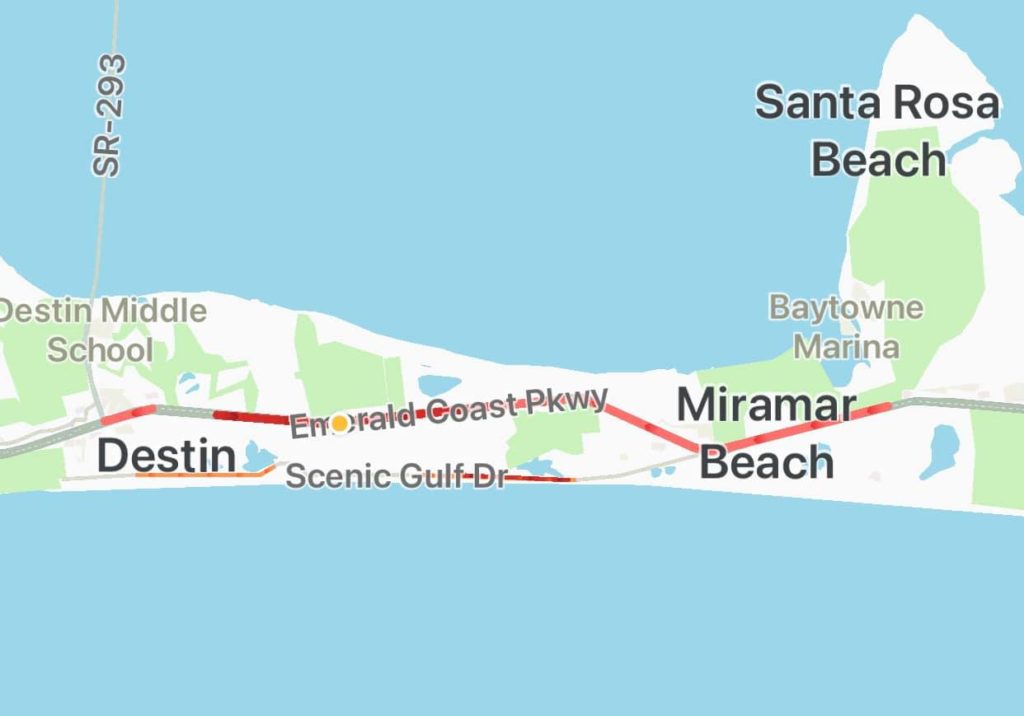 Yesterday, I posted this image from the Waze app showing traffic moving really slow for most of Highway 98 from Destin to Miramar Beach. According to the app data, traffic was averaging 10-11 mph for a good portion of the day.
I'm curious, were you stuck in any of this traffic from yesterday?
A new softball academy comes to Fort Walton Beach as the city begins supporting Travel Ball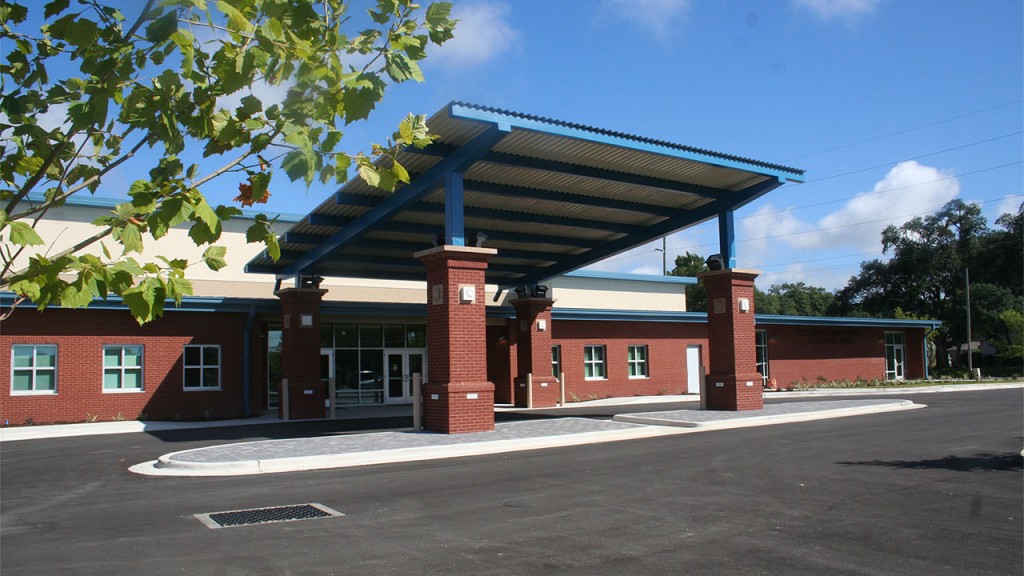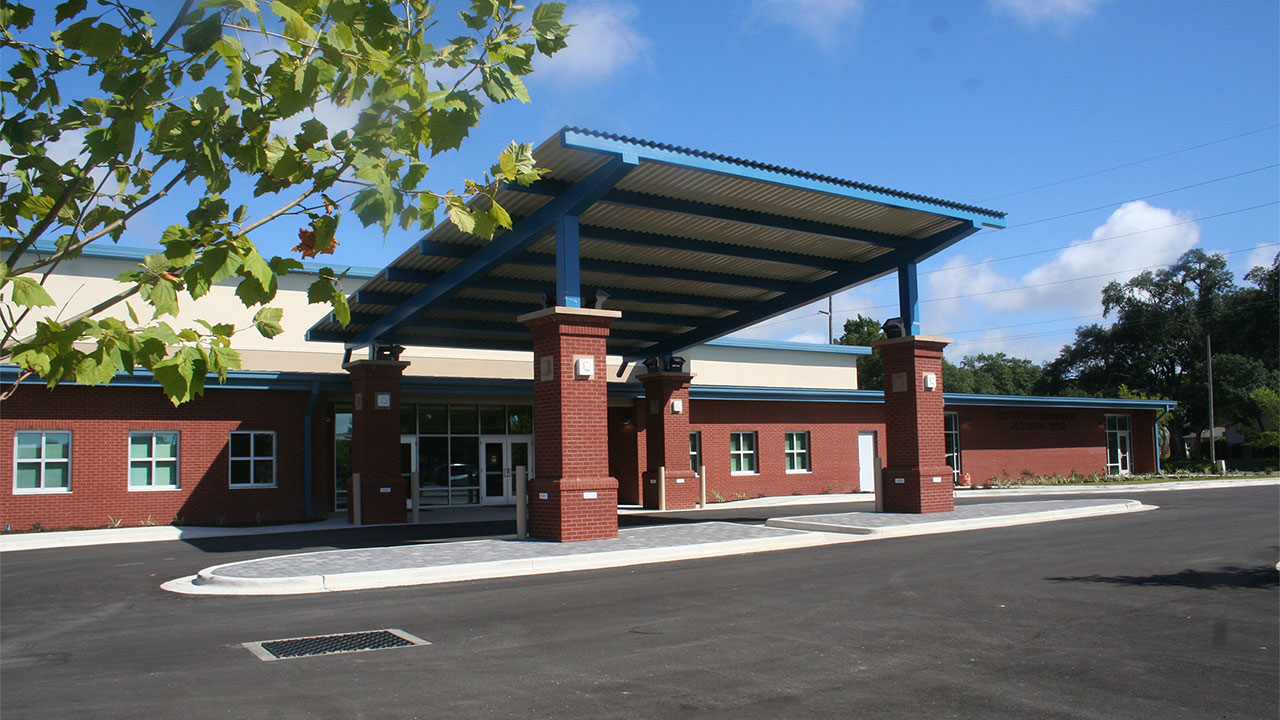 The Fort Walton Beach Rec Department has something new for fast pitch softball beginning in April.
The year-round '850 United Academy' is for girls ages 7-18 and is taught by travel ball coaches, high school coaches and college players. 
"They will create leagues out of this Academy that will play internally, and they will also create some travel groups out of this Academy," said Doug Rainer, Public Information Officer for the city of Fort Walton Beach. "This Academy is new for our Rec Department, but we think that it'll be really beneficial to grow girls playing ball here and also to keep them here in the city. They won't have to go to a different city or a different area to play travel ball. We'll do that right here in Fort Walton Beach."
According to the city's website, with the City of Fort Walton Beach representing the organization, there is no longer a need for "pop-up" travel teams. 
"We are 850 United to bring together a large unit of female athletes, at little cost, by merging the local travel teams in this area so we can play together as one unit. This will strengthen our teams and make college coaches recognize, know, and want 850 United players."
The cost is $45 per month (no contracts) and includes professional training on and off the field, an 850 United training shirt, team bonding activities, travel teams for all league ages (8-U, 10-U, 12-U, 14-U, 16-U and 18-U), and more. 
It is important to note that the Academy is separate from the Travel Team. The Academy makes it possible to play at a higher level without the enormous travel fees, and players on the Travel Team are chosen from the Academy.
As for baseball, the Spring League is currently accepting registration from March 2nd – April 1st for ages 5-12.
Tee Ball
Coach Pitch
Minor Baseball
Major Baseball
"We are in need of sponsors and we are in need of coaches," explained Rainer. "That's something that we've been trying to really push out and to get some help there. But the leagues are growing and they're filling up, so we encourage everybody to go ahead and sign up if they are wanting to play."
For more information on both of the leagues, head over to fwb.org/youthathletics.
F-22 Ground Mishap at Eglin Air Force Base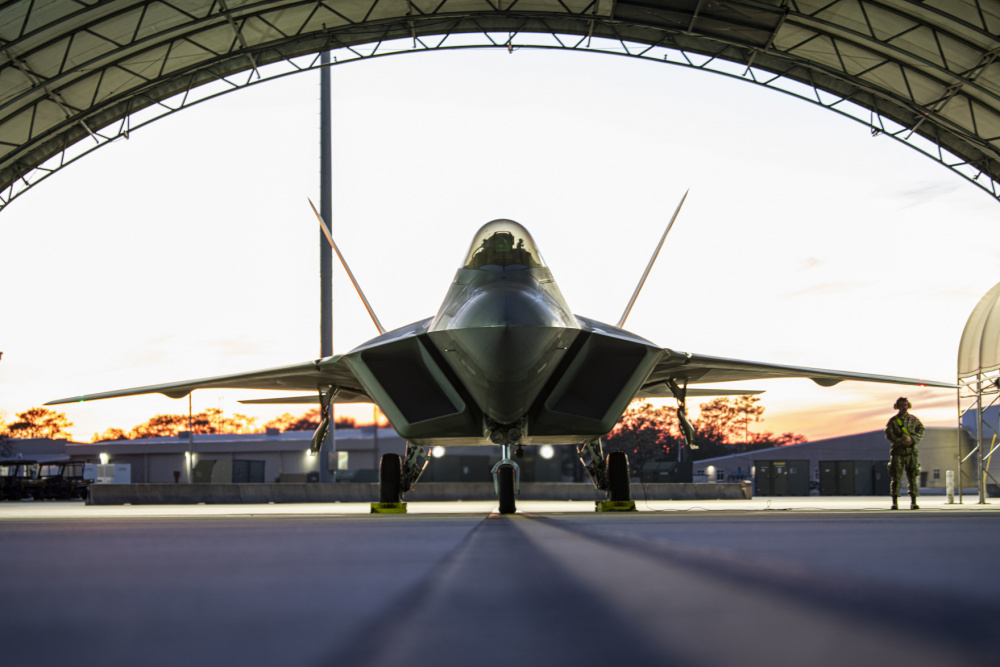 An F-22 Raptor, assigned to the 325th Fighter Wing, experienced a 'ground mishap' on the flightline at Eglin Air Force Base at approximately 3:30 pm on Monday, March 15th.
"The F-22 experienced an in-flight emergency," wrote Eglin in a press release. "The aircraft landed safely and there was one person on board."
According to the report, fire crews responded immediately and the pilot was transported to flight medicine for an evaluation. An investigation into the circumstances surrounding the mishap is underway.
16-year-old girl struck by car while riding bicycle in Destin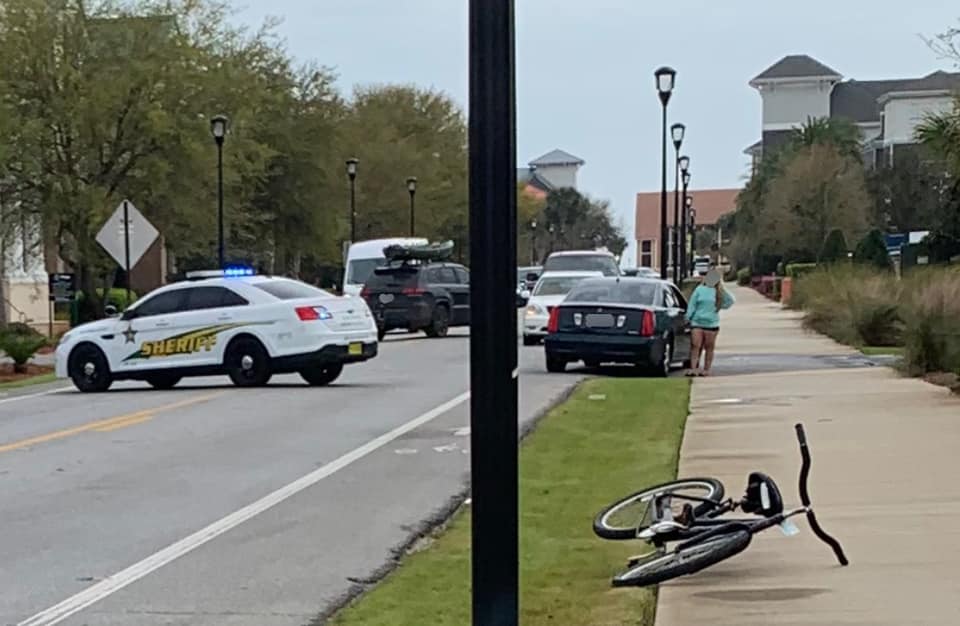 The Okaloosa County Sheriff's Office reported on Monday afternoon that a vehicle struck a 16-year-old girl near the intersection of Matthew Boulevard and Highway 98.
According to the OCSO, the girl and was transported to the hospital with potentially serious injuries.
I will provide an update as more details are released.
City of Destin embarks on Harbor Capacity Study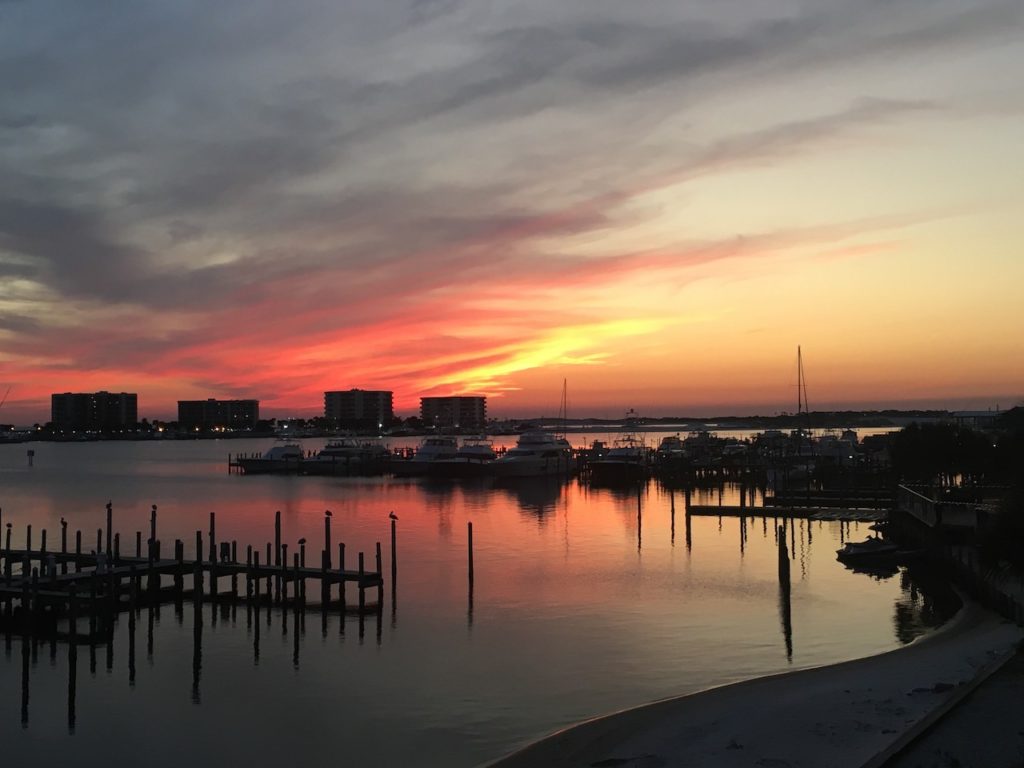 The Destin City Council has authorized that the City of Destin partner with the Army Corps of Engineers to undertake a Destin Harbor Capacity Study.
According to a press release, The City's Comprehensive Plan envisions the Harbor area to be a "festive market place" environment, to include:
Tourist commercial and mixed-use development that shall be planned and designed to encourage public access to waterfront views
Foster a free-flowing, pedestrian-oriented environment that does not wall off access to the shoreline
Promote convenient public access to the planned Harbor boardwalk
And reinforce the identity of the Harbor as a world-class fishing village that is open to the public
The overall goal of the study is to:
Establish a delicate balance between ensuring the environmental health of the Harbor
Ensuring the safety and enjoyment of all entities and parties that use and visit the Harbor
And promote the economic viability of the establishments and guests that do business on the Harbor.
The Study is being done under the guidance of the Harbor Capacity Study Steering Committee established by the City Council. All meetings of the Steering Committee are open to the public.
Ok, that's all I have for you this morning! Hope you have an awesome Tuesday and I will talk with you tomorrow!
Jared