TOGETHER WITH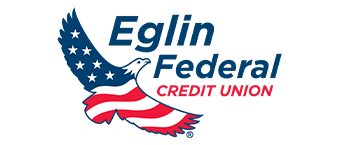 Good morning!
Who took advantage of the invite-only taste testing event at the Ruby Slipper in Destin that we sent out yesterday morning?!?!
It's my understanding that Sunday is completely booked, but that there are still some Monday time slots available. I've heard from a couple of business owners that they are using it as an opportunity to have a team meeting since it is on a Monday (just a thought!)
If you still want to try and snag a spot, click here.
THINGS TO DO
Food Truck Frenzy is back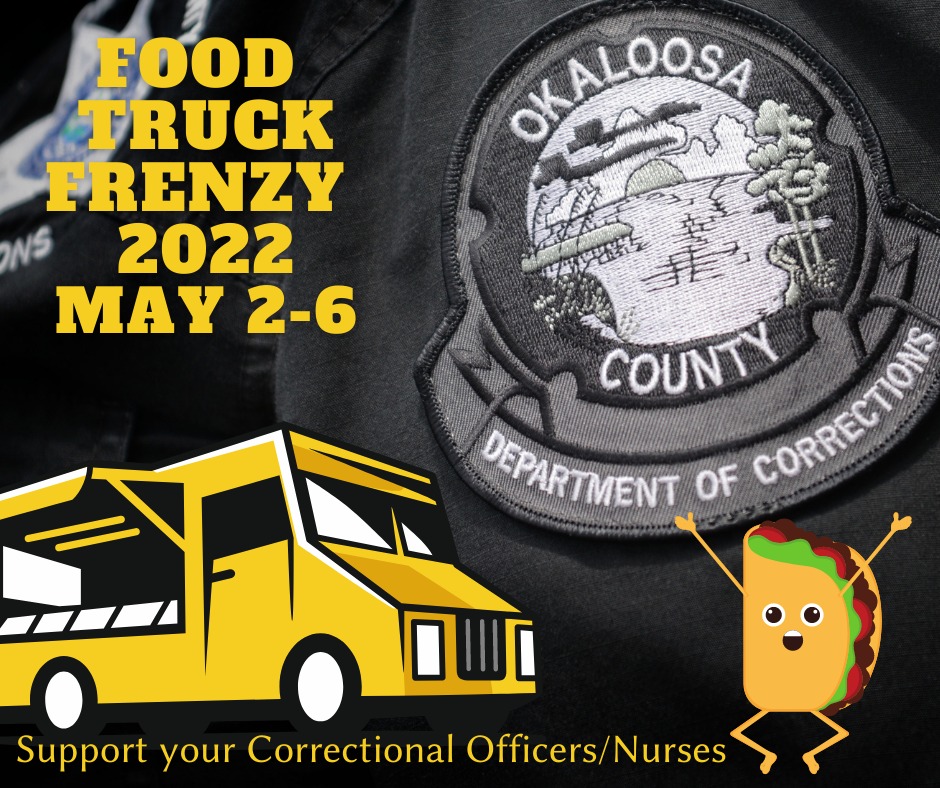 During the week of May 2-6, National Correctional Officers Week and National Nurses Appreciation Week, more than a dozen local food trucks will be participating in the 2nd Annual Food Truck Frenzy at the Okaloosa County Jail.
"They will be there to show their support for the bravery of these often overlooked men and women who work hard everyday for the citizens of Okaloosa County," wrote the county in a press release.
Here is the schedule for the Food Truck Frenzy event

Contact Nikki Hatten 850-368-6087 or nhatten@myokaloosa.com to find out how you can participate or cover a meal for an officer.
SPONSORED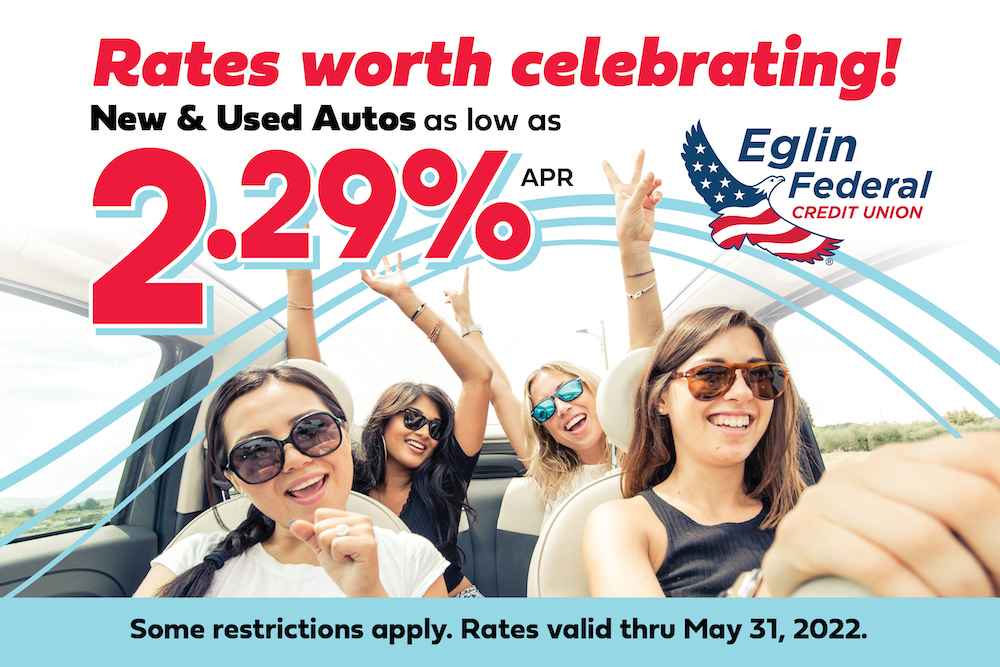 Get a new or used auto loan with rates as low as 2.29% APR for up to 66 months (some restrictions apply).
ROAD WORK
Bridge Rehabilitation Project to begin on State Road 85 over FG&A Railroad Bridge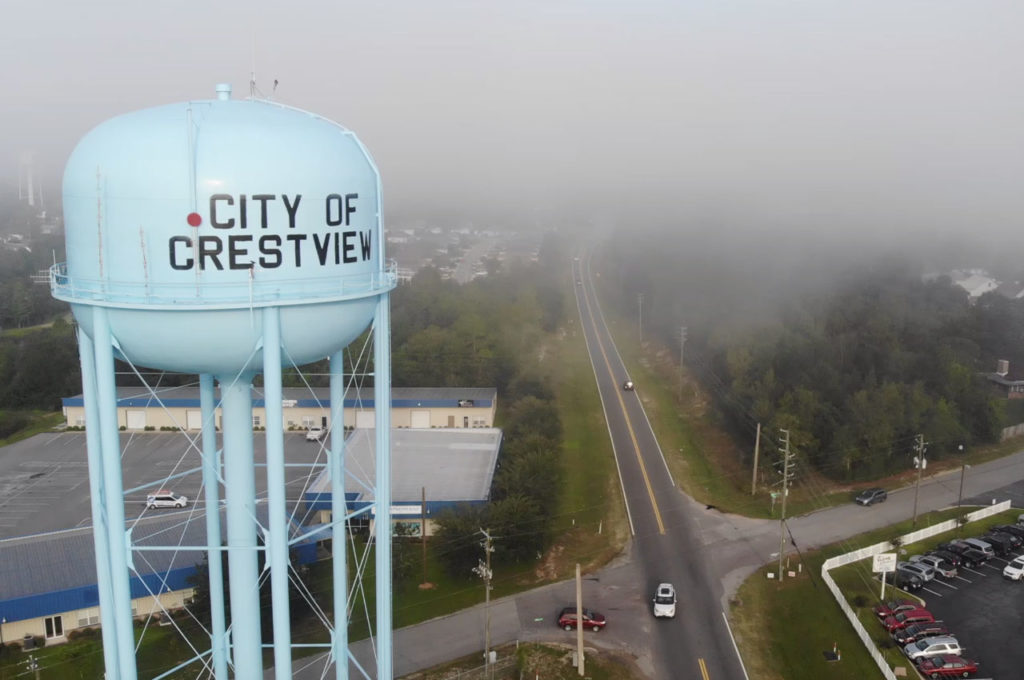 Crews have begun construction activities on a rehabilitation project on State Road 85 (S. Ferdon Boulevard) over the FG&A Railroad Bridge in Crestview as of the week of Monday, April 18.
Crews will clean, repair, and seal areas where flaking or peeling has occurred on the bridge deck. Lane closures are not permitted between the hours of 5:30 a.m. and 9 p.m. Monday through Thursday and from 5:30 a.m. Friday through 9 p.m. Sunday.
The bridge rehabilitation project should take a little less than two months to complete.
All construction activities are weather-dependent and may be delayed or rescheduled in the event of inclement weather.
Drivers are reminded to use caution, especially at night, and to watch for workers and heavy equipment entering and exiting the roadway.
POLITICS
Suspended Councilwoman Prebble Ramswell wants back on Destin City Council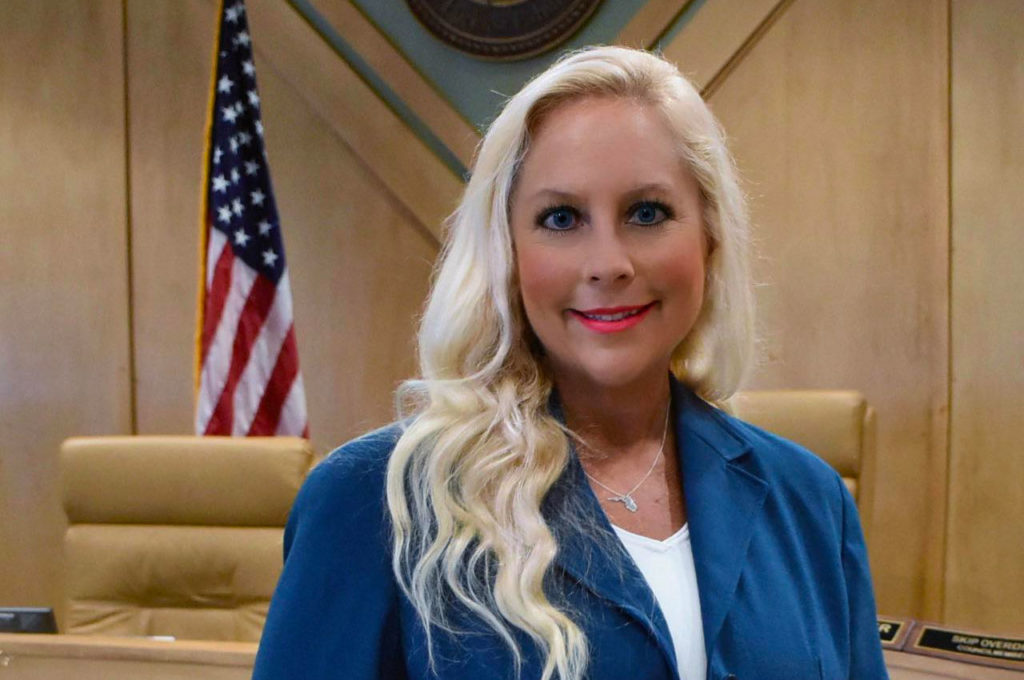 During Monday night's Destin City Council meeting, City Attorney Kyle Bauman told the council about an email that he and City Manager Lance Johnson received from suspended council-member Prebble Ramswell.
Dr. Ramswell pleaded no contest and was adjudicated guilty on two counts of a public records violation, according to Bauman.
Bauman says that in the email from Ramswell, she asks them to "please contact Governor DeSantis' office to initiate the process of lifting my suspension and reinstating me."
"To be clear, I'm not saying that is the process that would take place," said Bauman to the council. "It is for the Governor to decide in his decision about whether she is reinstated or removed in accordance with the statute."
According to Bauman, in situations like this, an agency (or the City of Destin in this case) does not take that type of action on behalf of a suspended council member or agency member.
"Lance and I do not plan on taking any direction in this instance, unless otherwise directed by the council," added Bauman.
Council-member Rodney Braden then asked how a situation like this would normally be handled.
"Normally, the person who is affected, herself in this case, is the one that advocates for her reinstatement," said Bauman. "Or sometimes the public official would resign."
In October 2021, law enforcement showed up to Ramswell's home in Destin to execute a search warrant.
Ramswell was arrested during the execution of the search warrant for obstruction and alleged battery of a law enforcement officer.
The warrant stems from a complaint from Point Mezzanine LLC in June alleging that Ramswell had conducted public business on personal electronic devices and concealed the content and nature of her communications. They presented a binder containing paper copies of electronic mail and text communications and a flash drive with digital communications involving Ramswell as evidence to substantiate their allegation.
According to State Attorney spokesman Frederick Longmire, "she failed to disclose those communications as required by law after the City of Destin received a public records request from Point Mezzanine LLC."
About a month later, Gov. Ron DeSantis suspended Ramswell from Destin City Council following her October arrest.
On November 15th, the Destin City Council voted 4-2 to temporarily appoint Bobby Wagner to fill the vacancy left by the suspension of Ramswell. Wagner could seek election in November, but according to the Okaloosa Supervisor of Elections' website, has not pre-filed yet. Ramswell, is not eligible to run again in the upcoming election cycle.
No word yet from DeSantis' office on whether he will reinstate Ramswell.
BEACH SAFETY
City of Destin looking to implement custom boardwalk 'safety planks' at beach accessways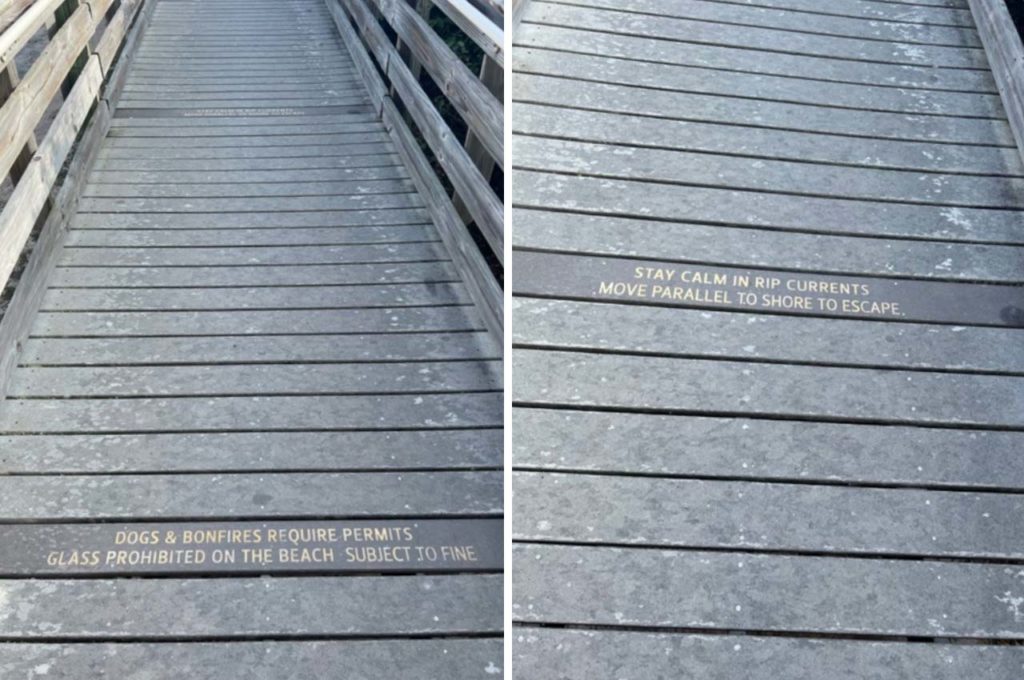 During the last Destin City Council meeting, Councilmember Kevin Schmidt introduced a proposal for the implementation of safety notices by using custom planks along the boardwalks at public beach access points.
Examples used during the meeting came from South Walton's already successful implementation of these boards.
The idea is that these custom planks, which are spread out along the boardwalk heading to the beach, have custom signage showing warnings or helpful tips and information.
Each plank has varying information such as:
"Dogs and bonfires require permits, glass prohibited on beach, subject to fine."
"Leave no trace, items left overnight on the beach will be discarded."
"Stay calm in rip currents, move parallel to shore to escape."
"For surf conditions, text 'safety' to 31279."
Council-member Jim Bagby, who served as executive director of the Walton County Tourist Development Council, suggested that city staff contact Brian Kellenberger, the current Director of Beach Operations who helped to implement Walton's boardwalk signage shown above, to get started with estimates for this project.
He also added that the sandblasted boards were not that expensive to implement, although he did not provide an exact amount during the meeting.
Schmidt added that the planks were easier for people to read and pay attention to while walking.
"Yes, we do have signage on ours, the big sign, but it's a lot of letters, a lot of words, a lot of information," said Schmidt. "Most people don't look at that stuff too closely, but one or two lines of text on a board, it just looks easier, cleaner and unique."
The council voted unanimously to task staff with bringing back a proposal on what it would take to implement these custom boardwalk planks at public beach access points.
"We know what to do in a rip current, but not everybody does," added Council-member Johnny King. "This could save lives."
THINGS TO DO
International Magic Show coming to Destin for Summer 2022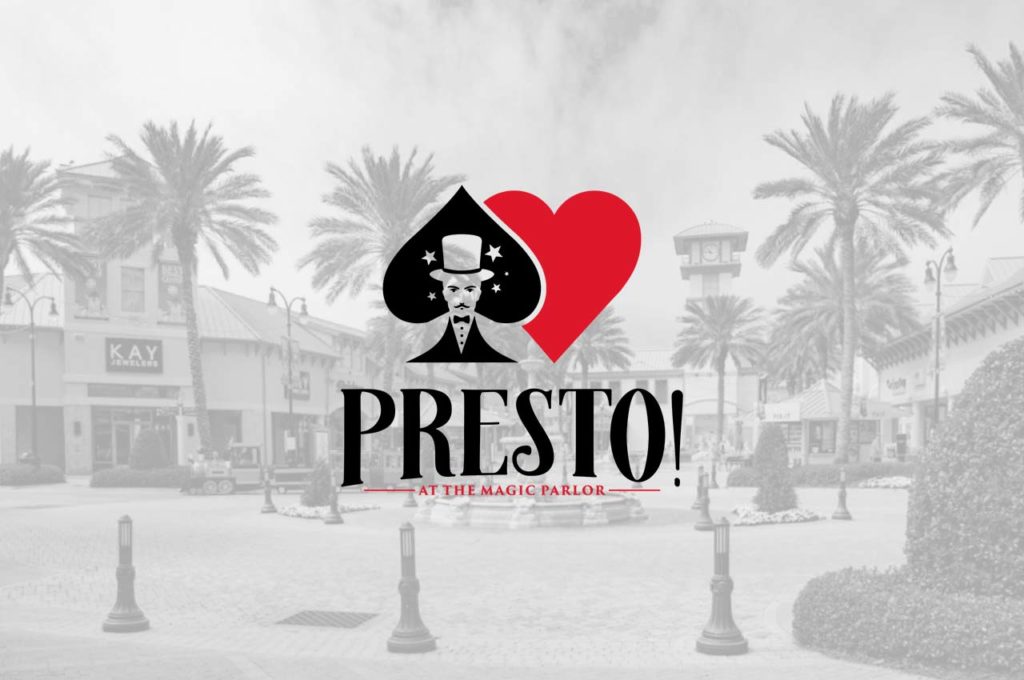 PRESTO! at The Magic Parlor is a pop-up magic show coming to Destin for Summer 2022.
Produced by The Show Company, the cast includes six world-class magicians, mentalists and illusionists from around the world, bringing all the charm, energy, and magic to life in an astounding 90-minute performance.
PRESTO! presents a dazzling tapestry of illusion, showmanship and outright hilarity. Located at Destin Commons, this production is inspired by early 20th century magic performances and the beauty of a European dance hall from the early 1920's.
PRESTO! will run from May 19 through August 28, 2022, with 10 shows per week at Destin Commons.
"I'm extremely proud to be directing PRESTO! as it's filled with magicians and artists that I have enormous respect for, have admired and been friends with for many years," says Brett Loudermilk, director. "I love sharing this magical world with people and cannot wait for guests to take part in it. We had a great time creating this show, and I know you'll have fun watching it!"
The show will be hosted by David Williamson, who has been featured on ABC's Champions of Magic, CBS' Magician's Favorite Magicians, and NBC's World's Greatest Magic III.
Additional talent includes:
Chris Cox – the only mind-reader in history to have starred on Broadway, the Sydney Opera House and in London's West End.
Yu Hojin – currently competing on this year's season of America's Got Talent on NBC.
The Great Kaplan – a modern-day vaudevillian master who has made numerous headliner appearances at the world-renowned Magic Castle in Hollywood, California.
Pablo Canovas – an internationally-known, dynamic magician who has established a reputation as a prodigy.
To complement the magic, The Show Company has assembled variety artists Karl Herlinger and Michael Rayner to add to the hijinx.
To house PRESTO!, The Show Company has imported a beautiful antique theater from Belgium, which will appear almost overnight at Destin Commons in early May.
These European cabaret tents, known as spiegeltents (or mirror tents), were constructed in the 1910s by renowned craftsman Willem Klessens.
These circular theaters hosted dances, cabarets and celebrations throughout Europe for almost a century.
There are currently about thirty-five of these remarkable structures in existence, largely still seen throughout Europe.
"Guests to The Magic Parlor will be transported to what feels like another time, where the venue itself is one of the co-stars of the performance," said the company. "Standing over 30 feet tall, and with a diameter of almost 100 feet, The Magic Parlor can comfortably accommodate up to 500 guests, along with the performers, crew and hosts who serve them."
PRESTO! at The Magic Parlor will reside in Destin from May 19 through August 28, 2022, at Destin Commons with 10 shows per week, six days a week. The show is dark on Tuesdays.
Tickets start at $69.95 and $49.95 for children under 12, with special rates available for military and seniors.
Group rates are available for parties of 12 or more.
Reservations for the fun and excitement of PRESTO! can be made by visiting prestodestin.com.
OK, that's all I have for you this morning! I hope you have a great Tuesday!
p.s. What did you think of this morning's newsletter? Hit the reply button and let me know!
Published with ♥ by Get The Coast.
Did someone forward you this email? Subscribe here.
124 Eglin Parkway SE Fort Walton Beach, FL 32548