TOGETHER WITH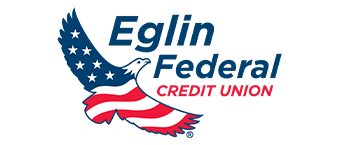 Good morning!
We have a lot to cover this morning so let's get to it. (Remember to let me know what you think of this morning's newsletter!)
MERGER
BeachBank in Fort Walton Beach to be acquired by The First Bank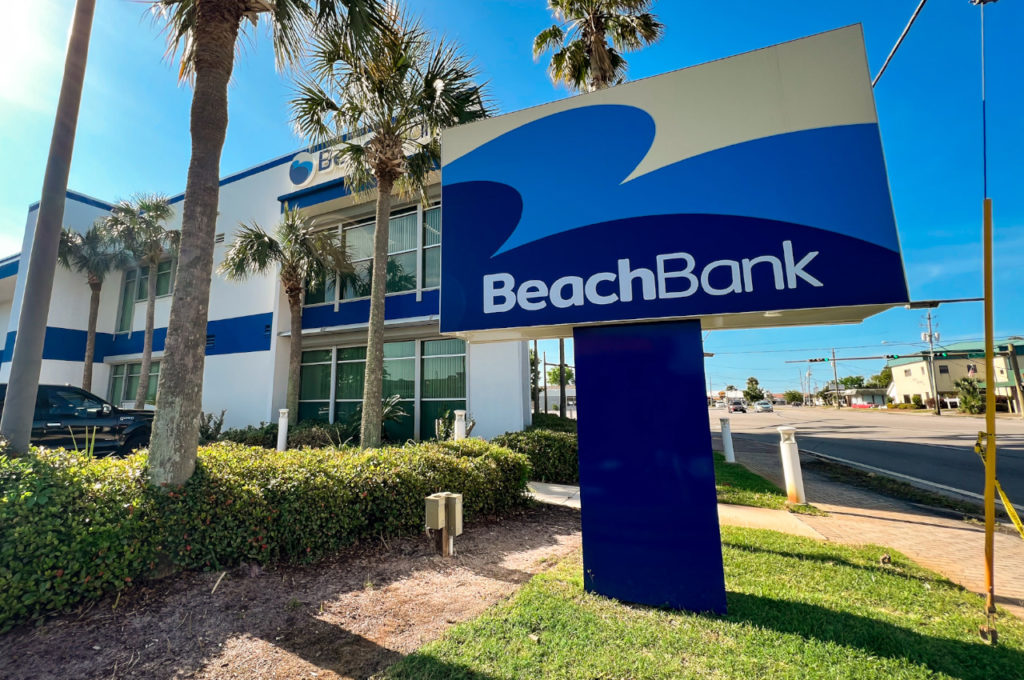 The First Bancshares, holding company for The First Bank, announced on Tuesday that it has entered into a definitive agreement to acquire Beach Bancorp, Inc. ("BBI"), parent company of BeachBank in Fort Walton Beach.
The proposed transactions will deepen The First's presence in the Florida panhandle, while also providing an entry into the Tampa, Florida market, according to the company. Upon the completion of the acquisition, BeachBank will merge with and into The First Bank.
BeachBank operates seven branches across the Florida panhandle and Tampa markets with deposits of approximately $492 million and loans of $456 million as of March 31, 2022.
"We are thrilled to be joining forces with BeachBank and continuing to grow our presence in Florida," said M. Ray "Hoppy" Cole, Jr., President and CEO of The First Bancshares, Inc. "Together, our company will be ranked #1 and #2 in deposit market share in the community bank space in the fast growing MSA's of Crestview/Ft. Walton/Destin and Pensacola, respectively."
Cole says that in addition to strengthening their northwest Florida markets, Beach will add the Tampa metro and central Florida area to their footprint.
Chip Reeves, currently BeachBank's CEO, will join The First's executive leadership team with responsibilities for Mortgage Banking, Specialty Lending platforms and their Central Florida Region.
Peter Dyson, SVP, NW Florida and Pam Woodall, SVP, Mortgage, will join the team in the Florida Panhandle.
"We are incredibly excited to be joining forces with The First," said Chip Reeves. "We share similar cultures that focus on our team members, clients and communities, within a growth and performance mindset. The combination greatly accelerates BeachBank's strategic priorities of NW FL Community Bank leadership and Tampa/Central Florida expansion. Our team is fully committed to this merger and we cannot wait to get started."
The transaction is expected to close in the third or fourth quarter of 2022, following receipt of approvals from regulatory authorities, the approval of BBI's shareholders, and the satisfaction of other customary closing conditions, according to a press release.
Go back: In January 2020, Beach Community Bank entered into agreement with Florida First City Banks, Inc. and First City Bank of Florida for the merger of First City Bank of Florida with Beach Community Bank.
SPONSORED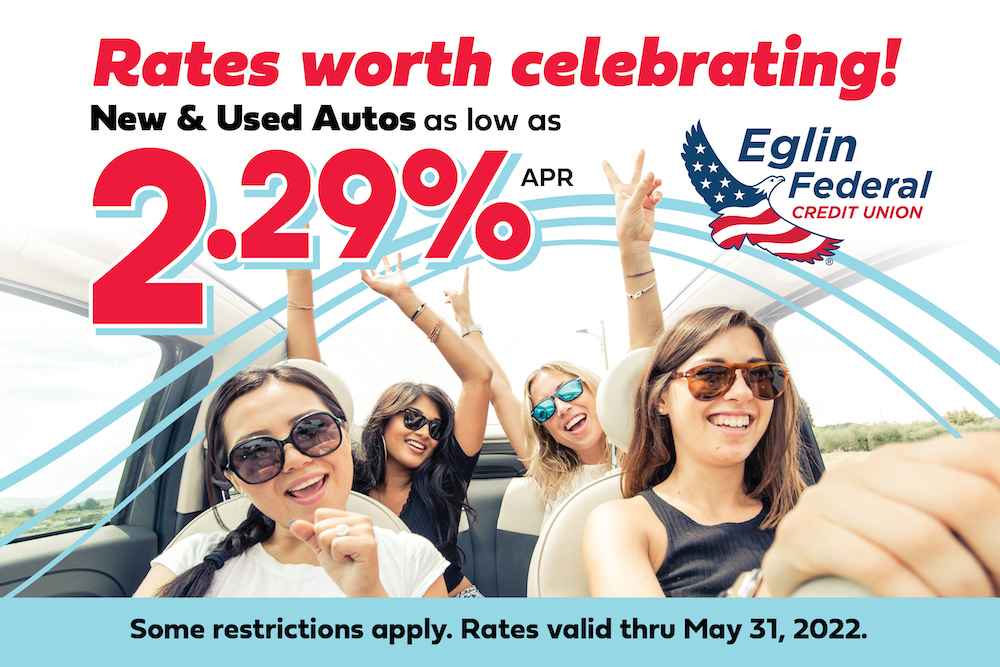 Get a new or used auto loan with rates as low as 2.29% APR for up to 66 months (some restrictions apply).
POLITICS
Bobby Wagner, Rodney Braden have pre-filed to run for Destin Mayor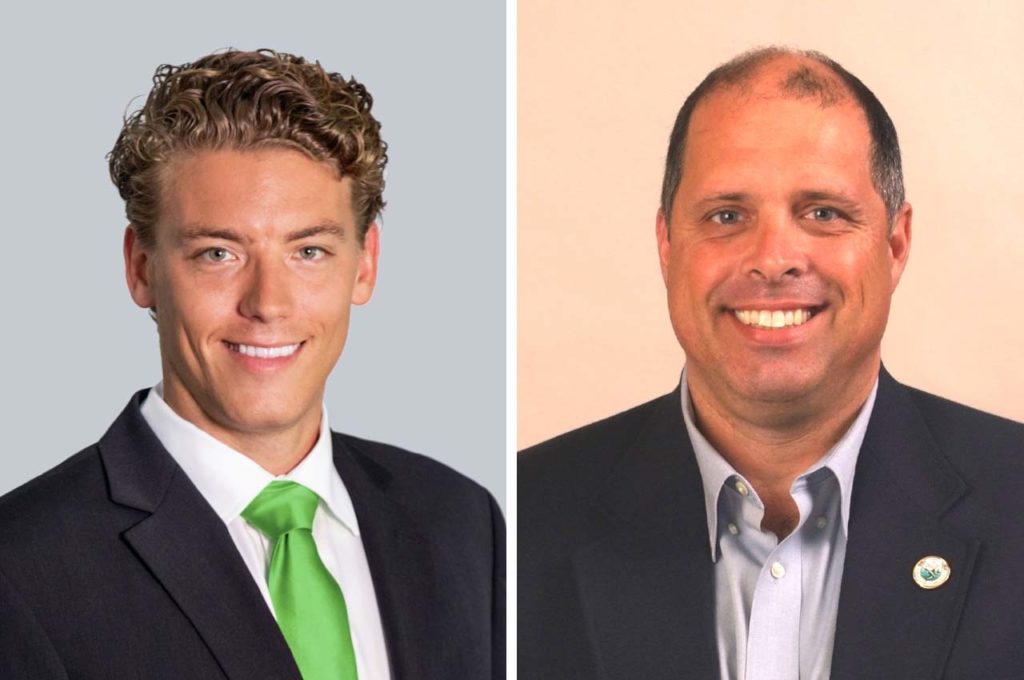 With elections coming up in November for the city of Destin, two candidates have now thrown their hats into the ring for the Mayoral position.
As of April 28, 2022, both Bobby Wagner and Rodney Braden have pre-filed to run for Destin Mayor. If those names sound familiar, that's because both are currently sitting Councilmembers for the city of Destin.
Wagner was the first to pre-file, having done so on April 21st. Wagner was temporarily appointed to the council back in November 2021 to fill the vacancy left by the suspension of Prebble Ramswell.
"Being on city council for almost a half-a-year now, I really want to bring connectivity back to the city," said Wagner. "I think we're at a really critical cross point of a new phase of Destin that is coming. I feel I would be the best choice when it comes to working together, and really connecting and unifying people back together."
Wagner feels that there has always been two different groups in Destin. And while the groups may change from year-to-year, or even change their talking points, he wants to be a conduit for both parties to talk to.
"For me, it's about becoming Mayor and unifying Destin towards this next chapter that we have to go through," he said. "I want to come from a unity mindset."
A move to Mayor means that Wagner will lose the voting power that comes with being on council, unless the Mayor is needed as a tiebreaker.
"I love the council that we have right now and I have a lot of trust in them," he said. "So for me to give up the vote would be okay because I really do believe in our council and I believe in the people that are there right now."
Wagner says that to give up the council seat is really just allowing someone else to bring their skillset to the position, and allow him to utilize his skillset in what he describes as "bringing people together, communicating, and just creating goodness."
For Mayoral candidate Rodney Braden, having termed out after 8 years on the Destin City Council, he's not yet ready to step away from local politics.
On Monday, Braden officially submitted his paperwork to the Okaloosa Supervisor of Elections' office.
"I'm termed out," said Braden on Thursday morning. "So the only position I can run for is Mayor. I want to run and try to get the Mayor seat so I can stay in the loop on things."
Braden says that his goal is to keep fighting for "what's right for the citizens of Destin" and hold the Mayor position until he can run for council again.
"I think the biggest thing is just being a voice for the citizens of Destin and fighting for what they want," he said.
Looking ahead, Braden says he looking forward to more beach acquisitions, under-grounding the utilities and getting the crosstown connector finished.
Mayor Gary Jarvis is said to not be seeking re-election.
The city's election will be held on November 8, 2022.
CRAB ISLAND
While hanging at Crab Island, actor Jamie Foxx says "this is what America should be"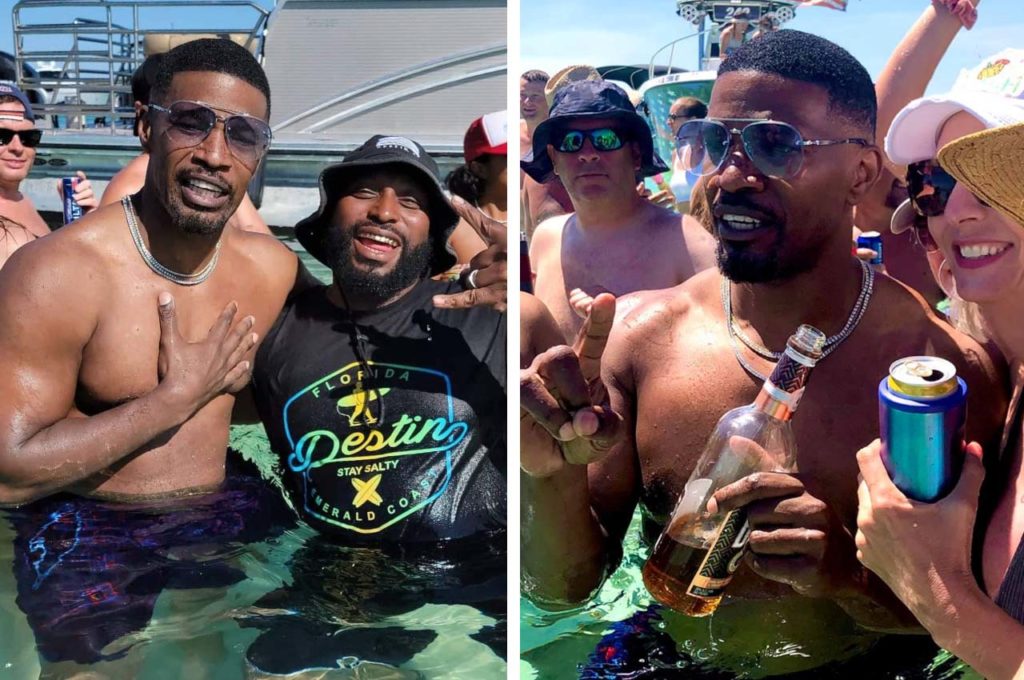 During a podcast interview back in February, actor Jamie Foxx discussed his partnership with Brown Sugar Bourbon.
During the interview, the comedian talked about taking the brand to Destin, Florida to promote it and shared his experience on Crab Island back on June 1, 2021.
Foxx asked the guys on the Full Send Podcast if anyone had ever heard of Destin, Florida, to which they replied, "no."
"It's on the Gulf side of Florida, with beautiful beaches," said Foxx. "It's Republican land."
After flying into Destin with some friends, Foxx says they took a boat out onto the water where they made their way to Crab Island.
Foxx joked, telling the podcast hosts that he told his San Francisco crew to expect some different stuff.
"We're the only black people and we're on our way to Crab Island, which is where you link all the boats up," he explained. "And as we're floating, you see Trump flags."
Foxx says that some members of his entourage became uncomfortable, but he assured them it would all be fine.
"So we pull up, we dock our boat, and they are playing 'Proud to be an American,' by Lee Greenwood," says Foxx. "I love Lee Greenwood. I walked to the back of the boat, a white dude with ZZ Top beard is in the water and he says, 'Jamie Foxx?' What are you doing here?"
"I come to kick it with you," Foxx told the man.
Foxx says that the man immediately changed the music to the 2005 hit Gold Digger (Foxx's song) as Jamie grabbed cases of the Brown Sugar Bourbon. 
"I'm pouring shots and we're literally drinking out of the same bottle, in the middle of the pandemic, but here's the thing," said Foxx. "My Army, Air Force, Navy, and Marine guys were all there. We had a great time and we ended up spending the whole day together."
Foxx told the hosts that in that moment, as corny as it sounded, he thought that "this is how America should be."
"Here I am with these guys, drinking and having a good time, and at the end of the day when we leave, it was just a whole different type of respect." he said. "There was no politics involved. It was just like good old-fashioned kicking back and having a good time."
COASTAL RESOURCES
City of Destin orders hundreds of flashlights to help protect Sea Turtles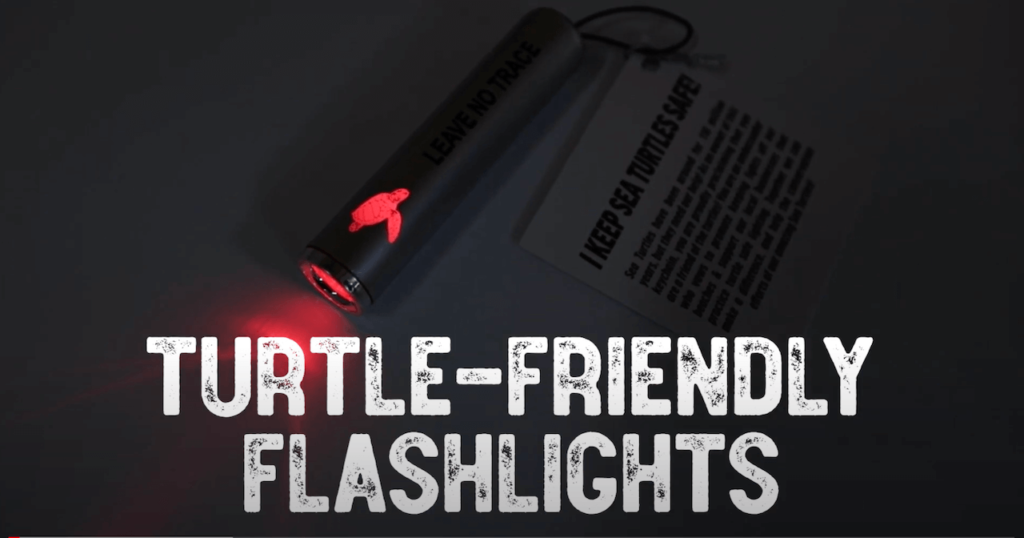 The City of Destin has ordered over 500 flashlights, with more to come, that actually combined two really important initiatives for the city:
Leave No Trace campaign
Education of our sea turtles
A couple of years ago, the city embarked on a "beach experience" survey. The research showed that one of the things that people were very passionate about is the education on sea turtles and using the right type of flashlight.
"We came up with the idea of promoting our Leave No Trace campaign, but also promoting the right type of colored flashlight that you're supposed to be using on the beaches at night," said Catherine Card, Public Information Manager at the City of Destin.
According to Card, there are still a great number of people walking the beach at night and using cell phone flashlights or a bright white flashlight.
For the sea turtles during nesting season, from May through October, the right type of flashlight to use is one with a red hue.
These flashlights are free as the City of Destin is sponsoring this. You can pick one up at number of locations:
Emerald Coast Science Center
Destin History & Fishing Museum
Henderson State Park
Gulfarium
Destin Chamber of Commerce
And at City Hall
"This is another element of our Leave No Trace initiative," continued Card. "We want to be good stewards and we want to protect our natural resources as well as protect our other beach patrons, our sea turtles."
THE BOARDWALK
'May the 4th be with you' – Movies on the Beach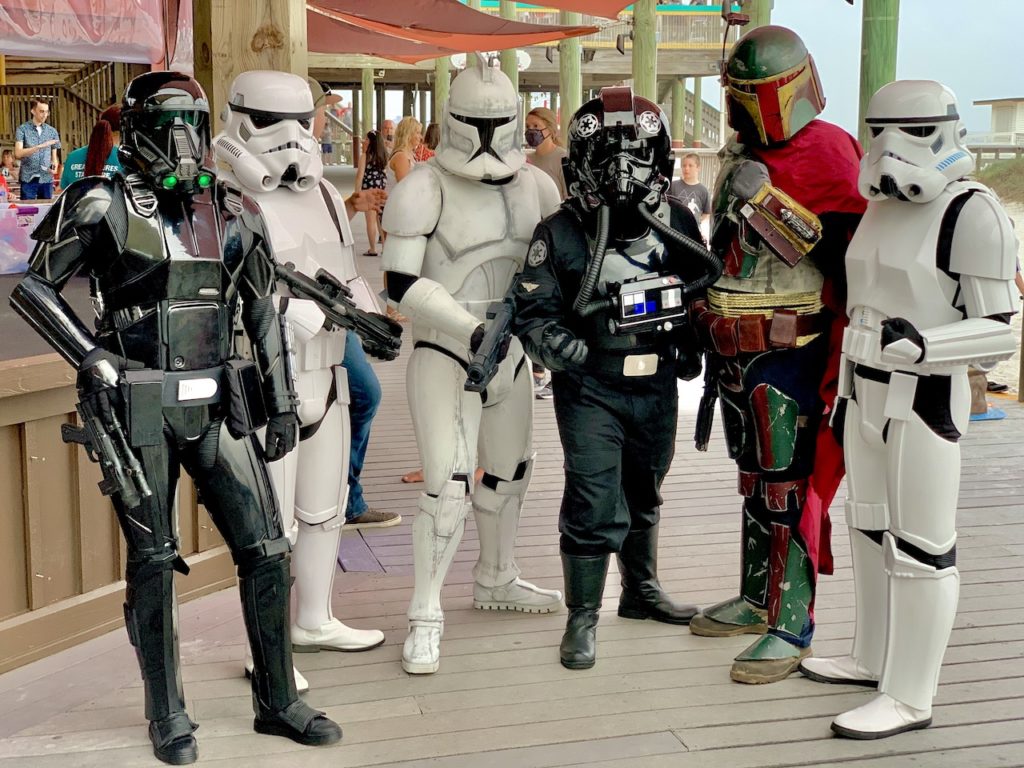 Blast on over to The Boardwalk on Okaloosa Island, on Wednesday (May 4th), for some themed Star Wars Fun & a FREE Movie, for National Star Wars Day!
6:00pm – Live STAR WARS CHARACTERS!
7:30pm – MOVIE "THE RISE OF SKYWALKER"
MAY THE FORTH BE WITH as you grab some food or a tasty drink from one of The Boardwalk's restaurants. Then take your seats (in the sand) at Al's Beach Club & Burger Bar for a family-friendly movie on the large inflatable screen…right on the beach!

Movie showings are subject to weather conditions.

Check out the weekly FREE Movies on the Beach happening every Tuesday through August 11th.
GIVING BACK
Crawfish Boil in Miramar Beach to benefit the 4-year-old daughter of Cassie Carli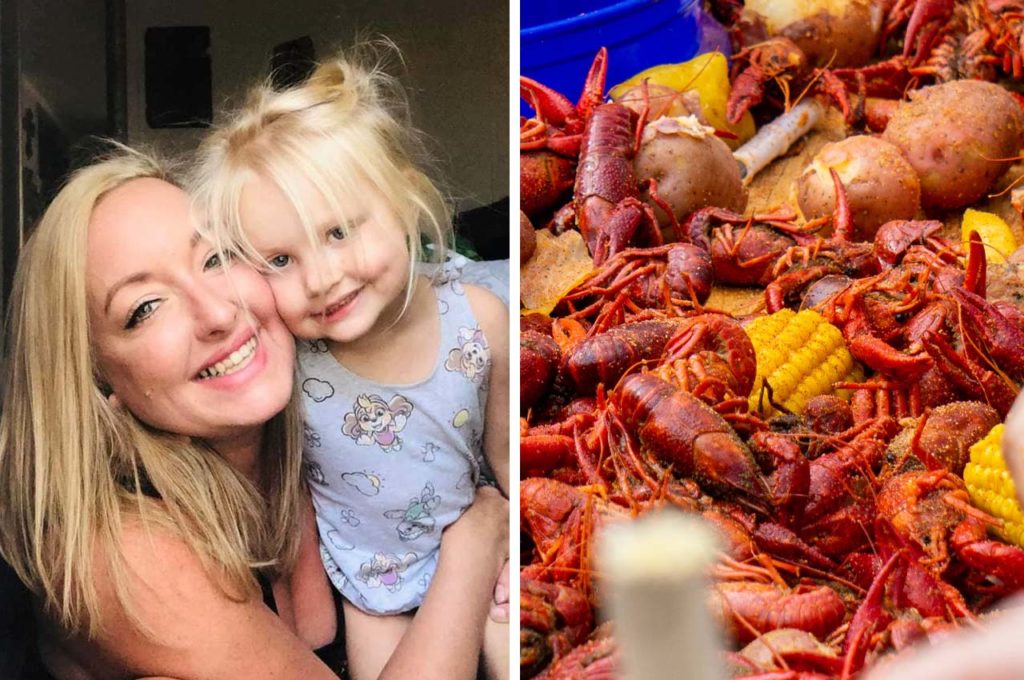 On Saturday, April 30, 2022, the Emerald Coast Community Cares Foundation will host their 8th Annual Crawfish Boil at Cabana Cafe in Miramar Beach, Fl.
There will be live music and family-friendly activities, but more importantly, this year's event will benefit Saylor Carli.
Saylor is the 4-year-old daughter of Cassie Carli, from Navarre, who was found murdered in Alabama on April 2.
Cassie Carli went missing on March 27 following what was supposed to be a child custody swap in Navarre Beach with Saylor's father, who was Cassie's ex-boyfriend. He is currently incarcerated in the Santa Rosa County Jail.
Gil Osterloh, of Beverage Law Professionals in Destin, told Get The Coast that he knew about the crawfish boil but wondered if the event was benefitting a particular charity this year.
No charity was indentified, so Osterloh brought up the idea of possibly donating a portion of the proceeds to Cassie Carli's daughter. Cassie previously lived, and worked, in Destin at Kelly Plantation Golf Club.
"I asked Wayne Anderson, of Cabana Cafe, about it," said Osterloh. "He met with the board the next day and they he called me back and said it was a unanimous decision. They would be giving all of the proceeds from the event to Saylor."
Osterloh says that they are even working with Synovus Bank on establishing a 529 college plan savings account in the name of Saylor.
"It is extremely heartwarming to watch our community come together and help this family in their time of need," said Osterloh. "I am very grateful to work with the wonderful people that run the Emerald Coast Community Cares Foundation and their decision to donate all proceeds to help Cassie's daughter, Saylor, is a prime example of their mission."
Online auction and on-site raffle
As for the event on Saturday, not only will there be a crawfish boil, but there will be on online auction and on-site raffle.
The auction will preview on Friday, April 29 and go live at 10am on Saturday morning, April 30. The auction will also include a donation option.
"Buying a ticket to this event for yourself, or to donate to someone else, is a big help," said Osterloh. "We also still need a few more volunteers, as well as items from local businesses for the online auction and on-site raffle."
Anyone wanting to donate a ticket or auction item (or volunteer) can email Gil Osterloh at gil@beverage-law.com or text 850-259-3541.
The website for the auction is 32auctions.com/SaylorCarli.
This event is sponsored by BOTE, Cabana Cafe, Emerald Coast Community Cares Foundation, and Beachfront Golf Cart Rentals.
Cassie's father, along with Saylor, will be in attendance at the event.
Sputzy and local Elvis impersonator Ron Adams will provide live entertainment.
Details:
$30 – all you can eat crawfish
$20 – all you can eat hamburgers and hotdogs
$10 – Children 12 and under for kids meal
Tickets available online and will also be available for purchase the day of the event.
THE WEEKENDER
Things to do this weekend
Want your event featured? Add it to our events calendar!
April 30, 2022 – Acrylic Pouring for Anyone at Artful Things Niceville – $67.50 – View
April 30, 2022 – ECEC Exotic Car Show – All Autos Welcome! – View
April 30, 2022 – Mattie Kelly: "Waitress" – $50 – View
April 30, 2022 – Raiders of the Lost Ark in Concert! (A family-friendly concert event) – $29.50 – $55.00 – View
May 1, 2022 – Craftathon 2022 – $25.00 – $40.00 – View
Looking ahead
May 4, 2022 – Maxine Orange Gallery presents Featured Artist Collab Michael Lunsford & Gabriel Dishaw – Free – View
May 5, 2022 – Wine Tasting @ Taste Tapas & Wine Bar: Cinco De Mayo edition! – $15.00 – View
May 5, 2022 – MKAF's Concerts in the Village: Shania Twin – $12. – $15 – View
May 6, 2022 – Sip N' Stroll Gallery Night at J.Leon Gallery – View
May 6, 2022 – 10th Annual Destin Rotary Cajun Crawfish Bash – View
May 7, 2022 – Jazz in the Park – Free – View
May 7, 2022 – Step One Automotive Hosts the Saving with Soul Adoption Event – Free – View
May 7, 2022 – HH Arts Gallery Night – Free – View
May 7, 2022 – The Junior League of the Emerald Coast's Down & Derby Fest – $50 – $100 – View
May 7, 2022 – Downtown FWB Art Walk sponsored by Artesano Boutique! – – View
OK, that's all I have for you this morning! I hope you have a great Friday!
p.s. What did you think of this morning's newsletter? Hit the reply button and let me know!
Published with ♥ by Get The Coast.
Did someone forward you this email? Subscribe here.
124 Eglin Parkway SE Fort Walton Beach, FL 32548