May 3, 2023
|
Reading time:
13 mins
TOGETHER WITH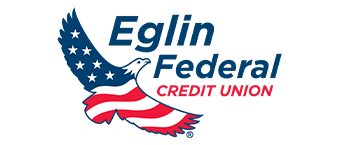 Good morning!
Residents may experience aircraft noise from May 8-11 and from May 15-18 when the 43rd Fighter Squadron conducts night flying operations in the area.
F-22 Raptors will conduct missions between 7:45 and 9:15 p.m. Night flying is required for training operations.
Let's get to more news this morning…
CRIME
Woman charged with throwing glass of wine at Congressman Matt Gaetz in South Walton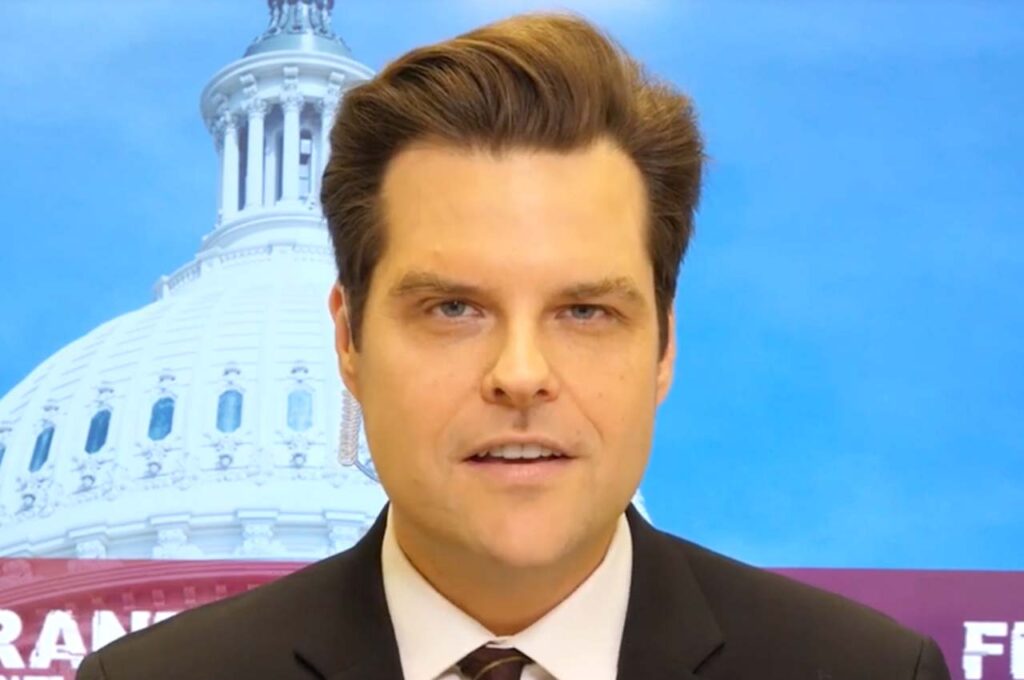 On Saturday evening, April 29th, Congressman Matt Gaetz (FL-01) and his wife were attending the South Walton Beaches Wine & Food Festival when a 41-year-old woman named Selena Chambers allegedly threw a glass of wine at Gaetz after shouting obscenities at him.
According to reports from the Walton County Sheriff's Office, Chambers was arrested and charged with one count of battery on an elected official.
In response to the incident, Congressman Gaetz released a statement and addressed the issue during his podcast "Firebrand."
"I will never allow the safety of Northwest Floridians to be compromised," said Congressman Gaetz. "I will be pressing charges against this individual in order to uphold the civility our community deserves. Thank you to the Walton County Sheriff's office for taking swift action."
Chambers was issued a $1,000 bond and released the following day.
"We cannot allow an environment where you can throw things at elected officials because you don't like them," said Sheriff Adkinson. "No matter your political affiliation, this is not the way to conduct yourself and will not be tolerated in Walton County."
SPONSORED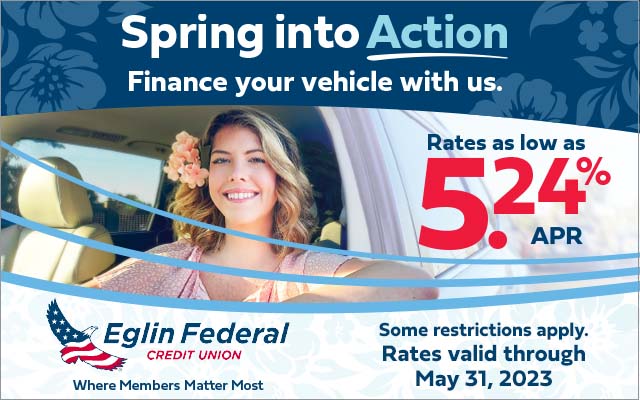 Spring into Action and finance a new or used vehicle with Eglin Federal Credit Union.
With auto loan rates as low as 5.24% APR, make a beeline to drive the car or truck you want. Learn more at eglinfcu.org/auto.
Some restrictions apply. Rates valid through May 31, 2023.
SPORTS
Choctaw Varsity Softball team defeats Booker T. Washington in 21-1 playoff victory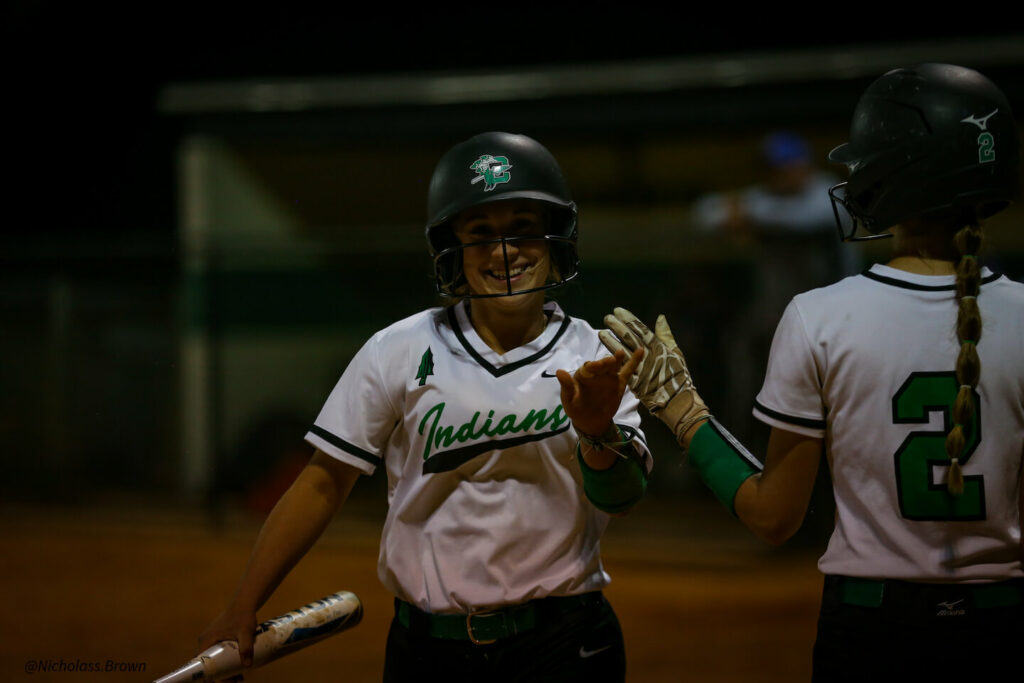 In a stunning display of offensive prowess, the Choctawhatchee High School varsity softball team demolished Booker T. Washington High School with a staggering 21-1 victory on Monday.
This home playoff game was part of the 2023 FHSAA Softball District Tournaments – 5A District 1.
The game kicked off with an explosive first inning for Choctaw, who scored 17 runs to set the tone for the rest of the match. Choctaw added four more runs in the second inning, bringing their total to an impressive 21 runs.
Meanwhile, Booker T. Washington managed to put up a single run in the second inning, but their efforts fell short as they couldn't gain any more ground.
Choctaw's batting lineup shined, with several key players contributing to the onslaught. Sophomore Alivia Vaughan boasted a .500 average, while freshman Annmarie Gilbert impressed with a perfect 1.000 average.
Junior Ellie Long and sophomore Gabrielle Barnowsky also achieved perfect averages of 1.000, with Barnowsky hitting a double and a home run during the game.
On the base running front, the Choctaw team managed three stolen bases, with freshman Diaris Morales-fonseca, Gabrielle Barnowsky, and freshman Meredith Miller each securing a steal. Choctaw's fielding remained error-free, with a flawless 1.000 fielding percentage throughout the match.
Pitching for Choctaw, Annmarie Gilbert delivered a solid performance, securing the win with a 2.33 ERA over three innings. Gilbert allowed three hits, one run, and two walks while striking out three batters.
The Choctaw varsity softball team advanced to the next round of the 2023 FHSAA Softball District Tournaments – 5A District 1. Last night, they faced their local rivals, the Fort Walton Beach Vikings, in a home playoff game.
The Indians enter the matchup with a 13-12 record, while the Vikings hold a strong 16-6 record. Details of last night's game will be released today.
TRAFFIC
Brooks Bridge Westbound: Crews prepare for construction with crane and temporary work trestles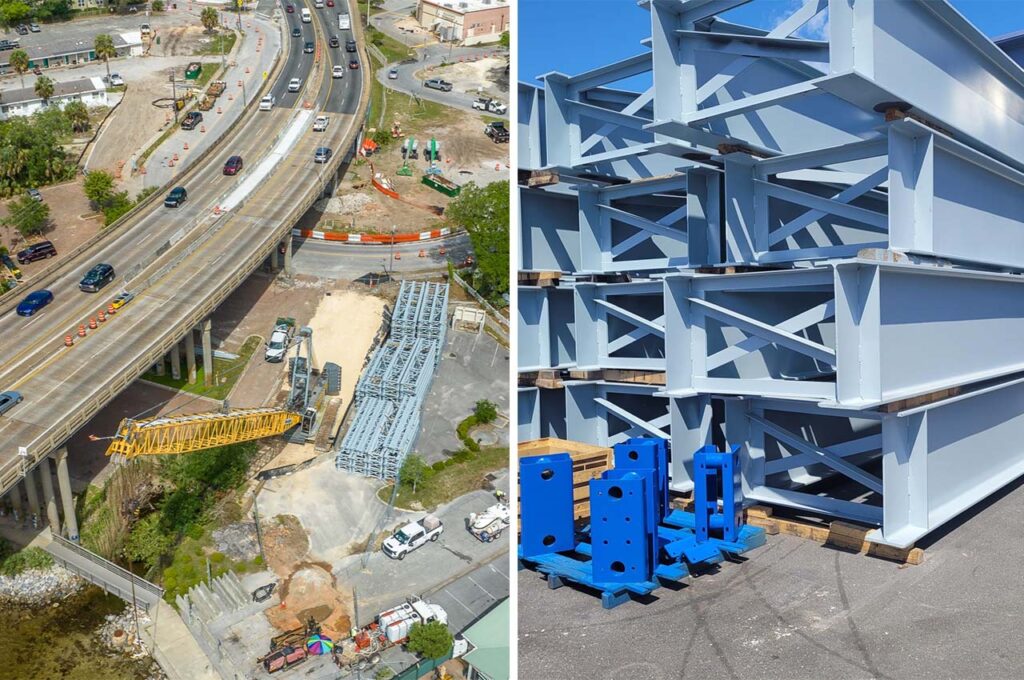 The Florida Department of Transportation (FDOT) has announced the commencement of construction activities for the new westbound structure of Brooks Bridge.
Crews have already assembled a crane and received steel frames for temporary work trestles, which will play a vital role in the environmentally conscious approach being implemented for this project, according to FDOT.
Work trestles will be used as temporary platforms to support cranes and materials during the construction of both new bridge structures. Extending from each shoreline to the new center piers, these trestles provide an alternative to crane-mounted barges, eliminating the need for environmentally harmful dredging
Throughout the construction period, the current Brooks Bridge will maintain its four lanes (two eastbound and two westbound) to ensure smooth traffic flow. The $171-million replacement project aims to increase the capacity of the bridge by constructing two new, parallel bridges, totaling six travel lanes.
This marks a significant expansion from the current four-lane bridge, which has been serving the community since its opening in 1966.
FDOT estimates that the Brooks Bridge replacement project will reach completion by summer 2027, bringing increased capacity and improved infrastructure to the region while minimizing environmental impact.
SPORTS
Choctaw Boys Baseball advances in playoffs with 4-2 win over Booker T. Washington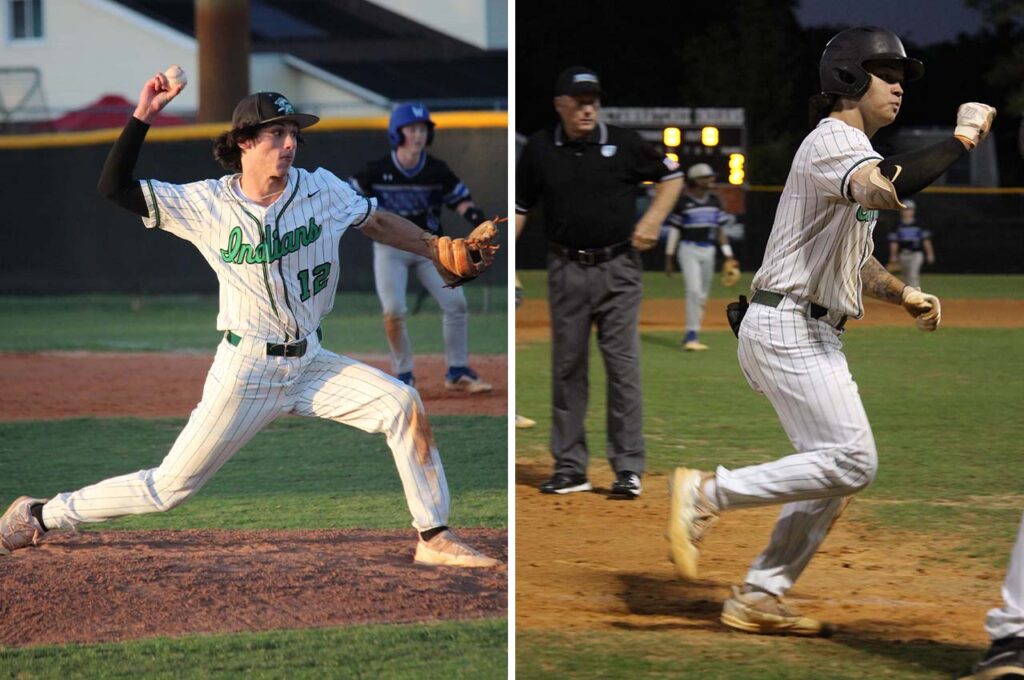 Choctawhatchee High School's Varsity Baseball team clinched a 4-2 victory over Pensacola's Booker T. Washington High School on Monday, advancing in the 2023 FHSAA Baseball District Tournaments – 5A District.
With both teams giving their all, Choctaw managed to pull ahead with a solid team effort. Junior player Jack Phan had a standout performance, contributing two hits, including a home run, and driving in two runs.
Meanwhile, Blake Garland held a strong .500 batting average with two hits, and Gant Folendore and Ryan Saffo each brought in a run.
On the pitching side, Donovan Monsees and Ashton Wasielewski shared the workload, striking out eight batters in total, and keeping the opposing team at bay.
Monsees pitched for three innings, giving up just two hits and no runs, while Wasielewski pitched four innings, allowing six hits and two runs.
Looking ahead, Choctawhatchee (8-15) faced off against Pine Forest (14-6) in a neutral playoff game last night. Details from that game will be released later today.
MILITARY
EOD Memorial ceremony set for May 6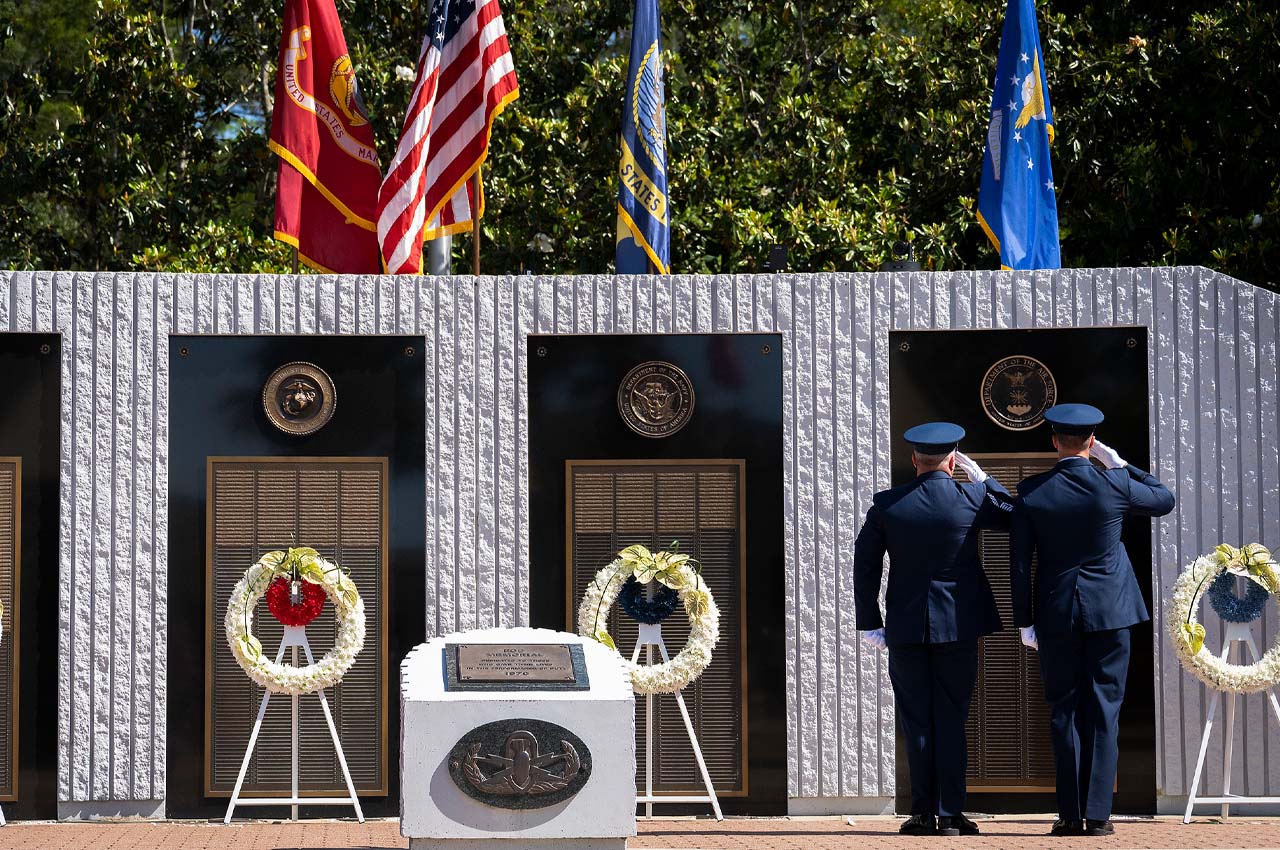 Naval School Explosive Ordnance Disposal will be hosting the 54th annual Explosive Ordnance Disposal Memorial Ceremony May 6, 2023, at 9 a.m. central in honor and remembrance of the 344 EOD Technicians that have made the ultimate sacrifice and given their lives in the line of duty.  
The original memorial structure was dedicated on June 12, 1970 in Indian Head, Maryland. It consisted of four white cenotaphs – one for each branch of service – and was faced with bronze tablets containing the names of EOD technicians whom died in the line of duty.
After NAVSCOLEOD was consolidated at Eglin, the original memorial was disassembled and redesigned. The new structure consists of a single white wall faced with four bronze tablets identifying the names of the fallen. A brick from one of the original cenotaphs was incorporated into the current memorial by entombing it within the concrete wall.
The wall currently honors 344 fallen EOD warriors from 1942 to the present.
One EOD technician will be memorialized this year, honoring the ultimate sacrifice he made for our nation: Lt. JG. Aaron P. Fowler, who died April 17, 2022 while training with the Marine Corps at Kaneohe Bay, Marine Corps Base Hawaii.
PUBLIC SAFETY
New 33-foot vessel approved for Okaloosa County Sheriff's Office to meet rising tourism demands on the water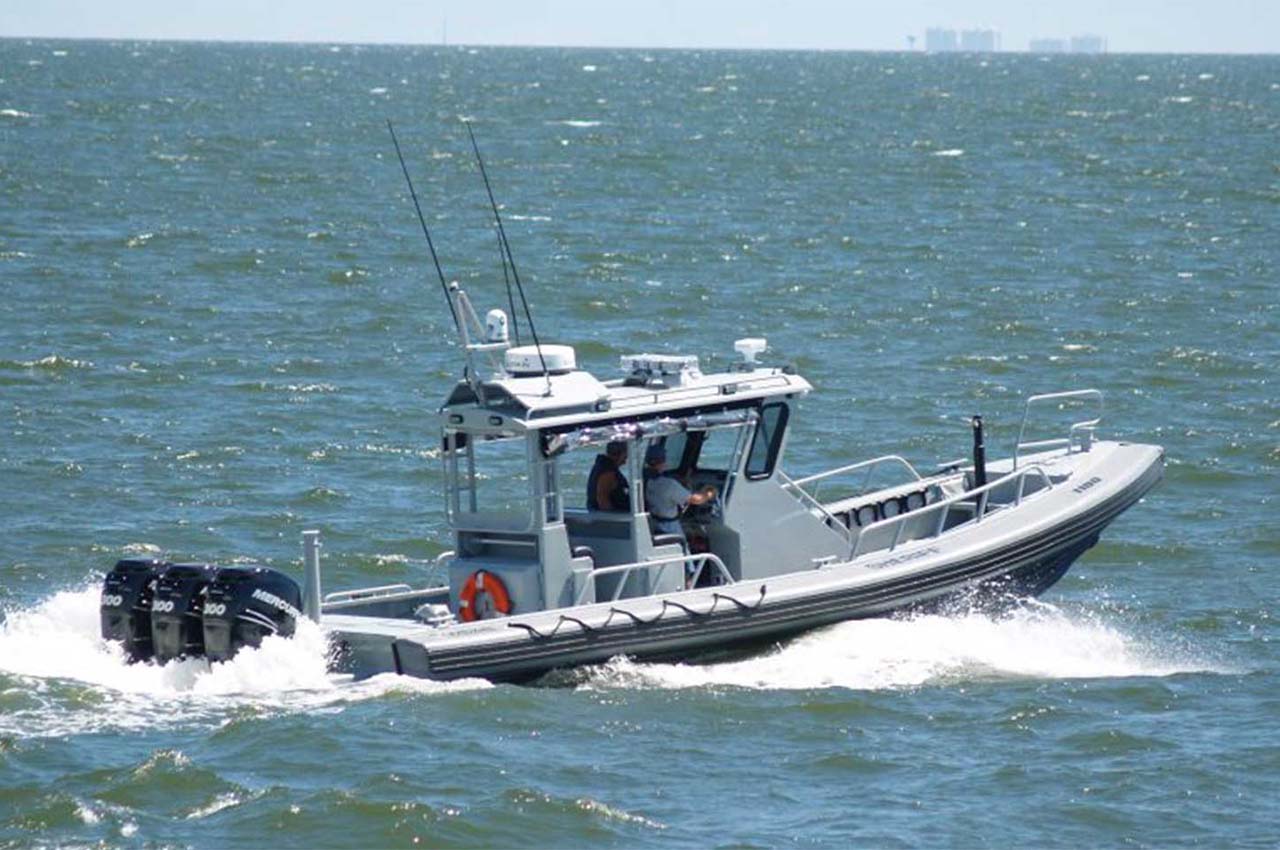 The Okaloosa County Sheriff's Office is set to receive a larger marine unit vessel after the Board of County Commissioners unanimously approved an amendment to the Sheriff's contract on Tuesday morning.
The amendment adds $462,812 for a 33-foot vessel and pickup truck, bringing the contract total to $1,114,412.
The expansion comes in response to growing tourism and the resulting increase in responsibilities for the Sheriff's Office in the area.
In 2018, the Tourist Development Council (TDC) funded a 21-foot vessel primarily for Crab Island. Since then, tourism has expanded into surrounding waterways, prompting the need for a larger boat to patrol a greater area and handle deeper waters with more agitated sea conditions. In addition, a larger pickup truck is needed to tow the heavier vessel.
As the regulations and active patrol on and around Crab Island have increased, the commercial and recreational activities have started to spread to other parts of Choctawhatchee Bay and Santa Rosa Sound.
Captain Jason Fulghum of the Okaloosa County Sheriff's Office explained the situation:
"What we're seeing on Crab Island is an actual spreading out of people. They're starting to leave Crab Island and move to places like the seawall, Spectre Island in the Intercoastal Waterway, and over behind Lulu's. And with that, comes the need for a vessel that will cover more area and handle rougher sea conditions."
The new 33-foot vessel, identified to address patrol issues encountered with the smaller boat, will help meet the marine service needs related to tourism growth, according to Fulghum. The new boat is a Silver Ships AM1100 vessel.
The new 33-foot vessel is needed for several reasons:
Expanded area of operations: As tourism increases and spreads to other parts of Choctawhatchee Bay and Santa Rosa Sound, the Sheriff's Office is required to patrol a larger area with more diverse and challenging conditions.
Adverse sea conditions: A larger vessel is better equipped to handle rougher waters and more agitated sea conditions, providing a safer work platform for deputies and ensuring a more effective response to incidents.
Handling larger offender vessels: The marine unit has seen an increase in the size of pontoon boats they encounter during patrols. Larger rental vessels, often double-decker pontoons, are becoming more common, and the current 21-foot boat struggles to maintain control during vessel stops. Captain Fulghum shared an example: "I couldn't control the vessel I was up against because it was so much larger than the vessel that I was operating."
Enhanced safety: A larger vessel will improve the Sheriff's Office's ability to respond safely in adverse sea conditions, ultimately increasing safety for both residents and visitors in Okaloosa County.
"When you conduct a vessel stop with a boat, what you have to do is you have to actually pull up next to the boat and tie off to it. It's called hip tying," he explained on Tuesday morning to the Commissioners. "When you're doing that with a vessel that's larger than your vessel, it's very difficult to maintain control steerage over that vessel."
The lead time puts the vessel into service 18-24 months from now and the truck into service in November or December 2023.
OK, that's all I have for you this morning! I hope you have a great Wednesday! 
p.s. What did you think of this morning's newsletter? Hit the reply button and let me know!
Published with ♥ by Get The Coast.
Did someone forward you this email? Subscribe here.
124 Eglin Parkway SE Fort Walton Beach, FL 32548