TOGETHER WITH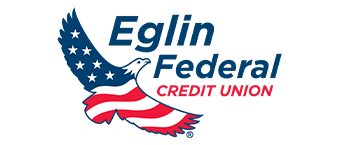 Good morning!
The Okaloosa County Sheriff's Office has released their 2022 Spring Break Breakdown on zero tolerance for underage possession of alcohol.
The OCSO issued 659 notices to appear to underage drinkers during Spring Break, ranging in age from 14-years-old to 20.
144 of those notices went to high school students.
502 were issued in the Destin area
153 on Okaloosa Island
4 others in the rest of Okaloosa County
MILITARY
Former Eglin commander passes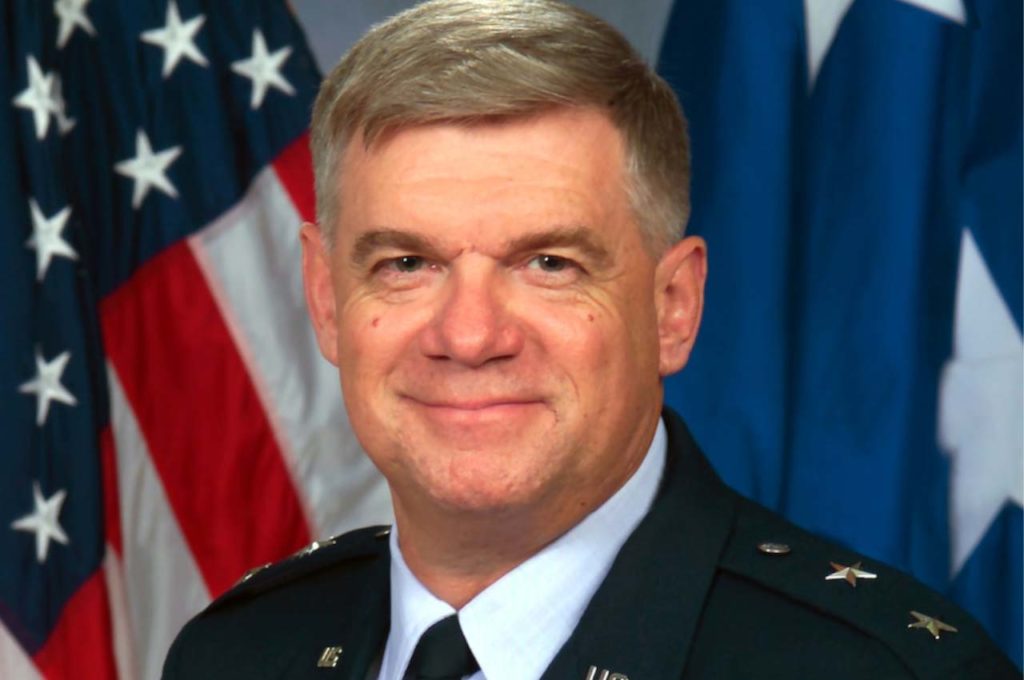 The 96th Test Wing announce the passing of retired Maj. Gen. Robert W. Chedister, former Air Force Program Executive Officer for Weapons and Air Armament Center commander from 2001 to 2005.
General Chedister was born in Hazen, Ark., and entered the Air Force as a distinguished graduate of the University of Arkansas ROTC program, where he earned a bachelor's degree in electrical engineering.
The general earned a master's degree in electrical engineering from the Air Force Institute of Technology and a second in management from Troy State University. He was also a graduate of the Industrial College of the Armed Forces.
General Chedister served as:
A test squadron commander
Deputy commander of operations for a test wing
Systems program director for a major weapon system
Test center commander
Program executive officer
General Chedister was a command pilot with more than 3,000 flying hours as a fighter pilot and test pilot.
SPONSORED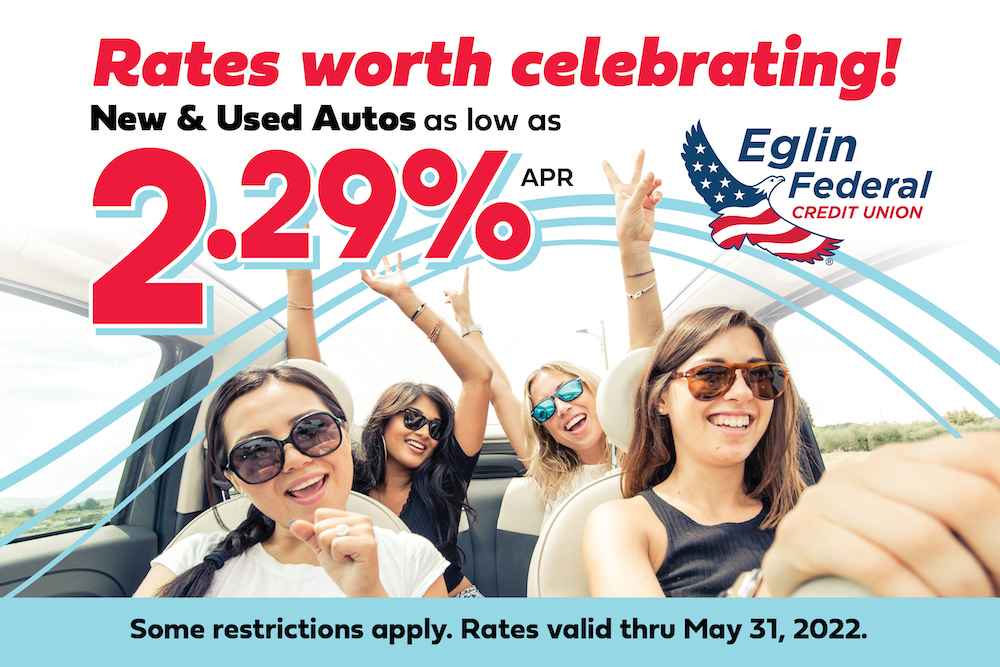 Get a new or used auto loan with rates as low as 2.29% APR for up to 66 months (some restrictions apply).
PUBLIC SAFETY
Man's body found floating in Chocatwhatchee Bay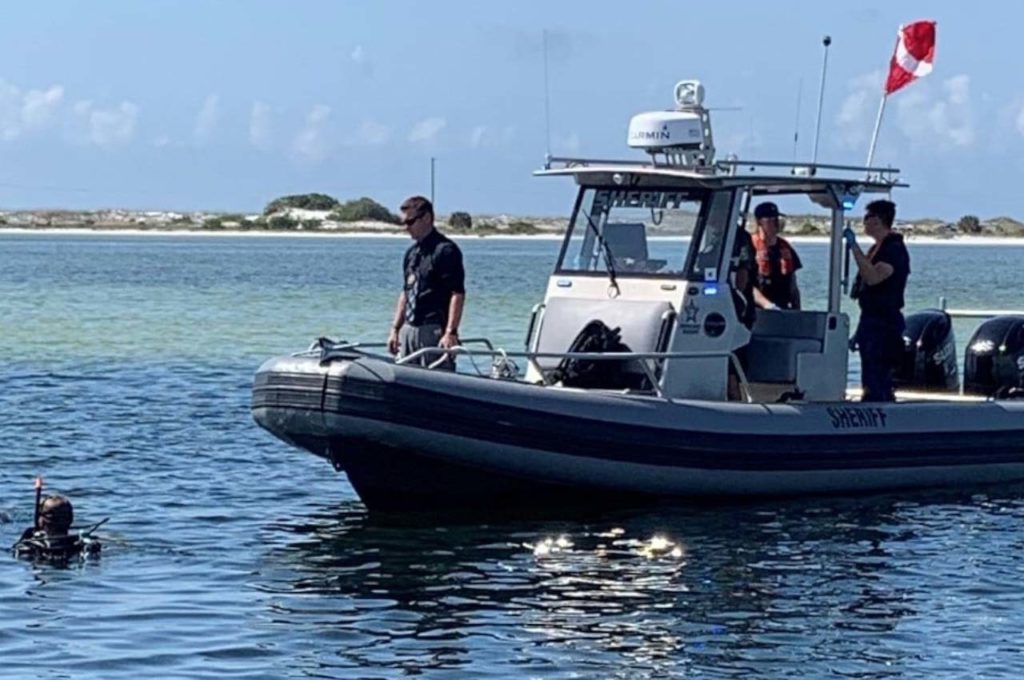 On Wednesday, May 4th, the Okaloosa County Sheriff's Office Marine Unit and Dive Team members recovered a man's body found floating about 500 yards offshore of the Gulf Islands National Seashore in Choctawhatchee Bay.
Investigators say they found no obvious signs of foul play and that initial indications are the person drowned. However, an autopsy will be conducted to determine the exact cause of death.
Individuals on a waverunner first spotted the man's body floating face down in the bay Wednesday morning and called 9-1-1, according to the OCSO.
The victim was wearing multiple shirts, shorts, and socks, but had no identification in his pockets. The OCSO is working to determine and confirm his identity.
WEATHER
Severe weather this morning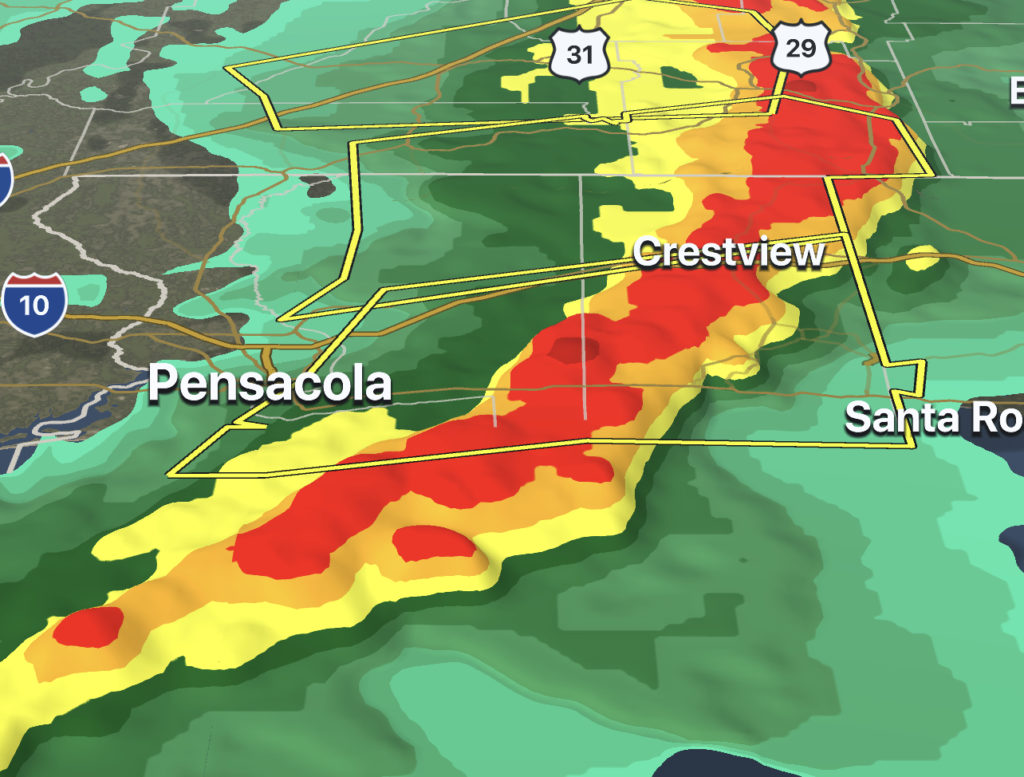 The National Weather Service in Mobile has issued a severe thunderstorm warning for southern Okaloosa County and southeastern Santa Rosa County this morning.
At 5:19am, a severe thunderstorm capable of producing a tornado was located 9 miles west of Laurel Hill, or 12 miles north of Crestview, moving at 50mph.
"This severe weather event has proven to be rather active so far and begun much earlier than anticipated," said Okaloosa Public Safety Director Patrick Maddox at 5:30am this morning. "A line of storms currently advancing eastward across the western Florida panhandle and south central Alabama will exit east of the area by 630 am."
Damaging wind gusts to 70 mph have already been observed with these storms.  Although this line of storms will exit to the east, our area will remain favorable for severe storm development until approximately mid-afternoon, according to Maddox.
Locations impacted include: Wright, Fort Walton Beach, Crestview, Niceville, Destin, Eglin AFB, Milton, Valparaiso, Gulf Breeze, Mary Esther, Bagdad, Ocean City, Lake Lorraine, Oriole Beach, Navarre, Shalimar, Cinco Bayou, Pensacola Beach and Navarre Beach.
THE WEEKENDER
A few things to do this weekend
Want your event featured? Add it to our events calendar!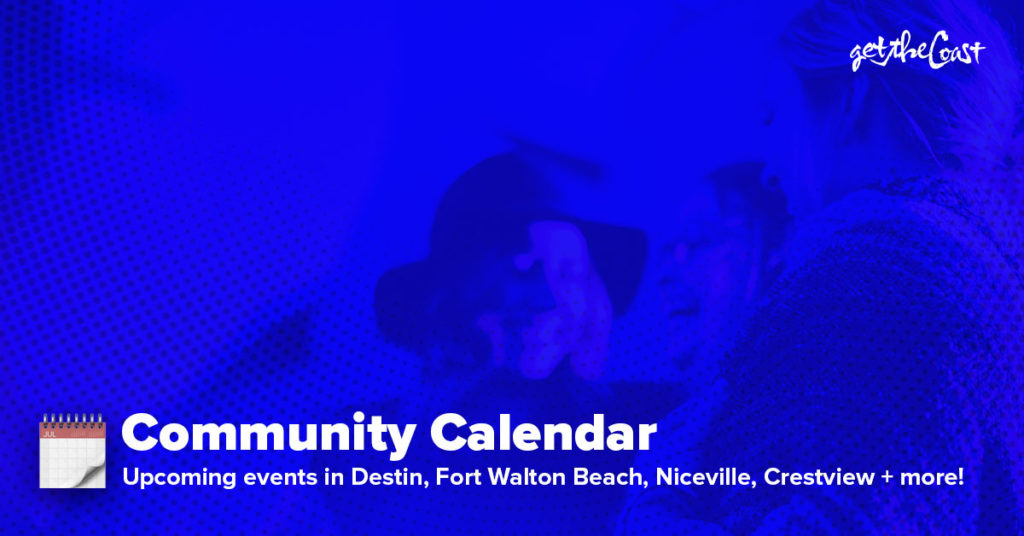 May 6, 2022 – Sip N' Stroll Gallery Night at J.Leon Gallery – View
May 6, 2022 – 10th Annual Destin Rotary Cajun Crawfish Bash – View
May 6, 2022 – 'Concerts at the Landing' in Downtown Fort Walton Beach – View
May 7, 2022 – Jazz in the Park – Free – View
May 7, 2022 – Step One Automotive Hosts the Saving with Soul Adoption Event – Free – View
May 7, 2022 – OPEN AIR ART DAY at Artful Things Niceville – Free – View
May 7, 2022 – HH Arts Gallery Night – Free – View
May 7, 2022 – The Junior League of the Emerald Coast's Down & Derby Fest – $50 – $100 – View
May 7, 2022 – Downtown FWB Art Walk sponsored by Artesano Boutique! – View
May 8, 2022 – 'Lionfish Restaurant Week' kicks off in Destin – View
Looking ahead
May 12, 2022 – Encaustic Scenes Workshop at Artful Things Niceville – $47.50 – View
May 12, 2022 – MKAF's Concerts in the Village: Yacht Rock Revue – $12. – $30 – View
May 14, 2022 – Downtown FWB FARMERS MARKET at the Landing! – – View
May 14, 2022 – Emerald Coast Open Lionfish Tournament and Festival – Free – View
May 14, 2022 – "Citrus Splash" Acrylic Pour at Artful Things Niceville – $77.50 – View
May 14, 2022 – The Art of Resin Pours with Barbara Suhadolnik – $150 – View
May 19, 2022 – MKAF's Concerts in the Village: Six Piece Suits – $12. – $15 – View
FUN FOR THE KIDS
Niceville Children's Spray Park now open for the season
This local Niceville coverage is made possible thanks to Realtor Lisa A. Norton! Support those who support our local news coverage!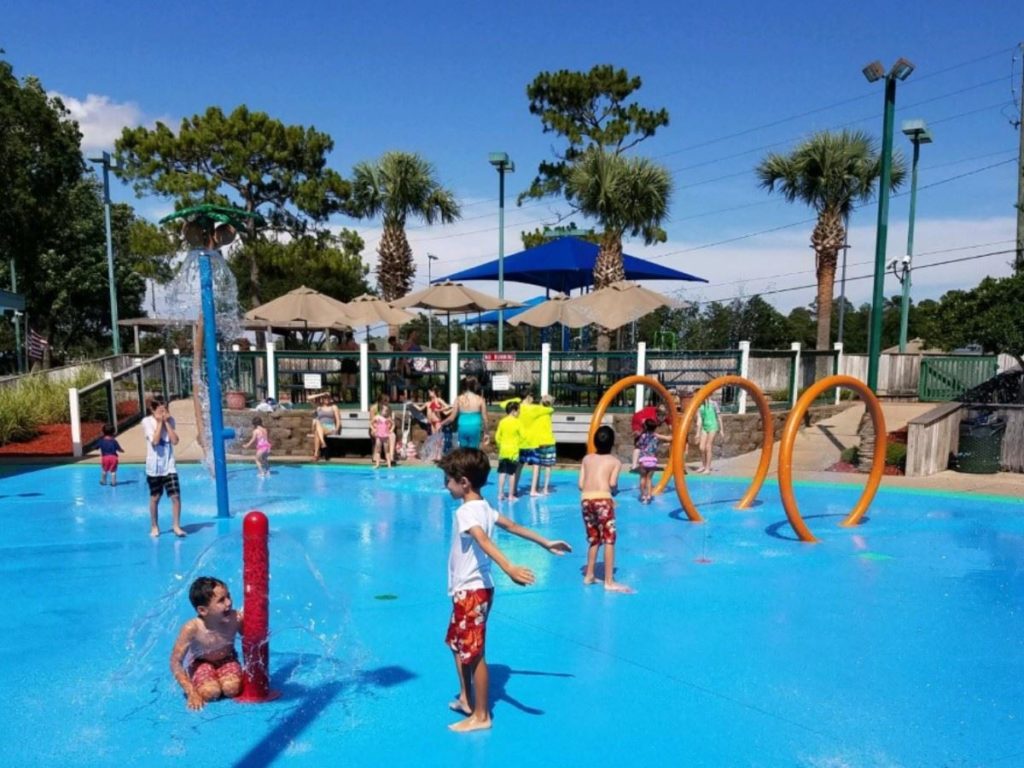 As of Wednesday, May 4th, 2022, the Niceville Children's Spray Park is now open for the season.
New hours of operation are in place for the park.
The park is open Wednesday-Saturday from 10:00am – 5:00pm, Sunday from 12:00-5:00pm.
The park is closed on Mondays and Tuesdays.
Park features
The Spray Park opened in the summer of 2006 and quickly became a popular place for children to have a great time cooling off during the hot days and warm evenings.
The Spray Park has two palm trees: one that sprays water from the leaves, and one that has coconuts that fill up and drop water frequently, soaking those below.
A Blue Heron will surprise children by soaking them as they walk by.
Magic Mushrooms spray water all around and make a tent for the children to hide under while watching others play.
"The children have a great time cooling off during the hot days and warm evenings, and comfortable tables, chairs, and umbrellas are available for the adults to relax and enjoy watching the children play," said the City of Niceville.
Park closures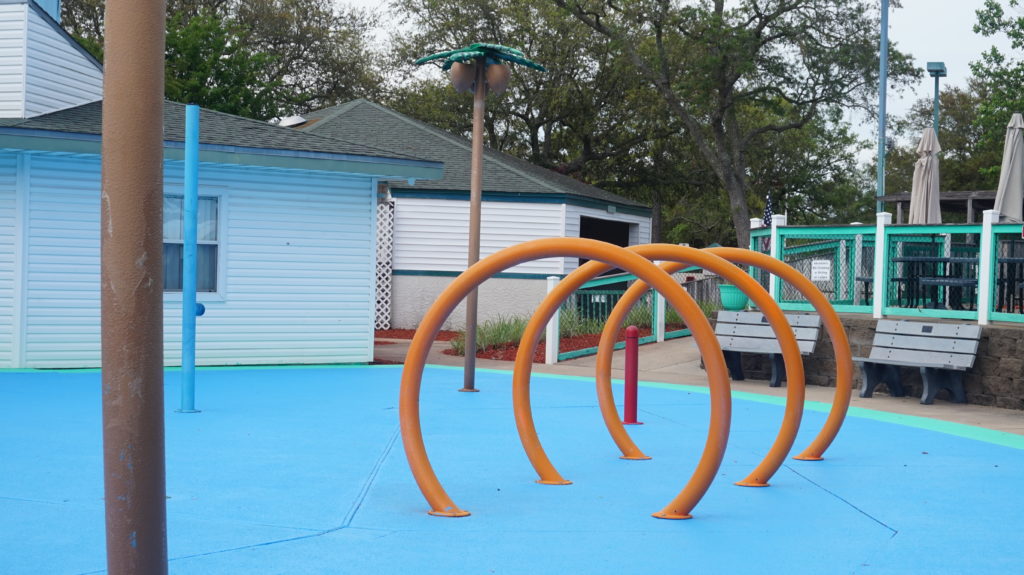 The City of Niceville will close the Children's Park whenever the safety of park visitors is in question. The park attendant may close the park at their discretion due to weather conditions. For example, the park will close when:
The heat index exceeds 95°F
The wind chill drops below 40°F
It begins to rain (It takes approximately two hours for the park to dry sufficiently and reopen following rainfall)
Lightning is spotted in the area
The Niceville Children's Park is located in the Civic Center Complex on Partin Drive North, across from Ruckel Middle School at 204-A Partin Dr N, Niceville, FL 32578
OK, that's all I have for you this morning! Have a great Friday! I hope that all of the mothers out there have an awesome Mother's Day weekend ❤️
p.s. What did you think of this morning's newsletter? Hit the reply button and let me know!
Published with ♥ by Get The Coast.
Did someone forward you this email? Subscribe here.
124 Eglin Parkway SE Fort Walton Beach, FL 32548