TOGETHER WITH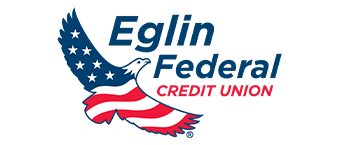 Good morning!
Do you like to play video games? Well, the Destin Library will host Game Night for Grown-Ups on May 19th from 4:00 to 6:00 p.m. No one under 16 allowed!
There will be old-school tabletop games like Sorry and Monopoly along with newer games like Mantis and Happy Little Dinosaurs.
Additionally, there will be a Nintendo Switch provided, or participants are welcome to bring their own, and gameplay can be projected on the big screen so spectators can enjoy the competition.
The Oculus system will also be set up with dozens of VR games available.
Plus free popcorn for all participants.
FOOD+DRINK
Ruby Slipper now open in Destin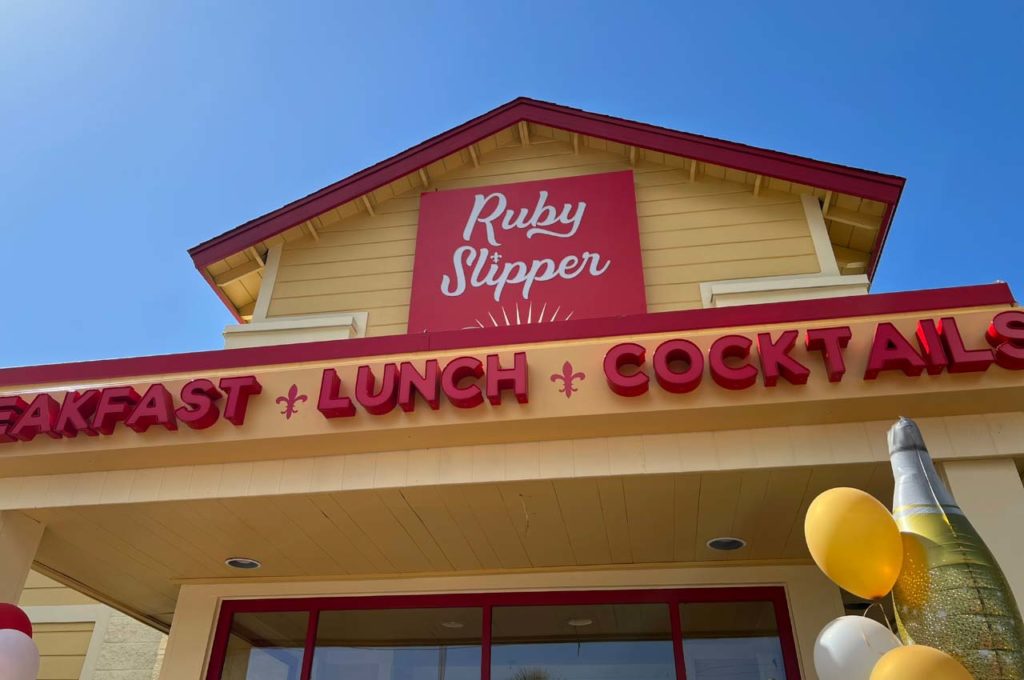 New-Orleans born, all-day brunch restaurant Ruby Slipper celebrated the opening of its Destin, Fl., location on Wednesday with a ribbon-cutting and grand opening event.
The restaurant offers a lively and inviting atmosphere and is open seven days a week for breakfast, brunch, lunch and cocktails at 34902 Emerald Coast Pkwy.
The 5,549 square foot restaurant features indoor seating for approximately 140 guests, including bar seating because there's no bad time for a Bacon Bloody Mary.
"Brunch is so much more than a meal. It's a culture. A lifestyle. Something just happens at a brunch table and we're excited to bring our point of view and experience to the beautiful Florida Panhandle and make it accessible every day of the week" said Peter Gaudreau, CEO of Ruby Slipper Restaurant Group.
"Destin is a natural next step for our expansion along the Gulf Coast with restaurants already in Mobile, Orange Beach and Pensacola. We think the Destin area captures that sense of New Orleans hospitality and southern charm that Ruby Slipper is all about," added Gaudreau.
In addition to the ribbon cutting, Ruby Slipper also had a check presentation as part of its opening celebrations. The restaurant donated $10,000 to the nonprofit, Food For Thought, an organization fighting childhood hunger in the local area. Funds were raised at the restaurant's preview events held this past week and attended by the local community.
Ruby Slipper's concept sets out to celebrate the undeniably craveable & creative flavor of brunch front and center, everyday. The menu offers inspired and playful twists on traditional Southern brunch favorites, including Eggs Benedicts, Beignets, Bananas Foster Pain Perdu and White Chocolate Bread Pudding Pancakes, as well as eye-opening cocktails.
Ruby Slipper in Destin is part of the Ruby Slipper Restaurant Group's larger expansion across the Southeast region, which includes locations in Louisiana, Alabama and Florida, Tennessee, North Carolina and South Carolina.
SPONSORED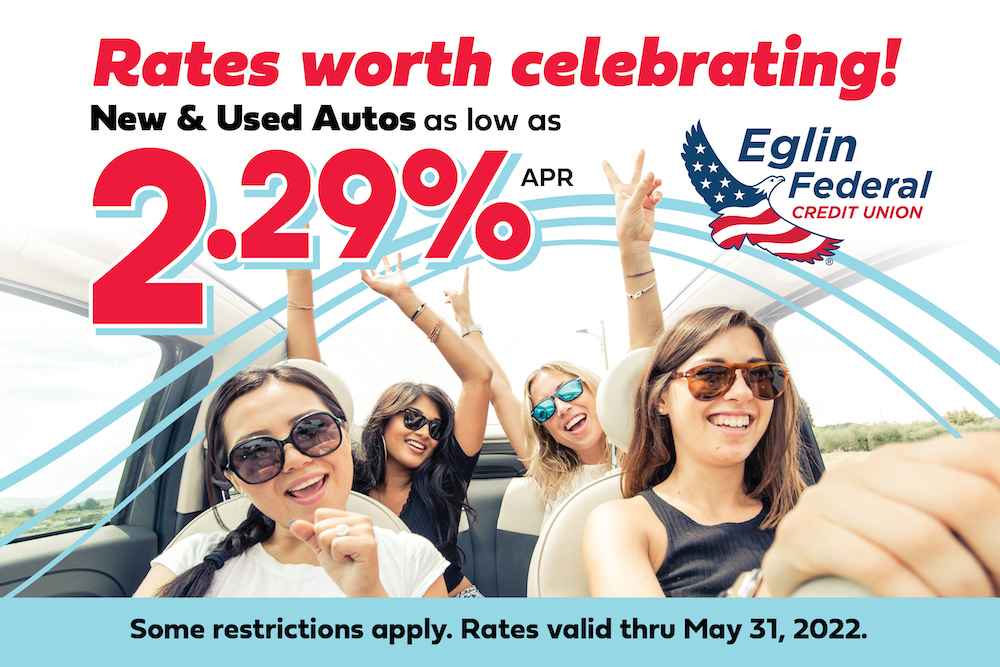 Get a new or used auto loan with rates as low as 2.29% APR for up to 66 months (some restrictions apply).
GIVING BACK
Battle of the Badges starts today in Crestview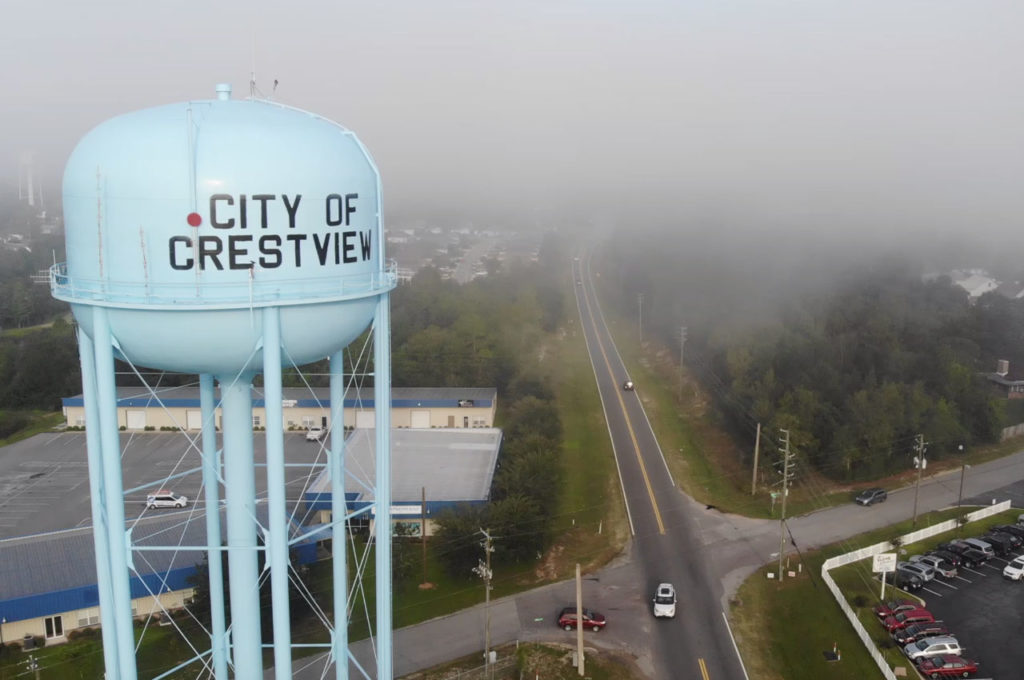 Beginning today, May 9th, the City of Crestview Fire Department and Police Department are competing in the "Battle of the Badges" food drive, benefitting Food for Thought.
They are going head-to head in a friendly competition to raise food items for kids and youth in Okaloosa County to have a meal on the weekends when otherwise they may not have the opportunity to eat.
The department (badge) with the most donations gets their vehicles washed by the other department.
Here is what they are collecting from May 9 – 16:
Granola bars
Snack crackers
Breakfast bars
Applesauce
Fruit cups
Peanut butter
Jelly
Pop-top soup
Pop-top tuna
Chef Boyardee
Battle of the Badges ends on Monday, May 16, at the end of the work day.
Fire Department drop-off locations: 
Station 1, 321 West Woodruff Avenue
Station 2, 2106 P.J. Adams Drive
Station 3, 585 Brookmeade Drive
Dispatch, located on the backside of City Hall
Police Department drop-off location: 
Police Department headquarters, 201 Stillwell Blvd
TRAFFIC
Okaloosa and Walton County Traffic Advisory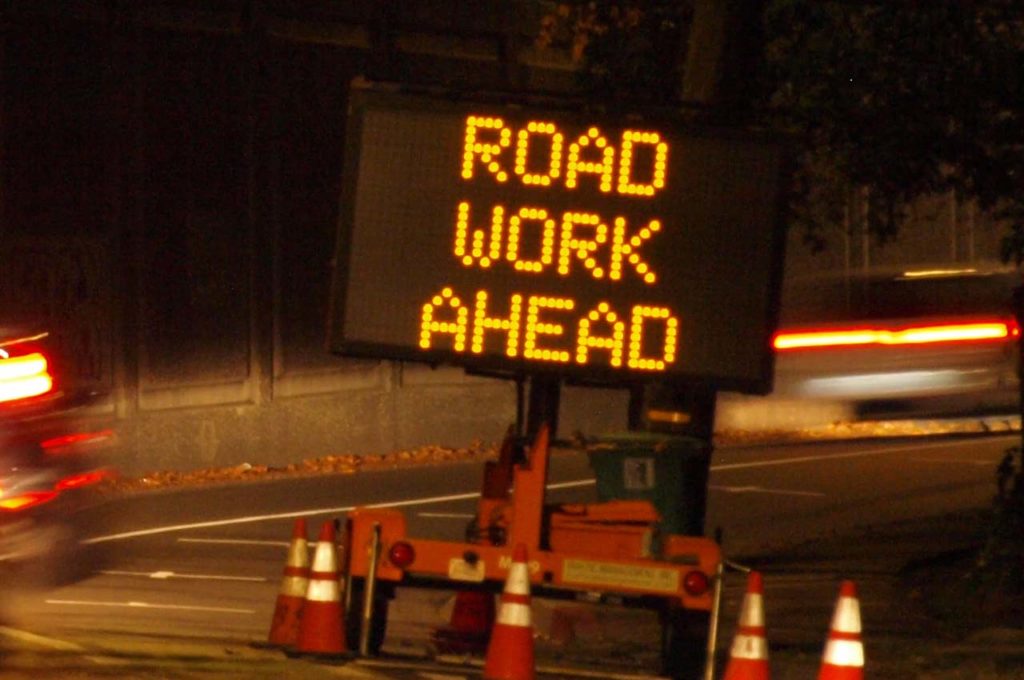 Drivers will encounter traffic disruptions on the following state roads in Okaloosa and Walton counties as crews perform construction and maintenance activities.
Okaloosa County:
State Road (S.R.) 85 (South Ferdon Boulevard) Bridge Rehabilitation over FG&A Railroad – There will be intermittent lane closures from 9 p.m. to 5:30 a.m. Sunday, May 8 through Friday, May 13 as crews clean, repair, and seal areas of the bridge.
S.R. 85 Improvements from S.R. 123 to Hospital Drive- Drivers will encounter intermittent southbound single-lane closures between S.R. 123 and Shoal River Bridge as crews place sod along the inside and outside shoulder. The closures will not occur during the peak travel time of 5 a.m. through 10 a.m. One travel lane will always remain open and access to private property and driveways will be maintained.
S.R. 20 (John Sims Parkway) Resurfacing Project- Drivers may encounter intermittent outside westbound lane closures from Edge Avenue to west of the Rocky Bayou Bridge from 9 p.m. to 6 a.m. Sunday, May 8 through Thursday, May 12. The lane closures are required to repair and construct sidewalk along the north side of the roadway.
S.R. 4 Bridge Replacement at Blackwater River – Motorist will be shifted to the new roadway and bridge Wednesday, May 11. In addition, intermittent daytime lane closures Monday, May 9 through Friday, May 13. Drivers are reminded the speed limit has been reduced to 45 MPH through the work zone.
Interstate 10 (I-10) Routine Maintenance West of S. R. 85 (Exit 56)– Motorist will encounter intermittent eastbound lane closures near mile marker 54 from 8 p.m. to 5 a.m. Monday, May 9 through Thursday, May 19 as crews repair guardrails.
S.R. 397 (W John Sims Parkway) Routine Utility Maintenance in Valparaiso – Motorists can expect lane closures from 9 a.m. to 3 p.m. Monday, May 9 through Thursday, June 2 as crews perform utility maintenance.
S.R. 20 Turn Lane Construction between Hospital Street and North Palm Boulevard – Motorists can expect outside westbound lane closures at the new ALDI grocery storefrom 9 a.m. to 5 p.m. Monday, May 9 as crews perform paving operations.
U.S. 98 Widening from Emerald Bay Drive to Tang-O-Mar Drive – Drivers will encounter intermittent turn lane closures at U.S. 98 signalized intersections, from 9 p.m. to 5 a.m.The temporary closures are required to place traffic signal detection loops and striping.
Drivers are reminded to use caution, especially at night, when traveling through a work zone and to watch for construction workers and equipment entering and exiting the roadway.
FROM THE STATE
Largest tax relief package in Florida's history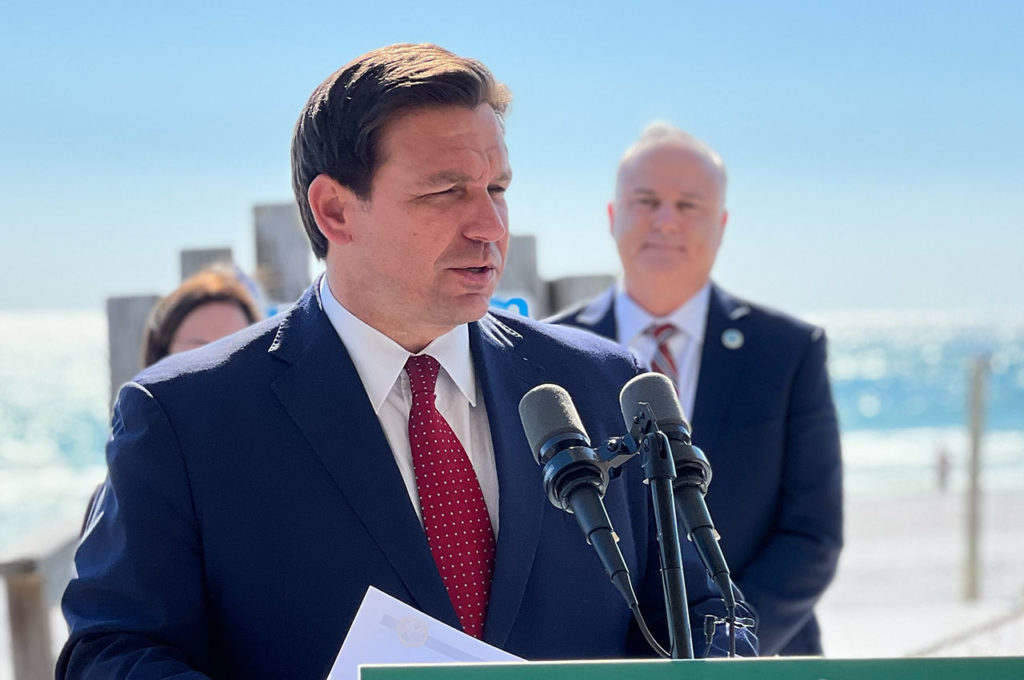 Last week, Governor Ron DeSantis signed House Bill 7071 which provides more than $1.2 billion of tax relief for Floridians.
The bill provides for ten sales tax holidays for a variety of items commonly purchased by Florida families, including fuel, diapers, disaster supplies and, tools.
A one-pager on the bill can be found here.
"In Florida, we are going to support our residents and help them afford the goods that they need," said DeSantis. "Florida has been fiscally responsible, so we are in a good position to provide meaningful relief for families, right now."
The 10 tax holidays are:
A one-month Fuel Tax Holiday from October 1, through October 31, 2022, saving Floridians $200 million by lowering the price of gas by 25.3 cents per gallon.
A 3-month sales tax holiday for children's books from May 14 through August 14, 2022, providing $3.3 million in tax relief.
A one-year sales tax holiday from July 1, 2022, through June 30, 2023, for baby and toddler clothes and shoes, providing $81.5 million in tax relief.
A one-year sales tax holiday from July 1, 2022, through June 30, 2023, for children's diapers, providing $38.9 million in tax relief.
A 14-day Back-to-School sales tax holiday from July 25 through August 7, 2022, for clothing, shoes, backpacks, and school supplies, providing $100 million in tax relief.
A 14-day Disaster Preparedness sales tax holiday from May 28 through June 10, 2022, for supplies such as flashlights, radios, tarps, batteries, and fire extinguishers, providing $25.6 million in tax relief.
A 7-day Tool-Time sales tax holiday from September 3 through September 9, 2022, for tools and other home improvement items, providing $12.4 million in tax relief.
A two-year sales tax holiday from July 1, 2022, through June 30, 2024, for impact resistant windows, doors, and garage doors, providing $442.8 million in tax relief.
A 7-day Freedom Week from July 1 to July 7, 2022, providing a sales tax exemption for specified admissions and items related to recreational activities, providing $70.6 million in tax relief.
A one-year Energy Star Appliances sales tax holiday from July 1, 2022, through June 30, 2023, for washing machines, clothes dryers, water heaters, and refrigerators, providing $78.5 million in tax relief.
Additionally, permanent tax relief provided in the legislation consists of various sales tax exemptions, corporate income tax credit expansions, and ad valorem tax and exemption provisions that will generate an additional $190 million in tax savings over two years and $140 million annually after that.
You can find additional information about the tax holidays at floridarevenue.com/SalesTaxHolidays.
SCHOOLS
FWBHS expands their construction program with new classroom and shop spaces
This local coverage is made possible thanks to ERA American Real Estate! Support those who support our local news coverage!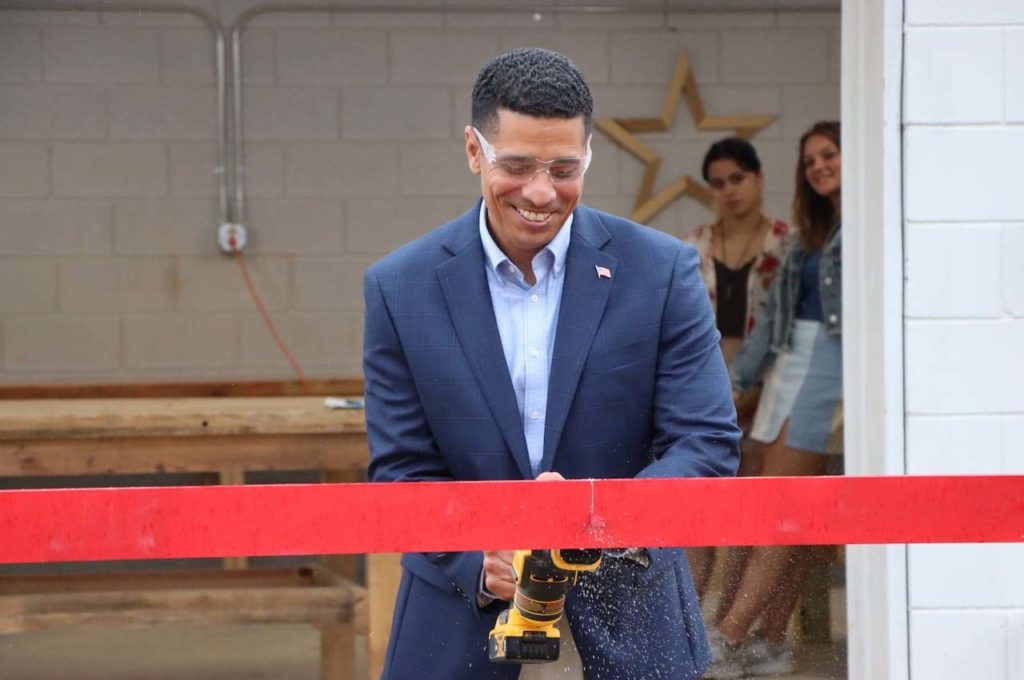 On Friday, May 6th, the Fort Walton Beach High School CTE Carpentry Program hosted a Board Cutting ceremony to celebrate their new classroom and shop spaces.
This is the first year the Vikings have had a CTE Carpentry program with students collectively earning over 150 HBI PACT CORE and HBI PACT Green Building industry certifications.
"I am proud to see another successful Career and Technical Education program in the Okaloosa County School District reinforced by local industry and community members such as Mr. Alan Baggett, Mayor Rynearson, Councilman David Schmidt, and several other special guests," said Superintendent Marcus Chambers.
According to Chambers, the FWBHS program is currently in the process of partnering with the City of Fort Walton Beach Parks and Recreation department to help revitalize local parks, starting with Liza Jackson Park.
Second-year students will work with Habitat for Humanity to help frame houses that are being built.
"These projects offer hands-on practice and community service opportunities for students," added Chambers.
The Building Industry Association of Okaloosa and Walton Counties was in attendance for the event, with representatives Jason Carducci (president) and VP Alan Baggett.
"Mr. Baggett proposed to us that we need to make sure that the CTE programs that we have are feeding the local industry," said Chambers. "So that's what we want to do with our CTE courses. We're able to have students go from high school to the workforce or high school to college or the military, but then have the ability to come back."
Go deeper: On Wednesday, April 20th, the Okaloosa County School District Career and Technical Education (CTE) Department celebrated 136 seniors from around the district with a "CTE signing day." These are students who plan to continue in their CTE field of study whether that be going to college, going into the military, or going directly into the workforce.
These students have acquired skills in areas like Cybersecurity, Biomedical, Welding, Programming, Carpentry, Automotive, Engineering, and Culinary.
OK, that's all I have for you this morning! I hope you have a great Monday!
Remember that the Lionfish Restaurant Week is happening right now in Destin. I ate at Dewey Destin's last night at the kick-off and the blackened lionfish was really good! Today it's at Crab Trap Destin 🙂
p.s. What did you think of this morning's newsletter? Hit the reply button and let me know!
Published with ♥ by Get The Coast.
Did someone forward you this email? Subscribe here.
124 Eglin Parkway SE Fort Walton Beach, FL 32548