May 11, 2023
|
Reading time:
15 mins
TOGETHER WITH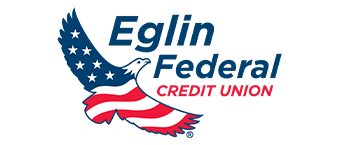 Good morning!
Cumulus Media has partnered with Eglin Federal Credit Union and Step One Automotive Group to provide a FREE lunch to anyone who has served or is currently serving our country.
The 14th Military Appreciation Free Lunch is on Wednesday, May 17th from
11 am to 1 pm. Current and former military service members can enjoy a free lunch at one of four locations:
Hot Head Burritos in Mary Esther and Crestview
Fazoli's in Mary Esther
PoFolks in Niceville
Let's get to more news this morning…
PARKS+REC
Fort Walton Beach to invest $60,000 in new playground equipment for two city parks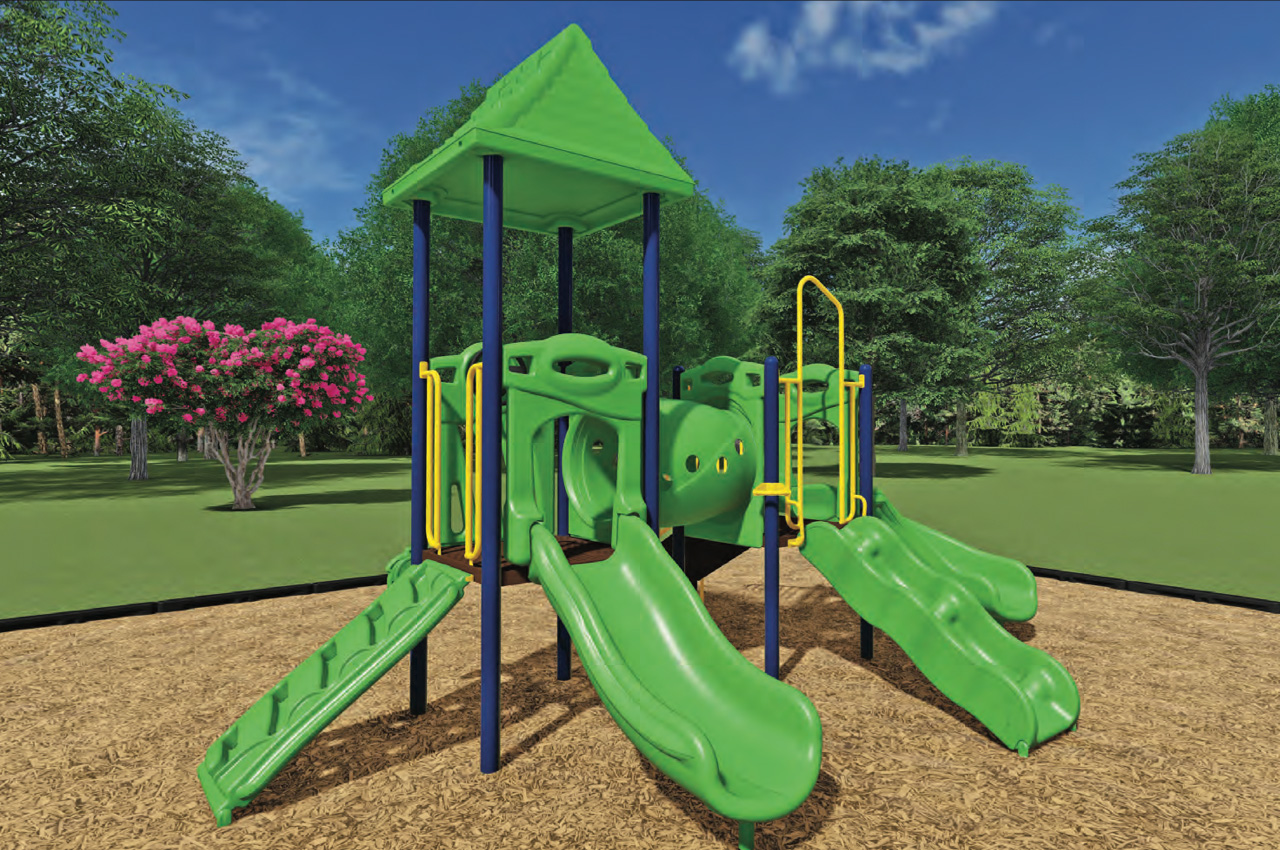 On Tuesday night, the Fort Walton Beach City Council approved $60,000 in new playground equipment for Vesta Heights Park and Garnier's Beach Park.
The city currently maintains 23 playground units across Fort Walton Beach, and each year, the Recreation & Cultural Services Department allocates funds to update playground equipment as necessary, determined by factors such as usage and age.
This year, Vesta Heights Park and Garnier's Beach Park were identified as the top priorities for equipment updates and replacements, according to the city. The playground at Vesta Heights Park is next in line for additional equipment, while the playground at Garnier's Beach Park requires a complete replacement due to safety concerns with the previous set, which has since been removed.
After a substantial discount of $16,318.18, the total cost for the purchase and installation of the new playground equipment for both parks will be $59,909.73, just under the budgeted amount.
This investment comes just a week after the all-inclusive Cecelia Park renovation. That park is the result of a collaboration between resident Alison Martin, her daughter Emily, City Manager Jeff Peters, and a host of others. Located at Cecilia Park, the $140,000 project offers a space where children of all abilities can play together without barriers.
The city council did not provide a specific timeline for the installation of the new playground equipment, but Recreation Director Tiffiny Corcoran told Get The Coast that the lead time on the playgrounds is roughly 10-12 weeks, and the shade structures will be 12-16 weeks. 
The city should be able to order these within the next few days. Further updates on the playground improvements will be provided as they become available.
SPONSORED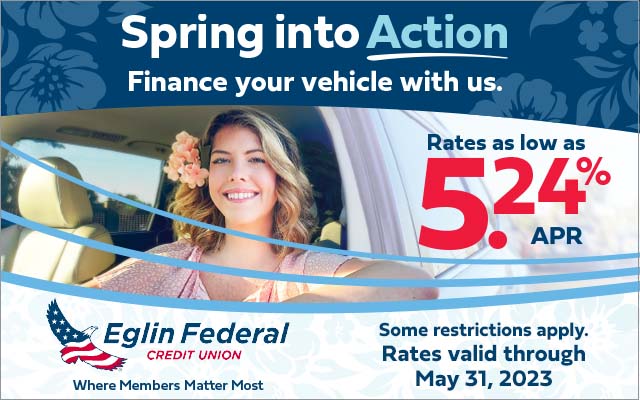 Spring into Action and finance a new or used vehicle with Eglin Federal Credit Union.
With auto loan rates as low as 5.24% APR, make a beeline to drive the car or truck you want. Learn more at eglinfcu.org/auto.
Some restrictions apply. Rates valid through May 31, 2023.
SCHOOL
Niceville High School Band set to host Vendor Fair to fundraise for 2024 Rose Bowl Parade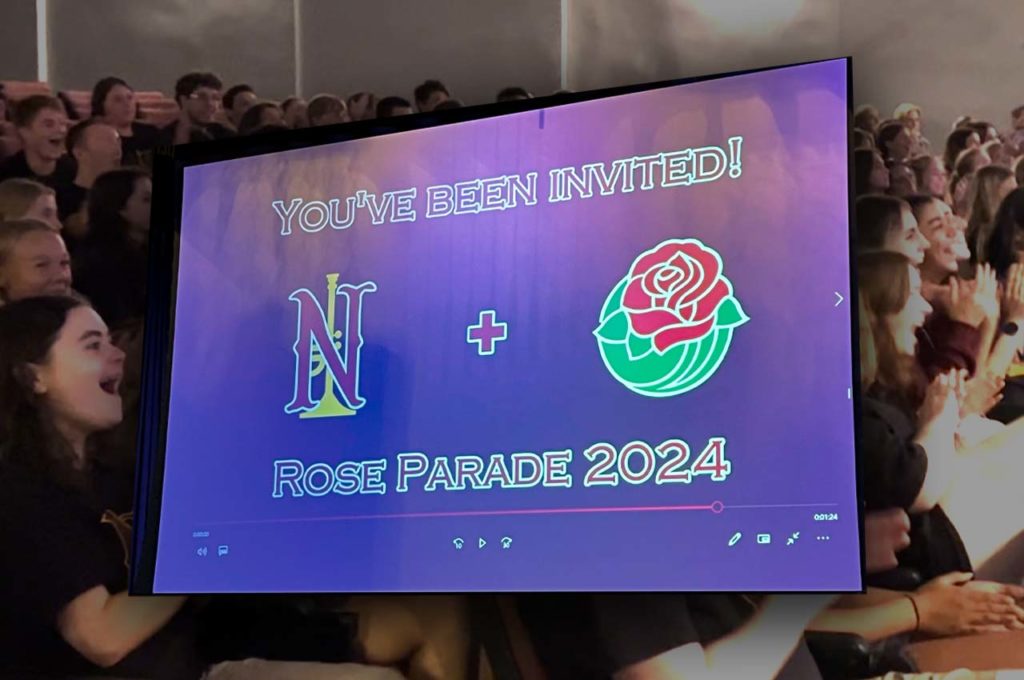 On January 1, 2024, as football fans across the nation gear up for an exciting day of college football, the spotlight will shine on the Niceville High School Eagle Pride Marching Band as they represent Okaloosa County in the esteemed 2024 Tournament of Roses Parade in Pasadena, CA.
This nationally renowned parade draws over 37 million television viewers and approximately 700,000 spectators annually, making it a remarkable opportunity for the band.
Notably, the Eagle Pride Marching Band has achieved the rare distinction of being invited back for a third time.
The journey to the Tournament of Roses Parade is no small feat, as it entails organizing the participation of approximately 250 students, chaperones, and directors. Each student must raise $3250 to cover expenses such as airfare from Destin-Fort Walton Beach Airport to Los Angeles, charter bus transportation within the city, hotel accommodations, and meals during the six-day trip.
Over the past few months, students have engaged in various fundraising initiatives, including the Daily Dose fundraiser, Super 50/50 drawing, and sales of items like chocolate bars and spa gift cards. Additionally, local organizations and businesses have generously provided sponsorships to help offset the costs.
A prominent upcoming fundraiser, set to capture the attention of the community, is the Vendor Fair hosted by the band at Niceville High School. Taking place in the school's parking lot on Saturday, May 13, from 9 AM to 1 PM, this event will showcase over 35 local small businesses and feature four food trucks.
Attendees will have the chance to enter drawings for donated items, including a Caribbean cruise for two, graciously contributed by Grueninger Music Tours, the travel agency assisting the band with their itinerary.
A portion of the food truck sales will be donated to the band.
The event is free to attend, and in case of inclement weather, it will be moved to the Niceville High School Gymnasium. For more information and a complete list of vendors, interested individuals can visit the event webpage on Facebook at www.Facebook.com/nicevillevendorfair.
In preparation for their performance at the Rose Parade, the band will rehearse from mid-July and continue through Christmas Break. In the end, each student will dedicate over 200 hours to perfecting their music and marching techniques.
Looking ahead, in August, the band plans to host a Pickle Ball tournament and food truck festival at the Niceville Senior Center. Local businesses interested in becoming corporate sponsors for the band are encouraged to visit the Eagle Pride sponsorship website at www.Nicevilleband.com and click on the sponsorship link.
SCHOOL
Okaloosa County School District hosts 'Take Stock in Children STARS' Ceremony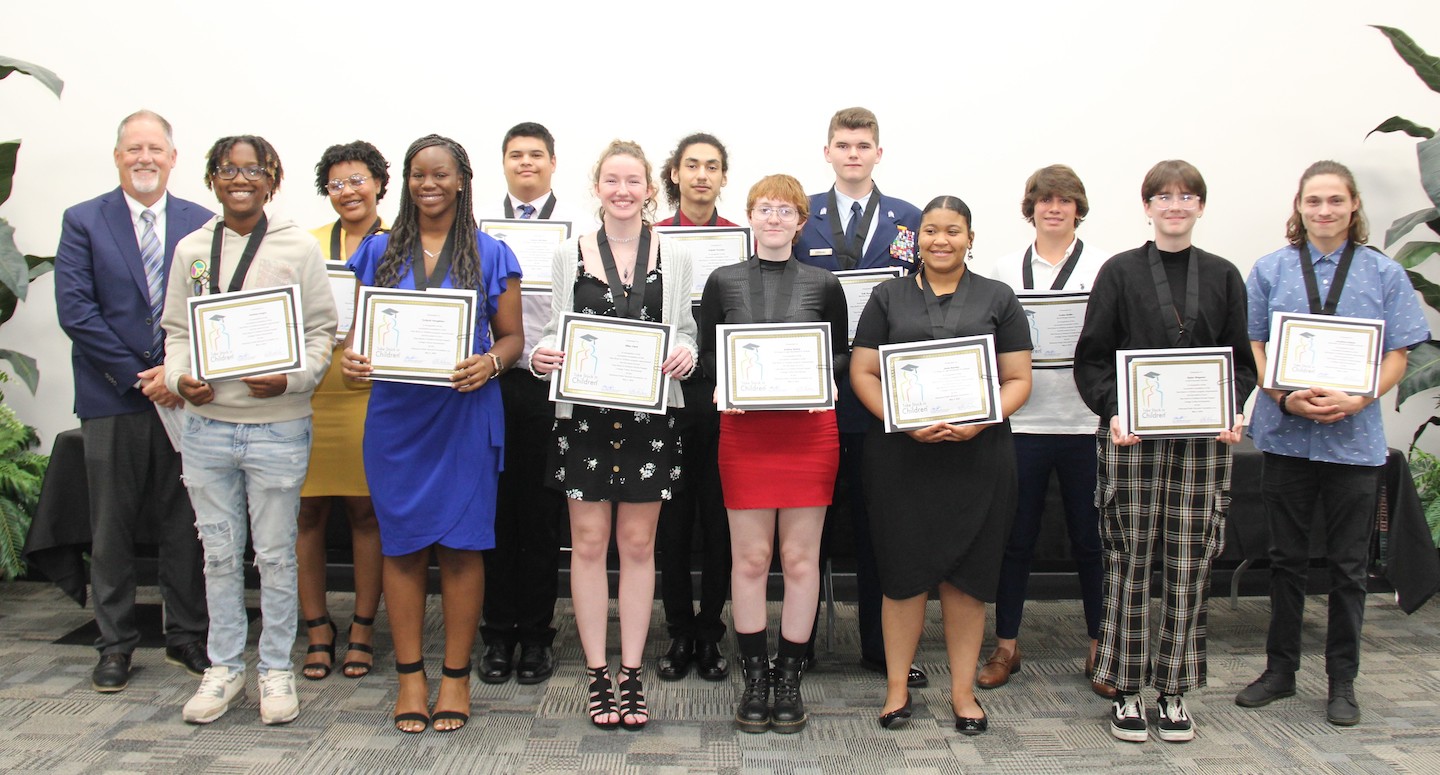 On Thursday, May 4, 2023, the Okaloosa Public Schools Foundation (OPSF) celebrated the achievements of 14 graduates and welcomed 17 newly selected scholars at the Niceville Community Center during the annual 'Take Stock in Children STARS' ceremony.
This event marked the 26th year of the OPSF's sponsorship of the Take Stock in Children (TSIC) program, which aims to empower deserving Okaloosa County students and provide them with post-secondary scholarships.
The evening was graced by special guest speakers, including TSIC alumna Justice Woods and TSIC Leader 4 Life Fellow Tyniyah Haughton. Both speakers shared their personal experiences and emphasized the transformative impact the program and their mentors have had on their lives.
"Take Stock in Children is positively changing the lives of deserving Okaloosa County students through the support of caring mentors and the opportunity to be awarded tuition scholarships to the post-secondary institutions of their choice," stated Deputy Superintendent Steve Horton, highlighting the program's mission and significance.
The Take Stock in Children Scholarship Program is a unique and innovative initiative that provides scholarships to deserving youth who may not have the opportunity to attend college due to their families' financial situations. Eligible students with commendable academic performance, attendance, and disciplinary records, as well as meeting the income criteria, are invited to apply for these scholarships.
Each student selected by the Foundation signs a contract, along with their parent or guardian, pledging to maintain a good school record, remain drug and crime-free, and engage in weekly meetings with a community-based mentor. Scholars who uphold the terms of their contracts are awarded tuition scholarships to their chosen post-secondary institutions.
Superintendent Marcus Chambers expressed his pride in the Take Stock in Children program graduates, saying, "We are incredibly proud of our Take Stock in Children program graduates. They have worked incredibly hard, and I wish them success in their future endeavors. It's exciting to see this program grow as we welcome more students and provide the support they need to succeed."
The 2023 Take Stock in Children Graduates from Okaloosa County schools were recognized during the ceremony.
Baker School
Kayleb Wagner – Choctawhatchee Electric Cooperative Scholar
Choctawhatchee High School
Emily (Emerson) DeSimone – Panhandle Job Fair Foundation Scholar
Jonathan Dutton
Dylan Wagoner – Linda Evanchyk Scholar
Collegiate High School
Amyas Worthen – Florida Power and Light Northwest FL Scholar
Crestview High School
Sydney Ganey – Florida Power and Light Northwest FL Scholar
Tyniyah Haughton
Fort Walton Beach High School
Adriana Asque
Jania Bartley – Florida Power and Light Northwest FL Scholar
Angelo Posadas
Adria Womack – Cindy and Michael Gates Scholar
Niceville High School
Riley Clark
Caden Gatlin – David Morgan Scholar
Erik Sirmans – Mid-Bay Rotary Scholar
Each student was recognized for their achievements and received various scholarships from generous donors and organizations.
Moving forward, the newly selected scholars will be paired with mentors in the upcoming school year. Individuals interested in learning more about the TSIC program or becoming a mentor for a scholar can visit the OPSF website.
THE WEEKENDER
A few things to do around town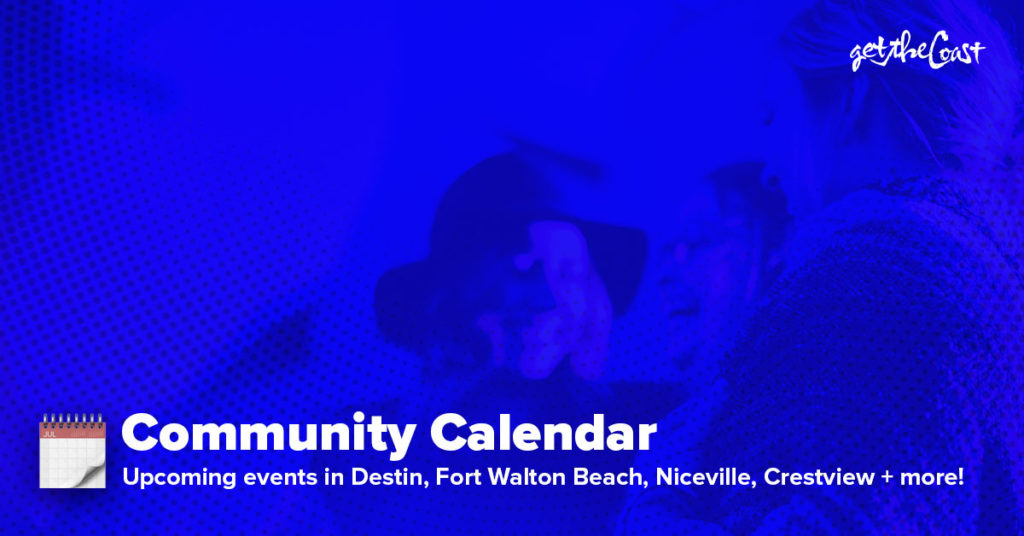 May 11, 2023 – Concerts in the Village: Lucky Chops – View
May 12, 2023 – Singo Music Bingo at The Island Resort Lounge – View
May 12, 2023 – Mother's Day Paint Party with Pat Roberts – $40.00 – View
May 12, 2023 – Forever Country by the Fort Walton Beach Community Chorus – $15 – View
May 13, 2023 – Mothers Day Farmers Market at the Landing! – View
May 13, 2023 – My Chemical Cocktail – $50 – View
May 13, 2023 – Karaoke at The Island Resort Cabana – View
May 13, 2023 – Forever Country by the Fort Walton Beach Community Chorus – $15 – View
May 14, 2023 – Mother's Day Buffet at Beach House Bar & Grille – $20 – $75 – View
May 14, 2023 – The Destin Commons Market – View
May 14, 2023 – Mother's Day Brunch at The Island Resort – $30 – $65 – View
May 14, 2023 – Forever Country by the Fort Walton Beach Community Chorus – $15 – View
May 15, 2023 –  Pirate Show  – Free – View
Looking ahead
May 16, 2023 –  Movies On The Beach: "ZOOTOPIA"  – Free – View
May 17, 2023 – Military Appreciation Free Lunch – Free – View
May 17, 2023 – C.A.R.E.ing for Turtles – $15 – View
May 17, 2023 – Wednesday Night Concert Series at The Village of Baytowne Wharf – Free – View
May 18, 2023 – Bubbly Baytowne – Free – View
May 18, 2023 – Wag the Flag – View
May 18, 2023 – Concerts in the Village: Yacht Rock Revue – View
May 19, 2023 – 20th Annual Bob Hope Memorial Charity Golf Classic – $250 – View
May 20, 2023 – Karaoke at The Island Resort Cabana – View
May 22, 2023 –  Pirate Show  – Free – View
May 23, 2023 –  Movies On The Beach: "MOANA"  – Free – View
May 24, 2023 – C.A.R.E.ing for Turtles – $15 – View
May 24, 2023 – Wednesday Night Concert Series at The Village of Baytowne Wharf – Free – View
May 25, 2023 – Planetarium Special Feature: Arabian Nights – $8 – $12 – View
May 25, 2023 – Concerts in the Village: Sinfonia Gulf Coast feat. Morgan James and Symphonic Soul – View
PUBLIC SAFETY
Off-duty Okaloosa Deputy receives 'Life Saving' Award after rescuing mom and daughter from dog attacks
An off-duty Okaloosa County Sheriff's deputy, Trevor Valentine, was honored with the OCSO Life Saving Award for his heroic actions. Valentine saved a Crestview mother and her 2-year-old daughter from a horrifying dog attack on the day after Christmas last year.
While enjoying a quiet day with his family, Deputy Valentine heard desperate cries for help echoing in the distance. Unable to pinpoint the origin of the screams, he jumped into his truck and followed the distressing sounds. His search led him to a house where he found a woman lying in the fetal position on the ground in the backyard, fending off an attack by two large dogs.
Without wasting a moment, Deputy Valentine sprang into action. He managed to secure both dogs in an enclosed back porch, effectively preventing any further attacks. It was then he noticed the woman was not alone in her ordeal.
Underneath her was her 2-year-old daughter, Sophia, who had also been attacked by the dogs. The deputy observed injuries on Sophia's head and face. Swiftly, he used his shirt to apply pressure to the wounds, simultaneously urging his wife to dial 9-1-1.
Sophia suffered a puncture wound on the back of her neck that penetrated her cerebellum, cranial compression fractures, and numerous lacerations on her scalp and left eyelid. These wounds required multiple stitches to reattach parts of her scalp and eyelids, according to the OCSO.
The mother, who is friends with the dogs' owners and was at the house to feed and let them out, sustained multiple puncture wounds on her left hand, right arm, and under her right eye, some of which required stitches.
In a later meeting with Deputy Valentine in January, the mother expressed her deep gratitude for his intervention, saying, "I believe Deputy Trevor Valentine's intervention saved my daughter's life." She, along with Sophia, has since fully recovered and moved out of the area.
The Okaloosa County Sheriff's Office recognized the bravery and timely intervention of Deputy Valentine. Sheriff Eric Aden presented him with the Life Saving Award, a token of appreciation for his courage and tenacity. The award was well-deserved, and the entire OCSO is relieved and thankful that Sophia and her mom made a full recovery.
OK, that's all I have for you this morning! I hope you have a great Thursday! 
p.s. What did you think of this morning's newsletter? Hit the reply button and let me know!
Published with ♥ by Get The Coast.
Did someone forward you this email? Subscribe here.
124 Eglin Parkway SE Fort Walton Beach, FL 32548