May 12, 2023
|
Reading time:
16 mins
TOGETHER WITH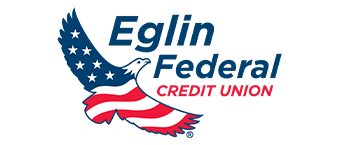 Good morning!
Happy Friday! Before we get into the news, remember…the Heron Hunt is still going on and you could win $1,000.
The herons were designed by 20 local artists, who were chosen from a pool of entries through a thorough review process. In February, the herons were unveiled and scattered throughout southern Okaloosa County.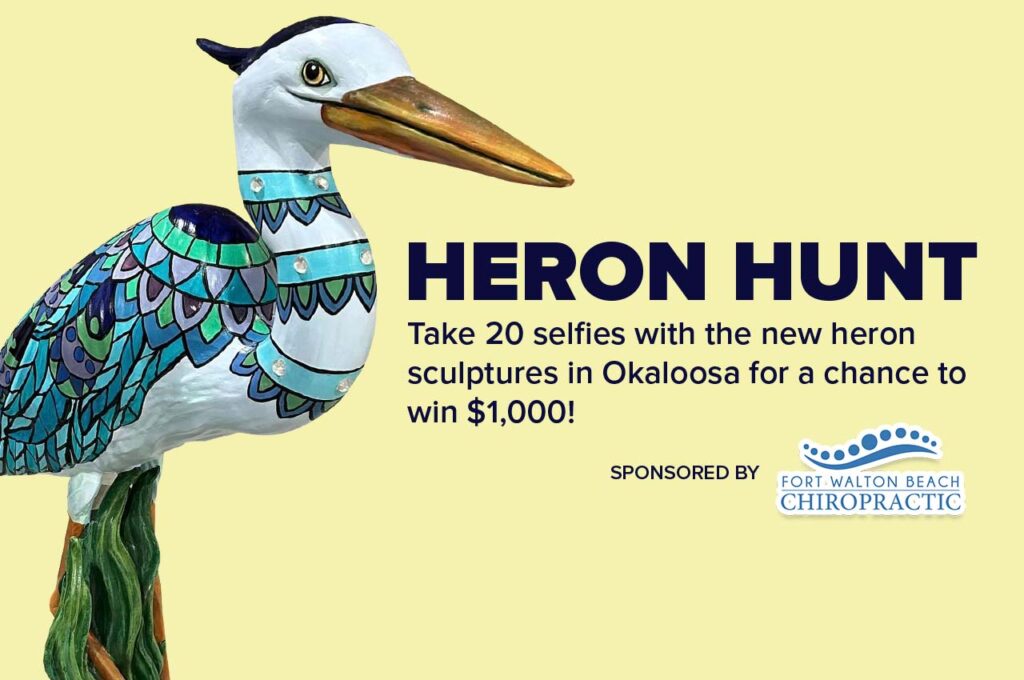 Dr. Scott Smith with Fort Walton Beach Chiropractic wants to raise more awareness throughout the community about the herons and encourage residents to get out and go see them. 
To help with this, Fort Walton Beach Chiropractic is hosting the "Heron Hunt" where one lucky participant will win $1,000. Participants have to take a selfie with each of the 20 Herons and then upload the photos to getthecoast.com/heronhunt.
Click the link above for more details!
SPORTS
Choctawhatchee High's Track and Field Team seeks community support for State Competition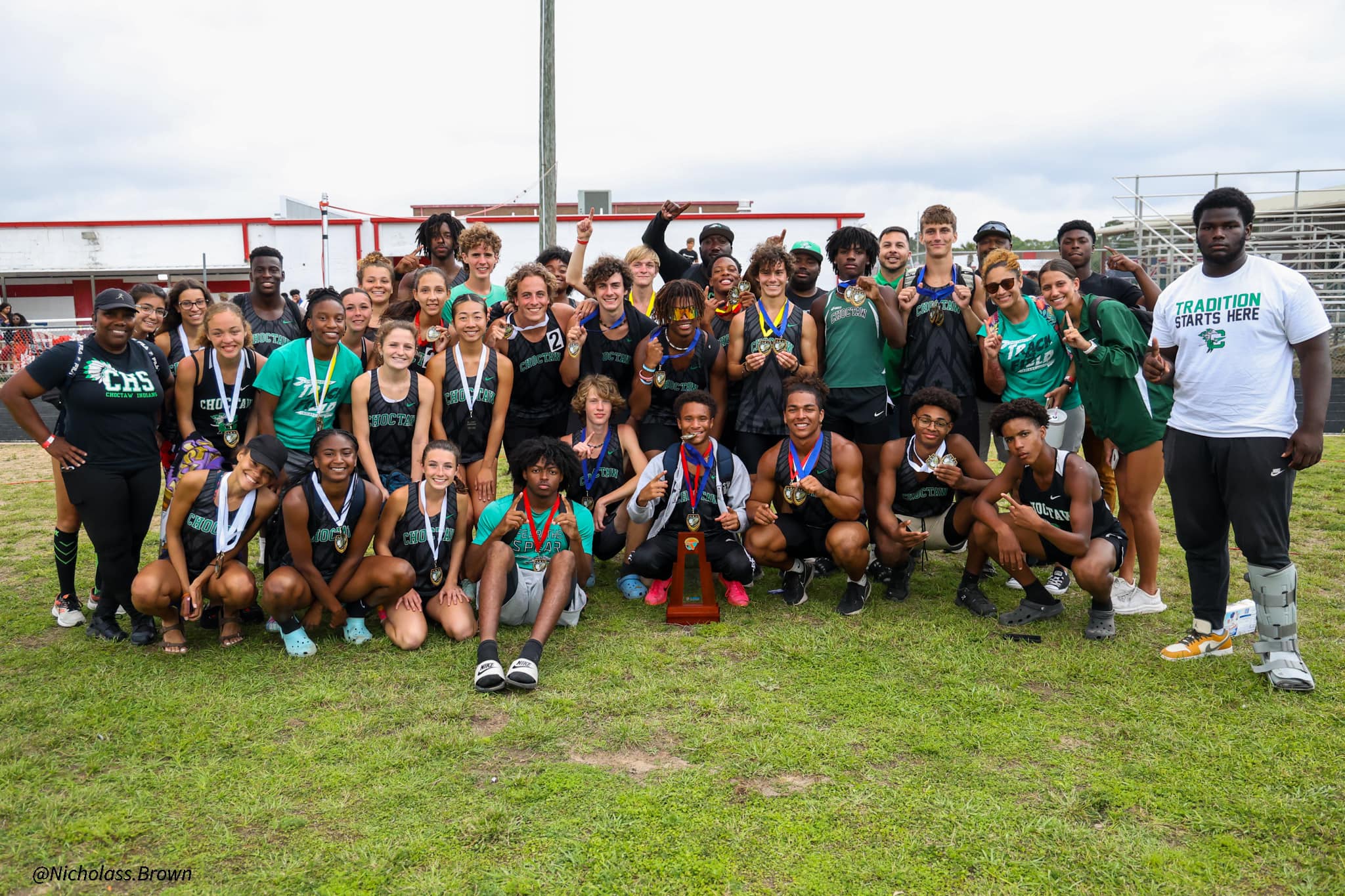 Choctawhatchee High School Track and Field team's head coach, Courtland Fuller, recently issued a heartfelt appeal to the community, asking for assistance in offsetting travel expenses for their student-athletes.
This year, a record 21 students from the "Big Green" have qualified for the state competition, a testament to their hard work and dedication on the field.
Fuller emphasized the strong positive impact the team has on the community and the athletes themselves, and how important it is to continue providing these enriching opportunities.
Due to the size of the team, the logistics of the travel to Jacksonville for the state meet pose a significant challenge. Five rental vans are required to transport the athletes, and the timing of the event necessitates a three-night hotel stay. These costs, coupled with the need for meals, have led to a significant financial demand.
"As we've had an extraordinary number of athletes qualify for the meet this year, the associated costs have increased proportionately," Fuller said. "Your contributions will be targeted exclusively to lessen the growing cost of taking a team to the State Finals."
To ensure this rewarding experience continues for their team, the Choctawhatchee Track and Field coaches are reaching out directly to local businesses, families, and friends for donations. They stress that no donation is too small and that every contribution can make a significant difference.
To incentivize donors, Fuller shared that donations of $250 or more will earn recognition on the Choctawhatchee Athletic Page and the Choctawhatchee Track and Field page on social media. This gesture aims to give public acknowledgment and appreciation to the generosity of donors who step up to support these young athletes.
"Any donation will help," Fuller implored, underscoring the team's dependence on community support in these challenging times. Donations can be conveniently dropped off directly at the school.
If you are interested in helping the team, all donations can be dropped off at the school.
SPONSORED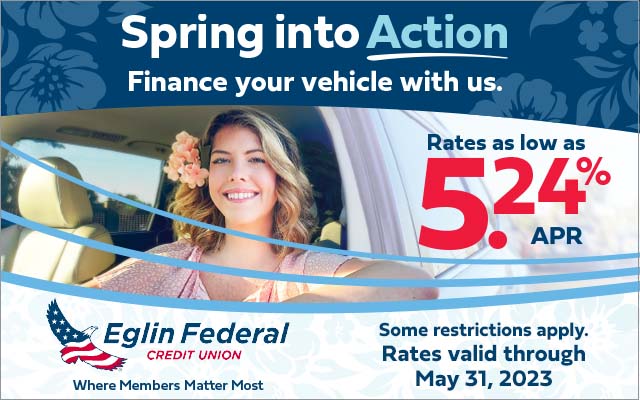 Spring into Action and finance a new or used vehicle with Eglin Federal Credit Union.
With auto loan rates as low as 5.24% APR, make a beeline to drive the car or truck you want. Learn more at eglinfcu.org/auto.
Some restrictions apply. Rates valid through May 31, 2023.
GIVING BACK
Cox recognizes 'Inspirational Student Heroes' in Okaloosa County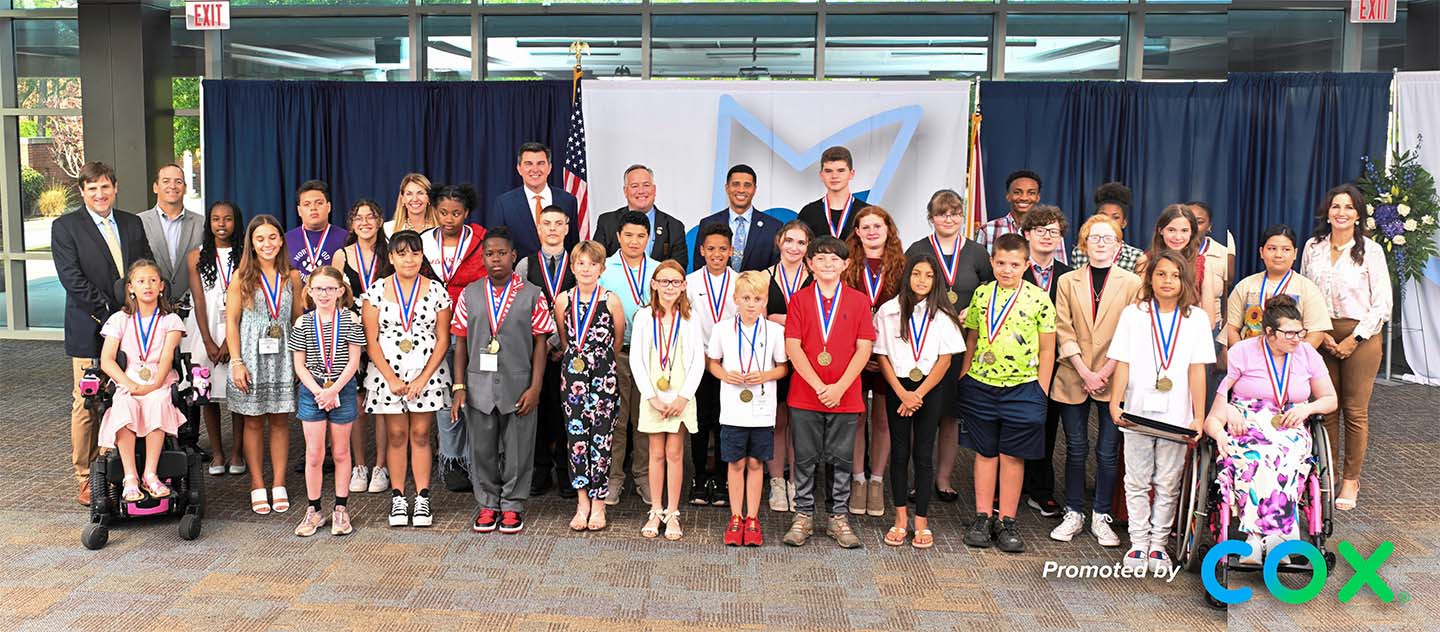 On Wednesday, May 10, 2023, Cox Communications hosted the annual Cox Inspirational Student Hero Awards in Okaloosa County, recognizing 37 students who have overcome extreme hardships in their lives. The Heroes were recognized at a ceremony at Northwest Florida State College in Niceville.
"Hearing the struggles these students have endured reminds us how difficult life can be, but our response to those adversities is what really matters," said Cox Gulf Coast Market vice president David Deliman. "It's our honor to recognize these students for everything they've accomplished in their young lives. They're true heroes and deserve their time in the spotlight."
The students were chosen by a committee of leaders at their school, due to their resilience in the face of adversity.  Whether they have overcome a loss of a family member, medical issue, difficult family situation or other hardship, they did so with a positive attitude and continued to encourage and inspire others around them. 
"We appreciate Cox Communications for hosting this event each year," stated Okaloosa Superintendent Marcus Chambers. "It is always touching to hear the students' stories and a reminder of why we as educators do what we do." 
During the event, Cox presented the students with a personalized engraved medallion and certificates of honor. The students were also presented with certificates of achievement from Congressman Matt Gaetz, State Senators Doug Broxson and Jay Trumbull and State Representatives Michelle Salzman, Joel Rudman and Patt Maney.
They also received congratulatory letters from United States Senator Rick Scott, United States Senator Marco Rubio, and Florida Governor Ron DeSantis.   
The Okaloosa County Board of County Commissioners also honored the students with a proclamation naming May 2023 as Cox Inspirational Student Hero Month in Okaloosa County. 
Okaloosa County's Cox Inspirational Student Heroes for 2023 are:
Antioch Elementary School – Damaree Wilkins
Baker School – Brayshawn Baker
Bluewater Elementary School – Donovan Roland
Bob Sikes Elementary School – Carson Newman
Bruner Middle School – Ryan Linder
Choctawhatchee High School – Alyssa Crawford
Crestview High School – Izzy Hicks
Davidson Middle School – Addison Maneen
Destin Elementary School – River Lee Miller
Destin Middle School – Mariia Iasinska
Edge Elementary School – Zakaria Williamson
Edwins Elementary School – Adrien Asque
Eglin Elementary School – Emmy Liufau
Elliott Point Elementary School – Anna McNamara
Florosa Elementary School – Ariana Najera
Fort Walton Beach High School – Dominik Quesnel
Kenwood Elementary School – Genevieve Banks
Laurel Hill School – Jalion Smiley
Lewis School – Nathan White
Longwood Elementary School – Enrique Lopez
Meigs Middle School – Susie Garcia
Niceville High School – Erik Sirmans
Northwest Florida Ballet Academie – Zoey Kocher
Northwood Elementary School – Miguel Rodriguez
Okaloosa STEMM Academy – Diego Rodriguez-Mundo
Plew Elementary School – Aiden Tupper
Pryor Middle School – Tinika Jackson
Richburg School – Alli Drake
Riverside Elementary School – Haley Markheim
Ruckel Middle School – Hailey Grisamore
Shalimar Elementary School – Charlotte Schindler
Shoal River Middle School – Marie Fensler
Shoal River Middle School – Azana Jackson
Silver Sands School – Destiny Gay
Southside Primary School – Cayden Stevick
Walker Elementary School – Ayden Foley
Wright Elementary School – Esther Rodriguez
The Cox Inspirational Student Hero Awards program began 30 years ago in New Orleans, Louisiana.  The program has spread to other Cox markets in the Southeast Region.  To date, Cox has recognized nearly 4,700 students from Lafayette, Louisiana, to Gainesville, Florida. 
THINGS TO DO
Rock Fest featuring Stone Temple Pilots set to ignite Hurlburt Field tonight!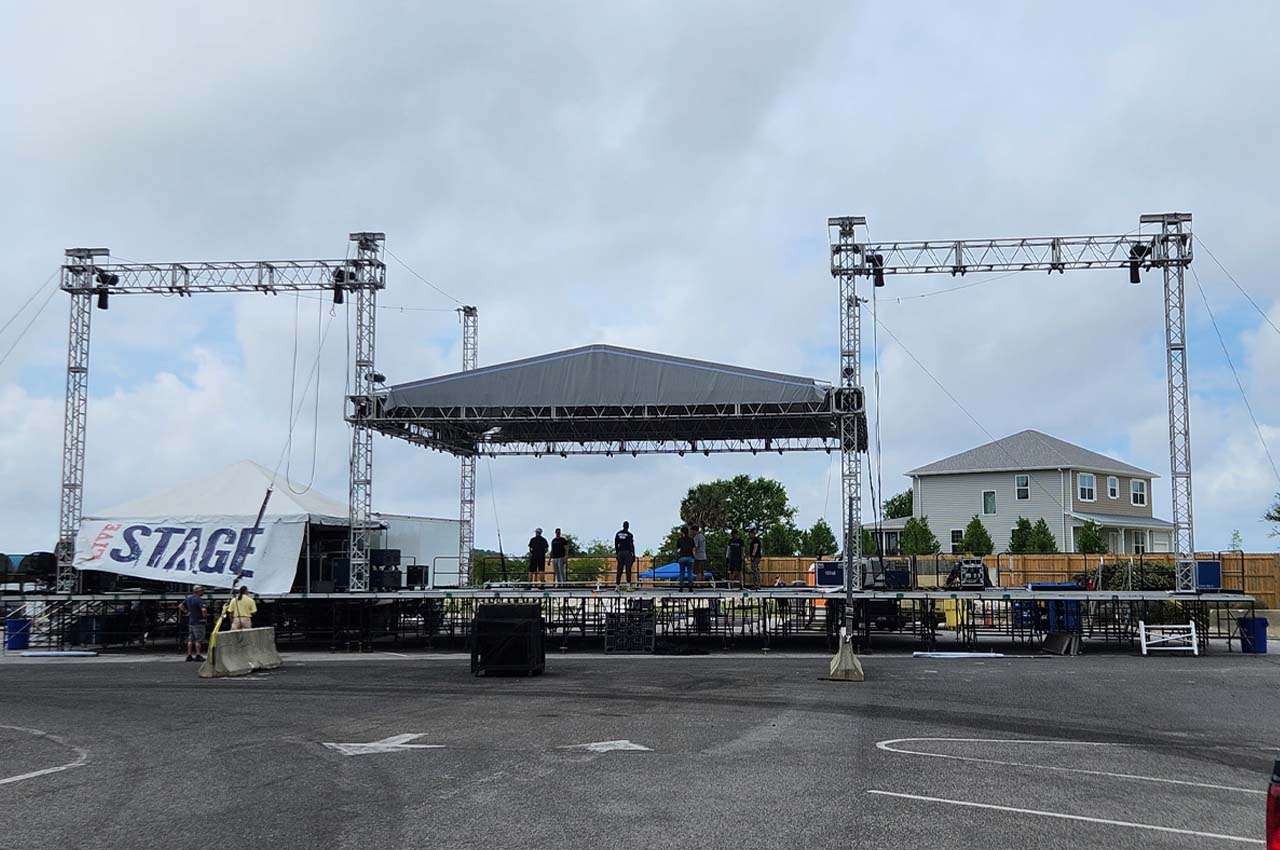 The high-octane Rock Fest is poised to rock Hurlburt Field this Friday, May 12, following the Commando Games. The free event promises an evening of live music featuring headliners Stone Temple Pilots, with Fuel and The Dirty Hooks also sharing the stage.
Doors open at 6 PM with the first chords ringing out at 6:30 PM. The concert will be held at the Outdoor Recreation and Marina on the Soundside (boat docks/parking lot). It is open to Department of Defense (DoD) Card Holders and Sponsored Guests with Hurlburt Field Base Access.
Concert-goers are encouraged to bring lawn chairs and blankets to enjoy the performances in comfort. Please note, however, that outside food and beverages are not allowed. Beer will be available for purchase on a cash-only basis.
For those wondering about parking, there will be no on-site parking at The Soundside. Instead, shuttles will be available from two locations: Exchange/Commissary Parking Lot and the 505 CCW Parking Lot. The shuttle service starts at 4:30 PM from both lots.
This event is sponsored by Cox Communications, Eglin Federal Credit Union, Rock 92.1, USO Florida, CCS Floor Care Specialist, and Mayroad. For any questions related to the event, potential attendees or volunteers can reach out at 850-884-6884.
"We're honored to support our military members and their families as they protect our country," said David Deliman, Cox Gulf Coast market vice president. "This is just one way we can say thank you for the sacrifices they make every day."
Get ready to feel the energy and excitement this Friday as Hurlburt Field kicks off Rock Fest 2023!
ART+CULTURE
Maxine Orange Studio Gallery showcases Johnny Ocean's unique underwater art this June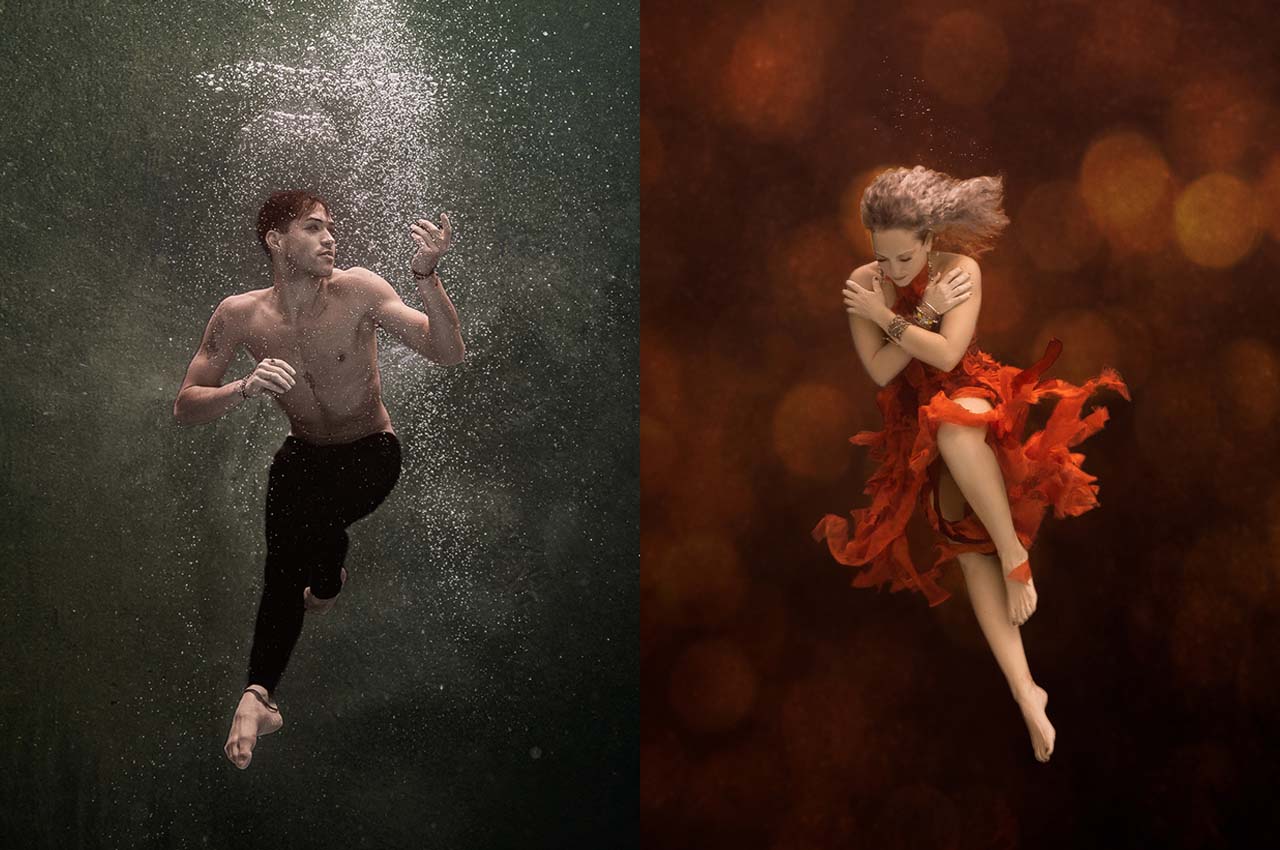 Maxine Orange Studio Gallery is preparing to make waves this June with an exhibition featuring the captivating work of underwater photographer, Johnny Ocean Photography.
Tucked away in the heart of Fort Walton Beach, the gallery will be transforming into an aquatic oasis. Johnny Ocean, also known as John Oja, is a lifelong devotee of the sea.
"His art captures elegance through a whimsical and dreamlike perspective that is sure to be a conversational piece in any setting," said Maxine Orange. "These images are meant to mesmerize us with magic, wonder, emotion, and fairytale, which is exactly how the water mesmerizes John."
Oja's upcoming collection, which will take center stage at the exhibition, showcases the collaborative efforts with other creative talents from the Emerald Coast.
Artists Harley Van Hyning, Bradley Copeland, Maxine Orange, photographer Sean Murphy, violinist Jessica Heit, and dancers Kate Beliaeva and Rico Dias Garcia have all lent their unique abilities to Oja's project.
The result? A delightful fusion of art forms, seen through Oja's lens, and depicted in a magical underwater tableau that fuels his passion even further.
The Maxine Orange Studio Gallery invites art enthusiasts and curious visitors to dive into Oja's world at the opening reception on June 9th. The event promises to be a celebration of not just Oja's spellbinding work, but also of the vibrant Emerald Coast artist community.
For more details about the upcoming exhibition or to explore more offerings at the Maxine Orange Studio Gallery, visit www.maxineorange.com. Maxine Orange Studio Gallery is located at 21a Eglin Parkway NE, Fort Walton Beach, FL 32548.
BUSINESS
White-Wilson Medical Center's Hank Taylor retires after 55 Years, Receives Lifetime Service Award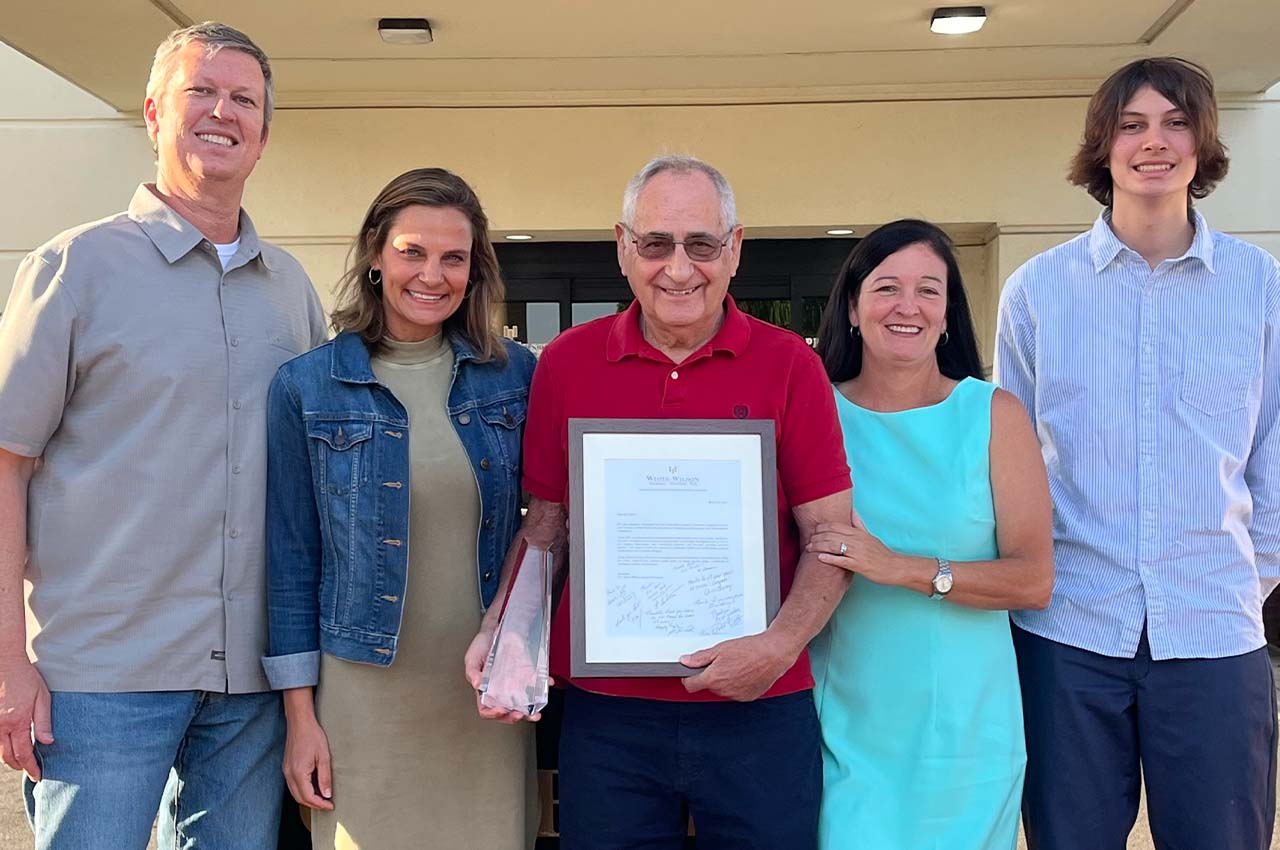 After an impressive tenure of 55 years, White-Wilson Medical Center's esteemed Imaging Technician Hank Taylor is set to retire on May 14. In recognition of his exceptional service and dedication, Taylor was recently honored with the Lifetime Service Award by the medical center's Board of Directors during its quarterly shareholder meeting on May 2.
Alan Gieseman, CEO of White-Wilson Medical Center, expressed the organization's deep gratitude for Taylor's unwavering commitment.
"We are beyond grateful for the hard work and dedication Mr. Taylor has put into our organization," Gieseman said. "His exemplary technical skills, volunteerism and service have made him a role model to many, and his lasting impact will be felt for years to come."
Beginning his journey at White-Wilson back in 1968, Taylor has been an integral part of the medical center's evolution over the decades, especially in the field of imaging and X-Ray technology. Known for his calming demeanor and consummate professionalism, Taylor has established a reputation for compassion and patient-centered care.
While accepting the recognition, Taylor stressed the significance of a positive attitude in his approach to work and commitment to patients. He attributed his long-standing dedication to his profession and the medical center to this positive mindset.
Gieseman, expressing the sentiments of the entire White-Wilson community, said, "While we will surely miss his presence in our clinics, we wish him all the best as he begins his well-deserved retirement."
COASTAL RESOURCES
Guess how many lionfish and you could win $1,000 at the Emerald Coast Open Lionfish Tournament
The Emerald Coast Open Lionfish Tournament is back for its 5th year, and you have a chance to win a cool $1,000 by simply guessing a number!
The Lionfish Removal & Awareness Festival and tournament is set to happen from May 19-21, 2023 on the picturesque Destin Harbor. The event is more than just a festive gathering; it's a movement designed to combat the growing threat of lionfish, an invasive species notorious for their venomous spines and destructive impact on native marine life.
This tournament is a key component of the festival, giving divers the chance to compete for prize money totaling nearly $100,000 in categories like "most lionfish caught" and largest and smallest lionfish.
To make things even more exciting, organizers are bringing back the lionfish guessing game. Everyone (over 18) is invited to take a wild guess at the total number of lionfish that will be captured during the main event – without going over. The lucky contestant with the closest estimate will walk away with a whopping $1,000!
Last year, Deb Dominick hit the jackpot, with a nearly spot-on guess of 11,251.
All you need to do is click the link and make your free guess!
ECO offers more than just a contest, though. In the lead-up to the tournament, the Emerald Coast Open Restaurant Week will treat attendees to a variety of lionfish dishes, prepared by talented chefs from local restaurants. The winning chef will be crowned at the end of the week, adding a culinary twist to this conservation effort.
The tournament weigh-ins, always an exciting spectacle, will be held behind AJ's Seafood & Oyster Bar on May 21, following the main event. Last year's tournament was a huge success, with a total of 13,835 lionfish removed from the Gulf of Mexico.
So, mark your calendars, make your guess, and help support this vital cause. Whether you're a seasoned diver, an adventurous foodie, or simply a lover of our coastal environment, your participation can make a difference.
For more details about the festival, the tournament, and how you can get involved, visit the official Emerald Coast Open website.
Be a part of the World's Largest Lionfish Tournament, join the fight against invasive species, and who knows – you just might end up a little richer in the process! Deadline to enter the guessing game is May 18, 2023 at 11:59pm (CST).
OK, that's all I have for you this morning! I hope you have a great Friday! 
p.s. What did you think of this morning's newsletter? Hit the reply button and let me know!
Published with ♥ by Get The Coast.
Did someone forward you this email? Subscribe here.
124 Eglin Parkway SE Fort Walton Beach, FL 32548