TOGETHER WITH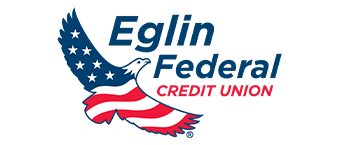 Good morning!
Here's the question…will you be attending the Bowlegs Festival or The Lionfish Festival this weekend?
Let me know which one you choose!
COMING SOON
OWA Parks & Resort announces opening date for Tropic Falls Water Park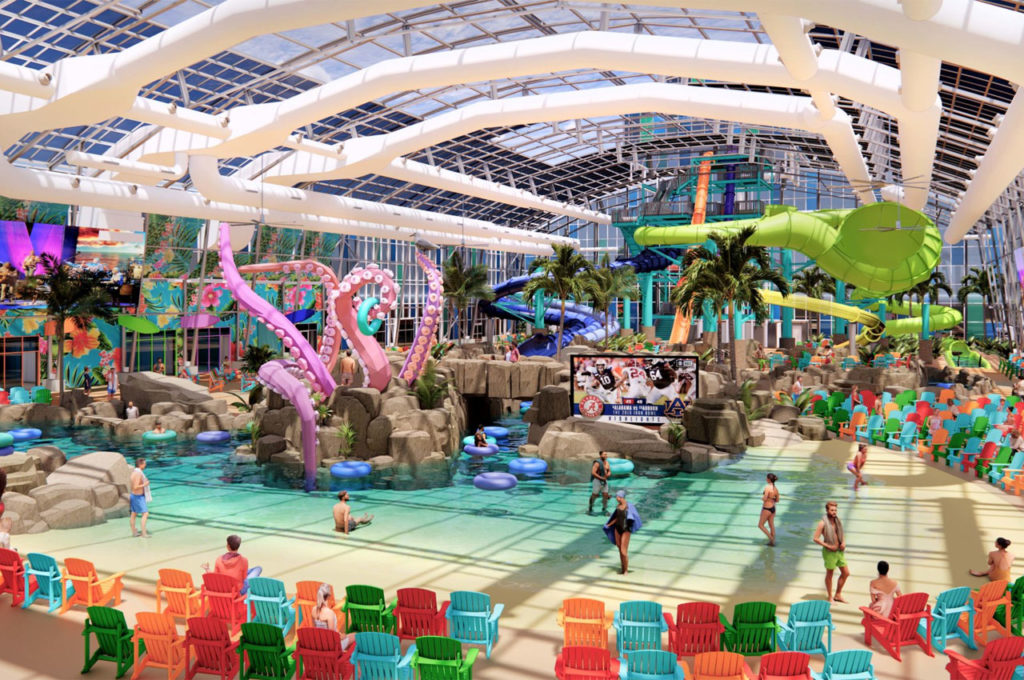 On Wednesday, May 11th, OWA Parks & Resort in Foley, AL. announced that the new Tropic Falls Indoor Water Park will open on June 27th, 2022.
"We're working on the final stages of the indoor water park to get ready to open on that big opening date," said Kristin Hellmich, director of marketing and public relations for OWA Parks and Resort.
Hellmich says that Phase 1 of Tropic Falls Water Park (which is everything inside the glass) will include an indoor lazy river, six high-speed thrill slides, and slides for the kids.
The new water park will also have birthday party rooms, along with a restaurant and bar.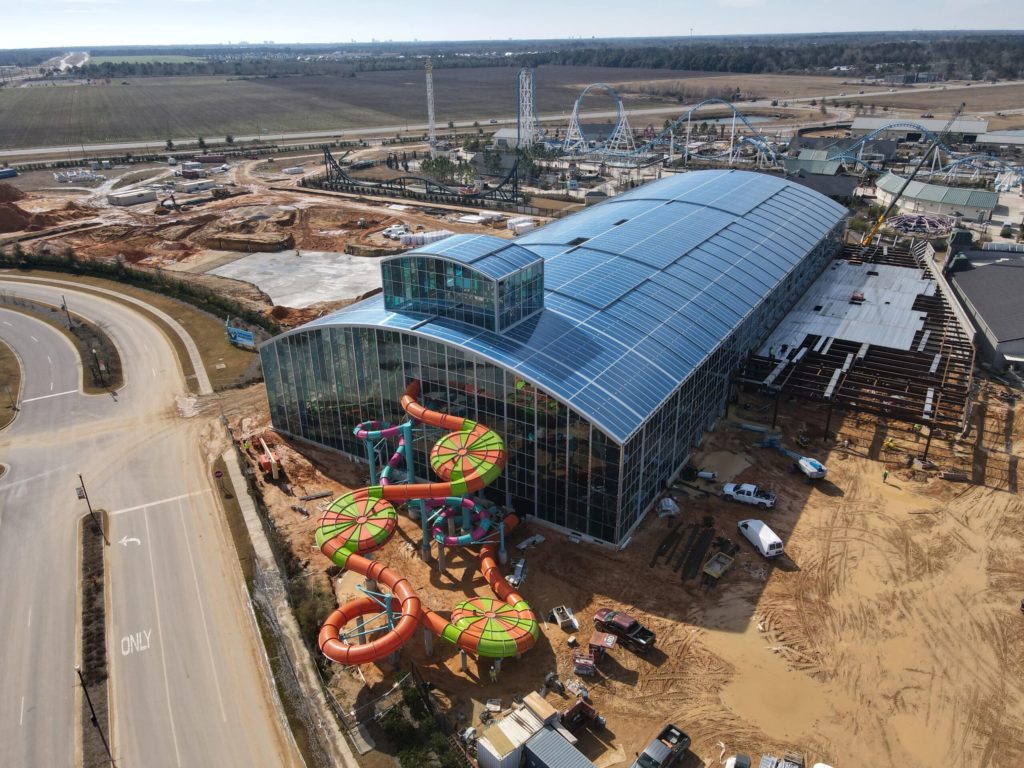 As for the next phases of the water park, Hellmich says that will happen later this summer and include the outdoor wave pool, Breakers Café, and the surf simulator.
Tickets for the water park go on sale on May 25th. Click here for pricing.
Admission to the water park is by combo ticket only (Indoor Water Park + Theme Park), which is $69.99. Season passes are also available.
And if you're wondering why I'm reporting on a water park in Foley, AL., that's because it is a very easy drive from Destin-Fort Walton Beach. My kids had a great time at the theme park this Spring Break.
SPONSORED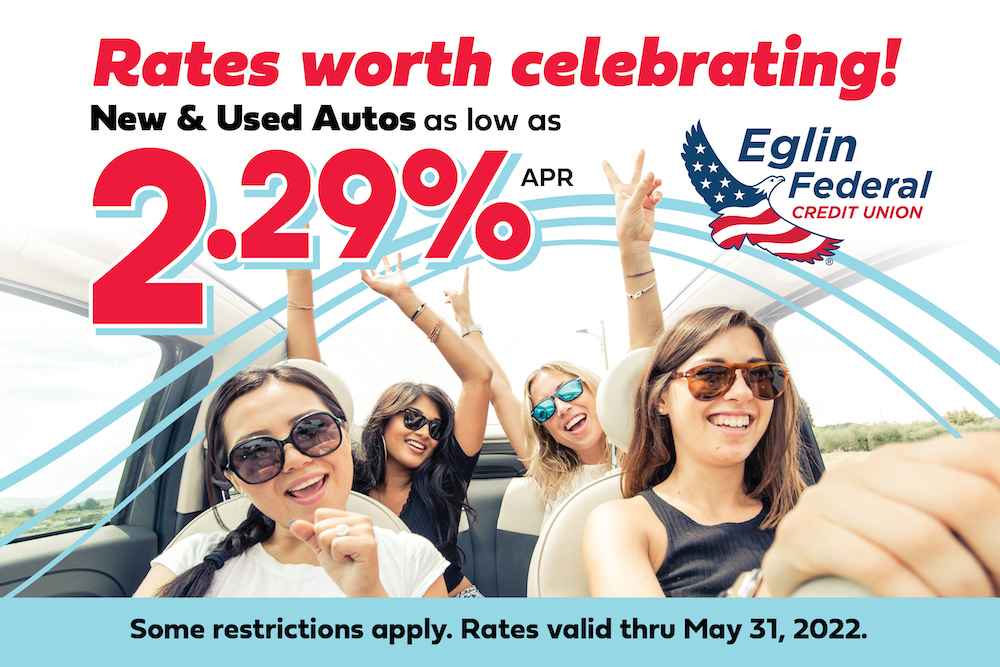 Get a new or used auto loan with rates as low as 2.29% APR for up to 66 months (some restrictions apply).
FOOD+DRINK
Niceville restaurant closing…sort of
(I will miss their French fries)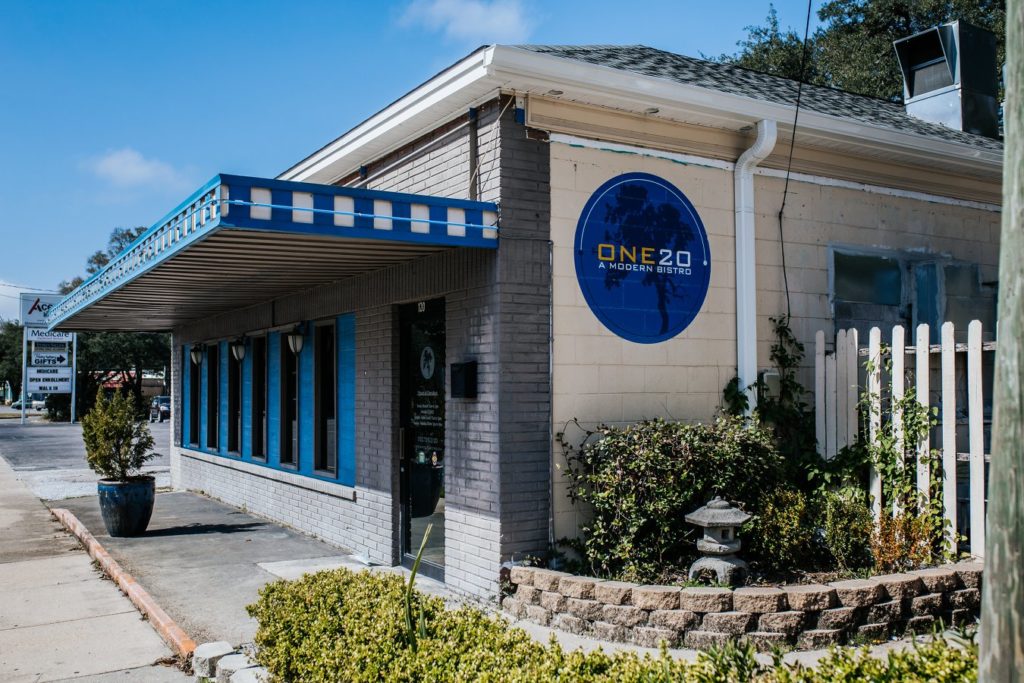 Earlier this month, Chef Dan Pettis, owner of One 20 – A Modern Bistro, announced that the restaurant would be "going dark" on May 28th and will not be serving brunch for the remainder of the month.
Since opening in 2009, the bistro's menu has centered around Chef Pettis' Southern roots.
Among his accomplishments, Pettis has also been voted Best Chef of the Emerald Coast for two years in a row
As for what is next, Chef Pettis and his crew will be heading up the food and beverage program for the Rocky Bayou Country Club. According to Pettis, the restaurant building will be used for special events and meeting space.
Their food trucks (FUEL & Spork) will still be running.
"Thank you for these memorable years," said Dan Pettis. "We will miss serving you daily but you can still find us in town!"
THINGS TO DO
"Watch Party" on the water in Niceville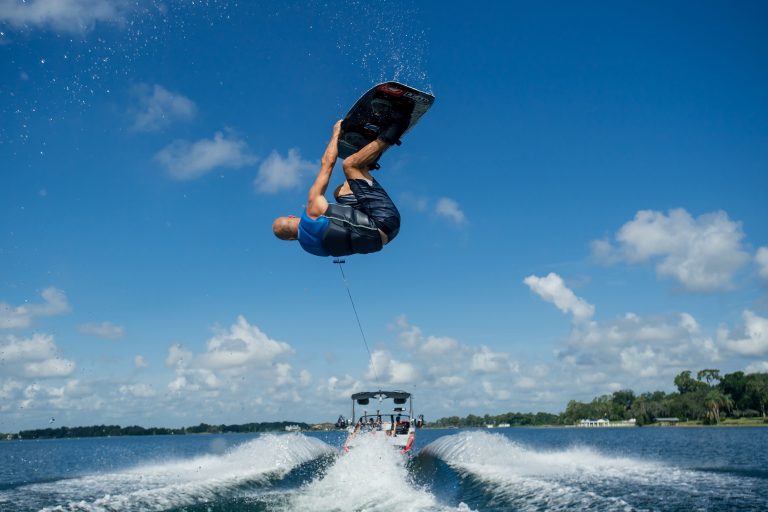 Emerald Coast Marine has partnered with Nautique Boats to bring two Team Nautique World Champion Athletes to Northwest Florida for a "watch party."
Four-time world champion wakeboarder, Shaun Murray, and world champion wake surfer, Noah Flegel, will be hitting the waters of Rocky Bayou.
They will be doing VIP watersports training and demos for Emerald Coast Marine Nautique owners on Saturday, May 14.
In addition to the high-flying action going on in the bayou, Nautique boats, along with Hyperlite gear, will be on full display near the Magnolia pavilion inside Rocky Bayou State Park. 
"We don't want you to miss an opportunity to catch a glimpse of these world champion athletes and their boats of choice while they are here together for this one-day-only event," said Emerald Coast Marine.
TWO WAYS TO WATCH:
Head to Rocky Bayou State Park in Niceville and drive towards the day use area. You can watch the training from anywhere along the shore. ($5/car admission into the state park)
If you prefer to watch by boat, you can set your anchor or beach it in Rocky Bayou. If you are planning to anchor, please check the map and stay within the yellow area.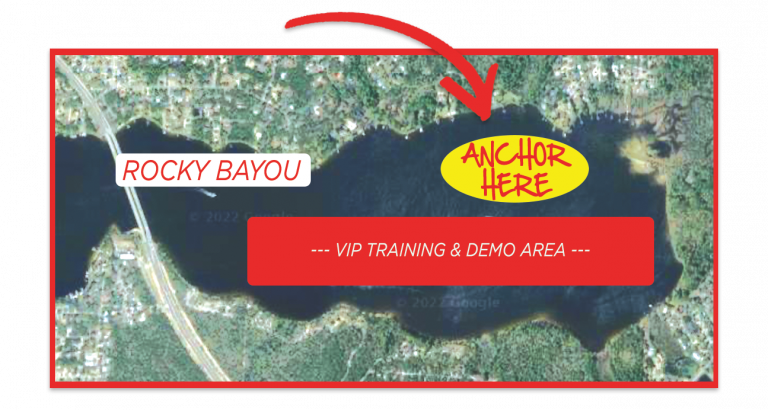 Demos and training sessions will be happening all day from 9am-4pm, on Saturday, May 14th.
COASTAL RESOURCES
Gulfarium C.A.R.E. Center successfully releases 4 rehabilitated Sea Turtles, one with satellite tag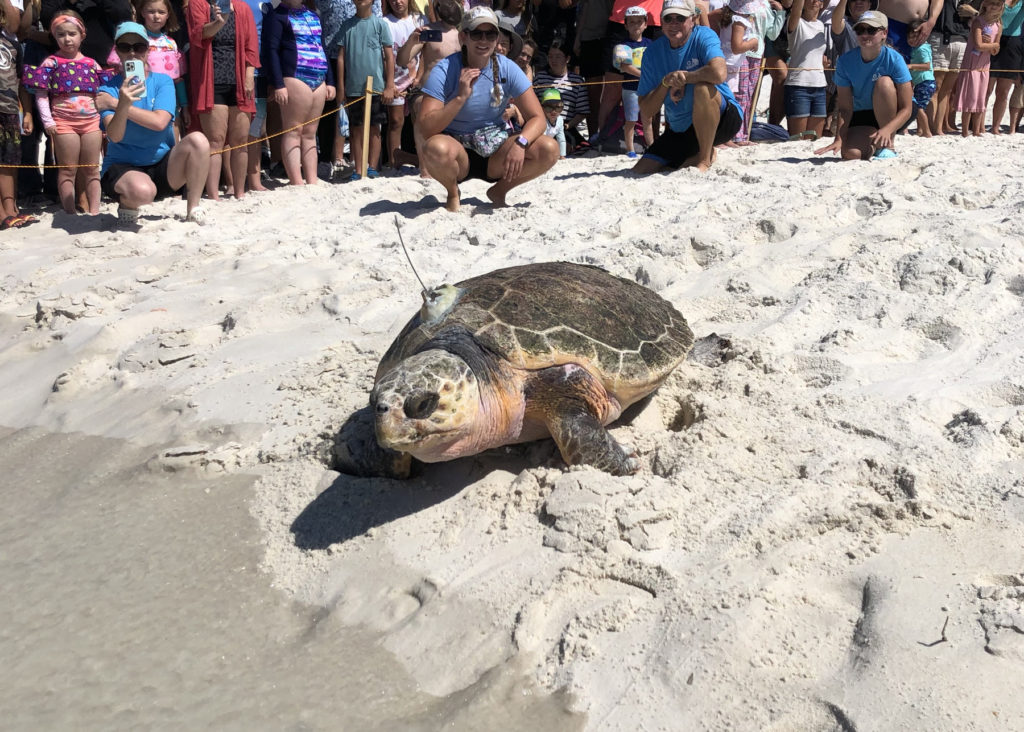 On Thursday, May 12, 2022, the Gulfarium's C.A.R.E. Center successfully released four rehabilitated sea turtles at Inlet Beach, Florida.
According to the C.A.R.E. Center, all of the rehabilitated sea turtles had fallen victim to fishing hook related injuries. One of the turtles was outfitted with a satellite tag for the release.
Jamie, a large adult female loggerhead weighing 208lbs, had been outfitted with a satellite tag by the United States Geological Survey team for a tracking research project prior to release.
She was accidentally hooked at Navarre Beach Fishing Pier on November 20th, 2021.
X-rays showed that she had a large circle hook in her proximal esophagus and a small treble hook further down. Jamie underwent a four-hour surgery on November 22nd to remove both hooks. After the surgery was complete, the recovery phase was very extensive.
However, after a seven-month long stay at the C.A.R.E. Center, she was finally ready to be released. The satellite tag will allow researchers to monitor Jamie's movements and track where she travels and how long she spends at each location, according to C.A.R.E. Center.
"This equipment is part of an ongoing, long-term research project to determine the movement patterns of repeatedly hooked sea turtles at local fishing piers," they wrote in a press release. "This was Jamie's third time being foul hooked at the same pier – she is an excellent candidate for this project."
The other three turtles that headed back into the Gulf of Mexico included Sheldon, a sub-adult loggerhead weighing in at 79lbs, who was foul hooked with a cobia jig in the right front flipper on April 18th, 2022.
Following the initial intake procedure, Sheldon's X-rays showed a large hook embedded in his tongue. After mild sedation, the hook was successfully removed.
"Sheldon was under observation by our veterinary team for a few weeks to ensure all was well," said the C.A.R.E. Center. "After being cleared for release, he was ready to head back into the Gulf of Mexico. This was Sheldon's second visit to the C.A.R.E. Center for rehabilitation."
Pluto arrived at the C.A.R.E. Center on May 10th, 2022, after being foul hooked by a fisherman at Navarre Beach Fishing Pier. This sub-adult loggerhead weighs 90lbs and had "unremarkable blood work" and clear radiographs upon arrival at the center, so was medically cleared for release by the veterinary team once the hook was removed.
This was Pluto's third visit to the Gulfarium C.A.R.E. Center.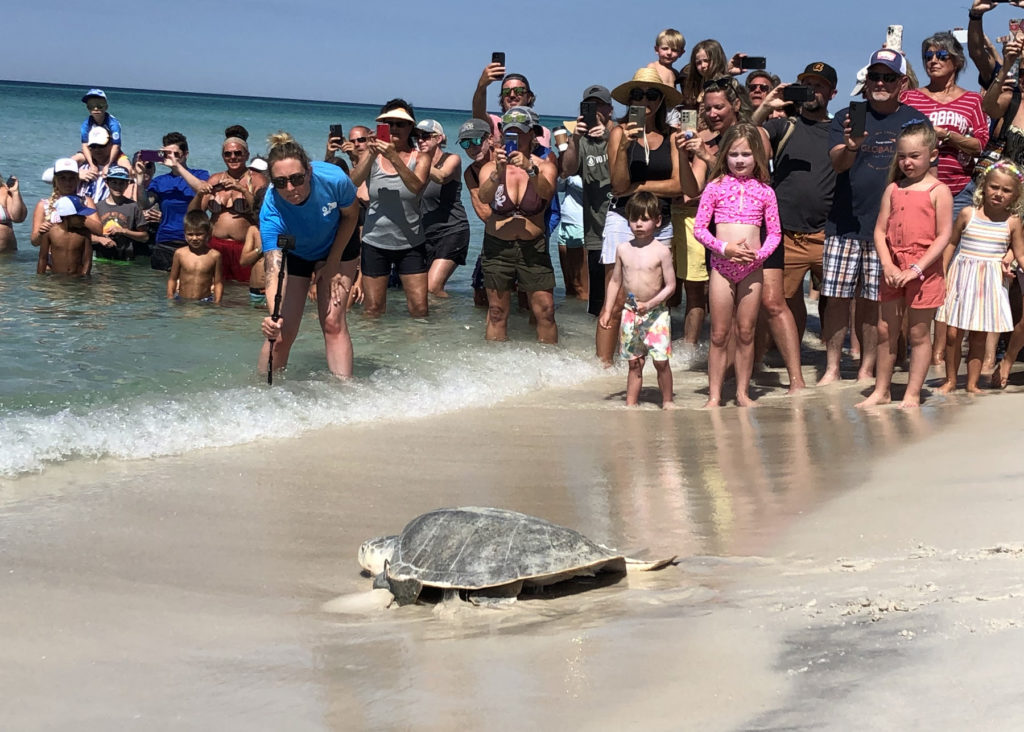 Shirley, a sub-adult Kemp's ridley sea turtle, who was hooked in the mouth with a J-hook on May 8th, 2022, at Navarre Beach Fishing Pier was also released.
Shirley weighed in at 56lbs and had a very quick stay at the Gulfarium C.A.R.E. Center. With unremarkable blood work and radiographs, she was deemed medically cleared for release by the center's veterinary team, according to the C.A.R.E. Center.
"Release days are always extremely rewarding," states Tabitha Siegfried, Stranding Coordinator for the Gulfarium C.A.R.E. Center. "We are very excited to be participating in a research project that includes a satellite tag as all sea turtle species are endangered so any help that we can provide to these animals is crucial."
If you see a sea turtle in distress, injured, or deceased please report it to Florida Fish and Wildlife Conservation Commission immediately at 1-888-404-FWCC (1-888-404-3922).
Follow the C.A.R.E. Center on Facebook to learn more about sea turtles and the center's rehabilitation efforts.
The C.A.R.E. Center and its patients can be visited as part of a general admission ticket to Gulfarium Marine Adventure Park.
The Gulfarium CARE Foundation, a 501(c)(3) non-profit, is proud to act as a beacon for coastal conservation through marine animal rescue and rehabilitation. Donations are tax-deductible and can be made online on the C.A.R.E. Center's webpage.
THE WEEKENDER
A few things to do this weekend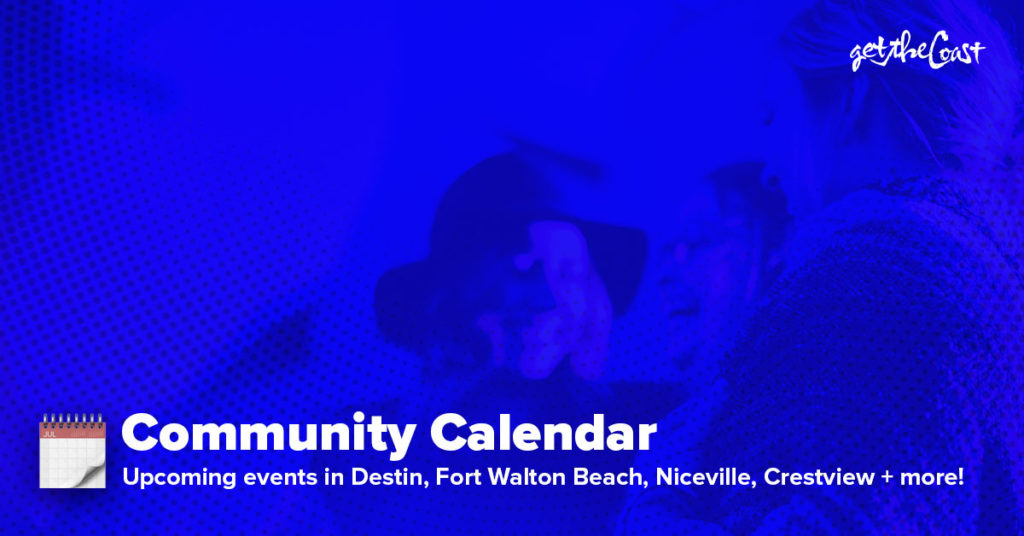 May 13-16, 2022 – Billy Bowlegs Pirate Festival – Free – View
May 14, 2022 – Downtown FWB FARMERS MARKET at the Landing! – Free – View
May 14, 2022 – Emerald Coast Open Lionfish Tournament and Festival – Free – View
May 14, 2022 – Lionfish & Libations – $25 – View
May 14, 2022 – "Citrus Splash" Acrylic Pour at Artful Things Niceville – $77.50 – View
May 14, 2022 – The Art of Resin Pours with Barbara Suhadolnik – $150 – View
May 14, 2022 – Savor the Sound Benefitting the Taylor Haugen Foundation – $20 – View
Looking ahead
May 18, 2022 – C.A.R.E.ing for Turtles – $10 – View
May 19, 2022 – MKAF's Concerts in the Village: Six Piece Suits – $12. – $15 – View
May 21, 2022 – Emerald Coast MudRun for Orphans 2022 – – View
May 21, 2022 – Journal Making at Artful Things Niceville – $47.50 – View
May 22, 2022 – Island Pier Dive Cleanup – Free – View
May 22, 2022 – Koch Custom Paint Bike Event Fundraiser for Sunshine State Animal Rescue – Free – View
OK, that's all I have for you this morning! I hope you have a great Friday!
p.s. What did you think of this morning's newsletter? Hit the reply button and let me know!
Published with ♥ by Get The Coast.
Did someone forward you this email? Subscribe here.
124 Eglin Parkway SE Fort Walton Beach, FL 32548