TOGETHER WITH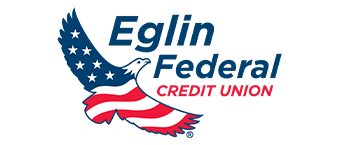 Good morning!
I hate to break it to you, but we are under another heat advisory today, as the hot and humid conditions continue.
The Heat Advisory will go into effect from 11am to 7pm Friday across the region for heat indices between 105-112 degrees.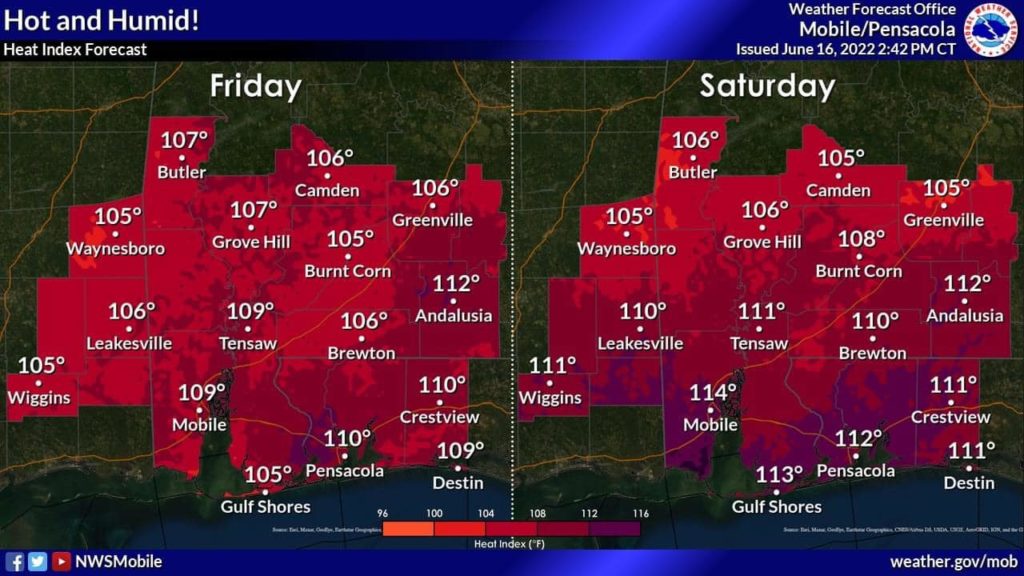 Remember safety in this summer heat: make sure to drink plenty of water, wear loose- fitting clothes, protect yourself from the sun with shade or sunglasses/a hat, and limit time outdoors.
PUBLIC SAFETY
Coast Guard searching for missing boater near Destin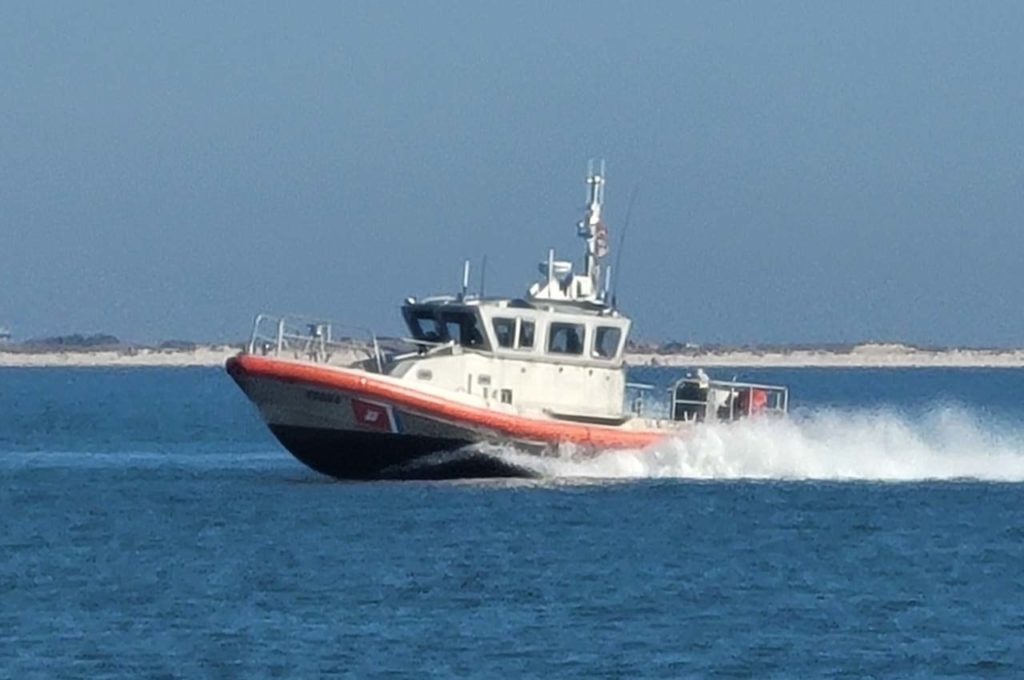 The Coast Guard, along with state and local responders, are searching for a boater who went missing after he fell overboard near Destin on Thursday evening.
According to the Coast Guard, a 55-year-old African-American male was last seen in the water without a lifejacket, wearing black swim trunks and a mint green t-shirt.
Coast Guard Sector Mobile watchstanders received a report from Okaloosa County Sheriff's Office that a boater had fallen overboard a few hundred yards off of Marler Bayou and didn't resurface.
Watchstanders launched a Station Destin 29-foot Response Boat-Small boatcrew to conduct a search.
The Florida Fish and Wildlife Conservation Commission and Destin Fire Department are assisting with the search.
SPONSORED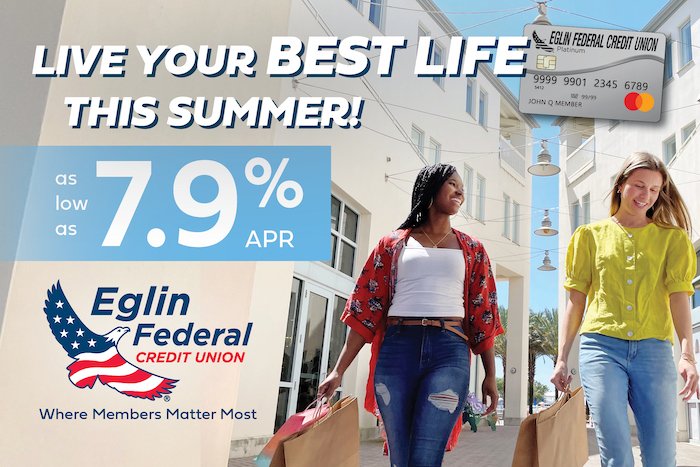 Live your best life this summer with an EFCU Mastercard®!
Get your card today by applying at any of Eglin Federal Credit Union's 9 branches. Stop by, apply, get your card and get shopping!.
*During normal business hours. Subject to membership and credit approval.
REAL ESTATE
Affordable housing: City of Crestview partners with church on new apartment project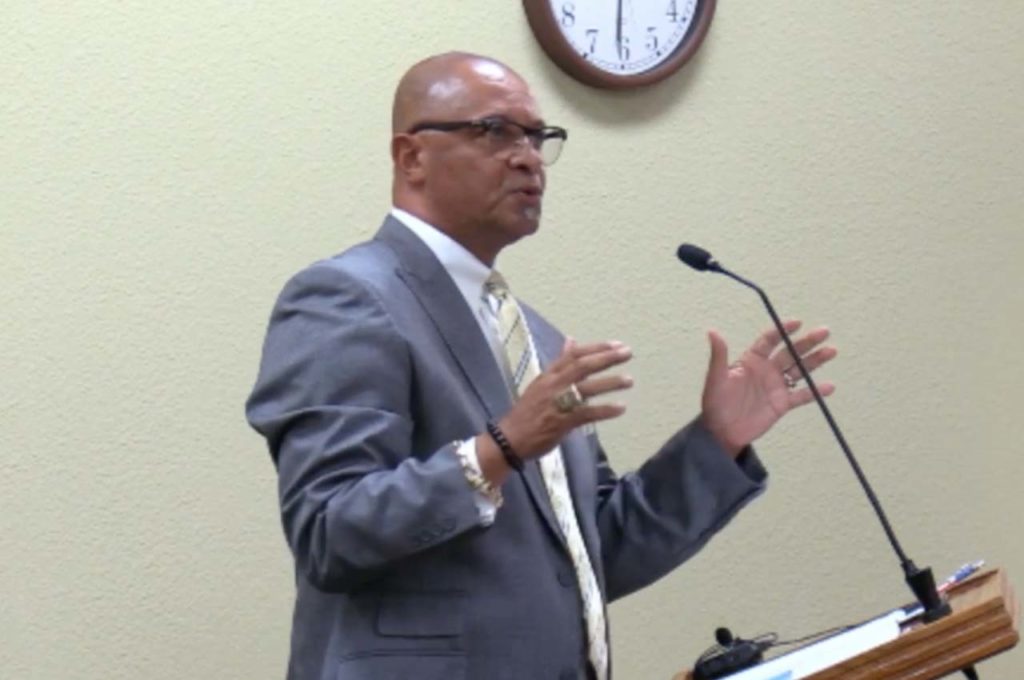 On June 13, 2022, the Crestview City Council unanimously approved a partnership between the city of Crestview and Gregg Chapel A.M.E. Church on an affordable housing project near downtown Crestview.
The Vineyard Village project will border West Field Ave and West Bowers Avenue. It will consist of (1) two-story facility with 14 each apartments and a one story building consisting of 3 units for a total of 17 units.
According to a presentation from Rev. Cecil Williams, the two-story building will have an elevator and have units designed for handicap individuals on the first floor.
Each apartment will be approximately 960 sq ft. consisting of two bedrooms and 2 baths.
Each unit will have 2 available parking spots.
The project will meet all zoning requirements for the proposed 17-unit facility.
"The reason this project should be awarded to Gregg Chapel is due to our past performance of keeping our rental cost over the years for our present apartments under $600.00 per month," said Rev. Williams. "Our administrative fees are lower than the regular developer and we are not in the business for profit but strictly ministry."
Rev. Williams says that Gregg Chapel's plan is to work with the city to keep the unit monthly rent at an affordable rate (at or under) $900.00 per month.
"We believe this is possible," he added. "We will select our building contractor for this project based upon their considerations for those in need and willing to give back."
No stranger to affordable housing
In the south-end of the county, Gregg Chapel is no stranger when it comes to affordable housing.
The church began their work in the area of housing in 1989 when they purchased lots in Fort Walton Beach. Phase I of the renovation project consisted of (5) two-bedroom apartment units that were renovated from old military housing barracks, along with a home on McGriff Street.
Today, the 5 apartments rent for $575.00 and the 3-bedroom home still rents for $650.00.
Also in Fort Walton Beach, Gregg Chapel developed the Nathaniel Smith House of Valor, which is a six (6) unit, 3,000 square foot living facility that provides housing for homeless veterans. Gregg Chapel managed the successful development through numerous partnerships, including the City of Fort Walton Beach, Third Chance, Inc., and 90Works.
Since then, the church has continued to play a role in making affordable housing a reality in areas of Fort Walton Beach, including being involved with One Hopeful Place and the Sound Side Apartments, that have helped hundreds of homeless and low-income individuals and families achieve housing in the area.
According to City Manager Tim Bolduc, there may be room for some additional units depending on how the final layout with parking.
REAL ESTATE
Okaloosa Gas celebrates National Homeownership Month and the importance of owning a home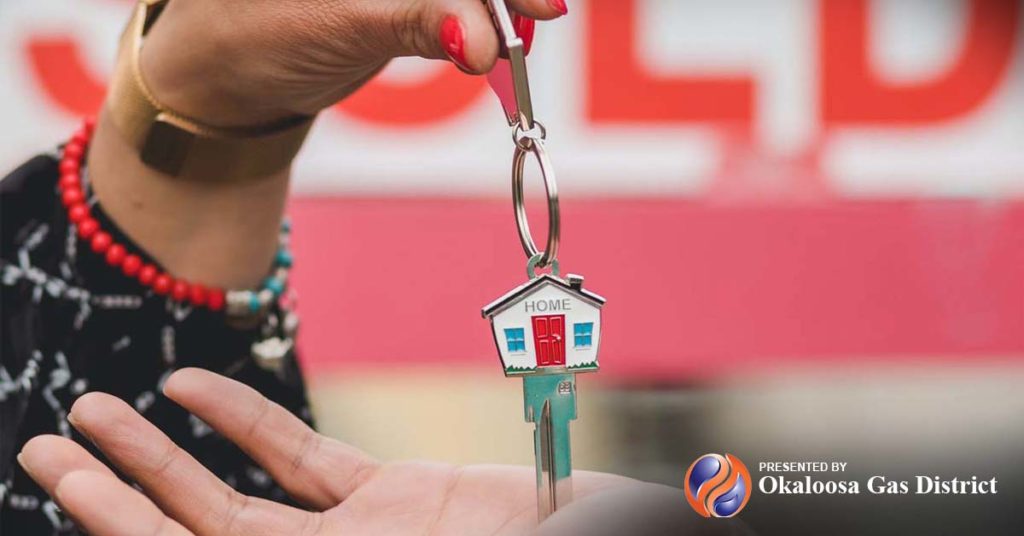 June was officially proclaimed as National Homeownership Month in 2002 by President George W. Bush. Now, it remains a time that REALTORS®, homeowners, community members and politicians take a moment to reflect and appreciate all that homeownership does for the betterment of our community and country.
This month marks the 20th anniversary of National Homeownership Month.
"It is a month we as REALTORS® reflect on the importance of having safe, attainable housing for all," said Michele Bailey, President of the Emerald Coast Association of Realtors. "Now is a great time to connect with a local REALTOR® to find out if you're ready to take that next step in homeownership."
Bailey says that homeownership is not only the American dream for many families, but it represents so much more. While there are many emotional benefits to owning a home, there are financial advantages too.
According to the National Association of REALTORS®, homeownership is the largest source of wealth among families with the median value of a primary residence worth about 10 times the median value of financial assets held by families.
NAR reports housing wealth (home equity or net worth) gains are built up through price appreciation and by paying off the mortgage. According to research at the national level, a homeowner who purchased a single-family existing home 10 years ago gained $225,000 in home equity if the home were sold at the median sales price of $363,100 in 2021 Q3.
According to the U.S. Census Bureau, the homeownership rate in Florida was 67.3% in the first quarter of 2022; the U.S. homeownership rate was 65.4% for the same period.
How our current market looks:
There are currently 2,158 active listings in Okaloosa and Walton counties.
There is currently a 1.46 month absorption rate.
Average Days on Market is 24
Before entering the house hunt, there are several factors a first-time homebuyer must consider including income and employment status, debt-to-income ratio, liquid assets, and credit health.
"If all of these things are in good standing, you'll want to determine your budget and how much you can afford to pay," said Bailey. "You will want to get pre-approved for a loan to fit your needs. This would also be a good time to start connecting with a local Realtor®. A Realtor® can guide you through the process, from first perusal to the final paperwork, so you can go under contract with confidence."
Benefits of Natural Gas as a homeowner
For many homeowners, they choose natural gas because of the many benefits as a homeowner and to the environment.
According to a national survey by the National Association of Home Builders, a natural gas home, on average, sold for 6% more than an electric home.
The report also shows that an overwhelming majority of builders agree that new homes with natural gas equipment generally sell quicker than a new home without any gas appliances.
With natural gas, you never run out of fuel or have to schedule a delivery. And, over 97% of natural gas supplies come from North America.
Additional benefits of running natural gas in your home include:
Clean – Natural gas is the cleanest fossil fuel and using gas throughout your home can reduce carbon emissions by over 40% and lower energy costs.
Affordable – Natural gas heating & water heating cost less than other major home energy sources and has historically cost 10-50% less than electricity.
Reliable – Regardless of the weather, Okaloosa Gas delivers safe and reliable energy to our customers even during power outages and tropical storms.
Efficient – With natural gas, 91% of the energy is delivered directly to the home, and is three times more efficient than using electricity to power appliances.
Making homeownership a reality for all
The Emerald Coast Association of Realtors has multiple committees working for the betterment of homeowners including the Fair Housing Committee, Public Policy Committee and REALTORS® Political Action Committee (RPAC).
According to Bailey, these groups meet regularly throughout the year and work with both local and national groups to advocate for the rights and best interest of homeowners here in our backyard and across the country.
For more information on homeownership, visit https://emeraldcoasthomesonline.com
MILITARY
Free pancake breakfast at Magnolia Grill for active-duty military and veterans
Cumulus Media has partnered with Eglin Federal Credit Union and Step One Automotive Group to provide a FREE pancake breakfast to anyone who has served or is currently serving our country.
The Magnolia Grill in downtown Fort Walton Beach will host the breakfast and serve up pancakes, sausage, orange juice and coffee to our military men and women and their immediate family on Saturday, June 18th from 7:30am to 10am.
All donations will benefit the Air Force Enlisted Village.
"We've been proudly serving this military since 1954, and this breakfast is a great way to show our appreciation for their dedication to our community and to our country," said Jerry Williams, CEO at Eglin Federal Credit Union. "We thank them for the sacrifices they make and all that they do."
"We are very excited to be Partnering with Magnolia Grill and Cumulus Radio to sponsor this Military appreciation breakfast," said Maureen Bierman, Director of Marketing, Step One Automotive Group. "We love any opportunity to show our military community how much we value them and their contribution to this country."
Magnolia Grill is located at 157 Brooks St SE, Fort Walton Beach, FL 32548
ARTS+CULTURE
Destin School of the Arts to perform first musical, features local students from 6 schools
By Tyler Luong
This local coverage is made possible thanks to Realtor Lisa A. Norton! Support those who support our local news coverage!
After nearly two months of planning and preparation, the Destin School of the Arts at Destin United Methodist Church is pleased to present its theatrical production of "Godspell."
The production is based on the Tony-nominated Broadway musical of the same name composed by Stephen Schwartz, renowned for other works such as "Pippin" and "Wicked." It features the chart-topping international hit single "Day by Day."
"Godspell" is a musical retelling of the Gospel of Matthew and the story of Jesus through a modern-day perspective. The play is performed as a series of parables, with the musical numbers spread throughout.
The cast features a 12-member ensemble of some of the best and brightest students that Okaloosa County has to offer. The students composing the cast are handpicked from a selection of six schools in Northwest Florida, both high school and college. 
Jaden Carlisle, a recent graduate of Fort Walton Beach High School, is headlining the lead role of Jesus.
Rounding out the rest of the ensemble are Charlotte Lovas-Haynes, Deven Welborn, Hannah Brand, Lily Buccholz, Amy Syverson, Braden Jannazo, Scarlett Young, David Thompson, Erin Klaus, Erishel Francisco Guante, and Chris Klaus, who is also serving in the capacity of musical director.
The musical is directed by Keri Klaus, Director of the Destin School of the Arts.
"In the ongoing, 50-year tradition of the musical, "Godspell," this cast has come together from all over the Emerald Coast – different theater departments, schools, and even phases of life – to create a truly one-of-a-kind theater experience," said Keri Klaus. "All 12 members of this cast bring their own unique flair to this immersive musical production, and I truly believe the audiences are going to be delighted and inspired by each of them."
The musical is in its final stages of production and plans to wrap up ahead of its scheduled release date of June 24-25 at 8 p.m. It will be held in the Destin United Methodist Church sanctuary, and the cost of admission is free with a suggested donation of $15 per seat.
If you are interested, tickets are available to be reserved by clicking here.
COASTAL RESOURCES
Starborough Wine to deploy two artificial 'Super Reefs' off Okaloosa, Walton beaches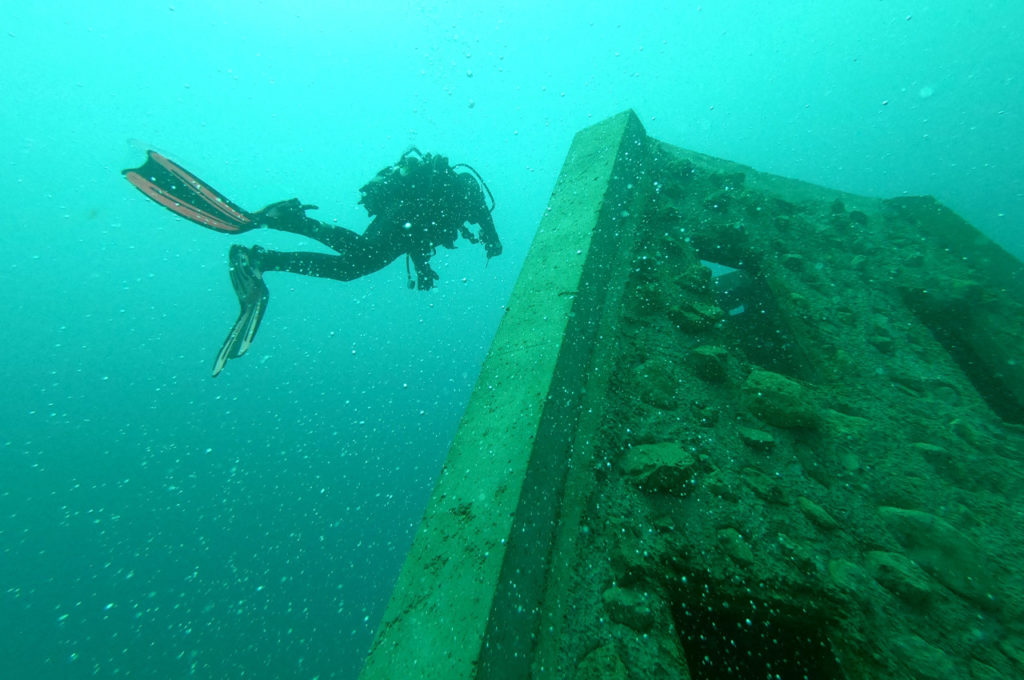 Starborough Wines is partnering with Reefmaker and Okaloosa County to deploy their first artificial reef off the Destin-Fort Walton Beach coast, and also in Walton County, to highlight their contribution to environmental stewardship.
The prefabricated modules are actually super reefs, which are 15 foot structures that are constructed of concrete and limestone.
According to Coastal Resource Manager Alex Fogg, these super reefs are 18 tons that have proven to be very stable in storm situations. Additionally, because they have limestone incorporated into the reef, it encourages growth of a lot of sponges, soft corals and other encrusting organisms.
"Because we don't really have a lot of that reef habitat here in Northwest Florida, it really is great that they're deploying these structures off of our shores," said Fogg.
In addition to Starbourough's reefs, Okaloosa County will deploy an additional 25 prefabricated modules to the site off Destin-Fort Walton Beach. These will be 8-foot modules and will make this a much larger and productive site than a standalone module.
Fogg says that these artificial reefs will be placed in shallower state waters just a couple of miles off the beach.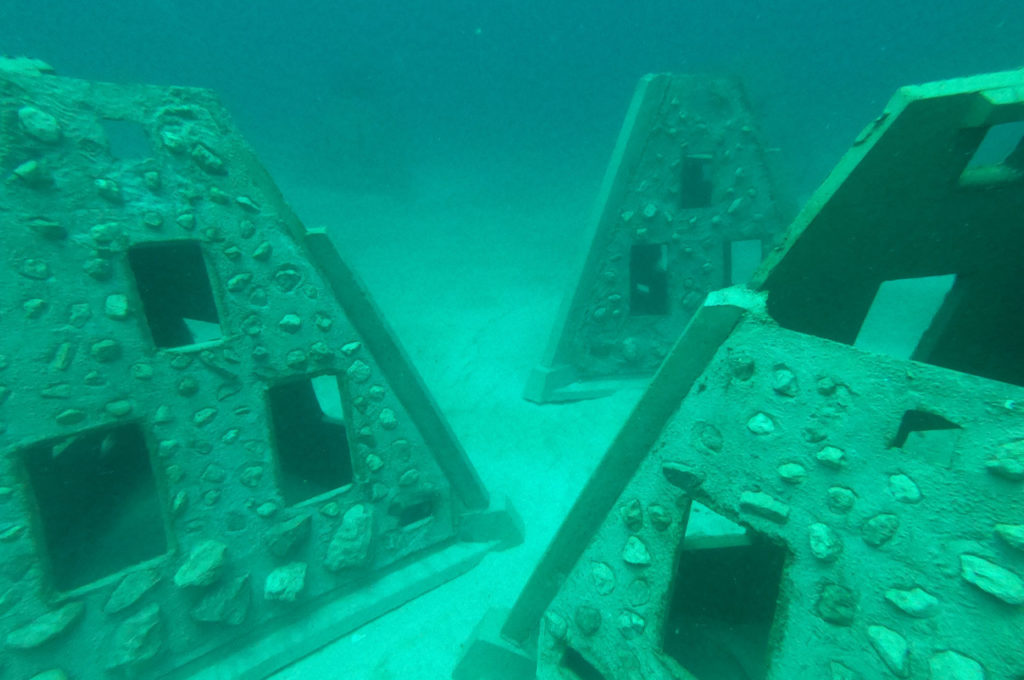 "They will be accessible to kayakers, scuba divers, and even snorkelers and free divers in some cases," he added. "And because both Okaloosa County waters and Walton County waters are accessed by fishermen leaving from Destin, this benefits the tourists as well as the locals."
Fogg says that this partnership is proving that the Okaloosa County area is establishing itself as one of the leaders in artificial reef construction.
"Five years ago, we might not have received a call like this from a company wanting to deploy tens-of-thousands of dollars worth of reefs off of our shores," he said. "And then, working with our neighboring county, it just really shows how strong our relationships are."
The first deployment will happen south of Okaloosa Island in Fish Haven 14 next week. That's where the super reef and the 25 smaller modules will be deployed. From there, they will travel east about 25-30 miles into Walton County waters, where they will deploy a single super reef.
"This is just the latest partnership in our ongoing commitment to protect and restore our oceans," said Courtney O'Brien, Senior Marketing Director at E. &. J. Gallo Winery. "Reefs are an incredibly important part of our ecosystem and we are honored to be partnering with Reefmaker to make a real impact."
Since 2020, Starborough has been a partner of Oceana, the world's largest international ocean conservation organization. This August, Starborough will donate $1 from every wine bottle sold, up to $50,000, to Oceana to continue supporting their efforts in protecting ocean habitats.
OK, that's all I have for you this morning! I hope you have a great Friday!
p.s. What did you think of this morning's newsletter? Hit the reply button and let me know!
Published with ♥ by Get The Coast.
Did someone forward you this email? Subscribe here.
124 Eglin Parkway SE Fort Walton Beach, FL 32548