TOGETHER WITH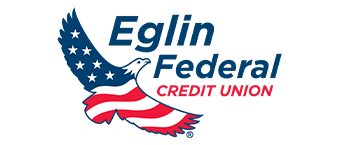 Good morning!
I have a deal for locals!
As of right now, locals with Okaloosa, Santa Rosa, or Walton county IDs can purchase 2-for-1 tickets at the box office for any PRESTO! At The Magic Parlor performance.
Locals will receive one (1) ticket of equal or lesser value for each individual ticket purchased in any seating section/price range.
To take advantage of this exciting offer, locals can head over to the box office at 4100 Legendary Drive, West Lot Destin, FL 32541 from 1-9 p.m.
Tickets can be purchased in advance or day of performance by showing local identification. PRESTO! is only in Destin until the end of August.
For more information on the show, click here.
PUBLIC SAFETY
Child in critical condition following water rescue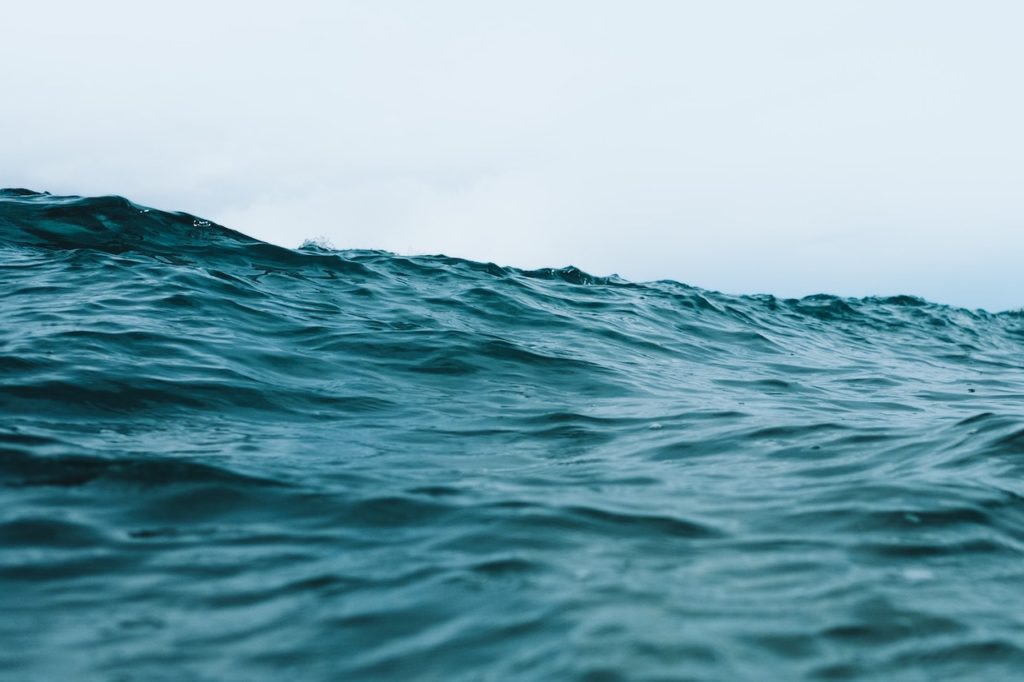 South Walton Fire District Advanced Life Support (ALS) Units transported a child to the hospital in critical condition Wednesday afternoon after the patient was pulled from the Gulf of Mexico around 3 p.m.
The incident occurred on the beach near Gulfview Heights Street when a lifeguard was enroute to another medical call and was stopped by bystanders.
The bystanders alerted the lifeguard to a group of people assisting a child back to shore. Witnesses reported to the lifeguard that the child was discovered floating face down in the water around 3 p.m. near the second sandbar.
According to the SWFD, one of their lifeguards then entered the water to assist all people back to shore, who had already initiated CPR and lifesaving care. Additional SWFD ALS units then arrived on scene and assumed patient care before transporting the child to the hospital.
Yellow and purple flags were flying at the time of the incident, indicating a moderate risk of rip currents and hazards, as well as the presence of jellyfish.
SPONSORED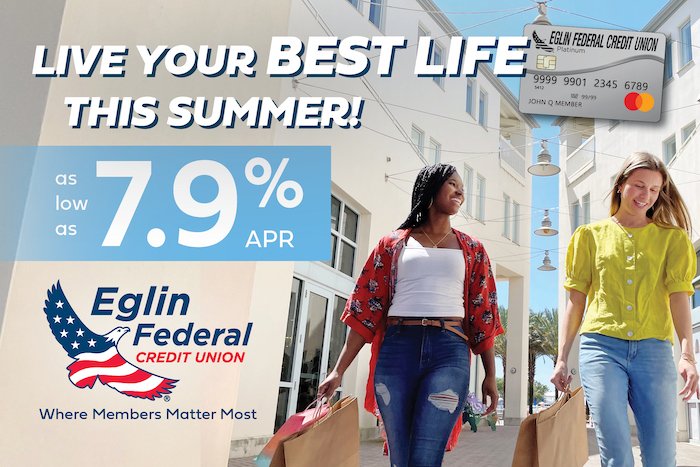 Live your best life this summer with an EFCU Mastercard®!
Get your card today by applying at any of Eglin Federal Credit Union's 9 branches. Stop by, apply, get your card and get shopping!.
*During normal business hours. Subject to membership and credit approval.
PUBLIC SAFETY
EMS Chief awarded for heroic actions during machete attack on Okaloosa Island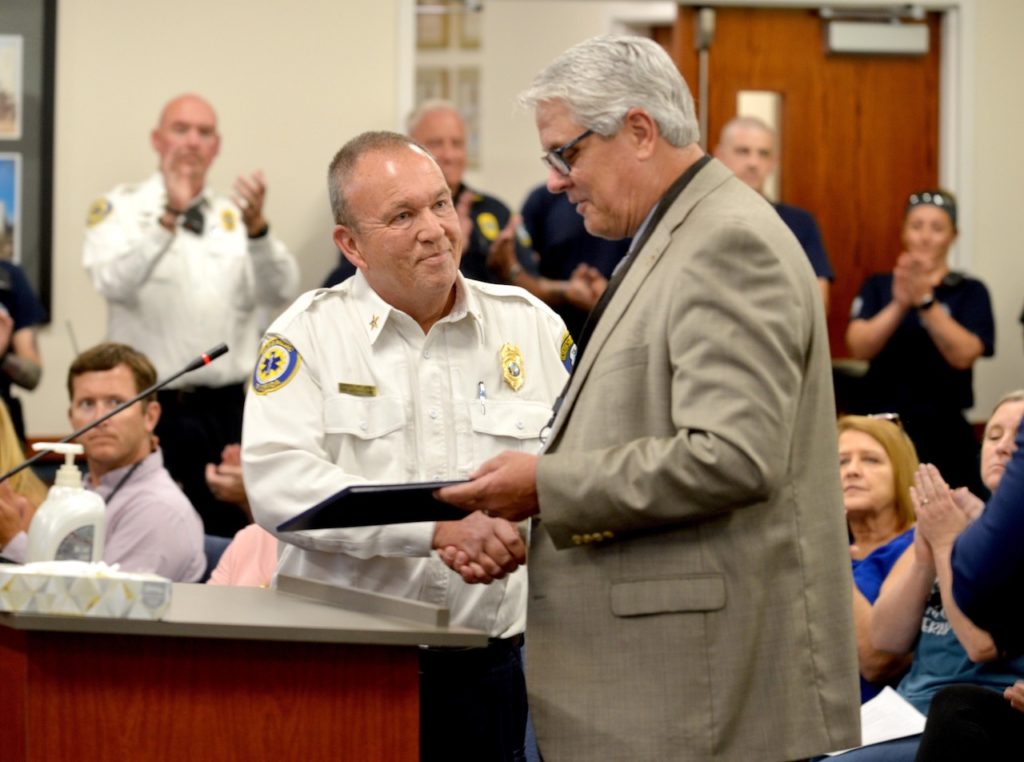 On June 6th at about 8:30am, Okaloosa EMS Chief Darrel Welborn was parked at The Boardwalk on Okaloosa Island in his county emergency vehicle, providing command assistance to his lieutenants during a very busy morning. 
"After initial critical assessment of the patient and obtaining a description of the suspect from the complainant, I observed that the suspect was still present nearby and was a danger to the surrounding public," explains Welborn.
Welborn summoned law enforcement and donned tactical gear before engaging the armed suspect verbally to draw attention away from citizens. The subject had already chased an additional person with a machete and Welborn feared for the safety of passers-by.
Welborn maintained the armed suspect's attention for several minutes until law enforcement arrived and engaged.
Ultimately the actions of the armed subject forced the Okaloosa County Sheriff's office deputies to neutralize the threat in defense of themselves and others.
In recommending his recognition for heroism, County Administrator John Hofstad said, "Had it not been for the quick, selfless actions of Chief Welborn, acting well above and beyond the requirements of his role under those conditions, the armed subject would have had no impediments to attacking additional citizens, likely resulting in serious injury or death. Chief Welborn exemplifies the purpose of this award."
Chief Welborn accepted the award, saying, "I'm honored to be able to serve this community, our visitors, and our citizens. I was glad to have the two deputies show up very quickly behind me, and they were able to get the situation more under control."
Patrick Maddox, Public Safety Director for Okaloosa, commended Welborn and the culture that he has created within the Okaloosa County EMS.
"They're waiting here to go on the next call, to do the next thing, and they're here to celebrate their chief, which I think is absolutely amazing," added Maddox. "Thanks again, Darrel, for everything you did."
Sheriff Eric Aden says, "Darrel has served this community for decades now. I came up as a young deputy when he was already with the EMS. It's a team effort and unfortunately our guys got called in."
"Darrel put himself in harm's way – not because he had to, but because it's a calling. He made our job easier when we got there, calmly trying to talk the subject down. So thank you for your service and thank you for all of your staff and everything that they do daily."
PROMOTED BY OKALOOSA GAS
Niceville Valparaiso Chamber of Commerce set to induct two new Hall of Fame Members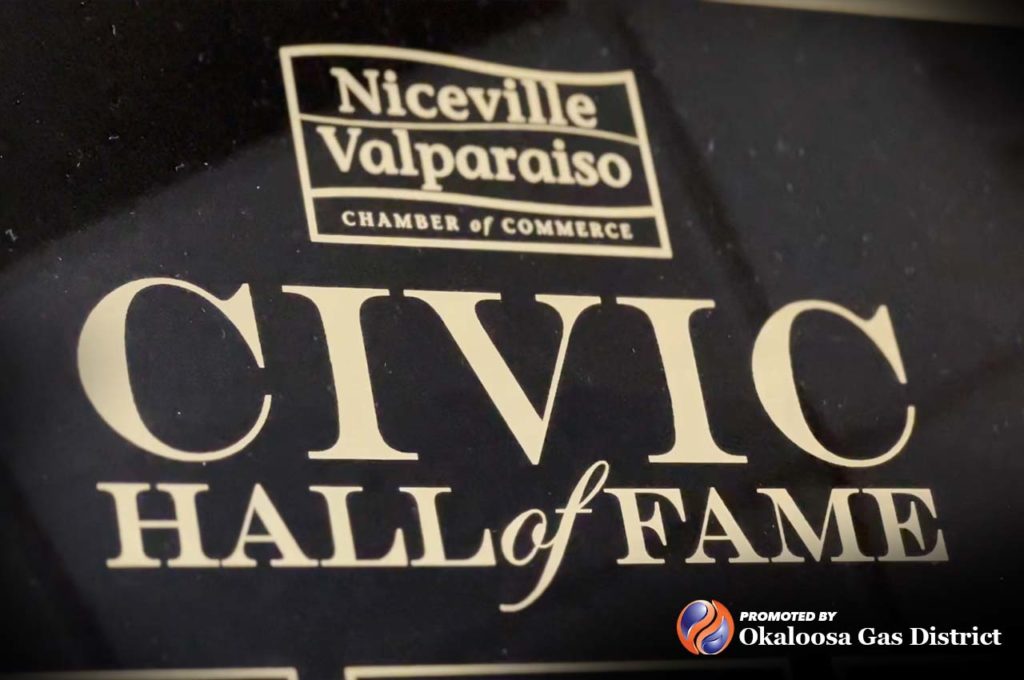 The Niceville Valparaiso Chamber of Commerce will host a luncheon celebrating its two newest inductees to the Civic Hall of Fame later this month.
The event started in 2016 as a way to honor and commemorate members of the Niceville Valparaiso area who have made exceptional contributions to the good of the community.
"The idea behind the event was to recognize what has happened in the past, and the hard work that people in our community have done to get us where we are now," said Tricia Brunson, President and CEO of the Chamber of Commerce. "We hope to recognize and pay tribute to the history the accomplishments celebrate together and also encourage people to continue that work.
This year's Hall of Fame class will be the fifth honored since the event's inception. The last class to be enshrined was the class of 2019, which includes members such as A.L. Johnson and Addie R. Lewis.
Over the years, the Hall of Fame has inducted 20 members into its ranks, not including its two new soon-to-be inductees.
Prominent members of the Hall include:
James Ellsworth Plew, a pioneer developer in the region who founded the Bank of Valparaiso and helped make Eglin Air Force Base what it is now by leasing Valparaiso Airport to the government
The Spence Family

Walker Vester Spence, a former Mayor of Niceville who was a distinguished figure in the forestry industry in the area and helped charter the Okaloosa National Bank, the first bank of Niceville; he and his wife Lola were part of the 333 individuals who lent their signatures to the Niceville Charter in 1937, officially incorporating Niceville as a city.
Francis Walter Spence, a former president of the Chamber and USAF Colonel who was the first to endorse building a bridge connecting Niceville to Destin, which led to the opening of the Mid-Bay Bridge.

The Ruckel Family

Ramonde "Rae" Ruckel Byrne Williams, a former president of the Chamber who founded the First Judicial District Guardian Ad Litem Program; was awarded one of the first two Life Directors of the Chamber.
C. Walter "Walt" Ruckel Jr., a former president of the Chamber and U.S. Army Air Force airplane mechanic who was a charter member of both the Rocky Bayou Country Club and Niceville Valparaiso Rotary Club.

Earl C. Talbot Sr., a former Mayor of Crestview who worked to introduce natural gas to the area by helping found the Okaloosa Gas District, where he was named General Manager.
"Mr. Talbot saw the need back in the early 1950s that this area would need a low-cost energy source in order to grow and thrive, and attract people to live here," added Brunson. "He stuck with that thought and Okaloosa Gas became a reality. He managed it for many years and won lots of awards, and he really was the basis for what Okaloosa Gas is today."
Brunson says that Talbot set the example to be involved with the community, and to look at the different needs and ways that Okaloosa Gas could give back.
Even today, the legacy that was started by Mr. Talbot continues as their employees have served in many leadership positions and continue to be involved in different initiatives throughout the county.
The luncheon will be held from 11 a.m. to 1 p.m. on July 20 at the Niceville Community Center and is sponsored by the CCB Community Bank.
For more information on the event and to purchase tickets, click here.
BUSINESS GROWTH
Eglin Federal Credit Union breaks ground on its new Pace Branch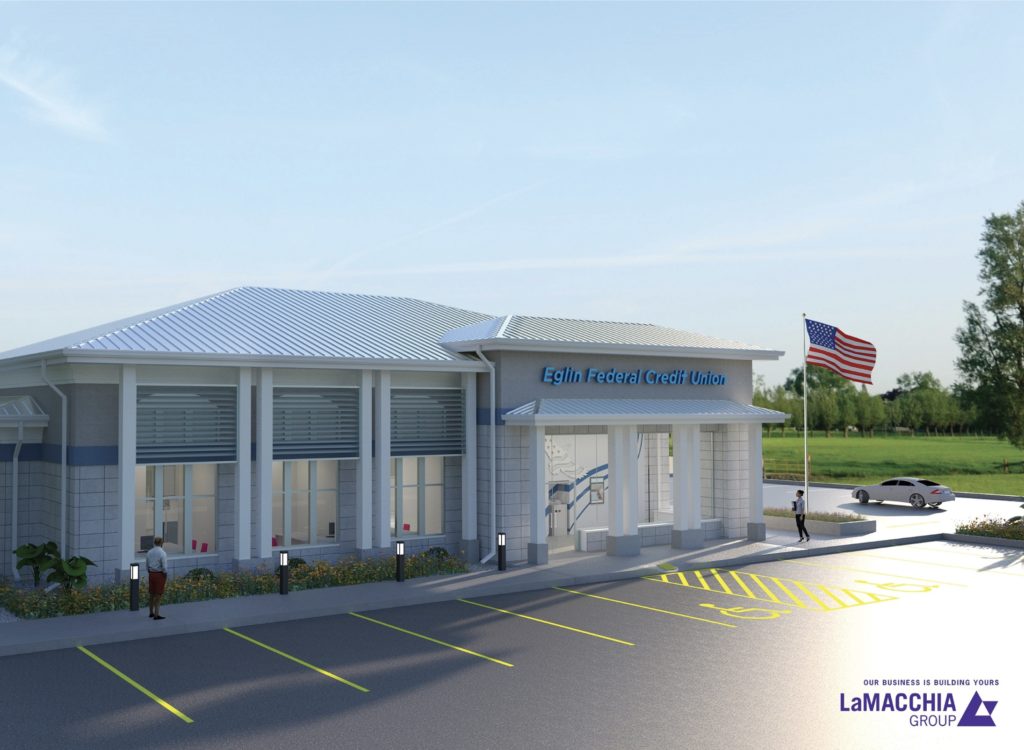 On Wednesday, July 6, 2022, Eglin Federal Credit Union held a groundbreaking ceremony at its new Pace Branch location. This will be the second Eglin FCU branch located in Santa Rosa County.
The Navarre Branch opened nearly 15 years ago.
As part of the Credit Union's growth and expansion efforts, property was recently purchased at 4413 US-90 in Pace. La Macchia Group is the design/build firm for the new Pace branch, the Operations Center and the recently announced Freeport branch, all expected to be completed in 2023.
"On behalf of the Eglin Federal Credit Union Board of Directors, I'd like to be one of the first to congratulate EFCU on this new location. As a local, I am excited we will be offering the benefits of membership to the Pace community and beyond," said EFCU Chairman William "Bill" Rone.
Rone added that there are now more than 122,000 EFCU members worldwide, with assets approaching $3 billion, no debt, and EFCU receives top grades on external audit and examination reports.
The National Credit Union Administration recently approved expanding EFCU's field of membership to include anyone who lives, works (or regularly conducts business in), worships or attends school, and businesses and other legal entities in specific geographic locations within Santa Rosa and Escambia Counties, Florida and Escambia County, Alabama.
Eglin Federal Credit Union President/CEO Jerry Williams said, "We chose this location in Pace to provide convenient access to affordable products and services as well as financial wellness resources to our current members. There are approximately 1,500 members along the Highway 90 corridor in Santa Rosa County, and we are excited to extend the benefits of membership to our new neighbors as well as add value to this community."
The Pace branch will be approximately 4,000 square feet and will showcase a new open branch design that features universal employees, a member engagement area with interactive touch screen monitors. This will be a full-service branch with safe deposit boxes, coin counter, night drop, touch screen video tellers and drive up ATMs.
THINGS TO DO
Three must-see sandcastles at Destin Commons this Summer
This local coverage is made possible thanks to Realtor Lisa A. Norton! Support those who support our local news coverage!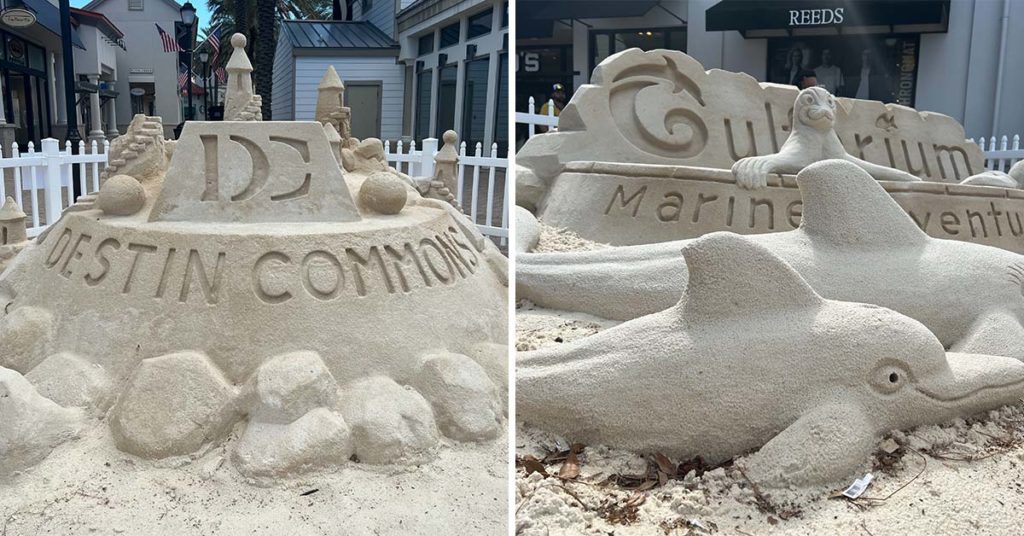 Three sandcastles have been sculpted at Destin Commons as part of a summer-long viewing experience.
The outdoor shopping center now has three elaborately sculpted sandcastles on display, each with its own theme and local partner.
Playing on the beautiful beaches of Destin and all the area has to offer, Destin Commons hired Rick Mungeam, a sand sculpting professional of 12 years, to design and build sculptures representing Destin Commons, Destin-Fort Walton Beach's Little Adventures program, and the Gulfarium Marine Adventure Park.
Mungeam built each sculpture from the ground up, using up to 8 tons of sand to do so. Each castle, sculpted using only sand and water, will stand tall at five feet and be sure to amaze all that view it.
And with our unpredictable weather in Florida, the sand artist sprayed each sandcastle with a weather shield to make it last through inclement weather.
The first sculpture is a representation of Destin Commons while the following two sandcastles represent local partners, Destin-Fort Walton Beach Tourism's Little Adventures and the Gulfarium.
Little Adventures is a program created by Destin-Fort Walton Beach to encourage families to discover new experiences that are fun for all ages.
The locally-based program promotes "bite-sized adventures for the whole family" with a website that showcases water activities that are curated by local residents.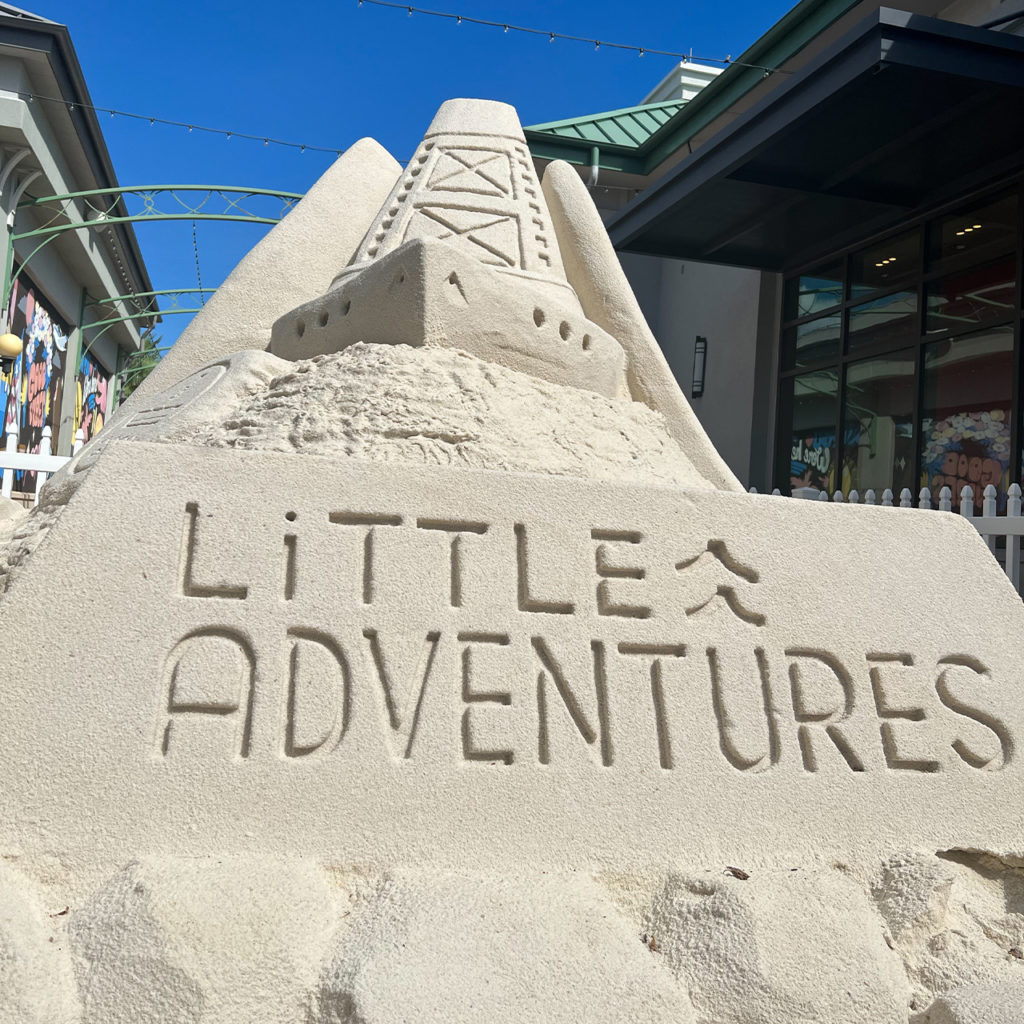 Destin Commons shoppers are also able to enjoy a sandcastle created in partnership with the Gulfarium. This sculpture features larger-than-life marine animals such as sea turtles, sea lions, dolphins, and more.
The marine life sandcastle not only stands to represent the Gulfarium as a whole but also its C.A.R.E Center, known as a beacon for coastal conservation through marine animal rescue and rehabilitation.
The program has helped to rehabilitate and release various species of sea turtles found on the Gulf Coast with hundreds of sea turtles rehabilitated and released back into the wild so far.
"Guests will enjoy these magnificent sandcastles created by Beach Sand Sculptures throughout the season," Brooke Zannis, Destin Commons Marketing Manager. "We are happy to partner with the Gulfarium and Destin-Fort Walton Beach to raise awareness for their respective C.A.R.E. Center and Little Adventures program. We encourage everyone to visit and enjoy these works of art and learn more about what each sandcastle represents."
Shoppers walking around Destin Commons will be able to take in the views of the sand sculpted masterpieces and take photos.
👉 A fun, interactive component is available for guests to enjoy where they can scan a QR code to open an augmented reality filter inside Instagram to share on social media.
An additional QR code is available to scan, sending shoppers to a link where they can be entered to win a special giveaway.
REMINDER!
The local election candidate forum is tonight!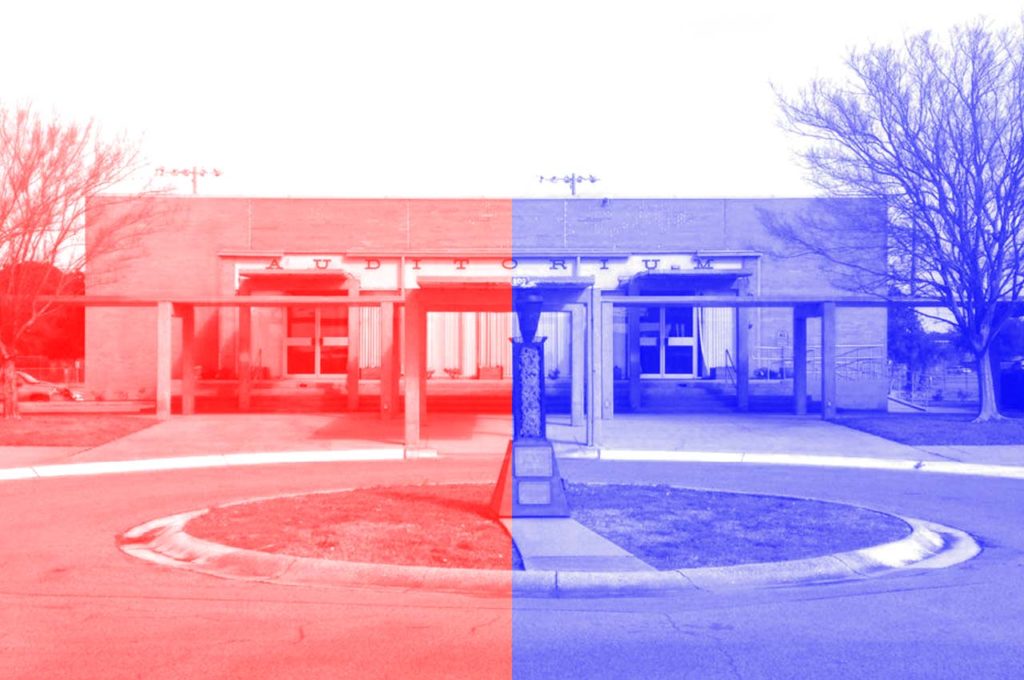 Tonight is the night that all of the upcoming local candidates will face off in a Candidate Forum at the FWB Auditorium at City Hall.
The Greater Fort Walton Beach Chamber of Commerce, along with the Emerald Coast Association of Realtors and Building Industry Association of Okaloosa/Walton County, will host the Okaloosa County Election Candidate Forum beginning at 5pm.
Interested voters can choose to attend in-person or watch the livestream from Crestview Community Television. Here's the breakdown of the evening:
5:00PM – 5:30PM: Candidate Meet and Greet
5:30PM: Welcome
5:40PM – 6:40PM: Q&A with all Okaloosa County School Board Candidates Districts 1, 3, and 5
6:45PM – 7:45PM (Approximate): Okaloosa County Commissioner Candidates District 2
Click here for details on tomorrow evening.
OK, that's all I have for you this morning! I hope you have a great Thursday!
p.s. What did you think of this morning's newsletter? Hit the reply button and let me know!
Published with ♥ by Get The Coast.
Did someone forward you this email? Subscribe here.
124 Eglin Parkway SE Fort Walton Beach, FL 32548