A MESSAGE FROM THE CITY OF DESTIN
City of Destin's Business Tax Receipt Renewals for FY 2023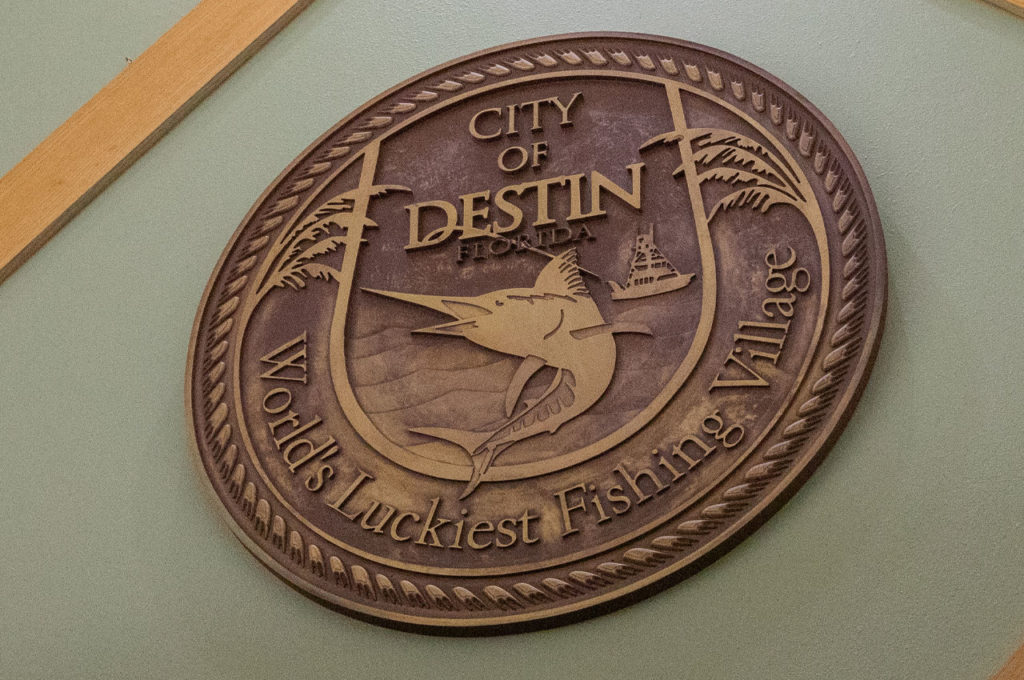 Business Tax Receipts are required for all those who operate a business within the city limits of Destin, including home-based businesses.
To verify if your business is within the city taxing district, also known as "District 10," you can visit the Okaloosa County Property Appraisers website at www.okaloosapa.com/.
For step-by-step instructions to renew or to apply for your business tax receipt please visit www.cityofdestin.com/btr.
For those renewing FY 2023 please submit payment no later than September 30th to avoid any late fees.
SPONSORED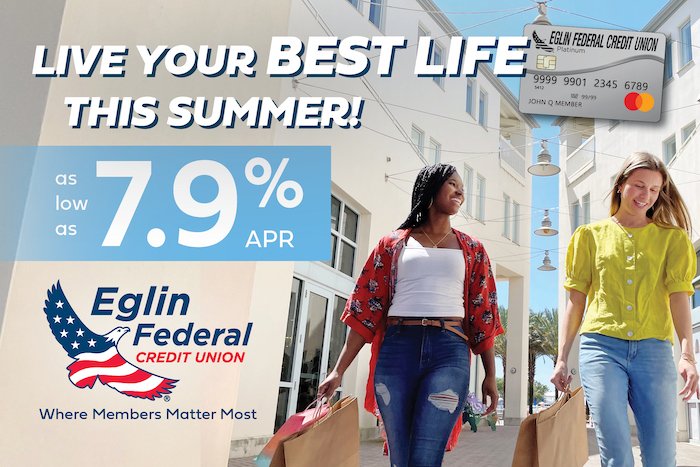 Live your best life this summer with an EFCU Mastercard®!
Get your card today by applying at any of Eglin Federal Credit Union's 9 branches. Stop by, apply, get your card and get shopping!.
*During normal business hours. Subject to membership and credit approval.
POLITICS
Why Okaloosa School Board Members won't always publicly comment on an issue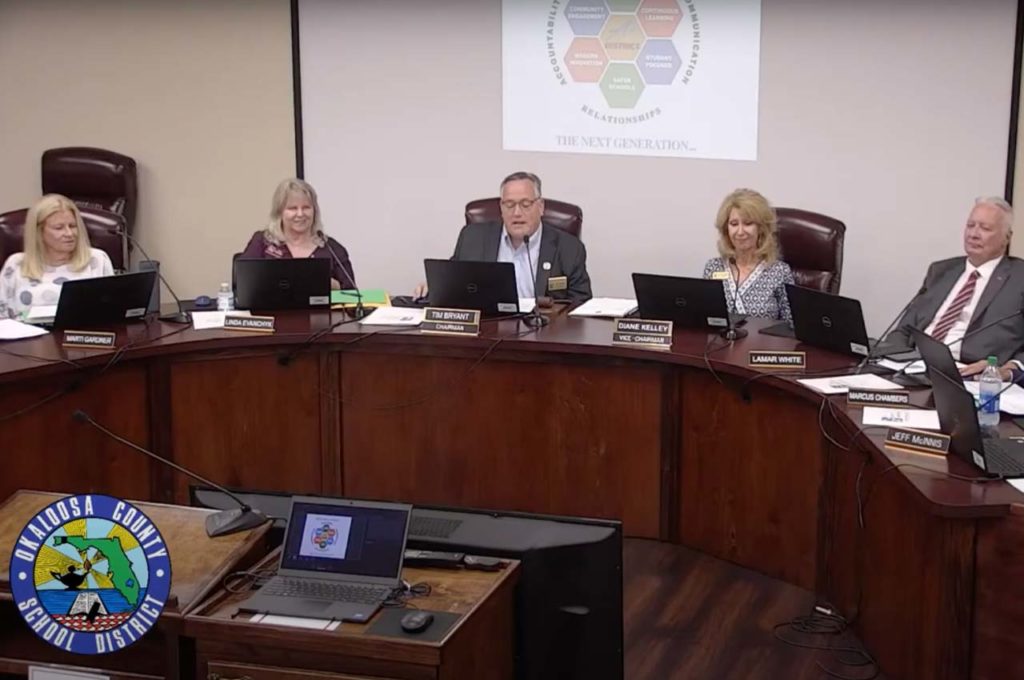 It's election season, and with 3 Okaloosa School Board seats up for grabs, 6 candidates (3 are incumbents) are actively campaigning leading up to Election Day.
While each candidate has their own platform and agenda, one talking point that has come up for several months now has to do with the school board "remaining silent" on certain issues brought before them during meetings.
These issues range from specific personnel to students incidences, with some candidates (and residents) feeling like the school board should make a public comment addressing these matters.
Here's why that typically doesn't happen on more serious matters…
According to School Board Attorney Jeff McInnis, the subject matter that citizens may want to discuss with the school board has a lot to do with whether the board is in a position to respond or not respond to particular questions.
For instance, if the matter is regarding some business matter of the Okaloosa County School District, and it's not on the agenda, the board may not have sufficient information to give any kind of an educated response to that question.
Therefore, it may be that there needs to be follow up from the Superintendent or District staff with that person so that the board can develop an appropriate response.
When it comes to student matters, the board has to be very careful in any kind of comment or discussion.
"Under both state and federal law, student records and personally identifiable information about students is confidential," said McInnis. "Therefore, many times, if questions are raised in a public meeting about a student matter in particular, it's not appropriate for the board to get into those details in a public setting."
McInnis said that the board members have to honor both the state and federal law regarding that kind of information. He says that those matters can be discussed outside of a public meeting, such as through the Superintendent's staff, the school staff and with the parents, but in a public setting, the board has to be very careful about that.
Additionally, there are times when items presented to the board during the public comments portion of the meeting deal with personnel-type matters. Those matters fall under the authority and jurisdiction of the Superintendent, according to McInnis.
McInnis says that to discuss personnel matters by the board in a public meeting would be outside of the scope of their jurisdiction because the Superintendent handles those matters.
"The Superintendent certainly brings recommendations to the board regarding personnel matters, but those recommendations don't initiate themselves from the board table," he added. "They're brought forward under Florida law under the authority the Superintendent."
There is another big reason why the school board has to be careful discussing personnel matters…
There could be a pending investigation of a compliant in a personnel matter.
Under state law, those matters are confidential and are not to be discussed publicly until those investigative procedures have been concluded.
Finally, in the case of employee discipline, McInnis says that those matters can end up back in front of the school board as a hearing body.
According to McInnis, the board needs to be careful to have not taken a public position on an employee matter if they have to turn around and hear that case as a neutral hearing body.
THINGS TO DO
Live music with Jessie Ritter at The Boardwalk on Okaloosa Island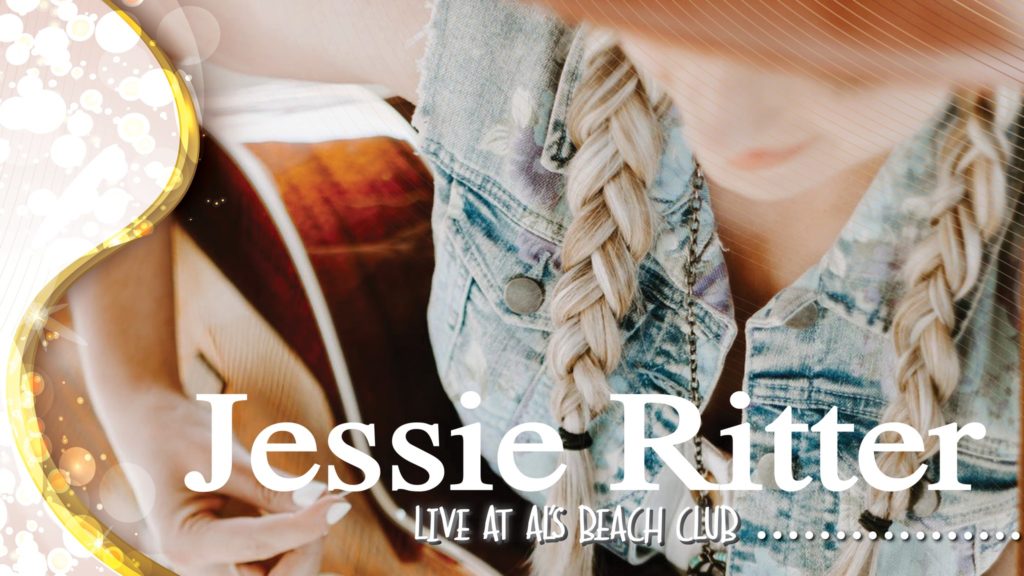 Shake the sand from your shoes & put some country in your soul with JESSIE RITTER live at Al's Beach Club and Burger Bar at The Boardwalk on Okaloosa Island.
Jessie is a country singer/songwriter from Southeast Missouri based in Northwest Florida-by way of Nashville and a worldwide musical adventure.
The show is free and tips are appreciated. Music kicks off Saturday, June 9, 2022 at 1pm.
SCHOOLS
Okaloosa School District receives A+ rating from the state for 2021-2022 academic year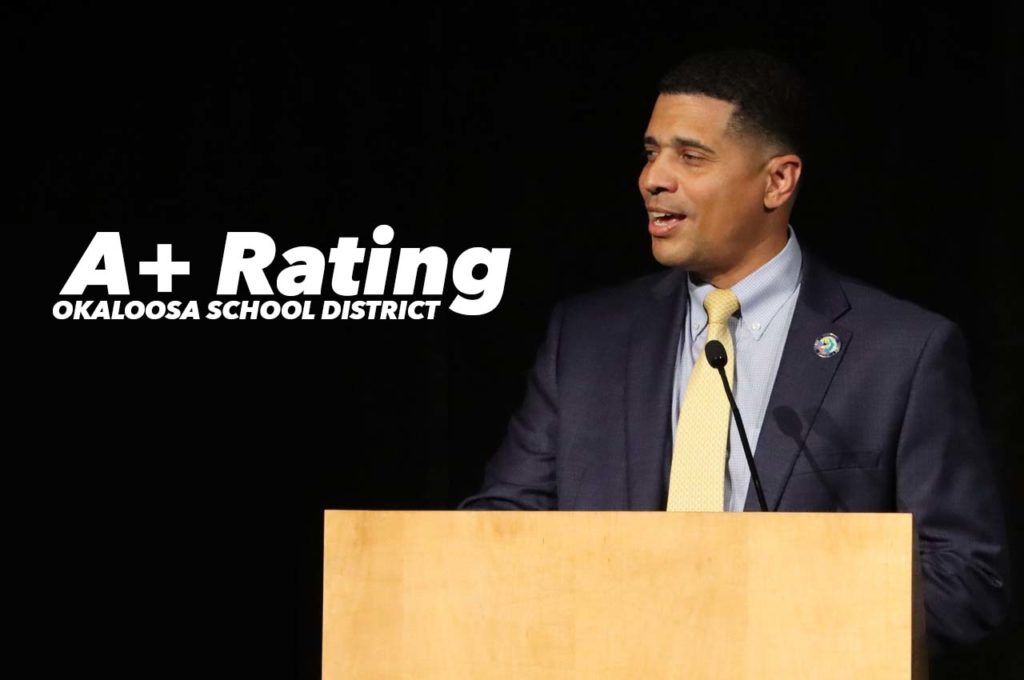 On Thursday, July 7, 2022, the Florida Department of Education (FDOE) released school grades for the 2021-2022 academic year, which show that schools statewide exceeded expectations.
The 2021-2022 school grades mark the first full school grade data release since 2019 due to the lack of assessments in the 2019-2020 school year and the opt-in nature of the 2020-2021 school grades.
Okaloosa received an overall grade of A, one of fourteen districts in the state to earn the highest rating.
Superintendent Marcus Chambers was made aware of the announcement during a school district budget workshop earlier Thursday afternoon. He then took a moment to notify the school board.
"This past year was arguably the most difficult year we've had in this school district," said Chambers. "We know all the challenges that have taken place this year, but again, it is a complete testament to the work that's happening at the school level with our teachers, support staff and administrators, the support that happens at the district level, and each of the five board members."
Chambers says that it's not about rankings, but about doing what is right for the students. However, he noted that coming off of a very tough year, this A+ ranking is his most favorite A+ ranking that the district has earned.
Statewide assessment results are a major component in the calculation of school grades. Middle and high schools also have an academic acceleration component for students who are successful in advanced classes or who earn industry certifications. High schools have a graduation rate component as well.
School Grading Scale
A: 62% of points or greater
B: 54% to 61% of points
C: 41% to 53% of points
D: 32% to 40% of points
F: 31% of points or less
Individual school grades were posted today as well with the following results:
Seventeen (17) schools maintained their grade from the last time it was reported for the 2018-2019 school year
Eleven (11) schools fell one letter grade from either A to B or B to C
Five (5) schools fell two letter grades from A to C
Three (3) schools, Fort Walton Beach High School, Choctawhatchee High School, and Crestview High School received an "I" for incomplete. District staff is working with the Department of Education to resolve that issue.
No schools received a D or F
CRIME
Two 15-year-olds arrested in fatal shooting at Fort Walton Beach Rec Center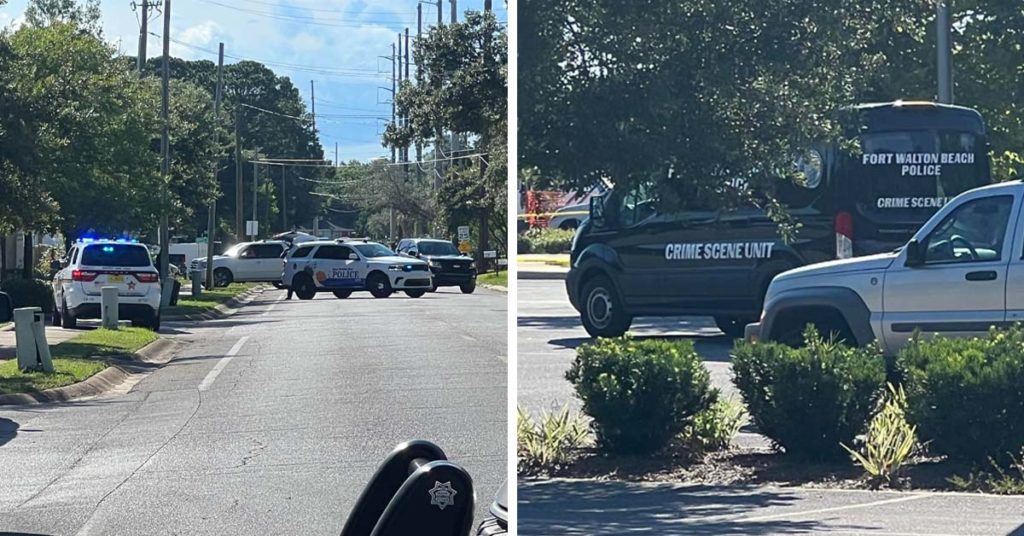 On July 7, 2022, at approximately 3:45 PM, three subjects arrived at the Fort Walton Beach City Recreation Center located at 132 Jet Drive and parked.
The victim, Sean Yadriel Burgos-Jimenez, was the driver of the vehicle and two suspects were seated inside the vehicle with him.
While inside the vehicle, the suspects engaged in an illegal transaction, according to the FWB Police Department.
During the transaction, the two suspects armed themselves and robbed the victim of two loaded firearms and attempted to flee from the vehicle. The victim attempted to stop the suspects and pursued one suspect.
A struggle started over the firearm.
Several shots were fired, and the victim sustained a gunshot wound to his chest.
He collapsed in the parking lot and both suspects fled the scene.
Bystanders and responding officers located the victim in the parking lot of the recreation center and they immediately attempted life-saving efforts, but the victim did not survive the wound and was pronounced deceased at the scene by Emergency Medical Personnel.
At the same time, citizens were providing officers with information on the two suspects who fled from the Recreation Center. The suspects were located by alert officers nearby. Officers recovered a loaded firearm and suspected narcotics.
As a result of this investigation, Fort Walton Beach Police Department Detectives have charged the two suspects with Armed Robbery and Felony Murder:
One 15-year-old is from Fort Walton Beach, the other is from Houston, Texas.
This incident was not a random act of violence, and the suspects and victim were known to each other, according to the Fort Walton Beach Police Department. 
If you have any information pertaining to this incident, please contact Detective Terence James by phone 850-833- 9538 or email tjames@fwb.org.
WHAT ELSE THIS MORNING
A few more things to know…
The Candidate Forum did happen last night at the FWB Auditorium, but it wasn't live streamed from Crestview Community Television like I originally reported. That's because there is evidently no internet inside the Auditorium. However, it is now available on their Facebook page (click here).
Residents may experience aircraft noise July 11 – 14, when the 58th Fighter Squadron conducts night flying operations in the area. F-35 fighter aircraft will conduct missions between 4 and 10 p.m. Night flying is required for 58th FS training operations. 
Remember the 217lb female loggerhead that was accidentally foul hooked the other day off of Okaloosa Fishing Pier? Good news! The Gulfarium C.A.R.E. Center's veterinarian removed the entangled fishing line from her flipper and conducted x-rays and bloodwork. They reported no internal hooks, and she is currently receiving fluids and antibiotics for the entanglement wound.
The body of a 61-year old homeless man was found Tuesday night near a boardwalk on Harbor Boulevard in Destin. Deputies say there were no indications of foul play and initial indications point to a suspected drug overdose.
OK, that's all I have for you this morning! I hope you have a great Friday!
p.s. What did you think of this morning's newsletter? Hit the reply button and let me know!
Published with ♥ by Get The Coast.
Did someone forward you this email? Subscribe here.
124 Eglin Parkway SE Fort Walton Beach, FL 32548