TOGETHER WITH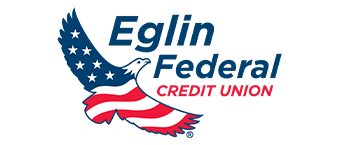 Good morning!
Disorganized showers and thunderstorms over the northern Gulf of Mexico are associated with a trough of low pressure. According to the National Hurricane Center, gradual development of this system is possible if it can remain offshore while it "meanders near" the northern Gulf coast through the end of the week.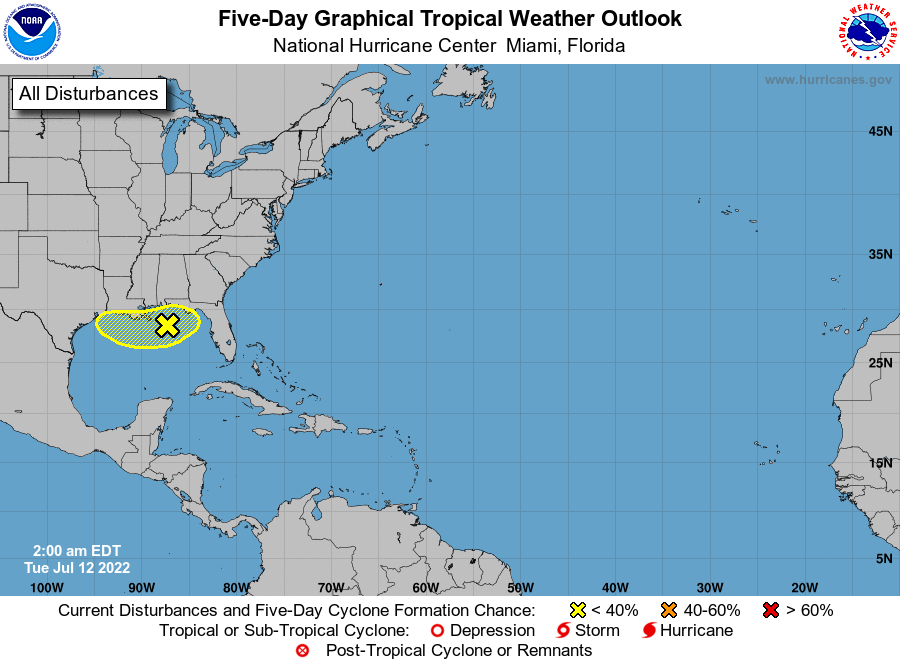 "Regardless of development, heavy rains will be possible along portions of the northern Gulf coast from Louisiana to the Florida Panhandle over the next several days," said the NHC.
Formation chance through 48 hours…low…10 percent.
Formation chance through 5 days…low…30 percent.
THINGS TO DO
Destin Charity Wine Auction Foundation to host Harvest Wine & Food Festival in WaterColor
Destin Charity Wine Auction Foundation has announced the return of Harvest Wine & Food Festival to South Walton on the new dates of October 13-16, 2022.
Tickets to all 2022 festival events are on sale now at HarvestWineandFood.com. Proceeds from the festival benefit DCWAF's mission of helping children in need in Northwest Florida.
DCWAF supports 15 children's charities working to tackle homelessness, food insecurity, medical care, and more in the local community.
The 2022 festival weekend will open with two nights of wine and spirits dinners hosted in private homes and restaurants throughout South Walton. The festival's signature event, the Grand Tasting, will be held on Saturday, October 15 on WaterColor's Cerulean Park.
"Guests will once again be welcomed to WaterColor for an afternoon of epicurean excellence featuring tasting stations from world-class wineries, as well as culinary stations manned by celebrity chefs from some of the best restaurants along the Gulf Coast and throughout the Southeast," wrote DCWAF in a press release.
The weekend concludes with a cocktail brunch hosted by the men behind the Agave Road Trip podcast. Guests are invited to join Lou Banks as he leads them on a journey through agave spirits. Hosted in a private 360 Blue home in WaterColor, guests will take part in a short tequila tasting seminar before enjoying delicious brunch fare by Chef Phil McDonald of Black Bear Bread Company along with craft cocktail pairings by Better Together Beverage and 818 Tequila.
A silent auction featuring rare wines, luxury trips, and staycations will be available virtually Thursday, October 13 at 9am CST through Sunday, October 16 at noon CST. A full list of this year's headliners and schedule of events can be found at www.harvestwineandfood.com.
SPONSORED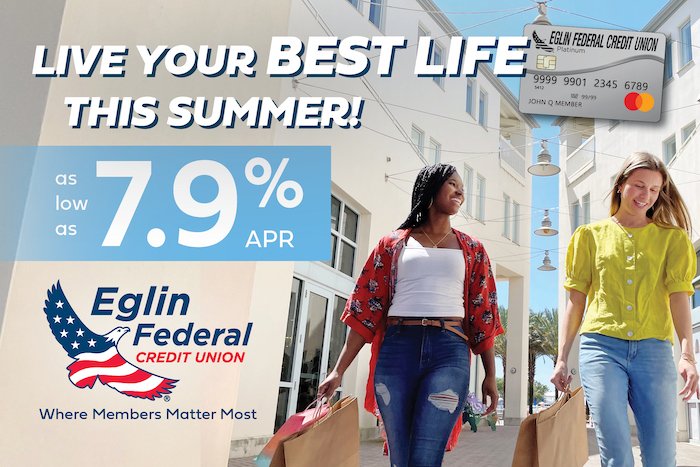 Live your best life this summer with an EFCU Mastercard®!
Get your card today by applying at any of Eglin Federal Credit Union's 9 branches. Stop by, apply, get your card and get shopping!.
*During normal business hours. Subject to membership and credit approval.
COASTAL RESOURCES
Two more 100-plus-foot vessels to be deployed as artificial reefs off Destin-Fort Walton Beach coast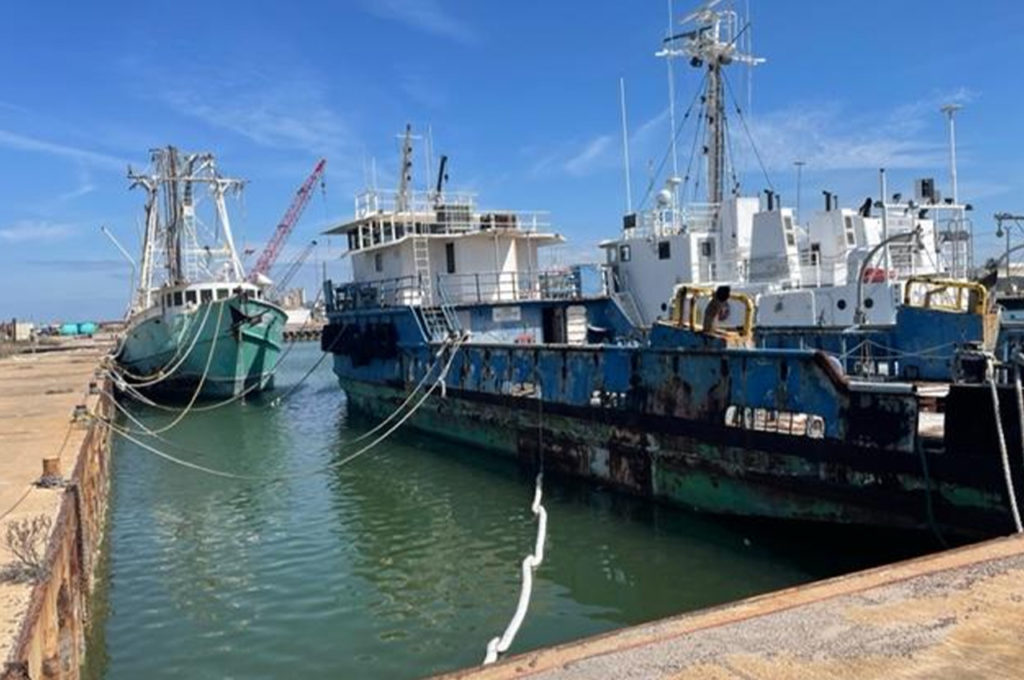 In March 2022, the Okaloosa Board of County Commissioner allocated $2 million toward a pair of large research vessels available in Louisiana for deployment as artificial reefs. These vessels were the MANTA (180ft) and DOLPHIN (178ft).
County Staff negotiated the total costs to be $1,685,000, which resulted in a savings of $315,000.
Now, Marine Environmental Services, LLC has offered two vessels, the ATLANTIS (125ft) and CYCLOPS (110ft), to the county for deployment as artificial reefs.
Both vessels are decommissioned offshore supply vessels that were used in the oil industry. According to county documents, the total cost to acquire, prepare and deploy these two vessels located in Texas is $360,000.
The savings from the acquisition of the DOLPHIN and MANTA, combined with funds from the FY 2022 artificial reef budget line, were used to purchase these new artificial reefs.
According to Alex Fogg, Coastal Resource Manager for Okaloosa County, the plan is to deploy these vessels in state waters (within nine miles of shore) in one of their 3 new permitted areas.
Fogg says that they currently have the DEP permit, but are still waiting on the Army Corps of Engineers permit, which has been in coordination for months.
"I've been told that we're on the fast track and we could have those permits in as soon as a couple weeks or a few months from now," said Fogg. "We will proceed with cleaning these vessels and plan on deploying them in one of our permitted areas that are in state waters. If all else fails and we're out of time, we'll put them out in federal waters, as shallow as we can deploy them."
But the main reason for deploying them in state waters is that the county hasn't had a state water vessel deployment since 2000 (Eglin Landing Craft).
"A lot of the vessels currently in state waters are getting old, they're breaking down and the dive and fishing industry is really screaming for some high profile, large artificial reefs for them to be able to visit with some of their more novice divers or in smaller boats that don't have to go very far offshore to access these vessels," added Fogg.
Fogg says that while the ATLANTIS and CYCLOPS are large vessels, they don't have a ton of vertical relief. He says that because of this, they will remain relatively stable in storms and in other rough weather that have demonstrated the ability to move vessels.
As for depth, the county's permits require them to deploy vessels that have no higher than one-half the water depth.
If the county deploys a vessel in 60-feet of water, there has to be at least 30-feet of clearance, meaning that the vessel can't come more than 30-feet off the bottom.
The plan is to deploy the ATLANTIS and CYCLOPS in 70-80 feet of water.
"The top of the vessels will be at a depth that is very accessible to very novice divers," added Fogg. "But it is also going to be an outstanding fishing site as it's a large structure that's certainly attractive to a lot of those reef fish species."
The addition of the ATLANTIS and CYCLOPS is a nice bonus to Destin-Fort Walton Beach's 5-year artificial reef plan that actually started with the purchase of the DOLPHIN and MANTA.
"We were expecting to spend around $2 million on the DOLPHIN and MANTA, but because we came in well under budget, it opened up the door for us to acquire a couple of additional vessels," he added. "The 5-year plan includes building out our state waters with some of these vessels down the road, but we were able to accelerate that portion of the plan to get these in the water."
That's not to say that these vessels will be the only ones going in state waters. Fogg and his team plan on doing additional state water deployments and not just modules and secondary-use concrete.
"We hope to put additional vessels in state waters, which are obviously attractive to all aspects of the fishing and diving industry," he said.
Now that the cleaning and preparation process has begun for these new artificial reefs, Fogg says he plans on having them deployed well before October 1, 2022.
PUBLIC SAFETY
Okaloosa Deputies investigating apparent murder-suicide of young couple in Fort Walton Beach
On Monday, June 11, 2022, the Okaloosa County Sheriff's Office responded to an apparent domestic-violence related murder-suicide in Fort Walton Beach.
Deputies found the bodies of a young couple in their home off Lewis Turner Boulevard Monday afternoon.
Deputies responded to a welfare check at a home on Mariah Way around 2:30 p.m. According to the OCSO, a concerned friend of the female resident called the OCSO to say she had been unable to contact anyone at the home since Saturday. She told Deputies this was unusual.
Deputies also gathered additional information that led them to make entry into the house, according to the report. They found the couple, ages 21 and 24, deceased in a bedroom.
The investigation is continuing.
A MESSAGE FROM CALIBER CAR WASH
Children in Crisis is in need of Foster Parents
This coverage is made possible thanks to Caliber Car Wash in Fort Walton Beach! Caliber features top-of-the-line equipment and tons of free detailing tools for use after your wash,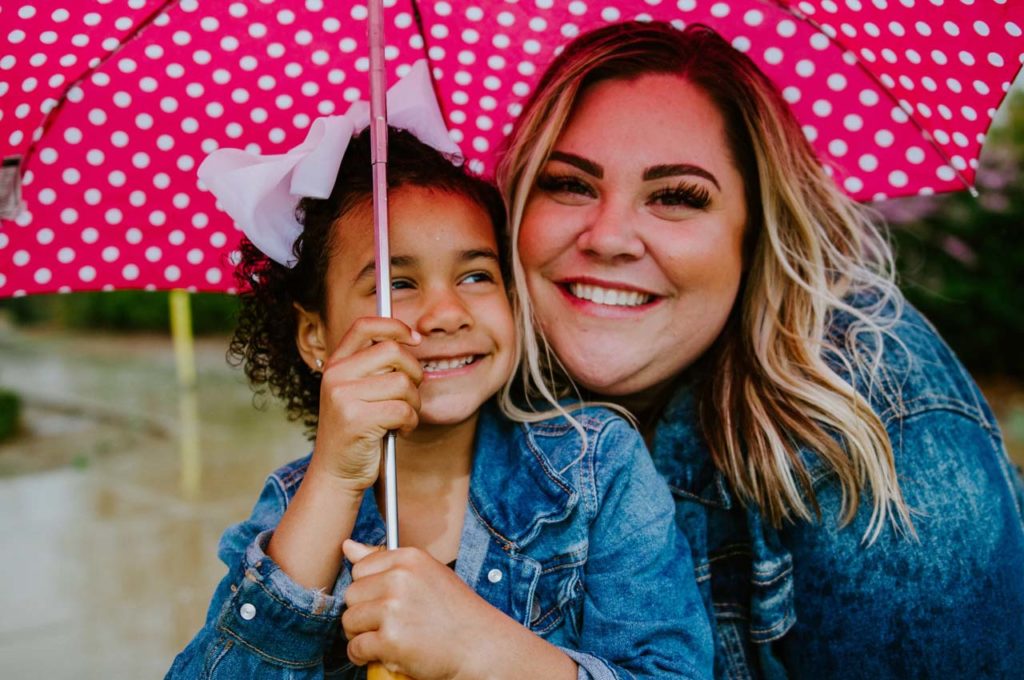 Children in Crisis is a non-profit organization that works to provide homes and care for the abused, neglected, and abandoned children in our local community. Their mission is simple: Providing homes while keeping brothers and sisters together.
Since opening the Susanna Wesley Emergency Shelter and the first family foster home (Blessings House) in 2008, CIC has given a home and care to over 1,000 foster children.
Right now, Children in Crisis is in need of foster parents to live in the homes and care for the children at The Children's Neighborhood.
The non-profit will license and train foster parents and provide an array of support including:
A large home.
Guidance.
On-site educational assistance.
Vehicles for transporting children.
Access to "Kay's Cupboard" food and clothing pantry.
A monthly stipend to supplement family income.
"Our foster parents experience the rewards that come with knowing they have made a difference in the lives of these children," said Danna Franks, Vice President of Operations at Children in Crisis. "These are children who need a parent to restore their hope, facilitate healing of their wounded hearts, and assist in their development into resilient, happy, capable young people."
For more info on getting involved as a foster parent, please contact the Director of Operations, Sarah Traver, at 850-864-4242 or sarahtraver@childrenincrisisfl.org .
You can view their video and complete the Foster Parent Application on their website at www.childrenincrisisfl.org.
TRAFFIC
Okaloosa and Walton County Traffic Advisory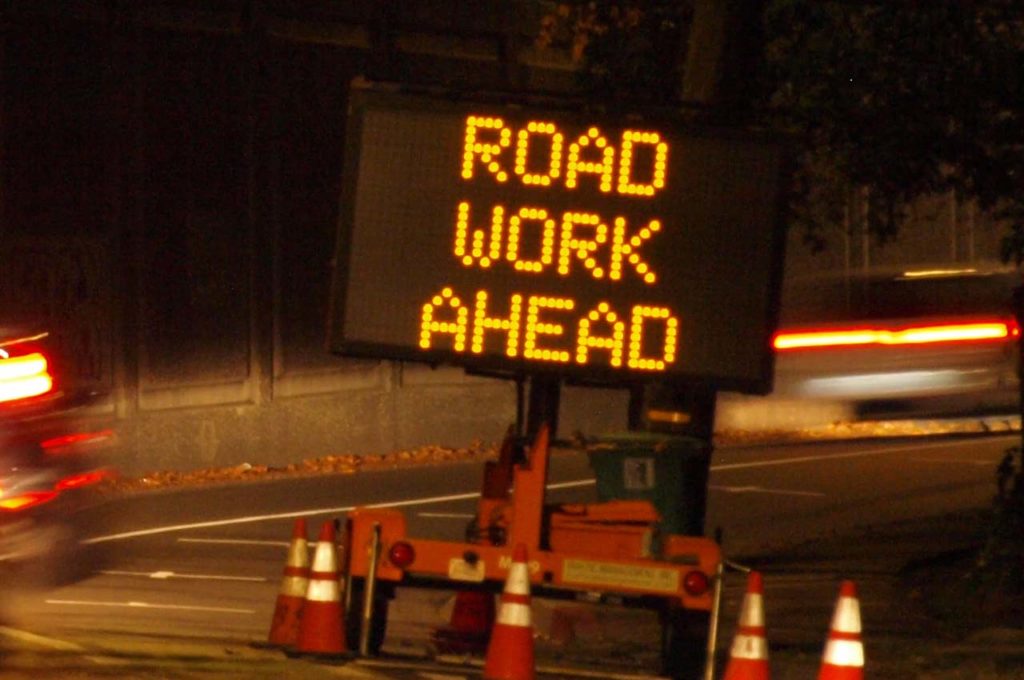 Drivers will encounter traffic disruptions on the following state roads in Okaloosa and Walton counties as crews perform construction and maintenance activities.
Okaloosa County:
Work will begin this month on a $3.4 million project to mill and resurface State Road (S.R.) 85, from S.R. 20 (John Sims Parkway) to north of County Road 190 (College Boulevard). Additionally, this project will include drainage enhancements, new sidewalks on the east side of S.R. 85, and sidewalk repairs on the west side of the roadway. Lane closures will be limited to 8 p.m. to 6 a.m. The project is estimated for completion in early 2023.
State Road (S.R.) 85 Improvements from S.R. 123 to Hospital Drive – This week, drivers will encounter intermittent, temporary northbound lane closures on S.R. 85, between the Shoal River Bridge and Hospital Drive, during the nighttime hours of 9 p.m. and 5 a.m., for paving operations. One travel lane will remain open at all times and access to private property and driveways will be maintained.
S.R. 20 (John Sims Parkway) Resurfacing Project – This week, drivers may encounter intermittent outside westbound lane closures on S.R. 20, from Edge Avenue to west of the Rocky Bayou Bridge, from 9 p.m. to 6 a.m. for repair and sidewalk construction along the north side of the roadway.
U.S. 98 Widening from Emerald Bay Drive to Tang-O-Mar Drive – Next week, drivers will encounter intermittent and alternating lane closures on U.S. 98 east and westbound between 9 p.m. and 5 a.m. These closures are required for asphalt paving, cutting traffic signal detection loops, and additional work list items. Additionally, paving work on County Road 2378 (Scenic Gulf Drive) at U.S. 98 will require flagmen to direct drivers through the work zone.
U.S. 98 Resurfacing Project from Village Road to east of U.S. 331– The speed limit will be reduced from 55 mph to 45 mph, between Village Road and U.S. 331. Additionally, drivers may encounter temporary traffic disruptions as crews begin mobilizing equipment and materials to construct the new U.S. 98 westbound right turn lane at Don Bishop Road.
U.S. 331 Routine Utility Maintenance North of Sloss Avenue in DeFuniak Springs – Motorists will encounter intermittent lane closures, Monday, July 11 through Thursday, July 14 from 9 a.m. to 3 p.m. as utility crews perform operations
All activities are weather-dependent and may be delayed or rescheduled in the event of inclement weather. Drivers are reminded to use caution, especially at night, when traveling through a work zone and to watch for construction workers and equipment entering and exiting the roadway.
COMING SOON
LiveOak Fiber to invest $100 million in Okaloosa County Fiber Network, pledges to create 50 new jobs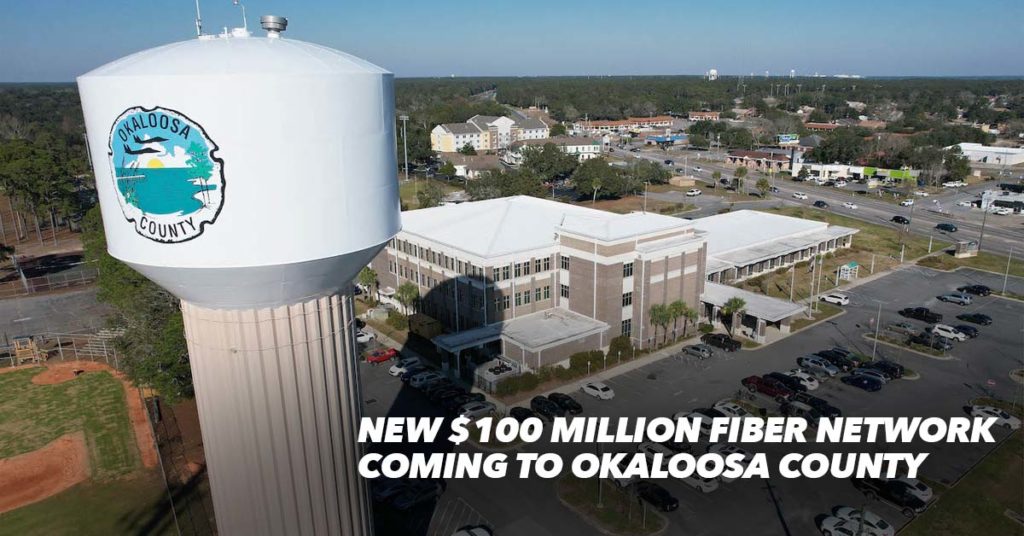 On Monday, July 11, 2022, LiveOak Fiber, an emerging regional broadband service provider, announced that the newly formed company is investing $100 million to construct and operate a next-generation high-speed fiber optic network in Okaloosa County.
The new network will bring alternative options to underserved regions of the county, ensuring access to affordable and reliable digital infrastructure for businesses and residents in the area.
When complete, LiveOak Fiber's network will provide fiber-based broadband internet and communications solutions to serve homes and businesses throughout its digital footprint, according to One Okaloosa EDC.
"Residents can expect a robust internet service with 10G per second – the fastest speeds in the U.S.," said Nathan Sparks, One Okaloosa EDC Executive Director.
A 2021 research report from BroadbandNow estimated at least 42 million Americans lack access to broadband internet. According to the report, 2,373,981 Floridians also lack access to reliable broadband internet.
Okaloosa County faces such challenges, and the area's broadband access ranking of #182 in the Milken Institute's "2022 Best Performing Cities" ranking confirms this.
"Okaloosa County residents and businesses need the critical infrastructure and services to support a growing population and attract new investment," said Jody Craft, President of LiveOak Fiber. "Bringing high-speed fiber and the modern services it enables to these communities changes lives, improves education, advances healthcare options, and grows local businesses."
Construction on the project is planned for later this year. LiveOak expects to begin connecting their first customers as early as February 2023. With plans and commitments to hire locally, the company expects to create 50 new jobs in Okaloosa County over the next three years.
"We welcome LiveOak Fiber's considerable investment in Okaloosa County's technology infrastructure," said Commissioner Mel Ponder, Chairman, Okaloosa County Board of County Commissioners. "As our community's profile continues to elevate for new businesses and residents alike, a state-of-the-art fiber network is not only an important amenity, it is an absolute necessity."
One Okaloosa EDC assisted LiveOak with the community review and data gathering efforts that led to the company's favorable decision.
"One Okaloosa EDC is a strong proponent of any effort designed to enhance our community's overall competitiveness, and a $100 million investment by the private sector in new broadband infrastructure resoundingly checks that box," said Leslie Sheekley, Chair, One Okaloosa EDC. "We also enthusiastically welcome LiveOak's commitment to creating new, local job opportunities."
To learn more about LiveOak Fiber's services and receive updates on plans and employment opportunities, click here.
WHAT ELSE THIS MORNING
A few more things to know…
The annual Big Truck Day will be held in the Destin Community Center parking lot from 9:00 -11:00 am on Friday, July 29th, 2022. The event welcomes children of all ages to come and see the unique trucks we have working in our community. There is no charge for the event. For more information, please call 850-654-5184 or email recreation@cityofdestin.com.
On Monday, Destin Beach Safety reported a large number of stinging sea lice incidents in the Gulf of Mexico. Purple flags were flying for the rest of the day along with a yellow flag. Locals and visitors are encouraged to text "BEACH" to 44144 for a consolidated, daily beach warning flag update for Okaloosa Island, Henderson Beach State Park and City of Destin public beaches guarded by Destin Fire Control District.
A Fort Walton Beach man left his vehicle running in the parking lot of an auto shop on Racetrack Road Saturday around 5 p.m. He turned around a moment later to see a stranger driving it away. The victim says he didn't plan to be in the store long but his gray 2008 Honda Civic was quickly commandeered by a short, white, heavyset female with blonde hair who looked to be in her early or mid-twenties.
Due to extended power outage, the Niceville Public Library will be closed on July 12, 2022.
OK, that's all I have for you this morning! I hope you have a great Tuesday!
p.s. What did you think of this morning's newsletter? Hit the reply button and let me know!
Published with ♥ by Get The Coast.
Did someone forward you this email? Subscribe here.
124 Eglin Parkway SE Fort Walton Beach, FL 32548