TOGETHER WITH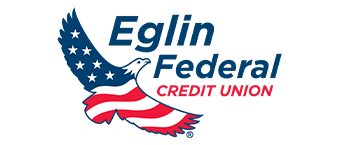 Good morning!
Okaloosa County does a communications survey each year in order to continuously improve the way they communicate with the residents.
This year's survey will run from July 15, 2022 through August 31, 2022 and will help the county make adaptations in their messaging and supply informed data in their Annual Report.
The 18-question survey takes about 5 minutes to fill out and can be found at myokaloosa.com/cc/survey or direct at https://www.surveymonkey.com/r/WYBZLGX.
Get The Coast is listed as a local news source inside the survey. I would appreciate you letting the county know that you stay informed on county news via this newsletter 🙂
Let's get to the news this morning…
THINGS TO DO
Celebrate the end of Summer with a Parents Night Out at the Gulfarium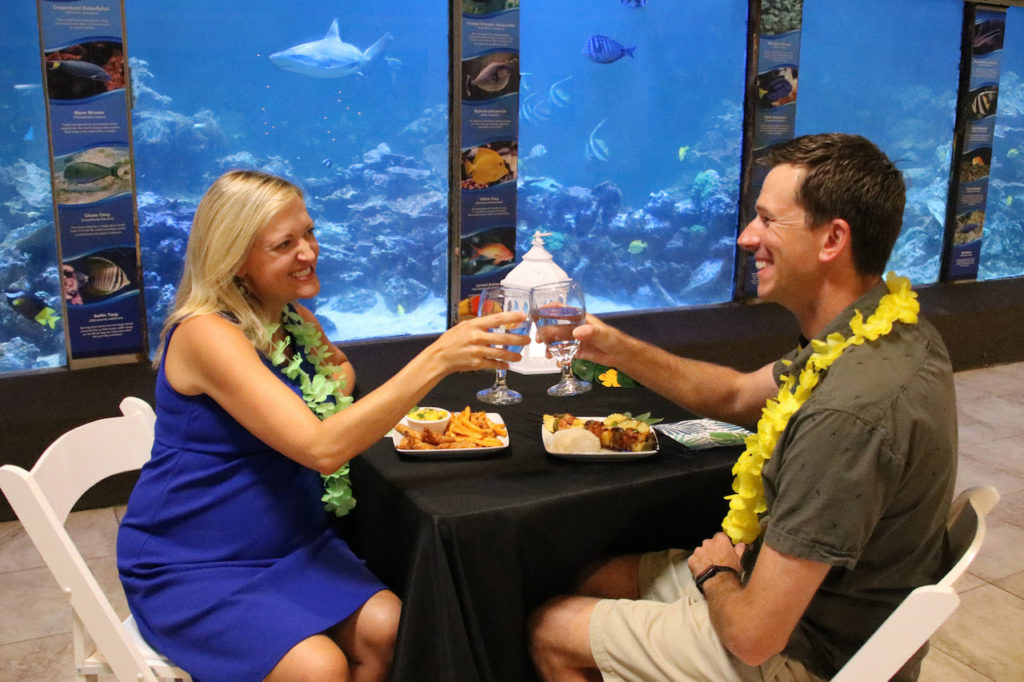 Celebrate the end of summer (and back to school) with a luau-themed, adults-only dinner for two at the Gulfarium.
Stroll the park after-hours with a drink and have the opportunity to meet and touch one of the Gulfarium's resident African penguins. This festive evening will then move indoors, where you will enjoy an island inspired 3-course meal while taking in the tropical fish backdrop of the Living Sea aquarium.
Your meal will include a starter to share, entrees for both guests, one sharable dessert, and drinks for two.
This exclusive encounter is only available for 8 couples each evening on Friday, August 12th and Saturday, August 13th, 2022.
The cost is $300 and the dinner will last roughly 2.5 hours. Here's a look at the menu
For more program information and reservation details, visit their website or call the Special Events Coordinator at (850) 243-9046 x 35.
SPONSORED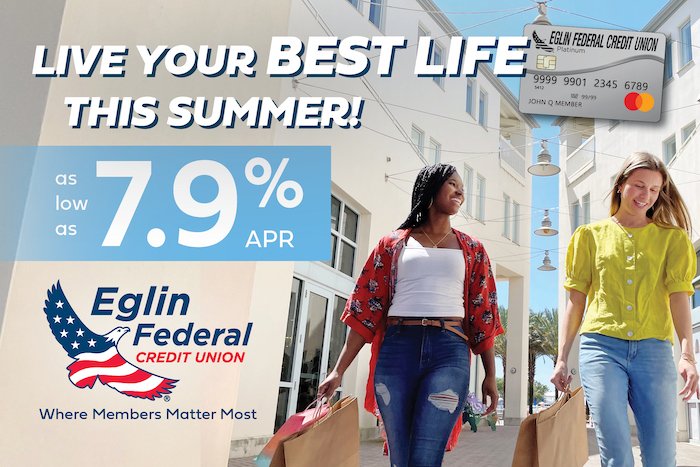 Live your best life this summer with an EFCU Mastercard®!
Get your card today by applying at any of Eglin Federal Credit Union's 9 branches. Stop by, apply, get your card and get shopping!.
*During normal business hours. Subject to membership and credit approval.
SAD NEWS
Fire, water, cause damage to Emerald Coast Children's Advocacy Center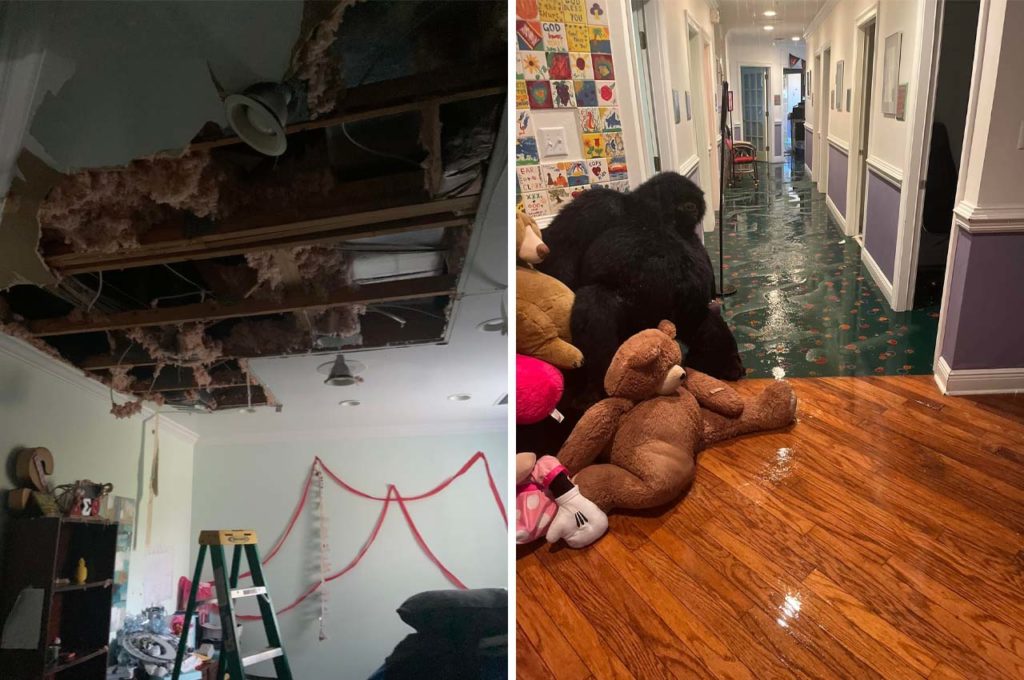 On Saturday, July 16, 2022, Niceville's Emerald Coast Children's Advocacy Center reported that the facility had "suffered significant damage" due to an apparent fire that then led to water damage from the fire sprinkler system.
"We are just incredibly sad and devastated," wrote the Emerald Coast Children's Advocacy Center on Saturday night. "Although there was much water damage from the fire sprinkler system, it prevented what could have been a devastating fire. As heartbroken as I feel and fighting back the tears, I am thanking God for His saving grace – it could have been so much more worse. We may be down but will rise above the water."
The Center went on to say that they will need to replace many things in order to restore their child-friendly environment. As for immediate plans, they will carry on services and operations without disruption.
"We are thankful for all of agency partners lending a hand and we are forever grateful to the Niceville Fire Department who went above and beyond to help us today," they said. "The days ahead will be tough, but God is tougher!!!"
If you would like to donate to help, please visit their website eccac.org.
BACK IN BUSINESS
Sam's Club gas station back open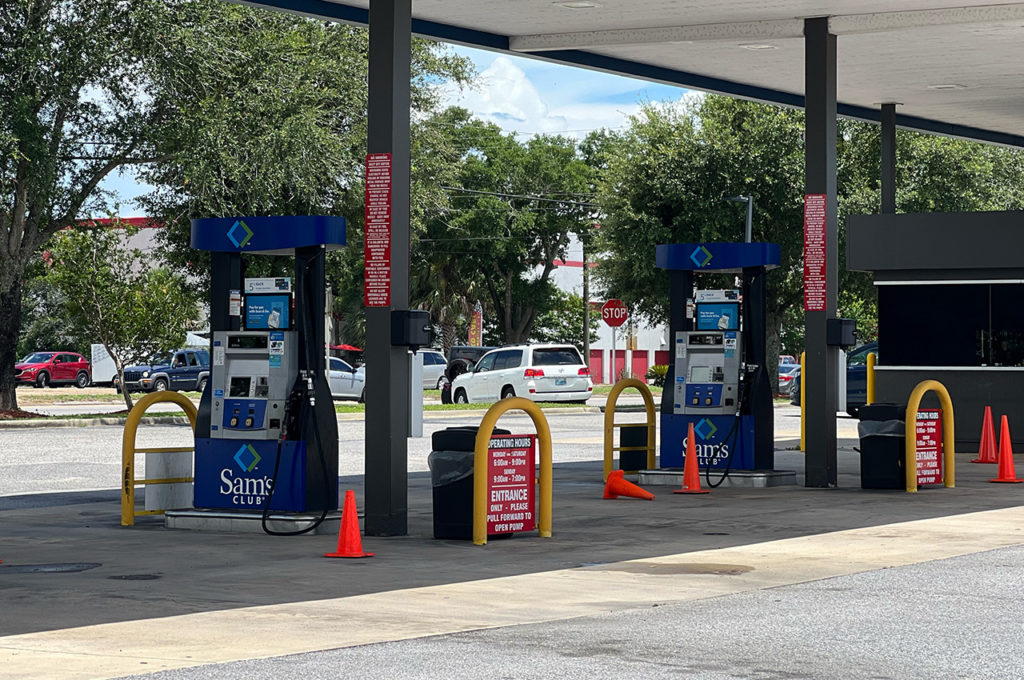 On Friday morning, the Florida Department of Agriculture told Get The Coast that the issue identified by the lab was sediment in the fuel.
"We sample and test for fuel quality but do not perform testing to determine the makeup of the sediment," said Erin Moffet, spokesperson for the Florida Department of Agriculture. "We only order the tank/fuel cleaned, determining the source of the contamination will be up to the business."
Moffet added that FDACS has not made any connection that indicates that this is a supply issue, meaning multiple stations in the area with sediment contamination. She said they also monitor and test the fuel at the ports of entry to identify bulk fuel contamination before it reaches local stations.
As of Friday morning, FDACS is only aware of one consumer that was affected.
"Fuel purchased previous to this may have contained sediment, but not to the extent that it affected vehicles," wrote Moffet in an email. "Many issues can affect the amount of sediment making it to the pump such as the volume through a specific pump, the filter efficiency of the specific pump, and the timing of the last delivery which agitates the sediment in the bottom of the tank. That being said, we advise any consumer experiencing issues with fuel from this station to file a complaint with the department."
By Friday afternoon, Sam's Club gas station was back open. FDACS inspectors confirmed after visiting the facility and speaking with the technicians that they met all the criteria of rectifying the substandard fuel and are now utilizing the promissory release and selling. A re-sample will be taken.
THIS WEEK'S TRAFFIC
Okaloosa and Walton County Traffic Advisory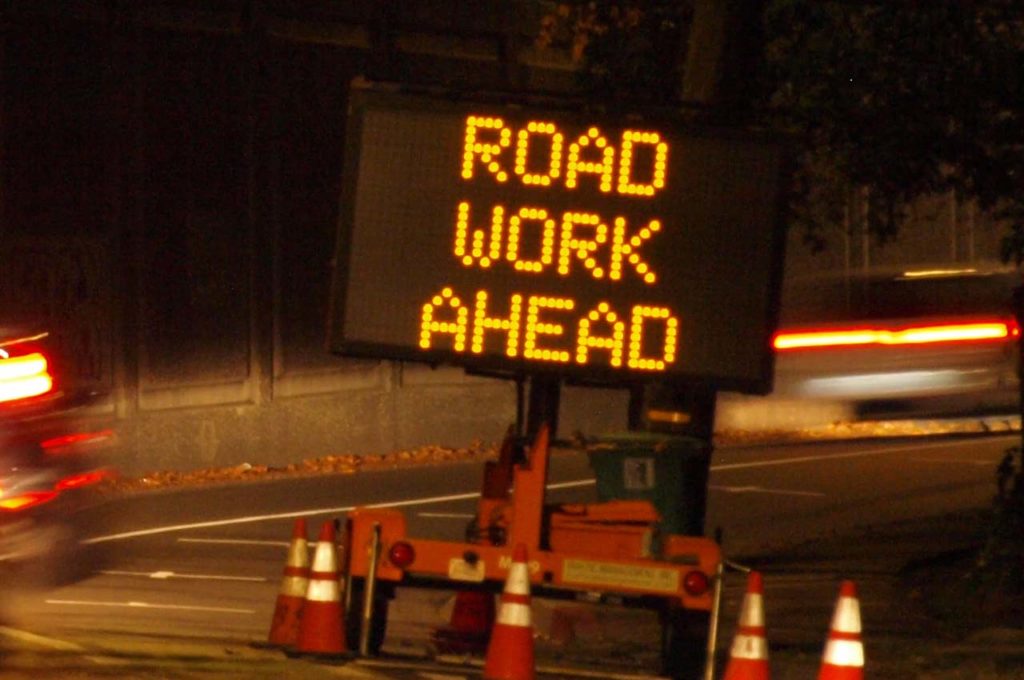 Drivers will encounter traffic disruptions on the following state roads in Okaloosa and Walton counties as crews perform construction and maintenance activities.
Okaloosa County:
State Road (S.R.) 20 (John Sims Parkway) Resurfacing Project – Drivers may encounter intermittent outside westbound lane closures from Edge Avenue to west of the Rocky Bayou Bridge from 9 p.m. to 6 a.m. for repair and sidewalk construction along the north side of the roadway.
S.R. 85 (Eglin Parkway) Routine Maintenance between Hospital Drive and Fourth Street in Fort Walton Beach – Motorists will encounter intermittent southbound lane closures Wednesday, July 20 from 9 p.m. to 5 a.m. for paving operations.
S.R. 189 (Beal Parkway) Routine Utility Maintenance at the Crewilla Drive intersection in Fort Walton Beach – Motorists will encounter intermittent northbound outside lane closures Wednesday, July 20 from 8 p.m. to 5 a.m. as crews perform underground utility work.
U.S. 98 Widening from Emerald Bay Drive to Tang-O-Mar Drive – Drivers will encounter intermittent and alternating lane closures on U.S. 98 east and westbound between 9 p.m. and 5 a.m. for paving, traffic signal detection loop installation and additional work list items. Additionally, paving work on County Road 2378 (Scenic Gulf Drive) at U.S. 98 will require flagmen to direct drivers through the work zone.
U.S. 98 Resurfacing Project from Village Road to east of U.S. 331– The speed limit will be reduced from 55 mph to 45 mph between Village Road and U.S. 331. Additionally, drivers may encounter temporary traffic disruptions as crews begin mobilizing equipment and materials to construct the new U.S. 98 westbound right turn lane at Don Bishop Road.
U.S. 331 Routine Utility Maintenance North of Sloss Avenue in DeFuniak Springs – Motorists will encounter intermittent lane closures Thursday, July 21 from 9 a.m. to 3 p.m. as utility crews perform operations
U.S. 90 Routine Utility Maintenance Between 2nd Street and 7th Street – Motorists can expect intermittent lane closures Thursday, July 21 and Friday, July 22, from 9 a.m. to 3 p.m. for maintenance activities.
U.S. 331 Routine Utility Maintenance at Webster Lane in Paxton – Motorists can expect intermittent lane closures Monday, July 18 and Thursday, July 21, from 8 a.m. to 3 p.m. for maintenance activities.
All activities are weather-dependent and may be delayed or rescheduled in the event of inclement weather. Drivers are reminded to use caution, especially at night, when traveling through a work zone and to watch for construction workers and equipment entering and exiting the roadway.
TOURISM
Fort Walton Beach among Florida's priciest summer destinations, survey shows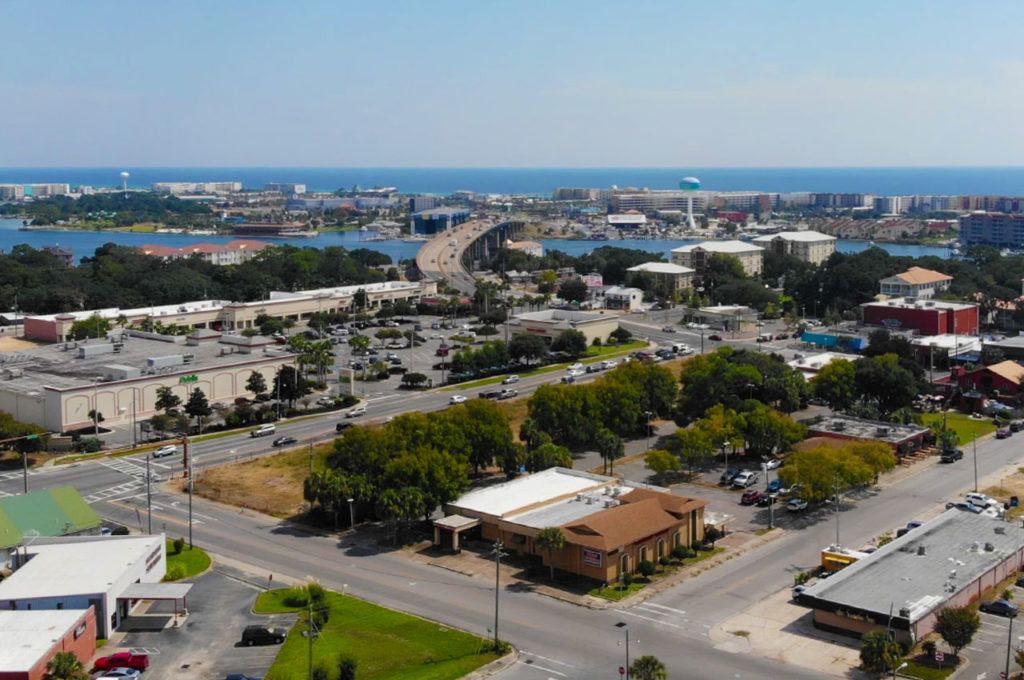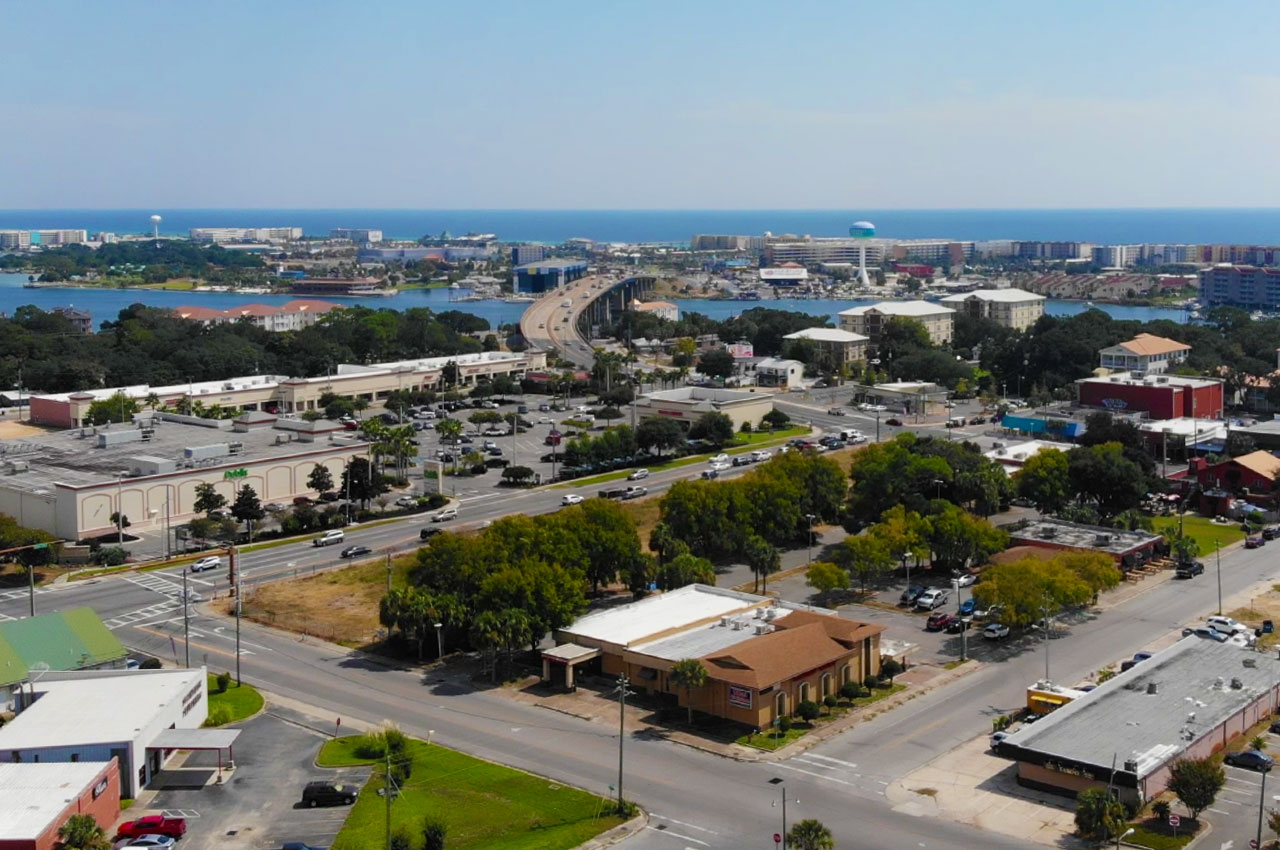 In a somewhat surprising turn of events, Fort Walton Beach came in second for the priciest Florida summer destination hotel stays this year, according to a survey by Cheaphotels.org.
The survey compared the cost of accommodation across 40 popular Florida destinations for July and August. For each destination, the price for the cheapest available double room was established. Only hotels located close to a beach or in the city/town centre, and with 3 or more stars, were taken into account.
Pensacola Beach came in 1st with an average rate of $295 per night for the most affordable double room.
Completing the podium are Fort Walton Beach and Anna Maria Island, with rates of $258 and $245, respectively, for the cheapest available room.
The survey also revealed that most destinations in southern Florida are significantly cheaper than during the winter months, in some cases dropping by more than 50%. Still on the pricier end of the spectrum, however, are the Florida Keys, where visitors can expect to spend over $200 for the least expensive room.
The least expensive destination in Florida this summer is Miami Beach, where you can find a room for around $100 per night. Compared to rates during February, that's 65% lower.
Below are the 10 most expensive destinations for accommodation in Florida this summer, according to CheapHotels. Prices shown reflect the average rate for each destination's cheapest available double room for the period July 1 to August 31, 2022.
Pensacola Beach $295
Fort Walton Beach $258
Anna Maria Island $245
Miramar Beach $240
Destin $234
Cocoa Beach $226
Panama City Beach $221
Islamorada $215
Palm Beach $211
Key Largo $210
FUTURE GROWTH
Town Hall for the next steps for the FWB Downtown Master Plan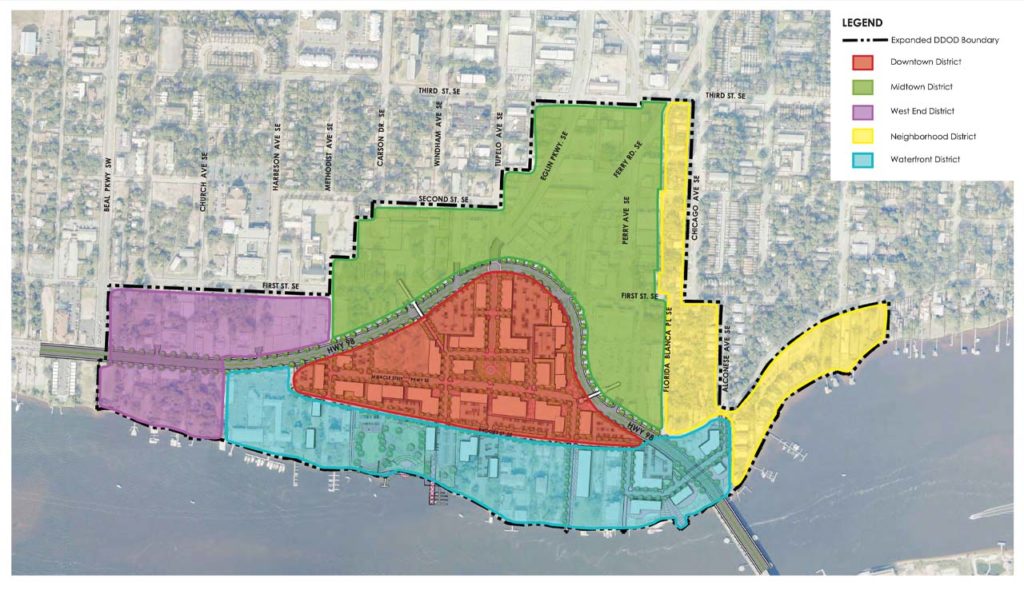 The City of Fort Walton Beach will be holding a Town Hall to discuss the next step in the implementation of the Downtown Master Plan. City Staff will present an overview of future development density and zoning options for downtown and wants to hear from the community.
In 2017, the City of Fort Walton Beach selected Matrix Design Group to develop the Downtown Master Plan.
Early in the planning process, it was determined that transportation would be the central focus of the Plan. As such, the Master Planning process was divided into two phases:
The transportation alternatives phase.
The urban design & infrastructure phase.
Over the course of 2017 & 2018, stakeholder and public input meetings were held as the Master Plan was developed. The final Downtown Master Plan was accepted by City Council on May 14, 2019.
Following recommendations in the Downtown Master Plan, Staff is now evaluating options to create a higher intensity downtown zoning district that would provide opportunities to achieve the vision contained in the Master Plan.
This vision includes an active, mixed-use downtown providing residents and visitors a unique shopping, dining, and family-centric entertainment experience.
When: Tuesday, July 19th at 4:30pm
Where: Enlightened Studios at 142 Miracle Strip Parkway SE
WHAT ELSE THIS MORNING
A few more things to know…
The Okaloosa County Sheriff's Office is investigating a fatal traffic crash involving a bicyclist in Destin early Sunday morning. Deputies say the man was heading east on Highway 98 near the intersection with Crystal Beach Drive when he was hit by a vehicle heading the same direction. He was pronounced deceased at the scene. The crash happened around 12:30 a.m.
An experimental aircraft attempting to land at a private airfield near Baker crashed on Saturday morning, according to OCSO. According to the report, the pilot suffered only minor injuries, but was transported to a local hospital for a thorough evaluation. The National Transportation Safety Board and FAA have been notified of the incident.
In their third operation targeting on-line sexual predators in the last eleven months, the Okaloosa County Sheriff's Office has already arrested six suspects and has warrants pending for others. It's the result of a four-day operation dubbed "Operation Safe Summer". All six of those arrested so far face charges of use a computer to solicit a minor, traveling to meet a minor for sex, and use of a two-way communication device to commit a felony. Sheriff Eric Aden, who went out with deputies on a takedown July 9th, says the pro-active work of the OCSO to get online predators off the streets will remain one of his top priorities.
OK, that's all I have for you this morning! I hope you have a great Monday!
p.s. What did you think of this morning's newsletter? Hit the reply button and let me know!
Published with ♥ by Get The Coast.
Did someone forward you this email? Subscribe here.
124 Eglin Parkway SE Fort Walton Beach, FL 32548