GIVING BACK
"Cram The Van" school supply drive happening at AJ's on the Bayou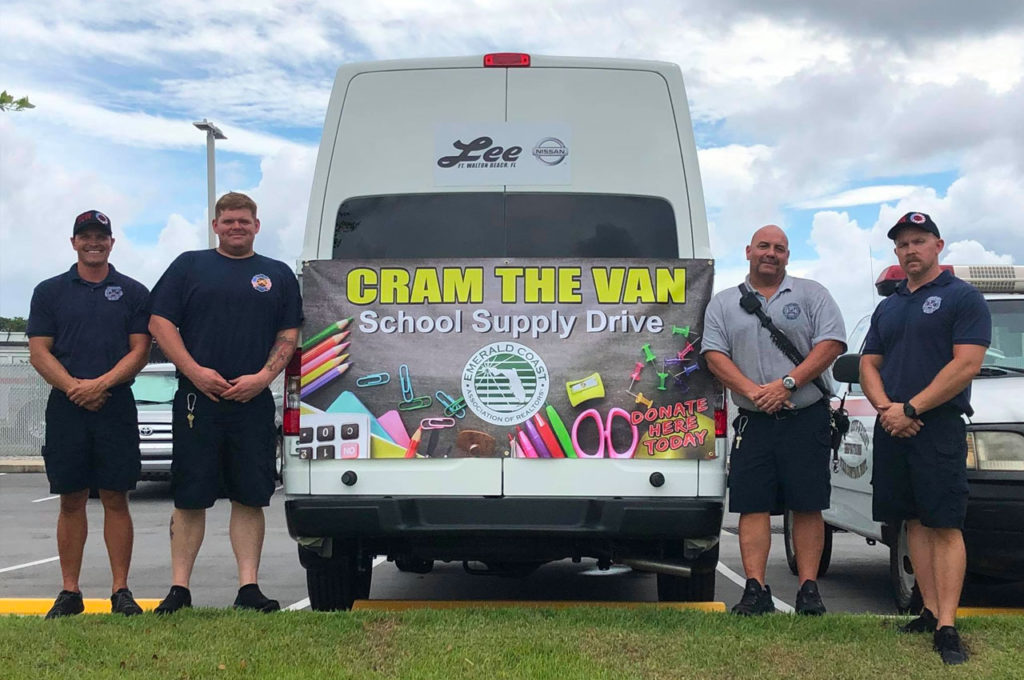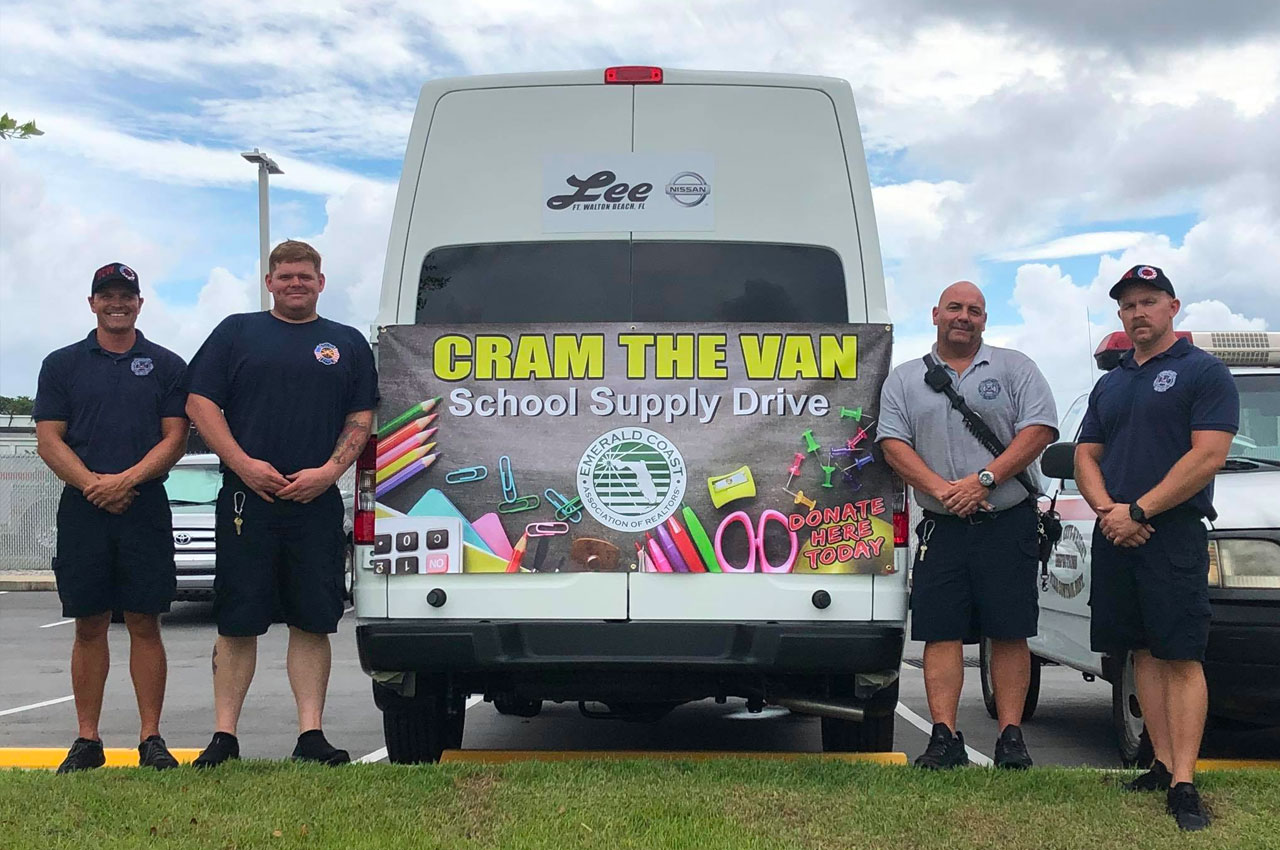 Help the Emerald Coast Association of Realtor's Community Military Outreach Committee (CMOC) "Cram the Van" and "stuff the truck" to help local elementary school students!
Help teachers and students have the best, stress-free school year possible by picking up the supplies listed below and dropping them off at AJ's on the Bayou on Friday, July 29, from 12pm – 6pm.
Supplies List:
Paper: Lined paper, copy paper, construction paper, spiral notebooks, composition books, index cards.
General Supplies: Blue or black pens, #2 pencils, colored pencils, erasers, crayons, pencil sharpeners, pencil cases, markers, highlighters, dry-erase markers, report covers, pocket folders, rulers, protractors, glue sticks, scissors.
Classroom Staples: calculators, staples, staplers, paper clips.
Things you can never have too much of: Tissues, sanitizing wipes, hand sanitizer, paper towels, gloves, back packs!
"Collect supplies the entire month of July and come drop them off the day of the event," said Chrissy Hartley, Community Military Outreach Committee. "Come meet a Firefighter, Police Officer and enjoy live music, free ice cream, and fun activities for the kids!"
SPONSORED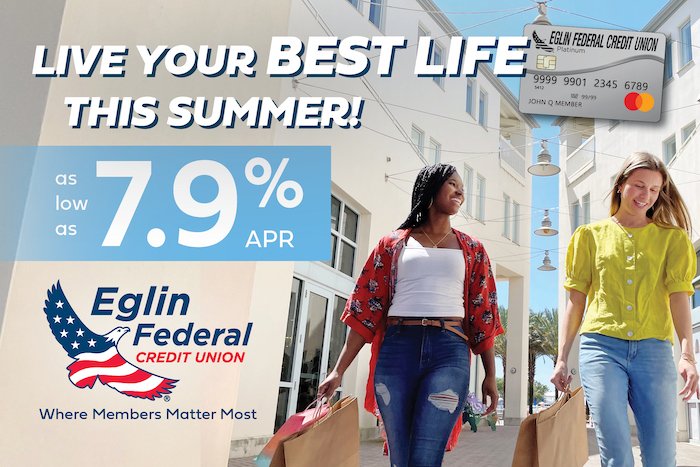 Live your best life this summer with an EFCU Mastercard®!
Get your card today by applying at any of Eglin Federal Credit Union's 9 branches. Stop by, apply, get your card and get shopping!.
*During normal business hours. Subject to membership and credit approval.
NICEVILLE
Free document shredding in Niceville on July 26th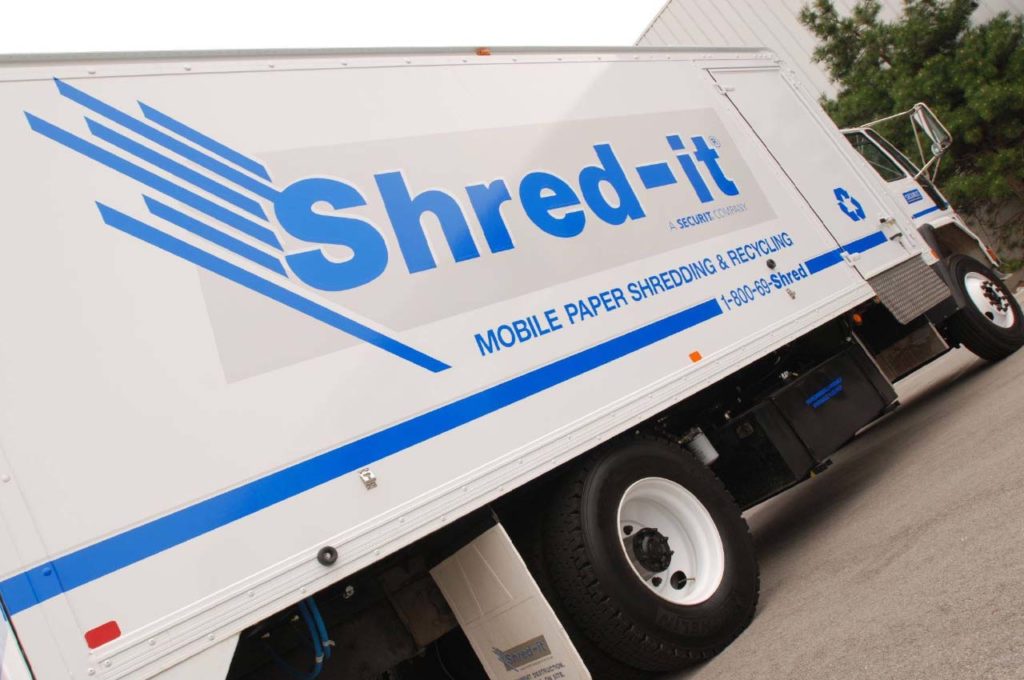 There is once again an opportunity to get rid of old files and papers at the Shred-It® truck event in Niceville on July 26th.
Here's how it works:
Cars enter from the intersection of Palm Blvd North and Campbell Drive.
Citizens will enter the line of cars.
The line wraps around the parking lot to where the Shred-It® mobile shredding truck will be waiting.
Those who attend will be able to then receive back any containers they had with papers inside, and exit using the southbound road towards the Niceville Library.
Items not permitted include:
Syringes
Batteries
Hard Drives
Electrical Item
Nuts and Bolts
Hanging Folders
Food, Glass, Cans
Cardboard Tubes
Electronic Devices
Large Metal Objects
Ink Cartrides & Toners
Office Supplies, Hole Puncher, Staplers
Event will be held at the Softball Complex Parking Lot, Campbell Drive, near the Niceville Senior Center Tuesday, July 26th, 2022 from 10:00 am – 12:00 pm
COMING SOON
Valparaiso new City Hall continues with "Phase One" developments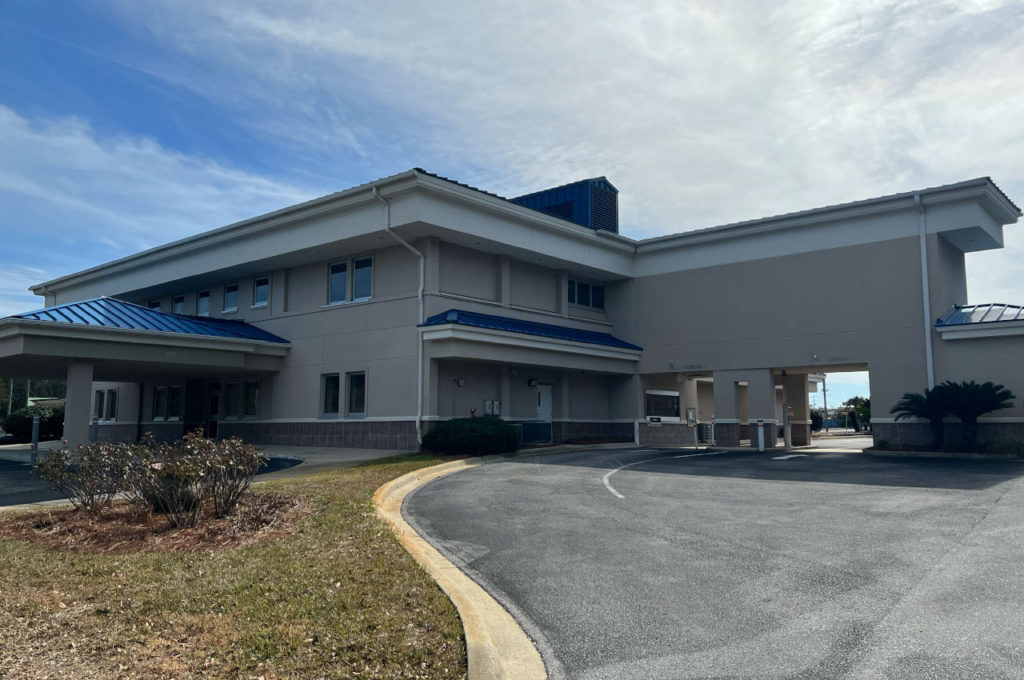 In June 2021, H&S LLC purchased the Synovus building for $1,000,000. Huff Management offered to lease the building to the city of Valparaiso for $10,000 per month for 30 years ($3,600,000). This city signed the lease that included no remodel costs.
In the "Phase One" plan, there have been various proposals, some of which are in progress and some are unknown (or yet to be set in motion.) This includes:
Modification of Coupon Rooms and installation of amplifier/recording equipment
Public restroom modifications and installation
Vault Combinations change request
Signage inside and outside
Moving company contract
Fire Protection System
Outside Maintenance
Inside Maintenance
Security System
Internet Wiring
Phone System
A few items which have already been discussed in detail during the last few monthly meetings are the security system and maintenance upkeep.
For the security system, the city has a contract with GSC Systems, which will help them with cameras, wiring, and any additional electronics in the building.
As for the maintenance, the city has been in contact with Gary Munn, Senior Maintenance Tech for Synovus, to help best figure out what costs and upkeep might look like.
Public Works Director Nathan Kelly indicated that the overall layout of the City Hall building would have to be reconfigured before the current City Hall can be moved in.
Commissioner Edward Crosby elaborated on that indication, saying the reason for that is because of electronics, wiring, phone lines, crowd control, and cameras. The general suggestion is that it would be better to plan things up front rather than try to move in now, and risk having to re-do a layout or reconfiguration.
It was also stated a few meetings ago, during the initial "Phase One" announcement, that Eglin Federal Credit Union would be contacted with regards to using the "drive-thru" portion of the building as a teller or an ATM. No update on that as of yet.
A MESSAGE FROM THE BOARDWALK
FREE Movies on the Beach – tonight!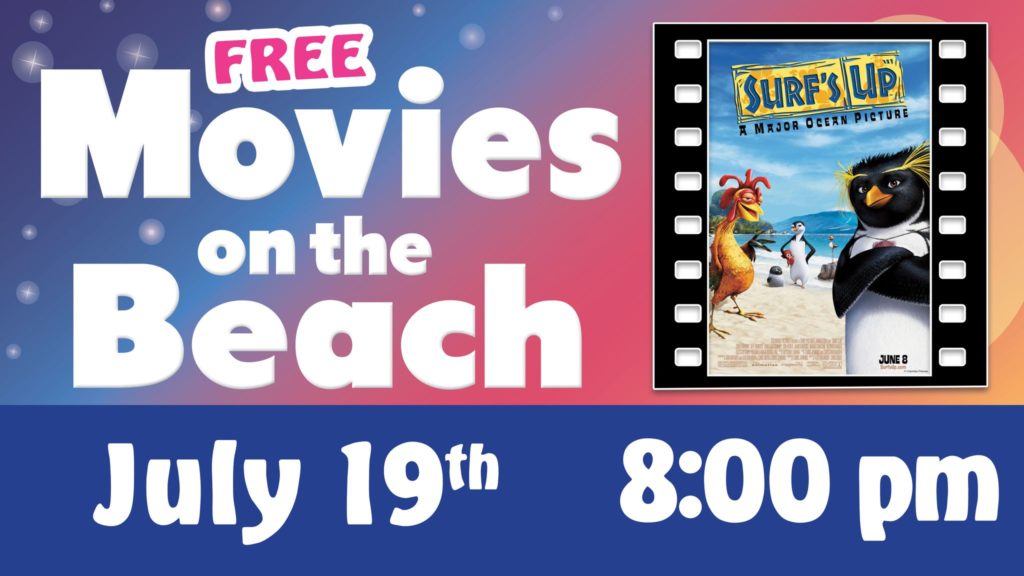 Lights, Camera, Action!
Head out to The Boardwalk on Okaloosa Island on Tuesday, July 19 as they light up the silver screen with their weekly FREE Movie on the Beach.
This week's flick: SURF'S UP
Grab some food, a tasty drink, or a delicious milkshake from Al's Beach Club & Burger Bar, then take your seats in the sand for a family-friendly movie on the large inflatable screen… right on the beach!
*Movie showings are subject to weather conditions. Like their Facebook page to be in "the know" for updates.
POLITICS
Okaloosa School Board Member Linda Evanchyk refutes claim that she voted to raise taxes each time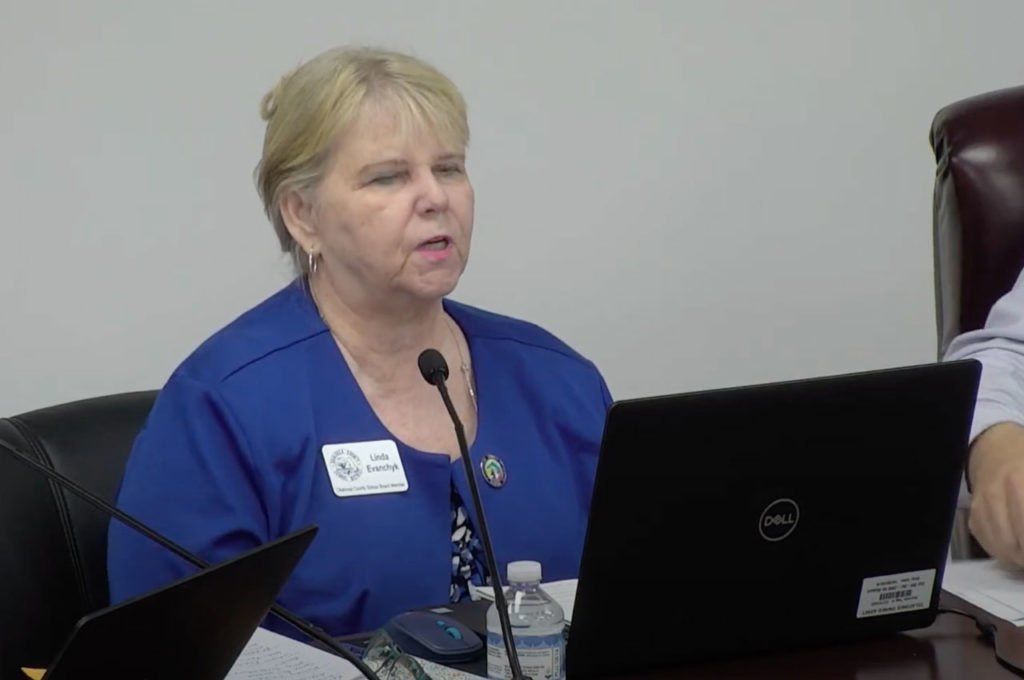 During the recent Okaloosa County Election Candidate Forum on July 7th, the challenger for the School Board District 3 seat, Darrel Barnhill, made a claim at the very end of the forum that incumbent Linda Evanchyk voted to raise taxes at every opportunity.
The statement came in response to a conversation that Barnhill said he had with one of his supporters who asked why he was voting to raise taxes further.
"That's not my vote," Barnhill said, "but my opponent has voted to raise taxes every year she's been there."
Although Evanchyk wanted to counter her opponent's claim, she was not allowed to do so due to the forum running out of time. To set the matter straight, Evanchyk agreed to an interview to clear up any lingering confusion:
"What I believe Mr. Barnhill is speaking to has to do with the formula the state uses and how we ultimately come up with our millage," said Evanchyk.
She says that there are three categories used in the formula:
Required Local Effort
Discretionary Basic Funding
Capital Outlay
According to the Florida Education Finance Program Fact Sheet, required local effort is the amount of funds the district receives from levying the state certified local effort millage rates on the district's ad valorem property. It states:
All districts levy the same millage, which raises more or less dollars per student depending on the value of the local property. The percent provided from local sources ranges from 10%to 90% of the total.
The amount of required local effort that each district must provide to participate in the FEFP is subtracted from the total State & Local FEFP Dollars to determine state FEFP dollars.
If a district has low property values, then the state funding, as a result of this subtraction, is greater. The converse is true if a district has high property values.
"Technically, the school board could do what's called a rollback on part of that money. I know he [Barnhill] knows this because he was a board member of Walton County," Evanchyk said. "When you do that, essentially the state penalizes you, they give you less. They're not going to match the funding, so why would we do that when our millage rate is the lowest it's been in 31 years?"
Currently, the millage rate is at 5.943 compared to a decade ago when the rate was over seven. Two decades ago, it was over eight.
"That is what I believe he's talking about," Evanchyk said, "We've never had it come up where we were trying to raise, for example, the property tax or the millage or anything. Every time our board approves our budget, we do it based on these categories, based on that millage and everything."
Evanchyk says that when this happens, it is publicly noticed in the newspaper that the board is "officially raising taxes" but it is because they are not rolling it back.
"That's what I'm assuming he's referring to because he's never really explained it, but that would be the only way," added Evanchyk. "The only actual tax I've voted for was to put the half-cent sales tax on the referendum that voters approved."
MILITARY
Blue Angels make history with first-ever female demonstration pilot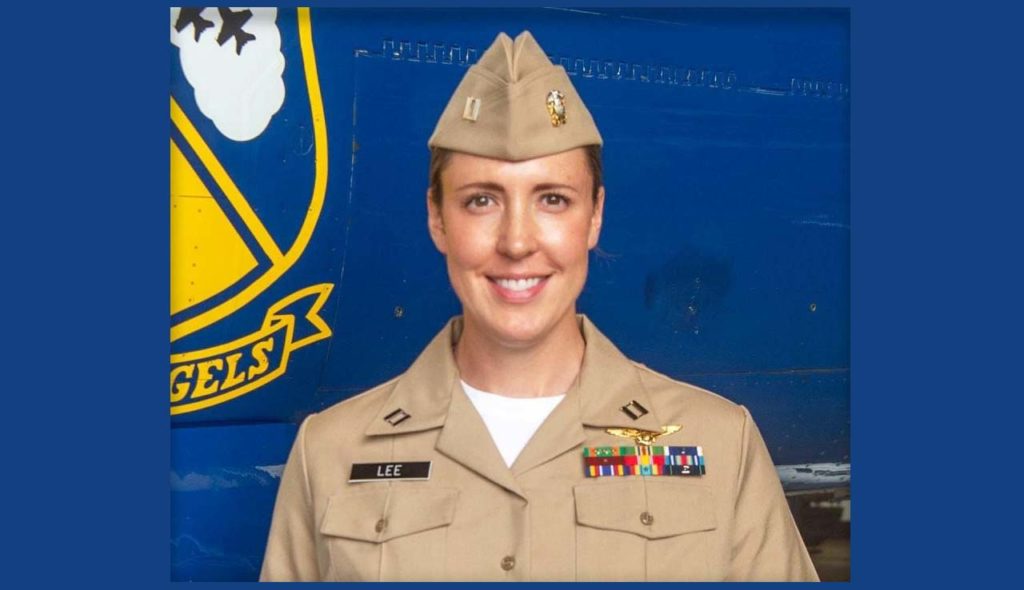 The U.S. Navy's Blue Angels have inducted six new members into its ranks as part of the 2023 flight demonstration team.
Introducing two officers from the Marine Corps and four officers from the Navy, the new arrivals consist of an events coordinator, an aviation maintenance officer, a flight surgeon, a C-130J Super Hercules pilot, and two F/A-18E/F Super Hornet pilots.
For over 55 years, hundreds of women have served faithfully with the Blue Angels, the second oldest official aerobatic team in the world.
For the first time since the squadron's inception in 1946, the Angels will make history with the arrival of its first female demonstration pilot: Lt. Amanda Lee, one of the two new Super Hornet pilots.
"We had an overwhelming number of applicants from all over the globe this year," said Capt. Brian Kesselring, commanding officer and flight leader for the Blue Angels. "We look forward to training our fantastic new team members, passing on the torch, and watching the incredible things this team will accomplish in 2023."
The 2023 team includes:
Lt. Cmdr. Brian Vaught of Englewood, Colorado
Lt. Cmdr. Greg Jones of Cary, North Carolina
Lt. Philippe Warren of Williamsburg, Virginia
Capt. Samuel Petko of Osceola, Indiana
Lt. Cmdr. Thomas Zimmerman of Baltimore, Maryland
Lt. Amanda Lee of Mounds View, Minnesota
Every year, the finalists for the team are selected to undergo one last interview at the Blue Angels headquarters at NAS Pensacola during the Pensacola Beach Air Show week, with the final selections chosen after it ends.
This year's Pensacola Beach Air Show took place earlier this month from July 6-9. The shows are scheduled two years in advance, so next year's event is scheduled for July 7-8.
Before they are cleared for takeoff, the team will have to report to the squadron for a two-month probationary period in September.
Following the conclusion of the Blue Angels Homecoming Air Show in November, which will signal the end of the 2022 show season, the team will undergo a thorough five-month training program at NAS Pensacola and the other Blue Angels headquarters at NAF El Centro in California.
This year's Homecoming Air Show is scheduled for November 11-12, while next year's event will be on November 3-4. 2023 will be the 77th Blue Angels air show season, and they are scheduled to perform 62 demonstrations at 32 locations.
WHAT ELSE THIS MORNING
A few more things to know…
Target will kick off an extended Teacher Prep Event through the retailer's free Target Circle loyalty program. The program will run July 17 – Sept. 10, giving teachers the opportunity to save 15% on school supplies and more. All K-12 teachers and vocational/trade/technical school teachers with valid identification are eligible. See here.
The Gulfarium will release four of their rehabbed sea turtles on Wednesday, July 20th at Grayton Beach State Park. The release will start promptly at 9am and will last roughly 15 minutes. The parking lot at Grayton Beach State Park opens at 8am and spaces are limited.
Three suspects in the theft of $8,000 in merchandise from the Ulta store in Destin were unable to get away due to the combined efforts of the Okaloosa County Sheriff's Office, Walton County Sheriff's Office, and their K9 teams. OCSO deputies say all three Georgia residents are charged with grand theft and resisting arrest without violence.
OK, that's all I have for you this morning! I hope you have a great Tuesday!
p.s. What did you think of this morning's newsletter? Hit the reply button and let me know!
Published with ♥ by Get The Coast.
Did someone forward you this email? Subscribe here.
124 Eglin Parkway SE Fort Walton Beach, FL 32548