TOGETHER WITH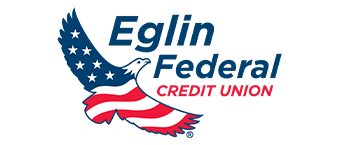 Good morning!
Anyone else completely over the on-again, off-again rain? Luckily the weather forecast looks better today with some possible showers near the early afternoon.
Let's get to the news…
Jim Bagby wins Destin City Council 'Special Election'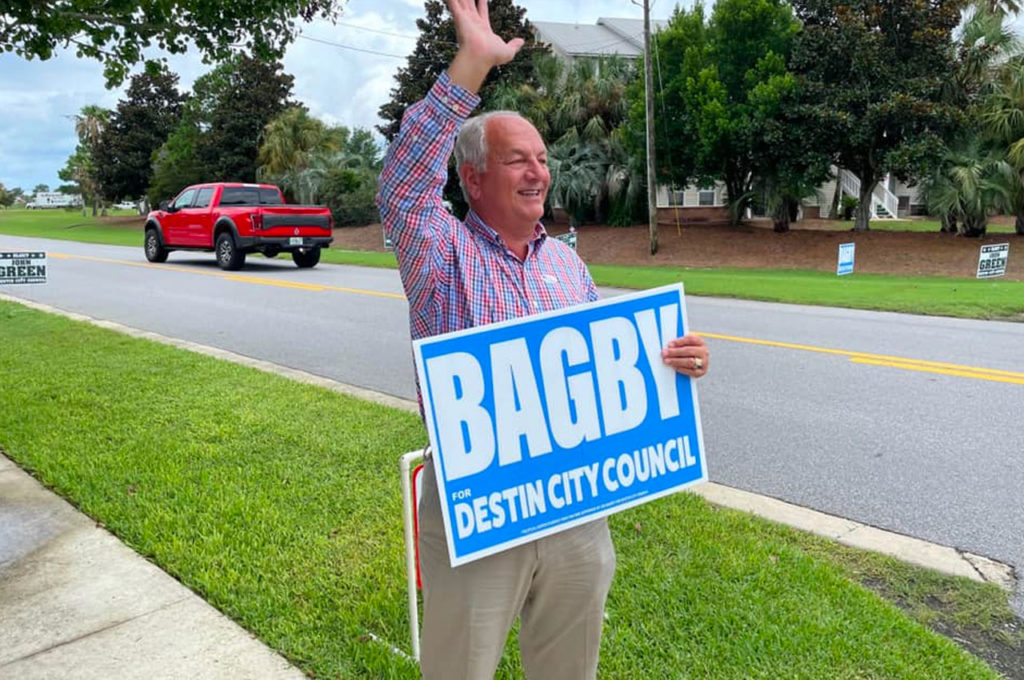 The City of Destin held a special election on Tuesday, where voters got to choose between Jim Bagby, John Green and Bobby Wagner for a City Council seat.
After nearly 1,400 votes, here's the breakdown:
Jim Bagby – 690 votes
Bobby Wagner – 557 votes
John Green – 123 votes
The council unanimously voted to appoint Chatham Morgan, a former City Council-member, to temporarily fill the vacant seat. Morgan was sworn into office in June and will continue to serve until August 2nd.
Bagby has been a Destin resident for 22 years and served in the military for 24 years. He has previously served two terms as a member of the Destin City Council.
"The Third Term is the Charm," said Bagby on Tuesday night. "I am honored to have been selected as Destin's newest City Council Member by the citizens of the city I am proud to call home."
"My vision for the city remains the same as my campaign – I strive to bring balance. We all understand the need for development and wish to keep Destin a world-class vacation destination, but this should never come at the expense of our residents. We must honor the needs of our residents by not only providing them with jobs and services, but also by maintaining the 2 mil cap on city property taxes. My goal is to balance the right to develop your property without the ability to over-develop to the detriment of us all. My vision is to build a city where our children want, and can afford, to come back to live and work."
Bagby will begin serving on August 2nd with his term ending in November of 2022.
SPONSORED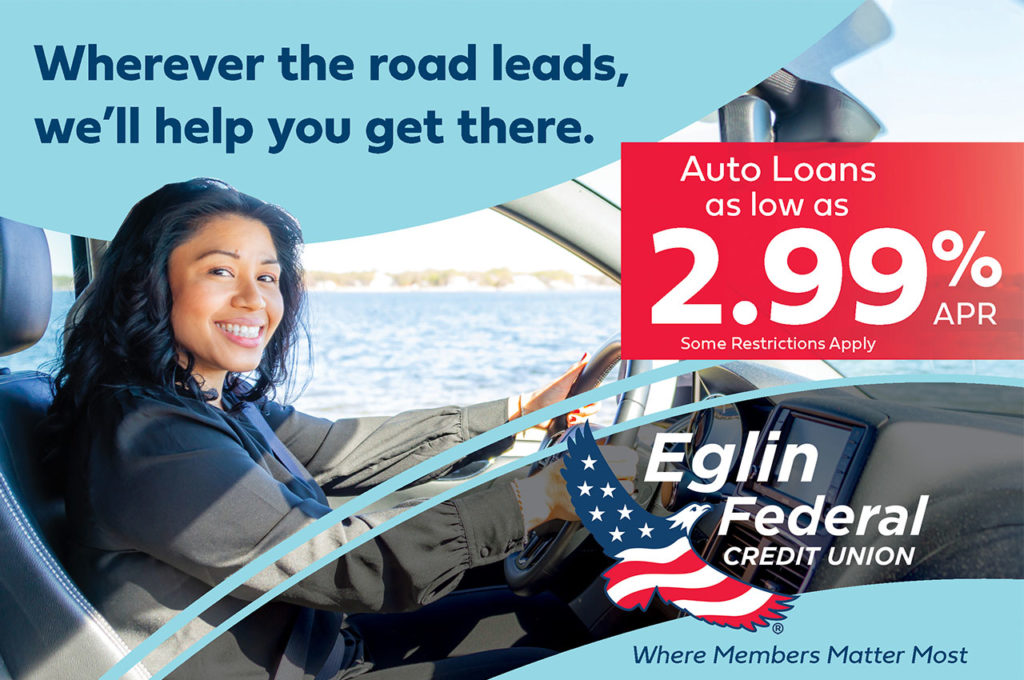 Wherever the road leads, Eglin Federal Credit Union can help you get there!
Current auto rates are as low as 2.99% APR for up to 66 months on new or used vehicles (some restrictions apply).
Fort Walton Beach Medical Center CEO set to retire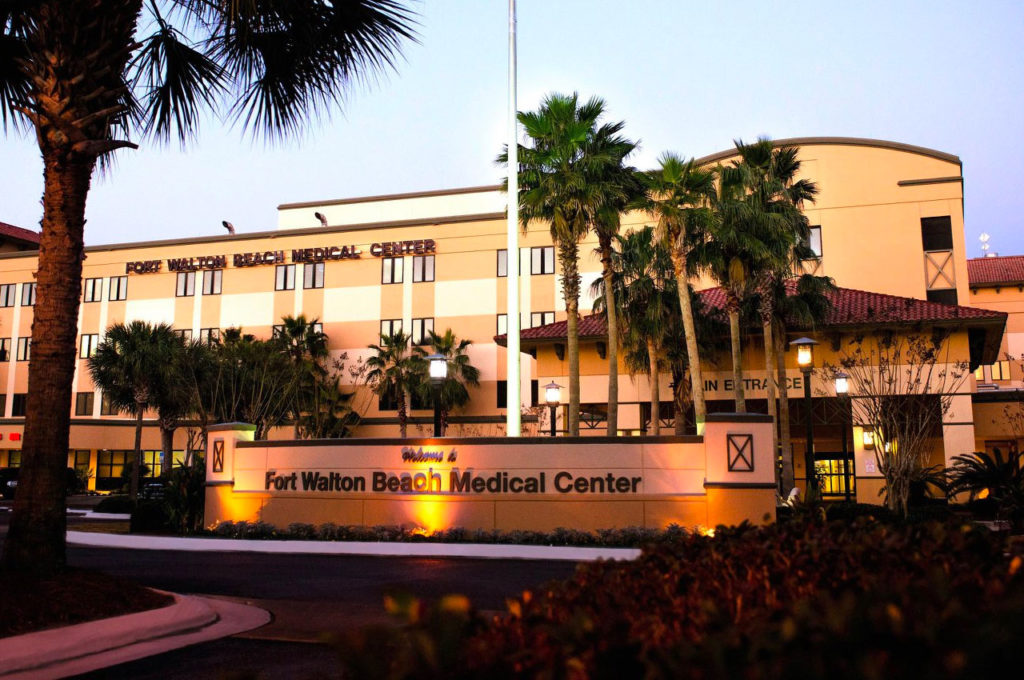 After serving more than 40 years in healthcare, Mitch Mongell, CEO at Fort Walton Beach Medical Center, has announced his retirement effective later this year.
He and the Fort Walton Beach Medical Center team have been very successful at growing the hospital's capacity to care for the Northwest Florida community.
"We are grateful for Mitch's leadership and his 25 years of service to HCA Healthcare, and wish him the very best in his retirement," said Richard Hammett, President, HCA Healthcare North Florida Division. "A national search is underway for his successor."
Mitch joined the Fort Walton Beach Medical Center in 2013, and through his leadership has facilitated the hospital's growth through new and expanded services and sites of care. Mitch's main accomplishments while at Fort Walton Beach Medical Center:
Expansion of the impatient rehabilitation facility in Destin
Two free standing ERs in Destin and Navarre
Full renovation of the main hospital ER
Construction of a new two-story patient tower, which will provide 42 new beds, a new supply warehouse, dietary kitchen and cafeteria, and a new four-floor parking garage to the facility.
He has also led his team through times of crisis, from managing the impacts of the pandemic to serving in the aftermath of Hurricane Michael. He was named the Destin Chamber's 2019 Business Person of the Year and the following year, Fort Walton Beach Medical Center was named the 2020 Corporate Business of the Year.
Okaloosa County to expand fiber optic network to the school district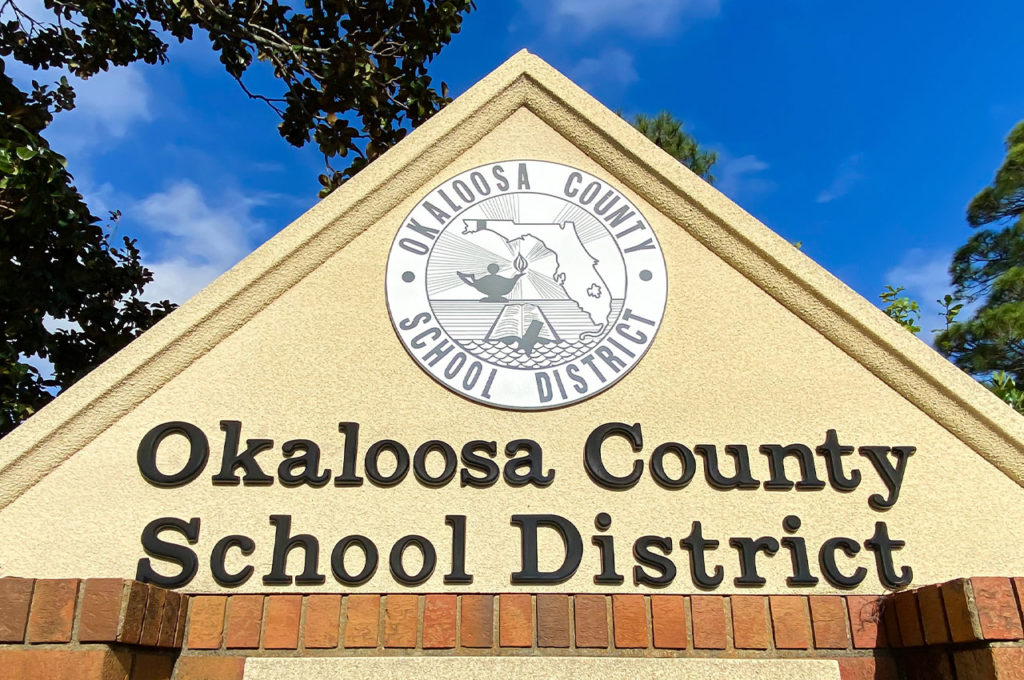 On Tuesday morning, the Okaloosa Board of County Commissioners agreed to expand the county's fiber optic network to include the Okaloosa School District.
As of today, the Okaloosa County School District uses 2 primary telecom providers to connect school locations via fiber. This has a yearly cost of over $220,000, and does not include the Okaloosa Youth Academy.
With that, various schools connect at various speeds due in large part to availability and affordability. The maximum speed currently available is 2 Gbps and the School Board desires to increase this initially to 10 Gbps.
The County Fiber Optic Network provides service to:
The Board of County Commissioners
Okaloosa County Sheriff's Office
Okaloosa Tax Collector
Okaloosa Property Appraiser
Clerk of Court
Supervisor of Elections
It also provides service to various cities, colleges, military, and state agencies.
Expanding the county fiber optic network to the school district will allow the network to grow more into rural areas and open up future opportunities for the connection of other facilities and additional projects, according to the county.
"Local governments traditionally relied solely on incumbent telecom providers for network access between multiple sites geographically distributed within their jurisdiction," said Dan Sambenedetto, Okaloosa County IT Director. "This model is currently employed by our Okaloosa County School District."
County IT has estimated it will cost approximately $1.5 million (not to exceed and including the Okaloosa Youth Academy) to construct and expand their existing fiber network to 39 schools.
"This agreement and project will allow the school system to effectively deploy a model similar to the County's and would be win-win for both parties, by allowing substantially better internet service and cost reductions for the School Board and the expansion of the fiber network and some operating revenue for the operation and maintenance of the system for the County," continued Sambenedetto.
With reimbursed Cares Act funding, the County would fund the initial $1.5 million fiber option capital buildout and charge the school board $75,000 yearly for operations and maintenance.
For the School District, Superintendent Marcus Chambers says that this will create a cost savings overtime and will give the OCSD more control over bandwidth to other schools.
"This is a big deal for our school district," said Chambers on Tuesday morning. "This will help our IT Department, especially with bandwidth and that is a big deal for us in terms of what happens with testing, with students and with resources. This is a direct win for students when it comes to the resources that they're able to have as we continue to educate them."
Additionally, this proposed buildout will also enable the county to expand the network into previously unreached locations to connect more county sites such as SCADA, traffic, public safety, public access, parks, and provide more opportunities for dark fiber revenue.
The agreement also provides for the future expansion to other school sites in Baker and Laurel Hill, if fiber is expanded to those areas.
"Up in the north end of the county, we've got some areas where internet access is just wholly inadequate," said Commissioner Nathan Boyles. "And let's be honest, it's not critical to survival, but it's critical to success at this point to have that access. I'm excited about how this partnership will potentially be able to leverage for that next phase as we move forward."
Up next, this item will go before the Okaloosa School Board at an upcoming meeting to be voted on.
PROMOTED
City of Destin needs your help with survey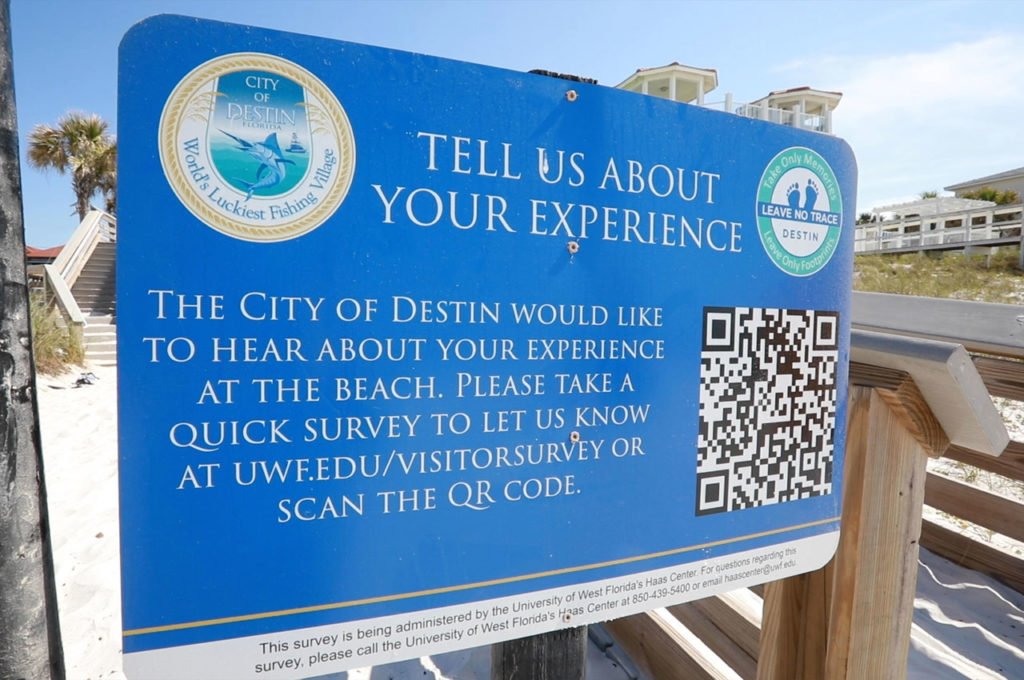 The City of Destin is continuing their partnership with The Haas Center at the University of West Florida by conducting a survey regarding public beach access and the public's experience with Destin's beaches.
Beach patrons will see signage at each city operated beach park and trail with two ways to access the survey. You can visit www.uwf.edu/visitorsurvey or scan the sign's QR code with your mobile device.
"The City of Destin appreciates the public's time and effort in assisting us on this survey," said Catherine Card, Public Information Manager for the city. "This will aide city officials in making improvements for city residents and visitors."
What else we are reading…
Ok, that's all I have for you this morning. Hope you have a great Wednesday!
Jared
p.s. What did you think of this morning's newsletter? Hit the reply button and let me know!