TOGETHER WITH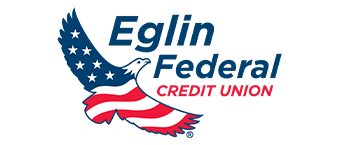 Good morning!
This morning, the Okaloosa Tourist Development Department will seek approval to allocate $955,000 in available paid media and campaign production dollars to a media campaign for the Washington DC metro area.
💰 One of their current campaign goals is to increase in-market visitor spend. The DC area has an average spend of $255 compared to the benchmark of $226 for our top 10 markets.
According to the TDD Director Jennifer Adams, media pricing in that market is now reasonable since we are out of an election cycle, and their agency would like to "seed brand awareness in the DC area now in an effort to lift visitor spend moving forward."
Let's get to more news…
🗑 Fort Walton Beach neighborhood cleanup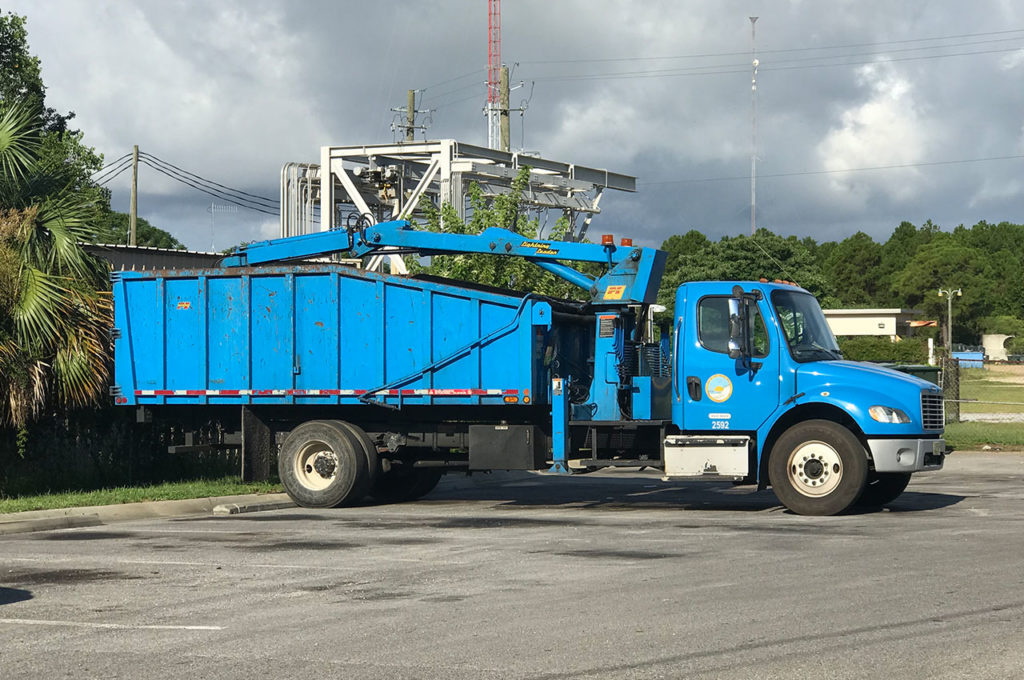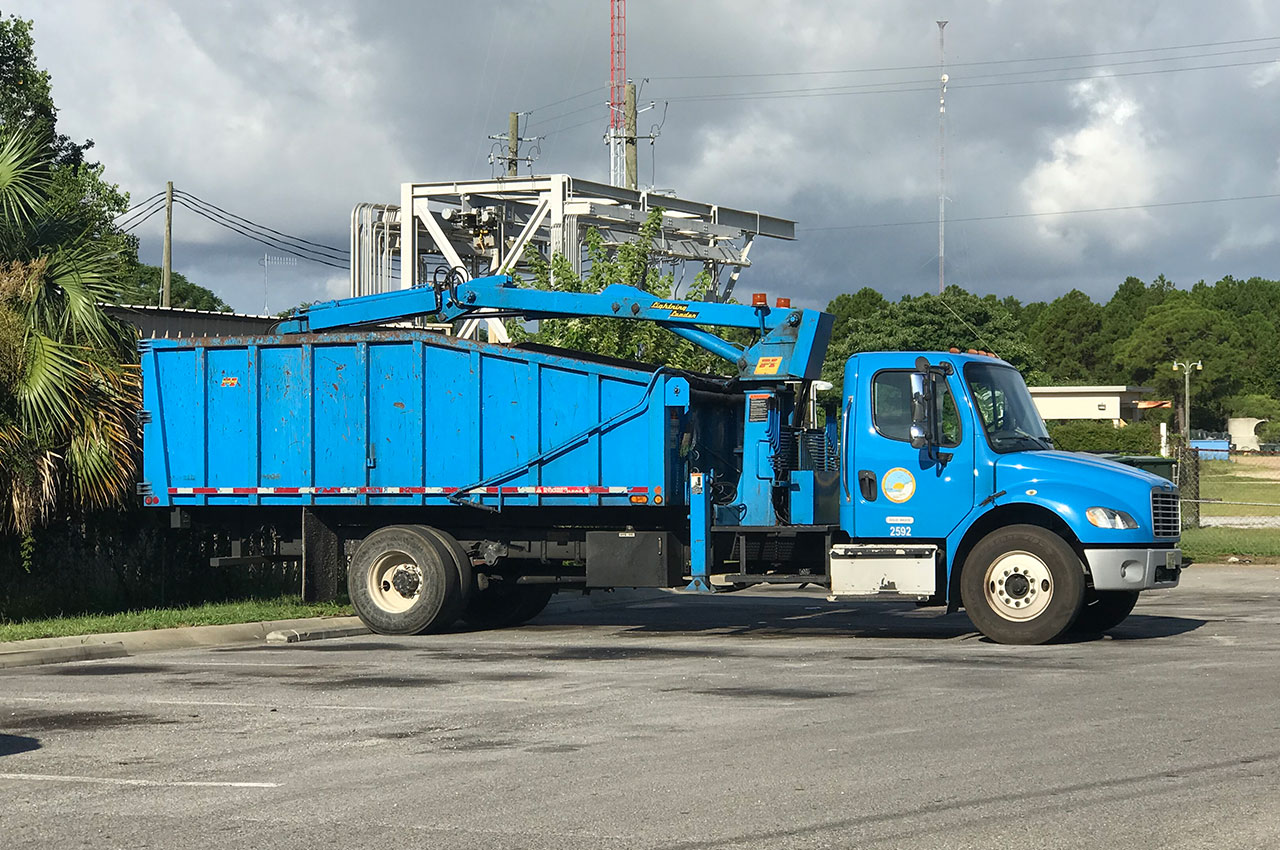 During the month of August, residents of the City of Fort Walton Beach can leave unwanted household items curbside for pickup on regularly scheduled yard waste days. There is no need to call for a Friday appointment. See the schedule here.
Items that can be picked up include:
Furniture
Mattresses
Old grills
Appliances
Items that cannot be picked up include:
Hazardous items
Construction debris
Tires
For Hazardous Waste Disposal needs, the Okaloosa County Haz-Mat Center is the answer! Call (850) 301-2013 for details. Hours of operation are 7am-3pm, Tuesday-Saturday.
Hazardous items include: paint, pesticides, used oil filters, pool chemicals, batteries, gas, solvents, paint products, tar, automotive chemicals, fluorescent bulbs, smoke alarms, fire extinguishers, computer monitors, etc.
Disposal is free for residential customers.
Tires can be disposed of for FREE at the South Okaloosa County Transfer Station. Call (850) 651-7394 for more information. This applies only to local households, not businesses. Tire sizes are limited to passenger and light truck tires. Five tires per household/per month.
SPONSORED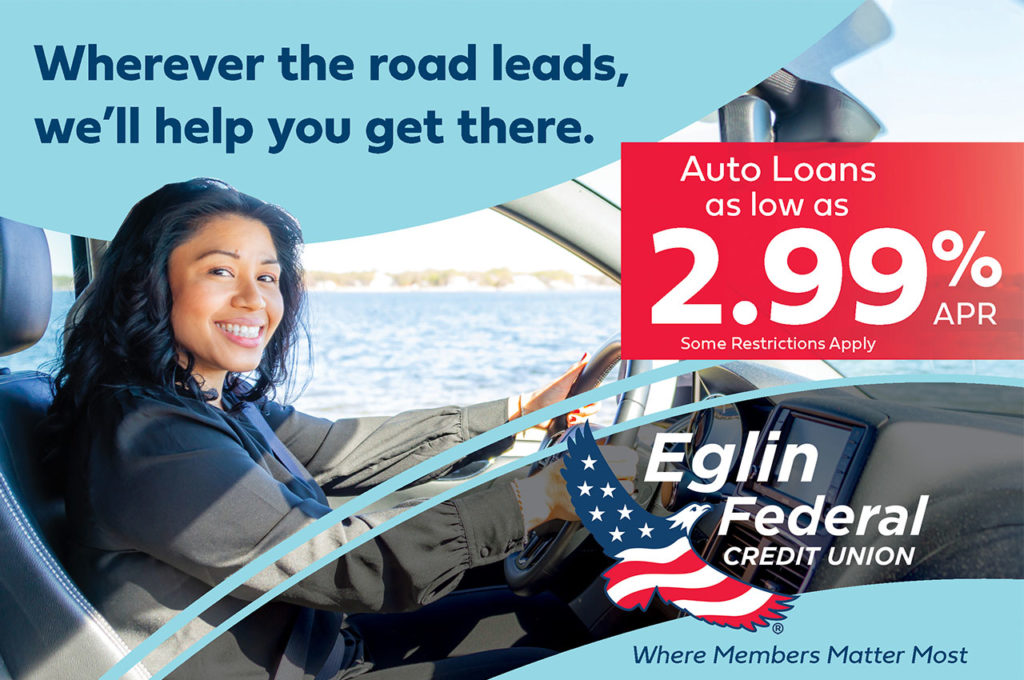 Wherever the road leads, Eglin Federal Credit Union can help you get there!
Current auto rates are as low as 2.99% APR for up to 66 months on new or used vehicles (some restrictions apply).
🙏 OCSO investigating drowning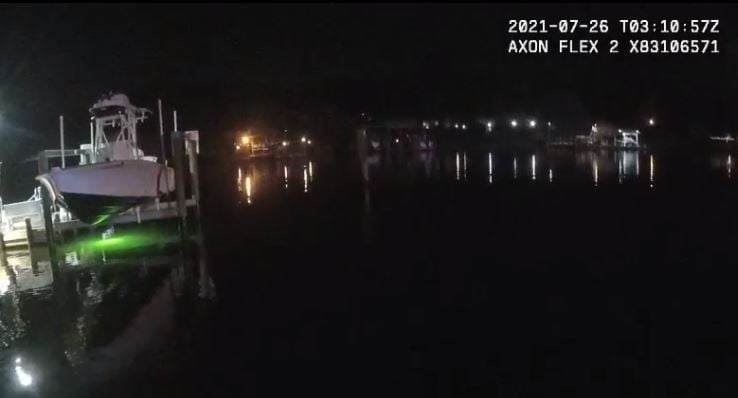 The Okaloosa County Sheriff's Office is investigating a drowning that took place around 10pm July 25th off of 100 Water Street near Fort Walton Beach.
The 59-year old victim, no known address, was seen in distress but due to murky waters initially could not be located when he went under.
When first responders found him they quickly began CPR. He was taken to Fort Walton Beach Medical Center, but did not survive despite ongoing lifesaving measures.
🐢 Lifeguard saves sea turtle tangled in fishing line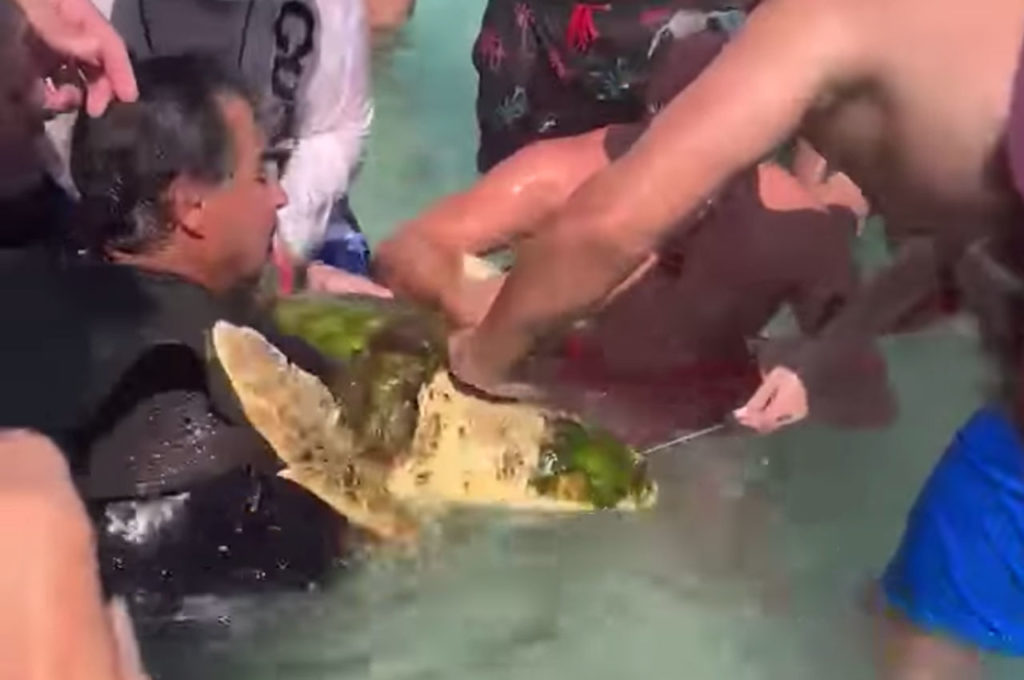 South Walton Fire District Lifeguard Jack Nabers noticed a sea turtle in distress while on duty Sunday near Miramar Beach. According to the SWFD, Nabers paddled out to the turtle and found it entangled in an entire fishing pole, and was unable to move its right flipper.
"Hook, line, pole and all," wrote the SWFD.
With the help of bystanders, Nabers removed the fishing line using his medical supplies. Thankfully, the turtle was able to swim safely back out to sea with no apparent injuries.
If you listen closely to the video, you can also hear Nabers asking for help contacting Florida Fish & Wildlife (FWC) to alert them of the turtle's condition.
"We encourage all beach patrons to Leave No Trace," wrote the SWFD in a statement. "This situation could have been completely avoided."
If you encounter a sick, injured or stranded sea turtle in South Walton, please call South Walton Turtle Watch at 850-865-4503 or *FWC for further assistance.
PROMOTED
🚐 "Cram The Van" school supply drive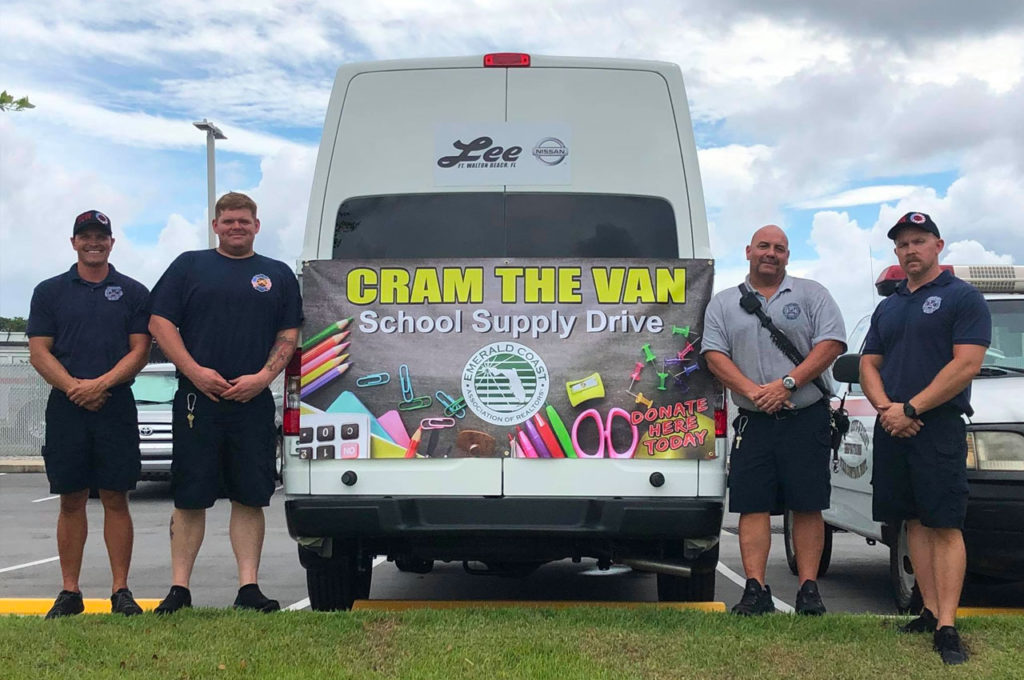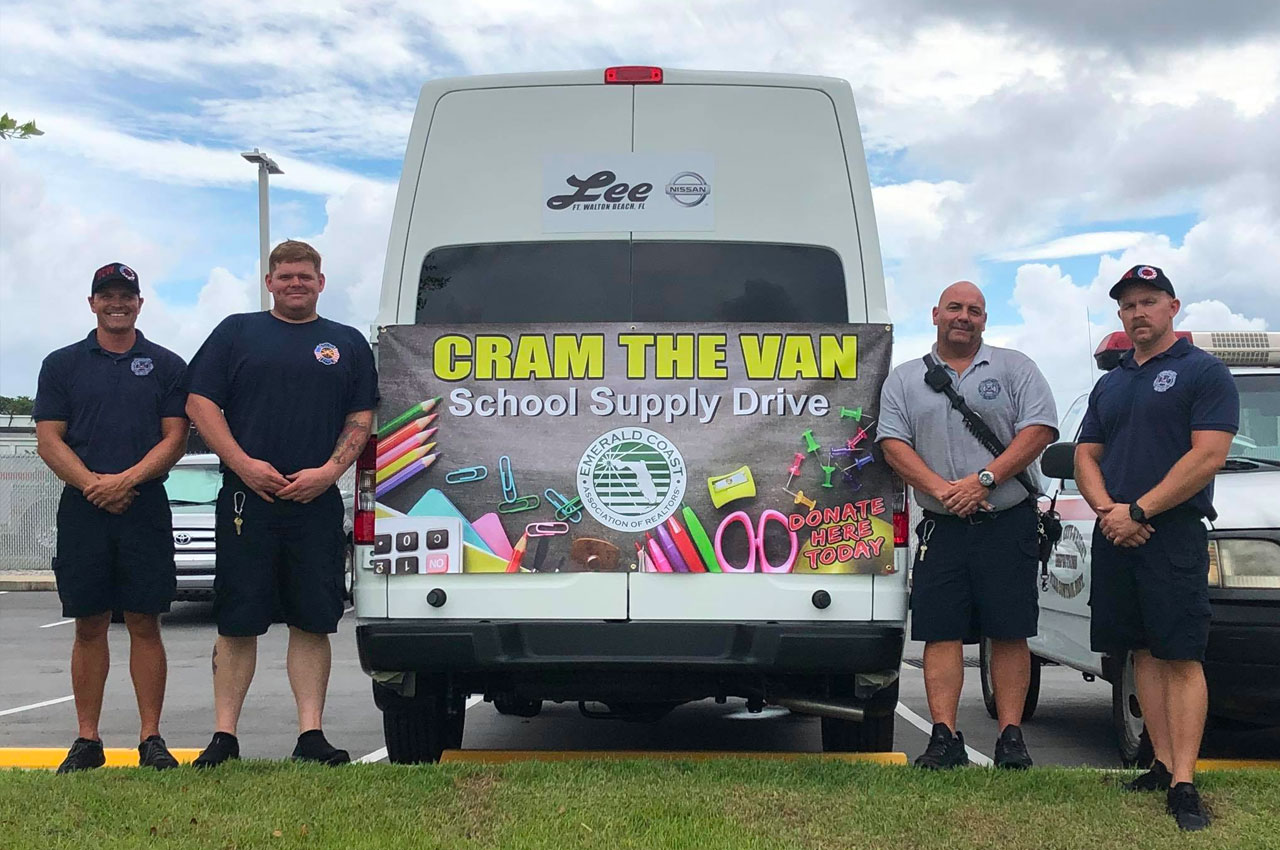 Help the Emerald Coast Association of Realtor's Community Military Outreach Committee (CMOC) "Cram the Van" and "stuff the truck" to help local elementary school students!
Help teachers and students have the best, stress-free school year possible by picking up the supplies listed here and dropping them off at AJ's on the Bayou on Friday, July 30, from 11 a.m. – 6 p.m.
🎓 Destin High School to host open house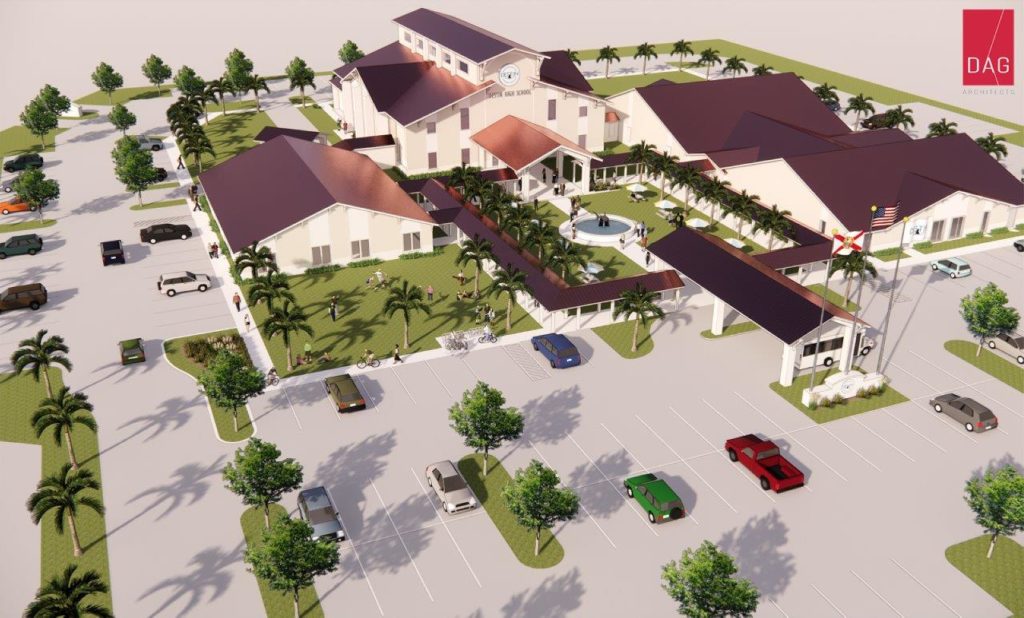 Destin High School will celebrate the official grand opening of their charter school on Thursday, August 5 at 6 p.m.
This is the first new high school in Okaloosa County in more than 50 years. The school will officially open to 9th, 10th and 11th graders on August 10.
The plan: There will be a welcoming ceremony with Destin Mayor Jarvis and various dignitaries on hand in the school's auditorium.
Incoming students, teachers, the school's shark mascot, and VIP's will do a ribbon cutting.
Guests can then tour the new facility and attend a celebratory After Party with music and refreshments on the school campus.
"After a five-year journey dedicated to opening a high school in Destin, our Board is beyond excited to have this community dream become a reality," said Dr. Prebble Ramswell, President of the DHS Governing Board. "We are thrilled to see the doors about to open! Of course, none of this would have happened without the support of the community and we thank them."
"I couldn't agree more," added Principal Christine Cruickshank. "These past few months readying for the big day have been so exciting for not only the students ready to go to DHS, but also for our accomplished staff of teachers and coaches."
In addition to offering state-mandated core curriculum, DHS will utilize a "place-based approach" to learning that will take advantage of the local geography, industry, and community.
According to DHS, "this will allow the school to offer additional curriculum opportunities through authentic, meaningful, and engaging personalized learning for their students."
🍕 New Café in Destin specializes in pizza, pastries and coffee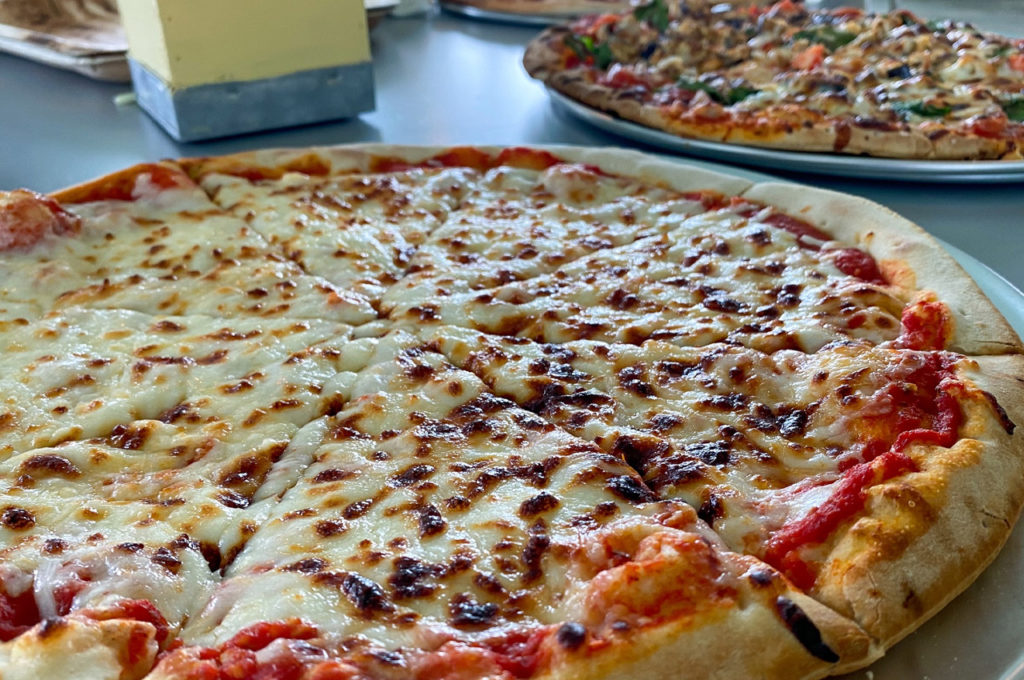 Destin's newest coffee and sandwich shop, Cissy's Scenic 98 Café, is set to host a grand opening celebration, complete with a ribbon cutting from the Destin Chamber of Commerce, on August 19 from 4-6pm.
"We've put a lot of work into creating this adorable new café," said Wanda Menendez, manager of Cissy's Café. "And we're excited to officially share it with the community."
The celebration is free and open to the public and there will be a coffee tasting bar and lite bites featuring all the items Cissy's has to offer.
Plus, guests can support the Emerald Coast Children's Advocacy Center and enter for a chance to win sought-after raffle prizes including a two-night stay at Henderson Park Inn.
"It's going to be a wonderful time," said Menendez. "We're looking forward to celebrating with everyone."
Located on the corner of Scenic 98 and Matthew Boulevard in Destin, Cissy's Scenic 98 Café offers Amavida coffee, freshly made pastries, sandwiches and crispy flatbreads crafted by its award-winning chef, Rafael Sanchez, and the shop's team of spectacular baristas.
"The food is absolutely fantastic," said Menendez. "My personal favorite is the Cissy's Cuban Sandwich, and I hope that everyone comes out to try it and support our new business."
For more information about Cissy's or its grand opening party, visit www.cissyscafe.com, their Facebook page or call 850-424-1688.
Ok, that's all I have for you this morning. Hope you have a great Tuesday! Could you do me a favor today? Could you forward this email to someone you think would enjoy local news?
I'm wanting to grow the readership and reach more locals and a recommendation from someone they trust goes a long way!
Jared
p.s. What did you think of this morning's newsletter? Hit the reply button and let me know!