TOGETHER WITH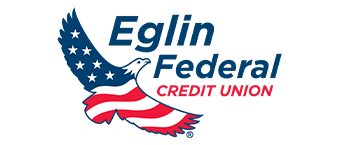 Good morning!
Today, the Heat Index in Crestview is forecast to be near 110 degrees. Please plan accordingly, watch for signs of heat illness and hydrate, hydrate, hydrate. 
I've been adding this electrolyte drink mix to my 32-ounce water bottle everyday. The citrus flavor tastes just like the powdered Gatorade that my Grandmother made when I was a kid.
You can get a sample packet to try from Growing Green Families in Valparaiso.
7 guns stolen in Walton County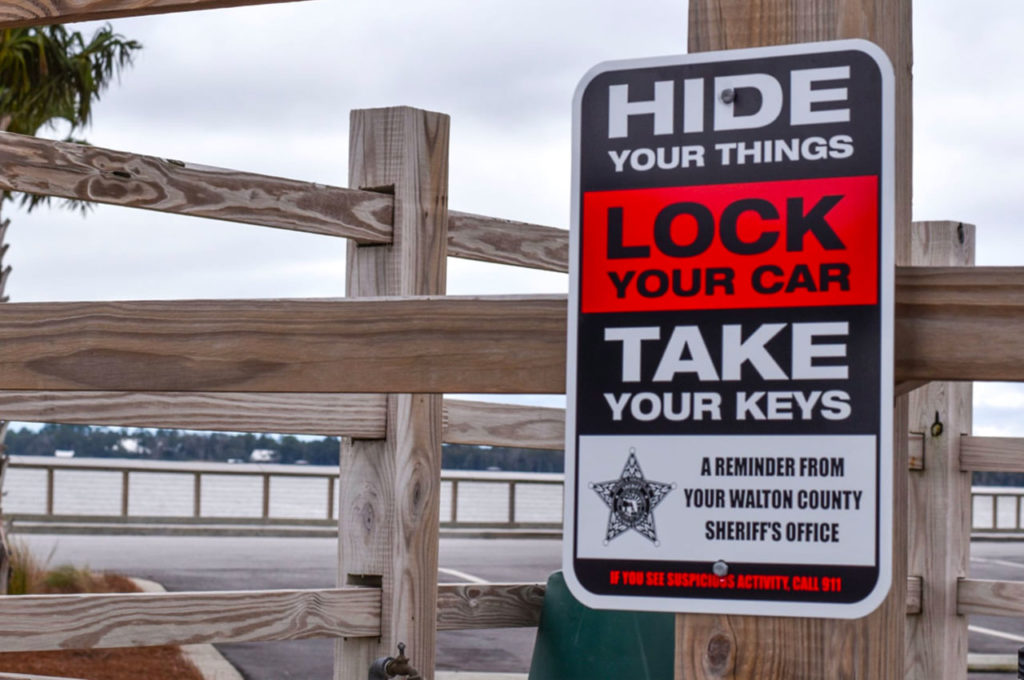 In the past four days, 7 guns have been stolen out of unlocked vehicles in the south end of Walton County.
Two car burglaries over the weekend on Old Beach Road resulted in two guns stolen.
Two car burglaries on Miami Street overnight resulted in two guns stolen.
Two car burglaries on Sarasota Street overnight resulted in two guns stolen.
According to the WCSO, all of the vehicles were unlocked and all of the vehicles belong to out-of-town visitors.
"So help me God", is something we said in our oath but we've been saying it a whole lot more lately," wrote the WCSO in a press release. "We're doing all we can to prevent this but it's not up to us."
"We're asking you; tell your wife, tell your kids, your neighbors, your parents, your property management company, your renters, the dog barking down the street, the mailman, the drive-thru barista, your customers, the in-laws you don't like. Anybody. Everybody. To lock you cars."
SPONSORED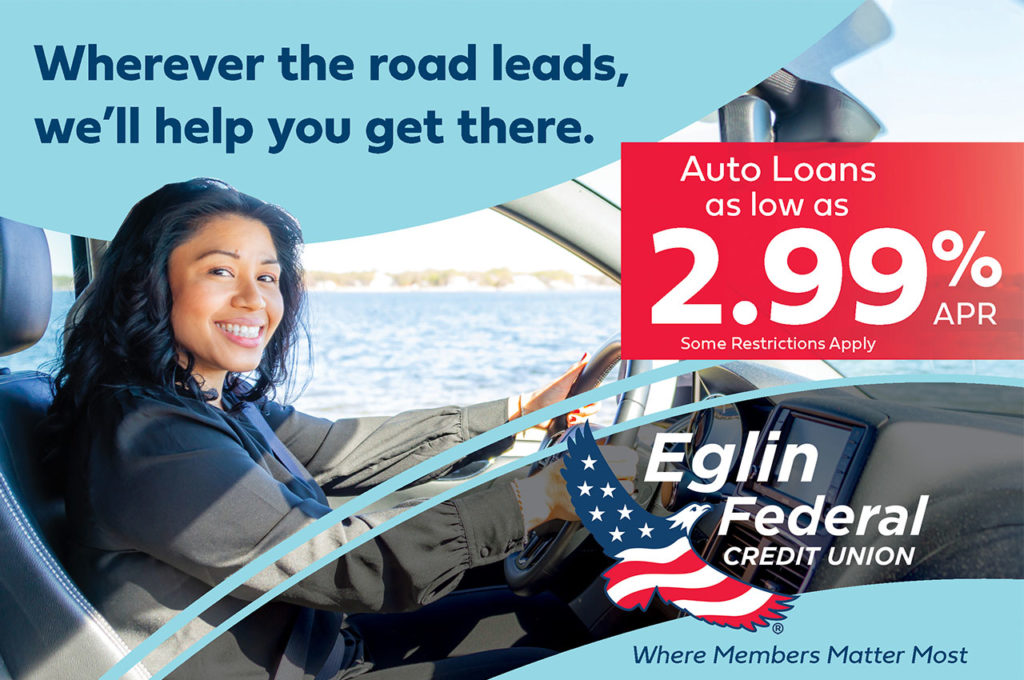 Wherever the road leads, Eglin Federal Credit Union can help you get there!
Current auto rates are as low as 2.99% APR for up to 66 months on new or used vehicles (some restrictions apply).
DeSantis reduces toll rates on Garcon Point Bridge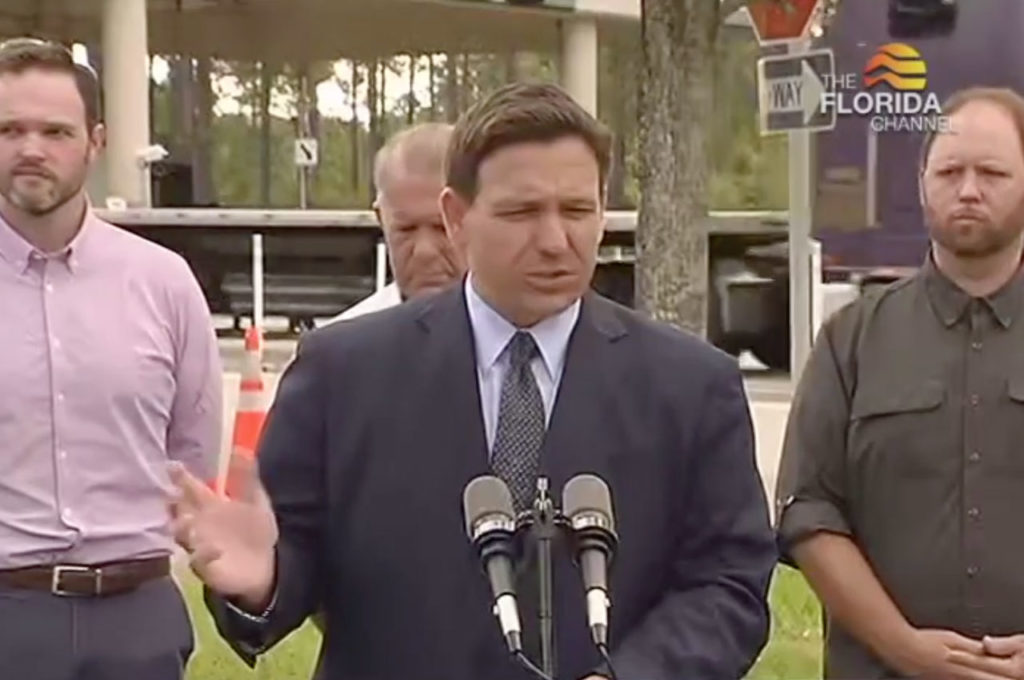 lorida Governor Ron DeSantis hosted a press conference Wednesday morning at Garcon Point Bridge in Milton.
After Hurricane Sally damaged Pensacola Bay Bridge Bridge, Garcon Point Bridge's tolls were temporarily suspended in September. It reopened in May.
The tolls on Garcon Point Bridge returned on June 20 when all lanes reopened on Pensacola Bay Bridge.
"Today I'm pleased to announce I'm directing FDOT Secretary Thibault to immediately reduce the toll rates on the Garcon Point Bridge," said Governor DeSantis.
The tolls will drop from $4.50 to $2.30 for SunPass customers.
And from $5.00 to $2.75 for cash customers.
"These reduced toll rates are consistent with other FDOT Toll Facilities around the state and the new rate erases 20 years of toll-rate increases to this bridge," continued DeSantis.
To make sure these tolls can remain at this lower rate, DeSantis will be asking FDOT to reach a settlement with the Trustee and the Bond Holders to purchase the bridge and transfer control to Florida's Turnpike Enterprises.
"I'll be asking the Florida legislature to codify these actions into law," he continued. "So we believe it's good to provide this relief to the folks here in Northwest Florida. We understand the difficulty that many had commuting. We were happy that the Pensacola Bay Bridge is back but we also know that $5 is a lot."
"Over the next few weeks, we'll be doing the necessary reprogramming of our IT systems to properly incorporate the new toll schedule as well as obviously new signs," said FDOT Secretary Kevin Thibault. "We'll we'll also be training our toll collectors and customer service representatives on the new rates."
According to Thibault, the goal is to have this rate structure in the next couple of weeks.
"As this is happening, the FDOT will be begin negotiations with the current bond holders," continued Thibault. "We'll honor the requirements in Florida statutes to make sure we notify the proper groups and we'll coordinate both agreements with both parties and draft legislation to put this into law."
Thibault says that the first priority is launching toll incentives so motorists experience relief immediately.
New artificial reef to be deployed today in Destin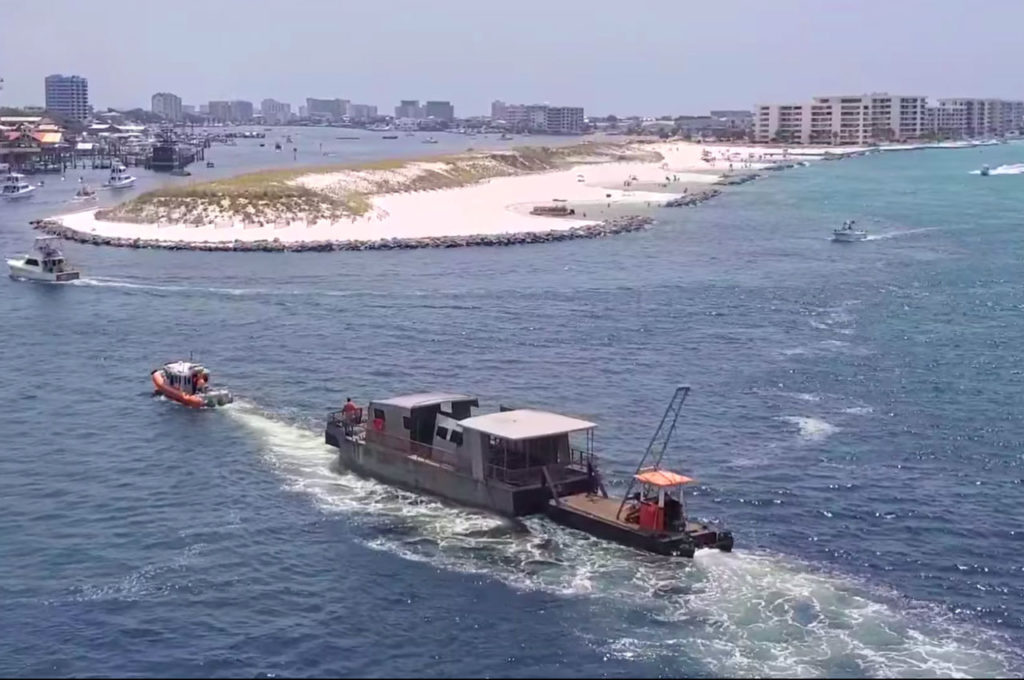 A few weeks back, I published the story on the 65ft Military Catamaran that would be deployed as a new artificial reef in Destin.
Today is the day that it happens!
This Navy "fast-response" catamaran is named the BRANNON after the family that donated it.
"We are deploying her right next to the DYLAN about 16nm offshore Destin, FL in 119ft of water," said Alex Fogg, Okaloosa's Coastal Resource Manager. "This site will now be called 'The Boatyard' and will have a few more similar sized vessels deployed in the same area over the next couple years."
Watch a short video of the vessel being pulled under the Destin Bridge yesterday.
Major clean-up planned for the corner of Beach Drive & Kelly Street in Destin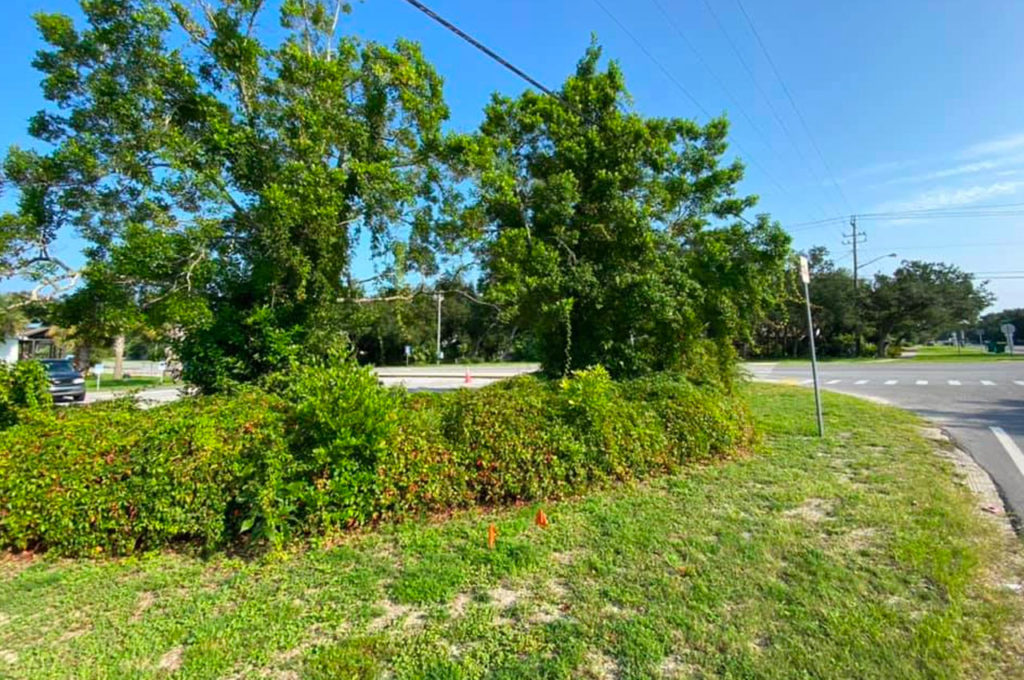 On August 3rd from 6am-10am, "Trees On The Coast" is planning a major clean-up at the corner of Beach Drive & Kelly Street in Destin.
Not only will it be a much needed improvement to that corner, but that corner is also home to Destin Elementary School.
Back in May, "Trees On The Coast" Director Bobby Wagner and his team made a day of planting trees and educating students at Destin Elementary about the importance of trees.
"Originally we did a clean-up with Principal Jannazo where we planted some trees with the students that included our educational aspect of Trees On The Coast," explain Wagner. "That corner was supposed to be part of that project but had to be rescheduled."
Wagner told Get The Coast that with teachers arriving back on August 5th, followed by students the next week, he wanted to get it cleaned up for their "first day back."
"This is a main backroad for locals and we are very thankful for the City of Destin's partnership on this," continued Wagner. "We have identified 12 additional corners within the City of Destin that we would like to clean-up, and this will be the first one."
The plan will be to remove all of the dying Holly trees and and replace them with Sand Live Oaks. New shrubs and pine straw will also be added.
"I think it's fantastic that any organization is willing to put their own time and money into bettering the community," said Destin City Councilman Kevin Schmidt. "I know that "Trees On The Coast" is doing a lot in other areas but they have plans that they want to work with the City Of Destin on and this is just the start of it."
"It's a busy road and intersection, and it's busy for multiple reasons," continued Schmidt. "Beach Drive is a heavily used road for locals and tourists to get to Joe's Bayou. It's also the intersection that parents and visitors park near and walk their kids across every single day to get to the school. It's a highly trafficked area and it's been an eyesore for a long time."
According to Schmidt, there have been attempts in the past to clean that corner up but it has mainly been in the form of basic maintenance. The overhaul on August 3rd should bring some real long-term change to that corner.
How to help: Any volunteers looking to help with the clean-up are encouraged to just show up with gloves and a shovel, and the team will find something for you to help with.
For more info on Trees On The Coast, find them on Facebook.
DEAL
BOTE is having a pop-up sale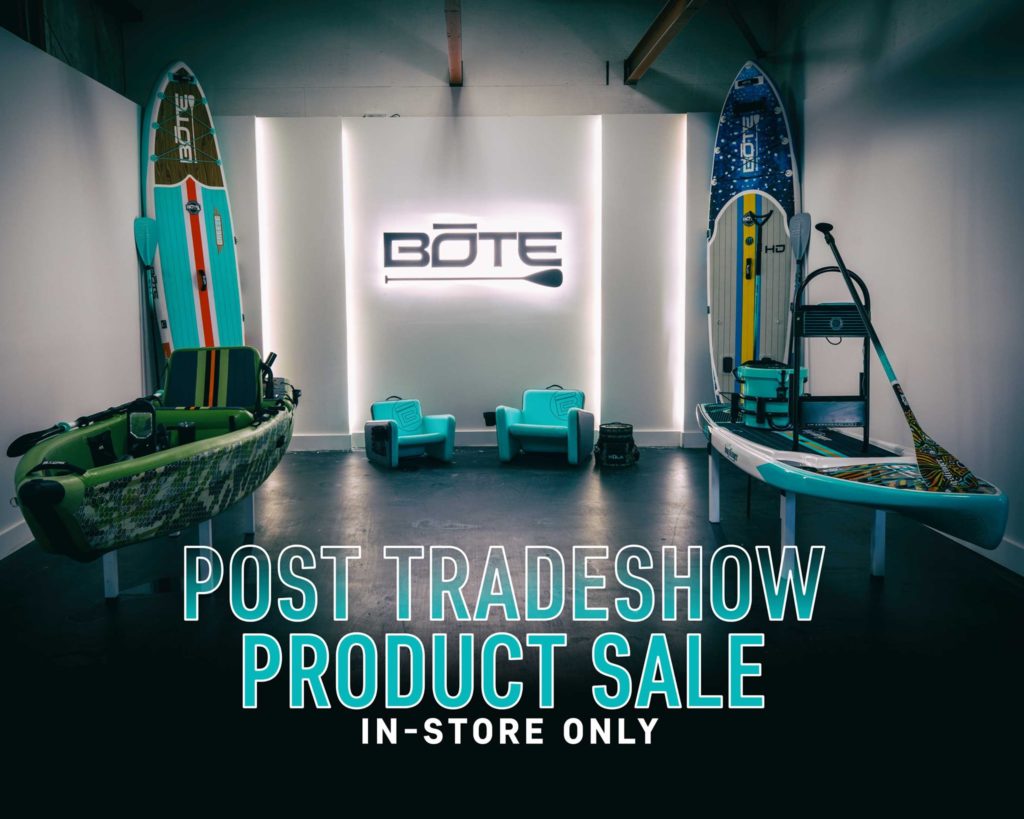 For those local from Grayton Beach to Fort Walton Beach, BOTE Boards is having a post trade show pop-up sale in-store only at each of their Flagship locations.
The products that have been used for photoshoots or displayed at trade shows is now up for grab at amazing deals.
If you have any questions stop by or call the Flagship stores. This pop-up sale goes until Sunday August 1.
Destin Flagship: 850-460-2250
Grayton Beach Flagship: 850-344-9286
Ft. Walton Flagship: 850-203-0400
GET INVOLVED
Help local elementary school students
The Emerald Coast Association of Realtor's Community Military Outreach Committee (CMOC) is hosting "Cram the Van" and "stuff the truck" to help local elementary school students as they get ready to head back to school.
Help teachers and students have the best, stress-free school year possible by picking up the supplies listed here and dropping them off at AJ's on the Bayou on Friday, July 30, from 11 a.m. – 6 p.m.
Ok, that's all I have for you this morning. Hope you have a great Thursday!
Jared
p.s. What did you think of this morning's newsletter? Hit the reply button and let me know!