August 1, 2022
•
Reading time:
14 mins
•
TOGETHER WITH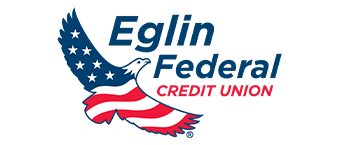 Good morning!
Did you miss me? My family went on a vacation to the Homosassa area a week ago and I've been playing catch-up ever since. Thanks for your patience and the emails wondering "what happened" to the mornings newsletters.
It's Monday, and we have some news to go over this morning…
TRAFFIC
Overnight lane closure on Racetrack Road for sewer line upgrades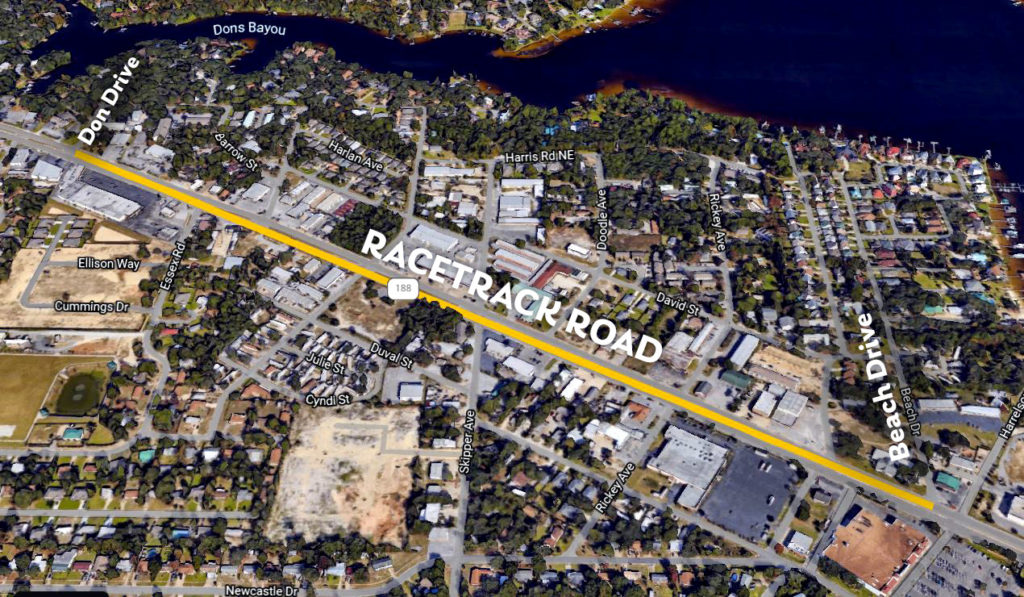 Crews from Okaloosa County Water and Sewer are working to upgrade an aging clay gravity sewer line on Racetrack Road from Don Drive to Beach Drive in Fort Walton Beach.
Beginning Monday, August 1, 2022, overnight westbound traffic will be restricted to one lane. The work will take place Mondays through Thursdays, for the next two weeks between the hours of 9:00 p.m. and 5:30 a.m.
Because of the lane closure, westbound traffic congestion is possible.
Motorists should use caution and be prepared to slow down.
SPONSORED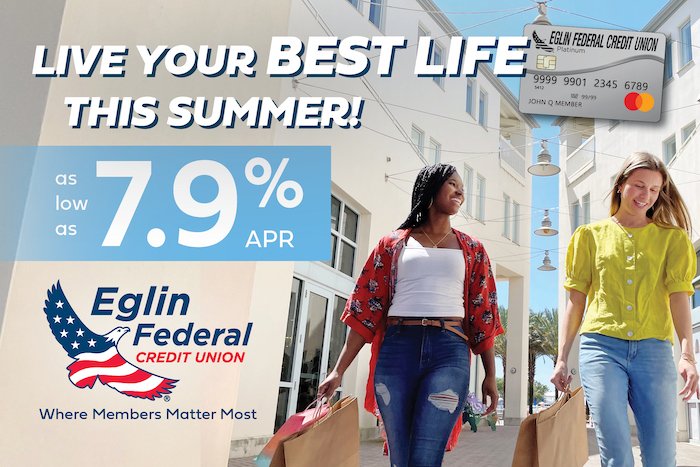 Live your best life this summer with an EFCU Mastercard®!
Get your card today by applying at any of Eglin Federal Credit Union's 9 branches. Stop by, apply, get your card and get shopping!.
*During normal business hours. Subject to membership and credit approval.
TRAFFIC
Pedestrian dies after being hit by a car in Fort Walton Beach
The Fort Walton Beach Police Department is investigating a traffic crash which occurred overnight on Miracle Strip Parkway (US Hwy 98) near the Holiday Inn Express.
The crash involved a vehicle that struck two pedestrians crossing the highway and resulted in one pedestrian fatality and injuries to the other pedestrian.
According to the report, Officers and Investigators responded and learned that 20-year-old Colt Shelton from Fort Walton Beach was traveling east on Miracle Strip Parkway in a black in color Honda Civic four-door sedan.
At the same time, 42-year-old Joel Burton and 32-year-old Zebulon Dill from Ohio were walking north across east bound lanes of Highway 98.
Shelton's vehicle struck Burton and Dill while they were crossing the roadway. Burton was pronounced deceased on scene. Dill was transported to HCA Fort Walton Destin Hospital where he is being treated for injuries.
Anyone with further information regarding this incident is asked to contact Traffic Homicide Investigator J. Myrick at 850-833-9546.
POLITICS
Crestview City Council accepts proposed lower millage rate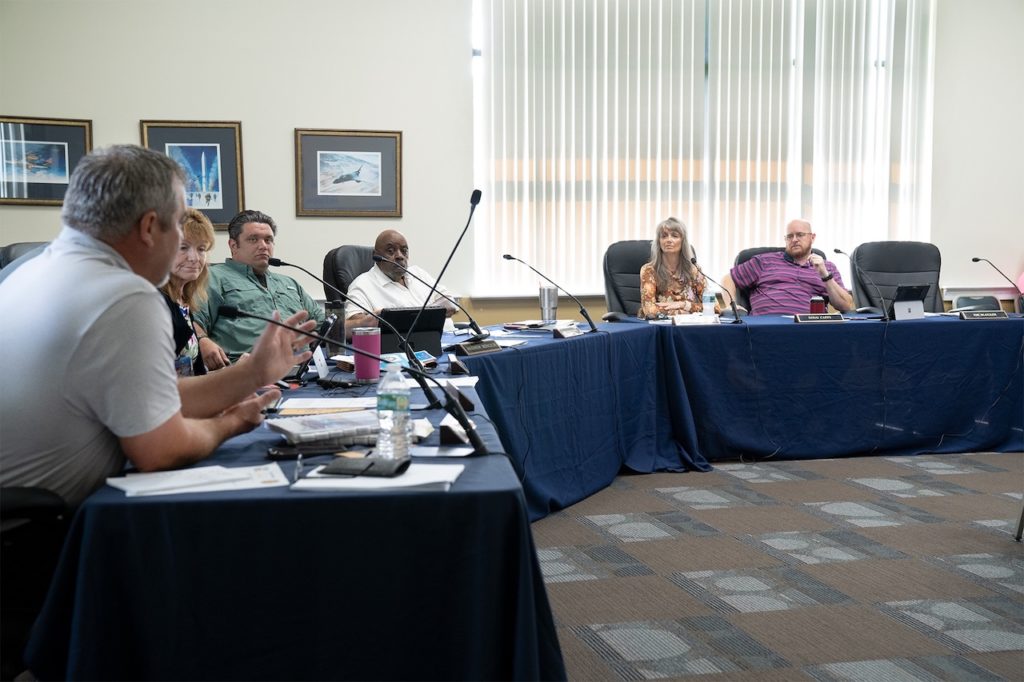 On July 20, 2022, Crestview City Council approved a proposed millage rate reduction from 6.9466 to 6.8466. This reduction is the first approved by the council in 7 years.
Near the end of an 8-hour public budget workshop, City Manager Tim Bolduc proposed four options to the council members in attendance.
Keeping the rate unchanged.
Adopting the State of Florida's Rollback Rate.
Two custom rate reductions of 6.9 and 6.8466.
After discussing the impacts on the City's revenue, the effects of inflation on the city and its citizens, and Crestview's continued growth, the council decided to adopt the proposed rate of 6.8466.
"When the council selected me for this position, I made them a promise to reduce the millage rate within my first five years," Tim Bolduc said. "I'm excited that I could fulfill that promise in my third year on the job, and I feel the council made the right decision for our citizens."
The council will vote on adopting the new millage rate at the Final Budget hearing scheduled for September 26, 2022, at 5:15 pm.
TRAFFIC
Okaloosa and Walton County Traffic Advisory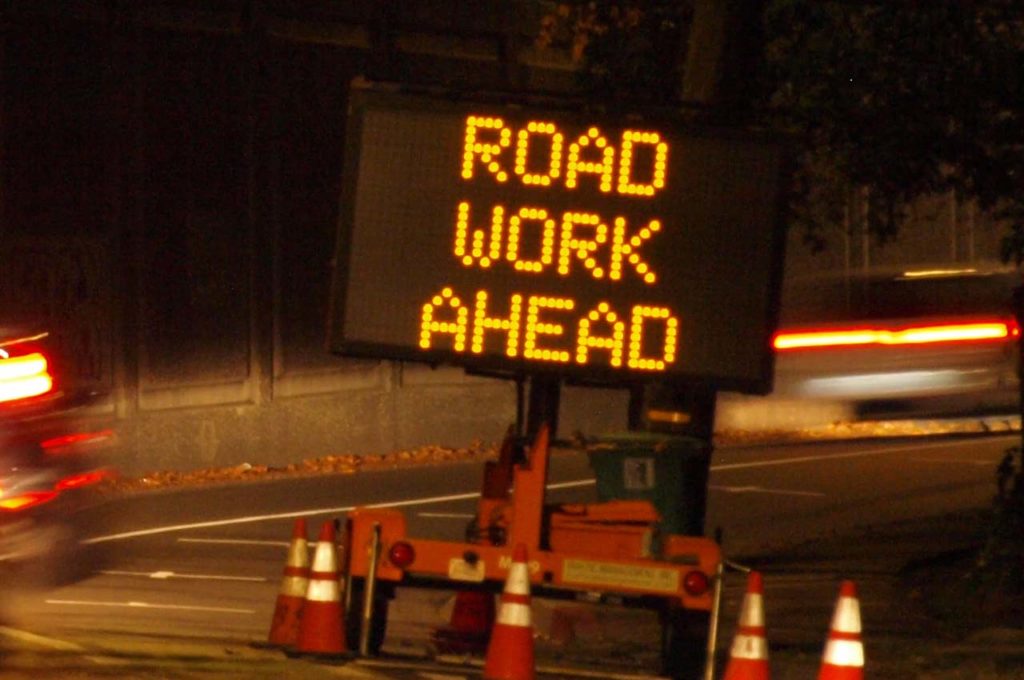 Drivers will encounter traffic disruptions on the following state roads in Okaloosa and Walton counties as crews perform construction and maintenance activities.
Okaloosa County:
State Road (S.R.) 20 (John Sims Parkway) Resurfacing Project – Drivers will encounter the following traffic impacts Sunday, July 31 through Thursday, Aug. 4, from 9 p.m. to 6 a.m.:

Intermittent inside eastbound lane closures on S.R. 20, from Edge Avenue to west of the Rocky Bayou Bridge, to begin median widening construction activities.
Intermittent outside westbound lane closures on S.R. 20, from Edge Avenue to west of the Rocky Bayou Bridge for sidewalk construction activities.

Brooks Bridge Replacement Project – Drivers will experience the following traffic impacts Monday, Aug. 1 through Thursday, Aug. 4, from 9 p.m. to 5:30 a.m. as crews perform geotechnical surveys and utility work.

U.S. 98 east and westbound alternating and intermittent lane closures between Perry Avenue and Pier Road.
Santa Rosa Boulevard east and westbound alternating lane closures from east of Amberjack Drive to Ross Marler Park.
Intermittent shoulder closures on Brooks Street, between Perry Avenue and Florida Blanca Place, and on Business Access Road.

U.S. 98 Turn Lane Construction at West Casa Loma Drive in Florosa – Motorists will encounter intermittent lane closures Monday, Aug. 1 through Thursday, Aug. 4 from 8 p.m. to 5 a.m. for paving operations.
Interstate 10 Routine Maintenance East of Exit 45 – Motorists will encounter intermittent westbound lane closures Monday, Aug.1 starting at 8 p.m. for guardrail repairs.
S.R. 85 (Government Avenue) Routine Utility Maintenance Between Wolverine Avenue and Edge Avenue in Niceville – Motorists will encounter intermittent lane closures Monday, Aug. 1 through Thursday, Aug. 4 from 9 a.m. to 3 p.m. for utility maintenance.
Racetrack Road (S.R. 188) Routine Underground Utility Maintenance from Don Drive to Beach Drive in Ft. Walton Beach – Motorists will encounter intermittent lane closures Monday, Aug. 1 through Thursday, Aug. 11 from 9 p.m. to 5 a.m. for manhole maintenance.
Walton County:
U.S. 98 Widening from Emerald Bay Drive to Tang-O-Mar Drive – Next week, drivers will encounter intermittent and alternating lane closures on U.S. 98 east and westbound between 9 p.m. and 5 a.m. These closures are required for asphalt paving, cutting traffic signal detection loops, and additional work list items. One travel lane in each direction will remain open at all times. Additionally, paving work on County Road 2378 (Scenic Gulf Drive) at U.S. 98 will require flagmen to direct drivers through the work zone.
U.S. 98 Resurfacing Project from Village Road to east of U.S. 331– The speed limit will be reduced from 55 mph to 45 mph between Village Road and U.S. 331. Additionally, drivers may encounter temporary traffic disruptions as crews begin mobilizing equipment and materials to construct the new U.S. 98 westbound right turn lane at Don Bishop Road.
S.R. 20 Routine Maintenance at Black Creek – Motorists can expect intermittent lane closures Friday, July 29 through Monday, Aug. 1 from 9 a.m. to 3 p.m. for asphalt operations.
All activities are weather-dependent and may be delayed or rescheduled in the event of inclement weather. Drivers are reminded to use caution, especially at night, when traveling through a work zone and to watch for construction workers and equipment entering and exiting the roadway.
FOOD+DRINK
Destin Chef chosen to represent Florida in Great American Seafood Cook-Off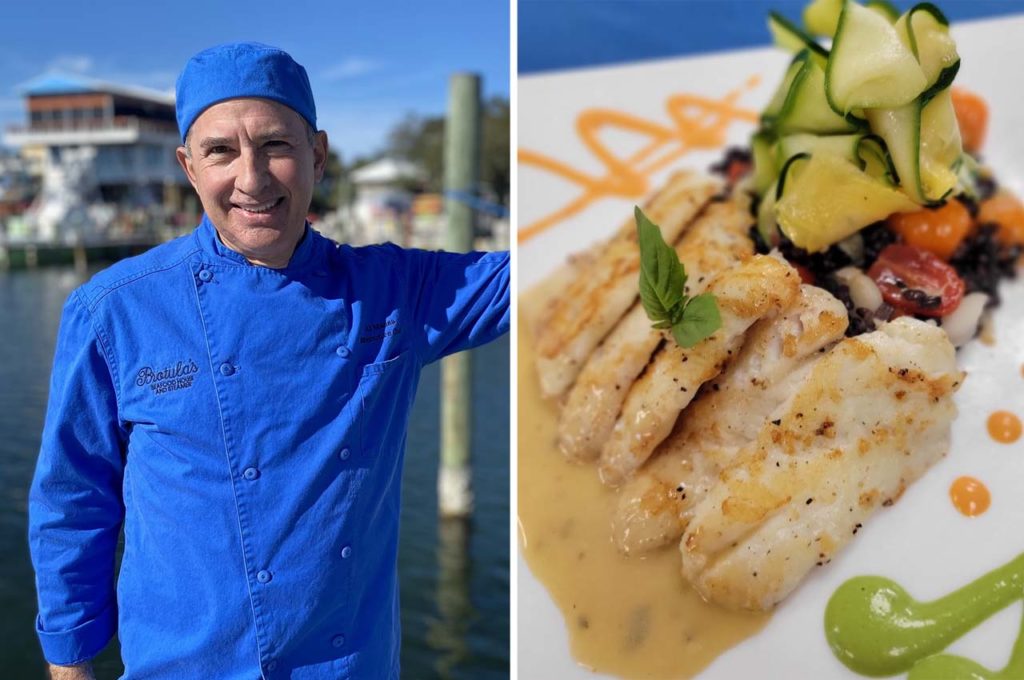 Destin's Chef Al Massa of Brotula's Seafood House and Steamer will face 13 other chefs from around the country for the title King or Queen of American Seafood in the 18th Annual Great American Seafood Cook-Off.
To be eligible to compete in the event, chefs must either hold the current title of King or Queen of Seafood or be appointed by the lieutenant governor of their respective state or territory.
"We are very excited and extremely humbled to have the opportunity to represent Destin, the Panhandle, and the Great State of Florida in the Great American Seafood Cookoff," said Chef Al Massa, Brotula's Seafood House & Steamer
Chef Al Massa's love for cooking started like many other aspiring culinary creators in his family's kitchen. He pitched in to help his mother with dinner parties, which only grew his appreciation for simple delicious food. After serving in the United States Air Force, Chef Massa attended Johnson and Wales for culinary school, followed by more than ten years under the eye of Emeril Lagasse, learning the fundamentals of Creole cuisine.
After spending two more years as a Sous Chef at NOLA, Chef Massa joined the team at Emeril's Delmonico, where he rose to Executive Sous Chef. Expanding his experience, Massa signed on as a Corporate Chef for the New Orleans restaurant group and their four properties. Under them, he opened a restaurant in Lafayette, Louisiana, and then spent five years as the chef at Michael's on East in Sarasota, Florida.
Eventually, Chef Massa returned to Destin, where he worked at Marina Cafe for four years; it was where he won VIP Destin Magazine's Best Fine Dining in Destin for 2017. Now he is the executive chef at Brotula's Seafood House and Steamer, where he won VIP Destin Magazine's Best Chef for 2021 and advanced the restaurant to a number one rating on TripAdvisor. His lionfish dish during the 2022 Emerald Coast Open Lionfish Restaurant Week also took the top prize!
The 2022 Great American Seafood Cook-Off will be held at the Ernest N. Morial Convention Center in New Orleans on Saturday, August 6.
The 18th annual event gets underway with Opening Ceremonies at 11:15 a.m. as 14 chefs, each representing their home state, cook in front of a live audience and a panel of nationally acclaimed judges.
"The Great American Seafood Cook-Off is the perfect stage to celebrate Louisiana and America's domestic seafood industry – the best in the world," said Louisiana Lt. Governor Billy Nungesser. "This year, there will be a very talented field of chefs from all over the country vying to be crowned the next 'King or Queen of American Seafood' right here in New Orleans. Each chef will showcase their skills with domestic seafood to present the best seafood dishes."
Each dish will be presented to a panel of nationally renowned judges who will score based on presentation, creativity, composition, craftsmanship, and flavor. The Great American Seafood Cook-Off promotes the quality and variety of domestic seafood found in the United States.
The reigning King of American Seafood, Mississippi's Chef Austin Sumrall of White Pillars Restaurant in Biloxi won the title with his dish of Snapper Three-ways, including a raw preparation, snapper ribs, and a poached snapper jowl pho.
The event is held in conjunction with the Louisiana Restaurant Association Showcase. Tickets are $10 at the door. For more information on the competition, visit www.louisianaseafood.com/great-american-seafood-cook.
WHAT ELSE THIS MORNING
A few more things to know…
The Okaloosa County Sheriff's Office, in conjunction with Northwest Florida State College, will facilitate a full-scale active shooter exercise starting Tuesday, August 2nd at 9 AM at one of the buildings on the Niceville campus. Sheriff's Deputies, Police officers, firefighters, multiple local and state agencies, and school personnel will be participating in the various exercises. Additionally, School Resource Officers will also be training Tuesday at Bluewater Elementary School and Wednesday at the college.
The Okaloosa County Sheriff's Office is now accepting donations of NEW or GENTLY USED clothing and shoes as part of the "1st Annual Caring Hands Clothing Closet" campaign for local students in need, a partnership with Crosspoint, Niceville church. It's part of the build-up to a free clothing event to be held at the church on October 15th. Donations are now being accepted through September 22nd at the OCSO Shalimar Headquarters, as well as by their SROs at their individual schools.
Local first responders were called to a medical emergency in Choctawhatchee Bay near the sea wall yesterday after a woman jumped feet first from an anchored pontoon boat into very shallow water. She experienced immediate paralysis to her lower extremities. OCSO units and a FWB PD unit arrived on scene at the same time. They entered the water along with the Okaloosa Island Fire Department and pulled the alert and conscious victim to shore on a large float.
OK, that's all I have for you this morning! I hope you have a great Monday!
p.s. What did you think of this morning's newsletter? Hit the reply button and let me know!
Published with ♥ by Get The Coast.
Did someone forward you this email? Subscribe here.
124 Eglin Parkway SE Fort Walton Beach, FL 32548