TOGETHER WITH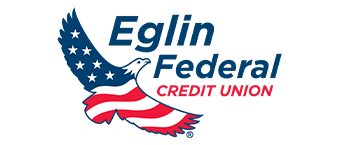 Good morning!
It's Friday and high school football officially kicks-off in Okaloosa County. Did you go to school here locally? If so, what high school did you attend? I graduated from Fort Walton Beach High School so I'm always rooting for the Vikings!
TRAFFIC
Bus accident kills one woman, injures 2 children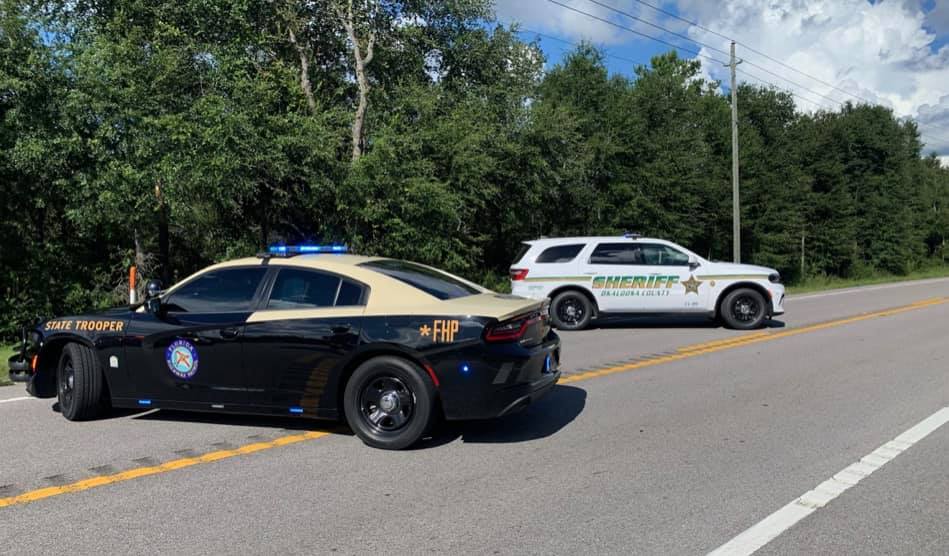 Two children sustained minor injuries after a collision with a school bus Wednesday in Okaloosa County. Unfortunately, an 18-year old woman died in the accident.
FHP reports that the collision occurred at the intersection of Clint Mason Road and US Highway 90. The woman was driving a sedan which failed to stop and collided into the back of the bus. This caused the sedan to slide under the bus.
Paramedics declared the 18-year old dead on the spot.
Two 10-year-olds were injured on the bus.
The Okaloosa County School Administration staff responded quickly to the incident, and parents arrived on-scene to pick up the children.
SPONSORED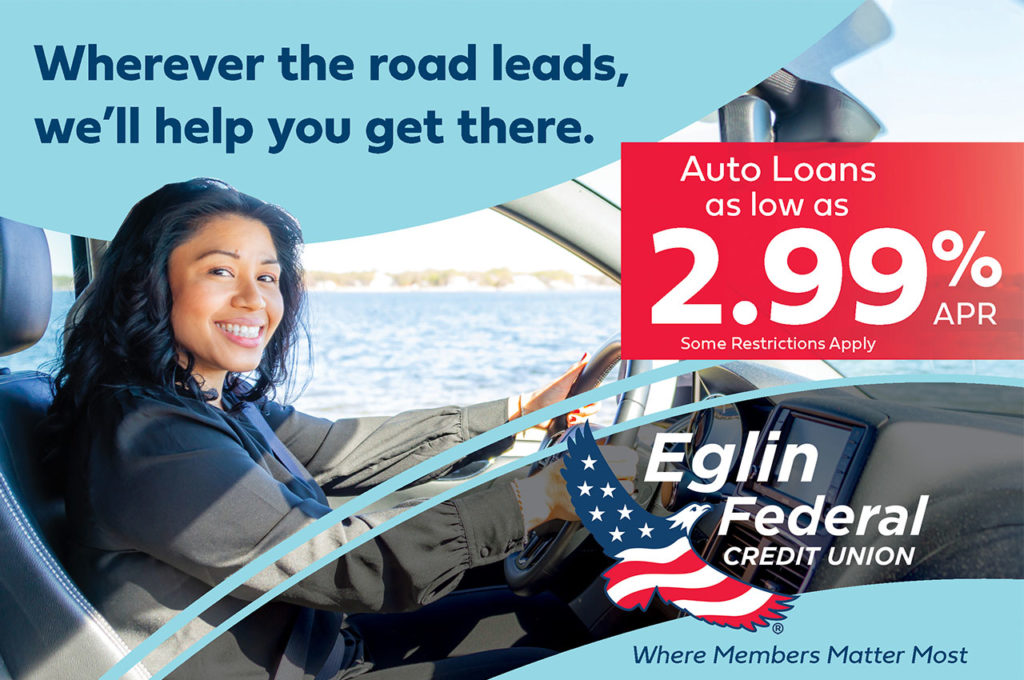 Wherever the road leads, Eglin Federal Credit Union can help you get there!
Current auto rates are as low as 2.99% APR for up to 66 months on new or used vehicles (some restrictions apply).
DESTIN
Beach baskets are here in Destin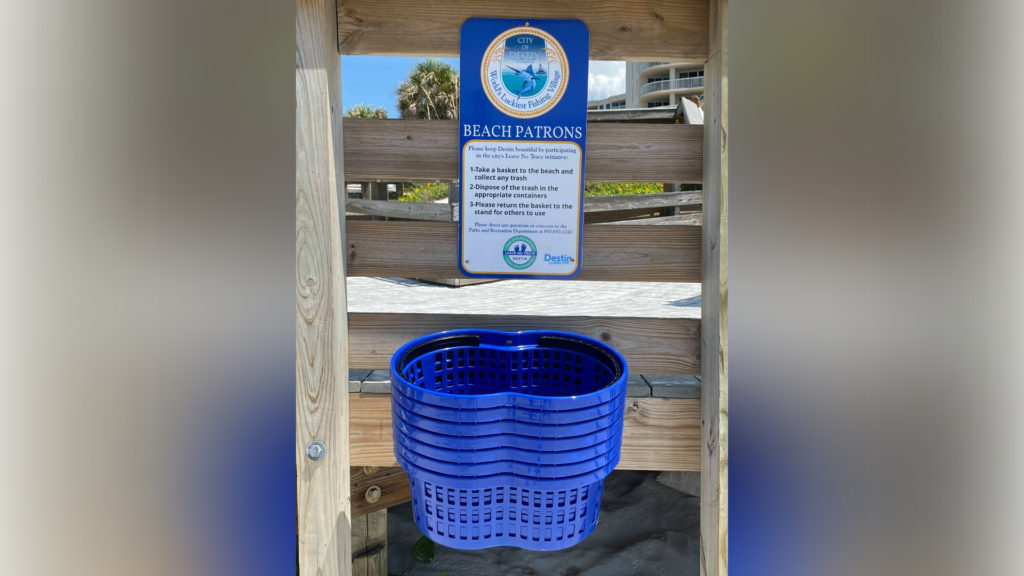 Beach patrons will now be able to "borrow" a basket and help collect trash as they walk along the beach and return it for the next person to use.
This idea was brought before the Destin City Council by Bobby Wagner with Trees on the Coast. You may remember the coverage I did on it back in June.
"We love Destin and we all play a vital role and must be conscious of our actions and how they can impact our environment and city," said Destin City Manager Lance Johnson.
The beach basket pilot program officially launched at June White Decker and the Shore at Crystal Beach.
"These beach baskets are another element to the Leave No Trace initiative in Destin," said Wagner.
The "beach basket" program won't cost the City of Destin any money as two businesses have already sponsored the first two locations.
The plan is to take what the City has already done at the Adopt-A-Street level and make it work with these beach basket locations.
Sponsorship: Each location will run $500 for the year, and will come with an emblem of your choice on the sign.
"This is good for Destin and we hope residents, local businesses and visitors will join the effort and support the beach basket program by coming out and participating," said Johnson.
Click here to watch a video on the project that we filmed this week.
ECONOMICS
Why so many storage units in Niceville?
Story from Christopher Saul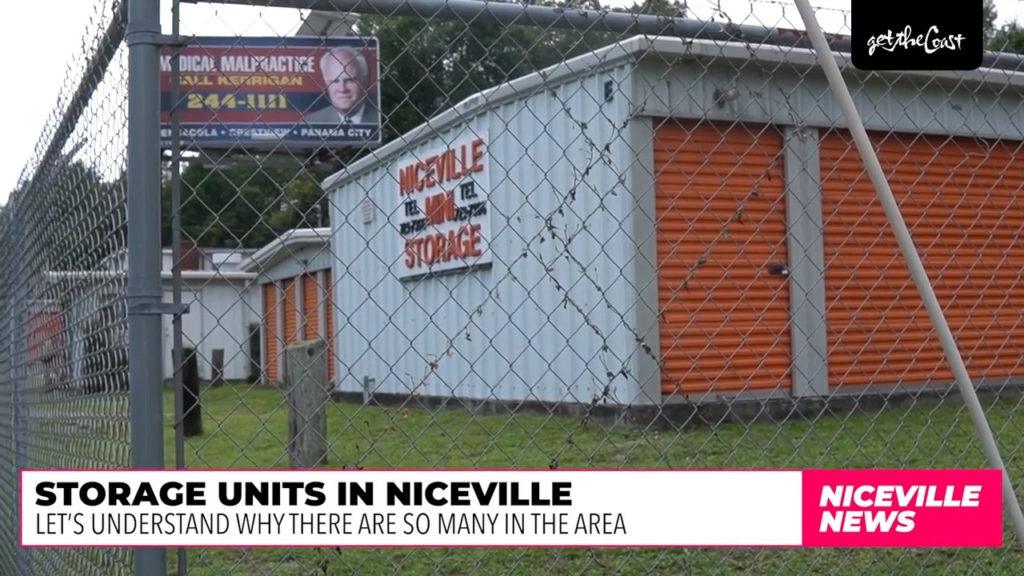 Flip through any Niceville Facebook group in the last six months or so and you'll see a post complaining about storage units pretty quickly.
After about the 50th post, I decided to figure out why is this happening here in Niceville.
As we all know, storage units are quickly sucking up a lot of space in the Niceville area. A Google search will tell you there are 18 storage unit places between Niceville, Valparaiso and Bluewater bay.
So why?
According to Commercial Property Executive, a bunch of industry experts, most major storage unit markets (think big cities) are completely saturated with storage unit places. That means the people that are building storage units are looking for less-profitable-but-still-profitable places (that means us) to make some money.
Economist Dr. David Goetsch has a couple of reasons why we are seeing this in the area.
1. The military presence
"We have a lot of transient people coming through here, who have things they need to store," says Dr. Goetsch. "So, for a businessman, building a storage unit is probably a good investment."
2. The housing crunch.
"We've got people moving in here, and they are having to live in apartments. So they are putting their things in storage that they used to keep in a house," Dr. Goetsch said.
And 3 – it's just a really good business model for someone who wants to make a lot of money with little overhead.
"If you have dependable renters, then it is a cash cow," Dr. Goetsch said. "Hire one person to answer the phone, very little maintenance, and the people that do the renting do the work. They come and go. So it can be a good investment for an individual businessman."
Yes, but – what is good for the owner of the storage units isn't so great for the rest of the community.
"From an economic development point of view, it is very marginal, it's very minimal," Dr. Goetsch Said. "It creates a few construction jobs temporarily while the building is being built. Once it's done, those go away. From that point on it is very low economic impact. Because it creates no jobs. They very few it does create are minimum wage jobs."
Changes can be made going forward to reduce the number of storage places coming into the area. City Councils have the right to restrict the type of commercial activity they allow in an area by codifying particular rules or densities into city zoning ordinances. That has to be taken up for a vote by the city council.
Alternatively, the city council can use enticements like tax breaks for businesses that come into the city or are started by people like you or me.
Long story short, they'll keep building storage as long as it's profitable, and within the rules of our zoning ordinances. Dr. Goetsch says there is a lot more storage now than there was 5 years ago but the market is not yet saturated here in Niceville.
SCHOOL
Okaloosa makes emergency changes regarding COVID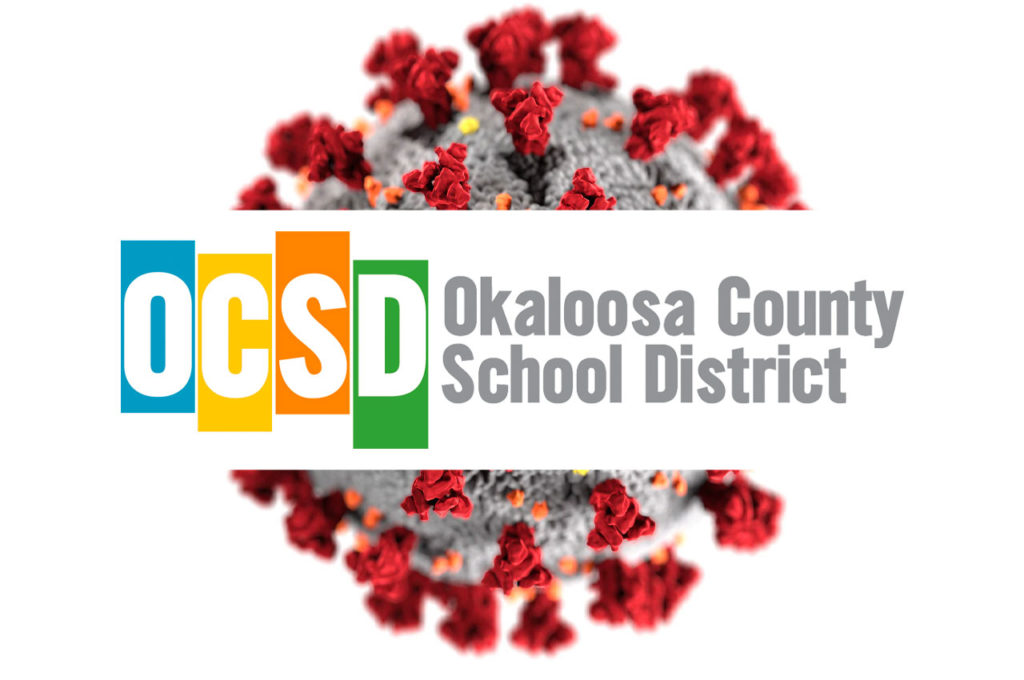 Effective today, Friday August 20th, new guidelines for parents regarding COVID within the Okaloosa County School District are in place.
The Florida Department of Education and the Florida Department of Health released information on August 6th, four days prior to the opening of our school year, directing how the quarantining and isolation of students will be conducted in schools across the state of Florida.
Based on this information, the OCSD have made some adjustments to their plan that was released to schools and families on July 28th.
Here are the most notable changes:
Voluntary COVID-19 vaccination clinics will be available at secondary school sites Sept 20-22. Exact times and locations will be available soon.
Temporarily suspend parents and visitors in cafeterias.
Parents will be permitted to come to school for parent conferences; schools may encourage virtual meetings where/when possible.
Visitors with official business are permissible
Essential volunteers are permitted as determined by the principal
Mentors may meet with a student as approved by the parent and principal
Temporarily suspend field trips during the school day
Temporarily suspend indoor large group gatherings
Recognizing that 6-foot social distancing is not feasible in many school settings, continue to be mindful of spacing in hallways, classrooms, and cafeterias
Parents are urged to keep their children home if they are symptomatic
Working with the Department of Health to establish testing sites for students and staff at selected off campus locations
MANATEES
A herd of manatees in Miramar Beach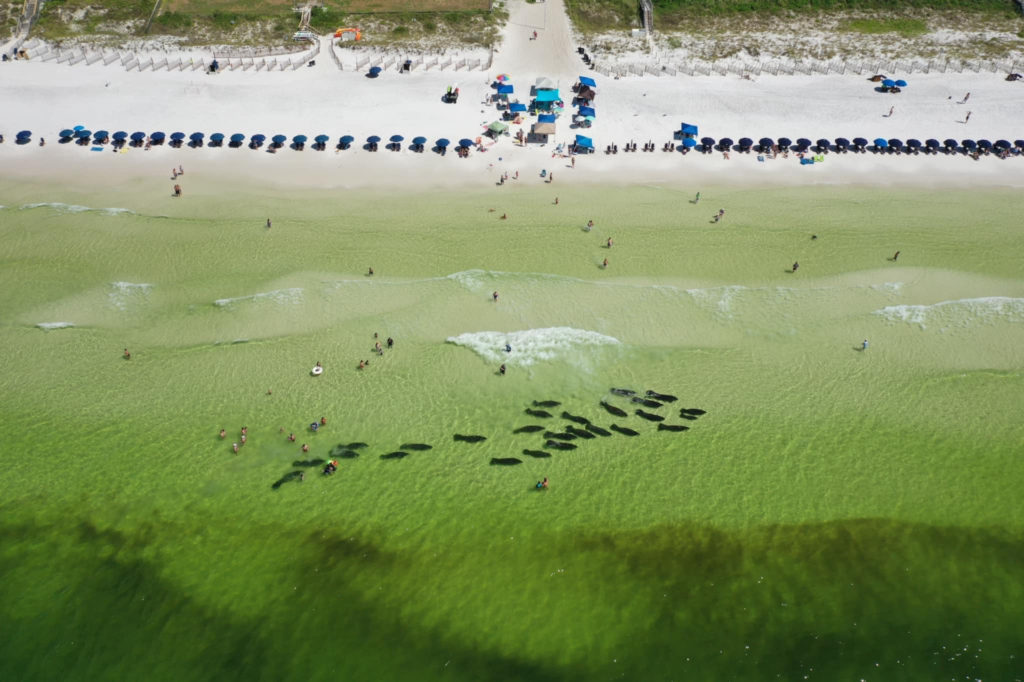 Beachgoers got a real treat yesterday as a herd of manatees made their way along the coastline from Destin towards 30a.
Videographer Shane Reynolds, who took the photo above, reported that the manatees were 30-40 feet from shore and heading east very fast.
South Walton Fire District Lifeguard Courtney Campbell, on-duty in Miramar Beach at the time, captured the herd on video making its way through South Walton waters.
Courtney did move close enough to take a video, but did NOT touch them. Here's why:
Manatees are a protected species by state and federal laws.
Unfortunately, their population numbers continue to decline.
As a result, manatees are now also a threatened species.
MO' READS
What else we are reading
Ok, that's all I have for you this morning. Hope you have a great weekend!
Jared
p.s. What did you think of this morning's newsletter? Hit the reply button and let me know!
Published with ♥ by Get The Coast.
Did someone forward you this email? Subscribe here.
124 Eglin Parkway SE Fort Walton Beach, FL 32548