TOGETHER WITH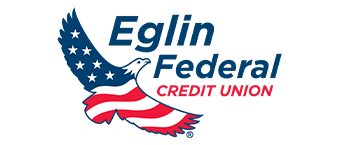 Good morning!
I'm not much of a golfer. Choctaw's Band Director Brad Parks is though. This guy made a hole-in-one over the summer while finishing his Masters. However, the proposed Toptracer addition to the Crestview golf course might be right up my alley.
More on that below…
SCHOOL
Okaloosa School District ups substitute pay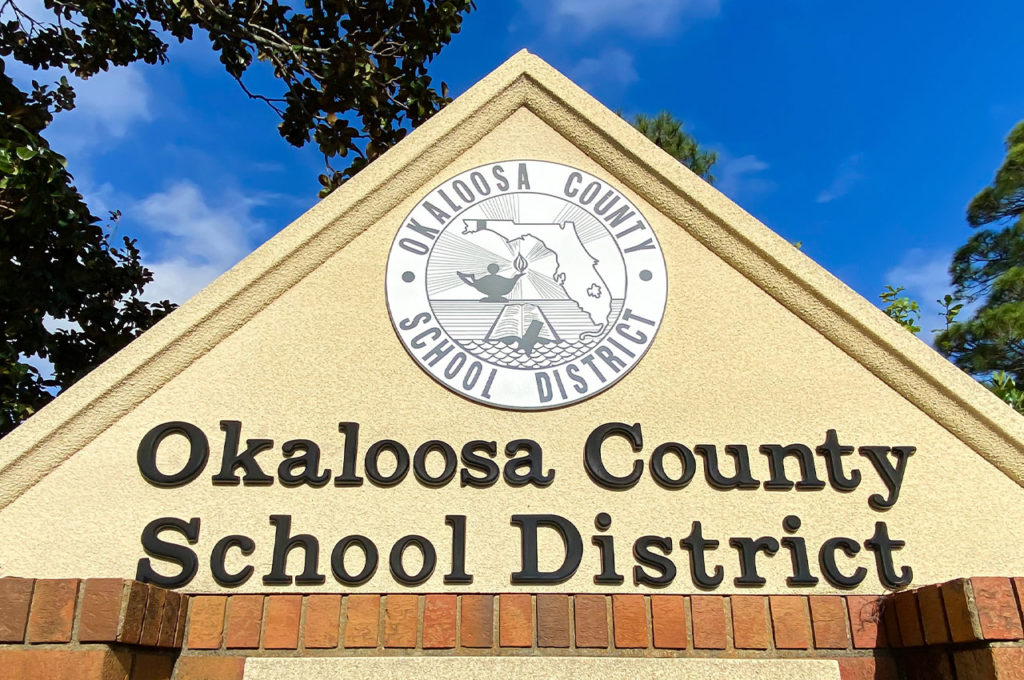 At Tuesday's school board meeting, the Okaloosa County school board approved paying $150 per-day in substitute teacher pay.
Currently, substitute teachers are paid between $90-$115 per day.
This pay will be for Daily and Long Term Substitutes working from August 4, 2021 through October 29, 2021.
Part of the reason for the pay increase is to become more competitive as it has become harder to find substitute teachers.
According to the OCSD, substitutes will be notified via email by the Human Resources Department this week. The increase was approved by the school board, 3-0.
People interested in applying for an Okaloosa County School District substitute teacher position can apply by contacting the HR department at (850) 833-5800 or online at Okaloosaschools.com by clicking on "Employment."
ON THE WATER
Charter Boats Wanted…by the County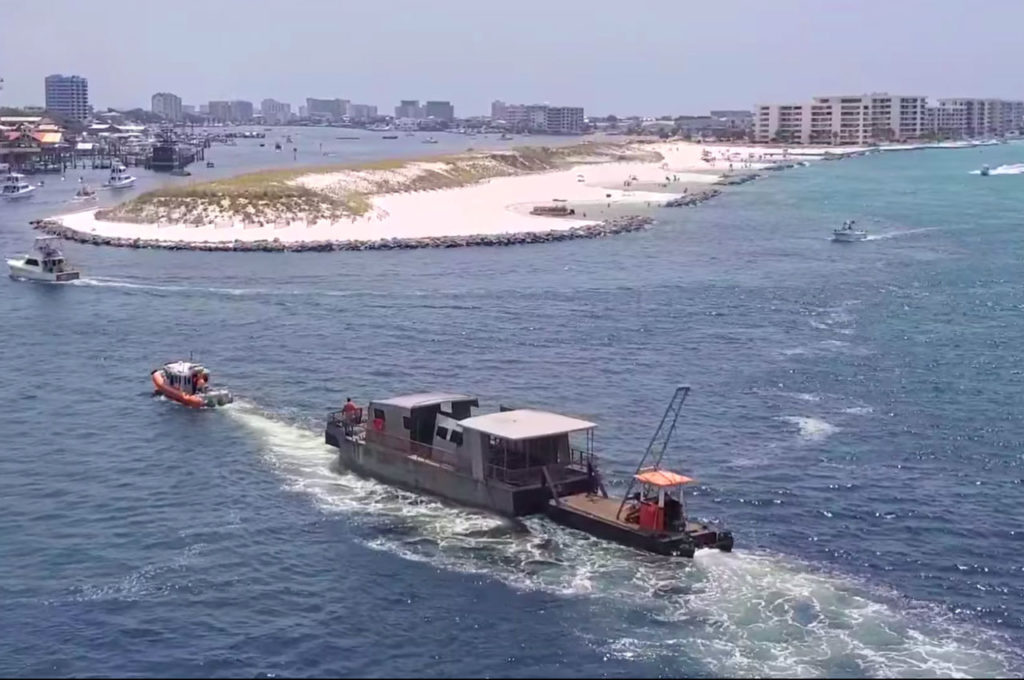 Here's a pretty cool opportunity….👇
The Okaloosa County Tourist Development Department is responsible for monitoring public and private artificial reefs, invasive species detection and control, water quality monitoring, fish aggregating device maintenance and other activities relating to coastal resource management.
Basically, they do cool things like:
I've covered just about everything that Alex Fogg has going on within the TDD, and now here is your chance to be part of some of these projects.
The County is soliciting charter boat services to assist with these activities. These services will be utilized on an as-needed basis and will be coordinated by the Coastal Resource Manager – that would be Alex.
Interested? Click here for the application.
CONCERTS
Concerts at the Landing starting soon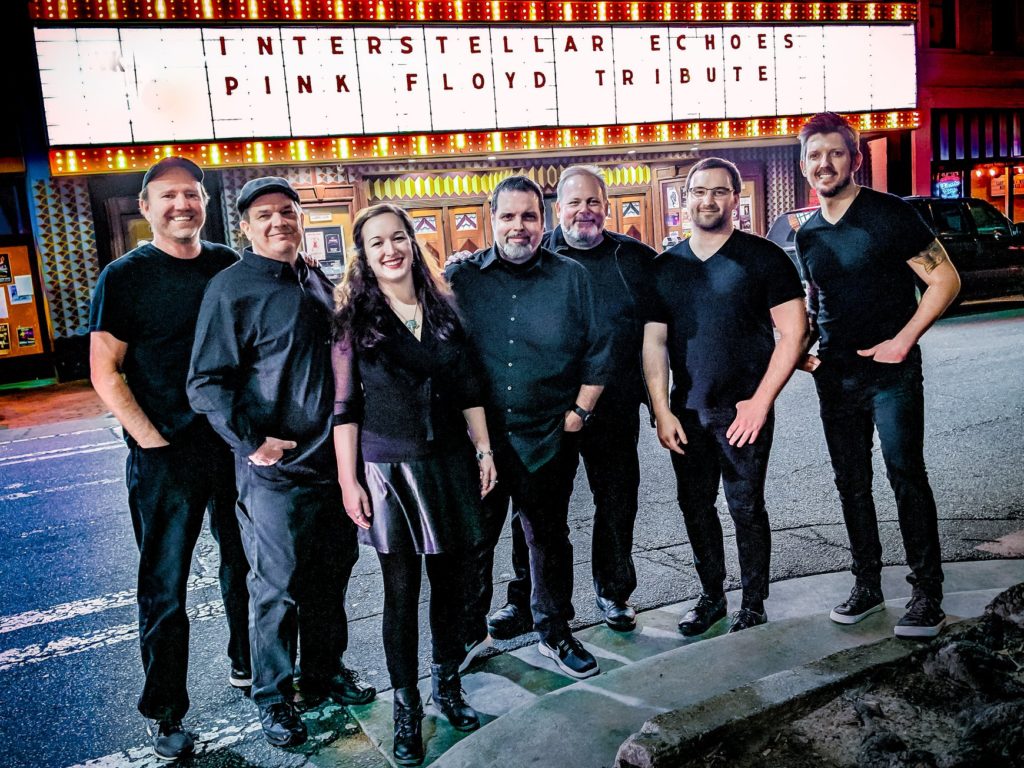 The City of Fort Walton Beach is gearing up for the fall "Concerts at the Landing" series starting on September 3rd (Labor Day weekend)
The free show begins at 6 p.m.
Bring a picnic for the family.
Watch the kids enjoy the new playground.
Listen to some great music.
Visit the Downtown merchants.
Interstellar Echoes – A Tribute to Pink Floyd will be the entertainment for the evening.
The Landing is located at 131 Brooks Street SE in Downtown Fort Walton Beach.
WE REMEMBER
FWB & Crestview to honor 9/11 on the 20th anniversary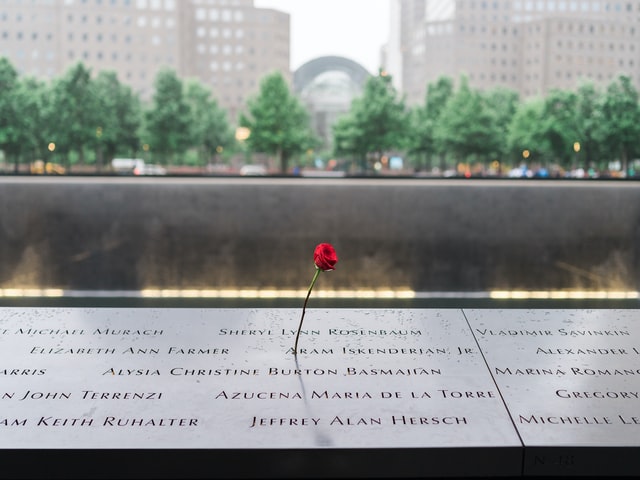 It's hard to believe that we are about to come up on the 20th anniversary of September 11th. I was in my morning English class at Fort Walton Beach High School.
To honor those who died in the attacks, both the City of Fort Walton Beach and the City of Crestview are having events.
In FWB, the public is invited to visit Fire Station 6 beginning at 7:45 a.m. on Saturday, September 11, 2021, to meet the FWB Firefighters and honor our fallen heroes by ringing their ceremonial bell.
The goal is to ring the bell in honor of each first responder life that was lost on that September day.
All activities will take place outside with COVID safety protocols in place.
Breakfast and lunch will be available for everyone who stops by the fire station.
In Crestview, the mayor will host an exhibition of typical first responder vehicles and gear, 9/11 imagery, scrolling lists of the attacks' nearly 3,000 victims, and panels detailing the history of the attacks, according to the Crestview Bulletin.
The day concludes with a Remembrance Dinner.
You can purchase tickets to this dinner by clicking here.
TOP GOLF…SORTA
Crestview plans to add Toptracer to Foxwood Golf Course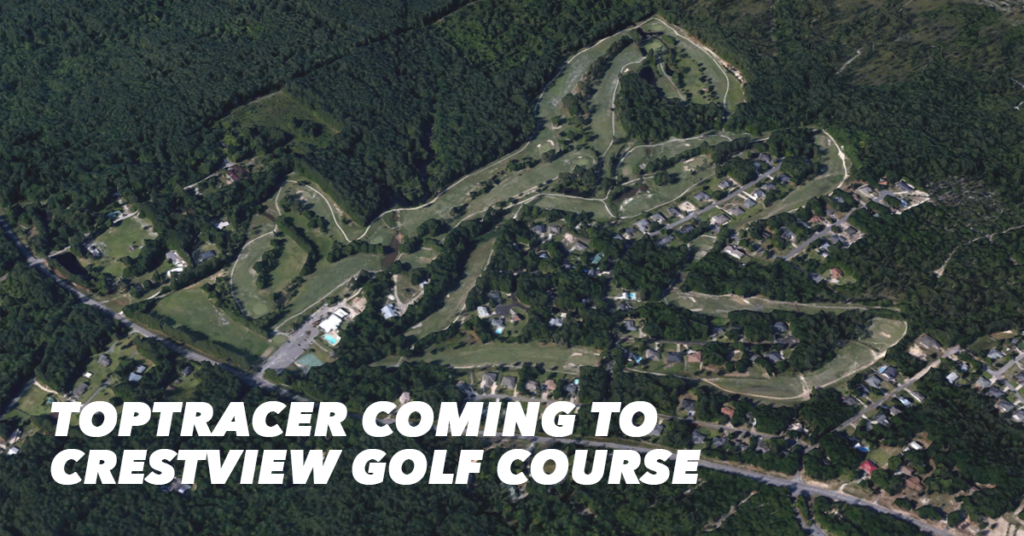 On Monday night, Crestview City Council approved City Staff to move forward with the process to add Toptracer to the Foxwood Golf Course.
On August 7, 2020 the City of Crestview purchased the Foxwood Golf Course, clubhouse and amenities for $1.2 million.
As part of their efforts to get the facility open and operational, the City entered into a partnership with Great Life Golf.
Great Life Golf will manage the clubhouse and golf course and expand the recreational experience for the entire facility.
Council approved spending $1.6 million to repair the golf course, with an additional $400,000 for improvements.
One aspect of expanding the recreational experience is by adding an interactive electronic driving range.
"It's like Top Golf," explained City Manager Tim Bolduc. "The technology that is used for Top Golf is developed by a company called Toptracer."
"If you ever watch golf on a Sunday afternoon and you see where they hit the ball, and then you see this digital arc of the ball going and landing, and it tells you exactly how far it went, all of that is done with the technology that we're talking about bringing to our golf course," said Bolduc.
According to Bolduc, having an attraction like Toptracer at the golf course adds an additional revenue stream and can help make Foxwood an after-hours attraction.
"When the sun goes down, the golf course dies," he said to council. "What we want to do is bring in Toptracer to have our driving range be an actual after-hours-attraction location. Everybody says that there is nothing to do in Crestview except for the movies. This would provide an entertainment opportunity."
In his presentation to council, Buldoc explained that these driving lanes wouldn't be just for golfers who want to get better. He added that there is an entertainment aspect for kids, date night, or night out with friends.
"There are games where you can actually play different golf courses all over the country," said Buldoc. "So if you wanted to play at a fancy golf course somewhere up North, you can actually do that digitally on this."
The plan for adding Toptracer includes building out 15 driving lanes in addition to adding a tiki bar/restaurant area at a cost of roughly $104,000.
The City would pour the concrete and do the electrical work.
Whoever runs the restaurant inside the building would take care of the restaurant equipment.
According to Buldoc, the City of Crestview would be the only one in the area to have technology like this at a golf course.
"The closest place to us with this technology is a private club in Dothan," said Buldoc. "So we're the only ones around here that would have this. Nobody has Top Golf or Toptracer around here."
With Council's approval to increase the budget from $2 million to $2.5 million for repairs and improvements, Buldoc is hopeful that the new Toptracer driving range will be complete by January 2022. Staff will come back with a plan for the proposed restaurant at a later council meeting.
MO' READS
What else we are reading
Here's a sneak peek at what the new luxury apartments will look like near the corner of State Road 87 and U.S. Highway 98 in what was formerly known as The Boulevard in Navarre.
The Mattie Kelly Arts Foundation is now accepting applications for the Adult Collaborative Art Exhibit component of the 26th annual Festival of the Arts Oct. 30 through Nov. 3 at the Mattie Kelly Cultural Arts Village in Destin.
'A lost neighborhood': Residents seek action on decades of flooding in Sylvania Heights. Read more.
Ok, that's all I have for you this morning. Hope you have a great Wednesday!
Jared
p.s. What did you think of this morning's newsletter? Hit the reply button and let me know!
Published with ♥ by Get The Coast.
Did someone forward you this email? Subscribe here.
124 Eglin Parkway SE Fort Walton Beach, FL 32548