September 1, 2022
|
Reading time:
11 mins
TOGETHER WITH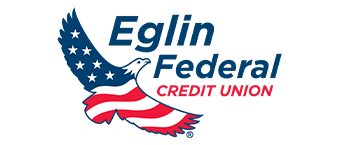 Good morning!
Election season isn't over yet as the City of Destin has to elect a new Mayor in November. With the primaries over, more focus is now on the mayoral election.
On Friday, September 9, the Destin Chamber of Commerce will host their Business Before Hours Breakfast. Councilmembers Rodney Braden and Bobby Wagner, both candidates for Destin Mayor, will share their platforms and answer questions.
Registration and payment are required before the event. No walk-ins or payments will be accepted at the door.
Cost is $25 for members and $35 for non-members and registration is due by Tuesday, September 6.
As always, we encourage you to be involved and get to know your candidates!
EVENT
The Big Scoop! Free ice cream event in Okaloosa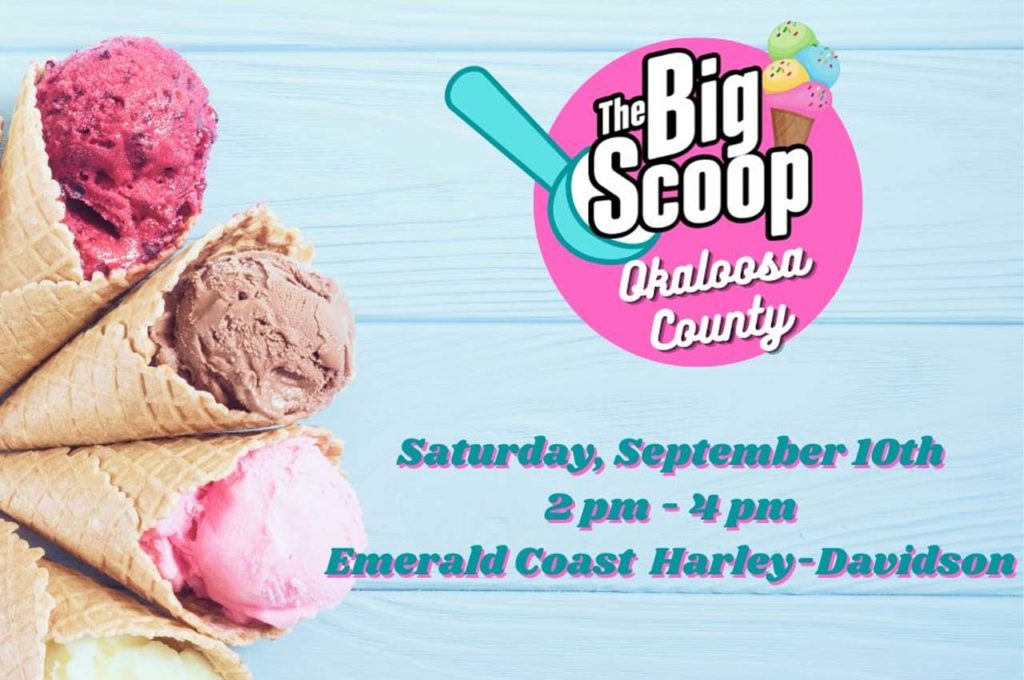 Big Brothers Big Sisters of Northwest Florida will host the second annual Big Scoop in Okaloosa County.
The community is invited to take part in this free ice cream social at Emerald Coast Harley-Davidson in Fort Walton Beach on September 10, 2022, from 2:00 p.m. to 4:00 p.m.
Guests will be able to indulge in all-you-can-eat ice cream and can enjoy all sorts of games, face painting, arts and crafts, chance to win prizes and more! There will be various flavors of ice cream and popsicles and Okaloosa Dippin' Dots will be handing out samples of its signature frozen treat.
The Okaloosa County Sheriff's Office is the presenting sponsor for this year's Big Scoop event. Members of its Crime Prevention Unit, as well as its K-9 Unit, will be on hand to educate the public about their services.
Ocean City-Wright Fire Control District will also have an inflatable house to educate children about fire safety.
Any and all donations at this event will go to Big Brothers Big Sisters of Northwest Florida's programs and services in Okaloosa and Walton counties.
SPONSORED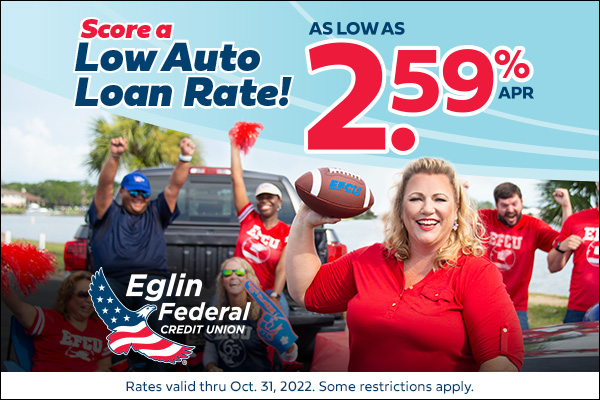 Score a low auto loan rate!
Financing your next auto purchase with Eglin Federal Credit Union is quick and easy. EFCU offer low rates and flexible terms to meet your needs.
PUBLIC SAFETY
Okaloosa Sheriff's Office & DEA bust drug organization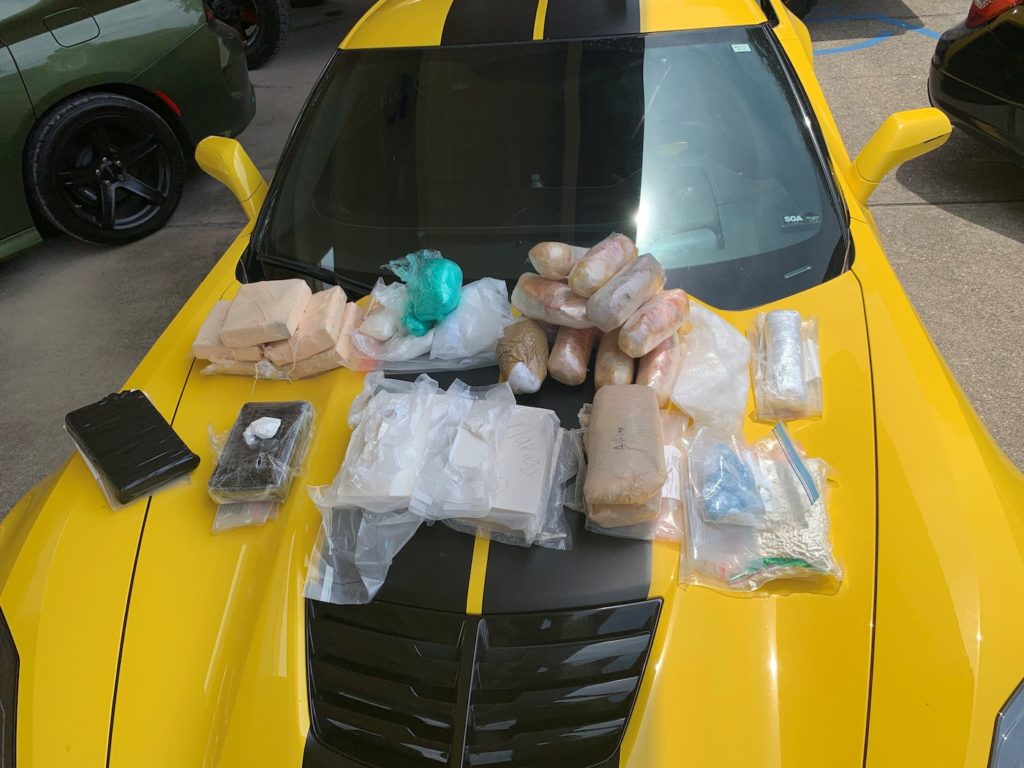 Beginning in 2018, the DEA and the Okaloosa County Sheriff's Office partnered in an investigation into a Drug Trafficking Organization responsible for distributing kilogram amounts of heroin, methamphetamine, and fentanyl within Okaloosa County.
Named Operation Songbird, the years long investigation utilized numerous investigative techniques to identify members of the Drug Trafficking Organization and locations utilized by the Drug Trafficking Organization, according to the OCSO.
The investigation revealed that Joshua Kim BAILEY was the head of the DTO selling large amounts of heroin and methamphetamine to various individuals within Okaloosa County for further distribution.
In May 2019, six search warrants were executed on locations utilized by the Drug Trafficking Organization. These search warrants resulted in the seizure of:
31 lbs crystal methamphetamine, 4.9 kg heroin, 2.5 kg cocaine, 1.5 kg marijuana, and 1.6 kg suspected fentanyl pressed into approximately 5,000 Xanax and 1,000 oxycodone pills.
After the execution of search warrants, the investigation continued to identify BAILEY's source of supply. Through various investigative techniques, it was determined that BAILEY's source of supply was from Atlanta, Georgia. Furthermore, it was determined that the supplier was providing BAILEY with approximately 30 pounds of methamphetamine and four kilograms of heroin every two weeks for BAILEY to distribute within Okaloosa County.
In January 2021, with assistance from the DEA Atlanta Field Office, members of the DEA Pensacola Office and Okaloosa County Sheriff's Office arrested the supplier in Atlanta, Georgia, for Conspiracy to Distribute and Possession with Intent to Distribute more than 1 kilogram of heroin, 400 grams or more of Fentanyl, and 500 grams or more of methamphetamine.
As a result, on August 25, 2022, the supplier was convicted and sentenced to 120 months in federal prison. BAILEY was sentenced to 300 months, along with other members of the organization.
Total Seizures:
Methamphetamine – Approximately 18 kilograms
Heroin – Approximately 8.4 kilograms
Cocaine – Approximately 2.8 kilograms
Marijuana – Approximately 5.4 kilograms
Misc. Pharmaceuticals – 2.5 kilograms
US Currency – $217,153
Vehicles – $133,037
Jewelry – $157,315.00
PRESENTED BY RPi PROPERTIES, INC.
Progress is being made on the 2022 Dream Home in Deer Moss Creek
Deer Moss Creek® is an 1,100-acre master-planned mixed-use community in Niceville from Ruckel Properties, Inc.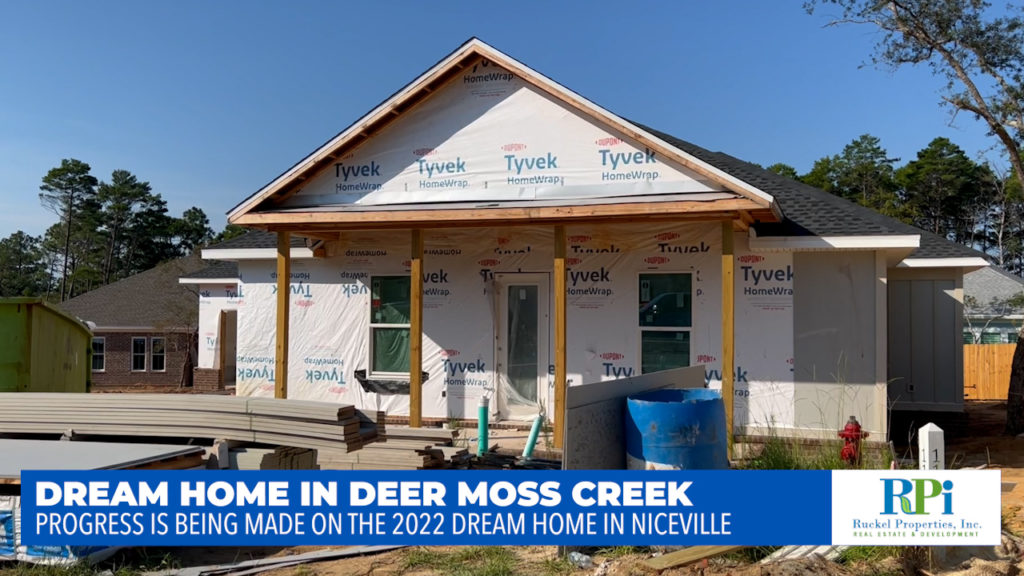 This week, we visited the Building Industry Association's 2022 Scholarship Dream Home in Deer Moss Creek in Niceville to check out the progress. Contractor (and President of the BIA) Jason Carducci gave us an update and a walk-thru.
The foyer is long and pretty wide, creating a grand feel when you walk in the front door. There are two bedrooms immediately to the left that have a shared bathroom.
To the right, you have an en-suite that is all connected and wraps around the side of the house. It features another bedroom with its own bathroom and shower, which then connects to the spacious laundry room.
"This en suite connects to the master closet, which then connects to the master bathroom," explained Carducci. "We have our big, massive standup shower and our freestanding tub with double vanities."
The master bedroom then connects to the living area.
"The living area is wide open," said Carducci. "We will have a free-standing gas stove that is like an old-school looking stove. It will be accented in Chicago brick with a brick floor.
A couple of notable features in the house include the whole-house water softening system from Culligan Water in addition to a Residential Fire Sprinkler System, which is from Advanced Fire Protection Services.
"The sprinklers are flush mounted everywhere in the house," said Carducci. "If there's a fire, it would actually activate where the fire's at, and not the whole house. It's a cool setup!"
Looking ahead: Carducci says that as long as the rain behaves the next step is putting the siding on the house as well as cabinet installs and more painting.
THE WEEKENDER
A few things to do around town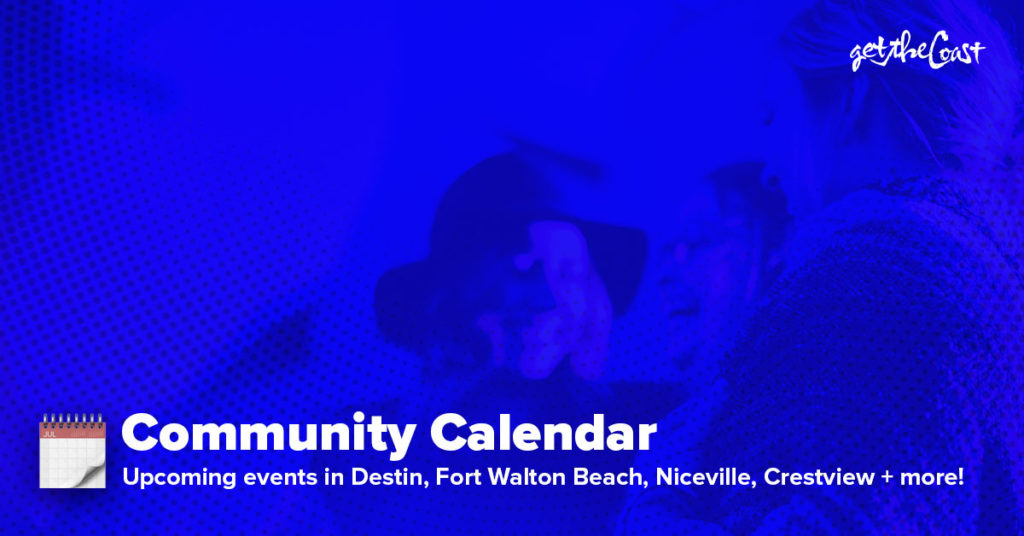 September 2, 2022 – Sip N' Stroll Gallery Night at J.Leon Gallery – View
September 2, 2022 – CONCERTS AT THE LANDING: Summer 97 – View
September 3, 2022 – Step One Automotive Hosts the Saving with Soul Adoption Event – Free – View
September 3, 2022 – Beth McCurdy POP-UP SHOP! – View
September 3, 2022 – Downtown FWB Art Walk sponsored by Artesano Boutique! – – View
September 3, 2022 – Harborwalk Village: Labor Day Concert Celebration – View
September 4, 2022 – Harborwalk Village: Labor Day Concert Celebration – View
Looking ahead
September 7, 2022 – C.A.R.E.ing for Turtles – $10 – View
September 9, 2022 – CONCERTS AT THE LANDING: Unfortunate Sons – View
September 10, 2022 – 2nd Annual Colors of Service Event – View
September 10, 2022 – Impressionist Florals with Jeanette Herron – $75.00 – View
September 10, 2022 – "THE BIG SCOOP" by Big Brothers Big Sisters of Northwest Florida @ ECHD – View
September 10, 2022 – MKAF Fall Flix: The Wizard of Oz – View
September 13, 2022 – Friends Guild to Host an Afternoon with Local Musician Bo Adams September 13th – View
September 14, 2022 – C.A.R.E.ing for Turtles – $10 – View
September 15, 2022 – Sinfonia Cabaret at Seagar's: An Evening with Jeremy Jordan – View
SCHOOLS
FWBHS, Choctaw and Crestview High School receive final grades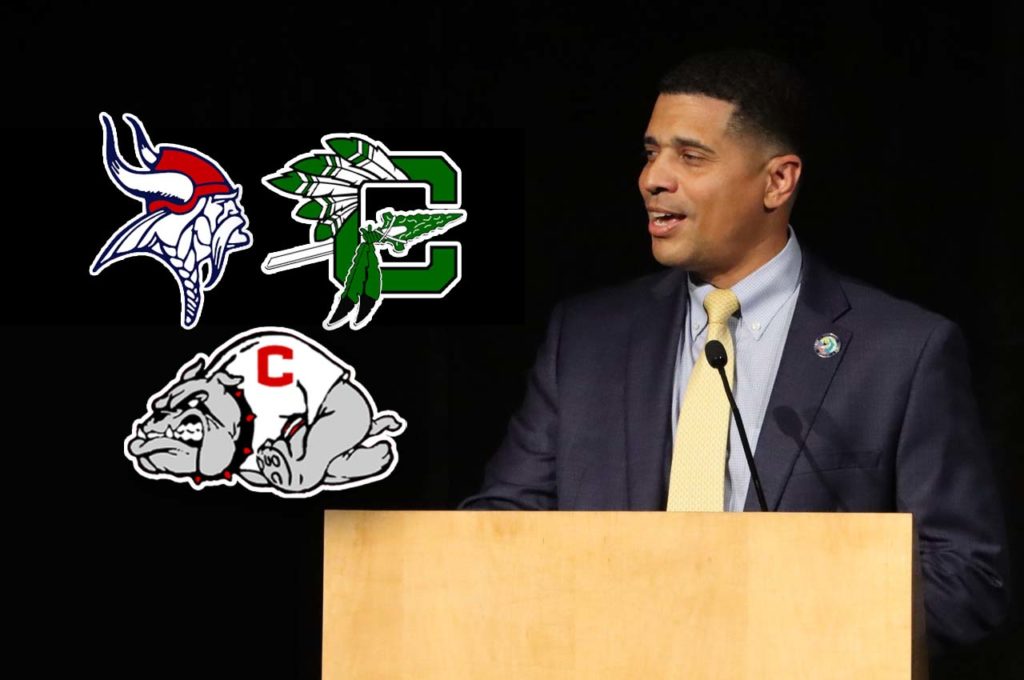 On Thursday, July 7, 2022, the Florida Department of Education (FDOE) released school grades for the 2021-2022 academic year, which show that schools statewide exceeded expectations.
Okaloosa received an overall grade of A, one of fourteen districts in the state to earn the highest rating.
At that time, Fort Walton Beach High School, Choctawhatchee High School, and Crestview High School received an "I" for incomplete. The District said that they were working with the Department of Education to resolve that issue.
On Tuesday, August 30, school grades for the three high schools were released:
Fort Walton Beach High School received an A
Choctawhatchee High School and Crestview High School both received Bs.
As previously reported, the incomplete grades were initially given because the schools fell short of the requirement to test 95% of students. Florida Department of Education Chancellor Jacob Oliva mentioned earlier this summer that there were a higher than usual number of incomplete grades across the state.
According to Okaloosa Deputy Superintendent Steve Horton, the percent tested for the 3 schools was in the 93-94% range.
"It's the first time the schools have ever fallen short, and there is a plan in place to ensure that does not happen again," he told Get The Coast. "The district believed that each school's results, despite falling just short of the 95% tested, were an accurate reflection of their overall performance."
The Department of Education agreed with the Okaloosa County School District's assessment and issued the grades.
These results do not impact the overall District grade which remains an A.The results of all the student assessments at those three schools was already included in the district grade calculation when it was awarded the A, so there is no recalculation of the district grade.
"I'm extremely proud of the performance of these three high schools ad the part they play in the Okaloosa County School District being an A-rated district once again," said Superintendent Marcus Chambers. "These school grades were earned through the hard work of students and teachers during a challenging year."
Chambers added that the District is putting all of their focus now on doing even better this school year.
OK, that's all I have for you this morning! I hope you have a great Thursday!
p.s. What did you think of this morning's newsletter? Hit the reply button and let me know!
Published with ♥ by Get The Coast.
Did someone forward you this email? Subscribe here.
124 Eglin Parkway SE Fort Walton Beach, FL 32548