September 6, 2022
|
Reading time:
15 mins
TOGETHER WITH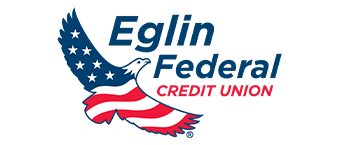 Good morning!
I hope you all had a great and relaxing Labor Day weekend! It's a short week but we do have some really great stories to kickoff your Tuesday morning!
The Choctaw mural story is longer than usual but such a great testament to the lasting impressions our schools can have on us. I hope you read it entirely.
Let's get to it…
ARTS+CULTURE
Stage Crafters to finish its 50th season with Shrek The Musical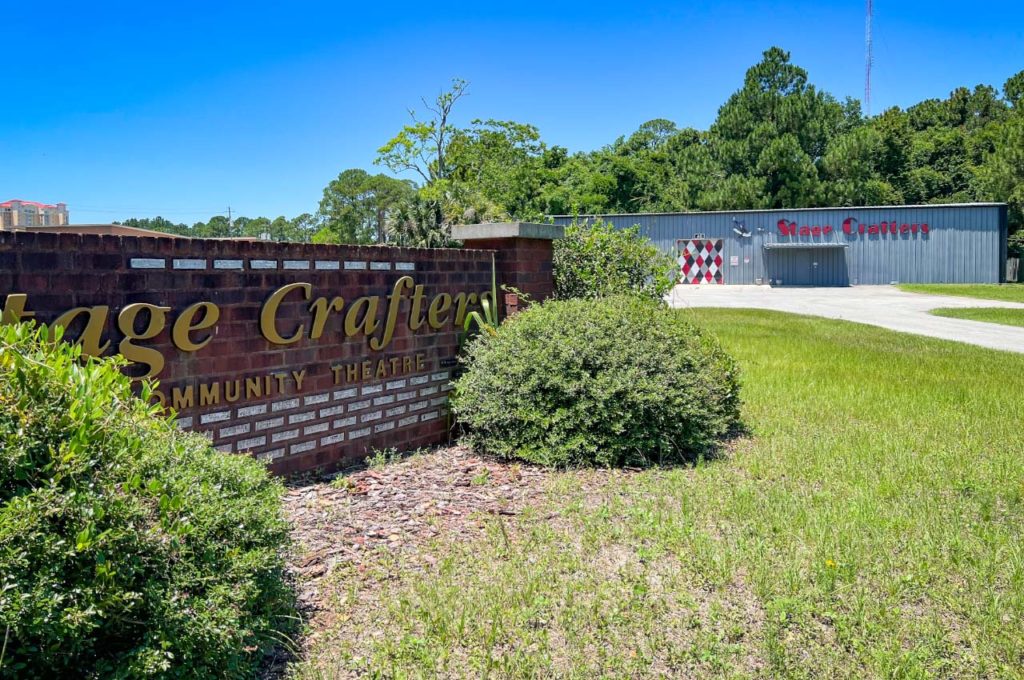 Stage Crafters invites the local community to enjoy the final show of its 50th season, Shrek The Musical, directed by Craig Ewing.
Based on the Oscar-winning DreamWorks Animation film, Shrek The Musical is a Tony Award-winning fairytale adventure featuring the characters you know and love. Fun for the whole family, this show proves that beauty is truly in the eye of the ogre.
Performances are October 28-30 & November 4-6 at the Fort Walton Beach Civic Auditorium (109 Miracle Strip Pkwy SW, Fort Walton Beach).
Friday and Saturday shows are at 7:30 p.m., and Sunday matinees are at 2 p.m.
Tickets are available online at stagecraftersfwb.com or at the door.
SPONSORED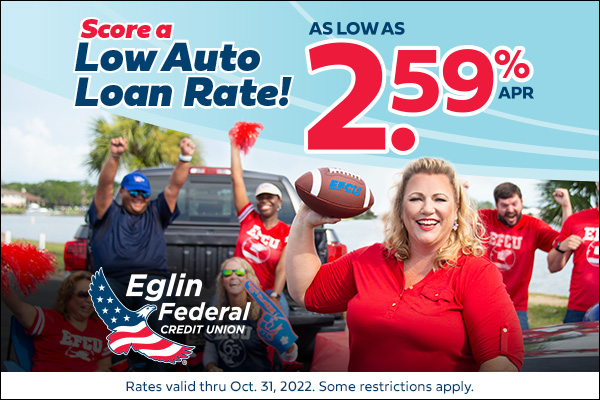 Score a low auto loan rate!
Financing your next auto purchase with Eglin Federal Credit Union is quick and easy. EFCU offer low rates and flexible terms to meet your needs.
THINGS TO DO
'Concerts at the Landing' returns to Downtown Fort Walton Beach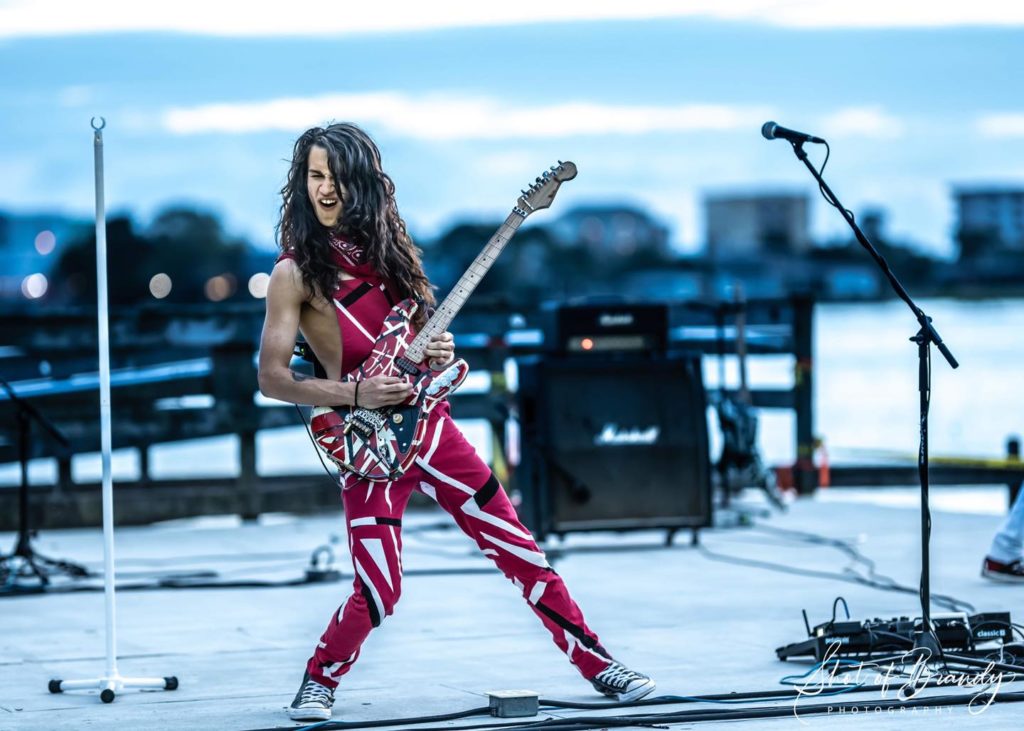 On Friday, September 2nd, "Concerts at the Landing" officially returned for its Fall series in Downtown Fort Walton Beach.
The Fall series will run the entire month of September.
Concerts are from 6:00-8:00pm at The Landing on Friday nights.
"Come on down with your family and friends and even drive your golf cart," said City Manager Michael Beedie. "Bring your lawn chairs and blankets and enjoy the Landing Park with some great weather. Then, visit the downtown merchants when you're done."
The popular concert series started 4-5 years ago and has been very successful for the city, averaging anywhere from 1,000-1,500 people every week in May.
After listening to feedback from residents, the city is again planning on having at least one food vendor at the Landing.
"We're getting food trucks down here each week," said Beedie. "So there will be some food and drinks available, but you can also visit all the downtown merchants as well."
You can view the event details for each concert by clicking here.
TRAFFIC
Okaloosa and Walton County Traffic Advisory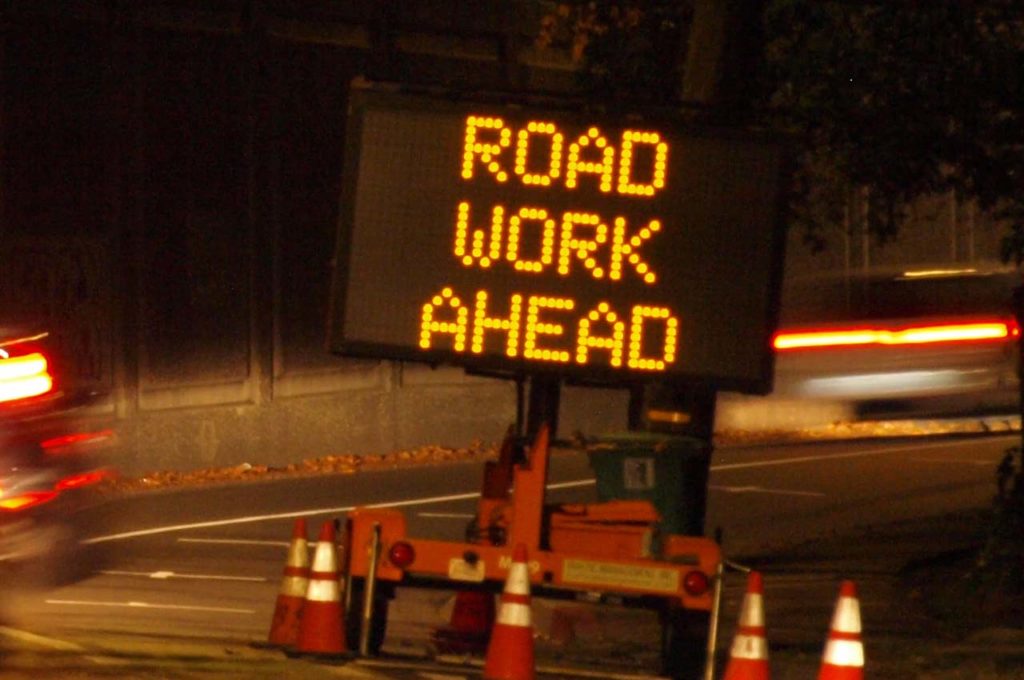 Drivers will encounter traffic disruptions on the following state roads in Okaloosa and Walton counties as crews perform construction and maintenance activities, according to FDOT.
Okaloosa County:
State Road (S.R.) 20 (John Sims Parkway) Resurfacing Project – Drivers will encounter intermittent east and westbound lane closures on S.R. 20, from Edge Avenue to west of the Rocky Bayou Bridge Tuesday, Sept. 6 through Thursday, Sept. 8 from 9 p.m. to 6 a.m. for median widening and sidewalk construction activities.
Brooks Bridge Replacement Project – Drivers may experience the following traffic impacts Tuesday, Sept. 6 through Saturday, Sept. 10, from 9 p.m. to 5:30 a.m. as crews perform geotechnical investigations and utility work. 

U.S. 98 east and westbound alternating and intermittent lane closures between Perry Avenue and Pier Road.  
Santa Rosa Boulevard east and westbound alternating lane closures from east of Amberjack Drive to Ross Marler Park.  
Intermittent shoulder closures on Brooks Street, between Perry Avenue and Florida Blanca Place, and on Business Access Road.

S.R. 85 Improvements from U.S. 90 to Commerce Drive – Crews will be constructing Americans with Disabilities Act (ADA) compliant ramps and conducting drainage work at various locations. This work will require intermittent lane closures Tuesday, Sept. 6 through Thursday, Sept. 8 from 9 p.m. to 6 a.m. During the closures, drivers will be able to access the side streets from the outside travel lane.
Walton County:
U.S. 98 Widening from Emerald Bay Drive to Tang-O-Mar Drive – This week, drivers will encounter intermittent and alternating east and westbound lane closures, Tuesday, Sept. 6 through Thursday, Sept. 8, from 8:30 p.m. to 5:30 a.m. These closures are required for asphalt paving, thermoplastic striping and work list items. One travel lane in each direction will remain open at all times.
U.S. 98 Resurfacing Project from Village Road to east of U.S. 331– Drivers may encounter intermittent east and westbound outside shoulder closures to allow crews to widen existing turn lanes between Village Road and U.S. 331.  Additionally, shoulder closures will continue as crews construct the new U.S. 98 westbound turn lane at Don Bishop Road, with a speed limit reduction to 35 mph. The turn lane construction is expected to continue through September 2022.
All activities are weather-dependent and may be delayed or rescheduled in the event of inclement weather. Drivers are reminded to use caution, especially at night, when traveling through a work zone and to watch for construction workers and equipment entering and exiting the roadway.
SCHOOL
Choctaw alum paints a futuristic Indian mural as part of the high school's 70th Anniversary
This is a longer article so it has been shortened for the newsletter.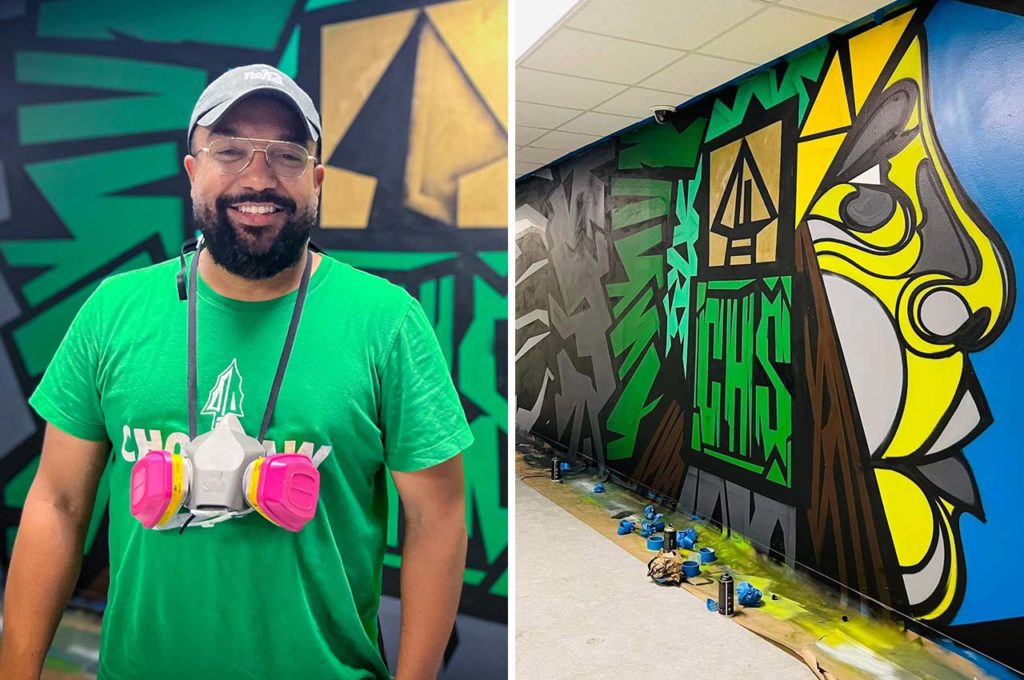 When Choctawhatchee High School Principal Michelle Heck began thinking about the 70th Anniversary of her beloved school, she knew she wanted to start with something memorable.
The high school officially opened its doors on September 22, 1952 when the Indians were at the current Meigs Middle School campus.
"70th is a really big deal," said Heck. "I remember the feeling when Chocataw turned 50, and then 60. I remember the lasting impact it made on me when I was a staff member. To now be the Principal for the 70th, I just knew that something really special needed to happen for the students and staff."
As she was planning what festivities would take place for the 70th Anniversary, she remembered a Choctaw alum by the name of EJ Nieves. EJ was a freshman during Heck's first year of teaching at Choctaw.
"I didn't know EJ when he was a student, but I remember some of the things he did during his 4 years at Choctaw," she said. "I remember seeing his picture in the newspaper with the very first class president from 1952. So EJ's name, for years, has circled with me."
Nieves is a product of the Okaloosa County School District. His family was military and relocated to Eglin Air Force Base when he was in the third grade. He graduated from Choctaw in 2002.
During his time at the school, Nieves was:
Class president for 3 years.
Prom King.
Involved with the school's paper, "Smoke Signals", where he did editorial cartooning.
Created the class t-shirt his sophomore, junior & senior year.
Created the football booster t-shirt.
After a brief tenure as an art teacher, he is now a professional artist, gallery owner, and muralist in Ocala, Florida. This year marks his 10th Anniversary as a professional artist.
As fate would have it, Lewis Middle School Principal Lindsey Smith and Nieves are friends. Smith posted on social media a picture of a custom jean jacket design that Nieves had created for her for School Spirit Days. Principal Heck saw the picture and immediately knew that Nieves was who she needed for her vision.
"I saw the picture and commented 'Hey Ej. I'm next.'" laughed Heck.
Having never officially met, Heck and Nieves would go on to have an hour long conversation about her vision. Although she didn't know exactly what she wanted, she knew it was bigger than a jean jacket. She knew it was bigger than a painting in his gallery in Ocala.
She knew she had lots of walls throughout the school.
She knew a mural would be perfect on one of them.
At this point, Nieves now resides in Ocala and hasn't walked the halls of Choctaw in 20 years. After a FaceTime call where Heck re-introduced Nieves to the halls he once roamed, they landed on the perfect spot for his creation.
"I knew his story, I knew his connection to school and I didn't have to explain Big Green," said Heck. "I didn't have to explain one thing about school tradition, heritage, or the diversity of the school population. I didn't have to do any of that because he wasn't a stranger. He knows what it is like to walk in the halls like our kids do."
Given the green light, Nieves now had the freedom to display his artistic ability on one of the main hallways inside Choctaw.
👉 This morning, students and staff will get a big surprise as no one knew this was coming when school was let out on Friday afternoon. Nieves worked tirelessly throughout the weekend to create this stunning mural.
More Pics: Click here to read more about the meaning behind the mural and the homecoming plans.
NEW BUSINESS
New upscale coin laundry operation opens in Fort Walton Beach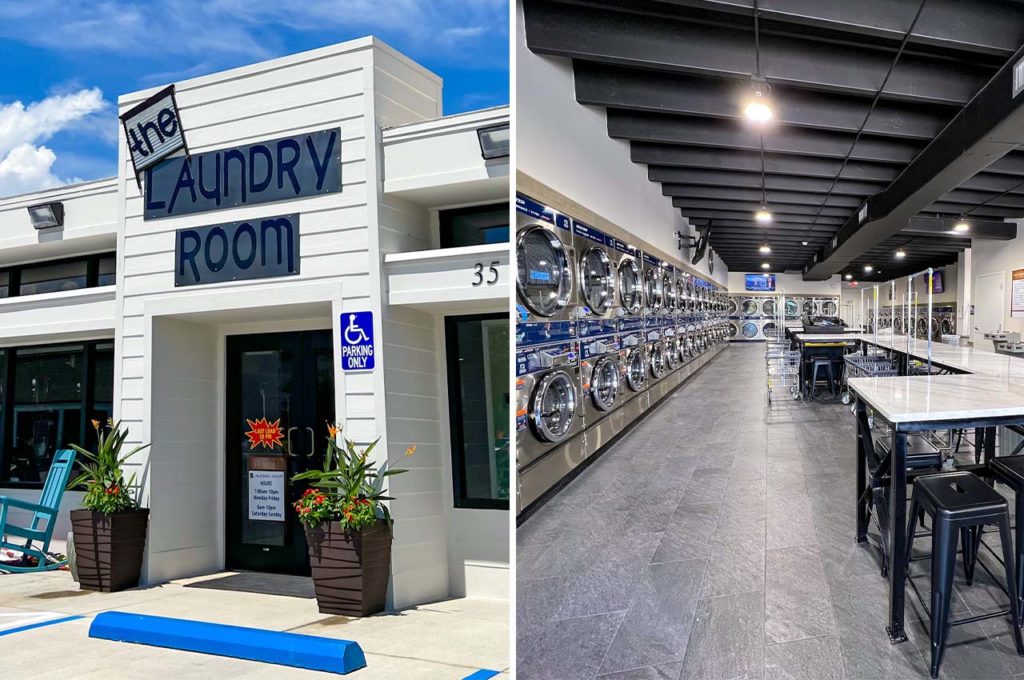 On Friday, September 2, 2022, "The Laundry Room", a new upscale coin laundry operation, officially opened at 35 Walter Martin Road NE in Fort Walton Beach, FL.
The Laundry Room is owned and operated by Jimmy Smith, a military veteran and local realtor in the area. With 3,000 square feet of operating space and 68 state-of-the-art machines available to customers, The Laundry Room is ready to serve the community.
The road to the laundry business began in Waco, Texas, where Smith has family who started "The Laundry Room" concept. As a whole, their family lineage in the laundry industry dates back to 1957. The family started their journey in the dry cleaning industry, but saw great value in "putting service back into a non-service industry" in the Coin Laundry business.
For Smith, it's all about the customer experience, which begins as soon as a customer walks in the door. While most consider a Coin Laundry to be a self-serve industry, The Laundry Room offers a wash, dry, and fold service.
In addition, The Laundry Room always has an attendant present to assist customers with any questions, selecting the right machines for their laundry load, or even explaining how the Coin Exchanger and Card Readers on the machines work.
Customers can purchase all sorts of laundry products in case you run out or forgot yours at home.
From the moment you enter the building you can tell that a lot of time and effort went into the luxury design. The Laundry Room isn't crammed with machines, but is spacious and sleek. With stainless steel machines, porcelain tile, and large granite folding tables, it's not like any other laundromat in the area.
To make customers feel more at home, complimentary Wi-Fi, a Snack Bar stocked full of cold drinks and goodies, and big screen TV's are available. Smith says that as much as he loves having sports on the TV's, the kids get priority if they want to watch cartoons. To help create a relaxing environment, there are lounge chairs inside the shop, out front, and outback on the huge flagstone patio.
As far as the machines go, here's a breakdown of what they offer:
30 and 50-pound stack washers and dryers.
40 and 60-pound standalone washers.
50-pound stack dryers.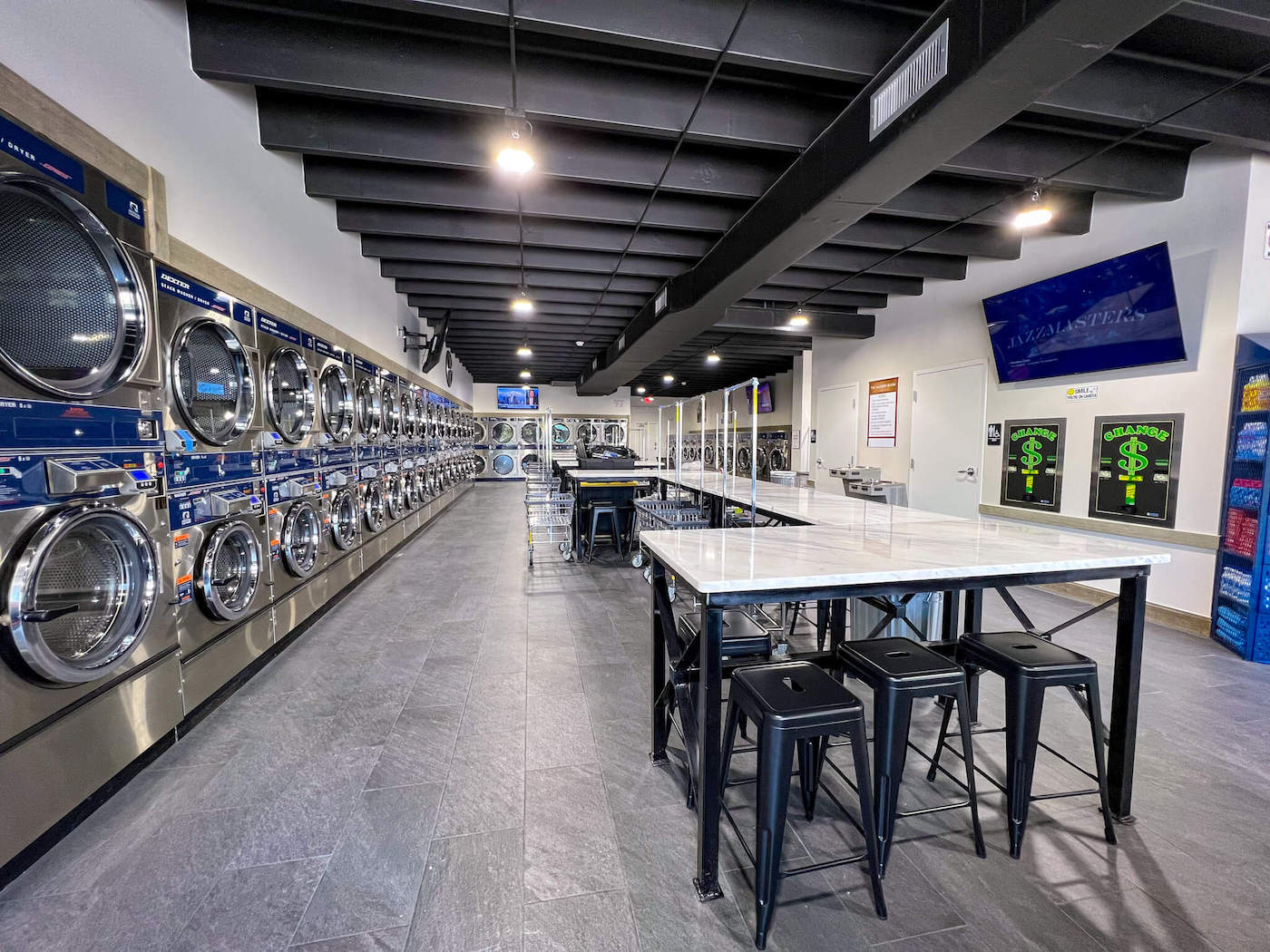 "60 pounds means 6 times a normal load at your house," explains Smith. "And we can help you figure out which machine is best for you based on your amount of laundry."
According to Smith, the washer cycles are 25 minutes and the dryers will have your laundry dried in 30 minutes to get you in-and-out as quickly as possible.
And while it is "Coin Laundry," each machine is equipped with a card reader in addition to built-in change machines.
"If you have a debit or credit card, you can just swipe and go," added Smith. "We also have change machines that are bill-breakers. If you put in $20.00, it will give you two $5.00s and $10.00 worth of quarters."
Smith estimates that most customers will be done in an hour, that includes washing and drying.
"A typical person probably has between 20-30 pounds worth of laundry per week just by themselves," he said. "We charge $4.50 per load, and 30-pounds is equal to 3 baskets. Then it's about $1.50 to dry using our high-extract machines."
Smith says that as The Laundry Room begins to serve the local community, he is hopeful that he can also help serve commercial cleaners who are servicing short-term rentals.
As a veteran, Smith is proud to have an American flag flying near the entrance along with a window graphic highlighting the various aircraft that are flown in our local area.
"We are excited to bring our customers a fully-trained staff on-site," said Smith. "Please bring any of your laundry needs to us and we will be ready to serve you and your family! We look forward to seeing you at The Laundry Room – Fort Walton Beach!"
The Laundry Room is open from 7am-10pm Mon-Fri, 8am – 10pm Sat-Sun! Located at 35 Walter Martin Road NE, Fort Walton Beach, FL.
OK, that's all I have for you this morning! I hope you have a great Tuesday!
p.s. What did you think of this morning's newsletter? Hit the reply button and let me know!
Published with ♥ by Get The Coast.
Did someone forward you this email? Subscribe here.
124 Eglin Parkway SE Fort Walton Beach, FL 32548