September 9, 2022
|
Reading time:
15 mins
TOGETHER WITH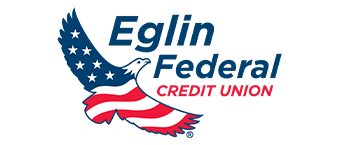 Good morning!
The Destin Library is accepting donations for One Hopeful Place through the month of September, according to a press release from the City of Destin. One Hopeful Place is the primary homeless shelter in Okaloosa County serving single men, women, and veterans experiencing homelessness.
Donations of personal items like toiletries, cleaning supplies, household supplies, and food items can be brought to any of the six Okaloosa County Library Cooperative libraries from now until September 30.
If you have any questions, please contact the Destin Library at 850-837-8572 or www.library@cityofdestin.com.
COASTAL RESOURCES
Boat Basin on Okaloosa Island now open, features kayak launch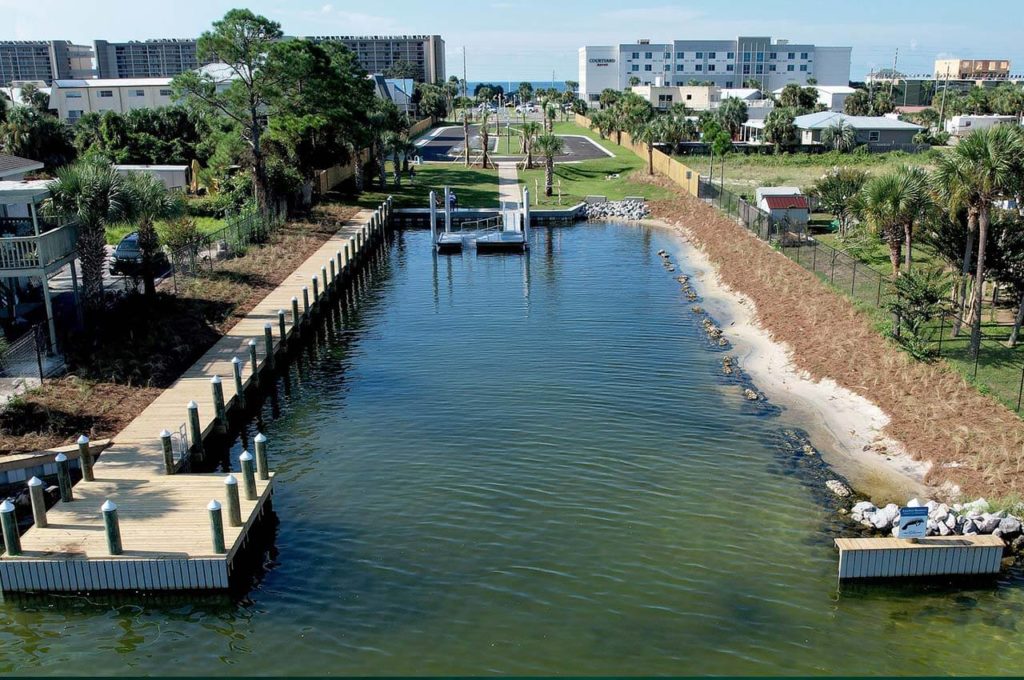 On Thursday, September 8, 2022, the Okaloosa County Board of County Commissioners held the grand opening of the Okaloosa Island Boat Basin and ADA accessible kayak launch.
The Okaloosa Island Boat Basin is located at Soundside Access Two off of Santa Rosa Boulevard, between Bluefish Drive and Caviar Drive.
"About five years ago, I learned that we had this amenity that I didn't even know existed," said Commissioner Carolyn Ketchel during Thursday morning's ceremony. "It was run by the Okaloosa Island Leaseholders Association. I came down to see it and realized it was a county property and that it had fallen into total disrepair."
Ketchel explained that she and Public Works Director Jason Autrey walked the property and agreed that something needed to be done to restore it.
"What you're seeing today is a product of tourist development money and $150,000 from a Boating Improvement Grant administered by Florida Fish and Wildlife Conservation Commission," she said.
The newly renovated two-acre Boat Basin on Okaloosa Island features a boardwalk that can accommodate up to eight 25-foot boats and is the only ADA accessible kayak launch in Okaloosa County. It also includes:
New landscaping and sidewalks.
19 parking spaces.
Kayak/paddleboard rack.
Fishing pier/docks.
Living shoreline installed.
"This is just such a great day for us," said Jennifer Adams, Tourism Director for Okaloosa County. "We promote Destin-Fort Walton Beach as a premier beach destination, and now with this boat basin, we're offering another access and adventure to the water."
Adams explained that when visitors come and stay on Okaloosa Island, they typically have to get into their car in order to get off the island to go do something. Now, they can walk right across the street and have access to the waterways.
"We all know that tourism is a main economic driver for us here in Okaloosa County," she added. "Last year, we had a record year. Our tourist development tax revenues grew by 74%. That kept people employed, and it kept our shops and businesses open."
Additionally, the TDD increased visitor spending by 32%, which put an additional $730 million back into the local economy.
"There's a renewed vision and hope within Okaloosa County, from a tourism perspective, that with the expanded bed-tax opportunities, things like this are going to fall in our lap that are gifts," said Chairman Mel Ponder. "For us as a community, locals and tourists alike, we get the opportunity to take advantage of this because people came together, and in the process, bore the fruit that we get to see today as citizens in our community."
SPONSORED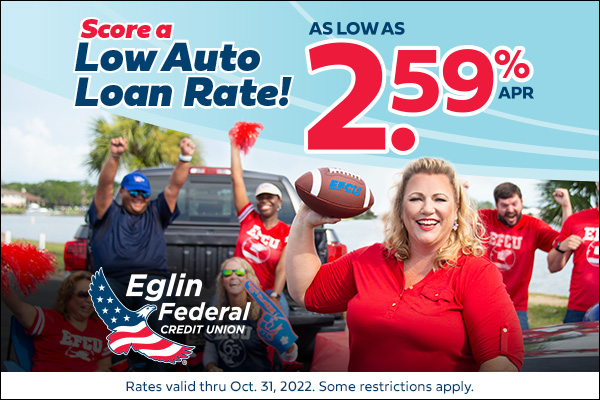 Score a low auto loan rate!
Financing your next auto purchase with Eglin Federal Credit Union is quick and easy. EFCU offer low rates and flexible terms to meet your needs.
PUBLIC SAFETY
Search warrant results in fentanyl, meth and stolen handgun in Fort Walton Beach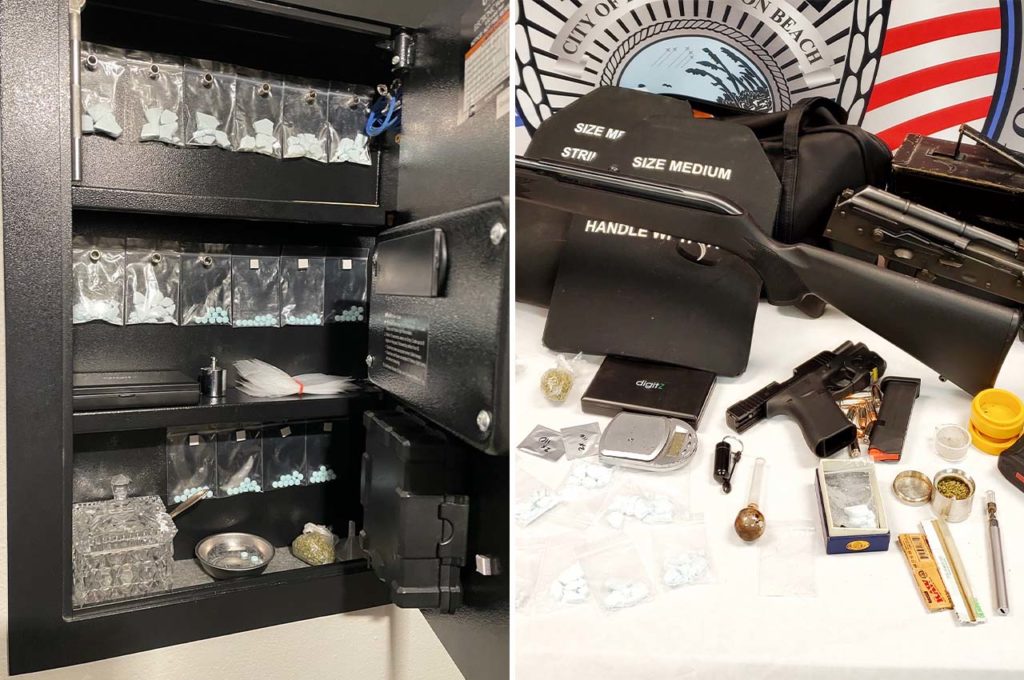 On Thursday, September 8, 2022, Detectives with the Fort Walton Beach Police Department's Street Crimes Unit, with the assistance of the Okaloosa County Multi-jurisdictional Special Response Team, executed a search warrant at 202 Deluna Rd SW.
The Special Response Team is comprised of members of the Okaloosa County Sheriff's Office, the Fort Walton Beach Police Department, and the Northwest Florida State College Police Department.
The investigation began when Street Crimes Detectives received information about possible criminal activity at the residence through tips to Emerald Coast Crime Stoppers.
During the investigation, Detectives learned that the resident, Christopher Davis, was trafficking fentanyl through the residence.
A search warrant for the residence was approved by a judge.
During the search, Detectives located methamphetamine, marijuana, and 48.6 grams of fentanyl. According to the Fort Walton Beach Police Department, this is an amount of fentanyl large enough to provide a lethal dose to every resident of Fort Walton Beach.
Also located were a bolt action rifle, AK pistol, and a stolen Glock handgun.
Davis was charged with the following felonies:
Trafficking in fentanyl
Grand theft of a firearm
Possession of a firearm during the commission of a felony
Two felony counts of possession of a controlled substance.
He was also charged with misdemeanor possession of marijuana, and possession of drug paraphernalia.
VOLUNTEER
Mattie Kelly Arts Foundation looking for volunteers for art festival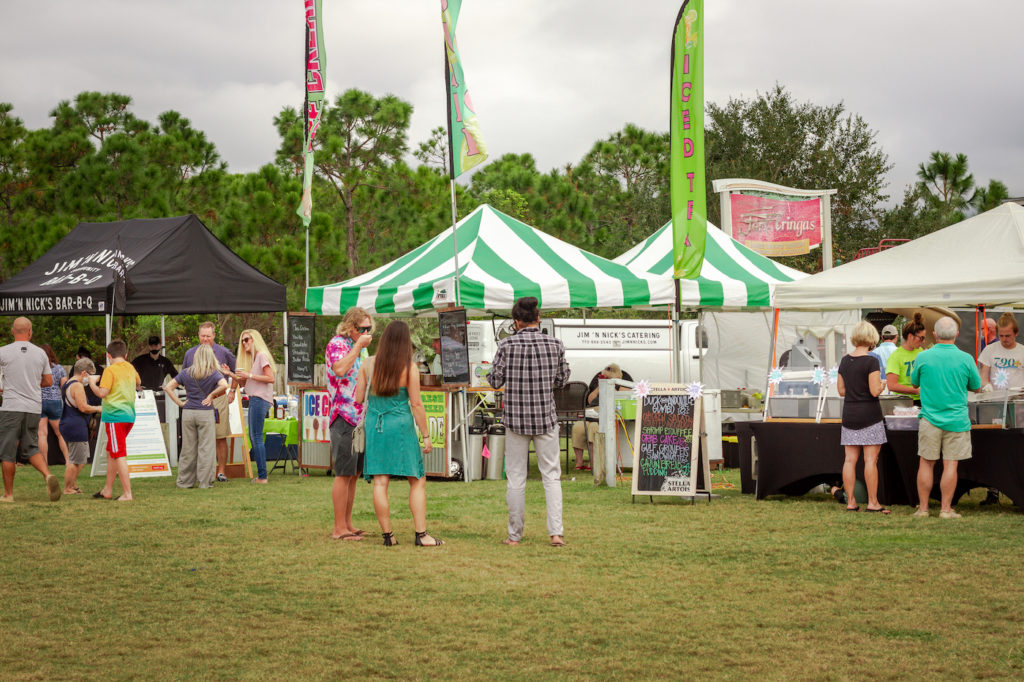 Mattie Kelly Arts Foundation is seeking volunteers for the 27th Annual Festival of the Arts to be held on Saturday, October 29, and Sunday, October 30 at the Mattie Kelly Cultural Arts Village in Destin. 
Various shifts are available including set up (on Friday, Oct. 28), main entry, artist relief, children's tent, and beverage booths as well as break down and more.
All volunteers are welcome to arrive prior to their assigned shift or after their morning shift to visit the artists and enjoy the festival.  
Opportunities are available for students looking to donate their time in exchange for community service hours.
As one of the Southeast's premier festivals, the Festival of the Arts showcases the original artwork of more than 100 artists from across the U.S. who will compete for $10,000 in cash award prizes.
Festival features include:
A food bistro
Wine & beer garden
Live music
Art activities for kids
Souvenir posters and t-shirts
Art raffle
Free shuttle service
Convenient on-site parking is also available
To volunteer, contact Festival of the Arts Volunteer Coordinator Patricia Parker at (850) 368-0988 or email patricia.parker@bxs.com.
GIVING BACK
Bit-Wizards' Be the Magic Foundation donates to Choctaw High School organizations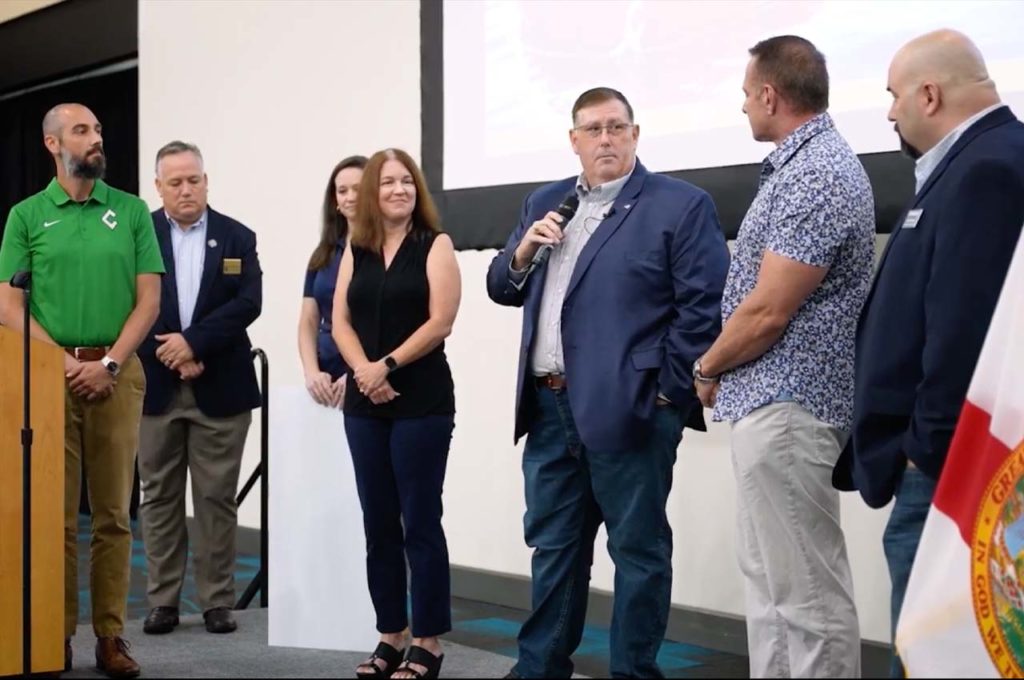 During last week's First Friday Coffee from the Fort Walton Beach Chamber of Commerce, Bit-Wizards' Be the Magic Foundation selected two organizations at Choctawhatchee High School (CHS) as donation recipients.
The Choctawhatchee Style Marchers and Theatre Program each received $2,500 checks for the 2022-2023 school year.
This is part of Be the Magic Foundation's 2022 philanthropic initiatives.
"One of our missions at Be the Magic Foundation, and at Bit-Wizards, is to support education and the children in our community," said CEO Vince Mayfield during his check presentation. "You would think that STEM would be our primary thing, and it is, but I would venture to tell you that you'd be really surprised to know that most people that are in engineering, mathematics and science are both left and right brain."
Mayfield added that many members of his Bit-Wizards team are musicians, and many have participated in drama and the arts.
The Be The Magic Foundation was launched in July 2021 with $103,000 in cash and in-kind service donations presented to the HSU Foundation, Hope Squad, PAWS and Choctaw High School Band. 
"Support from partners like Bit-Wizards is essential for the continued success of the Style Marchers," said Tony Denaro, Director of Bands at Choctaw. "This sponsorship will go a long way toward ensuring our members are able to travel to football games and marching band competitions this fall."
The Foundation pledges to provide meaningful opportunities for Bit-Wizards and its associates to give back to the Northwest Florida non-profit community through time, talent and monetary donations. 
"Thank you once again to the Be the Magic Foundation at Bit-Wizards," said Choctaw Theatre Director, Karen Monroe. "This donation will supplement our production costs for the 2022-2023 school year by helping with royalty fees, sound and theatrical lighting upgrades, and much needed technical supplies."
Monroe added her department is looking forward to using the upgraded equipment in their fall production of "Future Transmissions" in November.
THINGS TO DO
The Wentz Brothers' Festival of Fears returns to the Santa Rosa Mall with 3 haunted houses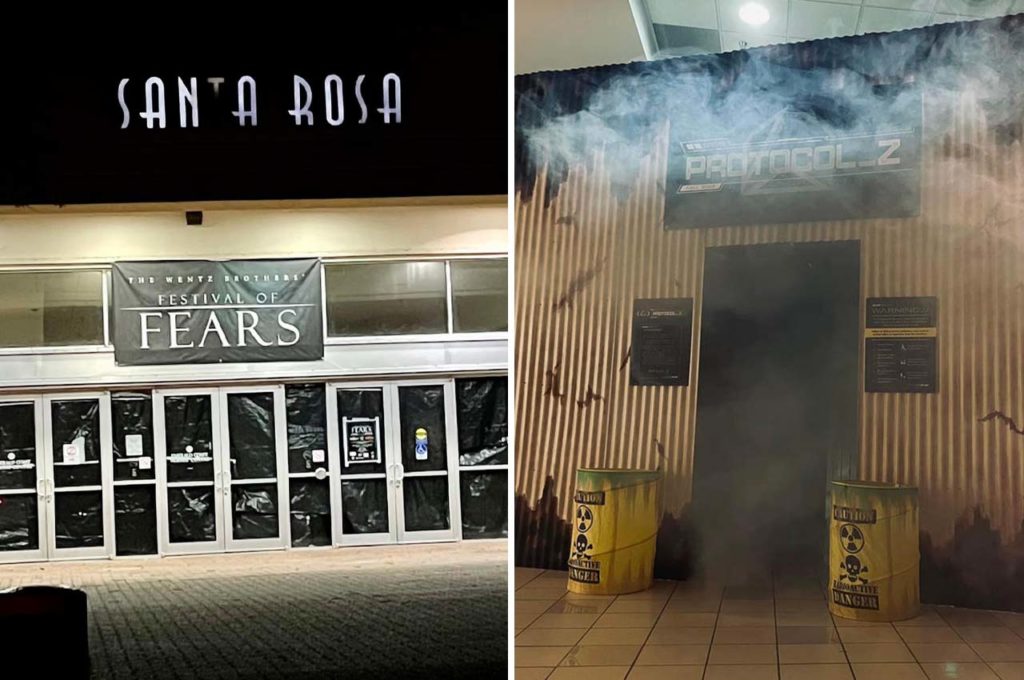 On Friday, September 9, 2022, the Wentz Brothers' Festival of Fears will officially open at the Santa Rosa Mall for the 2022 haunted house season. They will be open for 22 nights in September and October.
The Festival of Fears features 3 full-length haunted houses, carnival games, food and drinks, photo ops and more.
Each haunted house has its own unique story that has been in development for years, according to The Wentz Brothers. They feature dozens of live actors, practical and visual special effects, and unique themes.
Here's a breakdown of the 3 haunted houses:
Protocol Z: Florida's longest indoor haunted house featuring an all-out war between a horde of zombies and one of humanities last group of survivors.
Lazarus Toys: Presented in partnership with the Lazarus Creative Co, follow in the steps of previous urban explorers as you step into this once beloved toy shop that has been abandoned for over 50 years.
Shriek Show: A groundbreaking attraction where you choose your own path throughout the entire haunted house as you navigate this circus run by a trio of clownish siblings.
The story of the Wentz Brothers begins at their parent's house in the Kenwood neighborhood of Fort Walton Beach. If you ever trick-or-treated in Kenwood, then you know how popular this was.
Brothers Alex, Andrew, Daniel, and Jake started entertaining friends and family at Halloween parties with a simple, inflatable haunted house. Since then, their once small, haunted attraction blew up into what would be considered a community tradition and hometown favorite over the next decade.
​As the years passed, the Wentz Brothers outgrew their inflatable haunted house and, with their parent's permission, started transforming their childhood home into the neighborhood's own Wentz Brothers Asylum every season.
Admission was free and all actors and volunteers consisted of family and friends of the Wentz Brothers.
​The Wentz Brothers Asylum continued to grow over the next 10 years, eventually taking up the entire first floor (and then some) of their parent's 2-story home. As they tell it, the haunted house became so successful that when it came time for the brothers to put literal skeletons in the closet and head off to college, they saw an opportunity to continue growing their haunted house instead.
This time, in a commercial space. And so, the Wentz Brothers' Festival of Fears was born at the start of the 2021 season.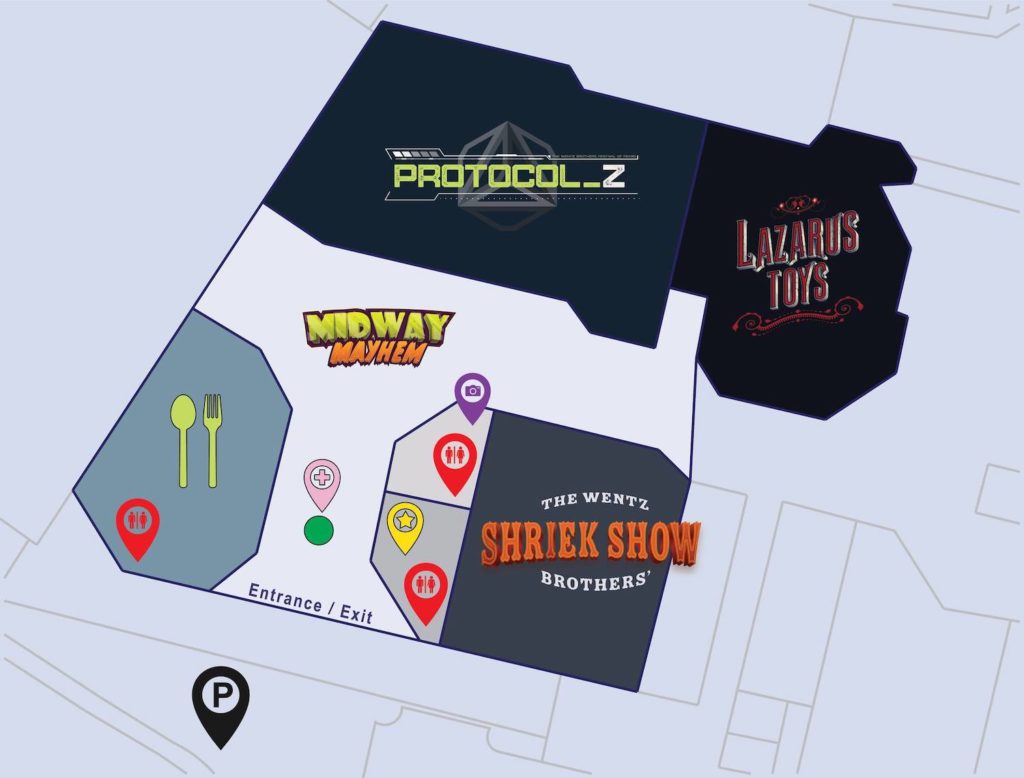 How it works
The Festival of Fears is open on Friday and Saturday nights through October 1, 2022. Beginning Thursday, October 6, 2022, the haunted attraction will be open Thurs-Saturday.
The festival is open from 6pm-11pm.
Special open days on Sunday, October 30 & Monday, October 31, 2022.
Each house requires a separate ticket for entry. Tickets can be purchased here for either all 3 houses ($45), two of the houses ($35), or one of the houses ($20).
According to their website, all ticket purchases grant the holder access to the midway and photo ops for the night the tickets are good for. Carnival games and snacks at the concession stand are available for an additional cost.
Season Passes are also available ($100) which give festival goers a single entry into all 3 of the haunted houses once per operating night. The pass also gets you:
Express Entry – skip the regular line at each haunted house.
Entrance into family day events on select Saturday afternoons.
Festival of Fears is located at the Southwest entrance of the Santa Rosa Mall in Mary Esther, FL. To learn more or purchase your tickets, click here.
OK, that's all I have for you this morning! I hope you have a great Friday!
p.s. What did you think of this morning's newsletter? Hit the reply button and let me know!
Published with ♥ by Get The Coast.
Did someone forward you this email? Subscribe here.
124 Eglin Parkway SE Fort Walton Beach, FL 32548