September 12, 2022
|
Reading time:
18 mins
TOGETHER WITH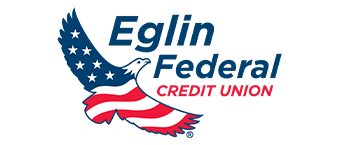 Good morning!
I hope you all had a great weekend. Here's everything you need to know this Monday morning to get your week started 🙂
EVENT
100.3 KROCK's ZEPFEST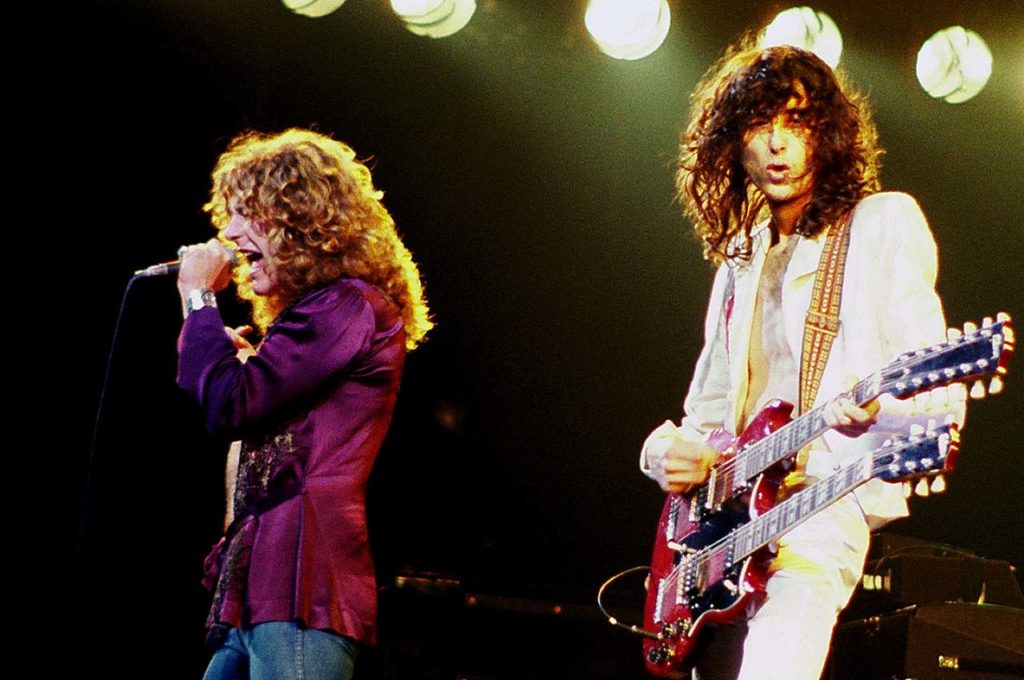 It's Zeptember on 100.3 KROCK. 30 days of the words, music, and magic of Led Zeppelin that will culminate on September 30th with ZEPFEST.
"The influence of Led Zeppelin on so many generations of musicians is undeniable," said Rik Wolfe, Program Director of 100.3 KROCK.
On the air, September will highlight not only the Led Zeppelin songs that people are familiar with, but also the hidden gems and exclusive interviews with the band. This past weekend, 100.3 KROCK offered a free showing of Led Zeppelin's 'How The West Was Won' at Suds & Cinema in Downtown Fort Walton Beach.
On September 24th, 'Song Remains The Same' will be shown at the cinema. The first 100 attendees get free admission.
"The depth of our music library is beyond compare. And who doesn't like a free movie at the beautiful Suds & Cinema," said Schuylar Black, Sales Manager, Omni Broadcasting.

On September 30th, 100.3 KROCK will finish out the month-long celebration with ZEPFEST at the Mattie Kelly Arts Center in Niceville. Nationally recognized Led Zeppelin tribute band, ZEP-LA, will headline the performance.
Local bands Thin Ice and Lovves & Hell will open the show.
Showtime is at 7 PM.
Tickets available at KROCKFWB.com or the Mattie Kelly box office starting at $29.95.
20% of the proceeds will benefit the Fisher House of The Emerald Coast.
SPONSORED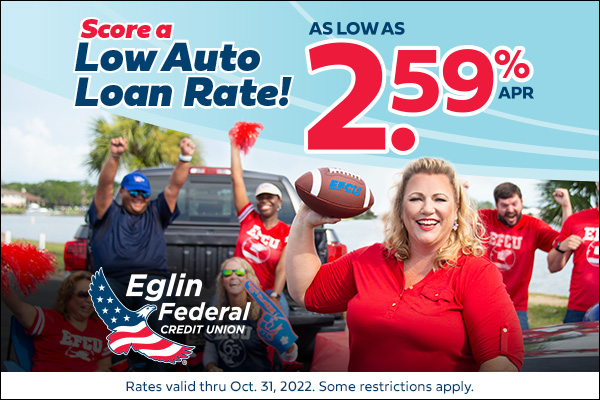 Score a low auto loan rate!
Financing your next auto purchase with Eglin Federal Credit Union is quick and easy. EFCU offer low rates and flexible terms to meet your needs.
HISTORY
Niceville to unveil 3 Florida Historical Markers
On Friday, the City of Niceville announced that it will dedicate and unveil three Florida historical heritage markers on October 6, 2022 at Lions Park in Niceville.
The Old Maritime City marker will depict that, until the advent of the automobile, all commerce in the area was by water. In 1911, the steamer Belle, loaded with naval stores, sank with the loss of four lives including local Capt. Noah Edward Burlison.
The Niceville Fish Company, operated by Claude Meigs and the Spence Brothers Fish Company, were the leading commercial fishing industries of the Choctawhatchee Bay region, maintaining fish warehouses and fleets of boats.
The Boggy Mill Company Site marker will highlight the timber and lumber industry during the early 1900's. The complex consisted of 40 acres, one of the largest lumber‐mills operating in the area in the early 1900's.
The Niceville Fire 1934 marker tells of the fire that destroyed three grocery stores, a dry goods store, creamery, post office building, hotel, drug store and fish warehouses, estimated at $100,000 (worth $2,000,000 today).
According to the City of Niceville, there was no running water to combat the flames and it appeared, for a time, that the town would be completely destroyed until the forest firefighters and Civilian Conservation Corps workers took charge.
The public is invited to attend a Dedication and Unveiling Event at Lions Park (940 Bayshore Dr. in Niceville) at 10:00 on October 6, 2022. State Representative Patt Maney will also participate in the program.
TRAFFIC
Okaloosa and Walton County Traffic Advisory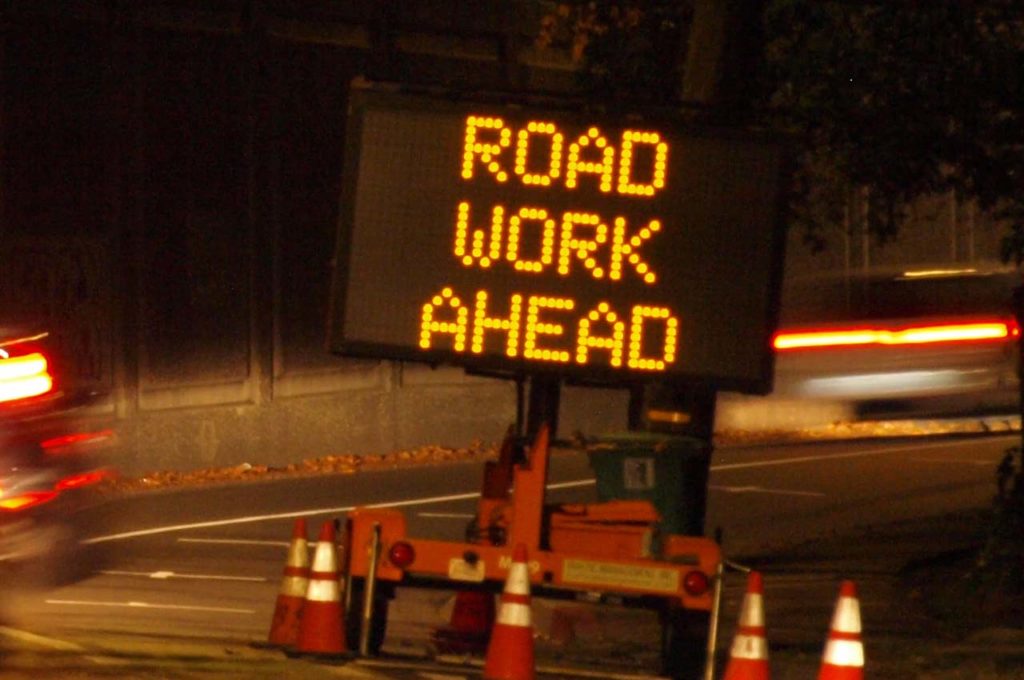 Drivers will encounter traffic disruptions on the following state roads in Okaloosa and Walton counties as crews perform construction and maintenance activities.
Okaloosa County:
State Road (S.R.) 20 (John Sims Parkway) Resurfacing Project – – Drivers will encounter intermittent east and westbound lane closures on S.R. 20, from Edge Avenue to west of the Rocky Bayou Bridge, Sunday, Sept. 11, through Thursday, Sept. 15, between 9 p.m. and 6 a.m. for median widening and sidewalk construction activities.
Brooks Bridge Replacement Project – Drivers may experience the following traffic impacts Sunday, Sept. 11 through Saturday, Sept. 17, from 9 p.m. to 5:30 a.m. as crews perform geotechnical investigations and utility work. 

U.S. 98 east and westbound alternating and intermittent lane closures between Perry Avenue and Pier Road.  
Santa Rosa Boulevard east and westbound alternating lane closures from east of Amberjack Drive to Ross Marler Park.  
Intermittent shoulder closures on Brooks Street, between Perry Avenue and Florida Blanca Place, and on Business Access Road.

S.R. 85 Improvements from U.S. 90 to Commerce Drive – Crews will be constructing Americans with Disabilities Act (ADA) compliant ramps and conducting drainage work at various locations. This work will require intermittent lane closures of the S.R. 85 outside turn lanes. During the closures, drivers will be able to access the side streets from the outside travel lane.
Walton County:
U.S. 98 Widening from Emerald Bay Drive to Tang-O-Mar Drive – This week, drivers will encounter intermittent and alternating east and westbound lane closures, Monday, Sept. 12 through Thursday, Sept. 16, from 8:30 p.m. to 5:30 a.m. These closures are required for asphalt paving, thermoplastic striping and work list items. One travel lane in each direction will remain open at all times.
U.S. 98 Resurfacing Project from Village Road to east of U.S. 331– Drivers may encounter intermittent closures of the U.S. 98 east and westbound outside shoulders to allow crews to widen existing turn lanes between Village Road and U.S. 331.  Additionally, shoulder closures will continue as crews construct the new U.S. 98 westbound turn lane at Don Bishop Road, with a speed limit reduction to 35 mph. The turn lane construction is expected to continue through late-September 2022.
Interstate 10 Routine Maintenance Between Exit 70 (S.R. 285) and Exit 85 (U.S. 331) – Motorist will encounter intermittent eastbound outside lane closures Sunday, Sept. 11 through Friday, Sept. 16 for drainage operation.
All activities are weather-dependent and may be delayed or rescheduled in the event of inclement weather. Drivers are reminded to use caution, especially at night, when traveling through a work zone and to watch for construction workers and equipment entering and exiting the roadway.
EVENT
75th Anniversary of the Air Force in Niceville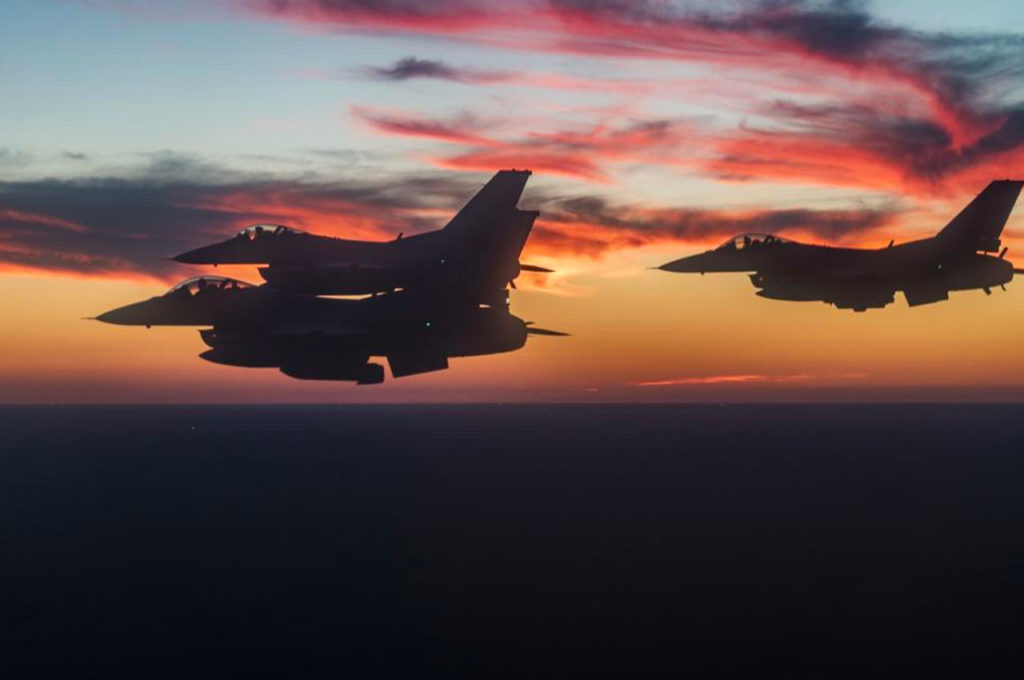 On Tuesday, September 13, 2022 the Greater Fort Walton Beach Chamber of Commerce will host an event celebrating the 75th Anniversary of the Air Force. The local community will have the opportunity to hear first hand stories from our very own local veterans who participated in significant events in our history.
The event will take place at the Mattie Kelly Arts Center at Northwest Florida State College from 1:30-3:30pm.
"It's just amazing that our neighbors and friends were involved in these crucial military operations throughout the world," says Ted Corcoran, CEO of the FWB Chamber of Commerce.
Corcoran says that there was already a plan to honor the Air Force for the 75th Anniversary, but after meeting local veterans at the Final Goblet Ceremony back in April, he realized there was so much more that happened at Eglin Air Force Base, Duke Field, and Hurlburt Field that no one knows anything about.
"The 75th Air Force Anniversary is the logical opportunity to recognize these incredible stories that have occurred during the past 75 years," he added.
After the program's opening ceremonies, the stories will be presented chronologically, starting off with World War II. Here's a list of panelists:
Cindy Cole Chal, daughter of the late Colonel Dick Cole who served as Col Jimmy Doolittle's co-pilot in the lead B-25 in the April of 1942 bombing raid on Tokyo, Japan.
Colonel Howard Hill, Vietnam Veteran, F-4 Fighter Pilot and former POW for nearly 2000 days.
Capt (Ret) Dale Dye, who has just written a book about Korea, will talk about Korea as well as Vietnam.
Col Larry Ropka, Vietnam veteran, master navigator and special operations aircraft expert. He led a small group of intelligence and operations officers for Operation KINGPIN, the raid on Son Tay prison to rescue American POWs. Colonel Ropka was inducted into the Air Commando Hall of Fame in 1969.
Col Bill Keeler, combat experienced Air Force pilot who was chosen as the Commander of the Eglin Refugee Reception Center in 1975, whose amazing success awarded Col Keeler a Presidential Citation for Meritorious Service later that year.
Chief Master Sergeant Bill Walter, Veteran of Operations Eagle Claw (Bield Kirk, Blue Flame and Blinking Light (El Salvador), Urgent Fury/Grenada, Just Cause (Panama) Desert Shield/Storm (Saudi Arabia/Kuwait), Deny Flight (Bosnia) and Somalia. He was inducted into the Air Commando Hall of Fame and the United States Special Operations Command Hall of Honor and has authored two books detailing combat history of the AC-130 gunship.
Lt Col Kirby Locklear, Veteran of Operations in, Bield Kirk, Blue Flame and Blinking Light (El Salvador), Urgent Fury (Grenada), Desert Storm (Saudi Arabia/Kuwait). The Honorable Kirby Locklear is currently a City of Fort Walton Beach Councilmember.
Lt Col Corby Martin, MH-53 Helicopter Pilot. Veteran of Operations Desert Shield/Storm (Saudi Arabia/Kuwait/Iraq), Uphold Democracy, (Haiti), Joint Endeavor, (Bosnia), Allied Force, (Kosovo), Silent Promise/JTF Atlas Response, (Mozambique), Enduring Freedom, (Afghanistan), Iraqi Freedom, (Jordan/Iraq). He is the 1992 recipient of the Colonel James Jabara Airmanship Award.
Colonel Allison Black, AC-130 Gunship Navigator, Veteran of Operation Enduring Freedom (Afghanistan), with more than 2000 combat flying hours, Current 1st Special Operations Wing Commander.
Lieutenant General Marshall "Brad" Webb, MH-53 Pilot, Veteran of Operations Desert Shield/Storm (Saudi Arabia/Kuwait), Joint Endeavor (Bosnia), Allied Force, (Kosovo), Silent Promise/JTF Atlas Response, (Mozambique), Enduring Freedom, (Afghanistan), Operation Iraqi Freedom, (Jordan/Iraq). Former Deputy Commander of Joint Special Operations Command and Commander of Air Force Special Operations Command.
Corcoran says that the Air Force, and the military as a whole, are just loved in Okaloosa County and this event is a special way to honor our brave men and women. 
"So many of us don't know about Son Tay or Operation Eagle Claw and by attending this event, they are going to learn so much more about the history of the military and the people who were involved" says Corcoran. "These are stories they haven't made movies out of and many just haven't had the opportunity to read them."
Corcoran continued by saying that "the quiet professionals that we have here in the Air Force don't pat themselves on the back very often, and it's our job to do that!"
Active duty and veterans can receive a complimentary ticket by calling the box office at (850) 729-6000.  
Seating is general admission.
BAND
Niceville High School Band invited to march in the 2024 Rose Parade
This local coverage is made possible thanks to Realtor Lisa A. Norton! Support those who support our local news coverage!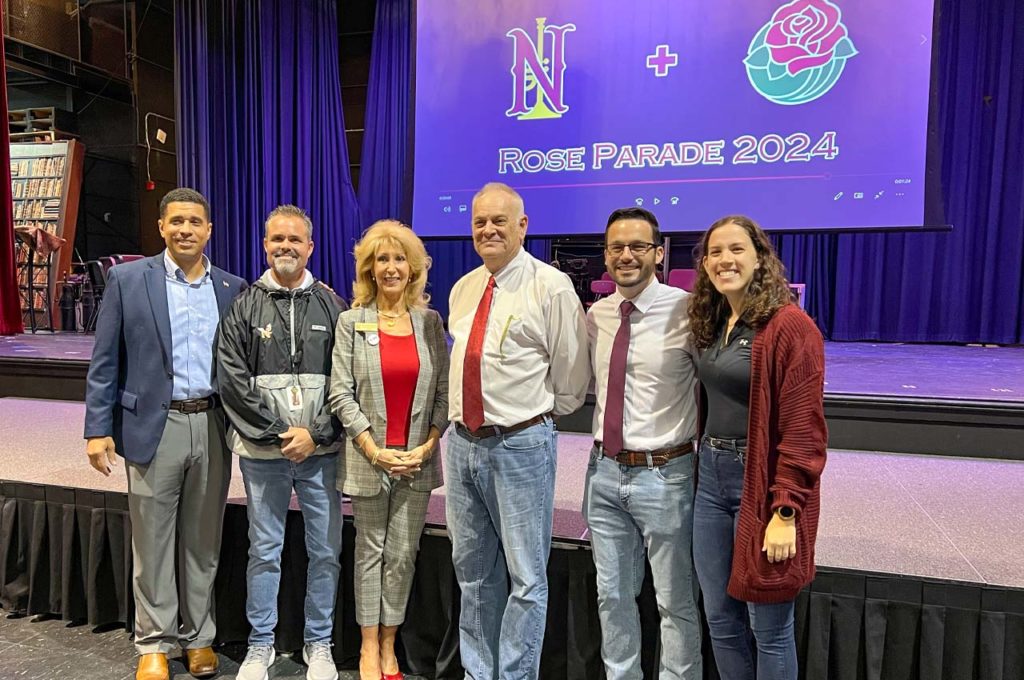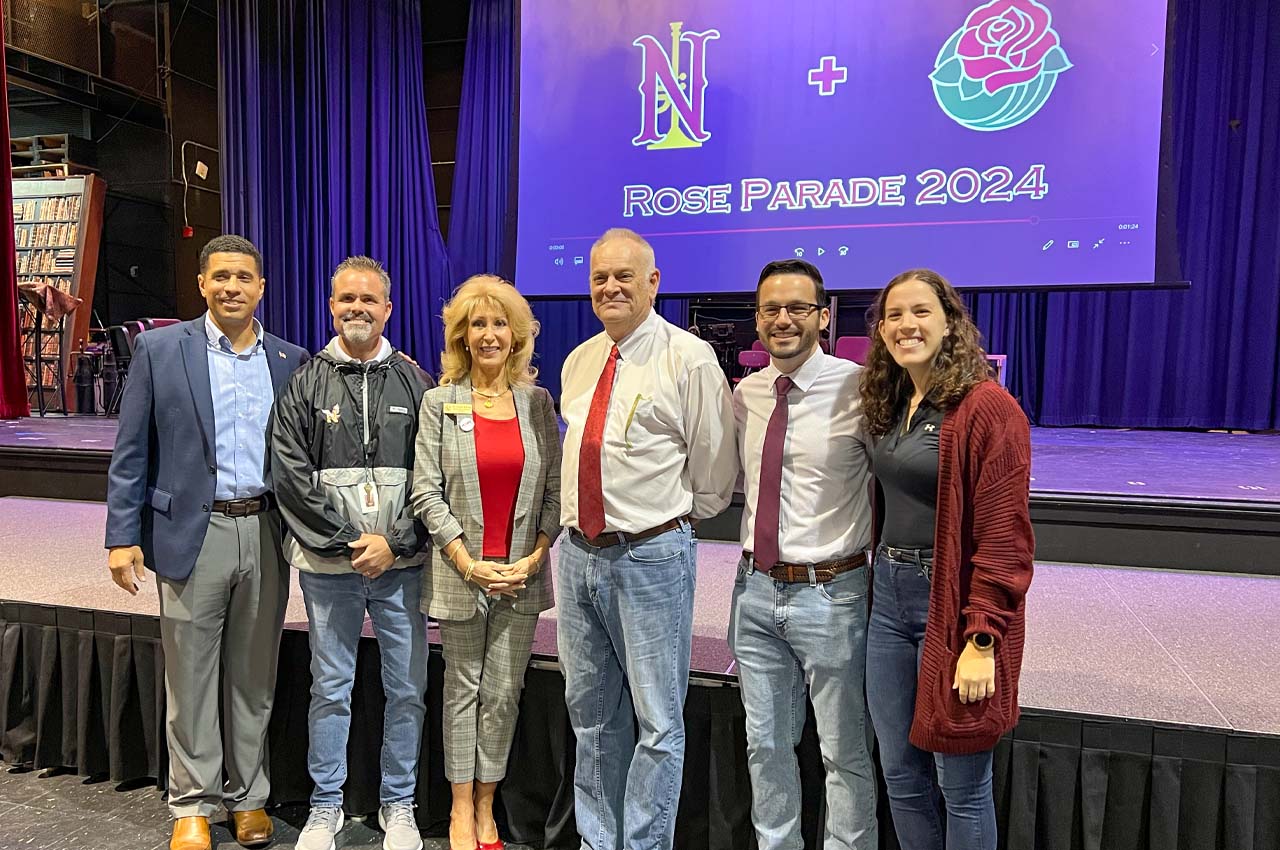 On Friday morning, Niceville High School band students piled into the auditorium at the school for an unexpected announcement. They were joined by 8th grade band students from Lewis and Ruckel Middle Schools.
Also in attendance was Superintendent Marcus Chambers and School Board Member Dr. Diane Kelley. They were all there for a big announcement from Niceville's Director of Bands, Dan Wooten.
After a brief introduction from Principal Charlie Marello, Mr. Wooten turned the student's attention to the big screen for a short video put together by Assistant Director Matt Tenore.
The video chronicled the history of the Niceville Band program and highlighted standout moments including a trip to the Macy's Parade in 2012, along with the Rose Parade in 2008 and 2017.
The video concludes with the surprise announcement that they have been invited to march in the 2024 Rose Bowl Parade in Pasadena, California on New Year's Day.
Watch the student's reaction by clicking here
Knowing there were Seniors in the room, Wooten asked each one of them to stand.
"We wouldn't get this invitation were it not for this group of people who suffered through COVID and all the other things that have happened to them in the last four years," he said. "They are not going to get to do this with us, but they will be there with us in spirit and we owe them a huge round of applause."
Wooten said that he and his team got the confirmation on Wednesday this week. He played the video conference call to show his student's his reaction the moment he found out saying he didn't expect the announcement during his video call.
This will be the 3rd time that the Niceville Band will have the honor of participating in the Rose Parade. This time it will mean even more due to the fact that Wooten's daughter will be a freshman in the band, along with Principal Marello's daughter being a sophomore.
Since 1890, the Tournament of Roses has produced America's New Year Celebration, bringing the traditions of the Rose Parade and Rose Bowl Game to Pasadena and the world for nearly 130 years.
"This is going to be a really big trip and all of you are going with us," said Wooten to the students.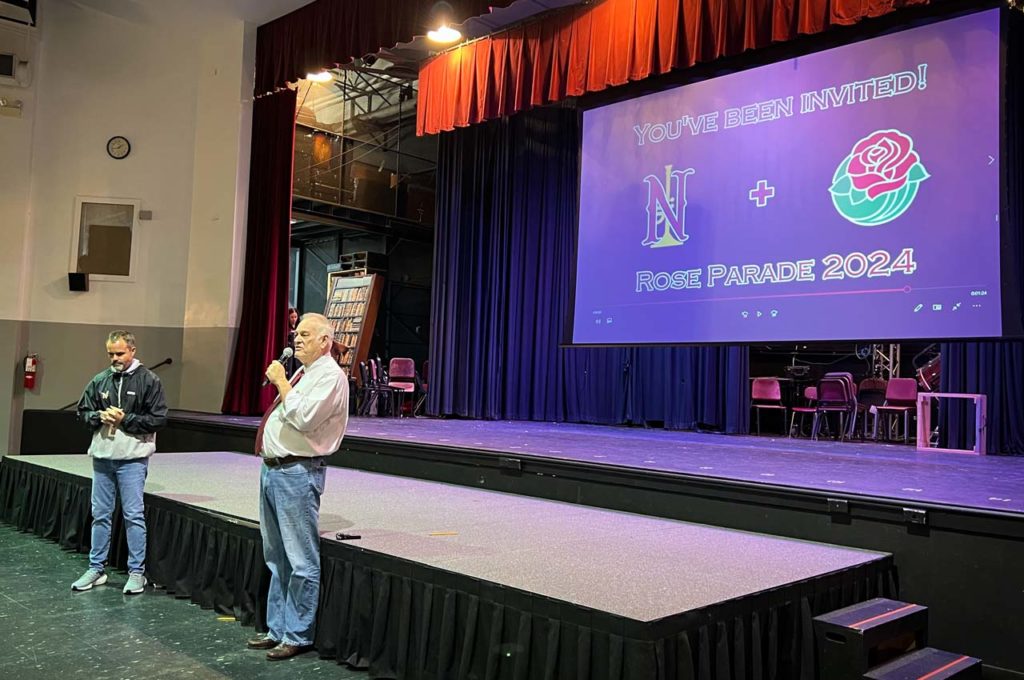 With 1 million people on the parade route and 30 million viewers through various broadcast outlets, it's a big deal for Niceville High School and the Okaloosa County School District.
Now in his 7th year at Niceville, Principal Marello reflected on the many great things that have happened at the school
"I have been a part of experiencing some very cool things here," he told the students. "From state championships to finishing in the top 5% in the entire country in academic performance in regards to accelerator programs. But I have not done anything that moved me emotionally like the 2017 Rose Parade."
"When you're in those stands with a huge group of Niceville supporters and see Eagle Pride turn that corner and come marching in front of us amongst the 1 million people there, it's an incredible experience," said Marello. "To know that we get to do that again is phenomenal."
As a huge advocate and continued supporter of the band programs across Okaloosa County, Superintendent Marcus Chambers was beaming with pride.
"When you look at band programs across Okaloosa County, our high school programs rival college bands," said Chambers to the students. "That's how awesome you all are!"
Chambers, too, reflected on the 2017 Rose Parade describing it as "an opportunity of a lifetime."
"Not only are you going to have an amazing experience in the parade, but it's the places that you're going to see and the dinners you will have," he said. "It's the friendships that you're going to experience and it brings you even closer as a band."
"This is an absolutely big deal for the City of Niceville but it's also a big deal for the Okaloosa County School District," he said. "We could not be more proud of Mr. Wooten and is a testament to the band program. The majority of bands across the nation do not get these experiences so this is something to be extremely proud of."
OK, that's all I have for you this morning! I hope you have a great Monday!
p.s. What did you think of this morning's newsletter? Hit the reply button and let me know!
Published with ♥ by Get The Coast.
Did someone forward you this email? Subscribe here.
124 Eglin Parkway SE Fort Walton Beach, FL 32548