TOGETHER WITH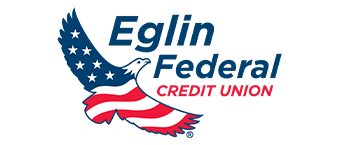 Good morning!
On Saturday, the Fort Walton Beach Police Department, along with many other public safety partners, held an emergency/first responder vehicle procession and commemoration ceremony in honor of our fallen heroes of the September 11, 2001, terrorist attacks.
The event took place at Choctaw stadium in Fort Walton Beach and my good friend Sean Murphy was there taking pictures. (Sean's pictures are the absolute best!)
"I am very happy to have been a part of the 911-commemorative event last night," said Murphy. "It was beautiful. Thanks for inviting us FWBPD."
HALL OF FAME
Coach Green and Danny Wuerffel to be inducted into FWBHS Hall of Fame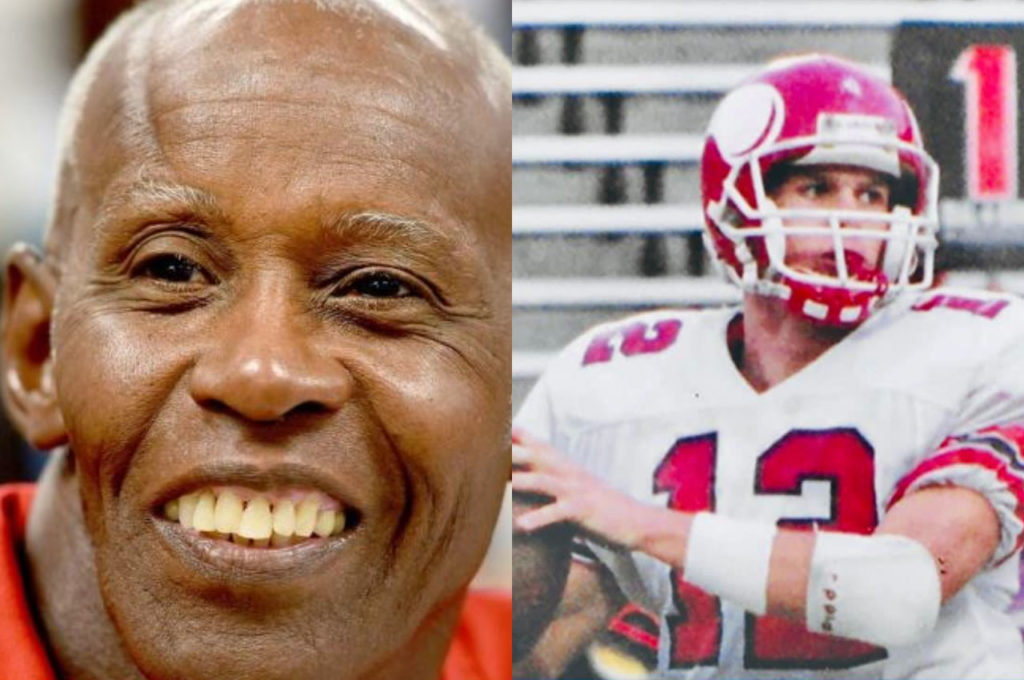 On Friday, September 17th, during the Fort Walton-Choctaw football game, Coach Ernie Green 🐐 and Danny Wuerffel will be inducted into the Viking Hall of Fame.
These two will be the very first inducted into the newly-created Hall of Fame.
For those who did not have the pleasure of attending FWBHS while the GOAT 🐐 (Coach Green) was there, the man is an absolute legend who devoted 35 years of his life to the school and our community.
During his time as a Viking, Coach Green was an administrator, teacher and coach of multiple sports. He was also a man of "firsts", according to the Fort Walton Beach Athletics Program.
➡️ He was the first African American assistant basketball and football coach in the Okaloosa County School District. As Assistant, he helped lead the 1991 Football Team to the school's First State Championship.
➡️ He was the first African American Head Coach in baseball, soccer, tennis and track in Okaloosa County.
➡️ On the Admin side, Coach Green became the first African American Dean of Students in 1994 and the first African American Assistant Principal in Okaloosa County since school segregation.
Coach Green served 15 years as the Assistant Principal at FWBHS.
Danny Wuerrfel was a name that still echoed the halls at FWBHS as I got there in 2000. In 1991, he led the Viking football program to an undefeated season and State Championship.
Wuerffel won the Heisman Trophy in 1996 while leading the University of Florida to their first national championship, and was inducted into the College Football Hall of Fame in 2013.
He is currently the Executive Director of Desire Street Ministries serving those in under-resourced neighborhoods.
The night will also celebrate the 30th Anniversary of the 1991 State Championship Football Team.
🗓 Friday, September 17th at Fort Walton Beach High School
OKALOOSA
Okaloosa approves $437,500 RESTORE Act Subaward for Choctawhatchee Bay Estuary Coalition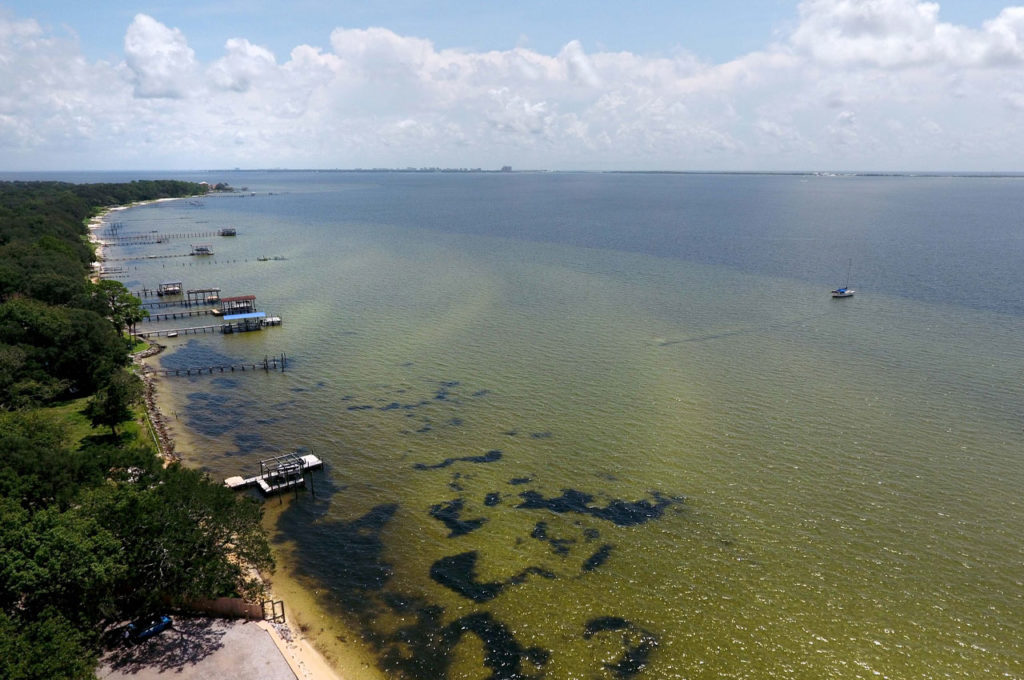 On Tuesday, the Okaloosa Board of County Commissioners approved $437,500 in funding through a RESTORE Act subaward to the Choctawhatchee Bay Estuary Coalition.
The money will be used for supporting consultant services to draft a Comprehensive Conservation and Management Plan by the Estuary Program.
The plan will describe projects and how they should be implemented to restore and protect the integrity of the waterways in Northwest Florida.
Okaloosa County is a member of this Coalition that includes Walton, Holmes and Washington Counties to target water quality, habitat, and natural resources improvements within the Choctawhatchee Bay and its watershed.
"Our waterways and estuaries are our treasure to maintain for future generations," said Okaloosa Board of County Commissioners Chairman Carolyn Ketchel. "This grant is critical to protect our estuaries for Northwest Florida."
The Coalition was established in 2017 and is made up of a Board of Directors that includes:
A County Commissioner from each of the four counties
Choctawhatchee Basin Alliance rep
The Choctawhatchee, Pea and Yellow Rivers Watershed Management Authority
Eglin Air Force Base as an ex officio member
"Obviously the health of our water bodies is important to everybody," said Commissioner Nathan Boyles after the meeting. "Okaloosa County is somewhat unique in that most of the watershed for Choctawhatchee Bay is not actually in Okaloosa County as it actually drains off to other counties and to other water bodies."
"We're standing up a really good program that will build off some of the work that's already been done by the Choctawhatchee Basin Alliance and help us make good decisions about keeping our water bodies unpolluted," he continued.
To gain additional input and guide the development of the CCMP, the Estuary Program has teamed up with the University of West Florida to launch a Community Survey. The survey is available at myokaloosa.com/cbec/public_participation.html.
OKALOOSA SCHOOLS
CHAMBERS: "We are six weeks into what I would describe as a challenging start to the school year"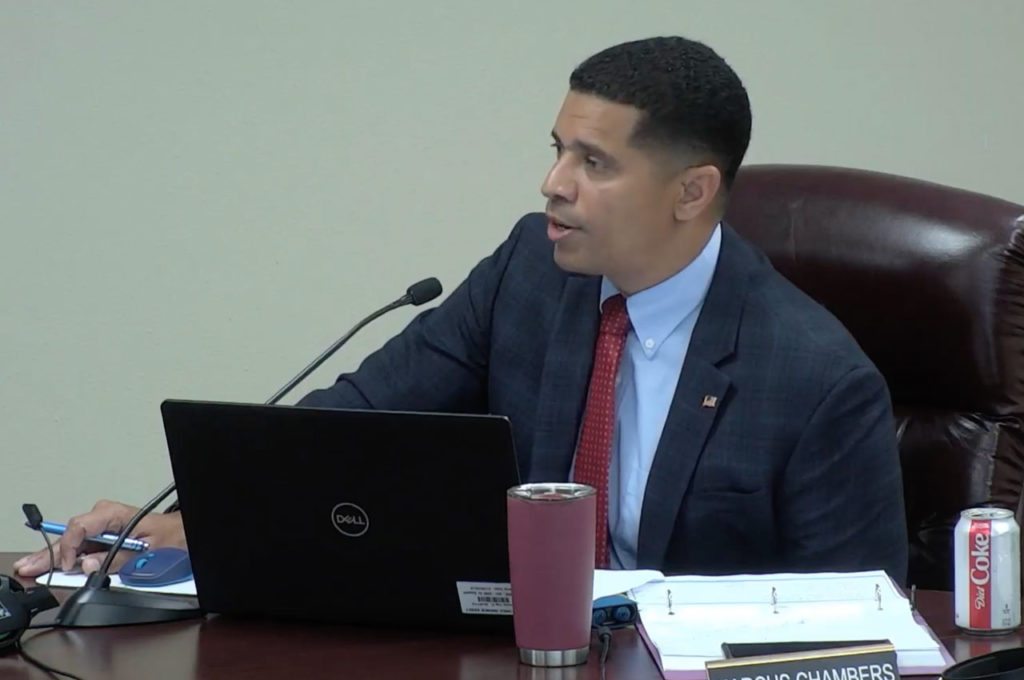 As Okaloosa schools start their 6th week, there is no doubt that this school year has been met with its own challenges and difficulties.
"Three months ago, school districts across the state, to include Okaloosa, were planning to start a more normal school year," said Superintendent Marcus Chambers. "As we approached the first day of school on August 10th, we still held a sense of optimism and hope for a smooth start to the year for our students and employees."
However, in these 6 weeks, the OCSD has faced:
2 storms which has caused schools cancellations
Student and employee isolations and quarantines due to COVID-19
Emotional and mental stresses associated with the pandemic
"Despite these serious challenges, I remain hopeful because through this adversity, I see the strength, resiliency and commitment in the eyes of our employees who understand the significance and importance of providing our students not only a world-class education, but also an environment where students are safe physically, mentally and emotionally," said Chambers.
According to Chambers, this is the balance: Providing a safe environment for students and employees while also ensuring that as a school district, they are in tune with students' emotional and mental health.
"The effects of this pandemic are real and as such, striking the appropriate balance between physical, mental, emotional, and academic health is paramount," he continued.
"As Superintendent, I am blessed to receive input from families and the community through email, phone calls, and conversations. I do not take the input of others lightly because I believe when we partner together through dialogue, positive change can occur. With those thoughts squarely on my mind, I must also look at data in order to make decisions during such unprecedented times."
Last year, according to the Department of Health, there were 1,907 positive cases of COVID-19 in Okaloosa schools. The 1,907 positive cases generated 10,871 quarantines as a result of contact tracing.
Of those quarantines, 130 individuals – or 1.3% – became COVID-positive.
According to the OCSD, the data showed that last year the spread in schools was minimal.
According to Chamber, the OCSD also went a step further and investigated the timelines involved with the 10,871 quarantine events.
"Notification of positive COVID-19 cases from the Department of Health to the school district, due to no fault of their own, lagged last school year," he said. "As a result, on average, individuals were notified to quarantine six (6) days from their date of last exposure to a positive case. That means these students were in school, without a mask, during this timeframe and yet the spread in the schools was still minimal. This data, along with guidance received from the Florida Department of Health and Department of Education, informed our thought process coming into the current school year."
"I am thankful that transmission rates in schools remained low last year with protocols in place to protect students, teachers and staff," he added. "This year, the Delta variant has presented serious challenges to our schools, just as it has across Florida and our nation."
With this being the case, safety protocols have been implemented such as:
Cleaning and disinfecting classrooms and frequently touched areas
Providing hand sanitizer in classrooms, on buses and in common areas
Adhering to contact tracing and quarantines rules
Suspending indoor large group gatherings
Limiting individuals who may enter the school building
Emphasizing consistent and proper handwashing
Recommending masks
Providing desk barriers for students upon request
Additionally, the district is implementing several added protocols such as:
Monitoring and directing student movement in hallways and between classes to minimize contact
Replacing A/C filters more frequently
Ensuring students use hand sanitizer upon entering and exiting school buses
Scheduling set times for handwashing
Increasing the space between students during meal times
Disinfecting desks and tables between classes
Establishing voluntary COVID-19 testing sites and vaccination clinics
So, exactly how is the Okaloosa County School District doing after five weeks of school?
"The straightforward answer is, this has been a tough start to the school year," said Chambers. "It is true, cases this year are outpacing those of last year. However, the data does not suggest transmission in schools is occurring at a high rate."
According to Chambers, through September 7th, there were a total of 1,250 confirmed positive cases (4.09% of total student population) with 7,463 quarantined students.
Of those quarantined, 147 students or 1.97% of the quarantined population, have become positive.
"While I would love to see zero positive cases in our buildings, the data suggests transmission in schools is occurring at a low rate," he continued.
"Our goal as we started off this year was to learn from last year's data and strive to keep healthy students in school," he added. "Last year, the effects of quarantine impacted our students academically, mentally, socially and athletically. The unnecessary quarantining of students is what we are trying to eliminate."
Chambers says that he wants Okaloosa schools to be as safe as possible with healthy students remaining in the buildings because "I know full well the impact being away from school has on many of our students."
"Despite the curveballs of the Delta variant, I believe we can, and we must, continue to prioritize student safety and learning in the classroom," said Chambers.
"So, six weeks into what I would describe as a challenging start to the school year, I thank our parents and families, students, school district employees and community members for the questions asked, support given, input provided, and reassurance so freely communicated," he said. "More challenges surely lie ahead, so as we move forward, our school district will continue to place the health and safety of our students as the priority, while also attending to their mental, emotional and academic needs."
Chambers added that Okaloosa County Schools will continue to examine the data and focus on a balanced approach that emphasizes student safety and success.
MILITARY
An explosion occurred at the EOD School at Eglin Air Force Base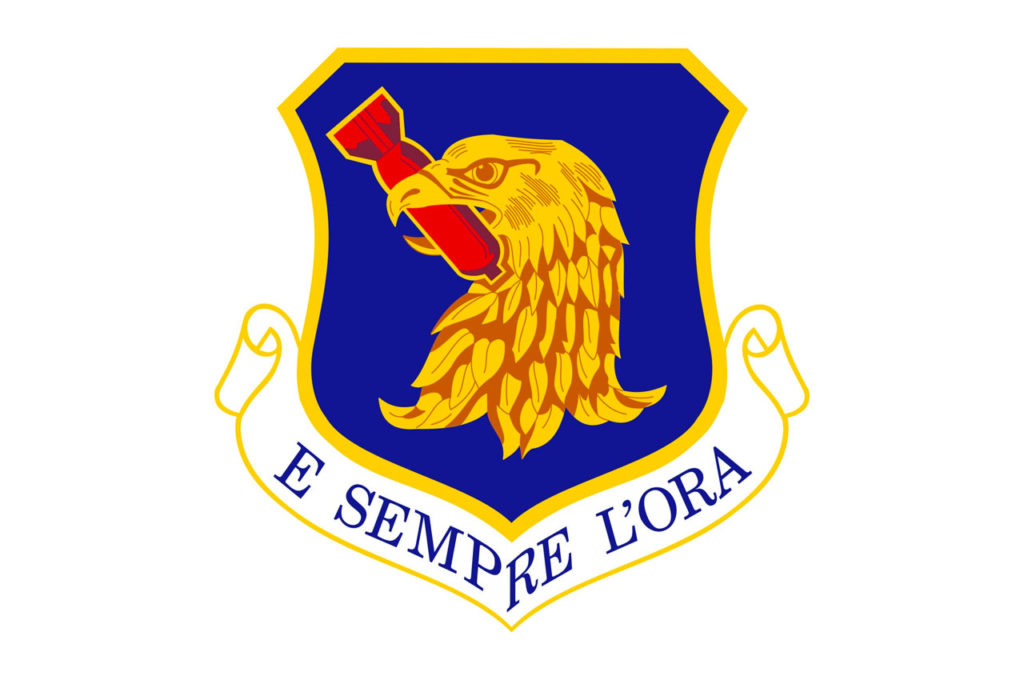 At approximately 9:45 a.m. on Friday morning, an explosion occurred at the Navy School Explosive Ordnance Disposal C-52 North range at Eglin Air Force Base.
Eglin and Okaloosa County emergency crews responded to the incident. An individual was airlifted to the Fort Walton Beach Medical Center and is in stable condition.
An investigation into the circumstances surrounding the mishap is underway, according to a statement from the Public Affairs office. More information will be released as it becomes available. Our sources tell us that it was not an EOD student that was injured.
The Naval School Explosive Ordnance Disposal (EOD) at Eglin is a jointly staffed school (Army, Navy, Air Force, Marine Corps), providing high-risk specialized, basic and advanced EOD training to U.S. and partner nation military and selected U.S. government personnel.
MO' READS
What else we are reading this morning…
Ok, that's all I have for you this morning. Hope you have a great Monday!
Jared
p.s. What did you think of this morning's newsletter? Hit the reply button and let me know!
Published with ♥ by Get The Coast.
Did someone forward you this email? Subscribe here.
124 Eglin Parkway SE Fort Walton Beach, FL 32548