September 13, 2022
|
Reading time:
7 mins
TOGETHER WITH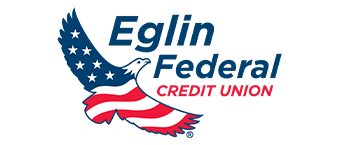 Good morning!
Residents may experience aircraft noise Sept. 13 – 15, when the 58th Fighter Squadron conducts night flying operations in the area.
F-35 fighter aircraft will conduct missions between 7:30 and 10 p.m. Night flying is required for 58th FS training operations, according to Eglin Air Force Base.
Let's get to the news this morning…
EVENT
Emerald Coast Realtors to host fishing trip for Combat Wounded Soldiers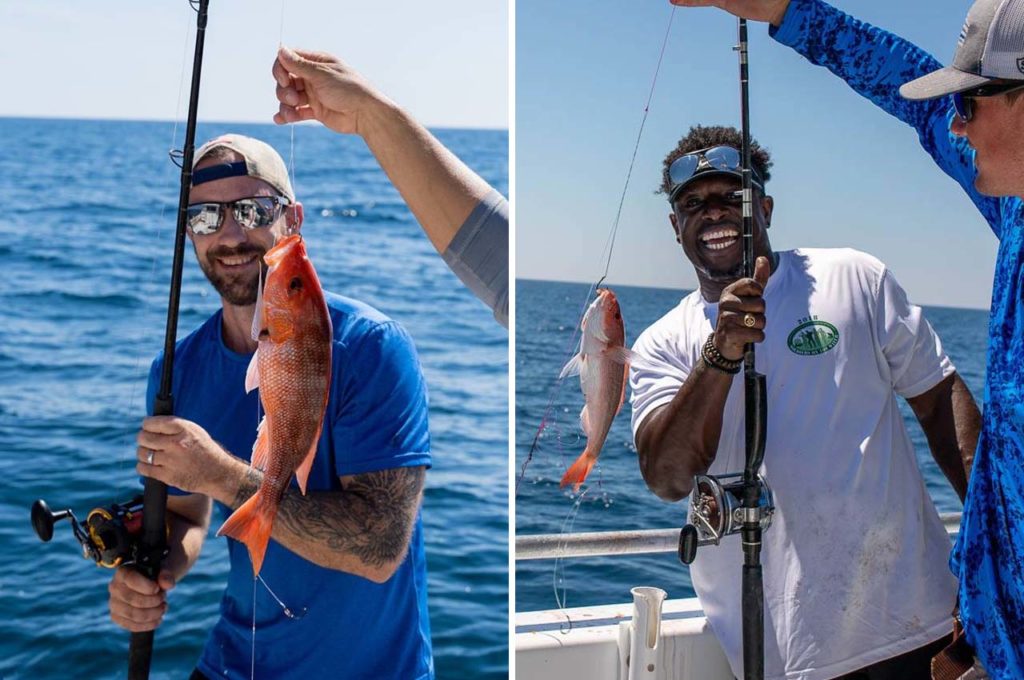 Veterans across the Emerald Coast are gearing for an epic fishing trip. The Emerald Coast Association of Realtors®, in conjunction with local charter boat captains and businesses, will treat combat-wounded veterans to a day of fishing and feasting during the 9th Annual Soldiers on the Water event on Saturday, September 17, 2022.
Each year, ECAR treats combat-wounded veterans to a day of world-class fishing in recognition of their sacrifice. The event encourages independence, fostering connections within the community and promotes healing and wellness through camaraderie and a shared passion for the outdoors, the Gulf waters and the sport of fishing.
This year's event will include entertainment for more than 140 combat-wounded veterans.
After returning from the fishing expedition, veterans will be recognized with awards including "biggest catch" and "most catches," as well as a dinner at Brotula's Seafood House & Steamer.
"The mission is simple – to get combat-wounded Soldiers, Sailors, Airmen and Marines out on the water for a day of fishing," said Joe Morgan, former Chair of ECAR's Soldiers on the Water Task Force. "This event offers servicemembers the opportunity to get involved with the community, spend time with their colleagues and do something they genuinely enjoy – at no cost to them. It's a great way for us to say thank you for everything they've done for our community and for our country."
SPONSORED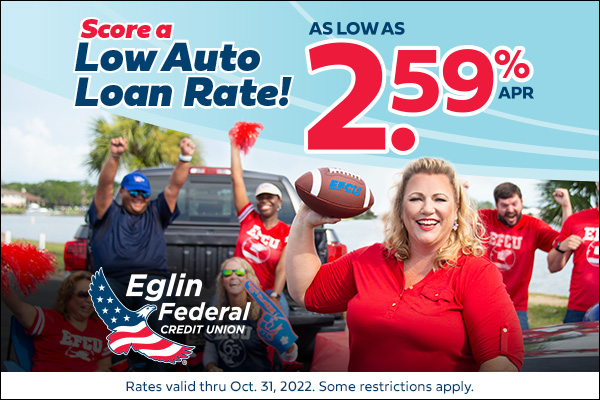 Score a low auto loan rate!
Financing your next auto purchase with Eglin Federal Credit Union is quick and easy. EFCU offer low rates and flexible terms to meet your needs.
BUSINESS GROWTH
Step One Automotive Group expands to 20 new car dealerships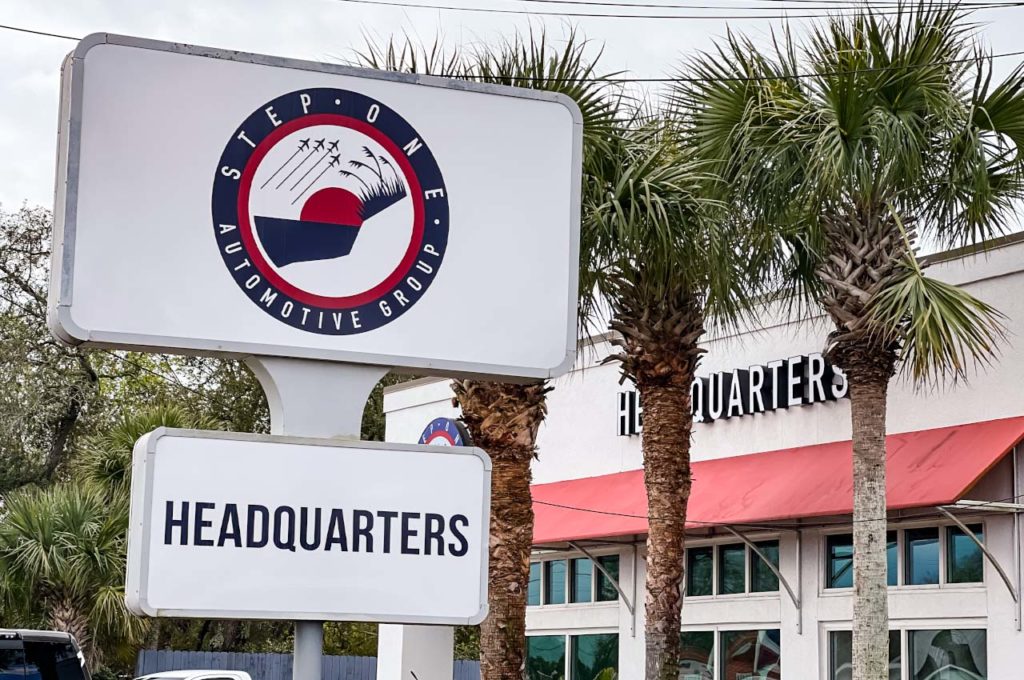 Step One Automotive Group recently announced that it has acquired its 19th and 20th new car dealerships, with the addition of Chrysler, Dodge, Jeep, Ram Andalusia and Nissan Andaluisa. 
Nissan Andalusia is the first Nissan dealership in Step One's portfolio. The new dealerships provide new and used vehicle sales as well as parts, and service.
Customers, new and existing, can expect the same great people and service under the new ownership.
"Our acquisition of Nissan Andalusia adds to our family of dealerships and increases our geographic presence," said Maureen Bierman, Director of Marketing and Communications of Step One Automotive Group. "We are proud and excited to bring the Step One Advantage to those living and working in Andalusia, Alabama."
Step One, known for its community partnerships, will be in attendance at the Andalusia Monster Mash Dash on October 22, 2022 organized by the Andalusia Office Professional Association.
The event benefits community outreach projects and benevolence requests. At the event, attendees will be able to view and sign Step One's pink wrapped Jeep Gladiator bringing awareness to breast cancer research.
For every signature on the Jeep, Step One will donate $1 to FORE Her, a charitable organization supporting local patients currently battling breast cancer. For more information about FORE Her, visit foreher.org. 
PUBLIC SAFETY
Student arrested for brandishing knife, threatening classmate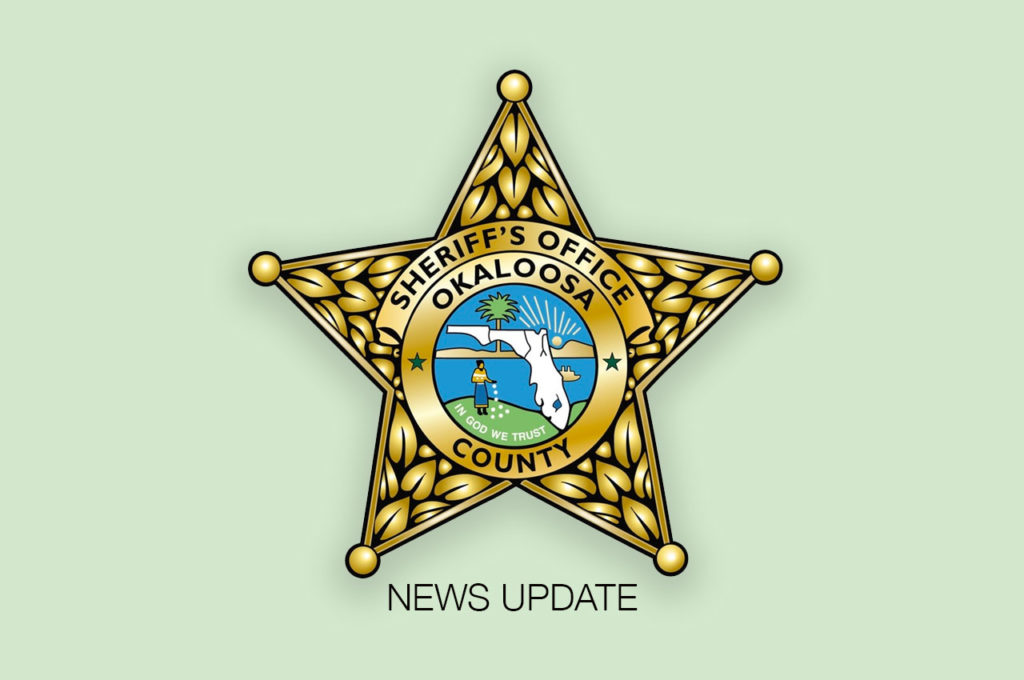 On Monday, September 13, 2022, a student at Choctawhatchee High School was taken into custody after a classmate reported that he threatened her verbally and with a pocketknife.
The Okaloosa County Sheriff's Office has charged the 15-year-old with possession of a weapon on school property and aggravated assault with a deadly weapon without intent to kill.
According to a report from the Okaloosa Sheriff's Office, the victim says the suspect told her he should kill her "but it's stupid", then pulled a pocket knife out of his waistband, opened it, and waved it under the table. She says she felt threatened by his actions.
The male student admitted to the School Resource Officer that he did brandish the knife.
BROOKS BRIDGE
Emerald Coast Inn & Suites demolition begins on Okaloosa Island for new Brooks Bridge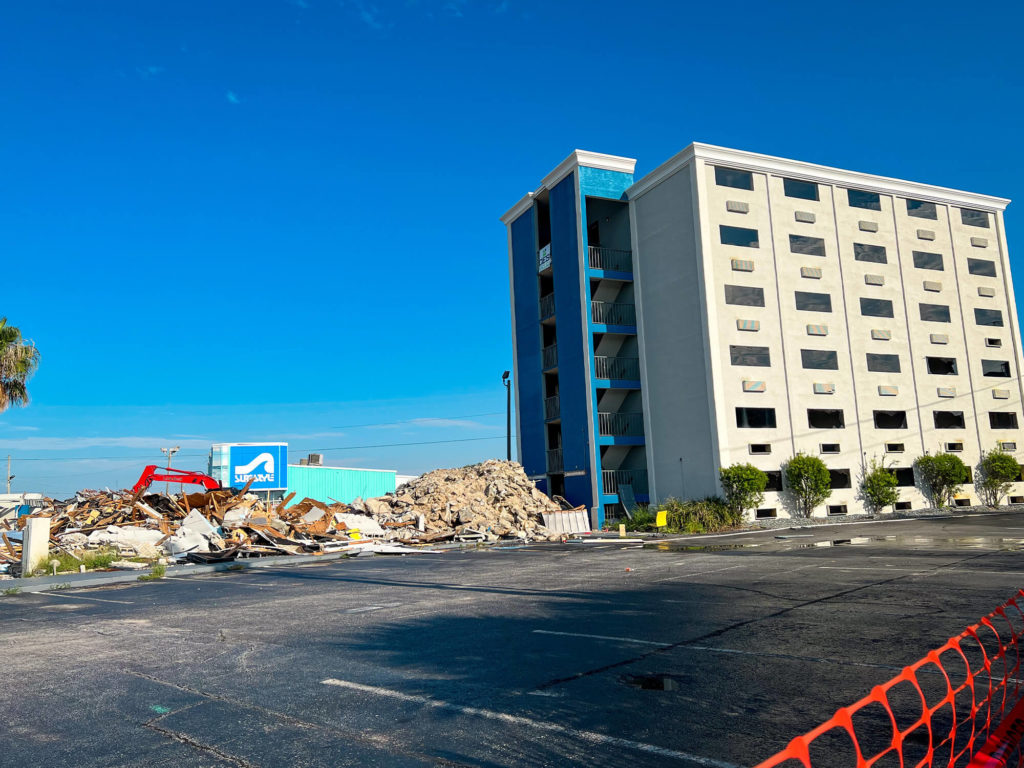 Demolition has begun on the Emerald Coast Inn & Suites on Okaloosa Island as part of the Brooks Bridge Replacement Project.
Crews with Cross Environmental Services were on-site Monday morning working on the front part of the hotel where the pool and lobby are located.
As you can see in the pictures, many of the room windows are broken.
In June, the Florida Department of Transportation awarded Superior Construction Southeast with the $171 million design-build contract for the Brooks Bridge Replacement Project.
Most recently, the Waffle House and Tropical Waves beach store on Highway 98 on Okaloosa Island were demolished, along with several buildings in downtown Fort Walton Beach to make way for the new bridge.
Additionally, a portion of the front of Props Brewery located at the Shoppes at Paradise Pointe is being removed.
In total, the project should take about 5-years to complete.
OK, that's all I have for you this morning! I hope you have a great Tuesday!
p.s. What did you think of this morning's newsletter? Hit the reply button and let me know!
Published with ♥ by Get The Coast.
Did someone forward you this email? Subscribe here.
124 Eglin Parkway SE Fort Walton Beach, FL 32548