September 15, 2022
|
Reading time:
12 mins
TOGETHER WITH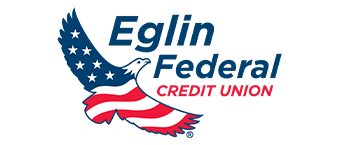 Good morning!
Has anyone else been enjoying the slightly cooler mornings we have had this week? As I'm typing this, it's 66 outside with a high of 88 expected today.
Let's get to the news you need to know this morning…
SCHOOL
FWBHS student charged with threatening to kill another student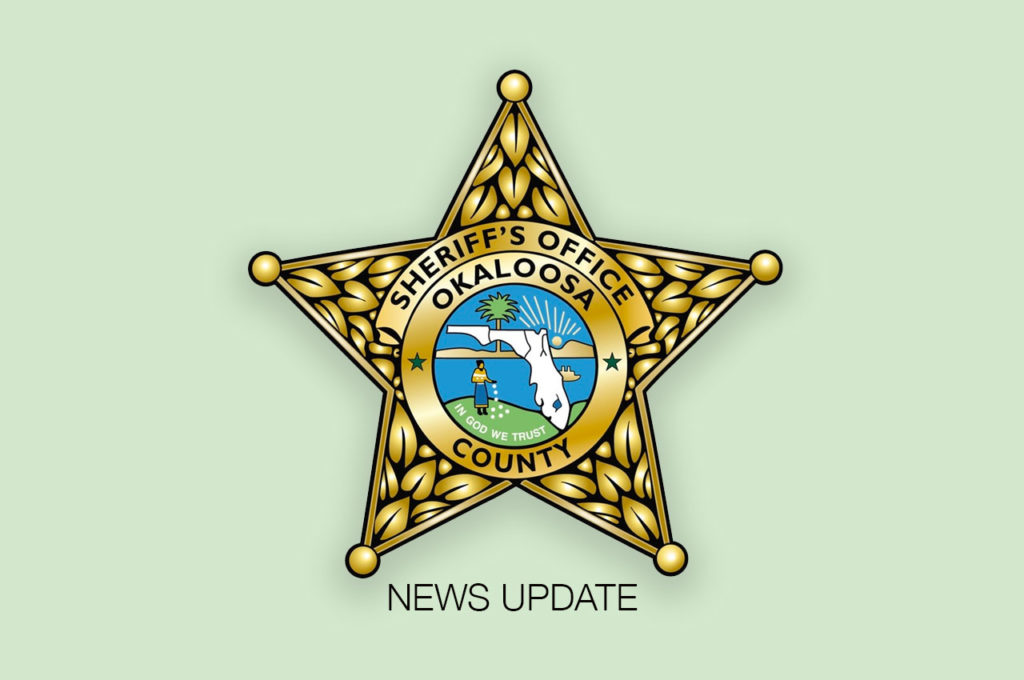 A Fort Walton Beach High School student has been charged with sending an electronic message of himself holding a knife and threatening to kill another student, according to a Wednesday report from the Okaloosa County Sheriff's Office.
The Okaloosa County Sheriff's Office has charged the 15-year old with sending a threat to kill or injure, which is a first degree felony. The investigation was initiated following a tip from the Florida Department of Law Enforcement.
Deputies say he sent the threat in reference to another student who he says was being disrespectful towards a female student. The teen admitted to sending threatening messages to a group chat but refused to provide the name of the student he was threatening or the name of the female classmate he was allegedly standing up for, according to the OCSO.
"I want to again emphasize that any threat involving students or school safety is taken seriously and thoroughly investigated, and substantiated threats will result in an arrest," said Sheriff Eric Aden. "I also want to thank students who come forward to make sure these situations are reported and checked out. If you see something, say something."
SPONSORED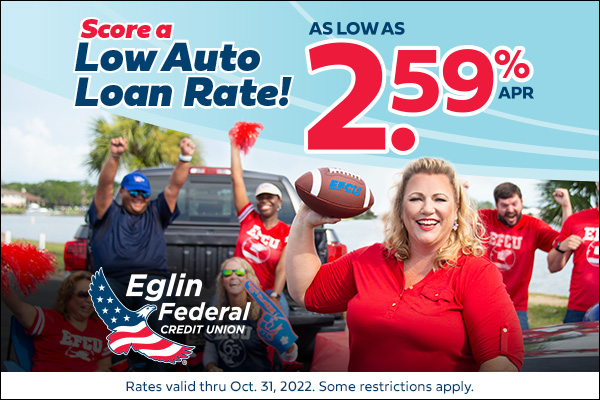 Score a low auto loan rate!
Financing your next auto purchase with Eglin Federal Credit Union is quick and easy. EFCU offer low rates and flexible terms to meet your needs.
THE WEEKENDER
A few things to do around town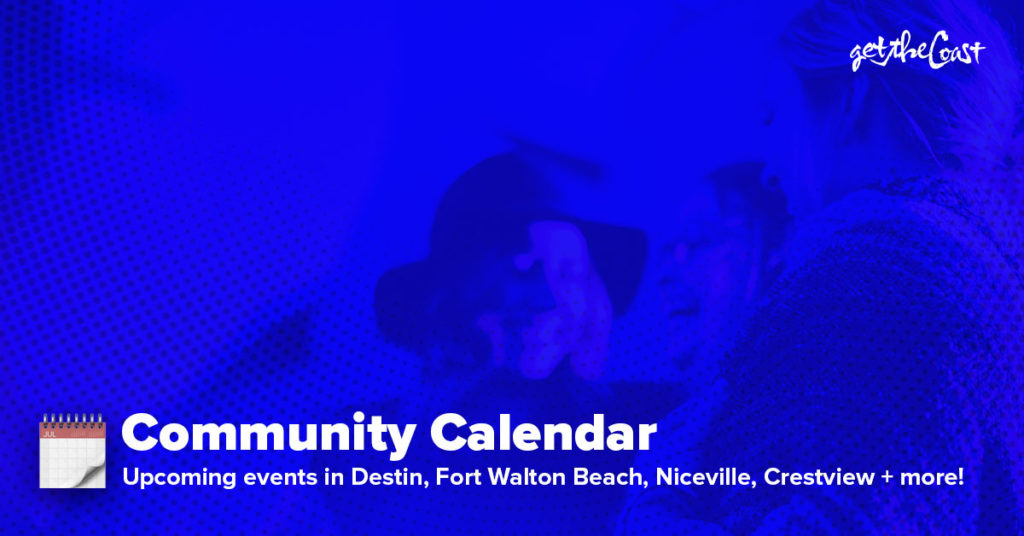 September 15, 2022 – Jen Boaz & Mercedes Rodgers Featured Artist Show @ Maxine Orange Studio Gallery – Free – View
September 15, 2022 – Sinfonia Cabaret at Seagar's: An Evening with Jeremy Jordan – View
September 15, 2022 – The Stoked Comedy Hypnosis Show Starring Terry Stokes – View
September 16, 2022 – CONCERTS AT THE LANDING: Duchess – View
September 17, 2022 – 9th Annual Soldiers on the Water Event – View
September 17, 2022 – International Coastal Cleanup – Free – View
September 17, 2022 – MKAF Fall Flix: Ratatouille – View
Looking ahead
September 20, 2022 – Halloween Build-A-Wreath with Chrissy @ Twisted Grape! – $25 – View
September 21, 2022 – C.A.R.E.ing for Turtles – $10 – View
September 23, 2022 – Super Sew Day – Free – View
September 23, 2022 – CONCERTS AT THE LANDING: Flow Tribe – View
September 24, 2022 – Felted Soap Making Class – $15 – View
September 24, 2022 – Andi Scurto reading of "The Accidental Adventure of Mattie the Giraffe" – – View
September 24, 2022 – Oktoberfest – $10 – View
September 24, 2022 – 2nd Annual Burgers, Bourbon & Beer Festival – View
September 24, 2022 – MKAF Fall Flix: Hairspray – View
September 26, 2022 – Embroidery Demo Day – FREE – View
September 28, 2022 – C.A.R.E.ing for Turtles – $10 – View
OPPORTUNITY
FAMU's Crestview Pharmacy School celebrates 10-year anniversary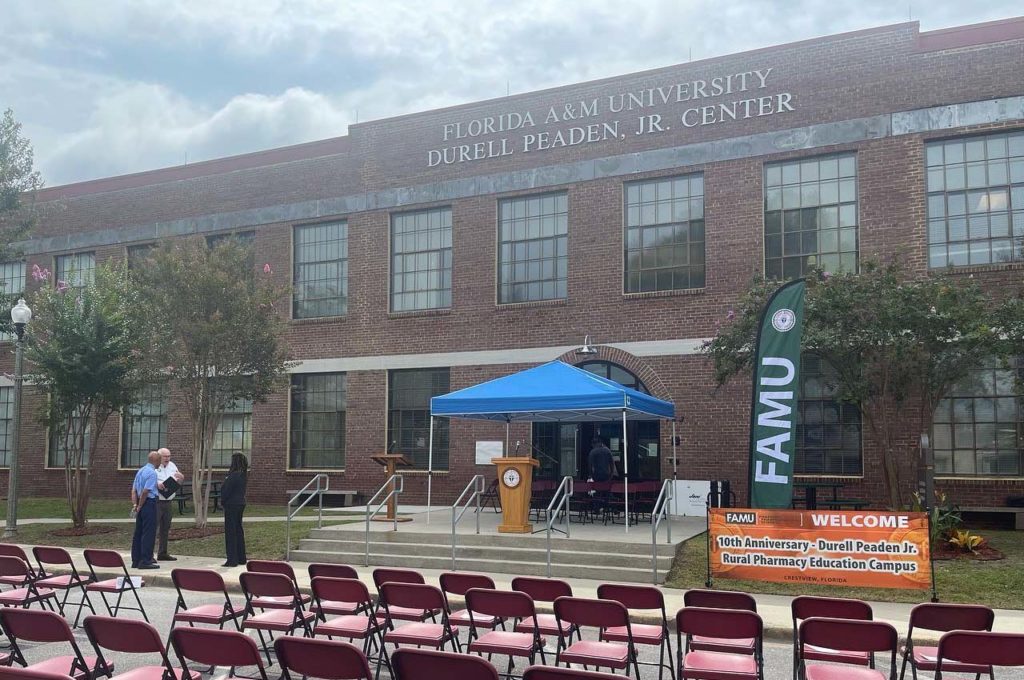 There's a little-known gem in downtown Crestview and it's Florida A&M University's (FAMU) College of Pharmacy. This past week, the school celebrated their 10 year anniversary.
The FAMU Peaden Campus is the only college of pharmacy in Florida west of Tallahassee. It is located in a beautiful historical site that was formerly the Alatex Textiles Garment Factory, the only post-World War II industrial manufacturing building in Okaloosa County.
"The Peaden Campus provides a high-quality professional education leading to very well-paying jobs," says State Representative Patt Maney. "Anyone interested in becoming a pharmacist can do that right here in our own community and continue to live at home without the expense of commuting to another university."
Tuition is low at only $6,000/year.
High pass rate – learners achieve more than eight points above the national average on the national pharmacy exams.
Small class size results in higher quality education.
"When you start one of those kinds of programs, you want some assurance that you'll be able to pass the national test and actually practice in the field," says Maney. "The starting salary for a new pharmacist is $110K – $125K a year."
"It's a hidden jewel in downtown Crestview, located directly across the street from the Crestview City Hall," he added.
Built in the late 1930s, this manufacturing plant building provided the first significant large-scale opportunity for employment in Crestview and assisted the area economy in pulling out of the post-Depression era.
It provided work for many women during World War II to make military clothing.
It put money into the community and continues putting money into the community along with providing an opportunity for young men and women to get into a high-paying field.
Up until 2010, the building was owned by the City of Crestview, which signed the title of the building to FAMU in the Summer of 2010 after the Florida Legislature budgeted for the restoration under a project titled "Rural Diversity Healthcare Center–Crestview." The College of Pharmacy admitted its first Crestview students on August 27, 2012.
The school allows students with two years of college to apply and was designed to provide opportunities to rural students who would be more likely to stay closer to home.
The center was named the Durell Peaden Jr. Education Center in 2016 in honor of the late Senator Durell Peaden, a Crestview family practice doctor who had a vision for revitalizing downtown by addressing world healthcare needs.
In 2010, he got funding from the state to renovate the building as an adaptive free-use project, and would later be home to FAMU's College of Pharmacy branch in Crestview.
In the summer of 2020, the center was renamed the Durell Peaden Jr. Rural Pharmacy Education Campus to both honor Peaden and also emphasize the educational role of the campus.
The Peaden Campus recently celebrated its 10-year anniversary with a program featuring speeches made by Representative Patt Maney, the President of FAMU Dr. Larry Robinson, the Dean of the College of Pharmacy and Pharmaceutical Services Dr. Johnnie Early, and Crestview Mayor J.B. Whitten.
"The economic and holistic value that Florida A&M University College of Pharmacy and Pharmaceutical Sciences Institute of Public Health and the Durell Peaden Jr. Rural Pharmacy Education Campus fosters for Okaloosa County and Northwest Florida cannot be overstated," said Founding Campus Dean and Director Margareth Larose-Pierre, Pharm.D, RPh. "Representative Patt Maney understands this all too well and in continuing with the legacy of the late Senator Durell Peaden, Jr. convened a timely roundtable discussion with community leaders as we celebrated the 10th Anniversary to craft the vision forward for his constituents."
Dean Larose-Pierre continued, "we appreciate Representative Maney's depth of knowledge of the community, his unwavering support and insight into making Northwest Florida an economic powerhouse for the State and the country."
The FAMU main campus is in Tallahassee, and its Crestview Campus is located at 153 W. Woodruff Avenue For more information call 850-689-7871 or click here.
HERO
Fort Walton Beach Chick-fil-A employee stops attempted carjacking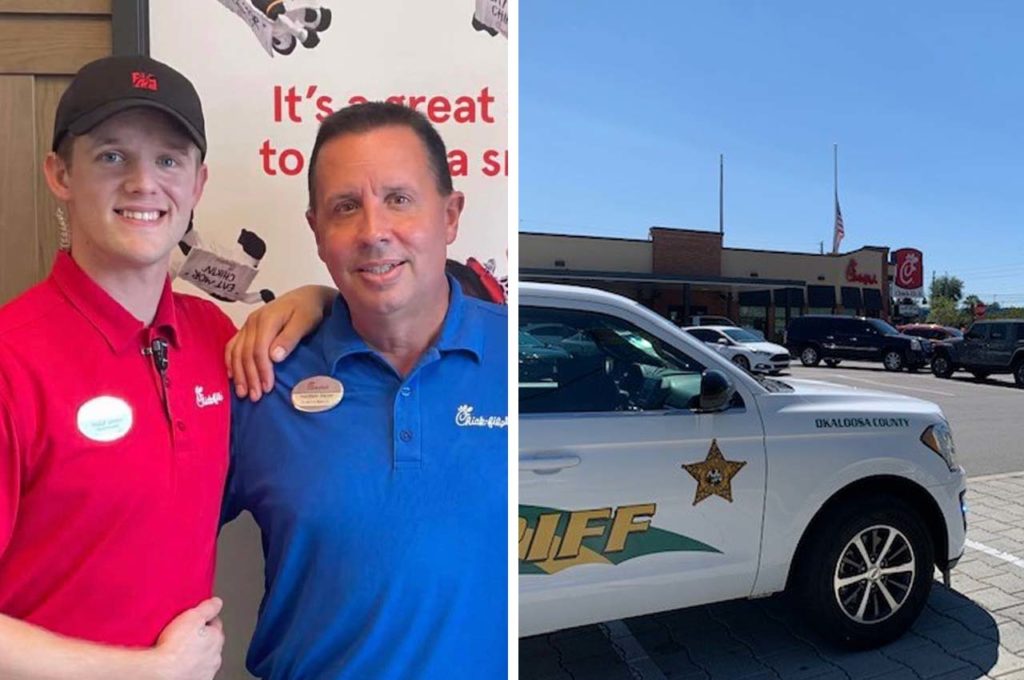 On Wednesday, September 14, 2022, a young employee outside of the Fort Walton Beach Chick-fil-A rushed to help a screaming woman holding a baby this afternoon after a man grabbed her keys and tried to take her car.
According to the OCSO report, the victim was getting the infant out of her car at the restaurant on Beal Parkway when she says the suspect approached her wielding a stick and demanding her keys.
He then grabbed the keys from the waistband of her pants, opened her car door, and got inside.
When the victim began screaming for help, that's when Mykel Gordon, an employee at Chick-fil-A, ran to intervene.
According to the OCSO, the suspect punched the young man in the face but the second victim was not seriously injured. The employee says the man had been involved in another incident shortly before the carjacking attempt.
The Okaloosa County Sheriff's Office has charged 43-year old William Branch of DeFuniak Springs with carjacking with a weapon and battery.
In a Facebook post, Chick-fil-A Fort Walton Beach shared a picture of Mykel Gordon alongside owner Matthew Sexton and wrote, "This is the HERO! At Chick-fil-A, our mission is to serve and today, Mykel took it further…to save."
MORE READS
A few more things you should know
The Crestview Public Works Department has announced that Arena Road will be closed at the Antioch Road entrance from Monday, September 19, through Friday, September 23 while city workers perform utility work in that area. Due to the nature of the work, water customers in the area may experience low water pressure at times.
On Wednesday afternoon, Destin Mayor Gary Jarvis signed a proclamation recognizing September 17 – September 23, 2022, as Constitution Week. The proclamation was given to Robbie Carroll with the Daughters of the American Revolution.
Saltwater Restaurants and Destin-Fort Walton Beach Tourism will host the International Coastal Cleanup on Saturday, September 17, 2022 from 8-10AM. They are looking for volunteers to help with this cleanup. Here's what you need to know.
The City of Fort Walton Beach will host a Kids' Night Out at the Rec Center on Saturday, September 17 from 5:00-8:30pm. It is for children in First – Fifth grade. The fee is $5 per child. Please call (850)833-9576 for more information.
OK, that's all I have for you this morning! I hope you have a great Thursday!
p.s. What did you think of this morning's newsletter? Hit the reply button and let me know!
Published with ♥ by Get The Coast.
Did someone forward you this email? Subscribe here.
124 Eglin Parkway SE Fort Walton Beach, FL 32548