September 19, 2022
|
Reading time:
17 mins
TOGETHER WITH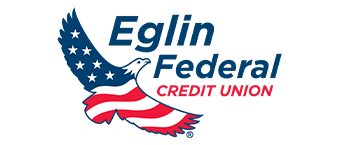 Good morning!
I hope you had a great weekend. The cool weather is gone for now and we are back to temperatures in the low 90s this week.
Let's look at the news you need to know this morning…
FROM THE STATE
Northwest Florida State College receives $1.5 Million for the expansion of CDL Program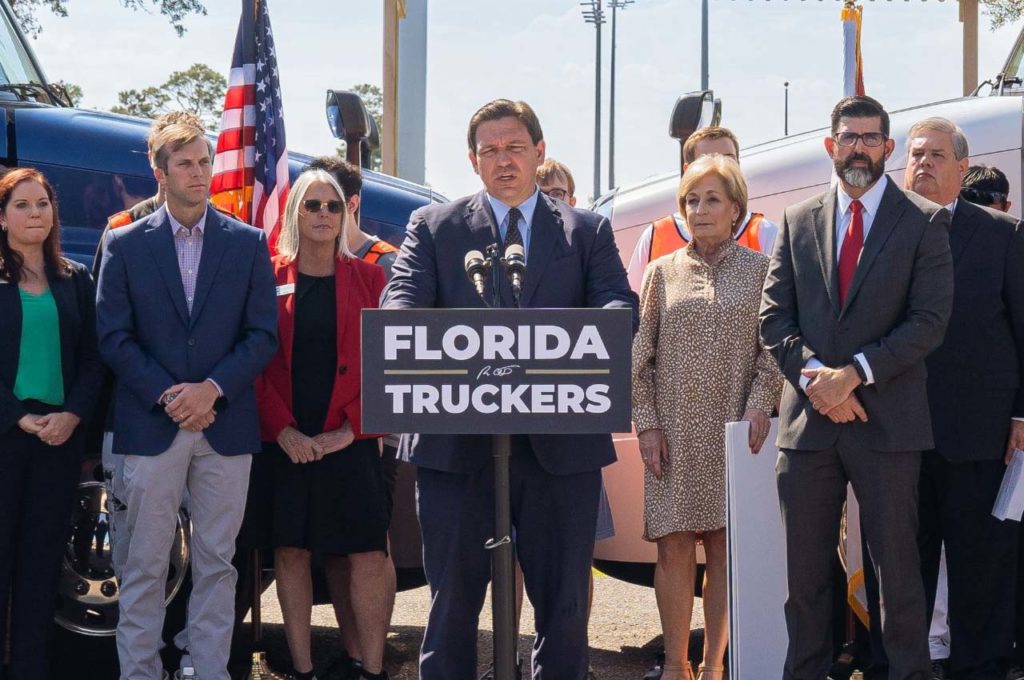 On Thursday, September 15, 2022, Gov. Ron DeSantis visited Northwest Florida State College (NWFSC) to announce a $1.5 million Job Growth Grant for the expansion of the College's Commercial Driver's License (CDL) Program.
NWFSC introduced its CDL program last September after receiving a $413,836 grant through the CARES Act Governor's Emergency Education Relief (GEER) Rapid Credentialing Program.
The funding allowed the College to purchase trucks, trailers, hydraulics, and state-of-the-art mechanical drive learning systems. It also enabled the College to establish an official testing site for anyone wishing to obtain their CDL.
"In Florida, over the past three years we have made significant investments into workforce education, with an emphasis on trucking and the entire transportation industry," said Gov. Ron DeSantis. "With today's announcements, we have now increased our CDL training capacity at state institutions from less than 1,000 prior to 2019 to more than 3,500. These investments are driving the growth of our rural communities and state as a whole."
Since last year, NWFSC has received over $4.3 million in grant funding from Gov. DeSantis to increase the College's capability to provide short-term, in-demand, high-wage occupation, workforce programs.
"We are incredibly grateful for Gov. Ron DeSantis' support as it has enabled Northwest Florida State College to play a vital role in assisting residents in Northwest Florida to achieve economic prosperity through expanded career education," said NWFSC President Dr. Devin Stephenson. "We look forward to continuing our work alongside Gov. DeSantis as we make Florida the number one state in the nation for workforce education and expand the educational opportunities for the citizens of this region."
The College's eight-week CDL program prepares students to become Class A license holders by training them on bumper-to-bumper inspections, controlled skills maneuvers, and driving conditions.
The training is spread over 320 hours in the classroom and on the driving pad. Students use simulators to practice in specific weather and traffic conditions and are trained to respond to different scenarios.
To date, NWFSC has awarded 296 Commercial Driver's Licenses.
The Department of Economic Opportunity has also awarded $200,000 in funding to CareerSource Okaloosa Walton through the Workforce Innovation and Opportunity Act.
This money will fund tuition costs associated with the programs to assist in the training efforts at Northwest Florida State College
"Commercial vehicle drivers are a backbone of our economy and crucial to our continued economic growth," said CareerSource Okaloosa Walton Executive Director Michelle Burns. "We are blessed to be able to increase our support for this industry and thank Governor DeSantis for his support for our region and this vital industry."
For more information about NWFSC's CDL program and testing site, please contact Tammy Ramsey, CDL Program Coordinator, at ramseyt@nwfsc.edu or 850-729-5301.
SPONSORED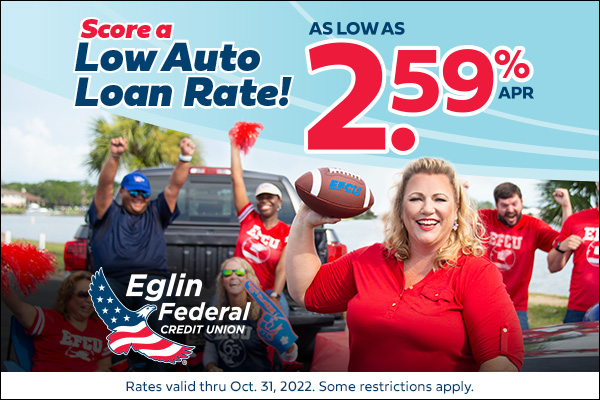 Score a low auto loan rate!
Financing your next auto purchase with Eglin Federal Credit Union is quick and easy. EFCU offer low rates and flexible terms to meet your needs.
PUBLIC SAFETY
Chick-fil-A employee honored by Okaloosa Sheriff for his heroic actions in a would-be carjacking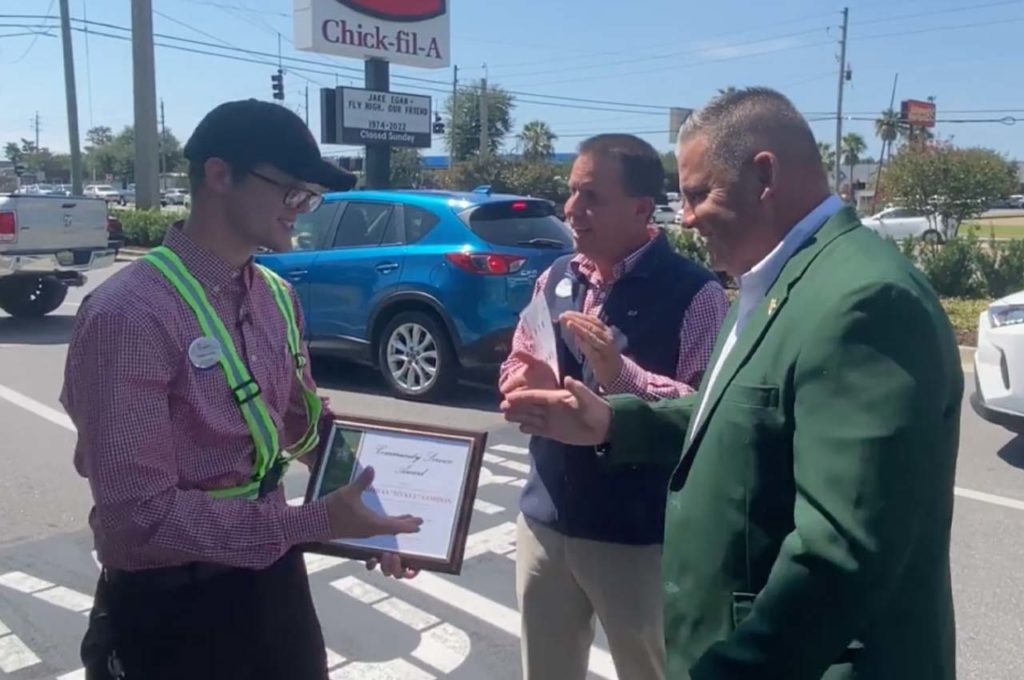 On Thursday, September 15, 2022, the Okaloosa County Sheriff's Office stopped by the Fort Walton Beach Chick-fil-A to honor employee Mykel Gordon for his heroic actions that put a stop to a would-be carjacking the previous day.
"What we say a lot of times is service is in our DNA," said Sheriff Eric Aden in a Facebook video. "That's our mantra, that's our motto."
Speaking directly to Gordon, Sheriff Aden went on to say, "you clearly have service in your DNA from the job that you do here, but you served and protected yesterday and that's what we do on a daily basis."
Sheriff Aden told Gordon that while he is certainly glad that Gordon is working for our beloved Chick-fil-A, he told him that if he was ever interested, the Okaloosa County Sheriff's Office has an opening for him.
Gordon was then presented with the OCSO's Challenge Coin along with a Certificate of Community Service Award. 
In the now viral video, Gordon was seen coming to the aid of a woman who was screaming for help as a man was attempting to steal her vehicle.
According to the Okaloosa Sheriff's Office, the suspect was seen physically restraining a female victim who was holding a small child. The suspect robbed the victim of her car keys and entered her vehicle with the intent of stealing it in his escape. Ultimately, Gordon removed the suspect from the driver's seat before he could flee.
Gordon physically restrained the perpetrator on the ground, and after a brief struggle, was able to keep him from fleeing the parking lot until deputies arrived.
Deputies then learned that the suspect had armed himself with a sharpened plank during the robbery, and had burglarized a local home earlier in the day in the City of Fort Walton Beach. During that particular incident, the suspect attempted to steal a purse before being confronted by the homeowner.
As a result of Mykel Gordon's actions, and the community working together, the suspect was positively identified by the resident during the joint investigation between the Sheriff's Office and the Fort Walton Beach Police Department.
Due to his courageous actions and unhesitating response, no innocent patrons were injured during this incident.
TRAFFIC
Okaloosa and Walton County Traffic Advisory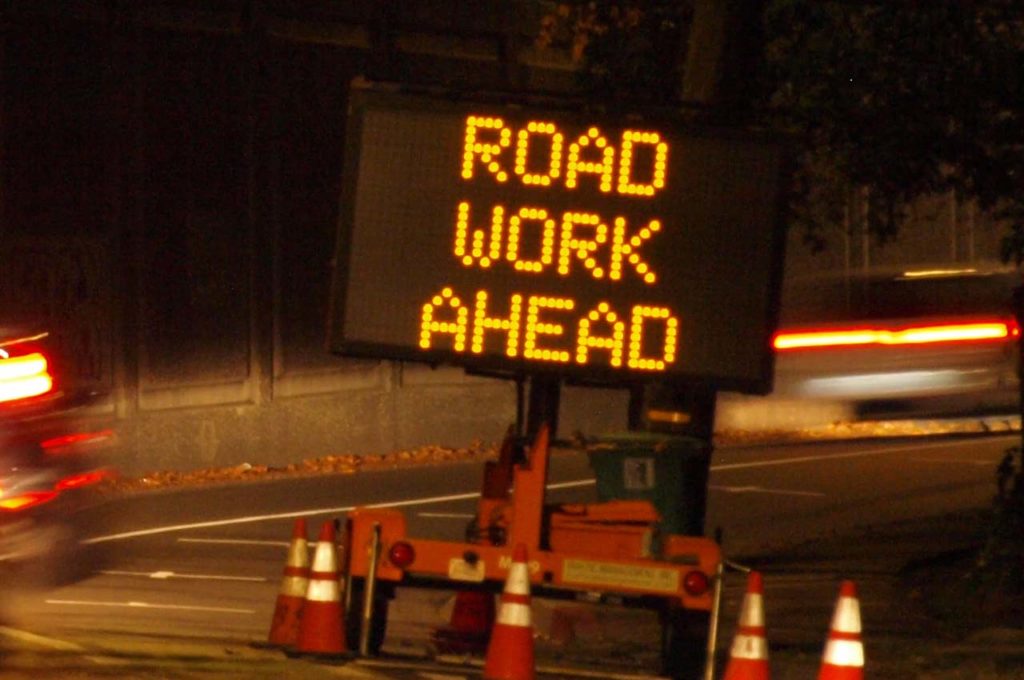 Drivers will encounter traffic disruptions on the following state roads in Okaloosa and Walton counties as crews perform construction and maintenance activities.
Okaloosa County:
State Road (S.R.) 20 (John Sims Parkway) Resurfacing Project – Drivers will encounter intermittent east and westbound lane closures from Edge Avenue to west of the Rocky Bayou Bridge Sunday, Sept. 18, through Thursday, Sept. 22, from 9 p.m. to 6 a.m. for median widening and sidewalk construction activities.
Brooks Bridge Replacement Project – Drivers may experience the following traffic impacts Sunday, Sept. 18 through Saturday, Sept. 23, from 9 p.m. to 5:30 a.m. as crews perform pre-construction activities. 

U.S. 98 east and westbound alternating and intermittent lane closures between Perry Avenue and Pier Road.  
Santa Rosa Boulevard east and westbound alternating lane closures from east of Amberjack Drive to Ross Marler Park.  
Intermittent shoulder closures on Brooks Street, between Perry Avenue and Florida Blanca Place, and on Business Access Road.
S.R. 85 Improvements from U.S. 90 to Commerce Drive – Crews will be reconstructing portions of existing sidewalk ramps to ensure they are Americans with Disabilities Act compliant, and conducting various sidewalk and drainage improvements, from just south of Long Drive to Stillwell Boulevard. This work will require nighttime closures of the S.R. 85 outside lanes Sunday, Sept. 18 through Thursday, Sept. 22 from 9 p.m. to 5 a.m. During the closures, drivers will be able to access side streets from the outside travel lane.
Walton County:
U.S. 98 Widening from Emerald Bay Drive to Tang-O-Mar Drive – Drivers will encounter intermittent and alternating east and westbound lane closures, Monday, Sept. 19 through Thursday, Sept. 22, from 8:30 p.m. to 5:30 a.m. These closures are required for asphalt paving, thermoplastic striping and work list items. One travel lane in each direction will remain open at all times.
U.S. 98 Resurfacing Project from Village Road to east of U.S. 331– Drivers may encounter intermittent closures of the U.S. 98 east and westbound outside shoulders to allow crews to widen existing turn lanes between Village Road and U.S. 331.  Additionally, shoulder closures will continue as crews construct the new U.S. 98 westbound turn lane at Don Bishop Road, with a speed limit reduction to 35 mph. The turn lane construction is expected to continue through late-September 2022.
All activities are weather-dependent and may be delayed or rescheduled in the event of inclement weather, according to FDOT. Drivers are reminded to use caution, especially at night, when traveling through a work zone and to watch for construction workers and equipment entering and exiting the roadway.
PUBLIC SAFETY
OCSO investigating drowning in Destin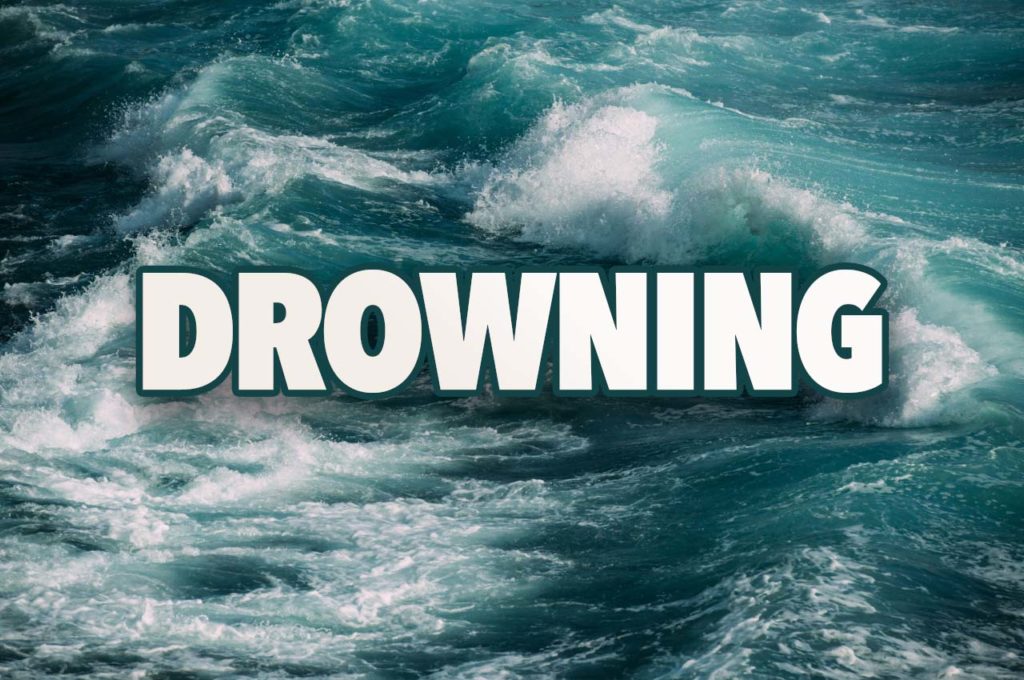 The Okaloosa County Sheriff's Office is investigating the apparent drowning of a Texas visitor on Sunday, September 18, in Destin.
According to the OCSO, the 81-year old victim was seen entering the water behind Sandprint Circle shortly before 11am and was located approximately 10 minutes later floating face down.
The man was pulled from the water and lifesaving measures were immediately taken, however he was declared deceased a short time later at a local emergency room.
A MESSAGE FROM THE WOMEN'S EXPO
2022 Women's Expo on Okaloosa Island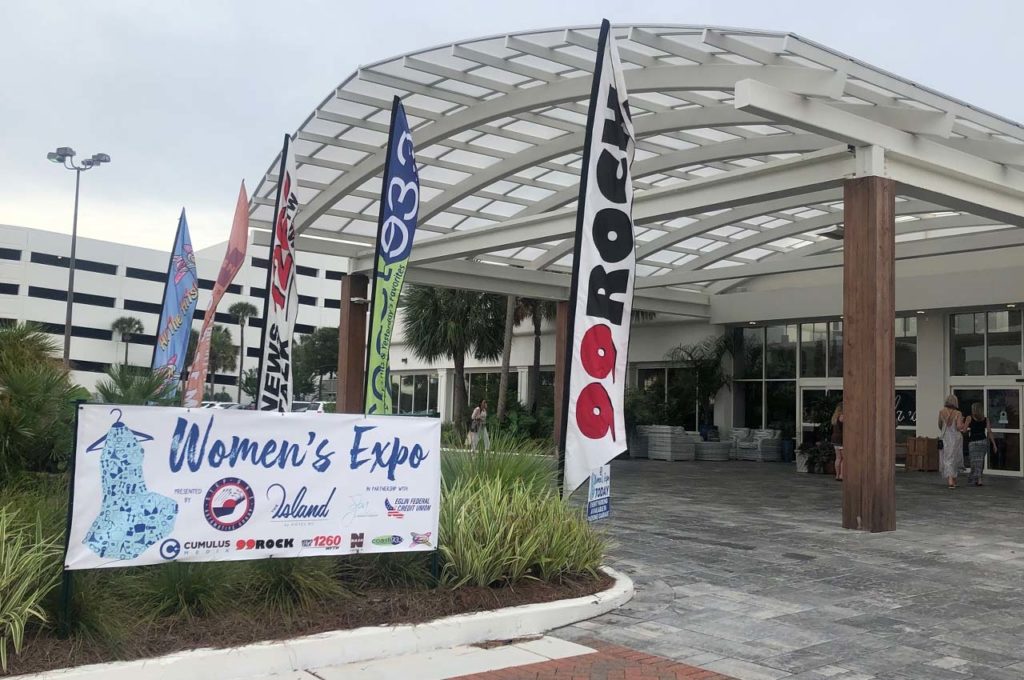 All women are invited to the 2022 Women's Expo on Okaloosa Island. This FREE event will take place on Saturday, October 1, 2022 and will celebrate women from 11am-3pm at The Island Resort.
From health to home, beauty and skincare, massage, fitness, fashion, finance and more, businesses catering to women will be on-site for the event.
Hundreds of dollars in prizes will be awarded, and the first 300 ladies in attendance will receive a goody bag.
Craft cocktails, mimosas, and food will be available for purchase.
For more information about the Women's Expo, call 850-243-2323 or visit
womensexpoec.com.
NOW OPEN
Pink Coyote Dessert serving homemade ice cream and baked goods in Destin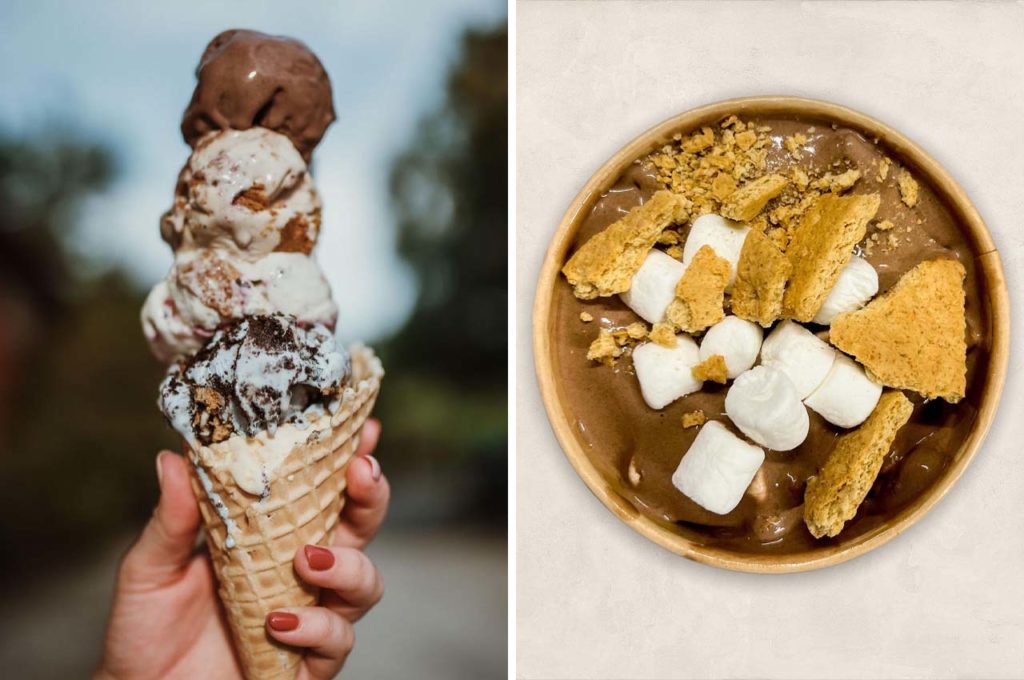 Imagine taking ice cream to the next level using handcrafted recipes, locally-sourced ingredients, and homemade mix-ins.
That is exactly what Tarra Wixom Destin did when she and her husband, Parker, created Pink Coyote Dessert Company, an ice cream and sweets shop in Destin, Florida.
Pink Coyote is located where Dewey's Snoballs is, next to Dewey Destin's Seafood Restaurant on the Choctawhatchee Bay.
The whole operation came with the idea of growth.
"We knew we were going to expand from just snoballs," explains Destin. "Snoballs are delicious and wonderful and amazing, but they're a seasonal treat. Usually in November and December, you're not wanting to devour a snoball."
Destin started making ice cream over 15-years-ago at her first job in high school where she was in charge of ice cream production at a tourist destination in Colorado. That's part of how she came up with the name Pink Coyote.
"I'm from back west, from Colorado," she added. "To me, it is an homage of where I came from and it's also whimsical and fun."
With the exception of a few items that are obviously store-bought (think Oreos), everything at Pink Coyote is homemade from recipes that Destin created herself. She makes all the baked goods, pastries, frostings, and swirls that go into the ice cream.
"I prepare the jamberry swirl from whole berries," she explained. "It takes a day of macerating fruit and sugar, and then I puree it. Even the milk is locally sourced. We buy our milk from Florida dairy farming families that don't use hormones."
What doesn't go into the ice cream are the extra stabilizers and preservatives that you get with more widely-distributed industrial ice cream.
Non-dairy ice cream is also on the menu.
"I always have at least one flavor made from an alternative milk such as coconut or oat milk," she said. "I try to avoid the nut milks and sometimes it'll be a sorbet which is just fruit, sugar, and water."
In addition to the flavors always available – Chocolate, Very Vanilla, Cookie Monster, and Berry Cobbler – there will soon be seasonal flavors for the fall.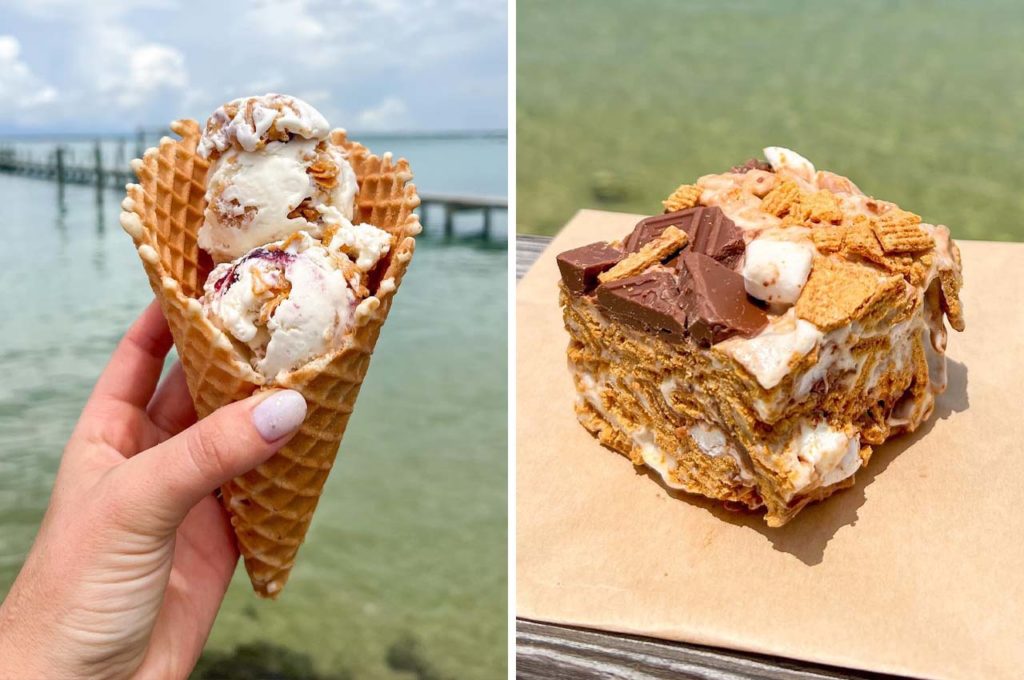 Pink Coyote offers a line of baked goods. They carry pastries, bars, and giant cookies. "They aren't precision-decorated," she explains. "They're more rustic and toothsome, really just decadent and delicious."
This winter, as things slow down, the snoball stand will close, but there will be ice cream in the form of pint drops and Scoop Saturdays, as long as the weather cooperates.
Pink Coyote Dessert Co. will release a holiday pint drop around Christmastime that you can order and pick up at the stand. Destin says they will have some really fun holiday flavors to get you through next spring when they reopen daily.
They will also take a limited number of baked goods orders this winter such as the popular cookie box. As they reach capacity, they will stop taking custom orders, but there will be an expanded selection on Scoop Saturdays.
Destin laughed as she recalled one of her favorite reviews from a recent customer.
"The person said that everything was as if a 100-year-old grandma in Italy had made it at home and then tried to do her own version of Ben and Jerry's," Destin said. "That's what I'm going for. It is made by hand; it's something you're familiar with, but improved. It's a taste that throws you back to your childhood and those awesome memories of going to get ice cream with your grandparents or your parents, people that you love."
Destin says it's more than dessert, though – it's an experience.
"I always think about people and what they are going to sit and talk about when they're enjoying this ice cream without a worry in the world," she added.
Pink Coyote Dessert Company (9 Calhoun Avenue – Destin FL) is currently open 7 days a week, 12-8:00pm, until the end of October.
After that, holiday hours will be based on weather.
Check social media channels for announcements on flavors and hours.
OK, that's all I have for you this morning! I hope you have a great Monday!
p.s. What did you think of this morning's newsletter? Hit the reply button and let me know!
Published with ♥ by Get The Coast.
Did someone forward you this email? Subscribe here.
124 Eglin Parkway SE Fort Walton Beach, FL 32548