September 20, 2022
|
Reading time:
11 mins
TOGETHER WITH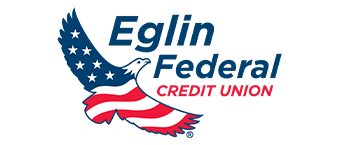 Good morning!
Have you ever been to the iconic Swizzle Stick Martini Bar on Okaloosa Island? It's a local favorite and something you don't want to miss in this morning's newsletter.
Let's get to the news you need to know.
COASTAL CLEANUP
International Coastal Cleanup a success at The Boardwalk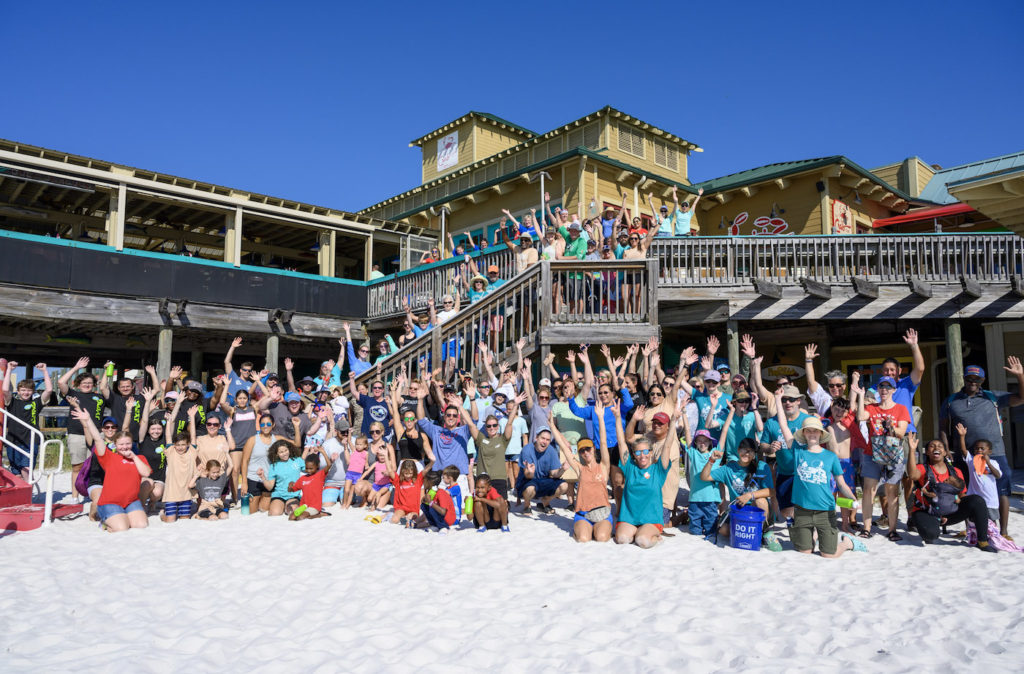 This past Saturday, Saltwater Restaurants and Destin-Fort Walton Beach Tourism hosted the International Coastal Cleanup at various locations around Okaloosa County, and it was a huge success.
According to the Okaloosa County Public Information Office, 544 volunteers removed 750 lbs of trash including 8,000 cigarette butts from 6 area beaches.
Other than cigarette butts, most common items cleaned included bottle caps, plastic straws and plastic wrappers.
To put that into perspective, during the most recent event, volunteers removed over 2,000 pounds of garbage and over 1,000 cigarette butts.
If you would like to get involved with an upcoming cleanup or learn more about the Leave No Trace initiative, click here.
SPONSORED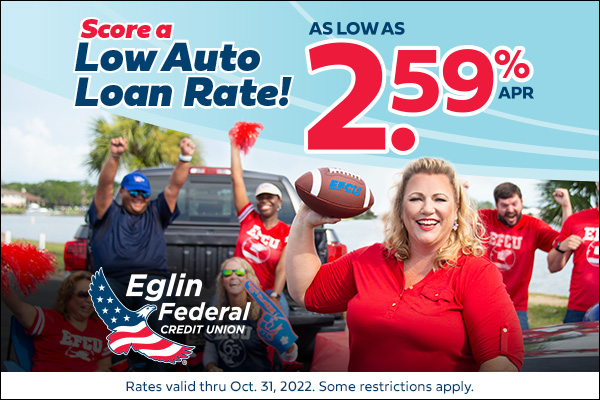 Score a low auto loan rate!
Financing your next auto purchase with Eglin Federal Credit Union is quick and easy. EFCU offer low rates and flexible terms to meet your needs.
ART+CULTURE
Applications now open for Main Street DeFuniak Springs 2022 Veteran's Banner Program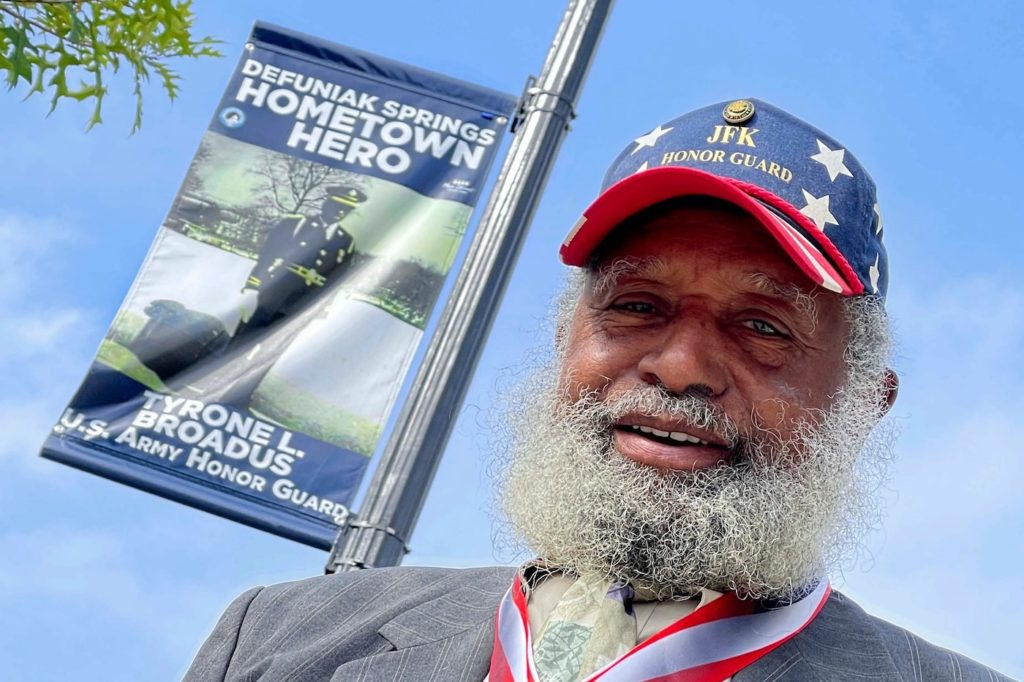 Main Street DeFuniak Springs and the City of DeFuniak Springs Beautification & Tree Board have partnered to honor past and present service men and women through their 2022 Veteran's Banner Program.
Applications are due Friday, September 30, 2022, by 4:00 p.m.
Cost to participate is $80.00.
To qualify for the Veteran's Banner Program, the following criteria must be met:
The honoree is a present or past member of the United States Armed Forces.
The honoree is a current or deceased resident within Walton County.
The honoree's discharge from military service was not dishonorable.
The right of use of the honoree's name, military service information and photograph submitted with the application must not have been assigned or transferred to another person.
Once approved, the applicant must submit a photograph of the nominee in uniform (5X7 or larger or digital image of resolution 300 dpi or greater).
Digital applications can be completed online at https://mainstreetdfs.org/veterans-banner-program/. Physical applications can be picked up from:
Main Street DeFuniak Springs, 694 Baldwin Avenue, Suite 4, DeFuniak Springs, FL 32435
City Hall, 71 US-90, DeFuniak Springs, FL 32433
Fisher's Pharmacy, 688 Baldwin Ave, DeFuniak Springs, FL 32435
Soiree, 804 Baldwin Ave, DeFuniak Springs, FL 32435
If approved, applicants will be invoiced for payment of the banner. For more information on this program, please contact Chelsea Blaich at Director@MainStreetDFS.org or call (850) 296-9051.
LOCAL FAVORITE
The Swizzle Stick on Okaloosa Island closing end of month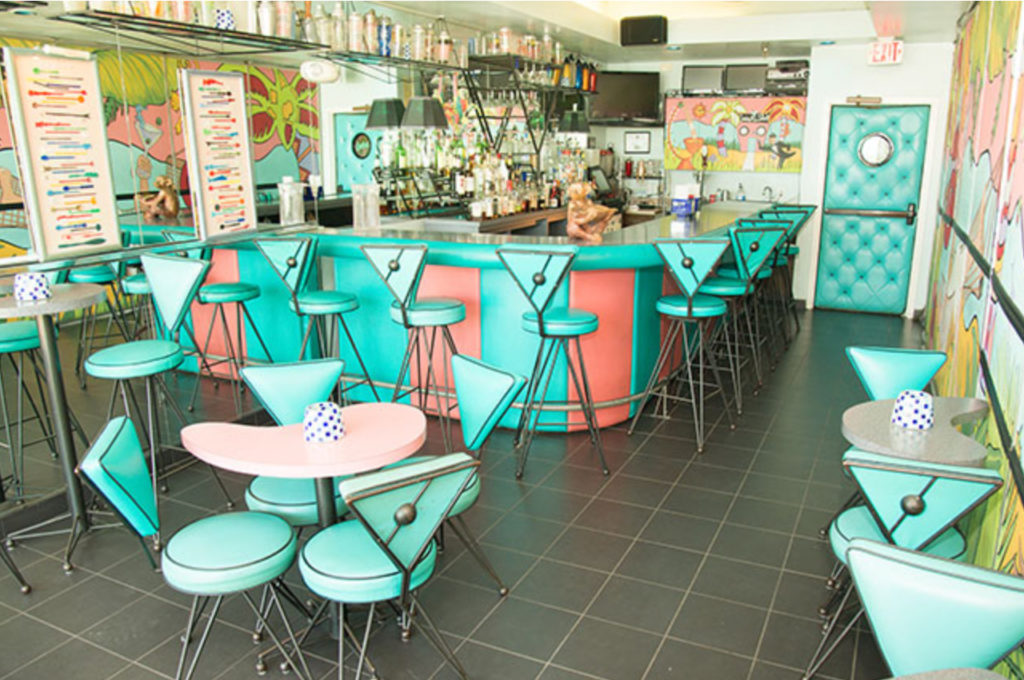 The Swizzle Stick Martini Lounge, located inside the Best Western on Okaloosa Island, is a local favorite with a funky vibe and known for their chocolate martinis.
Sadly, the Swizzle will close on October 2 as the Best Western hotel undergoes an extensive renovation.
The iconic bar has been on Okaloosa Island for nearly 24 years, and while it certainly serves hotel guests, it has been a place that locals call home.
This throwback bar is known for their swanky martinis including the classic and dirty martini. But they also have a lot of originals like the popular Chocolate Martini, a dessert-type drink made with Stoli vanilla, Godiva chocolate liqueur and Bailey's. It is then shaken and topped with whipped cream and chocolate chips.
And then there is the signature Monkey Martini with a cherry on top.
Every martini that you get comes with a swizzle stick on top, and the bar as their very own custom swizzle sticks that they use. There is also a large collection of swizzle sticks that hang on the wall as decoration.
During a 2018 interview with Get The Coast, bartender Danielle Cowart told me that the owner of the bar has been collecting swizzle sticks his entire life. She said that his family started collecting them and he just continued on with the tradition. And that's where the bar gets its name from.
Back in March, we broke the news that OTO Development had acquired Best Western Fort Walton Beach and that a major renovation was planned for the waterfront property.
Built in 1998, Best Western Fort Walton Beach comprises six floors and 100 guestrooms, 60 of which feature balconies overlooking the Gulf.
The hotel is closing on Sunday, October 2 to begin the full renovation. The project is slated for completion in time to open for the Spring 2023 season.
As for the Swizzle, Get The Coast reported that the space (along with the tiki hut) would be enhanced into a full-service restaurant with an "activated lounge experience." No other details have been released at this time.
However, there is still time to get down to the beloved Swizzle Stick! With live music nightly, Happy Hour daily from 4-7pm, Ladies Night on Tuesdays and Martini Night on Wednesdays, this will be your last opportunity to enjoy a local fave.
Swizzle Stick Lounge is open daily from 4 p.m. to closing.
TRAVEL
Destin-Fort Walton Beach Airport officially opens new $11.4 million Concourse C with Allegiant Air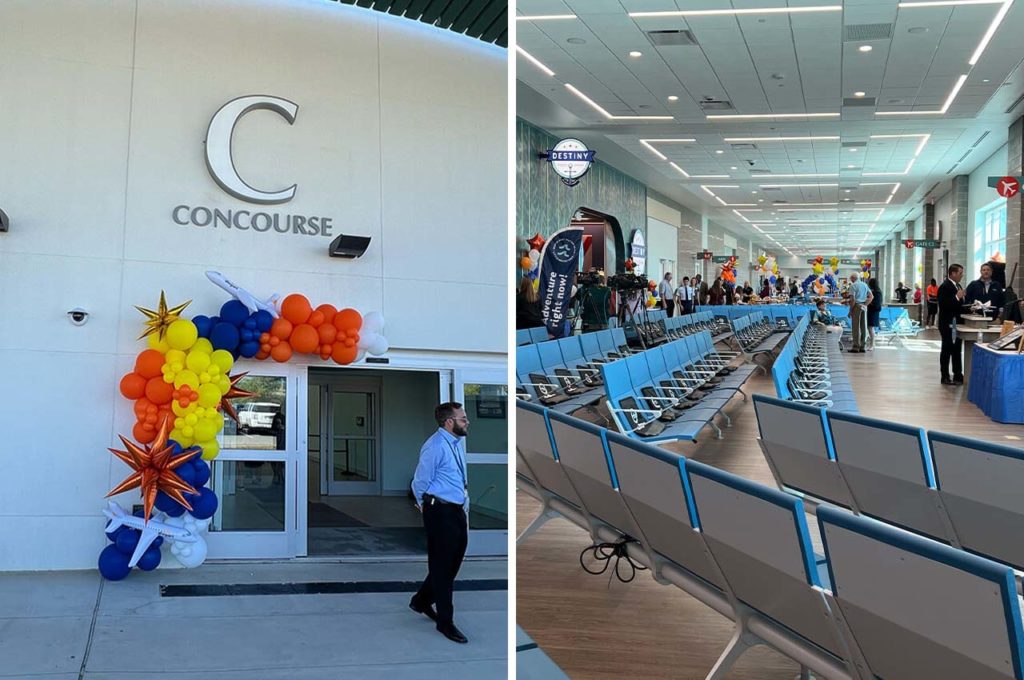 On Monday, September 19, 2022, the Destin-Fort Walton Beach Airport officially opened the new highly-anticipated Concourse C.
The new concourse saw a sizable investment from Allegiant Air to help with the expansion.
This morning, leaders from around the county gathered to celebrate the ribbon cutting.
The Destin Fort Walton Beach Airport is one of 22 joint-use commercial service airports in the country, and has seen tremendous growth over the years. This growth led to an investment from Allegiant Air that started back in 2016.
"No airline in the 65-year history of VPS has made the level of commitment that Allegiant Air has," said Airport Director Tracy Stage on Tuesday morning. "In 2016, Allegiant started service here to St. Louis & Cincinnati. Within two years, by 2018, Allegiant was providing service to 22 destinations and announced VPS as its newest space of operations."
According to Stage, this one expansion added 65 new jobs, a $49 million investment, year-round service and an anticipated $418 million in tourism revenue for the next three years.
The future would require much more capacity to meet the demands. Stage's team fast tracked numerous expansion plans that included parking lots on the north-end, to the taxiways on the south.
"A sub plan of our master plan was devised and Allegiant held no hesitation," added Stage. "In early 2019, Allegiant signed an agreement and funded over $11.4 million to construct this new Concourse."
The Airport completed the design and put the project out to bid the first week of March 2020. One week later, the entire airline industry collapsed with the onset of the pandemic.
"Within a month, our County Commissioners opened the beaches and families flock to Destin-Fort Walton Beach," praised Stage. "We more than recovered and the team collectively made the decision to rebid the project. We saved over $1 million in the re-bid and Allegiant decided to proceed with the build-out of the entire five gate Concourse design."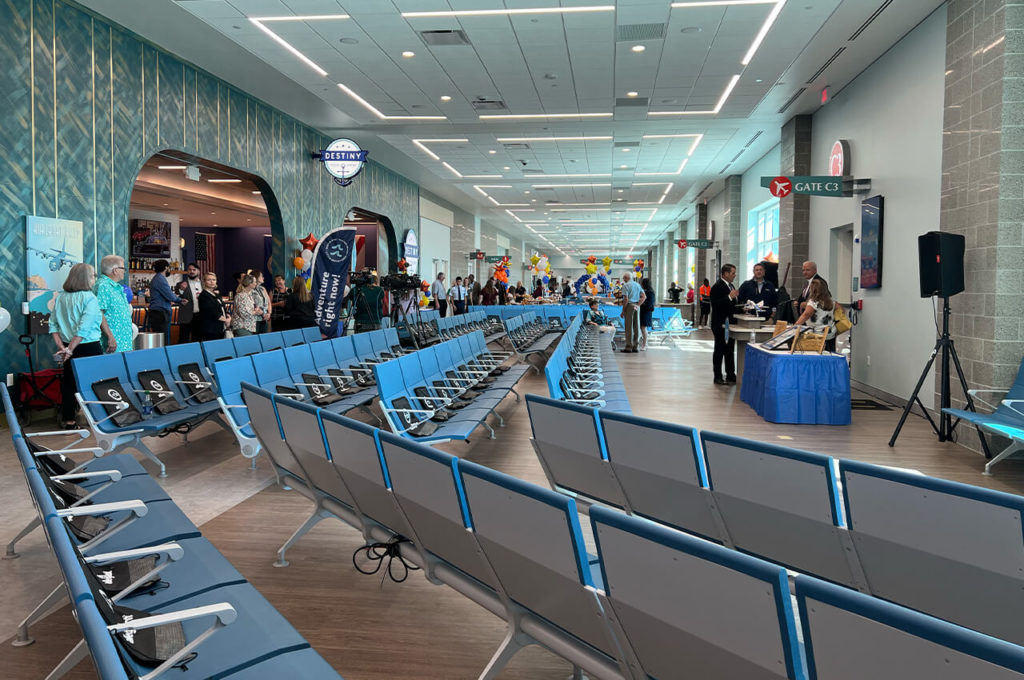 To date, over the past 5 years, over 9.3 million passengers have traveled through Destin-Fort Walton Beach Airport. Stage says that 2.6 million (27% of the total passengers) are from Allegiant Air.
Allegiant services roughly 130 airports throughout the country. This partnership with Destin-Fort Walton Beach Airport is one of a kind for the airline.
"There's a reason for that," said Keith Hansen, Vice President – Airport & Government Affairs at Allegiant. "It's the leadership of this county and the individuals that you have working here. I think, in many ways, you're the luckiest county in America."
According to Hansen, when Allegiant started talking about flying to the Panhandle, they weren't exactly sure where to go.
"We're from Las Vegas, the gambling capital of the world," he said. "We place bets out there and I think the safest bet we ever made in our company was to bet on this destination. You've got something here that is incredibly special. When people come to the destination, they can't get enough of it and they keep coming back."
Hansen said that Allegiant was shocked with the traveling into Destin-Fort Walton Beach, and what started with just a couple of flights soon wasn't enough.
"We had to add more planes and then pretty soon the other Concourse wasn't enough," he added. "That's how we ended up here today with this beautiful new building and we couldn't be more thrilled to be here.
The new Concourse C features:
5 new gates
Dunkin' Donuts
Multiple food and beverage options
Gift store
Large bar area
"Allegiant, with over 35 destinations, plus the other carriers that are present, are bringing a lot of tourists to Okaloosa County," said Chairman Mel Ponder. "I've always said that we have a spirit of hospitality over our area and when visitors travel here by air, this airport is their front porch."
OK, that's all I have for you this morning! I hope you have a great Tuesday!
p.s. What did you think of this morning's newsletter? Hit the reply button and let me know!
Published with ♥ by Get The Coast.
Did someone forward you this email? Subscribe here.
124 Eglin Parkway SE Fort Walton Beach, FL 32548