TOGETHER WITH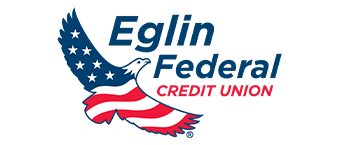 Good morning!
On Friday, September 24th, four F16 fighter jets from Eglin Air Force Base will fly over Crestview High School's stadium after the National Anthem is performed. This flyover will be in honor of POW/MIA Recognition Day and serve as a visual representation of appreciation to our community and military.
The event will include a special presentation and guest speaker before the flyover. Choctaw vs Crestview kickoff is at 7pm.
RECORD BREAKING
Baker football star breaks state record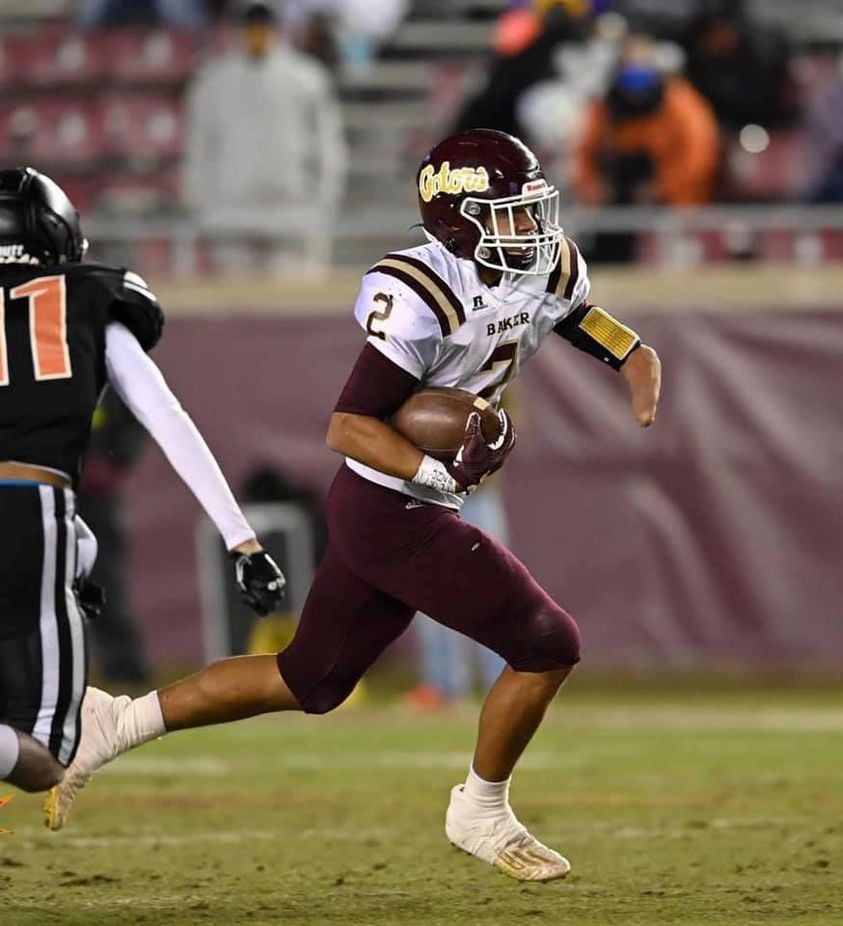 On Friday, September 17th, Baker School's Kayleb Wagner broke the state of Florida's single game rushing record that has held strong since 2012.
Kayleb rushed for 542 yards and 6 Touchdowns on 25 carries in Friday night's 49-48 win over South Walton.
Derrick Henry set the old record in 2012 with 502 yards on 45 carries.
👏👏👏
SPONSORED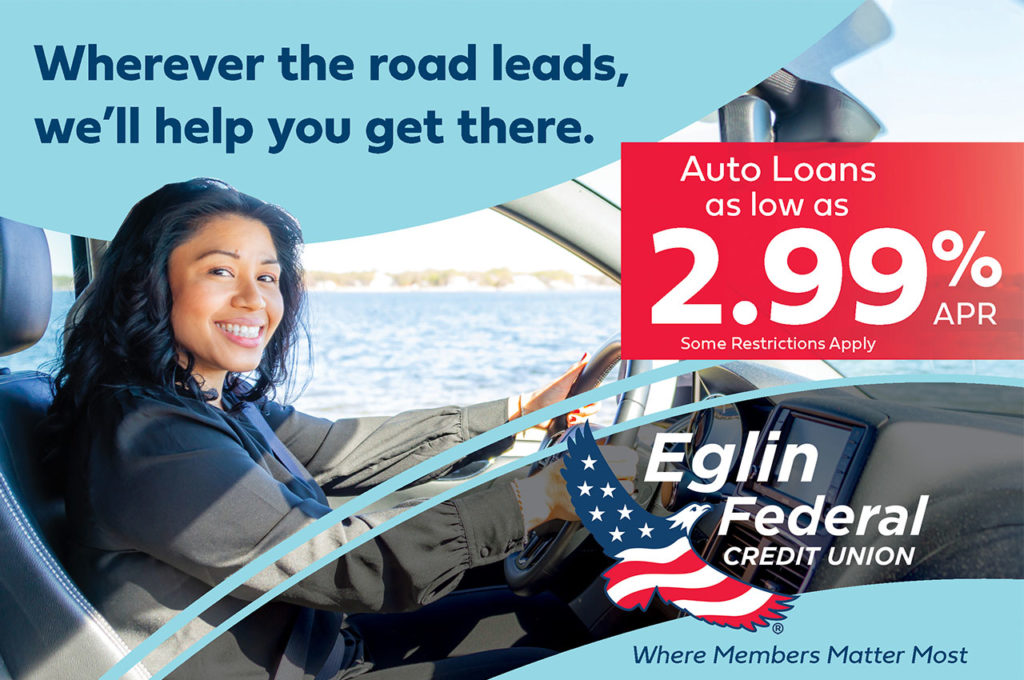 Wherever the road leads, Eglin Federal Credit Union can help you get there!
Current auto rates are as low as 2.99% APR for up to 66 months on new or used vehicles (some restrictions apply).
GOLF
$1.5 million irrigation replacement coming to FWB Golf Course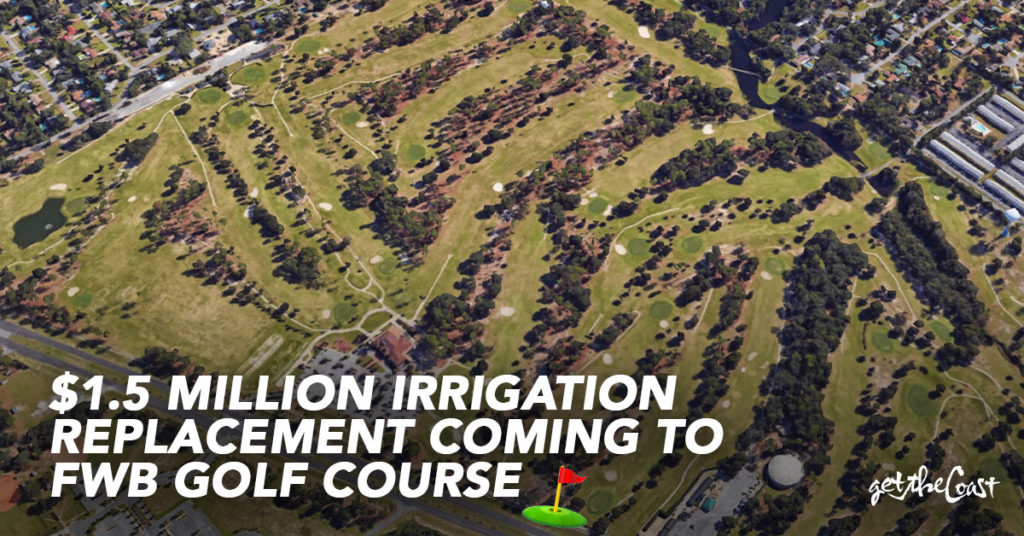 On Tuesday, September 14th, the Fort Walton Beach City Council approved (5-1) the $1.5 million irrigation replacement for the Fort Walton Beach Golf Course. This replacement is part of the Capital Improvement Program.
According to Recreation Director Jeff Peters, the existing irrigation system at the Fort Walton Beach Golf Club was installed in the 1960's.
The irrigation system serving the Pines Course and the front side of the Oaks Course consists of cast iron pipe.
The back side of the Oaks Course was developed in the 1990's and consists of PVC pipe.
According to Peters, due to the age and operating pressure of the system, the cast iron pipe experiences failures on a regular basis.
To offset the cost of the replacement, the Rec Department reduced the annual operating budget through personnel changes and proposed a tiered fee increase over the next two years.
Personnel Savings = $80,000:
Eliminating the Golf Course Irrigation Tech Position – $60,000
Converting One Full-Time Position to Two Part-Time Positions = $20,000
Tiered Fee Increase Structure:
Increase in Driving Range Fees from $2.00 per token to $3.00 per token effective October 1, 2021.
Tournament per Player Fee increase from $31.13 to $35.00 effective January 1, 2022.
Increase of $2.00 per round for all players starting April 1, 2022.
Additional increase of $2.00 per round for all players starting April 1, 2023.
Currently, the highest rate to play golf with a cart is $45 for non-members and $25 for members, according to Peters. After all of the fees are implemented on April 1, 2023, he says that the total round cost would be $49 for non-members and $29 for members.
As for the $1.5 million financing of the irrigation replacement, here's the breakdown:
Loan Term = 5 Years
Interest Rate = 1.55%
Prepayment Penalty = None after Year Two
Bank Fees = None
Peters says that the installation of the new irrigation system will occur in November or December to allow more contractors to submit proposals due to colder weather up north. This also results in less disruption during the high-volume timeframe of January-March when snowbirds are in the area.
Other components of the Capital Improvement Program include the installation of a pavilion between Holes 1 & 18 for tournaments, receptions, and other events, as well as a restroom on the backside of Hole 11 on the Pines Course.
The demolition of the old buildings off of Country Club Avenue are scheduled to be removed in the next few months, according to the city.
SEA TURTLES
Gulfarium CARE Center releases 131 loggerhead hatchlings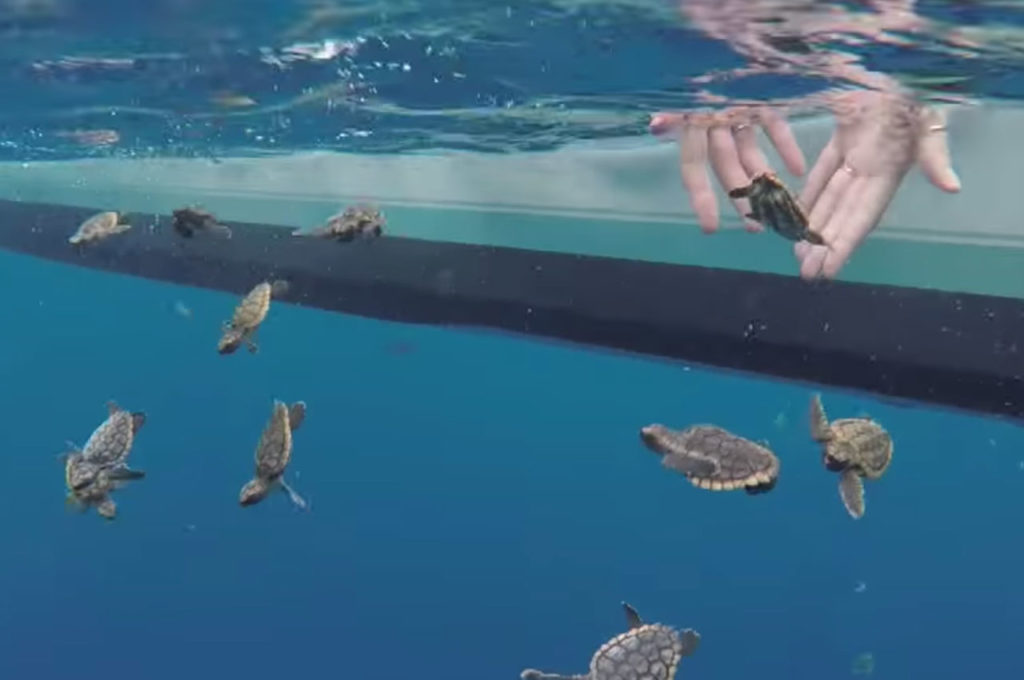 131 loggerhead sea turtle hatchlings were released into the Gulf of Mexico on Tuesday morning. The Gulfarium CARE Center teamed up with Benthic Ocean Sports to set out on a long offshore boat ride to find weedlines to release the turtles.
These hatchlings arrived at the C.A.R.E. Center following the severe weather caused by Hurricane Ida.
"Because of Hurricane Ida, we were actually housing 133 loggerhead hatchlings," said Tabitha Siegfried, CARE Center Stranding Coordinator. "After a 24-hour period of having hatchlings in rehab, we have to do an offshore release. So we'll take them on a boat, find what's called a weedline or a patch of Sargassum, and then we'll drop them there."
According to Siegfried, that's where the hatchlings would be naturally found if they were to hatch and crawl out there themselves.
Dig Deeper: The City of Destin has ordered over 500 flashlights to help protect the sea turtles by making these red-hue flashlights free to the public.
INTRO HEADER
'Beer Dinner' to benefit local family with unexpected medical bills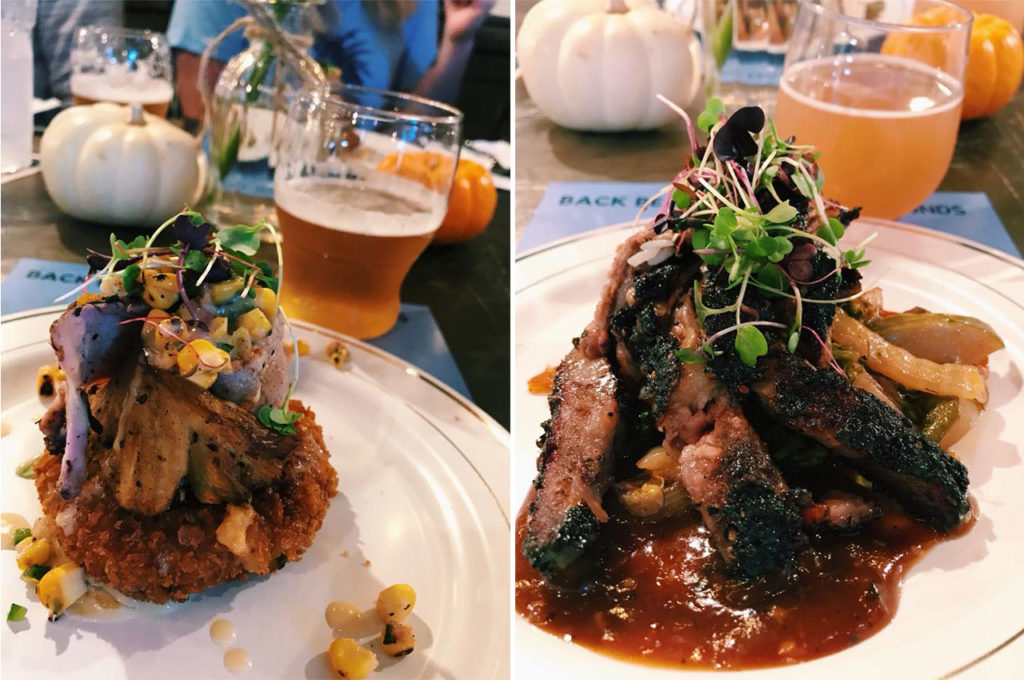 On Thursday, October 14, Back Beach Barbecue and Idyll Hounds Brewing Company will host a Beer Dinner to benefit the Gould Family.
The dinner will feature a collaboration of craft brews and various barbecue options.
The Gould Family Is a local family of four who are facing unexpected medical bills for their 4-year-old daughter, Kyla. According to a press release, a three-inch mass was discovered on Kyla's brain and she now must undergo multiple surgeries in order to have it fully removed.
To help with the long recovery, the owners of Back Beach Barbecue decided to do whatever they could to give back and support this family.
The dinner will include:
A four-course meal prepared by Back Beach Barbecue Pitmaster Shane Kirkland. Each dish will be accompanied by a specially selected beer by Idyll Hounds Brewing Company.
The menu features various specialty meats including lamb, andouille sausage, and filet, along with seafood including diver scallops, blue crab, and lobster.
Tickets are on sale for $125 and can be reserved by calling the restaurant at 850-249-0822.
SUPPORTING SCHOOLS
Gulf Power drops $100,000 on Northwest Florida schools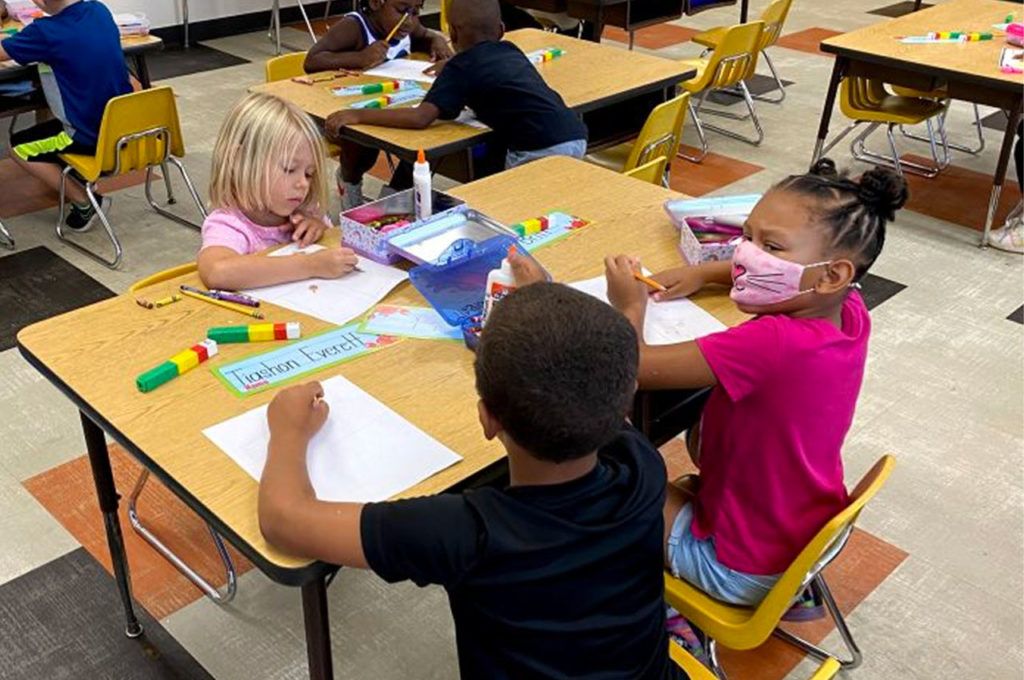 Seven school districts in Northwest Florida will receive grants from the Gulf Power Foundation, totaling $100,000 to support education efforts throughout the region.
For the Santa Rosa County School District, the Gulf Power grant will fund 15 different teacher grants ranging from artistic literacy to career/technical education and STEM education.
"We are thrilled to receive this grant," said Cathy Purdon, executive director for the Santa Rosa Education Foundation. "Our Foundation will use the Gulf Power grant to provide innovative classroom projects that motivate students and increase achievement."
The following education foundations or school districts were grant recipients in 2021:
Santa Rosa Education Foundation — $15,000
Okaloosa Education Foundation — $20,000
Walton Education Foundation — $15,000
Holmes/Washington/Jackson County school districts — $30,000
Bay Education Foundation — $20,000
For Walton County, the 17 schools and more than 10,000 students will see this grant directly impact the classroom. The Walton County Foundation uses grants like this in their classroom grant program, distributing the funds to 53 classrooms in 2021-2022.
"This money goes directly into helping our teachers help our students," said MH Carr, executive director for the Walton Education Foundation. "The focus is on making a positive impact on the academic achievement of students in the Walton County School District."
The grants will provide support for students in reading, career/technical education and STEM initiatives, with a focus increasing graduation rates.
"Gulf Power's mission will always remain to support our communities and help it grow," said Sandy Sims, executive director for the Gulf Power Foundation. "Our children's education is one of the biggest areas we can help with in Northwest Florida. After all, a strong education helps build a strong community."
OKALOOSA SCHOOLS
Governor DeSantis holds Roundtable in Niceville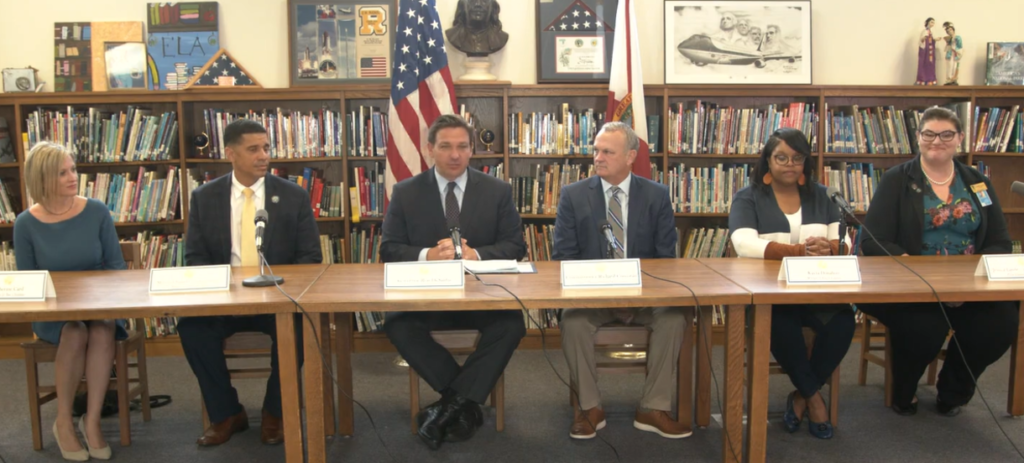 Yesterday, Governor Ron DeSantis held a roundtable discussion at Ruckel Middle School in Niceville regarding Florida's transition from the FSA to progress monitoring. 
He was joined by:
First Lady Casey DeSantis
Florida Education Commissioner Richard Corcoran
Okaloosa County Superintendent of Schools Marcus Chambers
Teachers and parents of children in Okaloosa County Schools.
"In Florida we have had the FSA for many years, a lot of effort goes into this test each year, both on the actual test and the preparation for it," said Governor Ron DeSantis. "Over the past few years, we have been able to expand our ability to use modern tools to measure progress and achievement, while also course correcting where individual students may need additional support. With the FSA, if a student is struggling, the school year is already over, and you cannot modify instruction to meet that student's needs. With progress monitoring, you have streamlined periodic assessments, which will be more student, parent, and teacher friendly while reducing test time by 75 percent."
"I was proud to join the Governor again today as we move to new heights for education in our state," said Commissioner Richard Corcoran. "We're in 2021, we have algorithms for everything under the sun. As the Governor says, certainly we can be smarter, faster and more efficient."
"This is something that is welcome, and something that is needed," said Okaloosa County Superintendent of Schools Marcus Chambers. "Here in Okaloosa, we've been proponents of progress monitoring and will continue to do so. For us, progress monitoring helps us drive instruction, it helps us with professional development, and it helps us make sure the initiatives we put in place are things that will really make a difference in the lives of kids. To be able to have progress monitoring along the way is a game changer. We are not waiting until the end of the year, we are not waiting until the end of the semester, we will be able to make adjustments in real time."
"With progress monitoring, it's going to give us the opportunity to meet our students where they are and not expect them to just come in with certain standards," said Jessica Landry, 5th Grade Teacher at Plew Elementary School and Okaloosa County Teacher of the Year. "In my classroom I've been able to use progress monitoring in the past to individualize my instruction. I've been able to intervene for students who need more support. This is a step in the right direction."
"As a parent, first and foremost my kids are the absolute priority," said Catherine Card, mother of two children in Okaloosa County schools. "When my daughter was doing extremely well in math, her teacher recognized this, and put her in a higher math class. She really appreciates having this opportunity to feel challenged and have real tools to succeed. Progress monitoring, it makes sense. It's a win-win, whether your child is doing really well or needs some help getting back on track."
"One of my sons was doing very well in math, and progress monitoring was able to capture that so he wouldn't be in classes he doesn't need to be in and can be challenged," said Kayra Donahoo, mother of five children. "With my high school kids, progress monitoring has been able to say, 'This child is not where they need to be,' so [it helps us identify] how can we work together and get that child where he needs to be and point out where the struggle is coming from. As a parent, progress monitoring gives us a starting point to build upon and work together with teachers."
By creating the F.A.S.T. Plan, DeSantis says that Florida will become the first state in the nation to fully implement progress monitoring instead of end-of-year standardized testing, and fully eliminate common core.
MO' READS
What else we are reading this morning
OKALOOSA: Timberview Helicopters is seeking $10 million in damage compensation from Okaloosa County after the county terminated their operating agreement with the sightseeing operator. We knew a lawsuit was coming. Here are the details.
BURGLARIES: Investigators are trying to identify two men believed to be involved in a series of auto burglaries reported throughout Okaloosa and Walton counties during the weekend. Have you seen them?
Ok, that's all I have for you this morning. Hope you have a great Tuesday!
Jared
p.s. What did you think of this morning's newsletter? Hit the reply button and let me know!
Published with ♥ by Get The Coast.
Did someone forward you this email? Subscribe here.
124 Eglin Parkway SE Fort Walton Beach, FL 32548