September 23, 2022
|
Reading time:
12 mins
TOGETHER WITH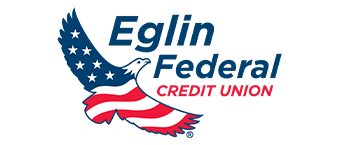 Good morning!
Last night, Mykel Gordon, the Fort Walton Beach Chick-fil-A employee whose heroic actions stopped a woman from getting carjacked, threw out the first pitch during the Pensacola Blue Wahoos playoff game.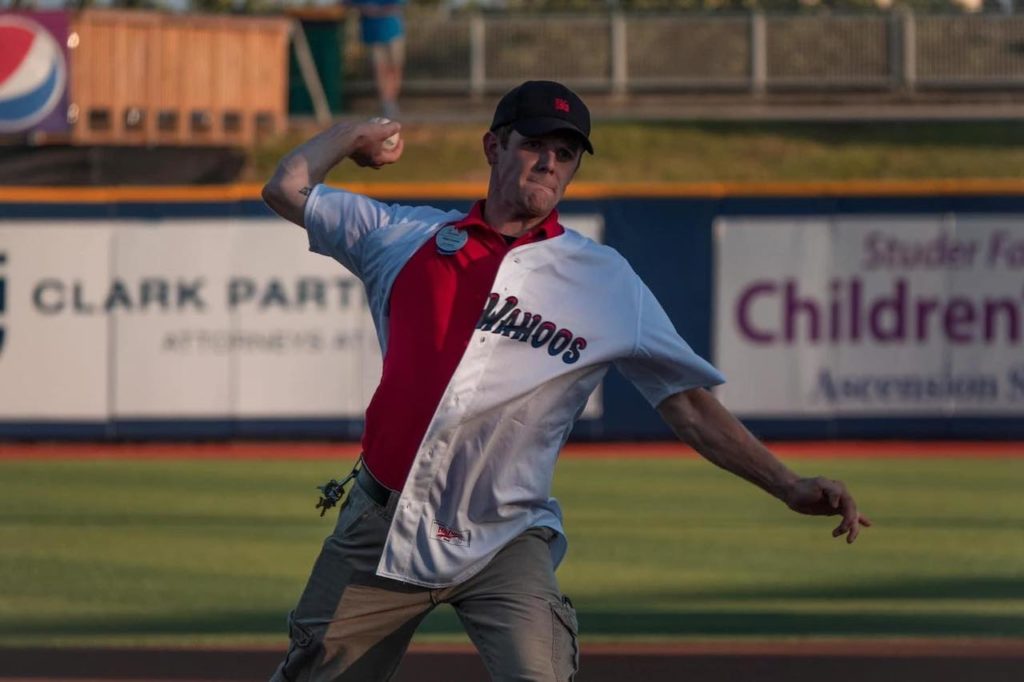 According to WEAR Channel 3, Florida Governor Ron DeSantis even called Gordon on Thursday to talk about his heroic actions.
Let's get to the news this morning…
THINGS TO DO
Annual "Women in Science" Conference at the Northwest Florida State College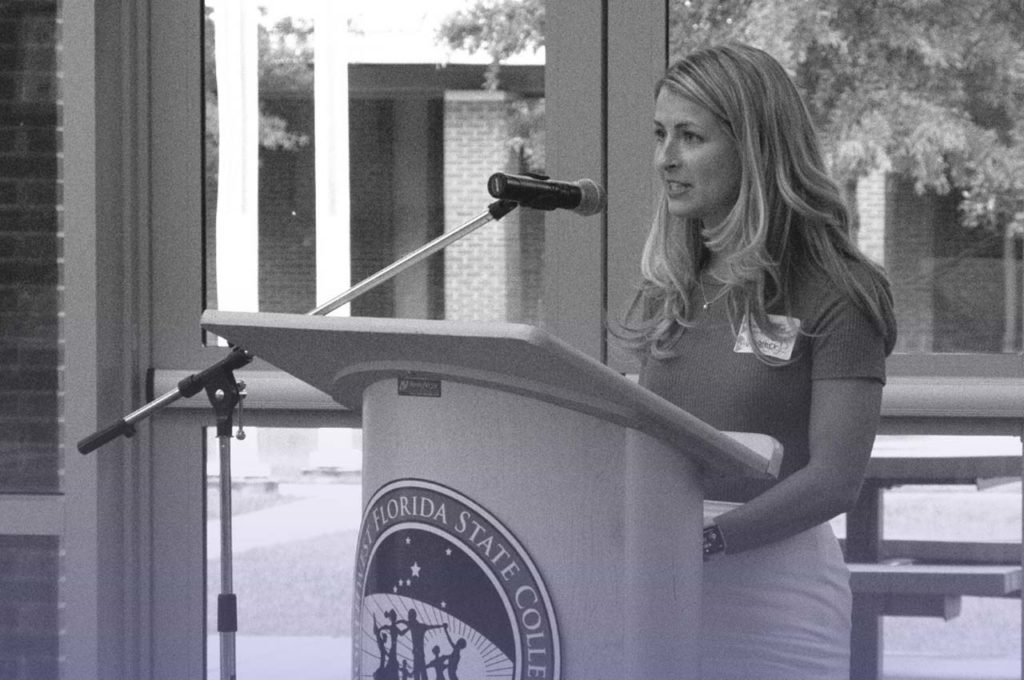 On Thursday, September 29th, the annual "Women in Science" event will be held at the Northwest Florida State College Raider Cafe (Building 400) from 5:30 – 7:30 p.m.
The event is a celebration of women in all STEM fields and is hosted by the Emerald Coast Science Center and BAE Systems. The evening will consist of presentations from speakers such as,
Kate Tobin, Journalist and Video Producer
Sarah Cottrell, Manufacturing Manager at BAE Systems
Karen Reid, Board Certified Behavior Analyst, Mental Health Counselor, CEO
Caroline Stewart, Chief Nursing Officer at HCA Florida Fort Walton-Destin Hospital
Elaine Williams, Retired Engineer for the Department of Defense
All ages are welcome, especially middle and high school students looking to pursue a career in STEM. All speakers will be part of a panel discussion toward the end of the event to take questions from the audience.
This event is free for students and a $10 charge for adults. Ticket options are in-person and virtual. All attendees will need to register for tickets in order to ensure that the maximum available space is not exceeded.
Light refreshments such as food and drinks will be available and additional ticket information can be found here.
SPONSORED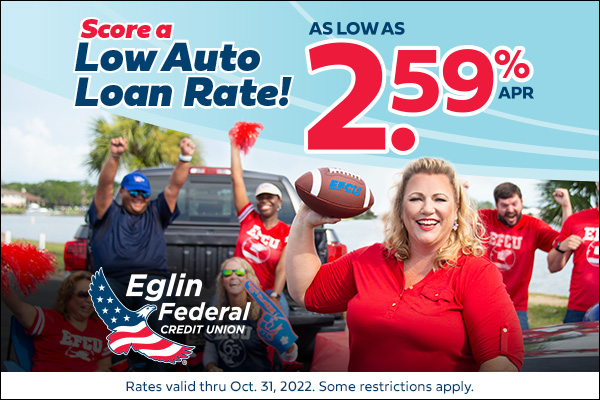 Score a low auto loan rate!
Financing your next auto purchase with Eglin Federal Credit Union is quick and easy. EFCU offer low rates and flexible terms to meet your needs.
THINGS TO DO
Decoration Crafting for Halloween at the Destin Library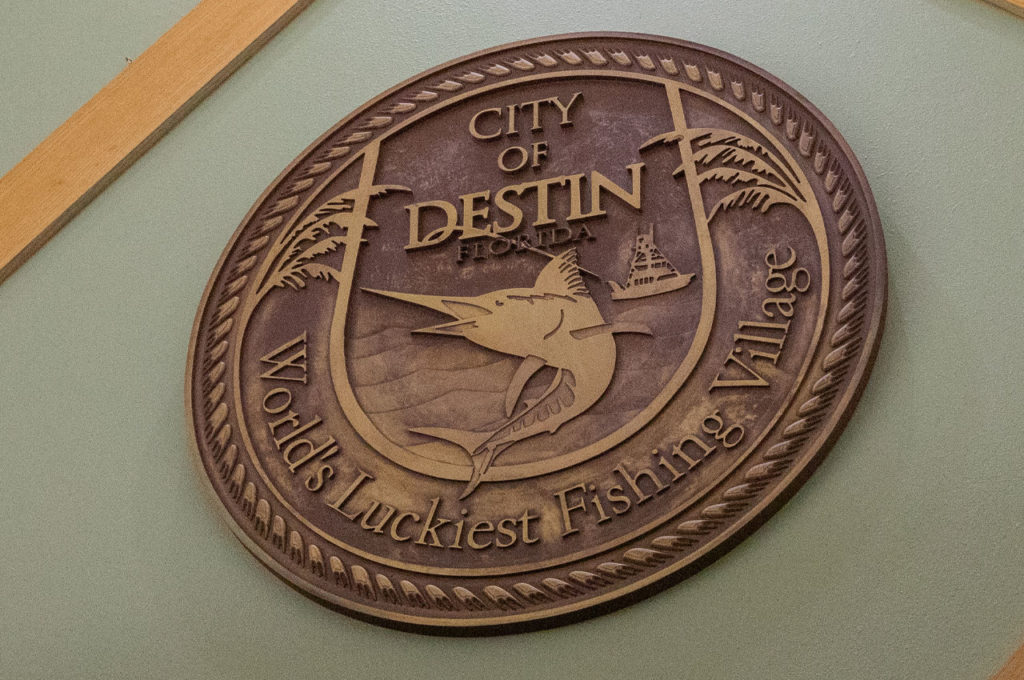 On Friday, September 30th at 6:00 p.m., citizens will have an opportunity to bring old or unused books with them to the Destin Library. The goal is to take these old or unused books and turn them into decorations for the upcoming Halloween season. 
Bringing books, however, is not required and will be provided for those who did not bring one. 
The program will last for 2 hours and is intended for those ages 12 and up. The library has also requested that participants register for the event to ensure that enough supplies are available for those who attend.
The event is part of the library's "Sustainable September Program," geared towards raising awareness for recycling and repurposing.
Additional questions can be answered by calling the Destin Library at 850-837-8572 or by sending an email to library@cityofdestin.com
PUBLIC SAFETY
Okaloosa Sheriff gives update on Regatta Bay shooting, domestic violence-related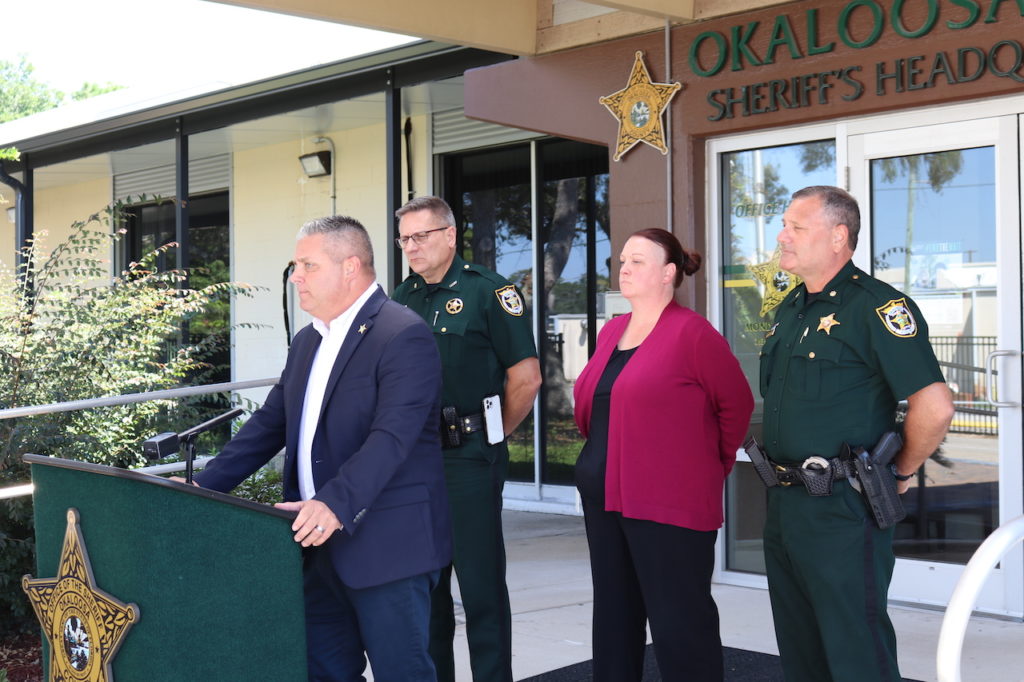 On Thursday, Okaloosa Sheriff Eric Aden gave an update on the officer-involved shooting that took place inside the Regatta Bay community in Destin.
Sheriff Aden praised the composure and training of two Okaloosa County Sheriff's Office deputies confronted by an armed man who fired shots during a domestic violence-related incident in Destin on Wednesday.
According to the OCSO, when the 45-year old suspect fired at deputies who had responded to the call of an armed disturbance at a home under construction on Sailmaker Lane, they returned fire.
The suspect was hit multiple times and died at the scene.
"First and foremost our deputies are safe. Our citizens are safe. They did an incredible job of controlling the situation despite the stress of a violent encounter, " said Sheriff Aden. "They not only moved people out of danger when they first arrived, they communicated well and moved toward the threat to protect our citizens".
An autopsy was scheduled to be conducted on Thursday and Sheriff Aden says the OCSO was working to confirm the suspect's identity. He did say that he believes the suspect is an undocumented immigrant who had been deported from the U.S. in 2012.
According to the OCSO report, the man had been living in the Fort Walton Beach area. Investigators say his ex-wife was working in the area when the suspect showed up at the construction site with a gun, forcing her to run for safety.
Although he fired a shot at her inside the house, she was not injured.
A MESSAGE FROM OKALOOSA GAS
'Grasses In Classes' gets students hands-on with shoreline restoration across Okaloosa & Walton Counties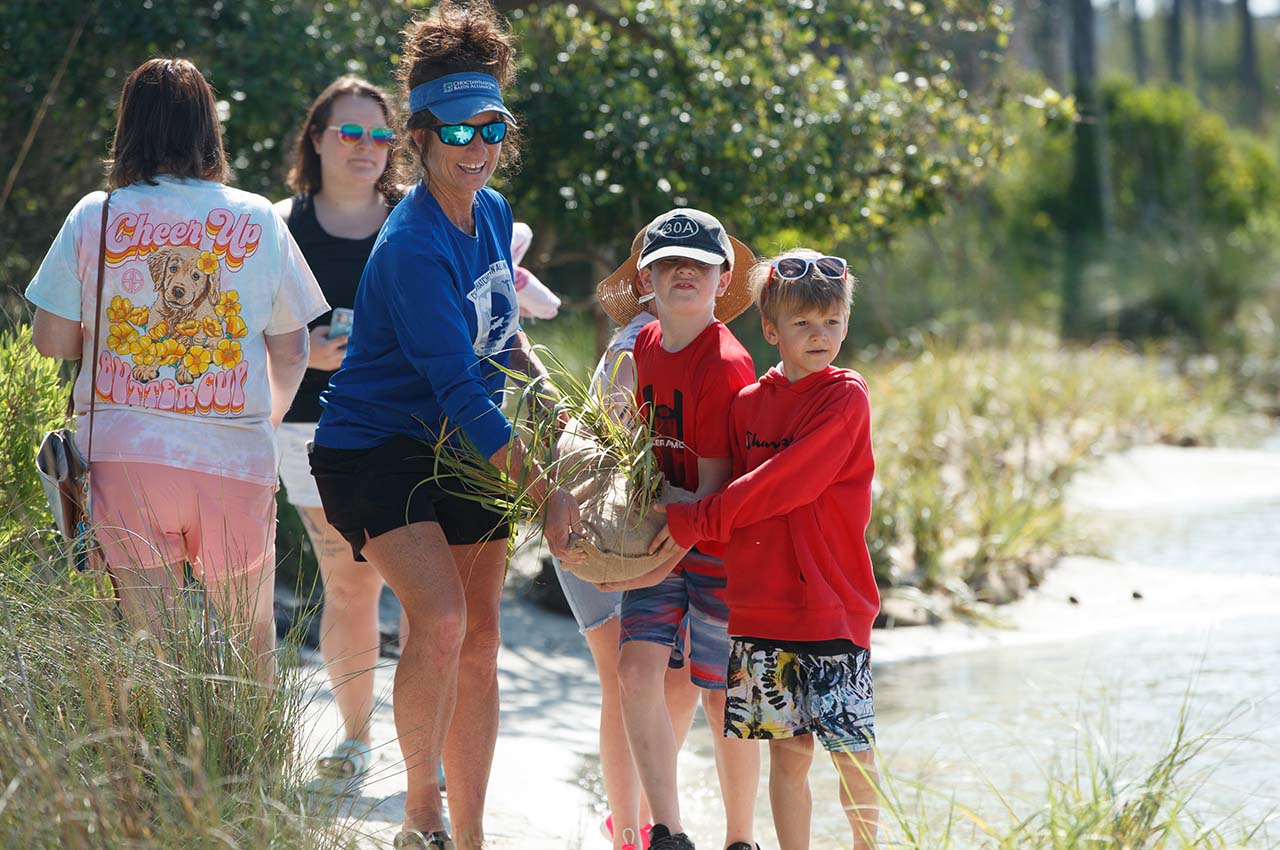 Grasses in Classes is a hands-on science program that Choctawhatchee Basin Alliance (CBA) provides for local elementary schools in Okaloosa and Walton counties.
What began nearly 15 years ago as a small education program in just three schools has blossomed into a robust learning curriculum across dozens of schools.
Year after year, kids from schools around Okaloosa and Walton Counties visit parks and plant shoreline grasses to help slow down erosion and provide habitat for a lot of critters in Choctawhatchee Bay.
Education Program Manager for the Choctawhatchee Basin Alliance, Amanda Briant, explained the 3 major points they teach students when it comes to planting the smooth cordgrass.
Creating a habitat for lots of critters – Over 85% of critters that are commercially harvested start off somewhere in a bay like Choctawhatchee Bay.
Help prevent erosion: Wave energy and boat wake can wash away the shoreline, so the grasses are holding the shoreline in place.
Help filter and absorb pollution that could get into the Bay from stormwater runoff.
Talking to Get The Coast at Florida Park in the City of Valparaiso, Alison McDowell, Executive Director of the Choctawhatchee Basin Alliance, explains the restoration program that is taking place at the park.
"There was a lot of erosion here, so it was an ideal place to plant the smooth cordgrass with the kids," she explained. "Cordgrass is a shoreline grass that helps hold down the shoreline and prevent erosion. In the beginning, we planted around either side of the boat ramp where there was a lot of erosion, but because there is so much wave energy here, we decided to put in oyster reef breakwater."
McDowell explained that by planting the grass behind the reefs, they not only slowed down erosion, but reversed the erosion and built up additional shoreline at Florida Park.
"The Grasses In Classes program is really the flagship of our CBA education efforts," added McDowell. "It's a very popular program and we reach a lot of kids. The schools want to participate each year, but strangely it's one of our most underfunded programs."
McDowell says that CBA set up an adopt-a-school program where they requested sponsorships from the community. This led to the current partnership with Okaloosa Gas.
"Okaloosa Gas agreed to sponsor one of our classrooms, and because Lewis School is so close to their offices, we hooked those two up together," she added. "Okaloosa Gas has generously been providing funds for Lewis to fully participate in the program, to bring in all the lessons and materials for the lessons, and to give them the full experience of the field trips here at Florida Park."
"Kids really want to help," added Amanda Briant. "They want to be a part of something bigger than they are and you can see it in their eyes; they're just amazed at what's around them."
Briant added that some of the students have never been to parks that they are helping restore, even if the parks are just down the street from where they live.
"The fact that they're able to help and actually be part of the restoration is huge," she added. "It really touches their heart in a way that being in the classroom just can't do."
To learn more and to get involved, visit basinalliance.org.
GIVING BACK
Bayer & Curtis Orthodontics wants to give 10 Okaloosa Teachers $200 each to 'Stock the Classroom'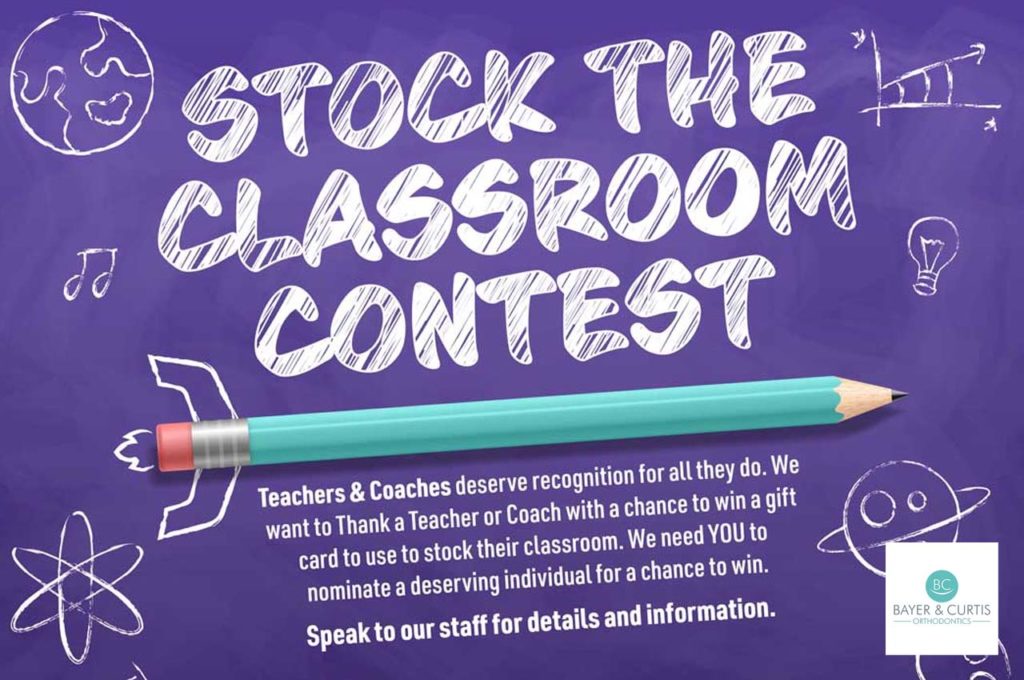 Do you know a teacher or coach in Okaloosa County who could use $200 to stock their classroom or coach's closet?
Bayer & Curtis Orthodontics is sponsoring a Stock the Classroom contest where 10 winning teachers or coaches will each win $200 in cash!
Here's how it works…
Anyone can nominate a deserving teacher or coach in Okaloosa County by sending an email to contest@braceteam.com and telling the team at Bayer & Curtis Orthodontics why this person deserves to win.
"Teachers and coaches deserve recognition for all they do," says Dr. Leigh Curtis, the daughter of the father-daughter team at Bayer & Curtis Orthodontics. "Anyone in academics gives 110%! We are so grateful for what they do and want to help give them the tools they need."
Raised in Fort Walton Beach, Dr. Curtis is a product of the Okaloosa County School District, and now her children are in the same school system.
"We are deeply connected with many coaches and teachers," she says. "They are giving a gift to our children and students – their time and talent! The least we can do is help them with tangible things that will support their mission."
This isn't the first time that Bayer & Curtis Orthodontics has stepped up for the educators in Okaloosa County, and each year is slightly different. They have hosted teacher appreciation luncheons and happy hour, purchased electric pencil sharpeners and thousands of different types of supplies for many classrooms.
They also sponsor athletic teams, theater, and band programs.
"Really, anything the kids participate in, we get involved with," she said.
Email your nomination of your favorite teacher or coach to contest@braceteam.com.  Entries are accepted through September 30th, and the 10 winners will be announced October 13th.
OK, that's all I have for you this morning! I hope you have a great Friday!
p.s. What did you think of this morning's newsletter? Hit the reply button and let me know!
Published with ♥ by Get The Coast.
Did someone forward you this email? Subscribe here.
124 Eglin Parkway SE Fort Walton Beach, FL 32548