TOGETHER WITH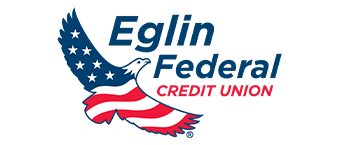 Good morning!
Remember that story a few weeks back about the explosion at the Naval EOD School? I knew that a medic had lost his hand due to an explosion, but now more details about the person have been shared.
Wayne Fabozzi works as a trauma medic at the Naval School of Explosive Ordnance Disposal. The explosion on the range took his left hand and has left the use of his right hand in the care of reconstructive surgeons. 
A GoFundMe account has been setup and the funds raised will go towards a 3D-printed prosthetic from Unlimited Tomorrow.
The TrueLimb is a lightweight, intuitive, and relatively inexpensive prosthesis that will allow Wayne to continue to do the things he loves; from creating art to simply holding hands with his wife.
Anything over the requested amount will go towards Wayne's medical bills.
Wayne had expected to retire this year and spend his days working on motorcycles and metal sculptures in his shop. Now that seems impossible to him.
Want to help Wayne out? Click here
DESTIN
Health Officials lift red tide alert in Destin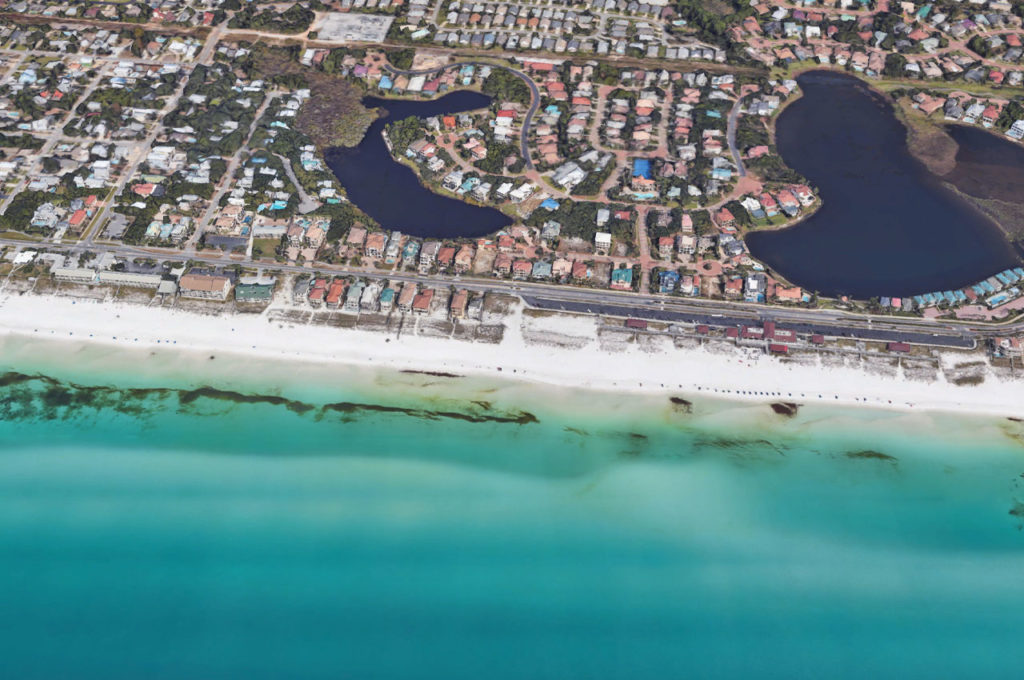 The Florida Department of Health in Okaloosa County has lifted the health alert issued on September 21 and September 23 for the presence of red tide near James Lee Beach and Jetty East in Destin.
Follow-up water samples taken in coordination with the Florida Fish and Wildlife Conservation Commission show red tide is at very low or background levels near these locations, indicating the public may resume water-related activities.
"It is important that the public continue to exercise caution and good judgement," wrote the DOH in a press release. "If you experience respiratory or eye irritation, you should consider leaving the area or seeking relief in an air-conditioned space. "
Report symptoms from exposure to a harmful algal bloom or any aquatic toxin to the Florida Poison Information Center. Call 1-800-222-1222 to speak to a poison specialist. 
SPONSORED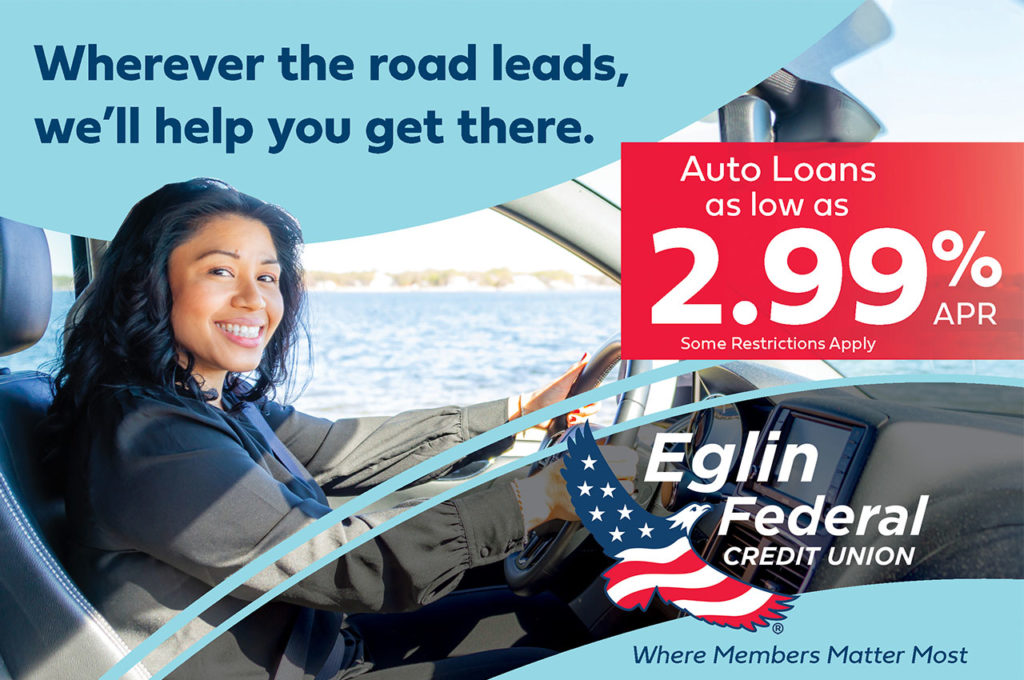 Wherever the road leads, Eglin Federal Credit Union can help you get there!
Current auto rates are as low as 2.99% APR for up to 66 months on new or used vehicles (some restrictions apply).
FORT WALTON BEACH
FWB to make e-scooters permanent as pilot program shows success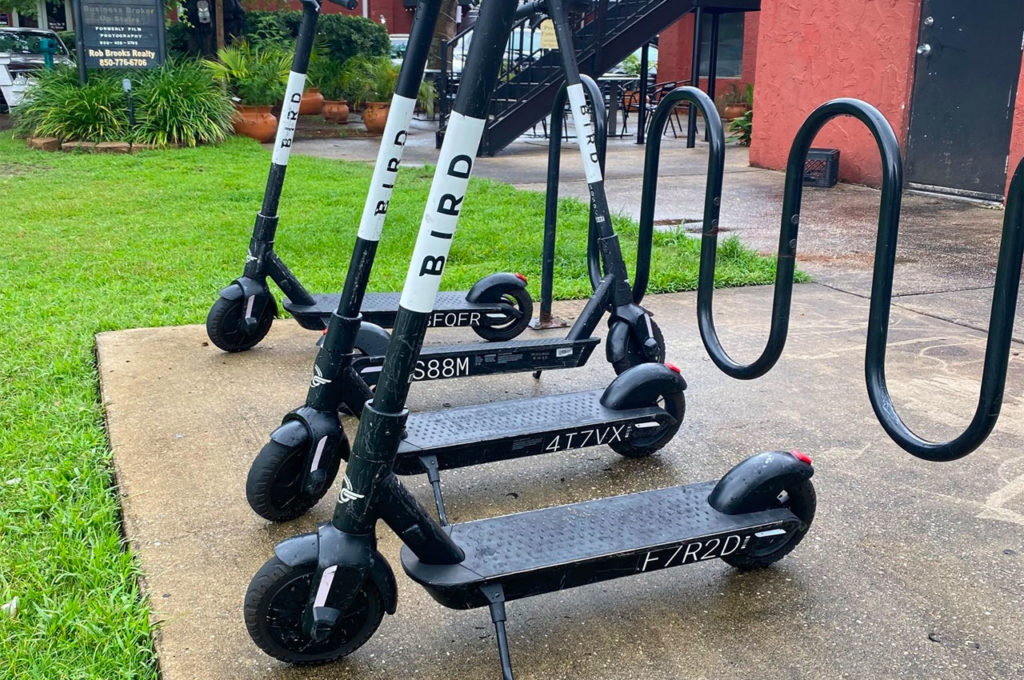 On Tuesday, the Fort Walton Beach City Council unanimously agreed to permanently allow motorized e-scooters, and other micro-mobility devices, to operate within the City of Fort Walton Beach.
This was the first reading to amend the city ordinance.
In June of this year, the first participant in the pilot program for motorized scooters setup shop around town. The program allowed businesses to deploy scooters and other devices around the City, following certain regulations and standards.
Bird Scooters is currently the only scooter company operating in the city.
According to the Chris Frassetti, Growth Management Director, Bird Scooters has been happy with the program so far, and the city hasn't had any issues on their end.
Since the beginning of July, Bird has seen approximately 2,000 total rides in the city. On their highest days, they have had over 100 rides. Frassetti told the council that Bird would be happy with even one daily average ride per scooter.
"They do have dashboards where we can see all of their data online," said Frassetti. "It shows you average daily rides per scooter, per day."
Also within that time, the Growth Management Department has only received one complaint about the scooters. According to Frassetti, the complaint was about a scooter that was parked in front of a residential property.
"We contacted Bird and within a matter of one or two hours, it was removed," noted Frassetti. "The ordinance does state that they [scooters] can't sit there for prolonged periods. They were apologetic and removed it very quickly."
"This is alternative transportation," said Council-member David Schmidt. "We talk a lot about the lack of parking downtown and in other places. This is a great strategy to offer that opportunity to the people."
"I was probably the fiercest penitent of this pilot program when it first launched," said Council-member Nic Allegretto. "But at the same time, the majority of people that I've seen riding these are not riding them for pleasure. I see a lot of people going to work on these things. If that's an opportunity to offer one of our residents the ability to get back and fourth to a job, that's a big deal."
Additional details on e-scooters within the city
Micromobility devices may be operated on any part of a street or highway where bicycles are authorized to travel, including a bicycle lane or other portion of a roadway designated for exclusive use by bicyclists, the shoulder or berm, and any path or trail intended for use by bicyclists.
These devices are prohibited from operating at all times along the following roadways:
US 98 (Miracle Strip Parkway)
SR 85 (Eglin Parkway)
SR 145 (Perry Avenue)
SR 189 (Beal Parkway)
SR 393 (Mary Esther Cutoff)
A few things to know:
May only operate between the hours of 7:00 a.m.— 10:00 p.m. daily.
Any micromobility device parked on private property without the permission of the owner or occupier of the property shall be subject to immediate removal.
Micromobility devices shall not be parked in such a manner as to impede the right-of-way or impede access to the right-of-way.
NICEVILLE
Okaloosa School District investigating alleged "explicit" movie shown at Niceville High School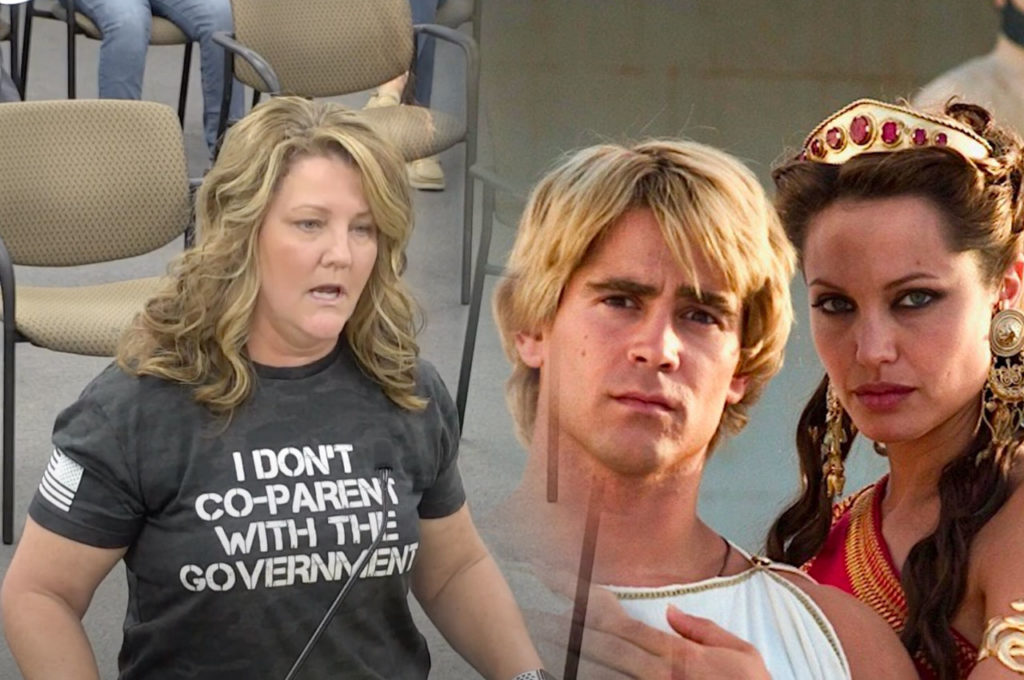 During Monday's Okaloosa County School Board meeting, the mother of a Niceville High School student spoke to the board regarding what she described as a "very inappropriate" movie that was shown in her daughter's AICE Classical Studies class 2 weeks ago.
According to the mother, the movie was Alexander (2004), starring Colin Farrell, Angelina Jolie and Val Kilmer.
The mother stated that she contacted Niceville's Principal, Charlie Marello, and informed him that it is an R-rated movie that features "explicit material." She says that Mr. Marello assured her that Alexander was not on the approved movie list that teachers can use in their curriculum, and would be addressing the teacher.
Following the conversation with Mr. Marello, the mother then described what he daughter told her about the next day at school.
"My daughter came home from school that day and she asked if I had contacted the principal. I said, yes, and I asked her why. She said her teacher stood at the door when she went into class that day and asked each student if they were the ones that had talked to their parents about the content of the movie."
According to her daughter, the teacher then proceeded to tell the students that the class is a college level course, and that "they should be fine with watching the material that she presented."
"My daughter's 15. I have never seen a rated-R movie with male genitalia, not just the backside," said the mother to the board. "I watched the movie last night. There's rape scenes in the movie. There's domestic violence. There is an inappropriate kiss between a mother and her son, and I've printed out screenshots of the pictures."
The mother states that nowhere in her daughter's course curriculum does it say that Alexander would be watched. She also says that she was not asked to give permission for her daughter to watch the film.
Okaloosa Superintendent of Schools Marcus Chambers address the board following the comments and said that he found out about the incident on Monday. He said that he did speak with the Principal Marello.
"It is something that we are looking into and absolutely understand the concern," he said. "We do have policy in place for this very thing. Anything that is outside of the curriculum; whether it's a novel, whether it's a speaker or whether it's a movie, there is paperwork that has to be filled out. We will be looking to see whether or not that occurred."
In October 2020, the book "White Fragility" was pulled from a Choctaw High School English class after determined that the book was was not included in last year's approved reading list for the Choctaw English Department.
It is expected that the OCSD will give an update to the school board at a future meeting.
Rotten Tomatoes gave Alexander a 16% rating.
MO' READS
What else we are reading
HOUSING ALLOWANCE: Airmen and other military personnel assigned to Eglin Air Force Base and living in off-base housing in the military housing area (MHA) established for the installation can apply for a temporary increase to their monthly basic allowance for housing (BAH), according to the NWFDN.
KAYAK: One of the best ways to explore the beauty of our waterways is by kayak. Here are some places where you can paddle through paradise while shaking firmer hands with Mother Nature. Read more.
MISSING: The Okaloosa County Sheriff's Office is searching for a Pensacola woman who has been missing since early September. The missing woman is 33-year-old Halana Martin of Pensacola. She is 5'1″ and 130 pounds with brown hair and brown eyes. Read more.
PIC OF THE DAY
That sunrise this morning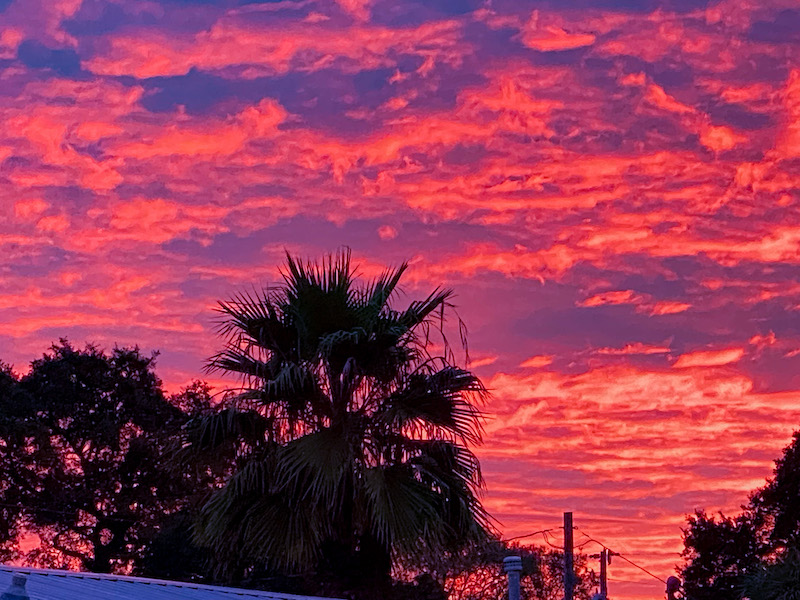 Did anyone else see the sunrise this morning?
OK, that's all I have for you this morning! I hope you have a great Thursday.
p.s. What did you think of this morning's newsletter? Hit the reply button and let me know!
Published with ♥ by Get The Coast.
Did someone forward you this email? Subscribe here.
124 Eglin Parkway SE Fort Walton Beach, FL 32548