TOGETHER WITH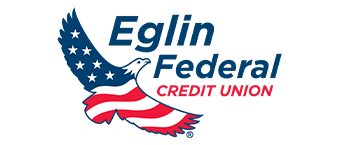 Good morning!
Happy Friday! Did you know that the City of Fort Walton Beach processed 932 million gallons of water in 2020??
More on that below…
OKTOBERFEST
DeFuniak Springs' first Oktoberfest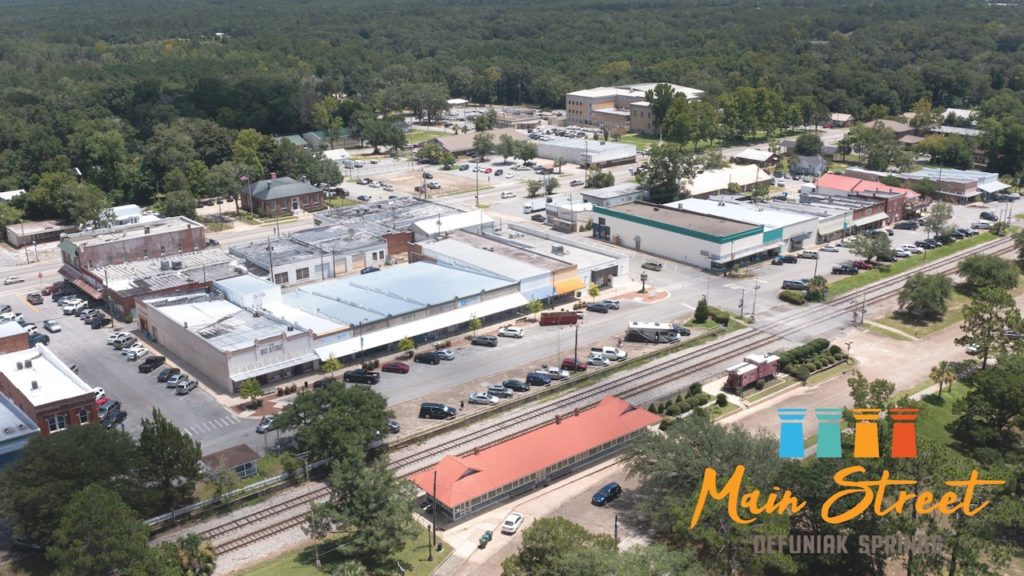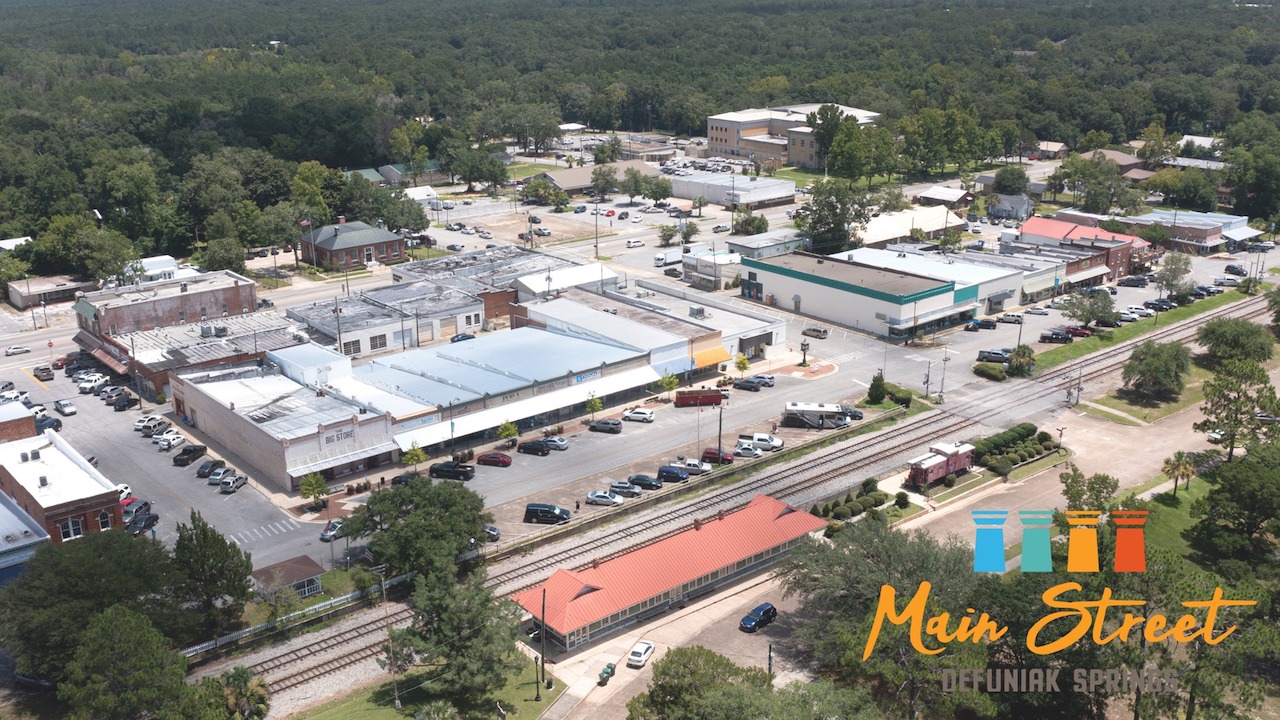 Main Street DeFuniak Springs is having their inaugural Oktoberfest this Saturday, October 2, 2021. The 501(c)(3) non-profit organization has planned a day of outdoor events including a Run/SUP around Lake DeFuniak, the Oktoberfest beer festival, and an evening of live music.
The day's festivities will kick off at 9:00 a.m. with a casual fitness competition combining running and stand-up paddle (SUP) boarding on Circle Drive.
Participants in the Run/SUP will complete a roughly 1.3-mile run around Circle Drive, immediately followed by a 1-mile stand-up paddleboard race in Lake DeFuniak.
Prizes from area businesses will be awarded for the fastest male, female, and youth (14 and under).
All ages are invited to attend. Cost to participate is $30.00.
The event's namesake, Oktoberfest, will take place from 12:00pm to 3:00pm on Baldwin Avenue between. S. 7th St. and S. 8th St. Adults 21 years of age and older are invited to enjoy seasonal beers, grilled bratwurst, axe throwing, and authentic German music.
Tickets are $25.00. Price includes beers and a commemorative Oktoberfest cup.
Food and non-alcoholic beverages, along with axe throws can be purchased for an additional cost.
Oktoberfest attendees are encouraged to bring a sober driver to the event. Sober drivers will attend for free.
And to wrap it up, there will be live music by Longleaf Drive, a high energy bluegrass jam band. The outdoor concert will be held from 3:00 p.m. to 6:00 p.m.
For more info on all of this, click here.
AWARD
FWB receives 2020 Plant Operations Excellence Award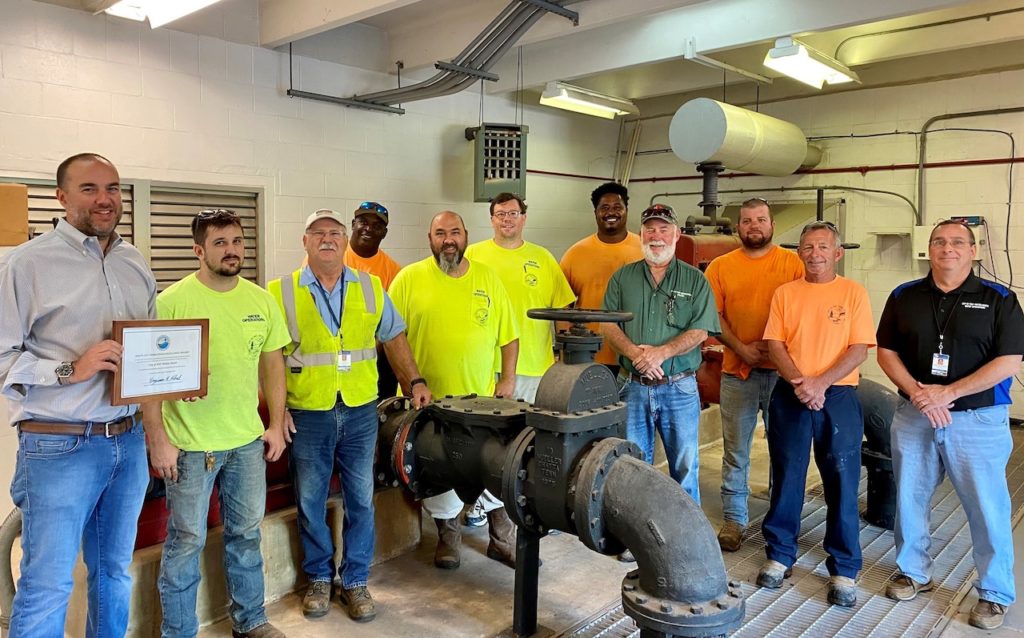 The Fort Walton Beach Public Works & Utility Services Department has been awarded the 2020 Plant Operations Excellence Award by the Florida Department of Environmental Protection (DEP) for drinking water treatment for medium community water systems serving 3,300 to 50,000 people in the Northwest District.
The district covers 16 counties in the Panhandle from Escambia to Jefferson.
Fort Walton Beach provides drinking water to approximately 10,500 customers including the residents and businesses of the Town of Cinco Bayou.
The award recognizes facilities that demonstrate a special commitment to excellence in management through dedicated professionalism; specifically, those facilities that demonstrate excellence in:
Operation
Maintenance
Innovative treatment
Waste reduction and pollution prevention
Recycling
Other special achievements
"We are very excited to receive the 2020 Plant Operations Excellence Award. If I could pick any award to receive for excellence, it would be for drinking water. Our water operations and distribution team is highly talented, and I am incredibly proud of their hard work and dedication," said Public Works and Utility Services Director Daniel Payne.
The city's water distribution team consists of five licensed water treatment operators and five distribution crew members which includes two licensed distribution operators. This ten-person team is responsible for operating, monitoring and maintaining all water system components to provide clean, safe drinking water that meets stringent local, state and federal standards.
This work requires around-the-clock monitoring and emergency on-call staffing every day of the year.
Benjamin Melnick, director of the FDEP Division of Water Resource Management, said in a letter to the city, "On behalf of DEP leadership, thank you for your continued efforts to protect Florida's environment through the implementation of excellent business practices. I commend you for your dedication and hard work."
The Fort Walton Beach water distribution system is complex and extensive. Components include:
Eight deep wells drawing water from Floridan Aquifer for treatment
Three aerators
Three ground storage tanks
Six distribution points
Four elevated storage tanks (water towers)
146 miles of potable water lines
937 fire hydrants
932 million gallons of water processed in 2020
The city last received a similar award (Best in Class C Water Treatment Plant) from the Florida Department of Environmental Regulation in 1977.
A REMINDER TO
BREATHE
Road rage incident near Niceville includes shots fired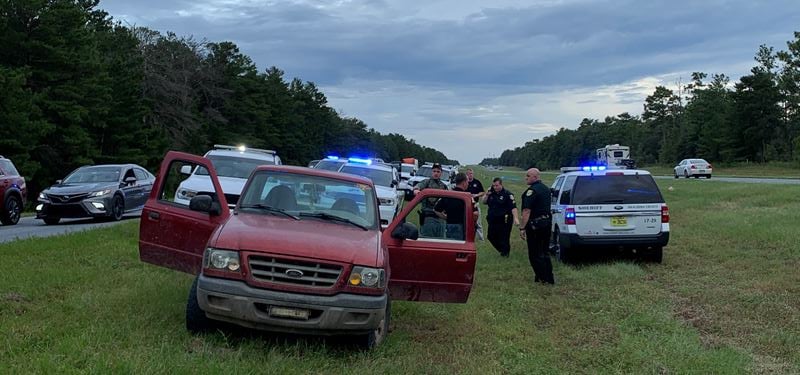 A road rage incident near Niceville on Wednesday led to one vehicle ramming another and shots being fired from a handgun in response.
A 22-year old man from Niceville has been charged by the Okaloosa County Sheriff's Office with aggravated battery with a deadly weapon.
A Crestview resident says he and another man were in a red pickup truck near Highways 20 and 293 around 4:30 p.m. He used the shoulder of the road to pass a man in a blue car who was waiting to turn left onto County Line Road from Highway 20.
He says the driver of the blue car, later identified as our Niceville guy, began to chase them and rammed his rear bumper. He told deputies a short time later on Highway 85, the dark car come out of nowhere and hit his driver's side door several times.
The victim says he feared for his life and shot one round from his handgun toward the blue car as it continued engaging. Damage was found on the truck's rear and driver's side of the vehicle. Damage from a bullet was found in the radiator of Sylvester's car.
No injuries were reported.
JUST KEEP SWIMMING
City of Fort Walton Beach to financially help support the old YMCA swimming pool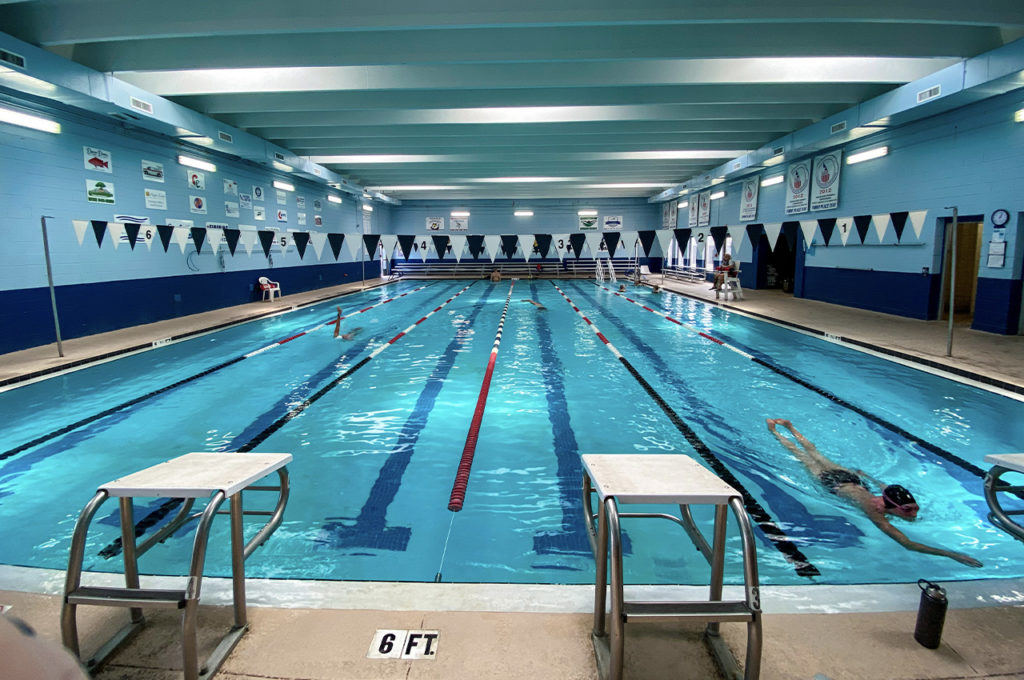 On August 3, 2021, representatives from the Emerald Coast Fitness Foundation, Inc. presented a funding request to City Council in the amount of $25,000 for continued operation of the old YMCA pool on the City's Golf Club property.
The old YMCA pool has been operated by the Emerald Coast Fitness Foundation since 2015 after the City leased property to Liza Jackson Preparatory School. The pool has become an asset to the community.
Since then, the Emerald Coast Fitness Foundation has assumed operation of a pool in Destin and Crestview.
Similar requests were made to Okaloosa County and the Okaloosa County School District by the Foundation. All three have agreed to provide a funding contribution.
Destin has been financially supporting the Aquatic Center since 2017.
The OCSD funds will be spread out to the locations that swim teams use.
Okaloosa County funds will be spread out across 3 locations.
"This is a way that you can enhance the quality of life in Fort Walton Beach," said ECFF Treasurer, Kathi Heapy. "People move here and know that their kids can be on a swim team, know that their kids can take swimming lessons, and senior citizens that move here have a place to go and exercise. We have snowbirds that come here and athletes that grow up here and go on to swim in college."
On the topic of athletes, Heapy told Get The Coast that right now there are at least 6 former high school swimmers who are on scholarships to Division 1 & 2 colleges.
In the last seven years, of the All Sports Association Scholar Athlete Awards given, six of those athletes were swimmers.
Without these pools, Heapy says that varsity swim simply doesn't exist. And although it's not specific to Fort Walton Beach, because of the pool addition in Crestview, it is looking very good for creating new middle school swim teams at Davidson and Shoal River this year.
"This is the first year that Crestview High School had varsity swimming in its history," added Heapy. "49 kids came out for the team and they're going to host a couple of meets up there in October."
According to the Emerald Coast Fitness Foundation, the non-profit does charge a membership for patrons to use the facility, and school swim teams are charged rent. However, they keep their fees "very low."
"This is one reason we are asking for contributions from the government organizations," said Heapy. "We can keep the fees low so that there can be widespread participation across income levels."
$30/mo for aqua-cise sessions every day, Monday-Friday.
$45/mo for lap swim 7 days/week
$85 for an eight swim lesson package per month
$50 for the four lesson package per month
$10 daily drop-in fees
The Emerald Coast Fitness Foundation also has $250,000 in salary expenses per year for lifeguards and the pool manager. Not to mention other expenses such as pool chemicals, utilities, etc.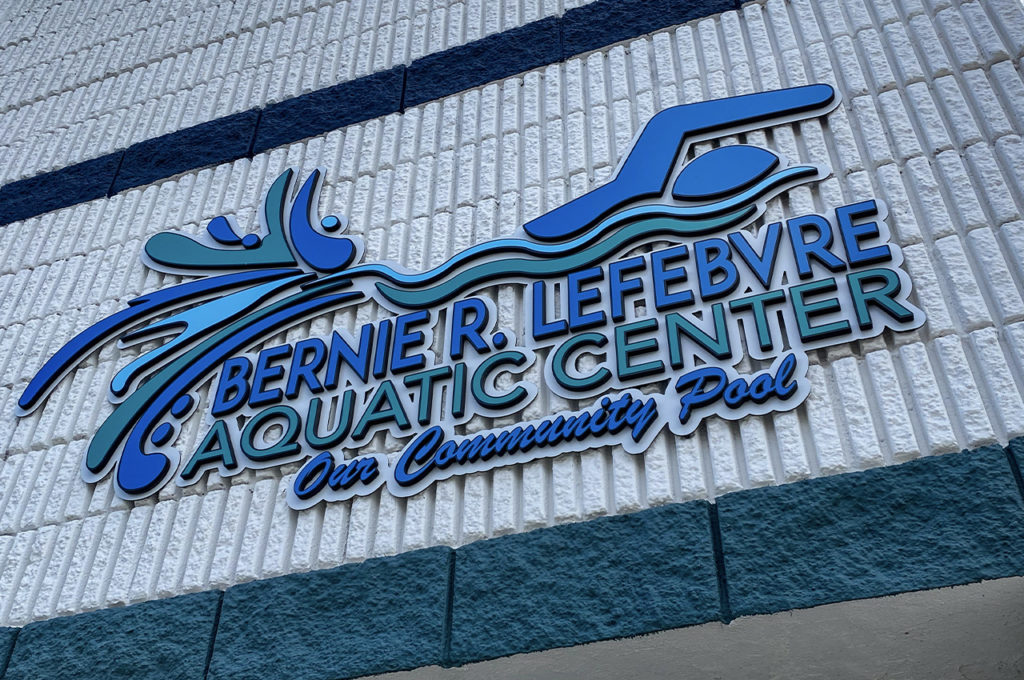 "When we created the Emerald Coast Fitness Foundation to do this, we did it with the model of knowing that people will pay to use the pool and we can generate revenue to pay the bills," said Heapy to the council. "We knew that we would not be able to generate enough revenue to service any debt unless we raised prices a lot."
According to Heapy, there are improvements and additions that need to be made to the old YMCA building and things are breaking a lot.
"It's a maintenance nightmare, basically," she said.
Sharon Smith, who's father was Bernie R. Lefebvre and who the center is named after, told the council that her family donated $100,000 to the Foundation and offered up her support of the organization.
"When you're going to give an organization a lot of money, you want them to be fiscally responsible and the Emerald Coast Fitness Foundation, they count their pennies and they're very good at it."
Smith noted that the Emerald Coast Fitness Foundation is working to help underserved communities, in addition to working with Children In Crisis and the Youth Village.
"Not everybody can afford to have swim lessons, but we're a water community and our kids need to know how to swim," she said to the council.
"You brought back a memory of when I was in the City of Baltimore and we had community pools and that was sometimes the only recreation we had," said Council-member Kirby Locklear. "It was a wonderful opportunity and the fact that for $25,000, we get the access to a pretty good facility, I think it would be money well spent."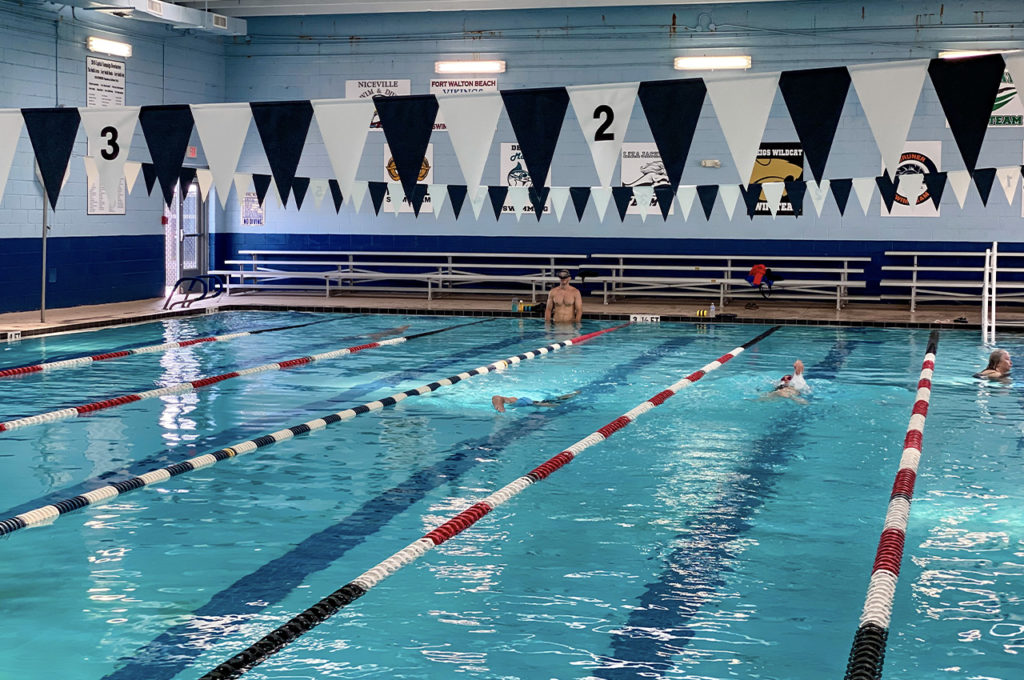 "When we started this foundation in 2015, we did this strictly out of a need to get control of those pools and get them working," said Heapy. "We didn't go asking the city or the county for money, mostly because I wasn't sure what we could promise."
"They have accountability and we didn't know what we were going to be able to achieve. So we got donations from families and companies locally, but we didn't go to the government yet. We have waited for five years to get to a point where we were comfortable filling out those forms, making those requests and making those assurances of what we're providing to the community."
The council voted unanimously to support the Foundation with $25,000.
MO' READS
What else we are reading
HAUNTED HOUSE: FWB Wentz brothers' haunted house outgrows childhood home and upgrades to Santa Rosa Mall. Read more.
OK, that's all I have for you this morning! I hope you have a great Friday.
p.s. What did you think of this morning's newsletter? Hit the reply button and let me know!
Published with ♥ by Get The Coast.
Did someone forward you this email? Subscribe here.
124 Eglin Parkway SE Fort Walton Beach, FL 32548