TOGETHER WITH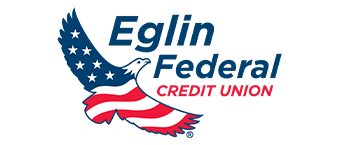 Good morning!
On Saturday, I went to Fort Walton Beach High School with my family to watch our local high school bands compete for a rating for their District Assessment. I'm please to say that every single Okaloosa school received a Superior rating. This was the first time this year that I was able to see the bands perform, and all of their shows were impressive.
SCHOOLS
Okaloosa School District updates COVID-19 protocols after decline in cases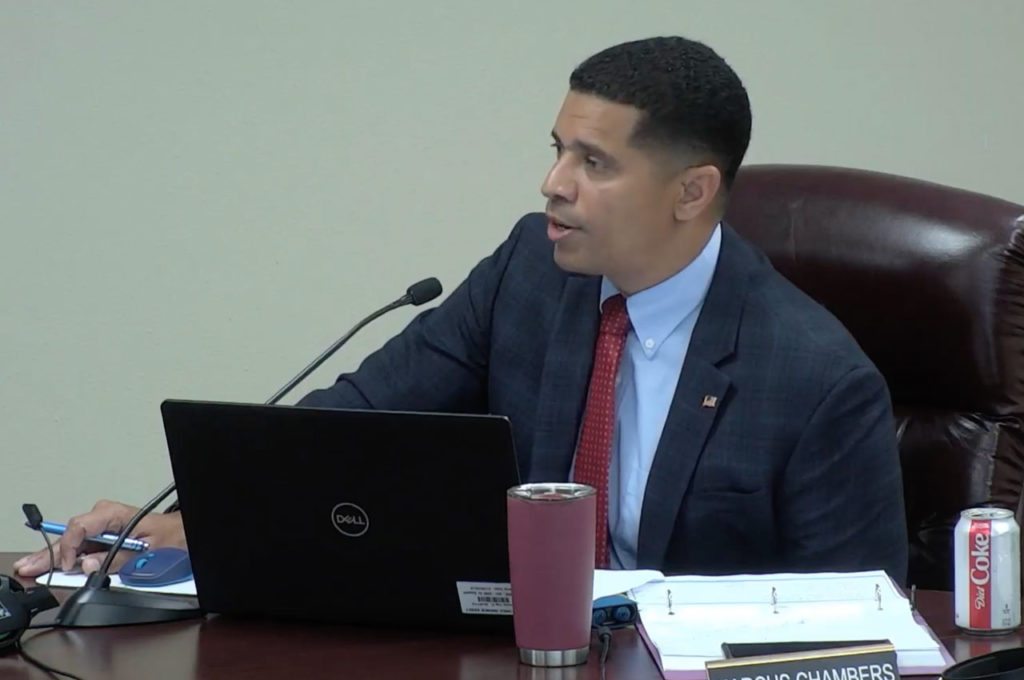 The 2nd nine-weeks of school in Okaloosa County will look a little different as the Okaloosa School District has updated their COVID-19 protocols citing a decline in positive cases.
"Parents can see from our Dashboard, which is updated daily, that we have experienced a substantial decrease in COVID-19 cases," said Superintendent Marcus Chambers. "An approximately 90% decrease from the high period at the end of August."
A few highlights of the changes effective 10/08/2021 are below:
Field trips will be permitted at this time. Wellness checks will be performed for students, employees, and parent chaperones prior to departure.
Wellness checks will still happen for asymptomatic students whose parents allow them to attend school after they have been identified as a close contact of a positive COVID-19 case.
The District will still maintains a testing site for COVID-19.
Schools may resume normal indoor school activities and events.
Parents will be permitted to come to school for parent conferences; virtual meetings may be available upon parent request.
Parents, visitors, and essential volunteers are permitted as determined by the principal.
"Being in school is critical for the overall well-being of our students," said Chambers. "Our plan strikes a sensible balance that emphasizes your student's success at school while also being mindful of the steps we need to take to keep our school environments safe."
On Wednesday, September 22, Florida State Surgeon General Joseph Ladapo issued Emergency Rule 64DER21-15 which modified quarantine requirements for contact-traced students in school districts throughout Florida.
The rule now gives parents the ability to keep their unvaccinated child in school if they are known to be close contacts to a positive COVID-19 case as long as they remain asymptomatic.
Previously, unvaccinated students who were close contacts to a positive COVID-19 case were required by the Department of Health to quarantine for up to seven days regardless of whether or not they had symptoms.
Vaccinated students who were identified as close contacts have always been permitted to attend school as long as they had no symptoms.
SPONSORED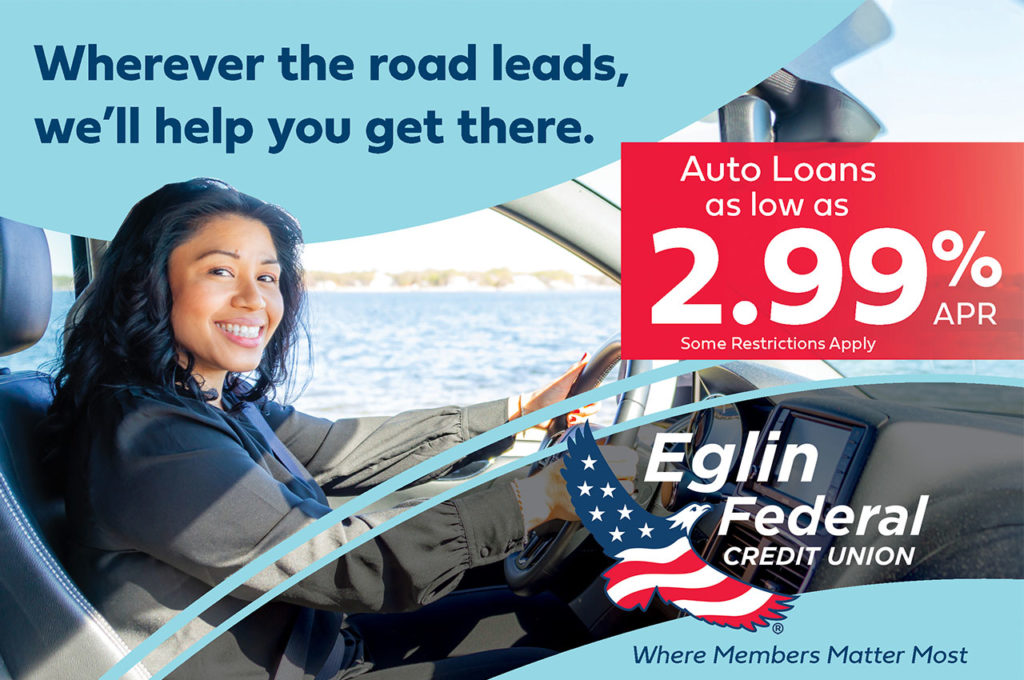 Wherever the road leads, Eglin Federal Credit Union can help you get there!
Current auto rates are as low as 2.99% APR for up to 66 months on new or used vehicles (some restrictions apply).
THINGS THAT MAKE YOU SMILE
Okaloosa County deputies rescue fawn caught in fence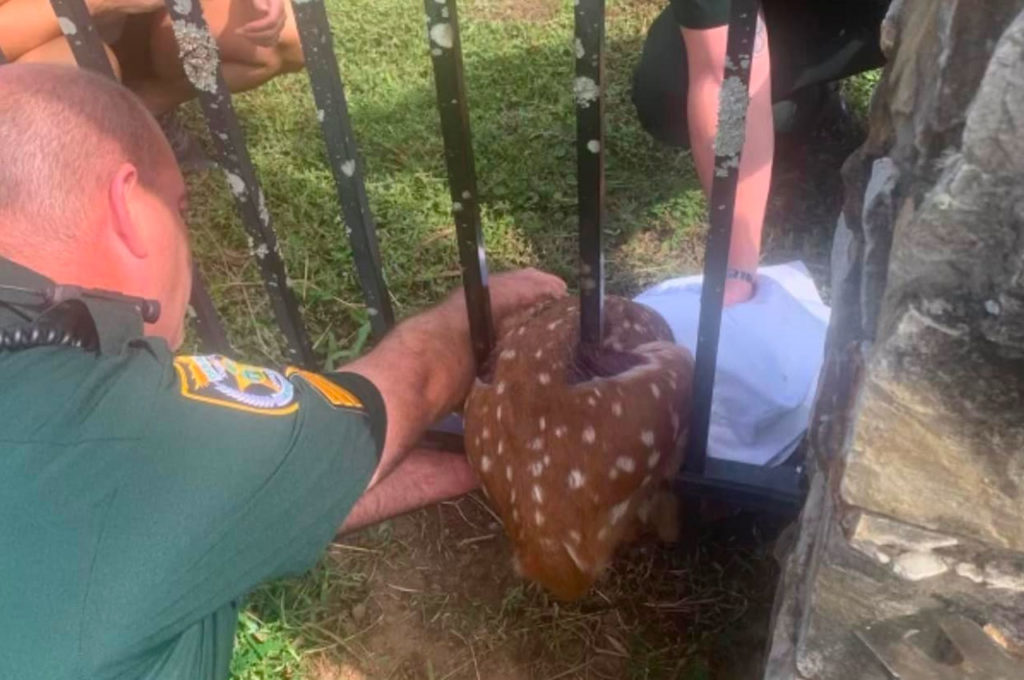 Yesterday, a little spotted fawn got trapped in a fence off Phil Tyner Road in Crestview. Luckily, deputies from the Okaloosa County Sheriff's Office came to the rescue.
According to the OCSO, Deputy Josh Hamilton was able to remove a piece of the fence that allowed the fawn rested for a minute. The fawn then got up and ran into the woods.
In a statement posted on Facebook, the OCSO said that although the fawn had some raw scrapes where it had tried to break free, the young deer didn't appear to have any significant injuries.
👏👏👏
INVESTIGATION
Mom speaks about daughter's bullying after reporting movie at Niceville High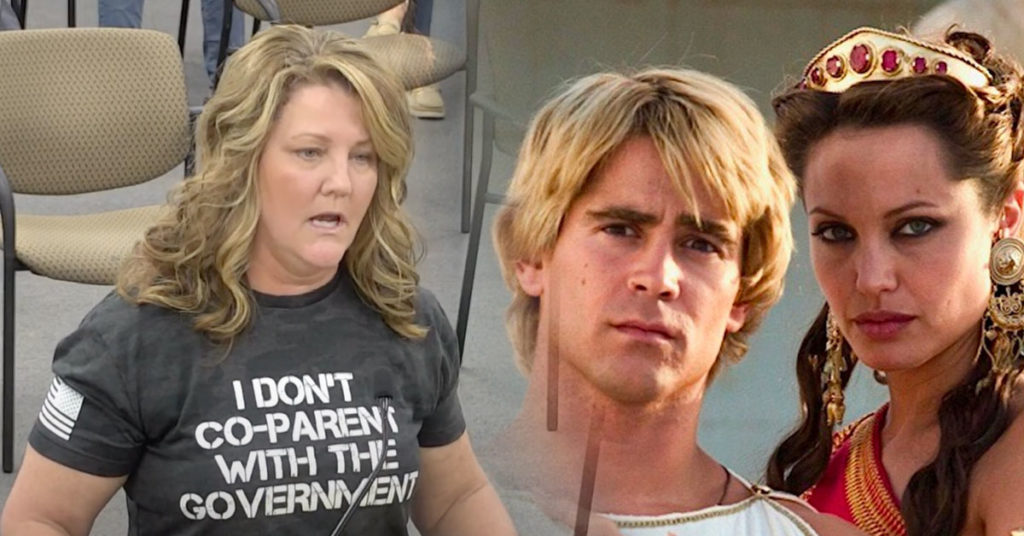 Remember the mother of the Niceville High School student who reported the "very inappropriate" movie that was shown in her daughter's classical studies class a few weeks back?
Last night, she spoke again at the board meeting and described the alleged bullying that her and her daughter are now facing.
"Since my daughter has returned to school, she's experienced bullying, harassment, ostracized by her own classmates, as well as intimidation," she told the board. "To the extent that we met with the Dean of Students and he offered her a HOPE Scholarship to change schools. I hope that is not what we're looking for because my daughter loves being an Eagle."
The mother stated that her daughter does not wish to change schools and hopes that the atmosphere "can change for her."
She also said that she has received some "pretty nasty social media, private messages, as well as phone call from another parent" since reporting the movie.
"I hope that people can understand the magnitude of this incident and not brush it off," she said.
The investigation is ongoing.
DESTIN
Destin City Council-member arrested and under investigation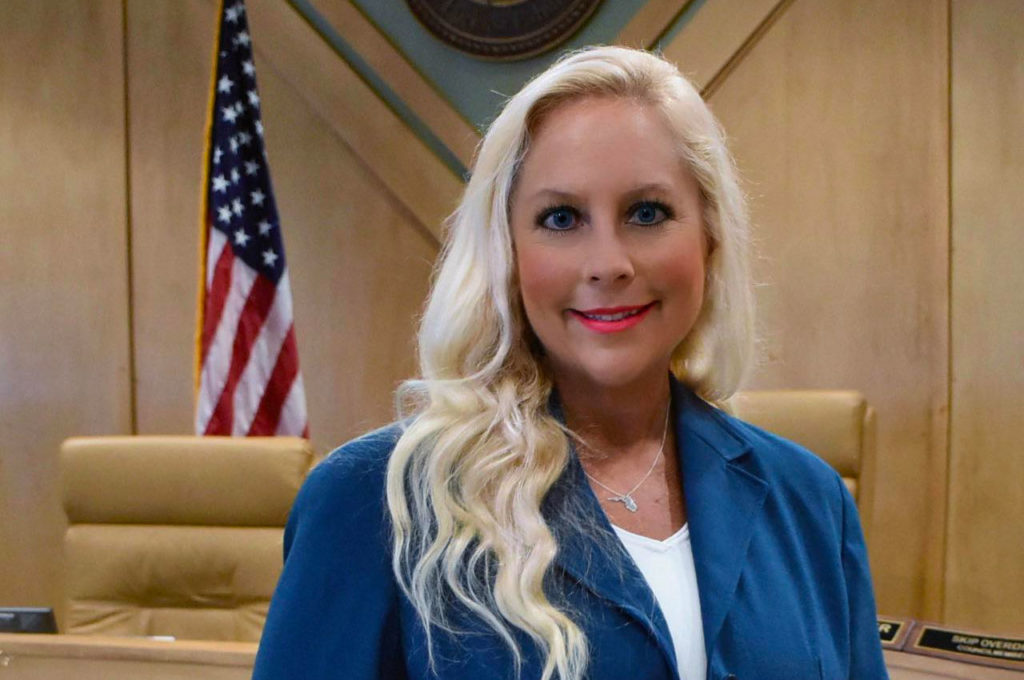 On Friday afternoon, law enforcement showed up to Destin City Council-member Prebble Ramswell's home in Destin to execute a search warrant.
Ramswell was arrested during the execution of the search warrant for obstruction and alleged battery of a law enforcement officer.
The warrant stems from a complaint from Point Mezzanine LLC in June alleging that Ramswell had conducted public business on personal electronic devices and concealed the content and nature of her communications. They presented a binder containing paper copies of electronic mail and text communications and a flash drive with digital communications involving Ramswell as evidence to substantiate their allegation.
According to State Attorney spokesman Frederick Longmire, "she failed to disclose those communications as required by law after the City of Destin received a public records request from Point Mezzanine LLC."
Upon arrival, investigators knocked on the door which was answered by Anthony Ramswell. According to the arrest report, Investigator Wells spoke to Mr. Ramswell and informed him of the search warrant. Mr. Ramswell denied law enforcement entry to the home.
When investigators attempted to walk past Mr.Ramswell, the report states that he physically obstructed their path. After not complying to warnings, he was detained and eventually placed into cuffs after not complying.
Investigators located Prebble and reportedly tried to read her the warrant while keeping her near the back door, however she made her way toward Mr. Ramswell.
The report states that during this process, many attempts were made to calm her down. Investigator Forehand advised Prebble that if she could not calm down she would be detained for Officer Safety.
She refused several orders and was extremely belligerent, the report stated.
"Due to her continual escalation, Investigator Forehand attempted to detain Prebble Ramswell, however she physically resisted," according to the report. "Investigator Forehand had to use physical force to attempt to get her to put her arms behind her back when she would not comply."
According to the report, Prebble ended up in the standing position with her chest pressed down on the steps while all three investigators had to physically gain compliance with her to get her arms behind her and cuffed.
During this altercation, Investigator Forehand was behind Prebble when she allegedly used her right leg and foot to horse kick the investigator.
Her right foot made contact with Investigator Forehand's lower back and rear end, according to the report.
WEAR Channel 3 reports that Prebble faces a misdemeanor charge of public records request violation, alleging she was unresponsive to a public records request. She additionally faces a 3rd degree felony charge of official misconduct.
State Attorney Ginger Bowden Madden stated, "We take any allegation of misconduct by public servants seriously and will enforce the law to ensure the integrity and credibility of our government."
MO' READS
What else we are reading
BAKER SCHOOL running back Kayleb Wagner got to meet Titans running back Derrick Henry on Sunday after breaking his high school record. Wagner broke Henry's high school single-game rushing record this year with 535 yards rushing. See this pics!
MIRAMAR BEACH: Residents say that new road plans are going to cause major traffic problems for a neighborhood and they want Walton Commissioners to rethink their plans to build a new connector road between Highway 98 and Walton Way Road, according to WMBB.
CRESTVIEW: For the second time in 12 months, a single nonprofit foundation has paid off the mortgage of a widow of a U.S. Army 7th Special Forces Group (Airborne) soldier, according to the Crestview Bulletin.
OK, that's all I have for you this morning! I hope you have a great Tuesday.
p.s. What did you think of this morning's newsletter? Hit the reply button and let me know!
Published with ♥ by Get The Coast.
Did someone forward you this email? Subscribe here.
124 Eglin Parkway SE Fort Walton Beach, FL 32548