TOGETHER WITH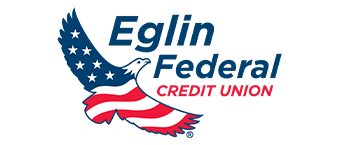 Good morning!
Can you believe that we are already roughly half-way through the month of October? Here's some good news: This weekend we are supposed to have weather in the mid-70s during the day and mid-50s at night!
TRAFFIC
Temporary road closure in Niceville next week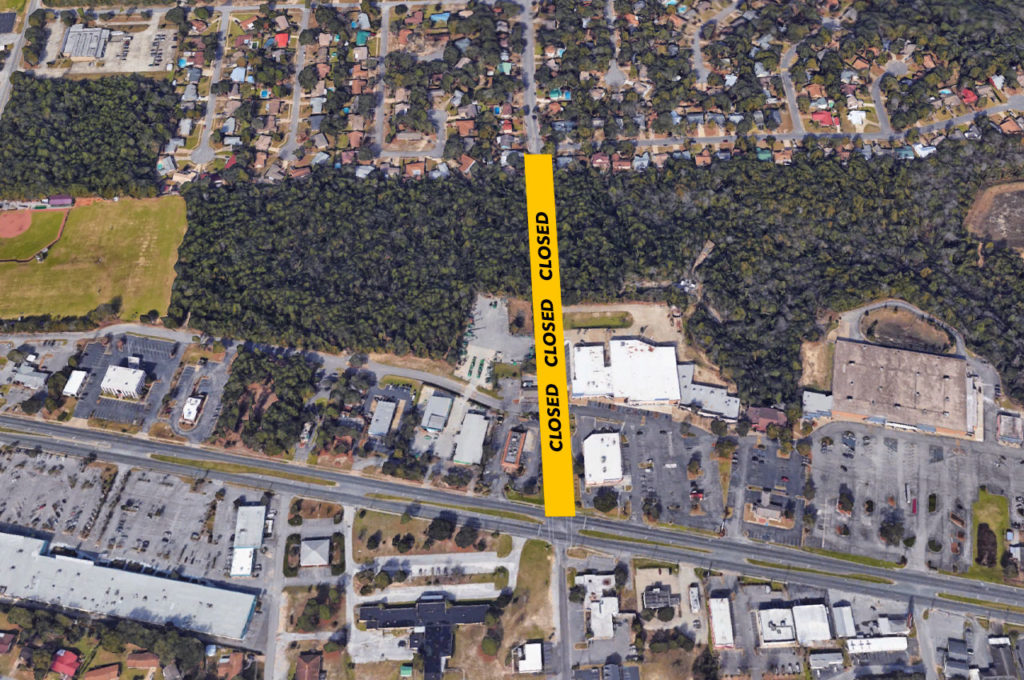 Juniper Ave will be closed from Marc Smith Blvd through the Rhonda Drive intersection to Highway 20 due to the instillation of utilities.
According to the City of Niceville, this closure will take place the week of Monday, October 18, 2021.
"We apologize for this necessary inconvenience," wrote the City of Niceville in a statement. "If you have any questions, please call the Public Works office at 279-6436, Ext. 2004."
What else: The Valparaiso Realty Company Development will build 35 houses in the area around Juniper Ave., close to where the new Aldi is going by Niceville High School.
This closure is weather permitting.
SPONSORED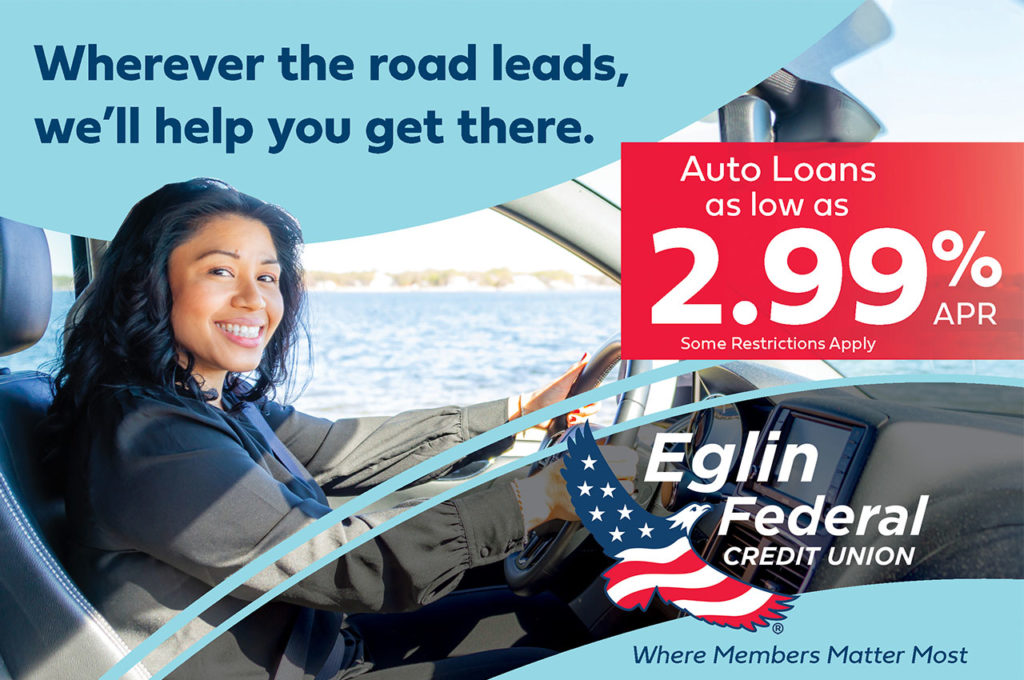 Wherever the road leads, Eglin Federal Credit Union can help you get there!
Current auto rates are as low as 2.99% APR for up to 66 months on new or used vehicles (some restrictions apply).
MORE TRAFFIC
Highway 98 at Hurlburt Field will be closed to all thru traffic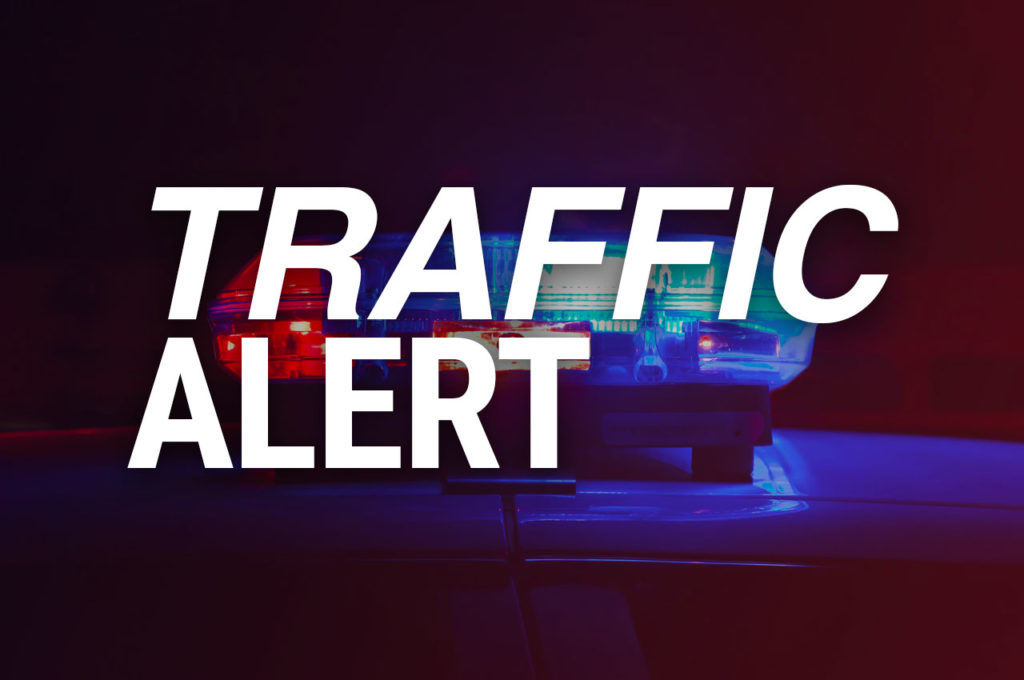 Highway 98 at Hurlburt Field will be closed to all thru traffic on Saturday, October 23 at 10:00pm through Sunday, October 24 at 8:0oam in order to temporarily relocate the pedestrian bridge for maintenance.
In addition, traffic on Highway 98 will be reduced to 2-lanes and the westbound access ramp to Highway 98 will be closed beginning at 5:00pm on the 23rd to allow for a crane set up on the westbound lanes.
From 5:00pm to 10:00pm, all westbound traffic leaving Hurlburt Field should exit the East Gate and proceed back to Highway 98.
At 8:00am on October 24th, Highway 98 traffic will reopen in the 2-lane configuration until approximately 10:00am at which time Highway 98 will fully reopen to traffic.
During the closure, traffic needing to travel east/west through the area will be required to detour utilizing Highway 87 and Highway 85 to I-10. Please plan accordingly.
Hope you can remember all that!
SANDESTIN
Sandestin announces a series of 'scary-good' Halloween happenings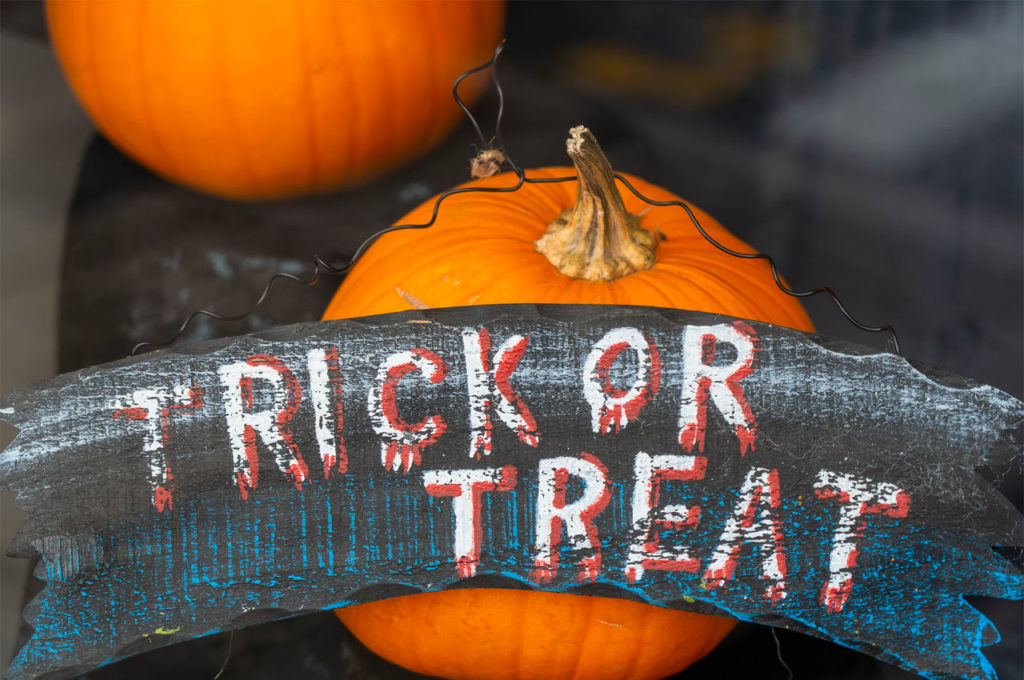 Barktoberfest: Sandestin's Favorite Halloween Paw-ty 
Bring your furry friends to the 6th annual doggie social and fundraising event Barktoberfest on October 28th at 4:30pm in Grand Park at Grand Boulevard in Sandestin for canine trick-or-treating, a costume contest, giveaways and more! 
More Info HERE.
Throwback Thursday Cinema Presents Hocus Pocus 
The Village of Baytowne Wharf is spreading a little Halloween magic on Thursday, October 28th at 6:30pm. with a free showing of the Halloween classic film "Hocus Pocus," perfect for a family outing under the moonlight. 
More Info HERE.
A Halloween Harvest at the Grand Boulevard Farmers' Market 
Get into the harvest season mood on Saturday, October 30th from 9:00am to 1:00pm at the Grand Boulevard Farmers' Market on the Grand Boulevard at Sandestin. Browse booths full of farm-fresh, seasonal produce, autumnal gourmet foods, and much more!
More Info HERE.
Trick or Treat on the BOOlevard 
Head to Grand Boulevard for Halloween on the BOOlevard on Sunday, October 31st between 4:00pm and 6:00pm for a jump-start on trick-or-treating. Kids can collect their sweets from the locally-owned shops and restaurants around the town center.
More Info HERE. 
Make Halloween Sweet on Trick or Treat Street 
Starting at 6:00pm on Sunday, October 31st, all ghouls, ghosts, and goblins are invited to the Village of Baytowne Wharf for trick-or-treating through the Village streets, live music by Steve Hall, a costume contest at Coconut Kidz, a fireworks display at 8:00pm.
More Info HERE.
LEAVE NO TRACE
City of Destin and Gulfarium talk 'leave no trace's' impact on sea turtles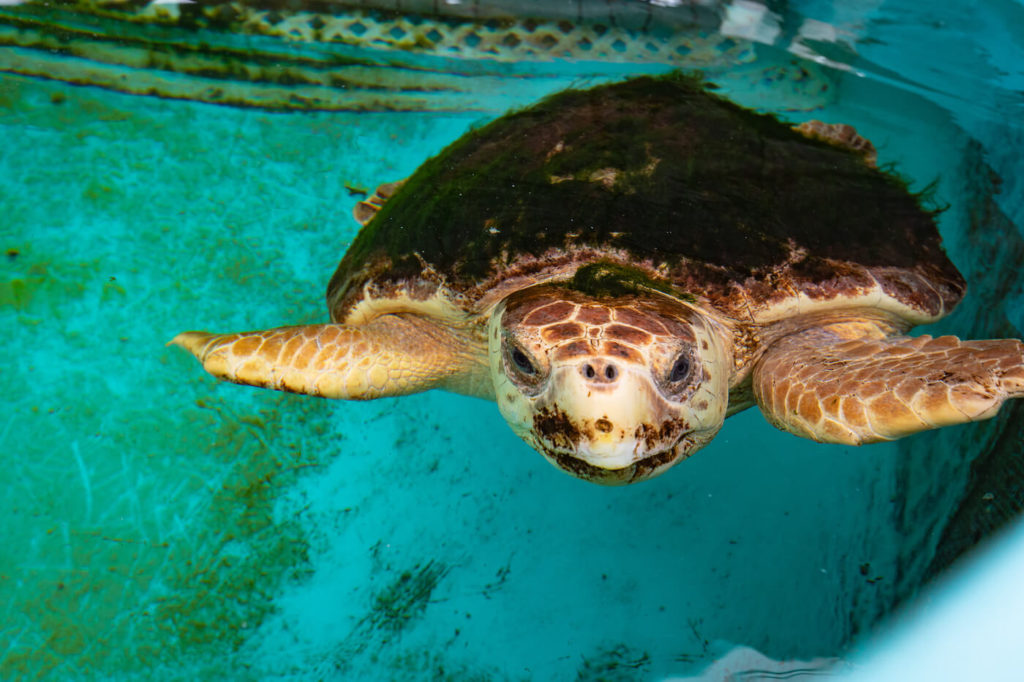 In 2017, the City of Destin started a number of initiatives with Leave No Trace being the first. The initiative was mainly geared towards not leaving trash and beach items behind. It was mainly for the aesthetics of keeping our beaches clean. But since then, Leave No Trace has morphed into being more environmentally concerned about the marine animals and birds within our area.
A lot of what is left behind on the beaches can become a hindrance and hamper the well-being and the success of our sea turtles and seabirds in their nesting areas.
The City of Destin has partnered with the Gulfarium C.A.R.E. Center to help bring more awareness to the importance of Leave No Trace. The C.A.R.E center is a nonprofit organization that acts as a beacon of coastal conservation through marine rehabilitation and rescue, encouraging awareness of public education and opportunities for active participation.
"Currently, we have 11 juvenile to adult and sub-adult Greens, Loggerheads, and Kemp's ridley sea turtles," said Tabitha Siegfried, Stranding Coordinator for the Gulfarium C.A.R.E. Center. "We can range anywhere from up to about 26 sea turtles comfortably in our C.A.R.E. Center habitat."
One of Siegfried's favorite cases involved a turtle named Eva, a sub-adult Loggerhead that was caught off the Okaloosa fishing pier from a foul hook in the flipper.
"When she was brought in, she had a severe entanglement wound in her left front flipper where her bone was actually exposed," explained Siegfried. "Because of that hooking incident, we are able to treat this severe wound that she could have lost her flipper from if we didn't bring her here into the C.A.R.E. Center."
Sea turtles' survival rate from hatchling to adult is very small, and at every single stage in their life, they face many obstacles to get there, according to Siegfried.
"When you're starting as a hatchling, you have to crawl all the way from your nest onto the beach, and you could run into a hole," she explained. "You could run into a sand castle, and that's going to give you more susceptibility to predators – birds, crabs, foxes, and raccoons – all of those guys trying to eat hatchlings as they're going out into the water."
Once hatchlings do get into the water, they're exposed to plastics, and they ingest those plastics because they don't know that it's not food. Everything looks like food to a baby sea turtle.
As they get older, that plastic source continues to be a great threat to sea turtles, along with boating activities: being struck by a boat, fishing nets, being hooked by fishermen, by catching fishing trawls.
"So their life doesn't get easier as they get older," says Siegfried. "It almost even gets a little bit harder for them."
"I think Leave No Trace is one of the easiest and most important things that people can do," says Siegfried. "There has been a lot of trash on our beaches this year. Not only do sea turtles ingest that trash, the hatchlings and the adults do, too."
According to Siegfried, when people leave their beach chairs overnight, the adult sea turtles coming to nest can hit those objects resulting in a 'false crawl', where they won't even nest.
"It's really important that you take pride, not only in our environment, but you also need to realize the environmental impact is vital not only to us as humans, but to the animals and the resources as well," said Mayor Jarvis.
SCHOOLS
McDonald's donates $3,000 to Bluewater Bay Elementary (plus more!)
Northwest Florida's local McDonald's organization, Costa Enterprises McDonald's, visited Bluewater Bay Elementary on Tuesday, October 12 to recognize three local educators including the school's 2021 "Teacher of the Year."
In addition, the Costa team served the entire staff a complimentary breakfast, handed out Teacher Appreciation Cards, and surprised the school with a $3,000 donation. 
The Costa team honored two local teachers, Carla Edwards and Shawn Grigsby, for their outstanding work and dedication to their students since the inception of Bluewater Bay Elementary in 1990.
In addition, they recognized the school's 2021 "Teacher of the Year" recipient, Dianne Goldstein.
They also handed out Teacher Appreciation Cards to all the educators in attendance which are valid for one free coffee or soft drink at any of the Costa's 21 stores until the summer of 2022.
To end the celebration, Costa Enterprises McDonald's presented a surprise check to Principal Amy Klugh and her staff for $3,000. This money will be used to replace carpet in several of the classrooms and add new screens to those classrooms facing Range Road.
Costa Enterprises McDonald's has strong personal ties to Bluewater Bay Elementary. Two of their owner operators, David Costa Jr., and Amy Costa Killebrew, attended the school the year it opened in 1990.
Killebrew and her mother, Helen Costa, were also elementary school teachers before joining the family business.
Costa Enterprises' mission includes "Costa Cares" which gives back to the community and honors local heroes, including educators.
The celebration comes as all McDonald's locations are making school day mornings a little brighter for educators across the country with a free breakfast "Thank You Meal" from Mon., Oct. 11 through Fri., Oct. 15.  
All educators – such as teachers, administrators, and school staff – simply need to head to their local participating McDonald's during breakfast hours, and show a valid work ID, for a free meal.
Educators will receive a Happy Meal box filled with an entrée breakfast sandwich, hash brown, and a beverage.
FORT WALTON BEACH
The much-anticipated FWB Landing renovations are one step closer to becoming reality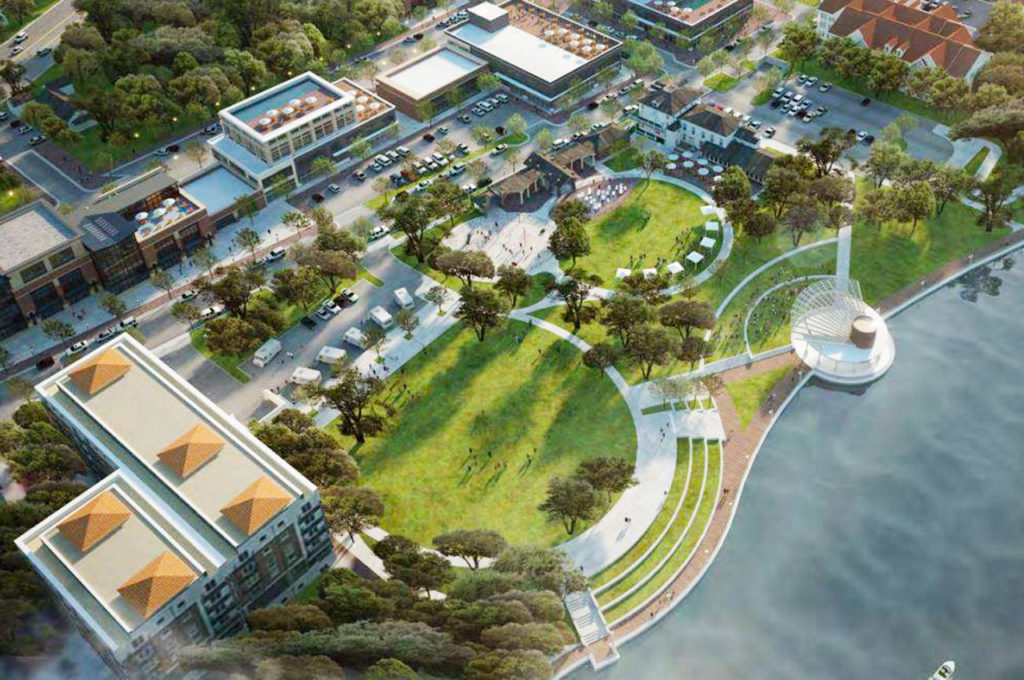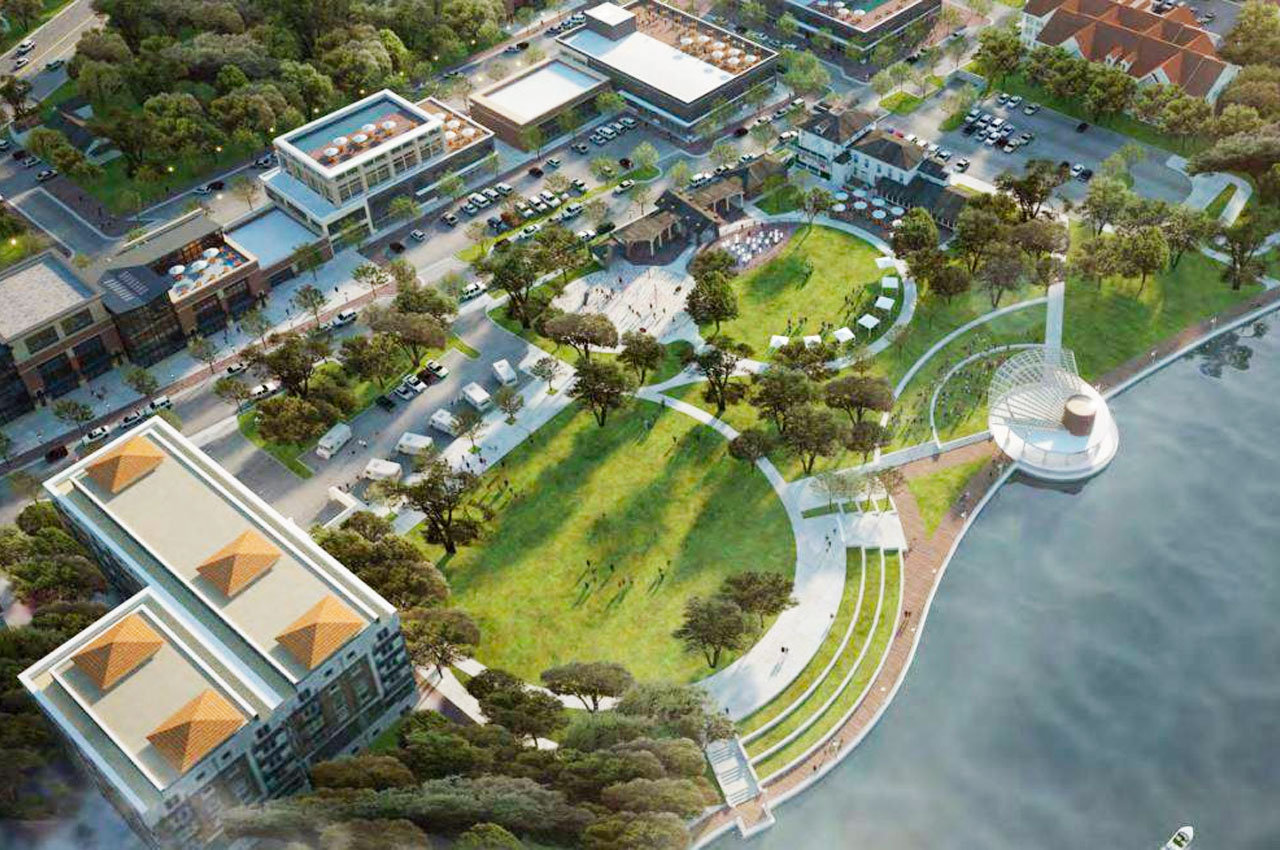 On Tuesday night, the Fort Walton Beach City Council unanimously voted to execute a Memorandum of Agreement with U.S. Army Corps of Engineers for the Landing improvements.
Since August 2017, the city has been working with Department of Environmental Protection and the U.S. Army Corps of Engineers to permit the Landing Improvement Project.
While it didn't take as long to get the DEP permits, the city has yet to receive the U.S. Army Corps of Engineers permit, which has been the major hold-up.
The USACOE permit has been held up in historical review by the State of Florida for over two years due to the presence of historical artifacts in the area of the proposed improvements.
In 2020, the city spent roughly $15,000 to hire an archeologists to drill some pilot holes throughout the park. This was done in order to submit a report to the Army Corps based on comments the city received from the Seminole Tribe, according Beedie.
"We submitted that report last year and the response we got back was that a Memorandum of Agreement for archeological requirements would be drafted by the Army Corps and the State Historic Preservation Office," he said.
Due to the presence of historical artifacts in the area of the proposed improvements, the City will be required to employ an archaeologist during the Landing Improvements in the areas identified in the MOA.
Once all parties sign the Memorandum, the City of Fort Walton Beach could have their final permit within a few weeks. Once the permit is in hand, the city will immediately issue the bid packages for the renovations.
"This is a huge step for us," said Beedie. "This is what we've been waiting for so we can keep this project moving forward."
Go Deeper:
MO' READS
What else you need to know this morning
OKALOOSA ISLAND: A 15-year-old girl sustained serious injuries after being struck by a car on Santa Rosa Blvd on Okaloosa Island on Wednesday. According to the Florida Highway Patrol, the driver did not yield and struck the pedestrian while she was crossing the street in a crosswalk.
SHERIFF: Okaloosa County Sheriff Eric Aden told Channel 3 Wednesday that vaccinations would not be mandated for OCSO employees. Sheriff Aden says that although he has been vaccinated, individuals would be able to make their own decision on whether or not to vaccinate. Read more on the story.
DESTIN: Governor Ron DeSantis' Office told WEAR Channel 3 that he has the authority to suspend Council-member Prebble Ramswell but hasn't yet. His office says the governor is expected to take action shortly. Read more on the latest.
OK, that's all I have for you this morning! I know this was a lengthy newsletter this morning so if you made it all the way through…I sincerely appreciate it! I hope you have a great Thursday.
p.s. What did you think of this morning's newsletter? Hit the reply button and let me know!
Published with ♥ by Get The Coast.
Did someone forward you this email? Subscribe here.
124 Eglin Parkway SE Fort Walton Beach, FL 32548