TOGETHER WITH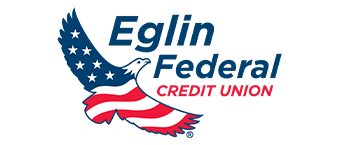 Good morning!
Did you know that in October of 1973, it was groundbreaking day at the Okaloosa County Air Terminal for the new James E. Plew Terminal Building. It didn't officially open until mid-February 1975, with the 32,000 sq ft facility costing $1.7 million. We now know the airport as the Destin-Fort Walton Beach Airport.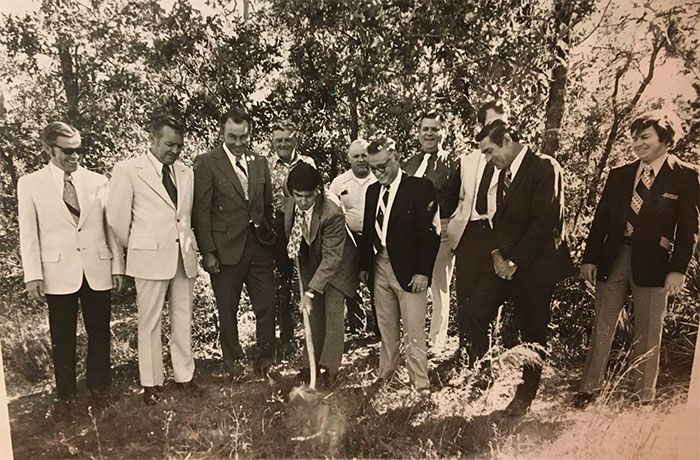 FISHING
23rd Annual Pinfish Classic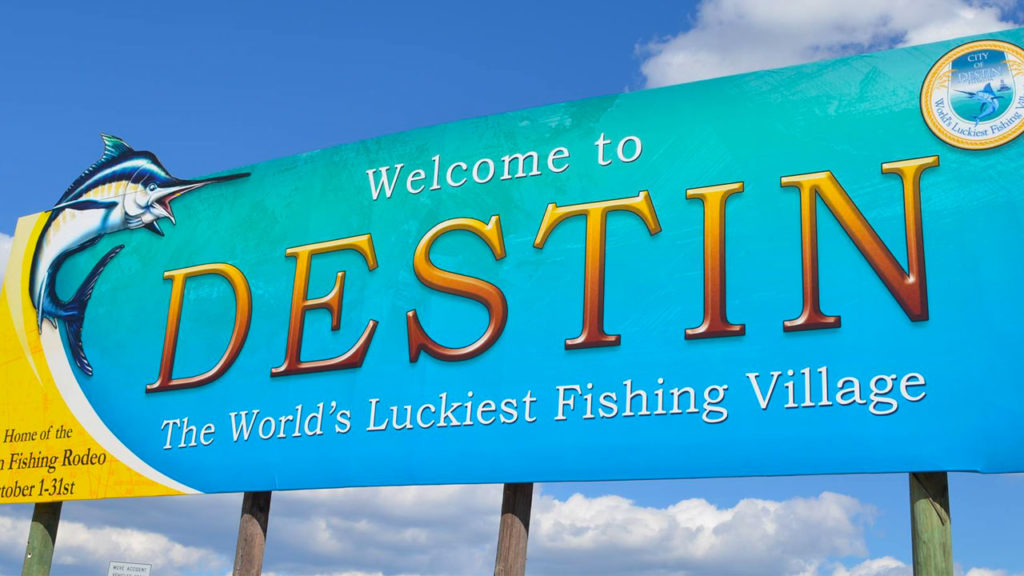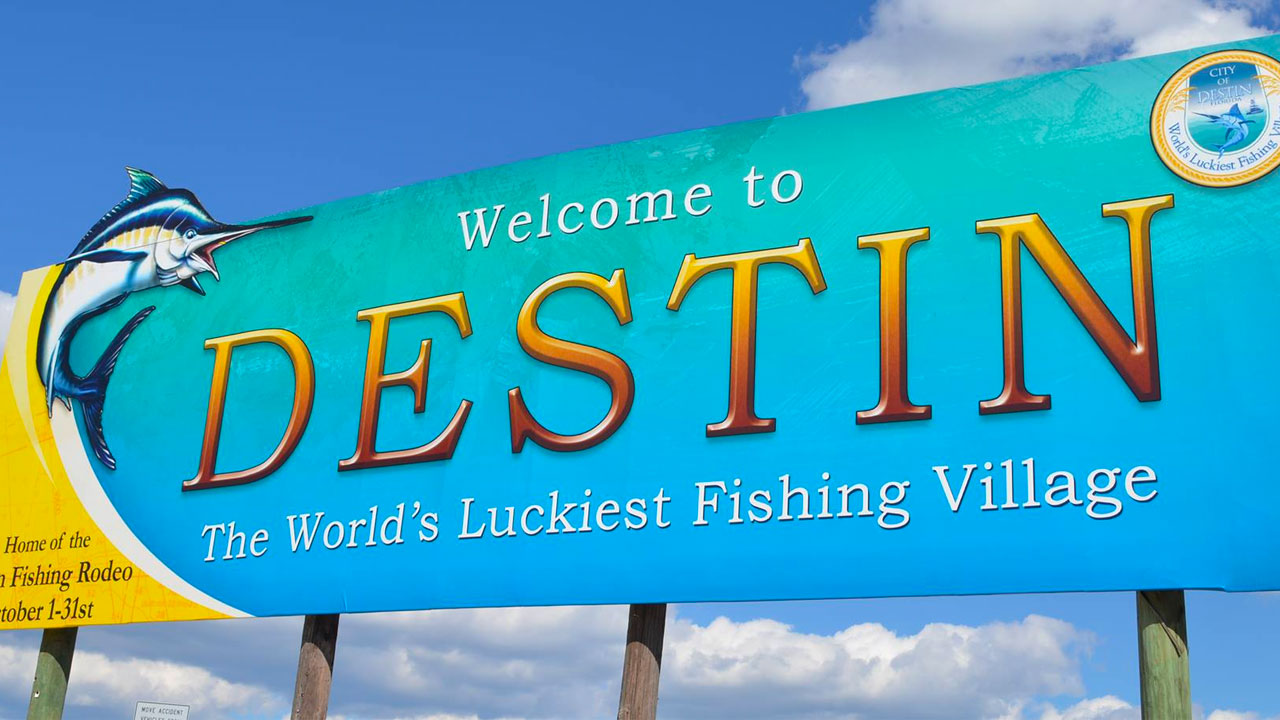 The City of Destin will host its 23rd Annual Pinfish Classic on Saturday, November 6th at the weigh-in on the dock behind AJ's Restaurant, located at 116 Harbor Boulevard.
The catch and release event is open to children ages 14 and under. Space is limited and you must pre-register for the event at the Destin Community Center.
Last day to register is Friday, November 5th at 5:00 p.m.
Time slots are available at 7:00 a.m. and 8:00 a.m.
Participants must bring a pole and staff will provide the bait.
Awards will be given for the largest and smallest pinfish in each age group as well as a prize for the most fish caught overall. Winners will be contacted by phone regarding pick-up information.
For more information, please call the City of Destin's Parks & Recreation Department at 850.654.5184 or email recreation@cityofdestin.com.
SPONSORED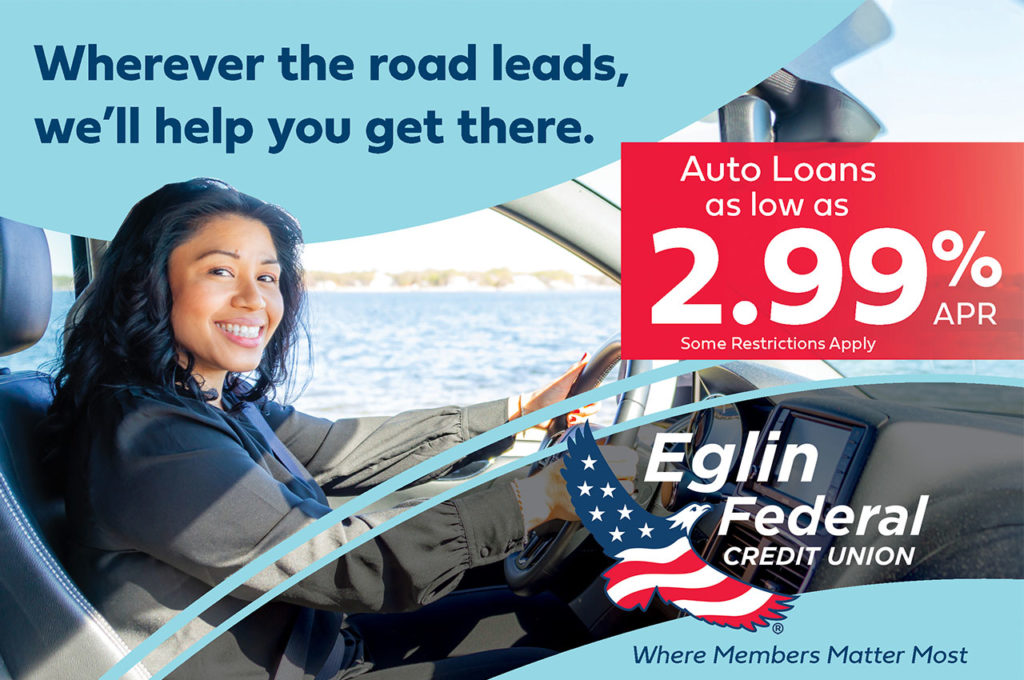 Wherever the road leads, Eglin Federal Credit Union can help you get there!
Current auto rates are as low as 2.99% APR for up to 66 months on new or used vehicles (some restrictions apply).
RESCUE
Coast Guard rescues 11-year-old having allergic reaction 23 miles south of Destin Pass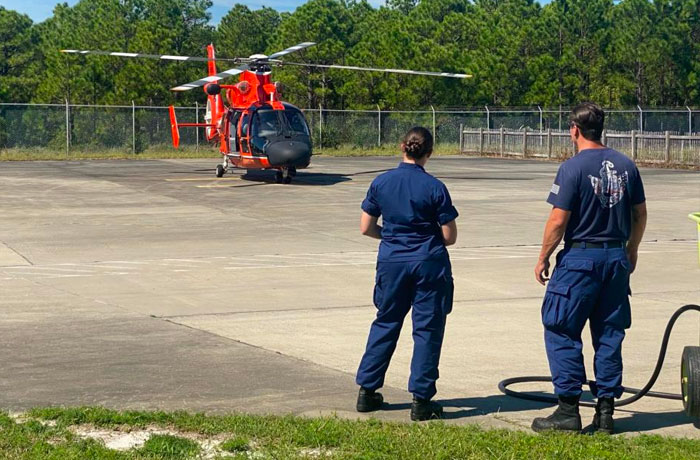 The Coast Guard medevaced a child Thursday that was experiencing an allergic reaction approximately 23 miles south of Destin Pass.
Coast Guard Sector Mobile watchstanders received a report over VHF-FM 16 at approximately 11:15 a.m. of an 11-year-old girl experiencing an allergic reaction aboard a 69-foot charter fishing vessel.
A Coast Guard helicopter crew was diverted from training nearby to respond. Coast Guard Sector Mobile watchstanders also coordinated the launch of a 45-foot response Boat-Medium boat crew from Coast Guard Station Destin. 
The ATC Mobile helicopter crew arrived on scene and hoisted the child and a parent. 
The helicopter crew transported them to Coast Guard Station Destin where the child was transferred to awaiting emergency medical services personnel in reportedly stable condition. 
"This is an example of the Coast Guard's remarkable ability to respond at any given moment," said Cmdr. Christopher Miller, Coast Guard Sector Mobile, search and rescue mission coordinator.
OPPORTUNITY
Ceremony will honor Local Adult Learners who recently earned diploma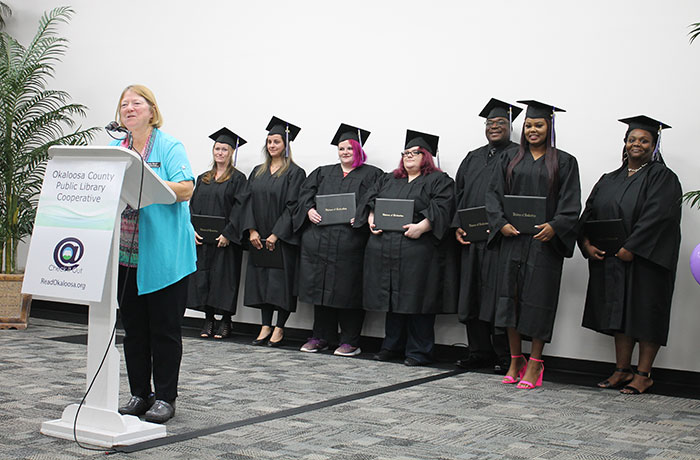 The Okaloosa County Public Library Cooperative will host a graduation ceremony to recognize the hard work of eight adult learners who have recently completed their high school diploma through the Career Online High School.
The ceremony will take place on October 23, 2021, at 2:30 p.m. at the Niceville Community Center located at 204-C Partin Drive across from the police department. The public is invited to honor the graduates and listen to stories about the positive impacts of a second chance at education.
Okaloosa County Commissioner Paul Mixon and State Librarian of Florida Amy Johnson are scheduled to speak at the event.
"We are proud of the hard work from these adult graduates and we are fortunate to offer this opportunity through the Co-op and Career Online High School," said Okaloosa County Board Chairman Carolyn Ketchel.
Through a scholarship program offered by Okaloosa County Public Library Cooperative, local adults can earn a nationally accredited high school diploma online.
According to the 2020 U.S. Census Bureau report, about 15,000 adults living in Okaloosa County lack a high school diploma, a difficult roadblock when it comes to applying to college or advancing in a career.
Currently, ten residents are enrolled in the online high school through the library, and fifteen have graduated since the program began in 2018. Okaloosa graduates are pursuing college degrees, advancing in their workplaces and operating their own businesses.
For more information about Career Online High School visit cohs.ocplc.org or contact Okaloosa County Public Library Cooperative Coordinator Vicky Stever, vstever@myokaloosa.com or 850-609-5102.
INTRO HEADER
Help Step One Automotive collect 5,000 signatures and "Drive Out Breast Cancer"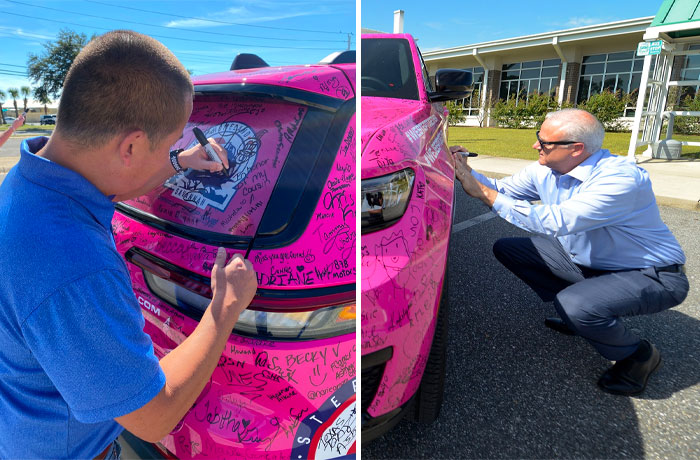 With October nationally recognized as Breast Cancer Awareness Month, Step One Automotive Group is making it their mission to Drive Out Breast Cancer.
To help generate awareness, Step One will be attending local events in their new Jeep Grand Cherokee L wrapped in PINK. 
Their goal is to collect 5,000 signatures from community members who have experienced the depths of breast cancer, whether it be personally or through a loved one.
For each signature the PINK Jeep gets, Step One will donate up to $5,000 to St. Joseph's/Candler Telfair Mammography Fund. The goal of St. Joseph's/Candler's Telfair Mammography Fund is to ensure all women have access to mammography and breast health services, regardless of whether they are uninsured or underinsured.
In addition to the PINK Jeep, Step One Automotive Group has invited the Keeping Abreast Foundation to their Fort Walton Beach Headquarters. On Friday, October 22nd, Wear It Pink Day, the foundation will receive a donation to continue their efforts to inspire hope and enhance life for those affected by breast cancer through early detection, advocacy, education, and support services.
Since their mammography program began, The Keeping Abreast Foundation has provided over 2,153 mammograms and other diagnostic services to individuals across the Florida/Alabama Panhandle region.
Will you help Step One collect the signatures?
OPPORTUNITY
$2.8 Million awarded to Northwest Florida State College to fund a new diesel mechanic technician program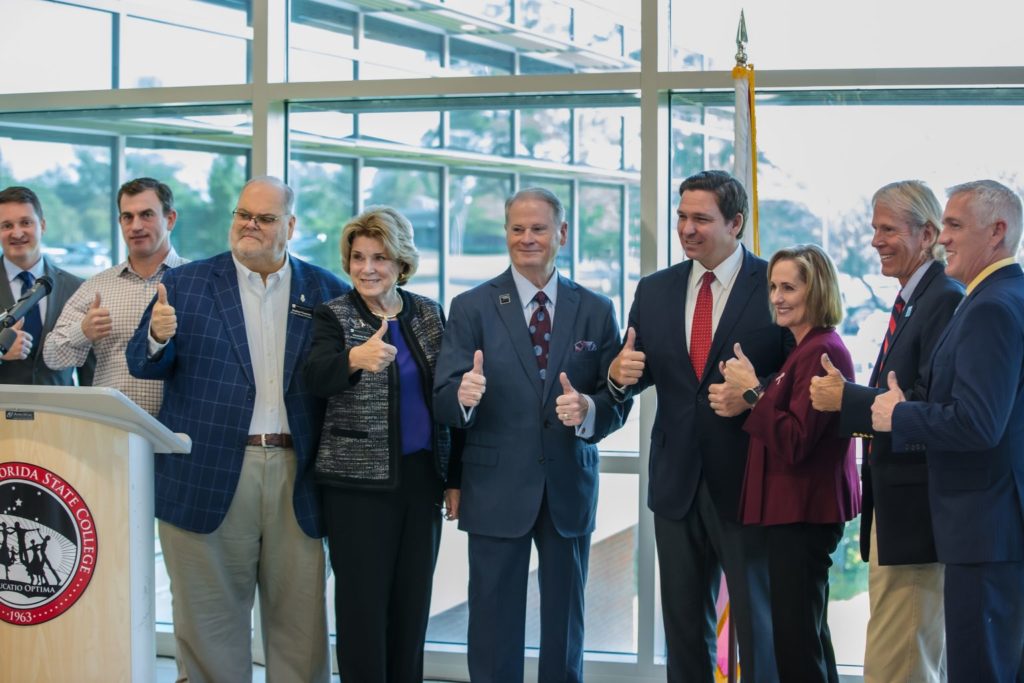 Governor Ron DeSantis held a press conference Thursday morning from Northwest Florida State College in Niceville where he announced more than $2.8 million is being awarded to NWFSC through the Florida Job Growth Grant Fund to fund a new diesel mechanic technician training program.
The program is slated to support a broad range of industries through transferable skills to include the Florida Department of Transportation, heavy-duty trucks, transit, school bus and construction equipment.
Nearly 70% of all freight shipped in the United States is carried by commercial diesel vehicles. There is a high demand, not only for people to operate the vehicles, but people who can repair and maintain the vehicles.
In Okaloosa County, DeSantis believes there will be close to a 20% increase in demand over the next five years with students making $60,000+ a year.
"We're doing a lot to highlight initiatives to help with job growth in the state of Florida, and that involves infrastructure and workforce training. We see a lot of businesses in finance, aerospace, manufacturing, and logistics where there's a huge demand for skilled employees," said DeSantis.
Today's announcement really builds off that insight. It builds off of what they've already done at Northwest Florida State College.
Education Week ranked Florida's K-12 schools #3 in the country and for 5 years in a row, the public university system #1. "We're committed to not just university education, but vocational education as well," says DeSantis.
DeSantis was joined by Department of Economic Opportunity Secretary Dane Eagle, NWFSC President Dr. Devin Stevenson, and Chair of the Board, Lori Kelly.
"Governor DeSantis providing this award will help individuals in the Panhandle gain technical skills that will grow the workforce in surrounding rural communities," said Secretary Dane Eagle.
According to the U.S. Bureau of Labor Statistics, the demand for diesel service technicians and mechanics is expected to increase by 8% over the next 10 years, and in Walton and Okaloosa counties, current projections show an 18% increase in demand for transit technicians over the next five years.
"We know that business and industry in Northwest Florida is counting on us to provide the education to support the jobs of the 21st Century," said NWFSC President Dr. Devin Stephenson.
The program projects to have 340 students complete the program over a seven-year period. The local area currently has only one Transit Technician program within 150 miles of NWFSC.
THERE'S MORE…
$100,000 new scholarship fund established by ERA American Real Estate Realtors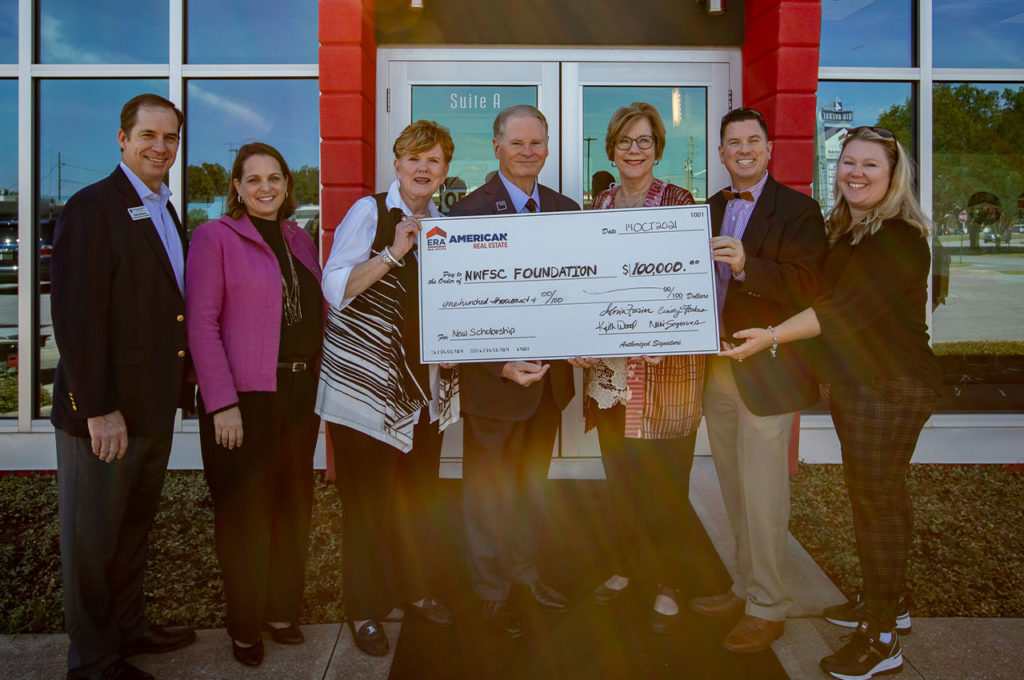 I told you it was a big day for our local college…
Roughly an hour after Gov. DeSantis ended his announcement, NWFSC President Dr. Devin Stephenson made his way to ERA American Real Estate's Shalimar headquarters to receive a $100,000 check from Broker Gloria Frazier.
The $100,000 is to establish a new scholarship for Okaloosa & Walton County students, allowing them to not have to leave home for their first two years of college.
Funds for this endowment were generated from real estate commissions gifted back to the NWFSC Foundation from the sale of the College Apartments in the fall of 2021.
Keith Wood, Director of Property Management, Nikki Segraves, Broker with ERA American Real Estate, and Cindy Frakes, Broker with ERA American Real Estate since 1988, contributed many hours to the successful closing of the College Apartments.
"This money is the seed money that's going to help us be able to keep students at home and learn right here locally," said Dr. Stephenson. "We know that 85% of the students that study at our institution will stay here and fuel this economy for the future."
Since its first gift to the College in 1991, ERA American Real Estate has supported a myriad of College programs including the NFSO, Athletics, CBA, and First Generation Scholarships.
In 1993, ERA established its first endowment with Northwest Florida State College, creating a scholarship to assist Okaloosa County students with financial need pursuing a degree in business.
With the gift from this endowment, ERA American Real Estate's total giving to Northwest Florida State College exceeds $200,000.
MO' READS
What else you need to know this morning
RED TIDE: The Florida Department of Health in Santa Rosa County confirmed on October 14 that red tide is present at Navarre Beach Pier in Santa Rosa. The red tide levels are low, but DOH is reminding residents to avoid areas where the algal blooms are present. 
NICEVILLE FOOTBALL: The Niceville High School football team has been ordered to forfeit one of its 2021 football games for using an ineligible player, according to the Northwest Florida Daily News. Niceville Principal Charlie Marello was informed of the penalty in a letter dated Oct. 7 from Florida High School Athletic Association Associate Executive Director Craig Damon.
OK, that's all I have for you this morning! I hope you have a great Friday.
p.s. What did you think of this morning's newsletter? Hit the reply button and let me know!
Published with ♥ by Get The Coast.
Did someone forward you this email? Subscribe here.
124 Eglin Parkway SE Fort Walton Beach, FL 32548