TOGETHER WITH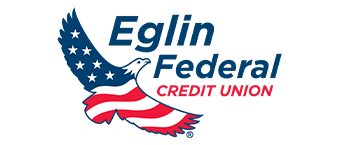 Good morning!
Did you know that Okaloosa County is home to 224 manufacturing businesses that employ more than 3,338 individuals locally? I didn't either…
More on that below…
MILITARY
Okaloosa County set to unveil Women Veterans Monuments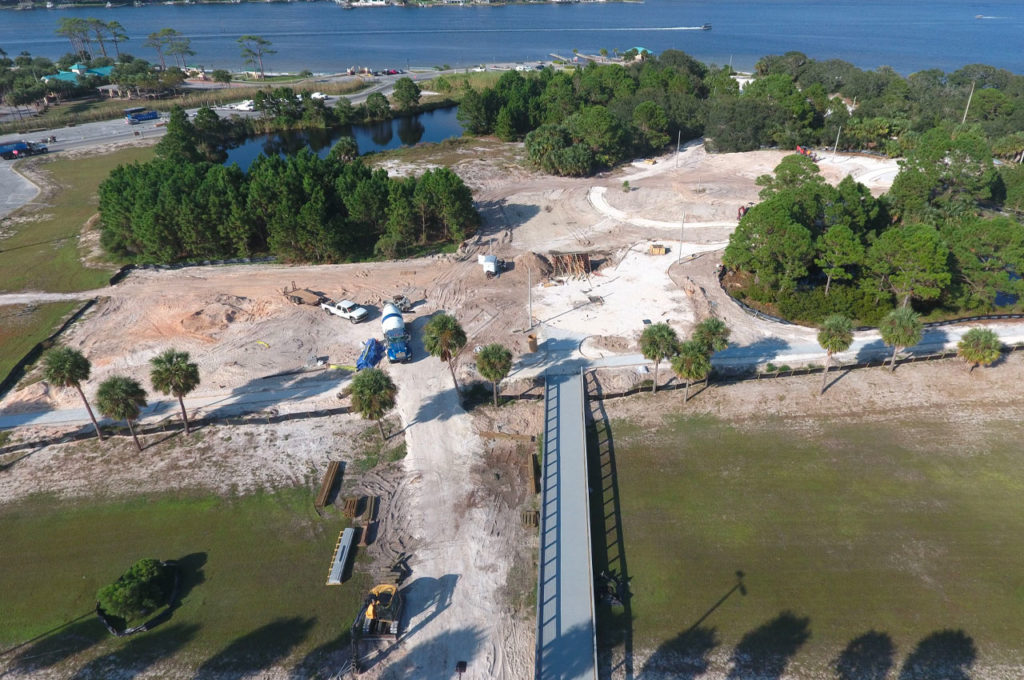 The Okaloosa County Board of County Commissioners is set to unveil the Women Veterans Monuments at Veterans' Park on Veterans Day, Thursday, November, 11, 2021.
Presentations will begin promptly at 2 p.m. on Bayview Plaza outside of the Destin-Fort Walton Beach Convention Center on Okaloosa Island, adjacent to Veterans' Park.
The eight bronze statues pay homage to the military which has played an integral role in sculpting our community. Florida is home to the second-largest population of women veterans in the nation, second only to Washington, D.C. What makes this memorial one-of-a-kind is that all of the statues pay tribute to women who have served throughout history, according to the county.
"The Nation will be proud and residents, along with guests will embrace the detail, quality and effort that has gone into honoring women who have given such dedication to our country," said Okaloosa Board of County Commissioners Chairman Carolyn Ketchel. "Additionally, the statues will be situated along the trail in a way that preserves the natural habitat of native wildlife and vegetation."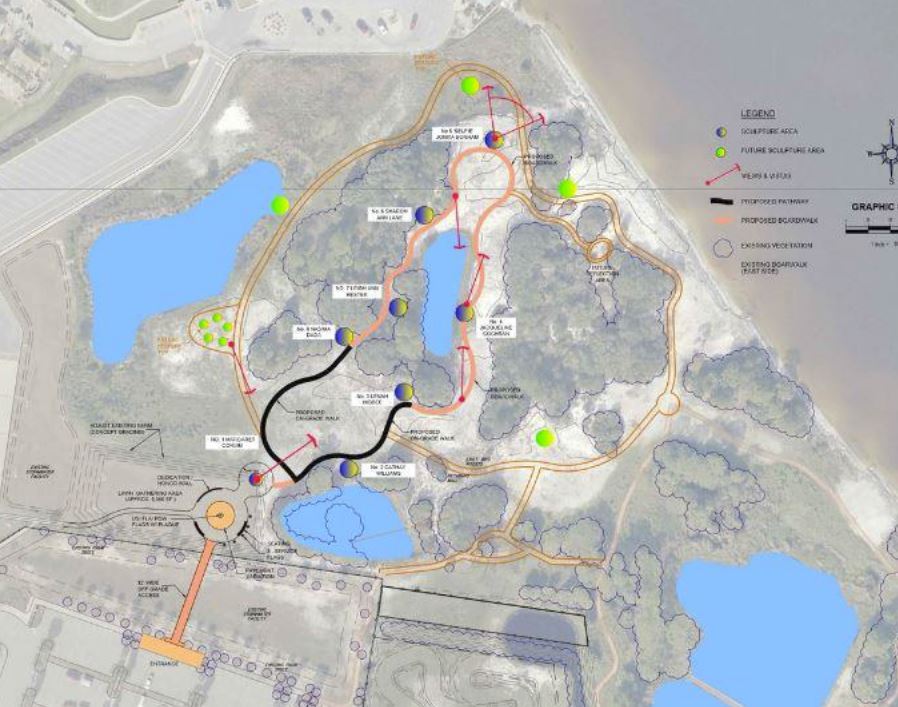 Honorees chosen by the Women Veterans Monument Advisory Committee and approved by the Board include the following:
Margaret Corbin (Revolutionary War, Army)
Cathay Williams (Civil War, Army)
Lenah Higbee (World War I, Navy)
Jacqueline Cochran (World War II, Air Force Reserves)
Jonita Ruth Bonham – Bovée (Korean War, Army Air Corps / Air Force)
Sharon Ann Lane (Vietnam War, US Army Nurse Corps Reserve)
Leigh Ann Hester (Persian Gulf War, Army National Guard)
Naseema (War in Afghanistan, US Air Force).
Learn more about the honorees at myokaloosa.com/bcc/women-veterans-memorial.
The Women Veterans Memorial also includes:
A dedication plaza
ADA sidewalks
Parking
Landscape with irrigation
Eight life-size bronze statues
A Living Shoreline will be constructed to protect 2,200 linear feet of shoreline by reducing the impact of wave energy and providing an oyster habitat, a seagrass recruitment area and a salt marsh shelf. There is a boardwalk planned, along with an education component and post-construction monitoring.
The Living Shoreline will be funded by a RESTORE grant, the National Fish and Wildlife Foundation and matching funds from Tourism Development.
Parking for the unveiling is available onsite at the Destin-Fort Walton Beach Convention Center located at 1250 Miracle Strip Parkway SE, Fort Walton Beach, FL 32548.
SPONSORED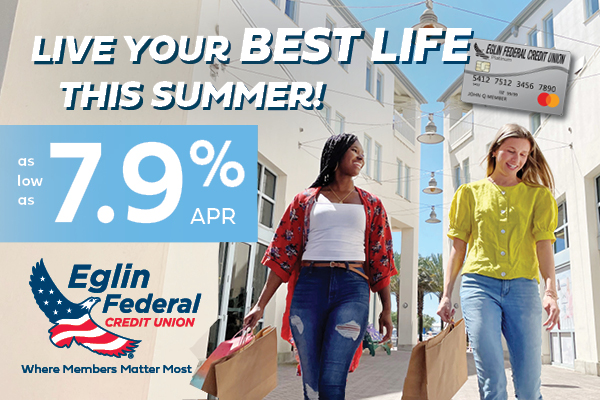 All of Eglin Federal Credit Union's credit cards include the following features:
No Annual Fee
No Balance Transfer Fee
No Cash Advance Fee
No International Transaction Fee
BAYTOWNE
Marlin Grill at Baytowne Wharf closes after 20 years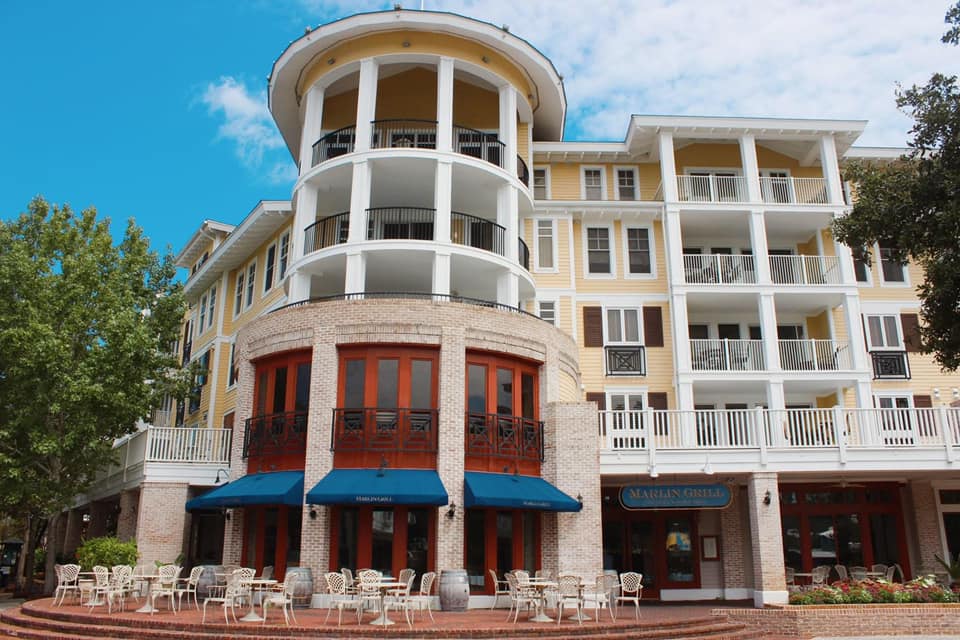 After two decades in business, the owners of Marlin Grill at Baytowne Wharf have made the difficult decision to close.
This comes just three weeks after a kitchen fire broke out at Marlin Grill causing some serious damage.
According to the South Walton Fire District, the fire's damage was contained to the commercial kitchen area, however the sprinklers inside did flow a heavy amount of water throughout the restaurant.
The SWFD Fire Marshal completed an investigation into the incident and determined the fire was accidental in nature, likely related to improper storage of cooking supplies and materials.
"We would like to first thank all of our incredibly loyal patrons for dining with us these past 20 years, we are forever grateful to have served you," wrote Marlin Grill in a statement.
The owners also thanked the men and women who have worked at the restaurant.
"The memories made here will be forever cherished, and we are honored to have been a part of your many celebrations over the years," they continued.
WATERWAYS
"Idle Speed No Wake" zone coming to Water Street Boat Ramp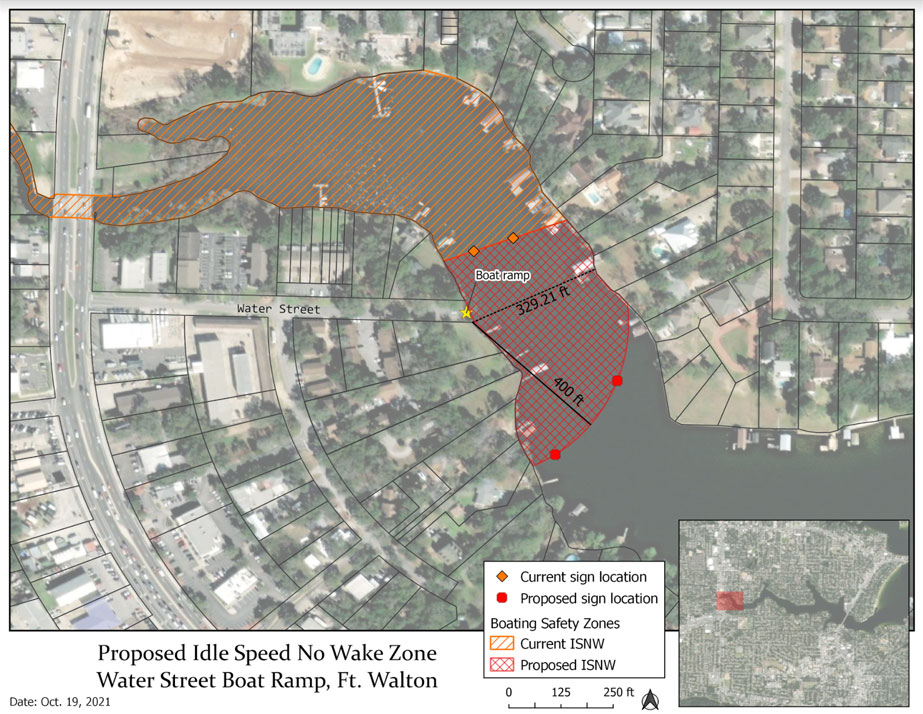 On Tuesday morning, the Okaloosa Board of County Commissioners approved an ordinance to establish a new "Idle Speed No Wake" zone in the vicinity of the Water Street Boat Ramp in Fort Walton Beach.
There is already a no-wake zone near the boat ramp. This ordinance basically expands the zone to about 400 feet south of the current boat ramp.
In August, the county purchased property that is adjacent to the boat ramp to help with parking, turnaround and stormwater issues. One of the stipulations of the purchase included establishing this no-wake zone.
It's worth noting that the "stipulation" made sense to County staff as the current zone did not encompass and/or protect the boat ramp.
"This is all part of trying to create some better water access at the Water Street Boat Ramp," said Commissioner Trey Goodwin. "I think it will be really good for residents in multiple districts, not just for District 2 or District 4. Anybody who really needs access to our waterways, this is going to help with that."
Additional planned improvements include:
Addressing the stormwater runoff from Water Street onto the adjoining property.
Ensuring a sign is posted prohibiting any commercial activity.
Lighting the property and maintaining a safety light at the boat ramp.
Naming the boat ramp "Helen's Landing"/Water Street Boat Ramp.
Installing a 6ft wooden fence along the property line in conjunction with the development of the parcel or within 24 months, whichever occurs first.
WALTON COUNTY
The new 30a.com license plate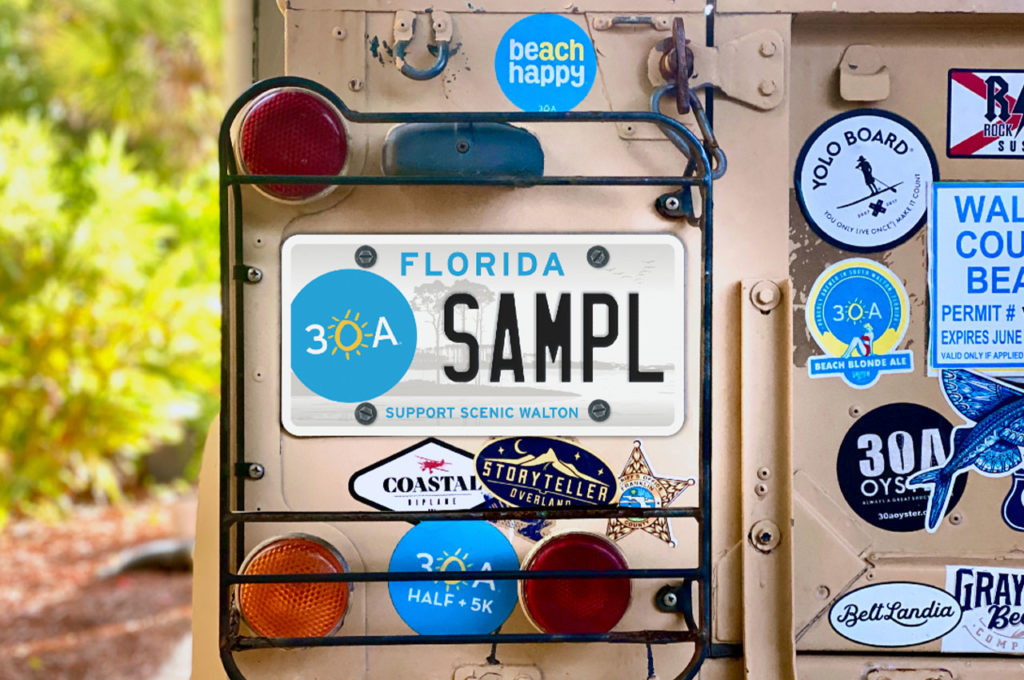 Over the summer, Governor Ron DeSantis signed Senate Bill 676 to help create a new 30A specialty license plate for Florida motorists.
The 30A tags cost $33, with all proceeds being donated to support Scenic Walton, a 501(c)(3) non-profit that promotes projects designed to improve the quality of life in Walton County.
According to 30a.com, 3,000 vouchers must now be sold before Florida's Department of Motor Vehicles will manufacture the 30A tags. Vouchers can be purchased at 30Atag.com or at any Florida Tax Collector's Office.
"Money raised by the new tags will help promote beautification and safety projects throughout all of Walton County, not just along the beach," said Leigh Moore, Scenic Walton's Executive Director. "We work to improve the landscaping in roadway medians, reduce litter, promote underground utilities, expand infrastructure for pedestrians and cyclists, and other projects that enhance the quality of life for Walton County residents and visitors."
The tag was designed by Gulf Coast native, Jake Meyer, and depicts the blue 30A logo against a subtle silhouette of Western Lake, one of Walton County's most famous vistas.
"Of course, we have amazing beaches here, as do many Florida towns, but our coastal dune lakes really are unique to Walton County," said Mike Ragsdale of The 30A Company. "I think our community made an excellent choice."
"This is the only specialty tag that generates revenue exclusively for community projects here in Walton County," added Moore. "So everyone who buys an official 30A / Scenic Walton tag for their vehicle will help preserve Walton County's beauty."
Florida residents can go to any Tax Collector Office to buy a 30A tag voucher. They can also be purchased online now at 30Atag.com.
OKALOOSA
Okaloosa recognizes 200+ local manufacturers that employ 3,338 individuals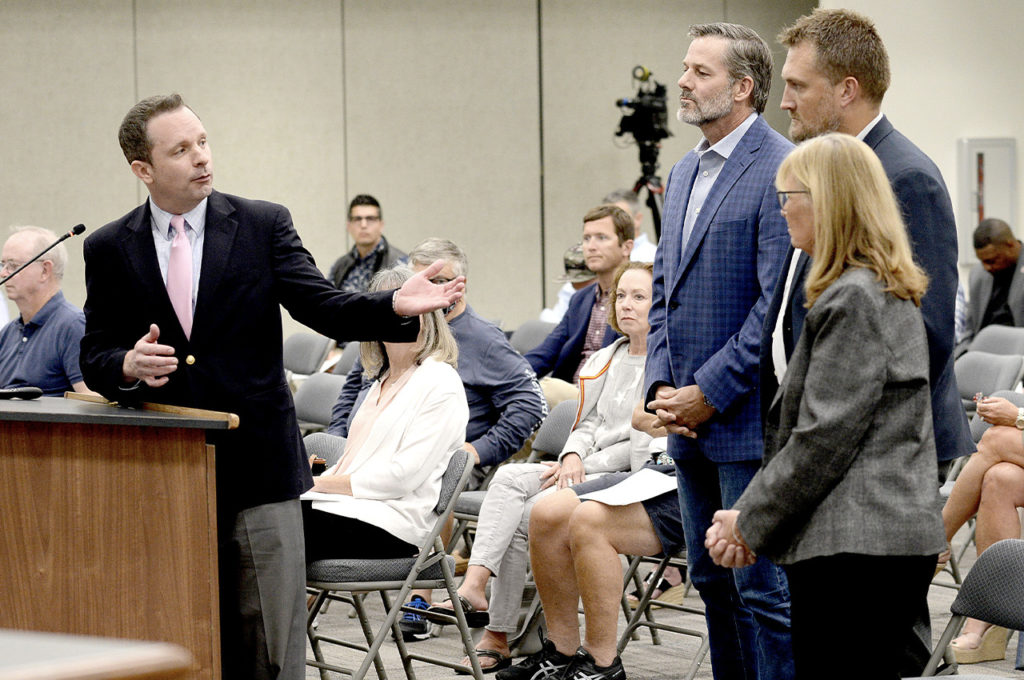 Believe it or not, Okaloosa County is home to a growing and diverse group of manufacturers.
According to One Okaloosa EDC, the county is home to 224 manufacturing businesses that employ more than 3,338 individuals locally.
To recognize and celebrate these businesses, the Board of County Commissioners proclaimed October 2021 as "Manufacturing Appreciation Month" in Okaloosa County.
One Okaloosa EDC (Economic Development Council) is the county's primary economic development organization. They are tasked with improving the area's economy through the attraction and retention of new, diversified employment opportunities and capital investments.
The Okaloosa EDC was established over 30 years ago, and serves as a non-profit public/private partnership.
"Every time people hear that number [224], they think, "Where are they?",' joked Nathan Sparks, One Okaloosa Director. "Well, they're all over the place, from Baker all the way down to the coast, and we couldn't be more proud of the work that they do on a day-to-day basis."
One of the manufacturers highlighted Tuesday morning was MAG Aerospace who was a Silver Award Winner of the prestigious 2021 Florida Sterling Manufacturing Business Excellence (SMBE) Award.
Back in June, the Commissioners granted a 10-year property tax exemption (EDATE) to Dunkin' Donuts in an effort to bring the donut-maker's new distribution center to Crestview.
Project Dunk will build a new 24,500 sq.ft. food manufacturing facility on Adora Teal Way in Crestview, FL., with the final goal of creating 60+ jobs.
According to Sparks, the closing on the property is set to be complete next week.
"These are companies that are doing very innovative things right here in our community and they are to be celebrated," continued Sparks. "It is an opportunity for us to celebrate companies like these and emphasize the important work that's being done to train the workforce of tomorrow, with respect to manufacturing."
MO' READS
What else you need to know…
DESTIN: Following her pretty public arrest, all eyes were on Councilmember Prebble Ramswell at Monday night's council meeting. After consulting her attorney, she decided to abstain from voting on whether or not to approve items requested by the developer for the Pointe Mezzanine docking station on Holiday Isle. This development is what landed her In hot water.
NICEVILLE: The town doesn't have a bowling alley, movie theater, miniature golf or arcade. Now, Honeybee Ice Cream and Arcade hopes to bring a huge variety of sweet treats, retro games to Niceville. Read more.
OK, that's all I have for you this morning! I hope you have a great Wednesday.
p.s. What did you think of this morning's newsletter? Hit the reply button and let me know!
Published with ♥ by Get The Coast.
Did someone forward you this email? Subscribe here.
124 Eglin Parkway SE Fort Walton Beach, FL 32548