TRAFFIC
Antioch Road Closure Next Week (October 26-28)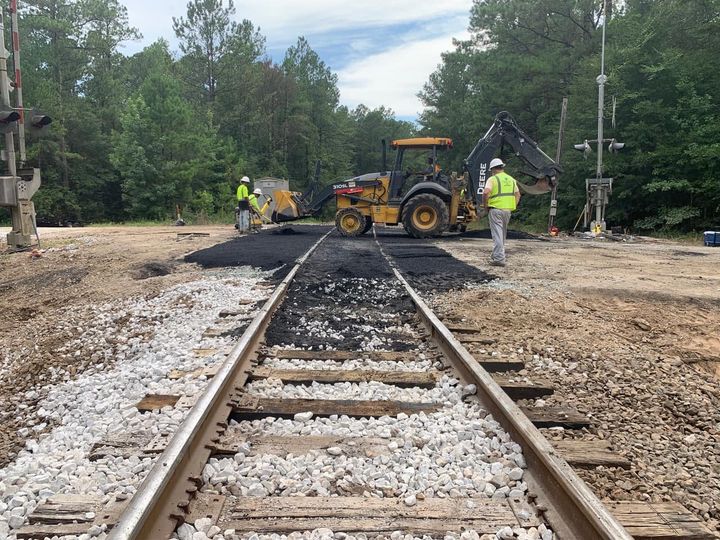 Detour message boards are being deployed in the coming days, as Antioch Road will not be available as a cut through between Highway 85 and U.S. Highway 90 next week.
Tuesday – Thursday, October 26, 27 and 28.
Florida Gulf & Atlantic Railroad will close Antioch Road at their rail crossing on these days to repave for a smoother path when motorists cross.
A detour will be signed to use SR 85 and US 90.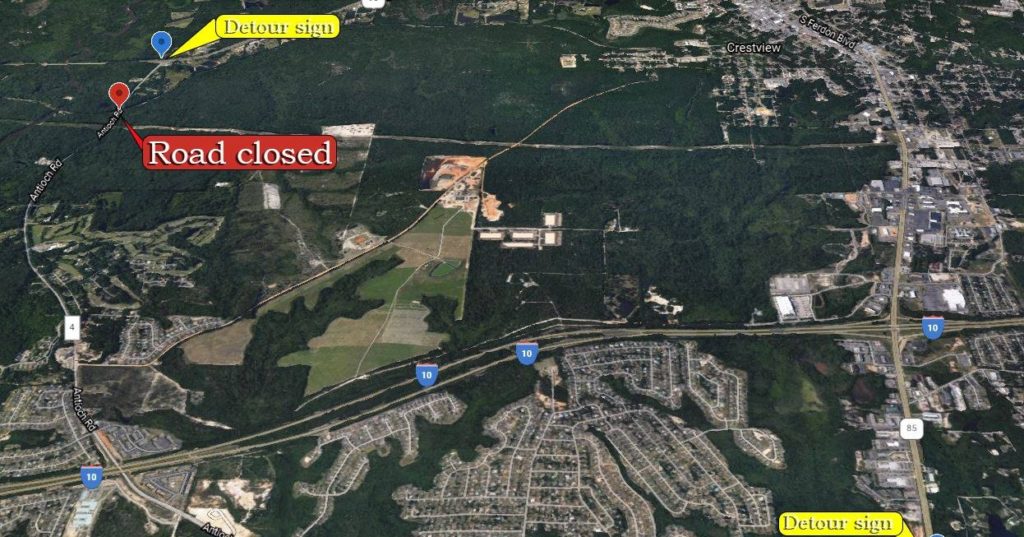 Northbound motorists on Highway 85 at P.J. Adams Parkway are being asked to continue straight North on SR 85 to US 90 and motorists headed South from US 90 are asked to travel straight through to SR 85 instead of cutting through Antioch Road and P.J. Adams Parkway.
SPONSORED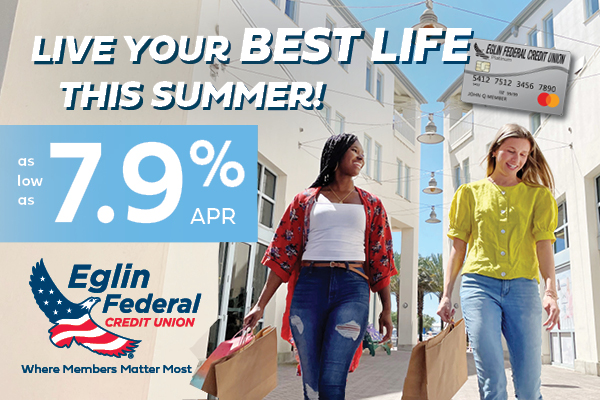 MIRAMAR BEACH
Hotel Effie's Ovide launches new weekend jazz brunch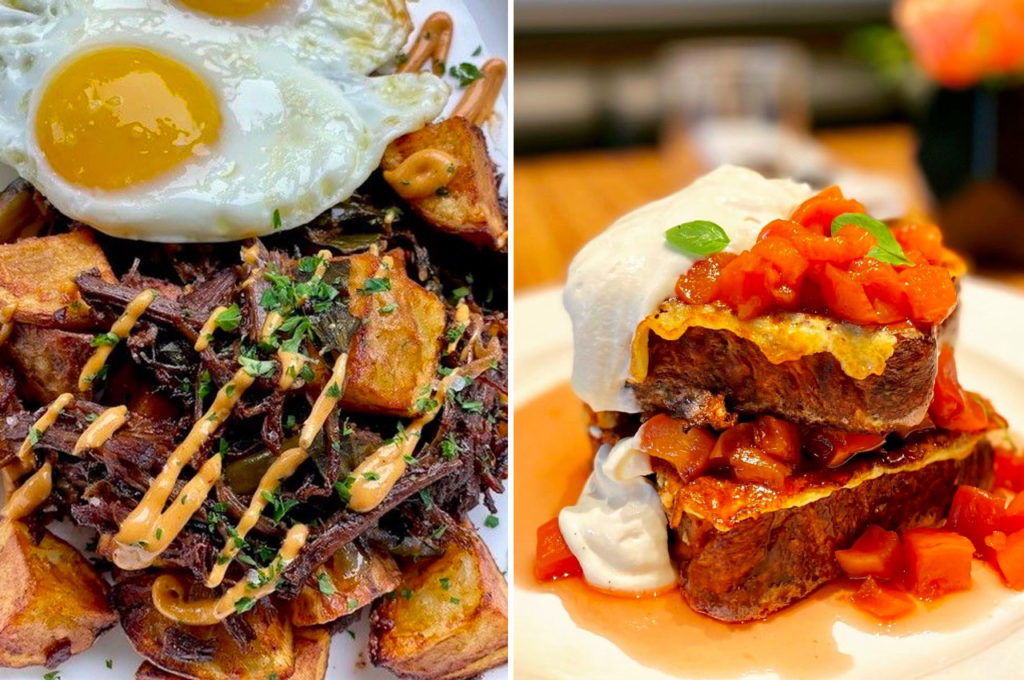 Ovide, the signature restaurant by James Beard Award-winning chef Hugh Acheson, located at Hotel Effie, has launched a new jazz brunch available every Saturday and Sunday.
The menu showcases chef Hugh Acheson's creativity and passion for distinctive ingredients and cooking techniques by fusing coastal cuisine with a sophisticated French influence. 
The brunch menu offers a collection of new entrees including:
An Egg White Frittata ($19) served with a combination of slow-roasted tomatoes, kale, goat cheese and gem lettuce salad.
Braised Pork Belly ($23) paired with a sunny-side-up egg atop a bed of crispy rice, edamame, scallions and pickled carrots.
Short Rib Hash ($21) atop crispy potatoes with two eggs served sunny-side-up with collard greens and a paprika aioli.
Stuffed French Toast ($18) topped with peach compote, vanilla bean and whipped crème fraiche.
Tomato Shakshuka ($16) made with stewed tomatoes, poached eggs, and sweet potato served with sourdough bread.
Hungry yet???
"At Ovide, every sweet and savory dish is fueled by a passion for sustainability and seasonality that gives each bite its incredible flavor," said executive chef Lulu Dangerfield. "With the launch of our exciting new brunch menu, we look forward to spending the weekends hosting guests over a comforting meal of delicious and flavorful food, complemented with live jazz and our southern hospitality."
Award-winning, local jazz trio Jones and Company, will be performing live on Saturdays during brunch hours.
Ovide will serve brunch every Saturday and Sunday from 10:00 a.m. to 2:00 p.m. Reservations can be made at www.hoteleffie.com/dining/ovide. 
OKALOOSA
"40 under Forty" award goes to Lt. Demeika McClendon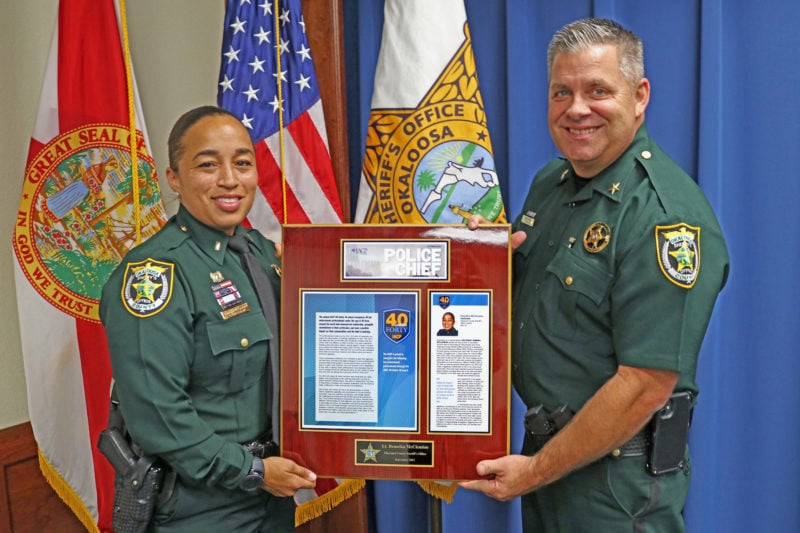 Lt. Demeika McClendon, with the Okaloosa County Sheriff's Office, has earned The International Association of Police Chiefs "40 under Forty" award.
The award recognizes forty law enforcement professionals under the age of 40 around the globe who demonstrate leadership, exemplify commitment to their profession, and have a positive impact on their communities and the field of policing.
This year's forty IACP award recipients come from six countries.
Lt. Demeika McClendon is a role model and leader in our state. She's won a national award for the Youth Services Division, including being named Florida's School Resource Office of the Year.
Additionally, she is also a mentor with Big Brothers/Big Sisters "Bigs with Badges" of Northwest Florida, and partners with the Okaloosa Drug Endangered Children Alliance.
She helped organize an effort to feed more than 100 families in need last Thanksgiving, and has contributed countless hours volunteering as a coach for the Niceville High School girls' basketball program, according to the OCSO.
She took time during the awards ceremony to thank her school resource officers who she works with, saying, "They work after hours, they're truly committed to the safety of these kids. And, without my team, I would not be here. Without a doubt. So I thank you guys, this is for you."
CONGRATS!
FORT WALTON BEACH
Former Finance Director sentenced to 55 months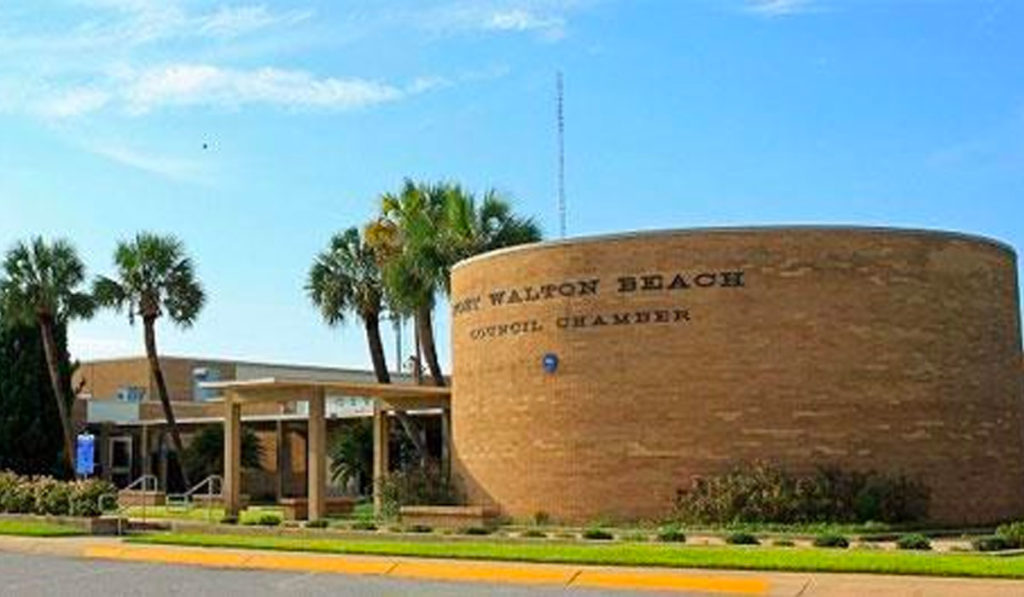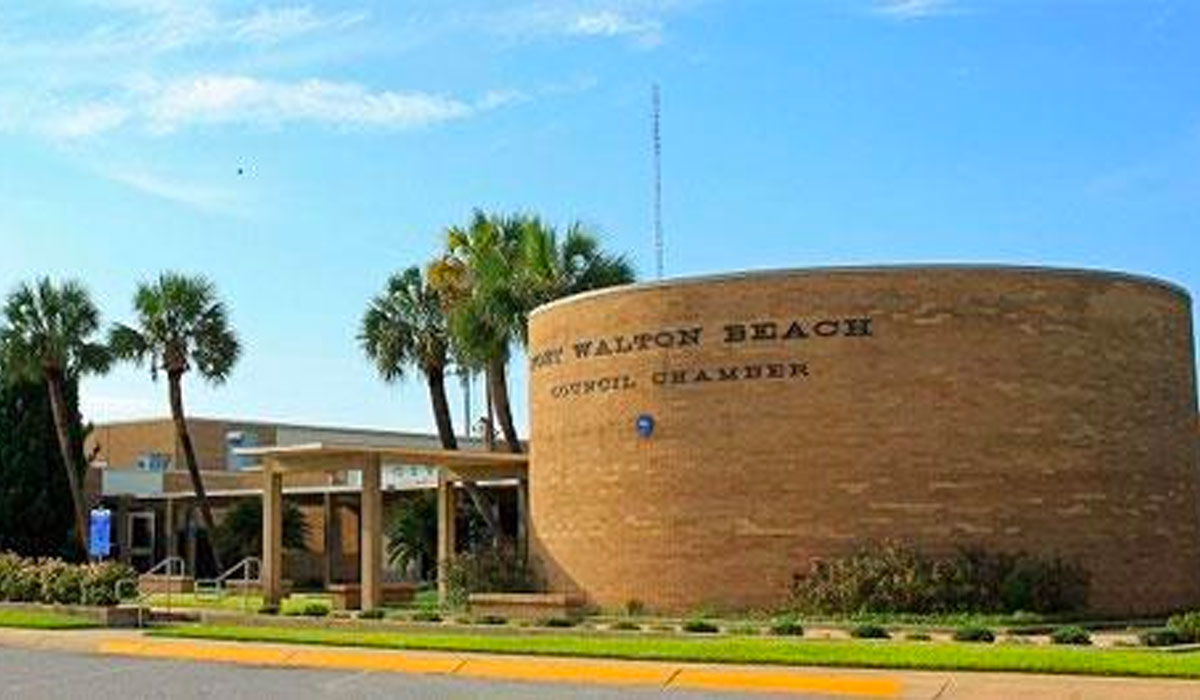 Brandy Ferris, former Finance Director for the City of Fort Walton Beach, was sentenced Tuesday to 55.5 months imprisonment in the Department of Corrections, followed by 15 years probation, according to the State Attorney's Office.
According to the arrest report, within a 12-month period, unauthorized purchases of good and services were made that totaled over $50,000.
Additionally, transactions over $20,000 were made and funds from the city were used to pay down the balance of the American Express.
The investigation revealed that the American Express was opened by Ferris in the city's name, with several charges made by Ferris for personal use. She then used City funds were used to pay for these personal items.
OKALOOSA ISLAND
Okaloosa approves major overhaul of Santa Rosa Boulevard on Okaloosa Island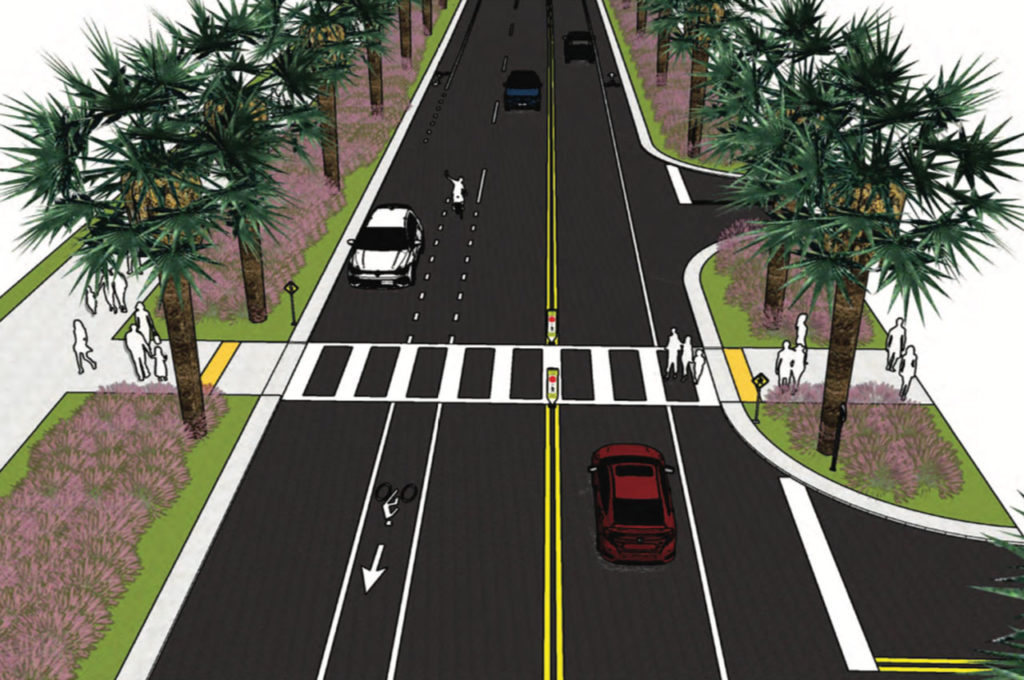 At Tuesday's Board of County Commissioners meeting, Okaloosa approved a new concept improvement plan that will bring some major renovations to Santa Rosa Boulevard on Okaloosa Island.
After a series of town hall meetings, seeking input from the public, and concept iterations, Public Works Director Jason Autrey presented the proposed concept to the commissioners.
In the presentation, Autrey presented the concept with the to-be-built Brooks Bridge. The new bridge will go over Santa Rosa Boulevard, and Santa Rosa Boulevard will have a side road dedicated for access to and from the bridge. In fact, it will have two access points on the Brooks Bridge.
If you want to go from Okaloosa Island or Santa Rosa Boulevard to Fort Walton Beach, you will drive underneath Highway 98, loop around, and come up onto Brooks Bridge in a dedicated receiving lane.
Additionally, there will be a traffic signal on Santa Rosa Boulevard and it will sit a bit to the west of where the Tom Thumb driveway is now. According to Autrey, that light will cycle at a significantly better rate than what it currently does because you have completely excluded Highway 98 traffic.
"If you want to put numbers to it, of the 50,000 cars that would go through the intersection, 45,000 or more are no longer involved in that intersection," he explained. "You've dramatically changed the way that it operates. It will be far more efficient."
All that stuff is happening due to the new Brooks Bridge. Now let's talk what the county will be doing…
The current five-lane section of roadway will continue on Santa Rosa Boulevard near the bridge, with added stormwater improvements. This section will remain five-lanes and then drop down to four-lanes until Beach Access #1.
Five-lanes will have 2 east and westbound lanes with a median for left turns.
Four-lanes will have 2 westbound lanes, 1 eastbound lane and a median for left turns.
After Beach Access #1, Santa Rosa Boulevard will reduce to three-lanes with 2 westbound lanes and 1 eastbound lane.
"The theory behind that is if you're driving down Santa Rosa Boulevard and you are looking for where you want to go, that middle lane is an opportunity for drivers to maybe be a little bit more slower and cautious and still allow traffic to go around them on the outside," explained Autrey.
According to Autrey, only one-lane is needed when heading eastbound because the vast majority of people are go to Highway 98.
Additionally, Autrey says that with the proposed three-lane segment, every single driveway will have unabated left turn access into it, whether you are eastbound or westbound.
"So the U-turns that people are seeing and experiencing, they disappear," said Autrey.
After Beach Access #4, it will go down to a two-lane segment. According to the presentation, by removing two lanes, the county will be able to design and construct a stormwater management system.
Additionally, by reduced down to two-lanes, they have added a 6ft bike lane on the edge of the roadway on each side.
And finally, the very western-end of Santa Rosa Boulevard will include a roundabout near the El Matador. Autrey says this will be large enough for all vehicles, including large moving trucks.
Along the entire length of the roadway, there will be a 14 foot wide multi-use path that's wide enough for bicyclist, pedestrians and low-speed vehicles.
Autrey pointed out that the existing five-lane setup on Santa Rosa Boulevard sees traffic that backs up to Azure Condominiums just before Beach Access #1. He says they took current traffic count from FDOT (at peak hours in peak season) and plugged it into their real-world model of the existing roadway and it does show a traffic backup.
However, Autrey demonstrated that using the same FDOT data inside the proposed concept model, and traffic does not backup.
The project is estimated to cost about $10 million and will make use of half-cent sales tax money along with other types of funding.
Click here to see pictures of what each section will look like.
OK, that's all I have for you this morning! I hope you have a great Thursday.
p.s. What did you think of this morning's newsletter? Hit the reply button and let me know!
Published with ♥ by Get The Coast.
Did someone forward you this email? Subscribe here.
124 Eglin Parkway SE Fort Walton Beach, FL 32548