TOGETHER WITH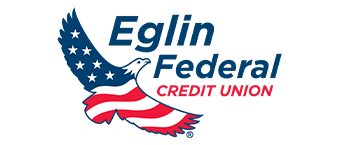 Good morning!
On Friday night, the Greater Fort Walton Beach Chamber of Commerce held a gala to celebrate their 75th Anniversary at the Island Hotel on Okaloosa Island. Not only was it a great event, but it was a rare opportunity for my wife and I to get dressed up (I can't tell you the last time I wore a suit.)
There were tons of people at the event but if you were there and we didn't chat, shoot me a reply 🙂
Let's get to the news…
FORT WALTON BEACH
Shooting in Downtown Fort Walton Beach
On October 24, 2021, at approximately 4:10 a.m., Fort Walton Beach Police officers responded to the intersection of Eglin Parkway SE & First St. SE for a reported shooting.
A 20-year-old male, identified as Tykeis D. Noland, was located with multiple gunshot wounds. Noland was transported to Fort Walton Beach Medical Center where he died from his wounds.
At this time, the investigation is ongoing and anyone with information about this shooting is urged to contact the Fort Walton Beach Police Department at 850-833-9548.
TOURISM
Destin-Fort Walton Beach was recently recognized with six awards for tourism campaigns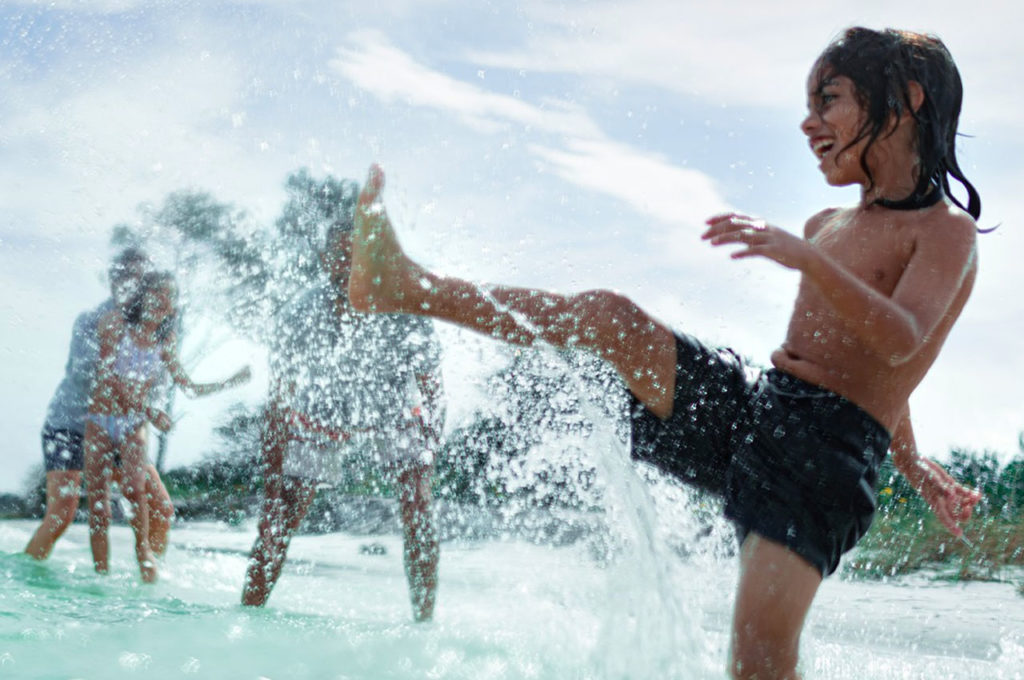 Destin-Fort Walton Beach (Okaloosa's Tourism Department) has been recognized with six awards for their recent 'Adventure Anywhere' and 'Venture Out' tourism campaigns.
The honors, which were presented by VISIT FLORIDA on the state level and the U.S. Travel Association on the national level, recognize Okaloosa County's Tourist Development Department's efforts over the past year.
"We are thrilled to receive acknowledgements from both VISIT FLORIDA and the U.S. Travel Association," said Jennifer Adams, Tourism Director, Destin-Fort Walton Beach. "The success of both campaigns would not have been possible without the support of our valued tourism partners and is testament to the appeal of our offerings and the important role that tourism plays in the local economy."
Destin-Fort Walton Beach received a total of five Flagler Awards for outstanding Florida tourism marketing at the state's Governor's Conference on Tourism.
The Educational Seminar for Tourism Organizations (ESTO) of the U.S. Travel Association also honored the destination with a Destiny Award in recognition of excellence and creative accomplishment in destination marketing and promotion.
'Adventure Anywhere' launched in April 2020 in response to COVID-19. The campaign offered a collection of indoor/outdoor itineraries designed to connect parents, teachers, businesses, and children with water-based adventures in Destin-Fort Walton Beach without leaving the house. The campaign featured virtual activities to keep kids learning, moving, and entertained.
'Venture Out' was introduced in July 2020 and featured a series of adventure packs designed with expert input from local moms, who later served as online guides, to encourage locals and visitors to experience the various water adventures and local dining Destin-Fort Walton Beach has to offer.
The packages included offerings from local businesses ranging from charter fishing to paddleboarding, and had taken extra precautions to ensure the health and safety of guests.
And The Results: Tourism Tax Collections went up 22.0% from July-December 2019 to July-December 2020. According to VisaVue data, spend per visitor went up 9.2% during the same time period year over year.
TECH
Bit-Wizards expands their multi-million dollar software operation in FWB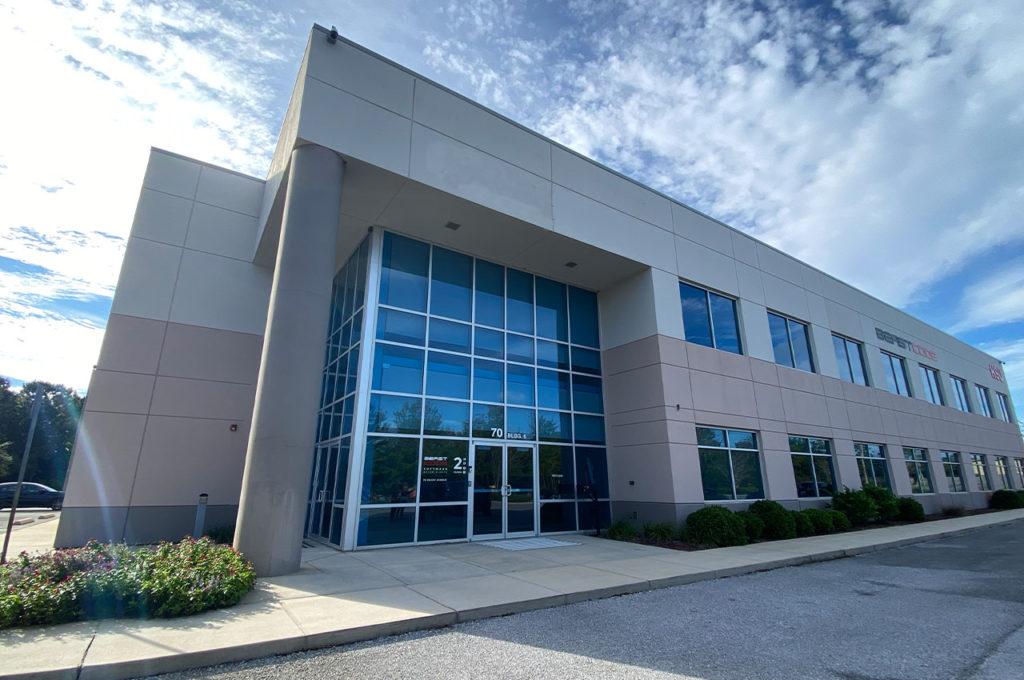 Bit-Wizards is moving their multi-million dollar software development and tech operations to the Commerce & Technology Park in Fort Walton Beach. Bit-Wizards will move to the HSU Institute building located at 70 Ready Ave.
Their new neighbors will include BeastCode and the Hsu Educational Foundation.
Founders Vince Mayfield and Louis Erickson could see that they were running out of space well over a year ago. Erickson took on the task of finding a new home for their growing team.
This will be their fourth move since starting the company over 20 years ago. Their first space was a 1,500 sqft setup in Shalimar. The next space was inside the Bank of America building on Yacht Club that was 12,500 sqft. This was where they would stay for 7 years before moving to their current location on Memorial Parkway.
The Memorial location is 12,000 sqft. The new location at the Hsu Institute is 25,000 sqft.
"I don't like the structure of our existing building," said Erickson. "There are four quadrants that separates the entire team. We have four divisions in our company and that's how we broke it up inside the building. But it isn't conducive to "One Team, One Fight," which is something we say all the time."
The new location is massive and the Wizards have designed it to fix their current pain points. Aside from the typical offices, there will be tons of space to collaborate, host events, hold team meetings and more.
Not only will there be a full bar, but snacks and lunches will be provided to the entire team via free vending machines.
They've also reconfigured both the men's and woman's bathrooms to include full showers.
"Space does create the synergies," continued Erickson. "Now, the entire team will be on a single floor sharing common areas, versus separated in our existing two-story building."
"The whole idea is to try and cross pollinate people between the different groups," added Vince Mayfield. "Additionally, there's not a lot of Class A office space around here and we couldn't have a better landlord than Dr. Paul Hsu."
Mayfield says that while it is definitely a big investment for Bit-Wizards, it was more about getting into the right location that would not only look and feel better, but position their team to be in a better place to grow.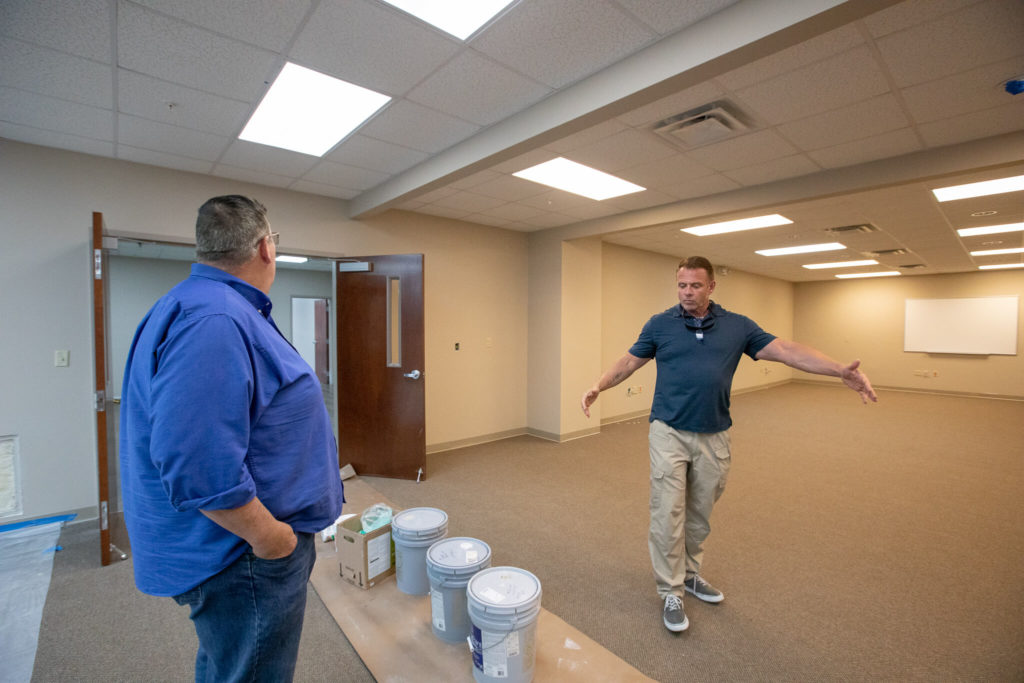 Speaking of growth, Bit-Wizards isn't the only company moving into the 25,000 sqft space. Their other company, TalkingParents, will also be making the move.
TalkingParents is a communication and coordination platform providing tools for co-parenting.
They currently have 500,000 users that utilize both their free web tools, and the paid access to their mobile app.
"There's a symbiotic relationship between Bit-Wizards and TalkingParents because we're doing all the software engineering for TalkingParents," explained Mayfield. "We're doing the marketing and the other things. Slowly, but surely, we will transfer more and more people over to TalkingParents as it scales up. This is a half-a-billion to a billion dollar industry, and we've just barely scratched the surface."
Mayfield explains that the reason why they decided to put TalkingParents on the outside of the building was to not only create a special space for the company, but to also start running the companies separately and allowing each to grow independently.
"If you think about it, there's somewhere between 50-70 million co-parenting relationships around the county," said Mayfield. "We have barely tapped into that and with the growth that we've been experiencing, I think this has the ability to go public as a publicly traded company."
Looking ahead, a big space like this requires furnishing, and both Mayfield and Erickson are hopeful that their new office furniture will ship on time in early November.
"We should be in around the first week of December if everything goes right," said Mayfield. "Worst case, it will be the end of December that we'll be fully in the building."
DESTIN
Liberty Ship Artificial Reef slowly leaking oil off the coast of Destin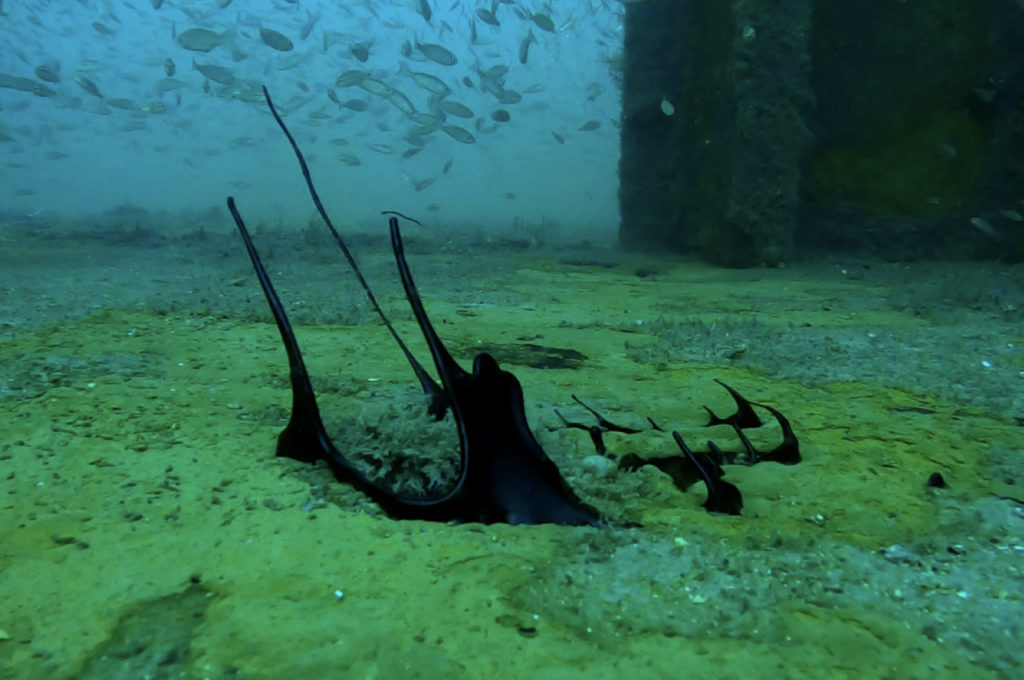 On Monday September 28, 2020, Coastal Resource Manager Alex Fogg was contacted by local dive operator Nancy Birchett of ScubaTech Northwest Florida.
ScubaTech was completing their first offshore dive trip since Hurricane Sally when Birchett reported that the popular Thomas Heyward Liberty Ship artificial reef had experienced some damage from the strong currents and high seas associated with the storm.
Ms. Birchett also observed an oil sheen on the surface and her dive masters reported a black "oil-like" substance flowing from the deck of the Thomas Heyward.
The Thomas Heyward Liberty Ship is located approximately 6.65nm southwest of Destin East Pass.
Following the report, Fogg conducted an inspection with the goal of collecting samples of any observed oil-like substance. When he arrived at the Liberty ship he observed an oil sheen with small black droplets in a 100ft x 100ft area above the bow of the ship.
A two-liter sample of surface water was collected in the center of the observed sheen. A dive was conducted by Okaloosa County staff to determine what the source of the leak was and to assess damage from Hurricane Sally.
Oil-like droplets were only observed in the water column on the bow section of the vessel and after closer inspection, two holes in the deck of the vessel were identified as the source of the leak. The area was monitored for approximately ten minutes and an oil-like substance was observed slowly seeping from the openings.
Additionally, there was significant damage to the port side bow as the hull collapsed inward which may have disrupted once sealed bilge or oil tank material.
"We don't know how much oil is in the vessel, but it's been leaking for about a year now," said Fogg. "It's not a rapid leak, but it's enough that divers and fishermen notice it. The State of Florida has been working with the Coast Guard to try and figure out a way to alleviate the issue by potentially going down there and pumping the rest of the oil out of the Liberty ship to prevent it from leaking into the environment."
Fogg says that reports are coming in on pretty much a weekly basis, especially after stretches of good weather when people are out there fishing and diving on it.
The Thomas Hayward Liberty Ship was deployed as an artificial reef in April of 1977. Back then, the stringent regulatory rules that Fogg and his team have to abide by now were not in place, as far as making sure vessels and reefs are clean prior to putting them in the water.
The deployment of Liberty ships was a collaboration between the State of Florida and the military where they deployed Liberty ships across the Northern Gulf of Mexico and even over to the east coast.
And because the 400+ foot vessel is roughly 7 miles from Destin's east pass, it's a very popular fishing and diving site.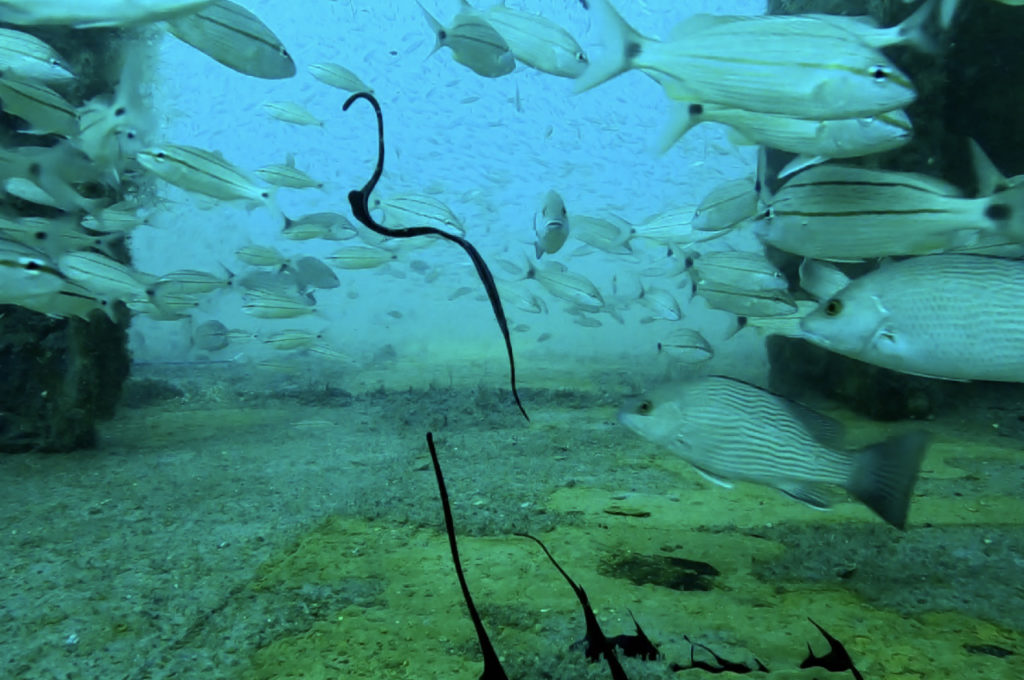 This situation isn't unique to Destin. A very similar scenario actually happened in Pensacola about 15 years ago. According to Fogg, one of the Liberty ships in the Pensacola area was leaking oil and authorities went and pumped it out. Fogg says he thinks there might be a similar situation that can happen with the Thomas Heyward.
Because it was the 1970s, the information on the project is very spotty, and there is not much information about how it was cleaned. Authorities don't know if the residual fuel oil was actually removed from the vessel or was it just sealed off in the hopes that it would stay sealed for the rest of its life.
Hearing of an oil leak, many people might start imagining the Deepwater Horizon oil spill, where there's just a geyser of oil coming out of the ground. That's not the case in this situation.
"This is a very slow leak with very viscous liquid coming from the deck of the Liberty ship," continued Fogg.
As for any environmental implications that have come from the leak over the past year, Fogg says that it is hard to relate any sort of environmental impacts to an incident like this.
"The site of the leak is actually home to a lot of fish and from the numerous investigation dives that we've done and I have not seen any impacts to the fish," he said. "I can't say for sure but with the amount of oil that's leaking, I wouldn't suspect there's going to be any major environmental impacts."
Any sort of action to pump the remaining fuel oil from the Liberty ship will be handled by the U.S. Coast Guard and the State of Florida.
As of this writing, there is no timeline on the removal of the residual oil, but the Coastal Resource Team will continue to monitor the leak and provide updates as they get them.
EVENT
Annual 'Trunk or Treat' at the Shalimar United Methodist Church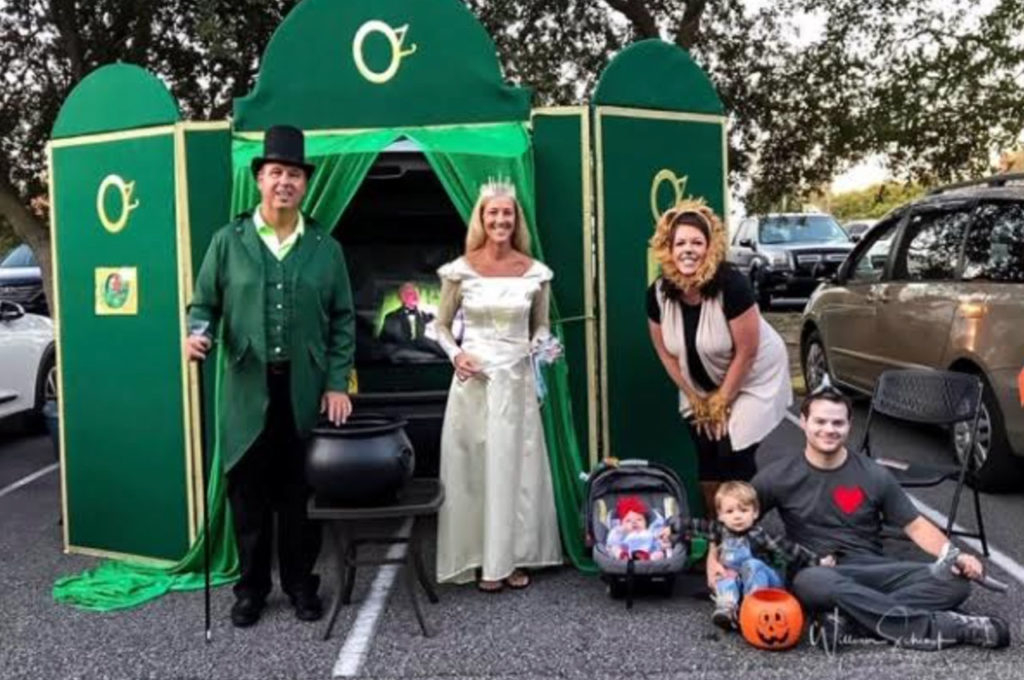 Each year, the Shalimar United Methodist Church hosts a "Trunk or Treat" and this year will be no different.
For those not familiar with this seasonal activity, people from around the community will bring their vehicles and park them around a designated area at 1 Old Ferry Road in Shalimar.
They then use the trunks of their vehicles to fill them with cases or assortments of candy, some people even decorate their vehicles.
The trick-or-treaters start at one end of the area and make their way down the line, collecting candy the whole way. This event is perfect for families looking for a little extra Halloween fun.
Here's what else you can expect at the event:
Other activities include a photo booth, dunk tank (Pastor Matt is the dunker), raffle, and Hot Dog Supper.
Raffle prizes include bikes, toys (e.g., drone, games, basketball, Family Game Night basket).
Prizes for best trunks.
The local Fire Department will bring one of their engines.
The event is free, and all are welcome.
Details
 🗓 Date: Sunday, Oct 31, 2021
 ⏰ Time: 5:00pm to 7:00pm.
 📍 Location: Shalimar UMC is located at 1 Old Ferry Rd, Shalimar.
 📱 Phone: 850-651-0721
OK, that's all I have for you this morning! I hope you have a great Monday.
p.s. What did you think of this morning's newsletter? Hit the reply button and let me know!
Published with ♥ by Get The Coast.
Did someone forward you this email? Subscribe here.
124 Eglin Parkway SE Fort Walton Beach, FL 32548