October 27, 2022
|
Reading time:
11 mins
TOGETHER WITH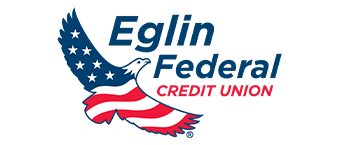 Good morning!
All 5 of the Okaloosa Supervisor of Elections' early voting locations are now open. They will be open everyday from 7am-7pm, through November 5th.
Crestview Public Library, 1445 Commerce Dr, Crestview
Okaloosa Supervisor of Elections Office, 302 N Wilson St, Ste 102, Crestview 
Okaloosa County Administration Building, 1250 Eglin Pkwy, Shalimar 
Niceville City Hall, 208 N Partin Dr, Niceville
Destin Community Center, 101 Stahlman Ave, Destin
There are 144,014 registered voters in Okaloosa County. As of this morning, 6,293 have participated in Early Voting, and 12,168 have voted by mail.
General Election Day is November 8. For more information on how and where to vote, click here.
HALLOWEEN
Trick-or-Treating on Halloween Night at The Boardwalk 🎃
The Boardwalk on Okaloosa Island will host the 7th annual Tricks & Treasures at The Boardwalk on Monday, October 31st. See here.
The family-favorite event features over 25 candy stations, including a "walkabout parking lot parade" with local non-profits and community organizations, co-hosted by The Island Resort. 👻
Treasure maps will be available for children to 'pillage the planks' of The Boardwalk for even more candy and discover some tricks & treasures along the restaurants and storefronts. 🍭
TRICKS & TREASURES FEATURES:
Trick-or-treating with over 25 candy stations from 5-8pm.
Pirate show at Al's Beach Club from 5-8pm, with a kid's costume contest at 7pm.
Treasure map to follow through The Boardwalk for a light-up surprise.
360* Photobooth by Emerald Coast Entertainment Services.
Carnival games and entertainment area.
Kids Eat Free vouchers for Rockin Tacos, The Crab Trap, Floyd's Shrimp House, and Al's Beach Club.
Fireworks from the Okaloosa Island Pier at 8pm.
The Boardwalk is proud to host this family-friendly community event for children of all ages, and best of all, it's free!
SPONSORED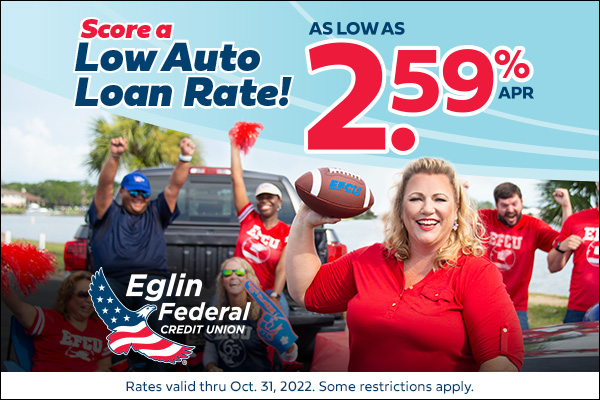 Score a low auto loan rate!
Financing your next auto purchase with Eglin Federal Credit Union is quick and easy. EFCU offer low rates and flexible terms to meet your needs.
SCHOOL
Okaloosa School Board commits to supporting military-connected students and their families
On Monday, October 24, the Okaloosa County School Board adopted a new Resolution to connect military students and families to the resources and services they need to ensure a successful school experience.
There are 1.6 million children of active duty military members worldwide who face many challenges and unique experiences as a result of their parents' service. Approximately 70,000 active duty military members and their families call Florida home.
The Okaloosa County School District has the highest percentage of military child enrollment of any school district in Florida, with over 5,600 enrolled military children representing 17% of total enrollment.
The resolution was presented to the board by Deputy Superintendent of Okaloosa County Schools, Steve Horton. The resolution recognizes that military children and families face unique challenges associated with frequent relocations, separations through deployment, service in combat zones, and reintegration.
"To me, this is a proud moment, when you start looking at what we're trying to do here in Okaloosa County schools," said Superintendent Marcus Chambers. "We understand that as a school district and as a community, it is just so important for us to provide the support that military parents need when they deploy, protecting this great country."
Chambers went on to thank the administrators, teachers, and staff who were in attendance to support the resolution. 
"These individuals, they've worked all day, and they've had successes and probably a few challenges, but yet they're here today for Eglin, for Hurlburt, and for the United States Air Force and the military. And for that, we are extremely grateful."
Schools across Okaloosa are currently in the process of applying to be Purple Star Schools, a designation that indicates a school goes the extra mile to respond to the educational and social-emotional needs a military-connected child may face during their transition to a new school. The goal is to keep them on track when they leave high school and go to college, enter the workforce, or join the military.
Colonel Allison Black, Commander of the 1st Special Operations Wing at Hurlburt Field, also thanked the teachers and staff for their efforts in helping the children of military families.
"I have benefited from the likes of you all with my two children," she said.  
Col. Black has a sophomore and a junior who, during her and her husband's deployments, had meetings with the MFLC (Military and Family Life Counseling) and had their teachers guide them through some tremendous pressure.
"Thank you for taking time to carve out a special program to ensure that we stay connected," she said.
Col. Tassika Davis, Commander of 96th Mission Support Group at Eglin AFB, agreed, thanking the teachers and staff on behalf of the Eglin Team.
"You're taking care of our children so we can take care of the mission, sometimes here and sometimes downrange. You're growing them and teaching them and really embracing them throughout the day. So we just really appreciate it. Thank you for the commitment to removing barriers for our military children," she said.
Chambers presented Col Black and Col Davis with the district's very own challenge coin.  On the back of the challenge coin it reads, "A Tradition of Excellence since 1915."
"That's over 100 years of excellence, and with that hundred years comes a legacy of teachers, staff, and administrators all trying to do what's right for students, and in this case tonight, our military students," said Chambers.
PROPERTY TAXES
Tax Collector opens 2022 Property Tax Roll Early in Okaloosa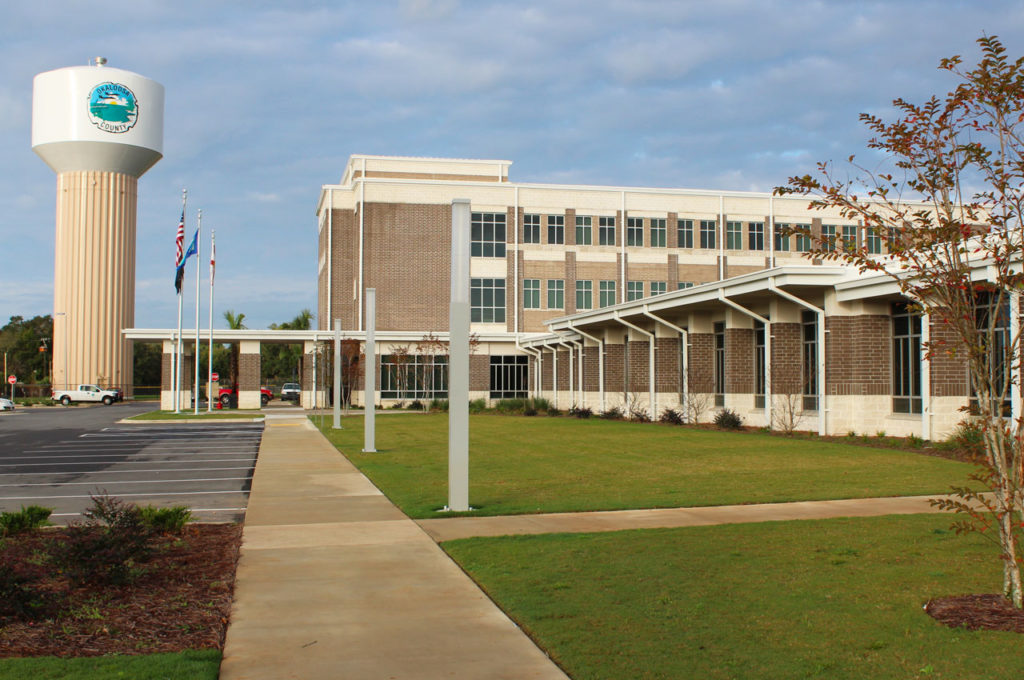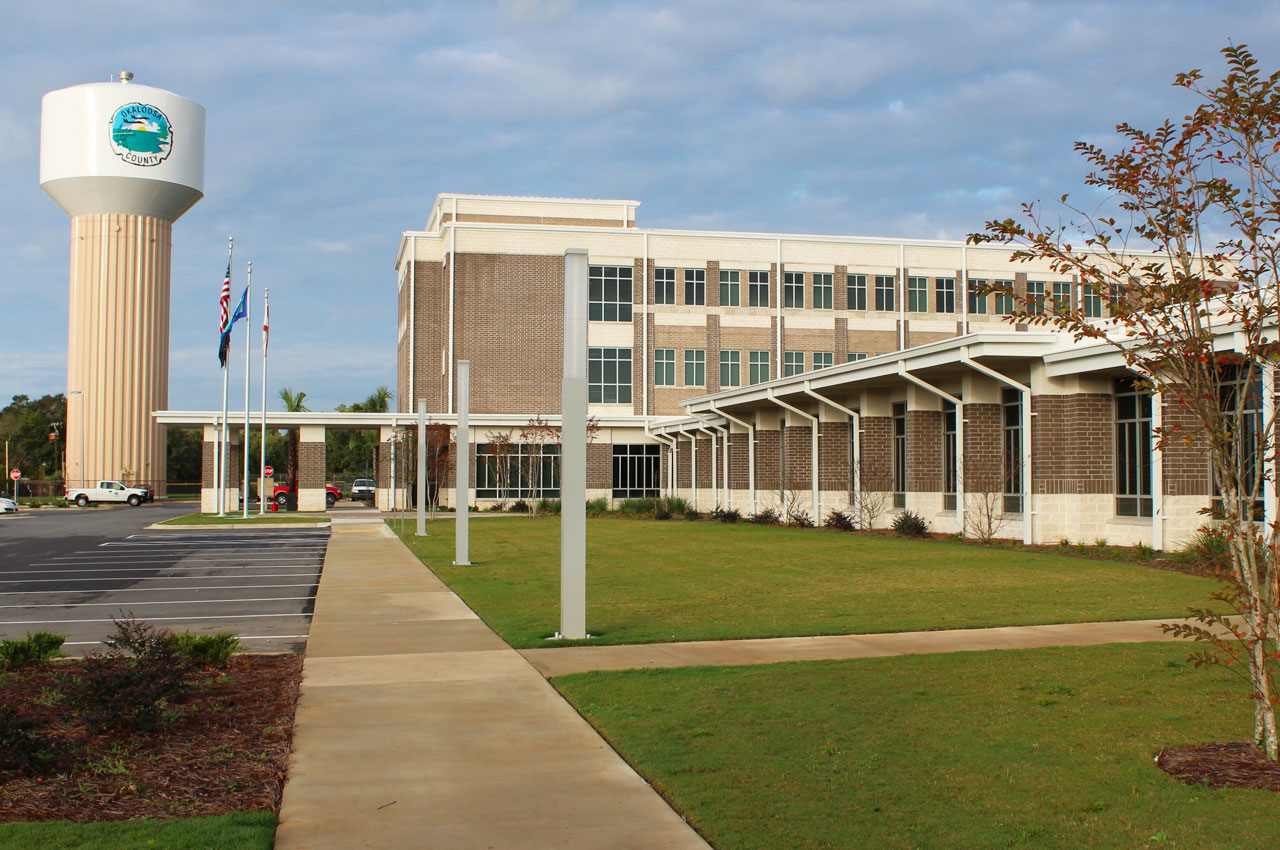 The Okaloosa County Tax Collector's office has opened the 2022 Property Tax Roll for collection. Opening the tax roll early on October 21, 2022, provides taxpayers eleven (11) additional days to take advantage of the 4% early payment discount.
Property tax notices will mail out on October 31, but as of the opening of the roll, Property Owners can search, view, and pay property taxes online at OkaloosaTax.com.
Property owners who pay 2022 property taxes between now and November 30 will receive a 4% discount.
"Last year, over 84,000 property owners took advantage of the 4% November discount, resulting in savings of over $9 million," said Tax Collector Ben Anderson. "That's real money that stayed in the pockets of citizens rather than in the hands of the government."
Taxpayers are encouraged to pay online using the Tax Collector's convenient, simple, and secure online payment options. Online payments made with your Bank Account (eCheck) on OkaloosaTax.com are FREE; no additional fees are charged. Other payment options include by mail or drop box at most office locations.
For questions related to property taxes, please contact the Tax Department at TaxDept@OkaloosaTax.com or call 850.651.7604. For all other tax collector-related inquiries, please visit OkaloosaTax.com or dial #TAX (#829) from your mobile device.
POLITICS
Fort Walton Beach looks to ban smoking in public parks and beaches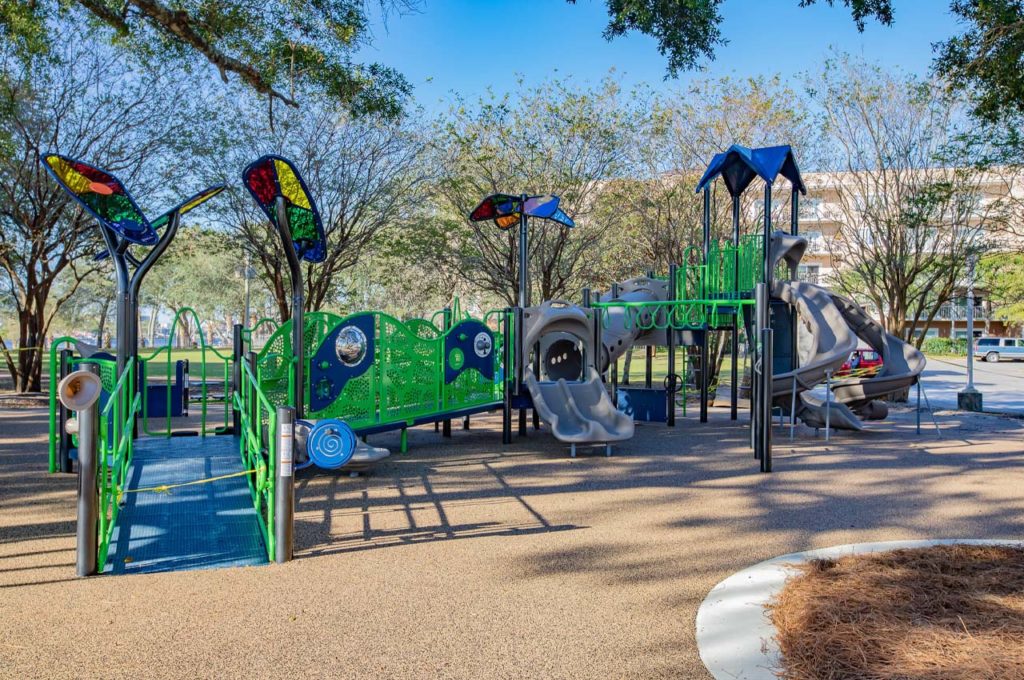 On Tuesday, October 25, 2022, the Fort Walton Beach city council passed on first reading an ordinance to prohibit smoking within city-owned public parks and beaches.
This comes after a 3-4 year battle with the state to allow local governments to regulate smoking within public parks and beaches.
In December 2021, City Manager Michael Beedie lobbied to our Legislative Delegation Board of Directors to pass Senate Bill 224 and House Bill 105.
"This year, there were some powerhouses in the House and Senate that sponsored the bills and they made it all the way through the legislative process and were signed into law by the Governor, to become effective July 1," said Beedie on Tuesday night.
With the passing of the bills, local governments are now allowed to regulate smoking with the exception of unfiltered cigars. (That was specifically exempted by the legislature.)
According to Beedie, litter was a huge issue when this bill was brought up and stated that cigarette filters are always on the ground.
This also bans the use of e-cigarette and vaping products as well.
While this new ordinance for the city was written to totally prohibit smoking in parks and on public beaches, there was an option to create designated smoking areas. It was recommended that if council chose to create these areas that they be limited to the parking area. However, the council decided not to create smoking areas.
Anyone looking to smoke would need to leave the property in order to do so.
With new rules comes new enforcement. Fort Walton Beach Police Chief Robert Bage told the council that his department could have signage up within 30 days of passing the ordinance, and would begin the education and awareness process to residents first.
"We would start with encouragement and we would tell them that the city council passed the ordinance, and now it's prohibited to use smoking or electronic smoking devices within the park," said Chief Bage. "From that point, if somebody didn't want to comply, we'd issue a civil citation. We'd go down the civil citation route first and hopefully the citation would stop any further smoking in the parks."
This was just the first reading of the new ordinance on Tuesday night. It will still have to pass a second reading before it is fully in place. According to the city, enforcement could potentially begin January 1, 2023.
OK, that's all I have for you this morning! I hope you have a great Thursday!
p.s. What did you think of this morning's newsletter? Hit the reply button and let me know!
Published with ♥ by Get The Coast.
Did someone forward you this email? Subscribe here.
124 Eglin Parkway SE Fort Walton Beach, FL 32548